Custom Appointment Statuses
The custom status add-on allows you to create different appointment statuses for your appointments. Also with the help of this add-on, you can change or completely delete your default appointment statuses. Since there were 4 default appointment statuses before, it was not always suitable for all the situations of the different business types. So it is now possible!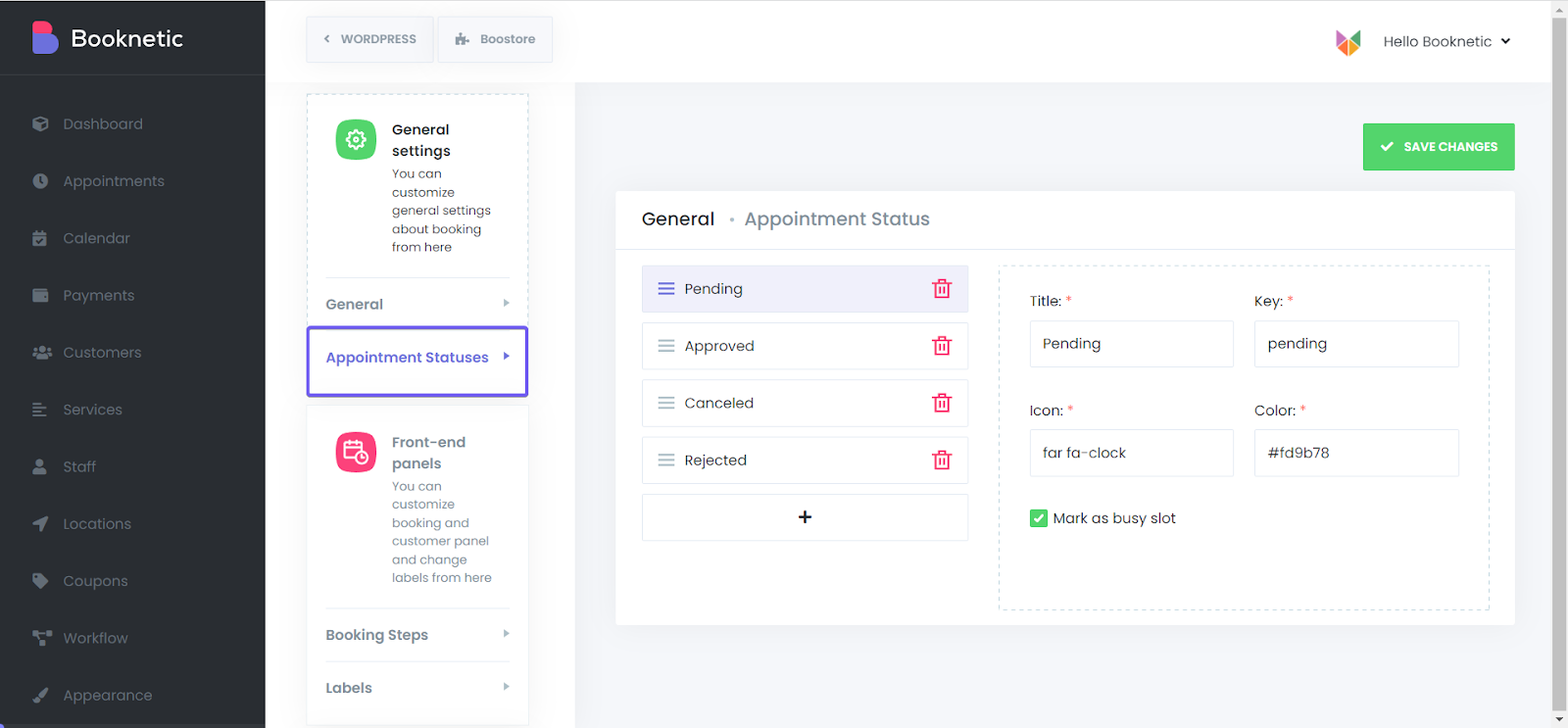 By clicking the ➕ button, you can create a brand-new appointment status. Besides the title, it is also possible to set different icons and colors for this appointment status. It is also possible to define whether it occupies the timeslot on the calendar by checking the "Mark as busy slot" checkbox.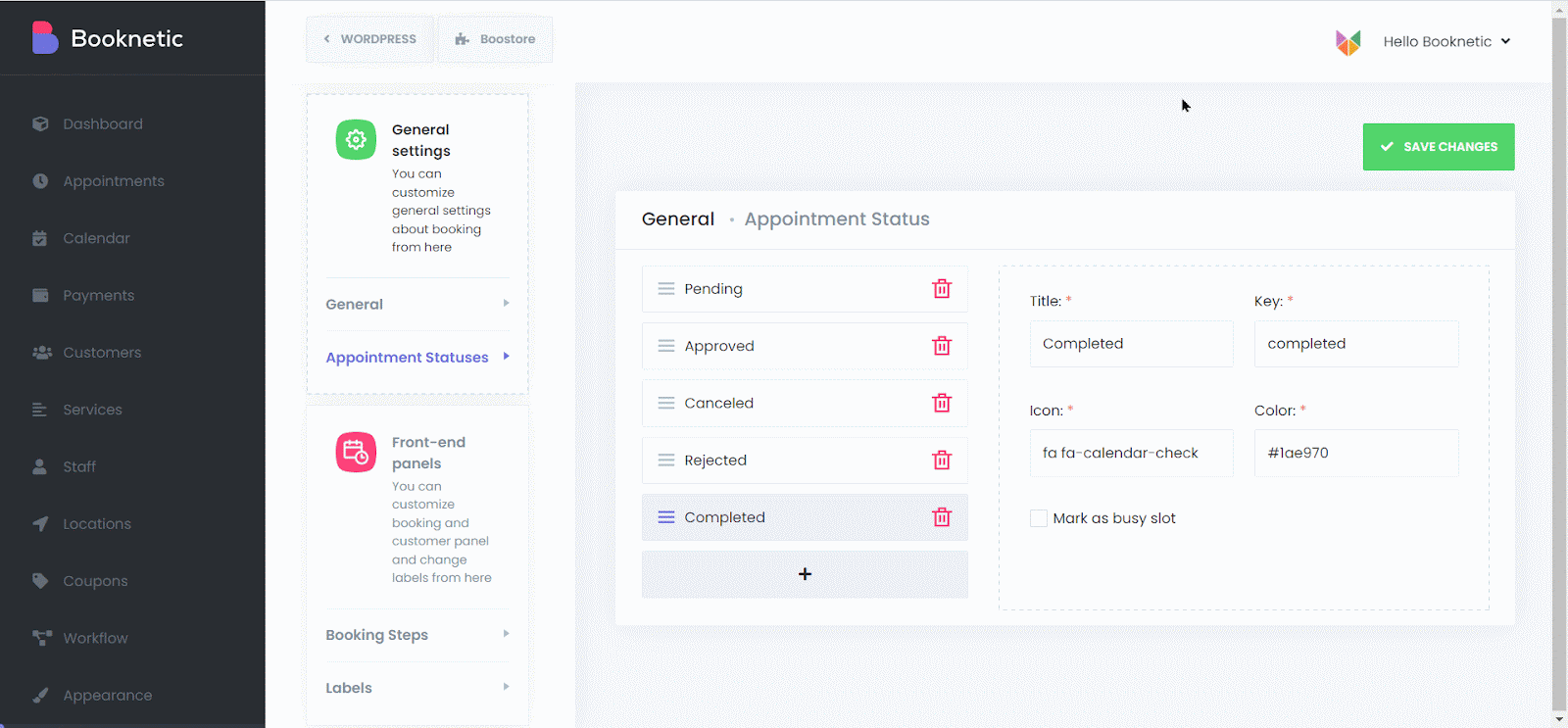 You can discover all the icons that you can use as a status icon, from the following link: FontAwesome v5.15.4