1. Go to Google Developers Console
2. Click on the "Create Project" link to create a new project.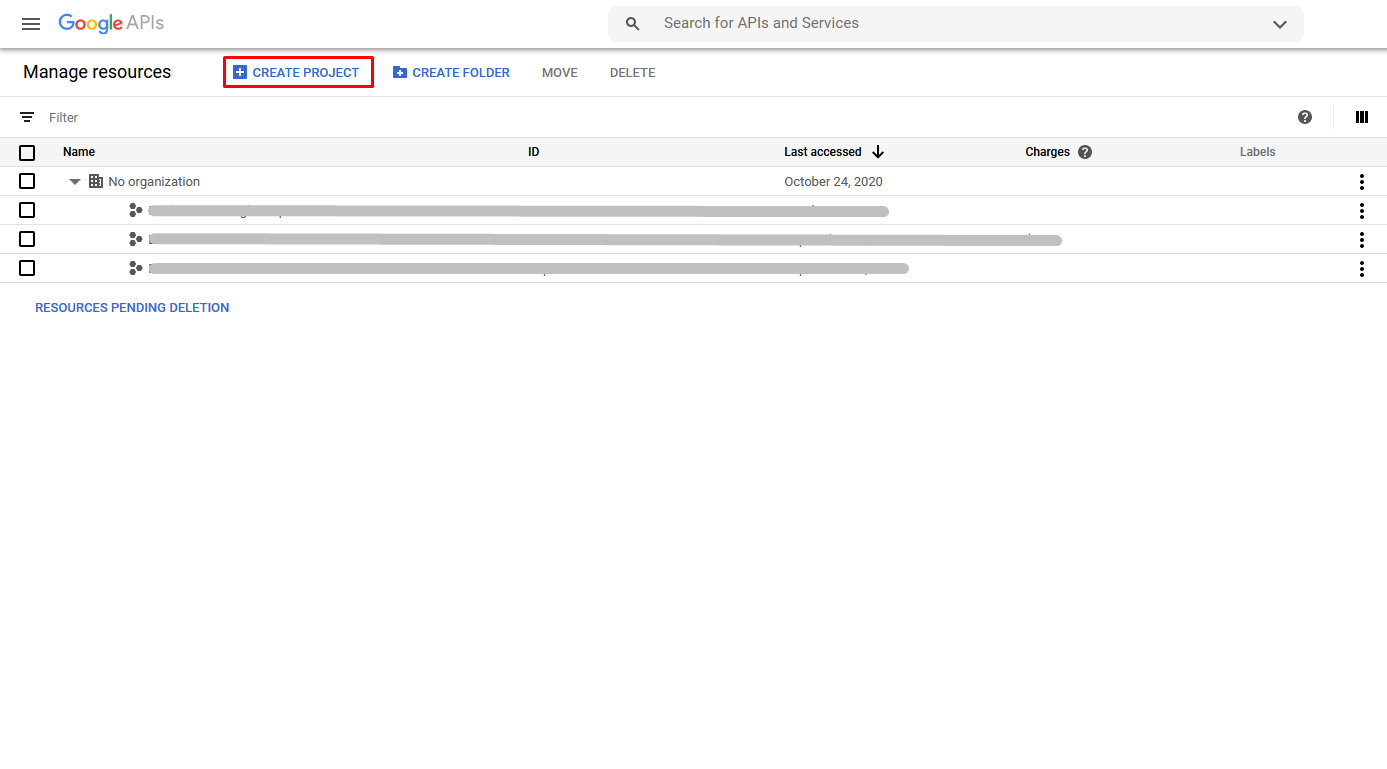 3. Enter Project Name and click on the Create button.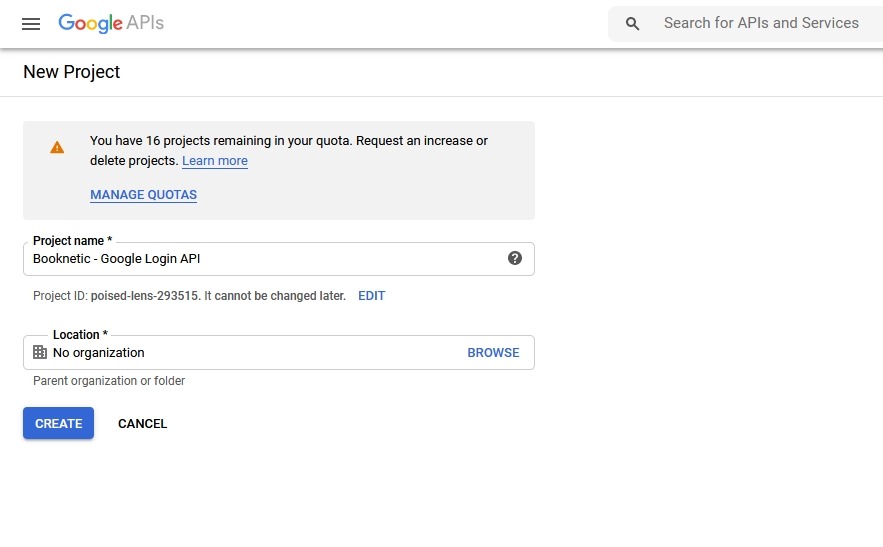 4. There will be loading for a few seconds, and you will get a notification about a new project. It will display that your project has been added.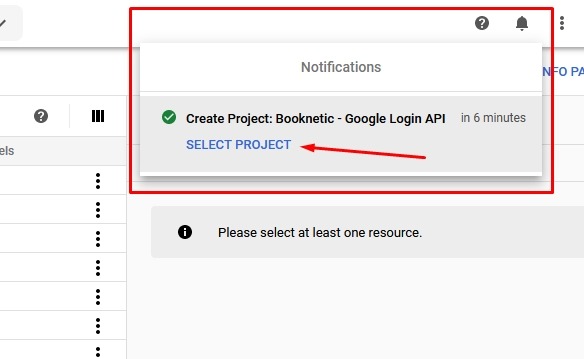 After that, click the Select Project button at Notifications.
5. Dashboard of the projects is opened. Click the menu icon on the left-above side of your screen and enter to APIs & Services > OAuth consent screen menu.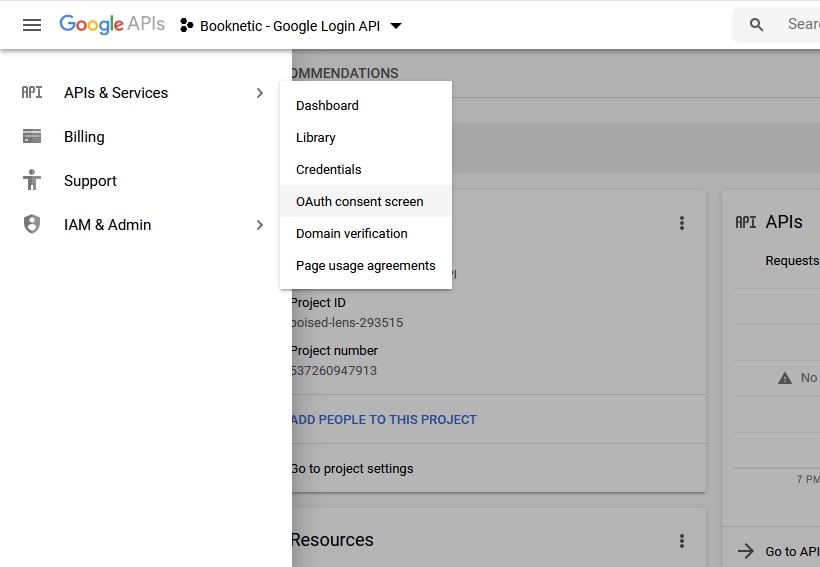 6. Choose the External option from opening from and click to Create button.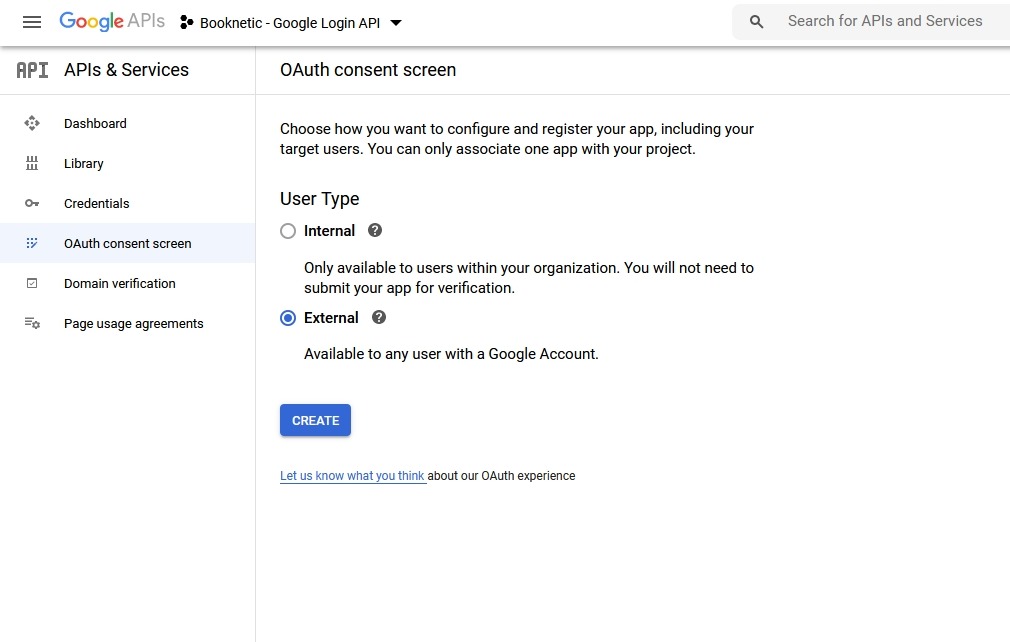 7. After entering the Project name (Booknetic) to the opened form, you need to enter your website's domain to Authorized domains and click to ENTER button (Please not forget to click enter button). Then click on to Save button.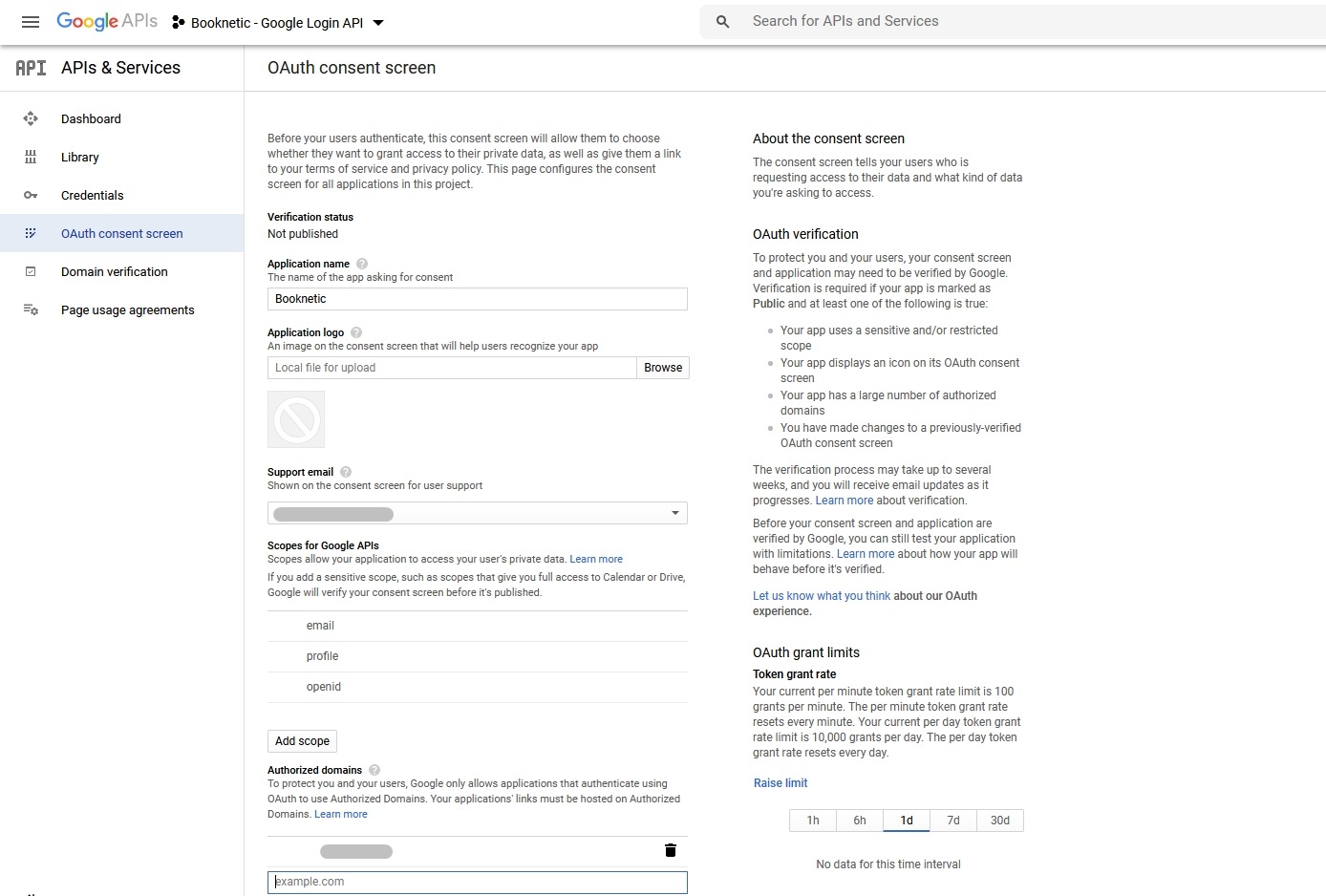 8. In the next step, you need to enter the Credentials menu on the left side and to the +CREATE CREDENTIALS > OAuth CLIENT ID menu from the opening page.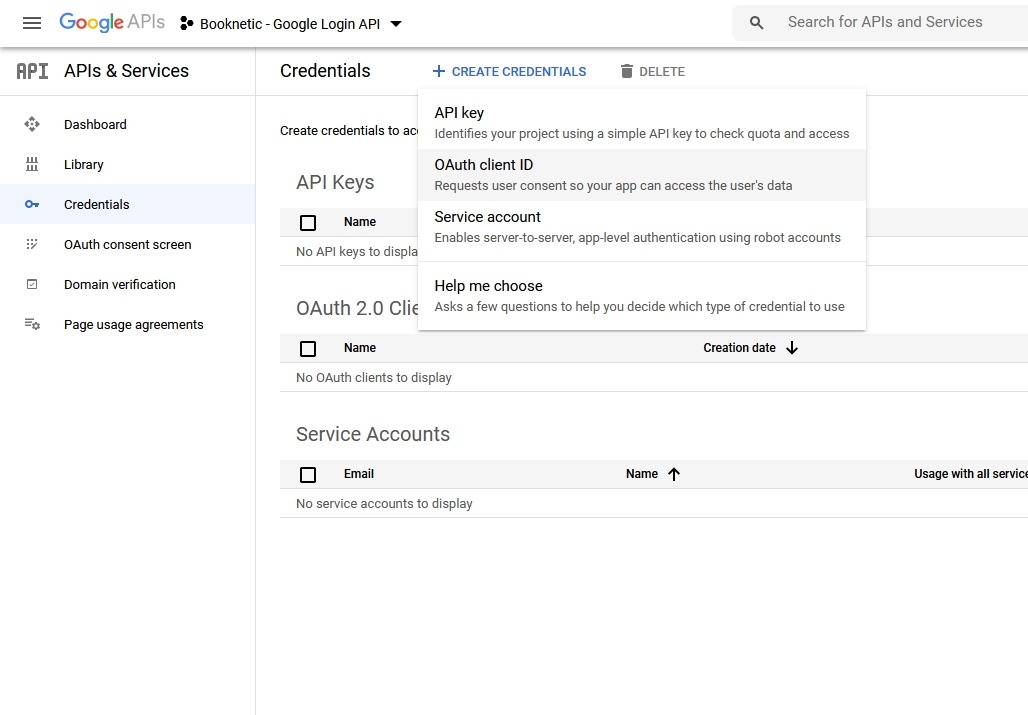 9. You should choose Web Application as an Application type on the new page.
10. Enter Booknetic to the "Name" part. Click to "+ ADD URI" at the "Authorized redirect URIs section. After that, you need to enter to Redirect URI and click the CREATE button.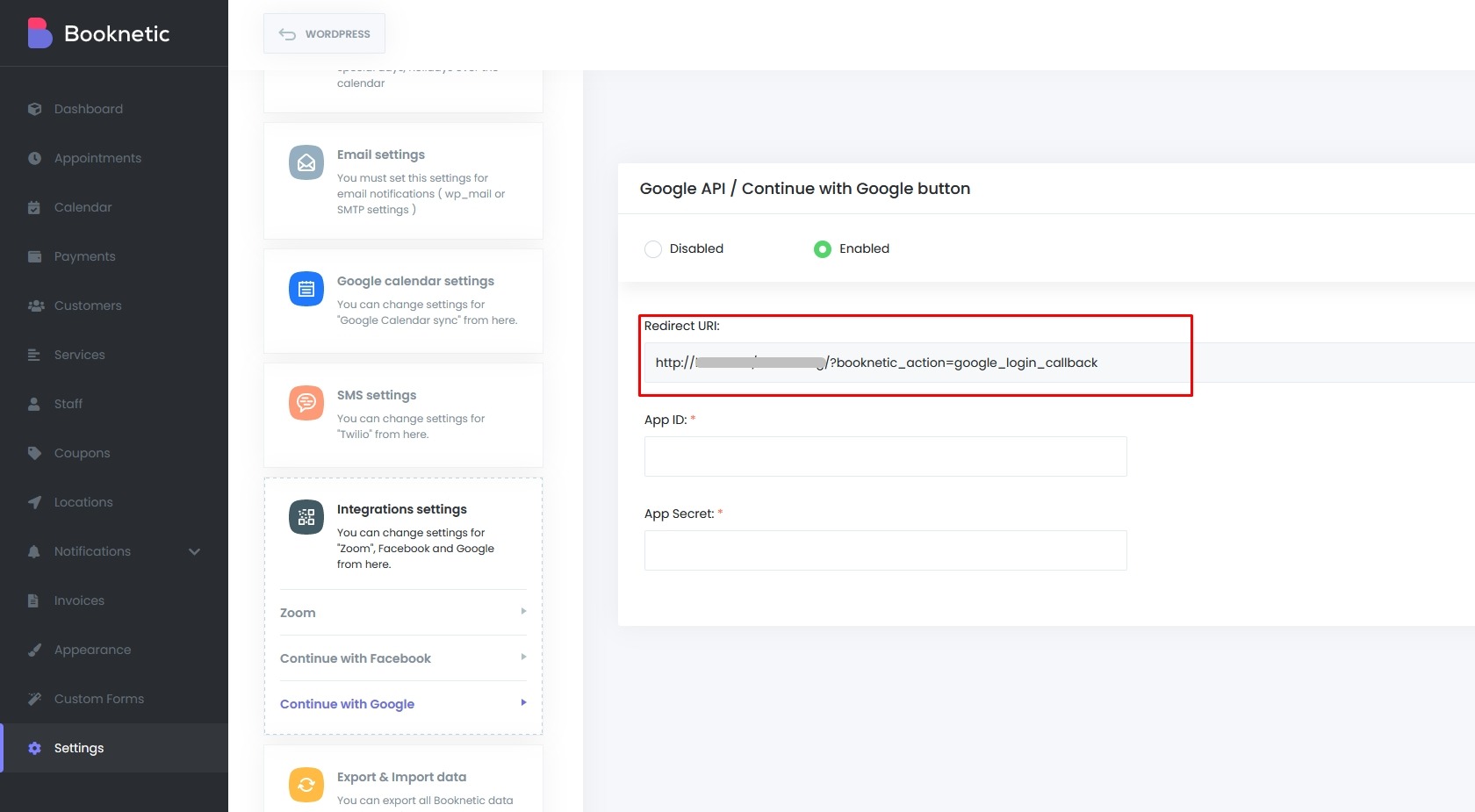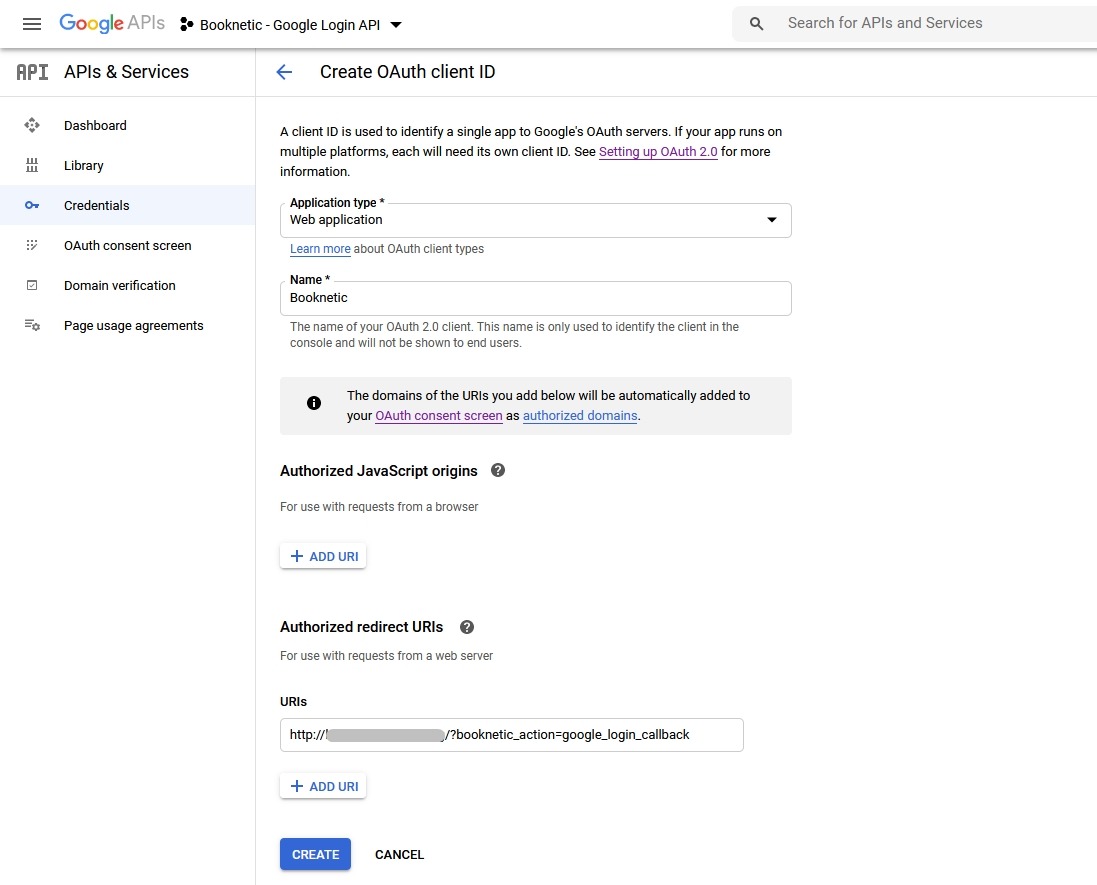 11. And that is all! The APP is ready. You need to copy the Client ID and Client Secret and paste them to the Booknetic > Settings > Integrations > Continue with Google page and Save.