Amazon Simple Notification Service
Amazon Simple Notification Service
Amazon Simple Notification Service (Amazon SNS) is allowing you to send SMS notifications to your customers and staff members. You can integrate the Amazon SNS to Booknetic by following the instructions below.
Go to AWS Console and search for IAM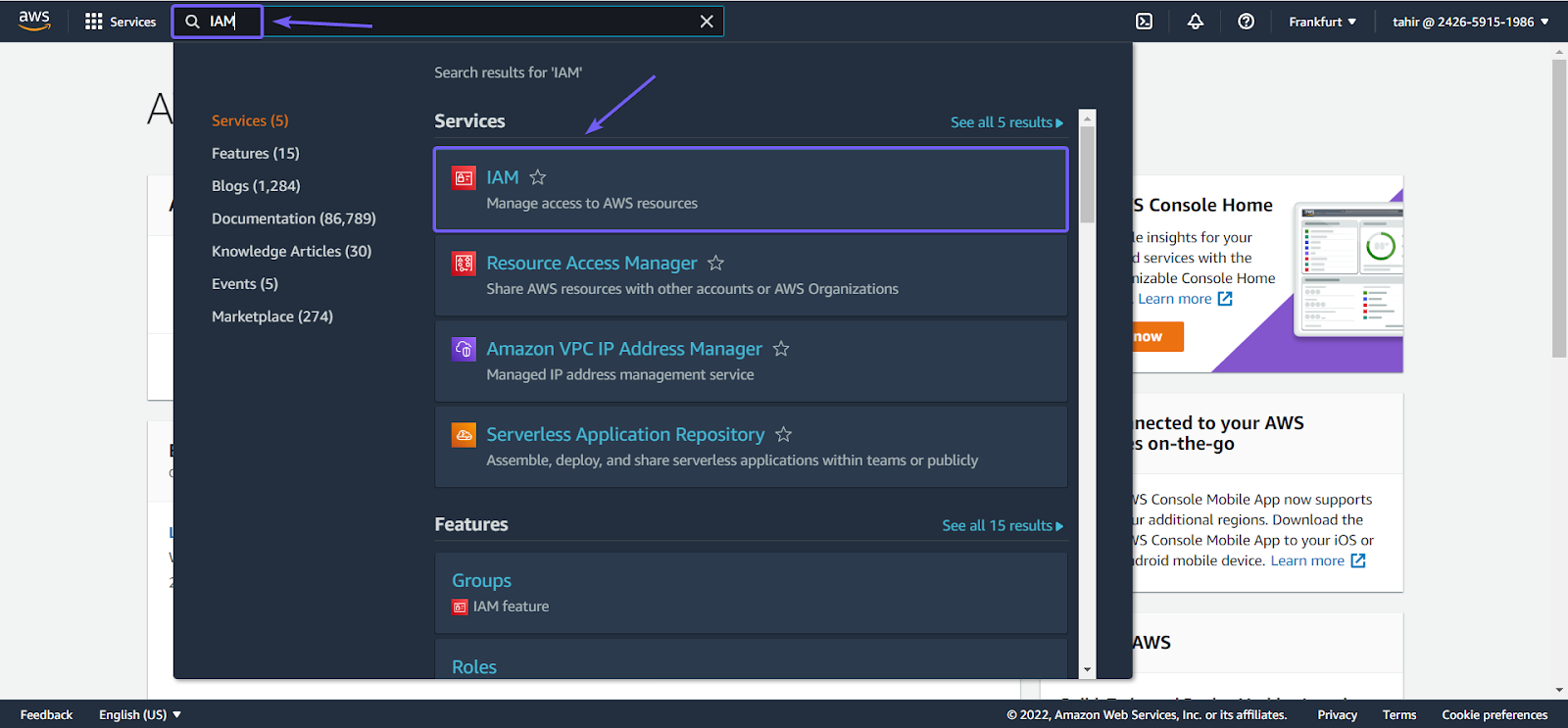 Go to the Users section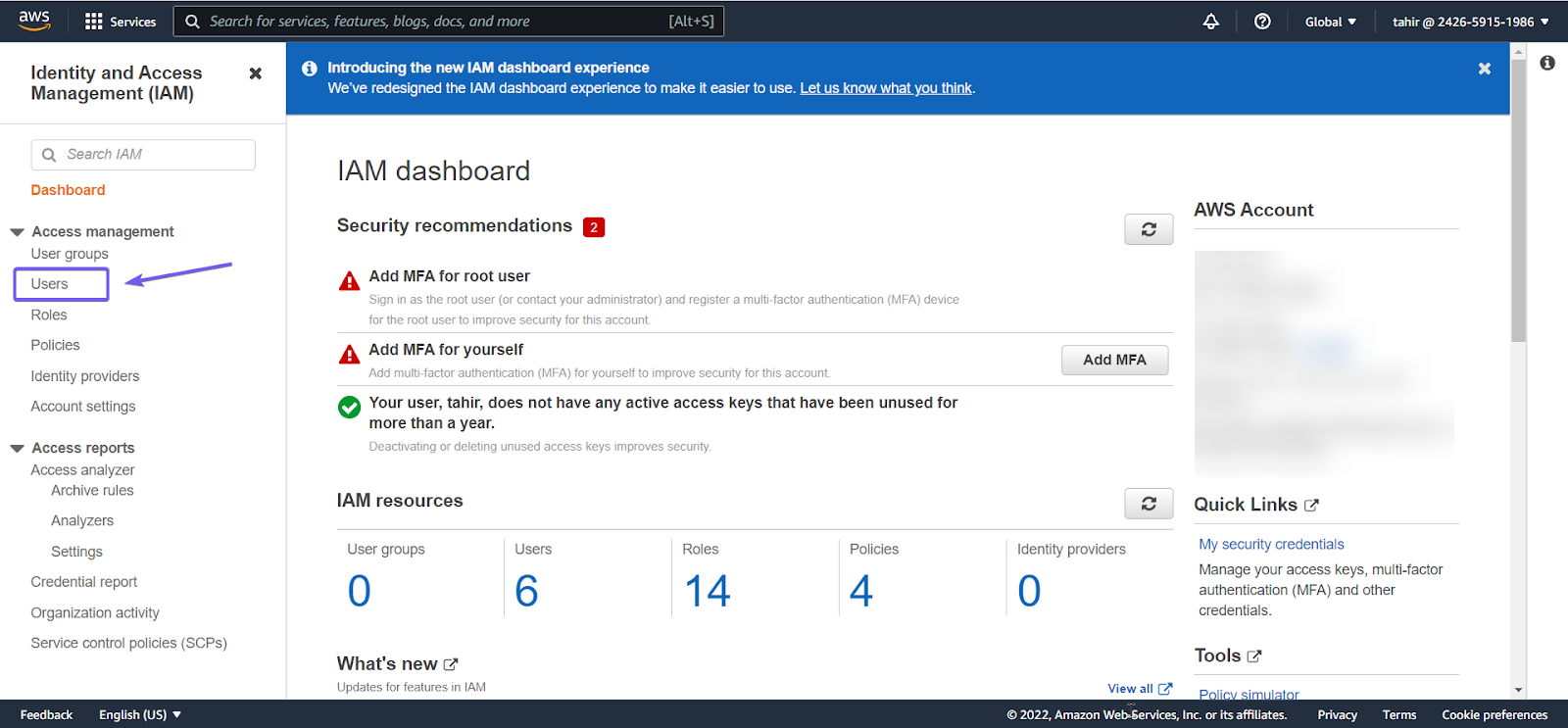 Click on Add users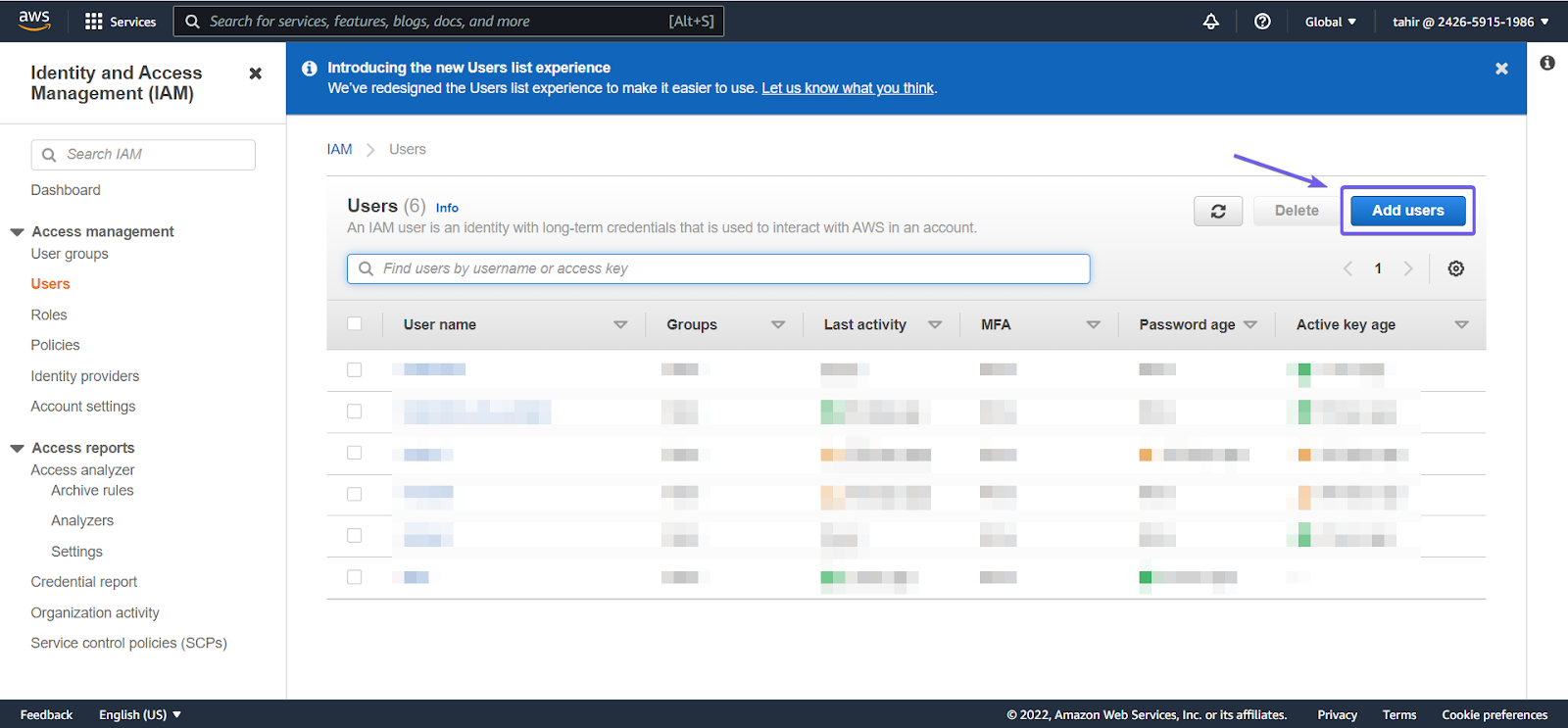 Set a username and select AWS credential type as Access key - Programmatic access. Click to the Next: Permissions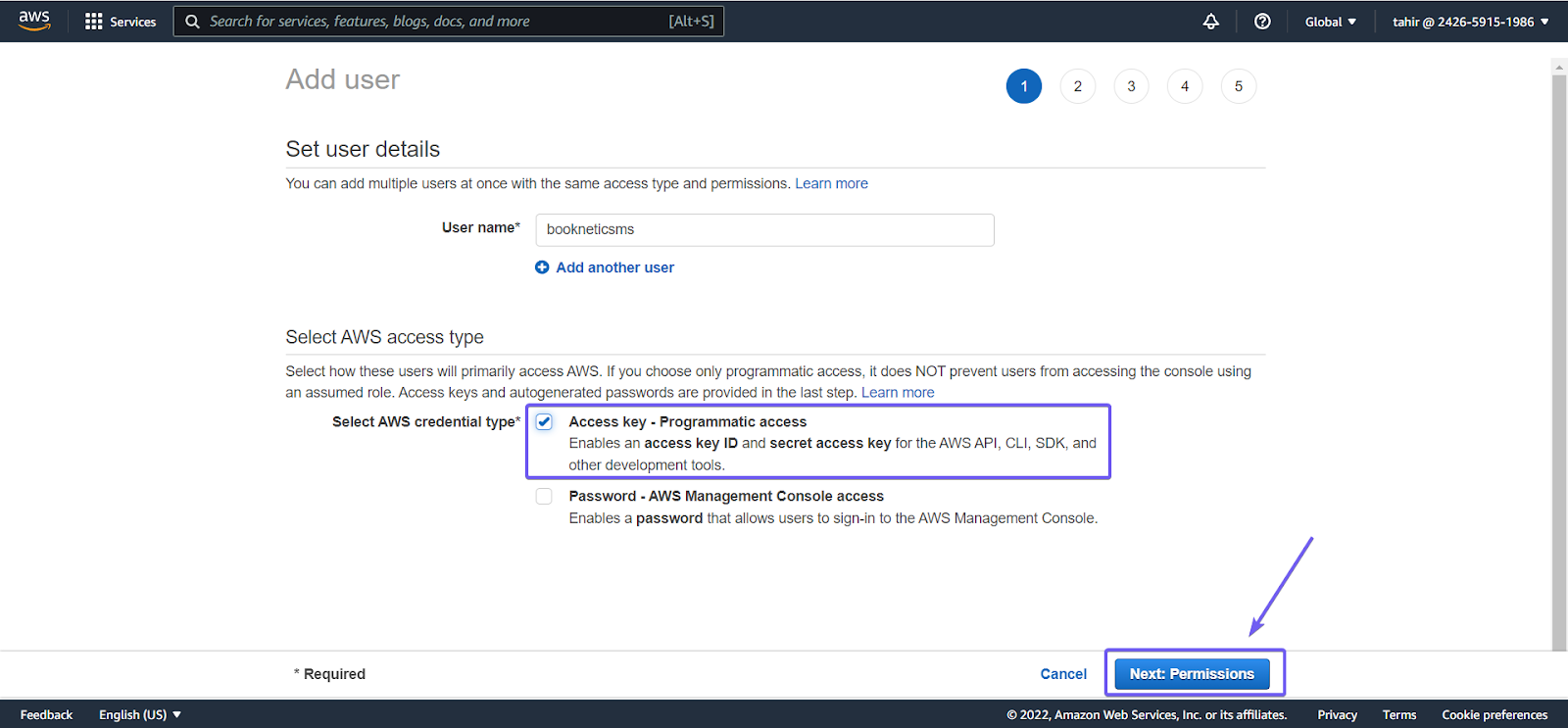 In this section, you need to set permissions for your created user. Go to Attach existing policies directly section and search for SNS. Mark the AmazonSNSFullAccess permission and click Next: Tags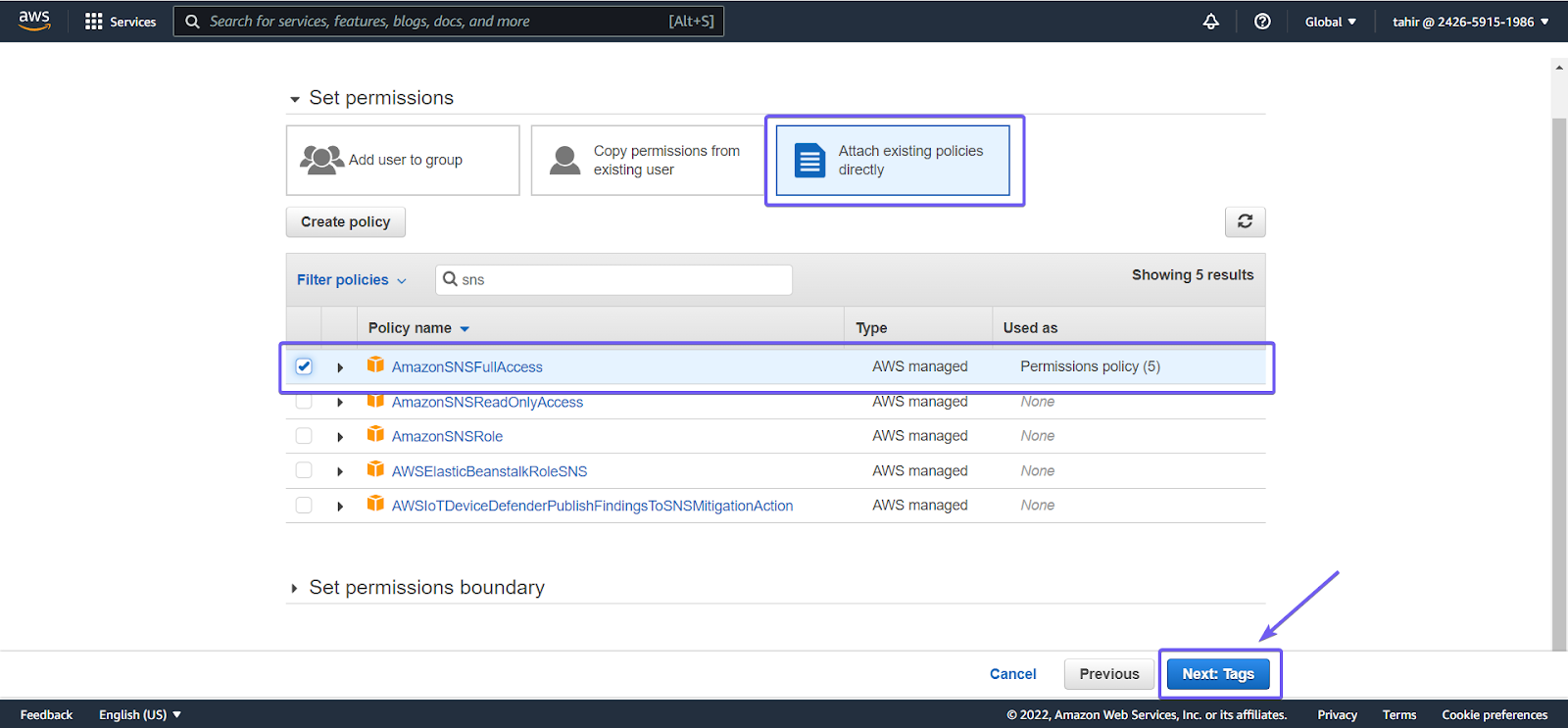 It is not necessary to write tags on there, so you can keep it empty. Click on Next: Review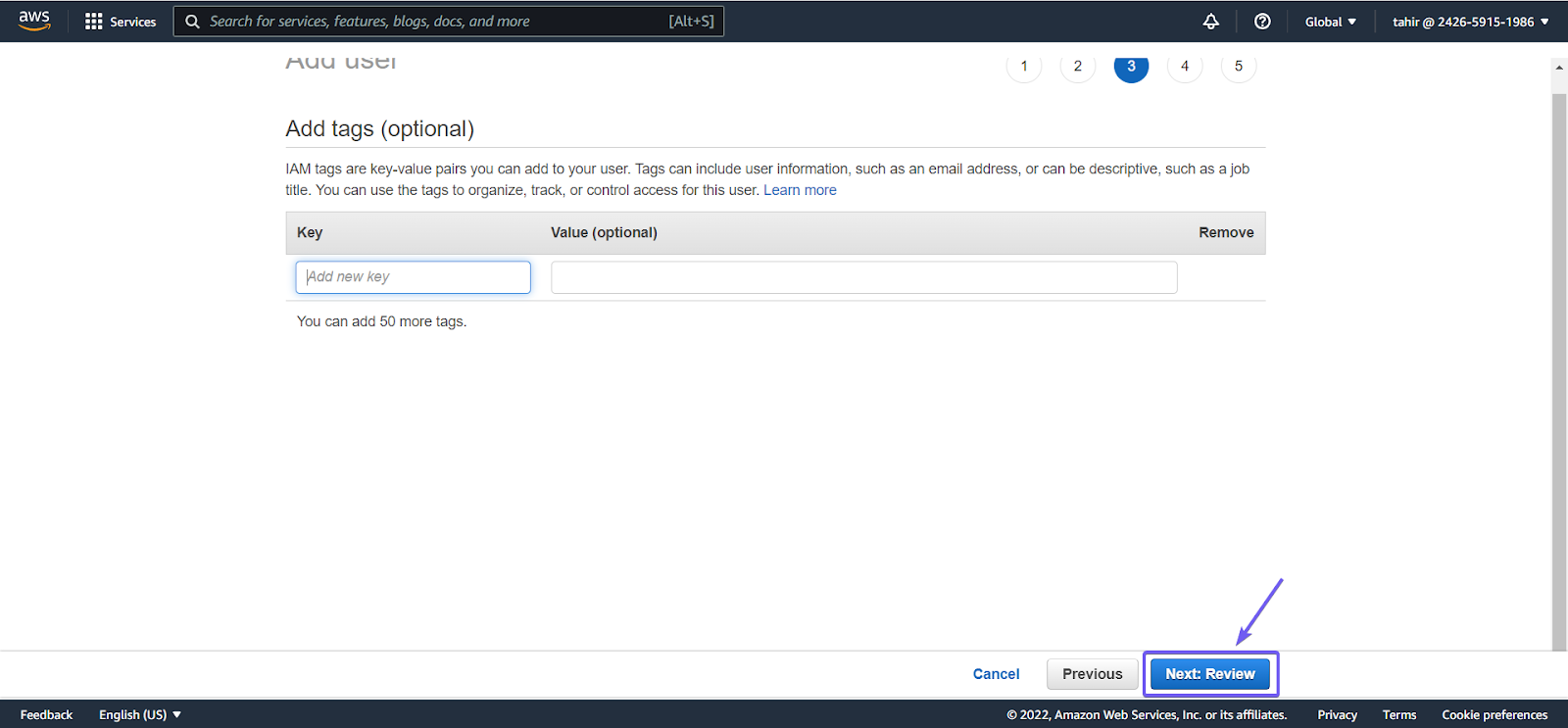 In this step, the configuration is nearly done. Review your information carefully and make sure all is correct. Then click on the Create user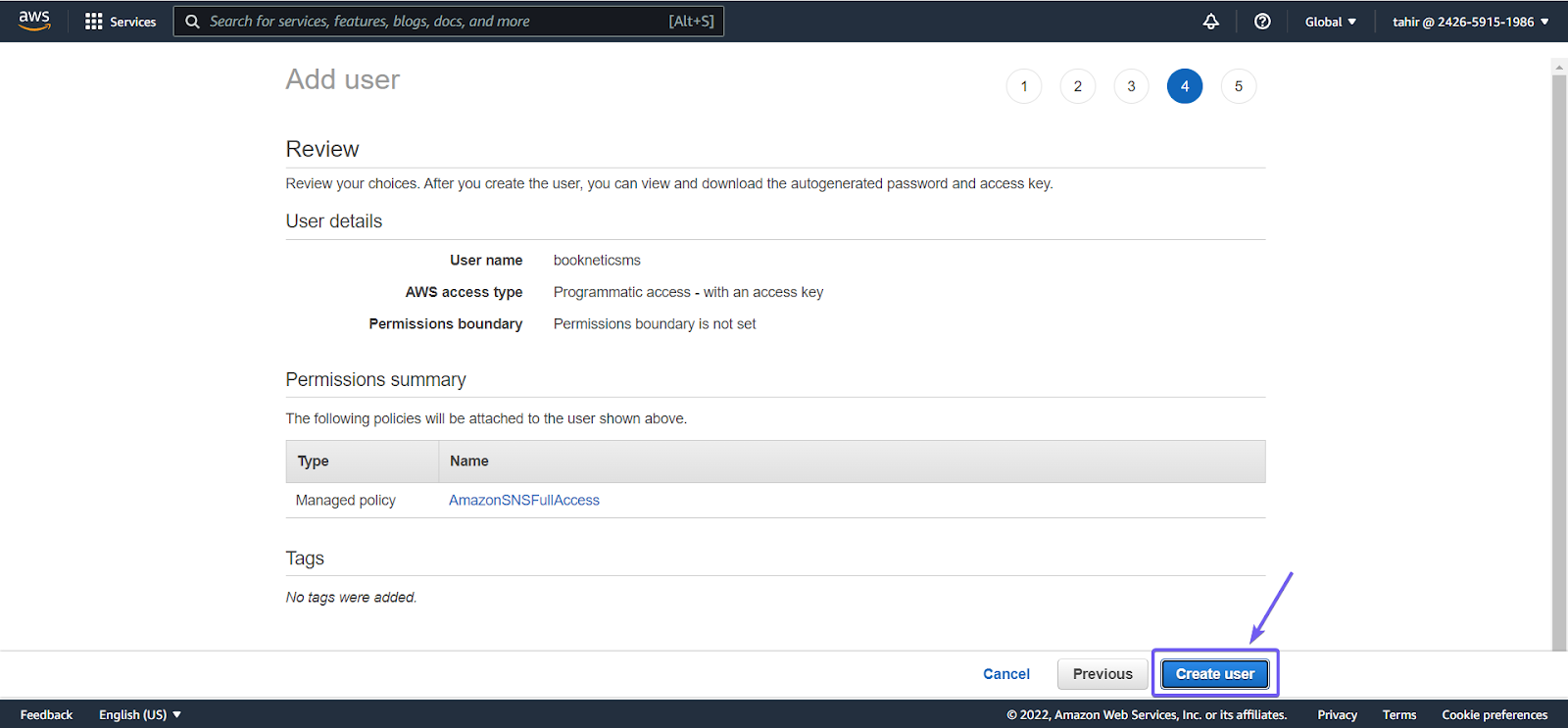 It is done! Copy the Access key ID and Secret access key.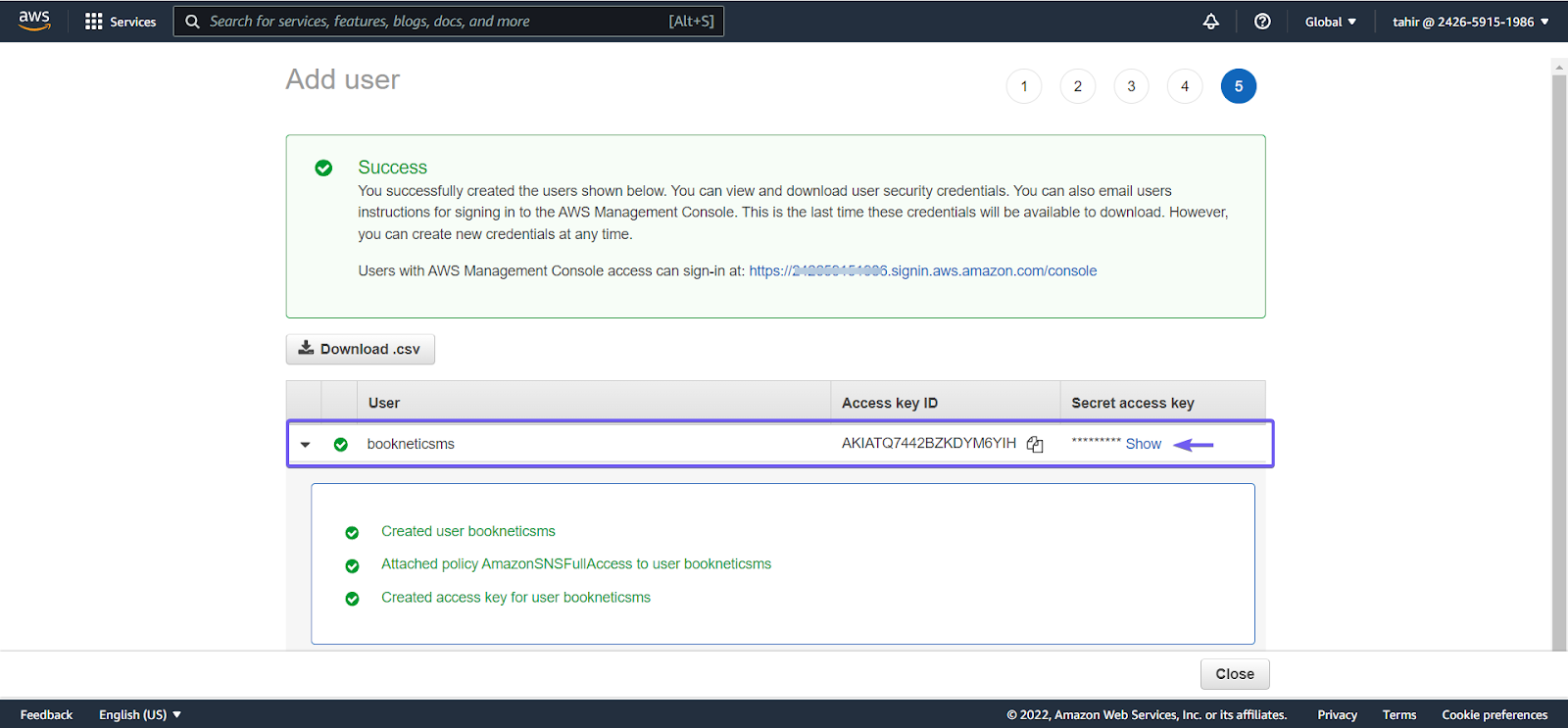 Paste the credentials on the Amazon SNS settings.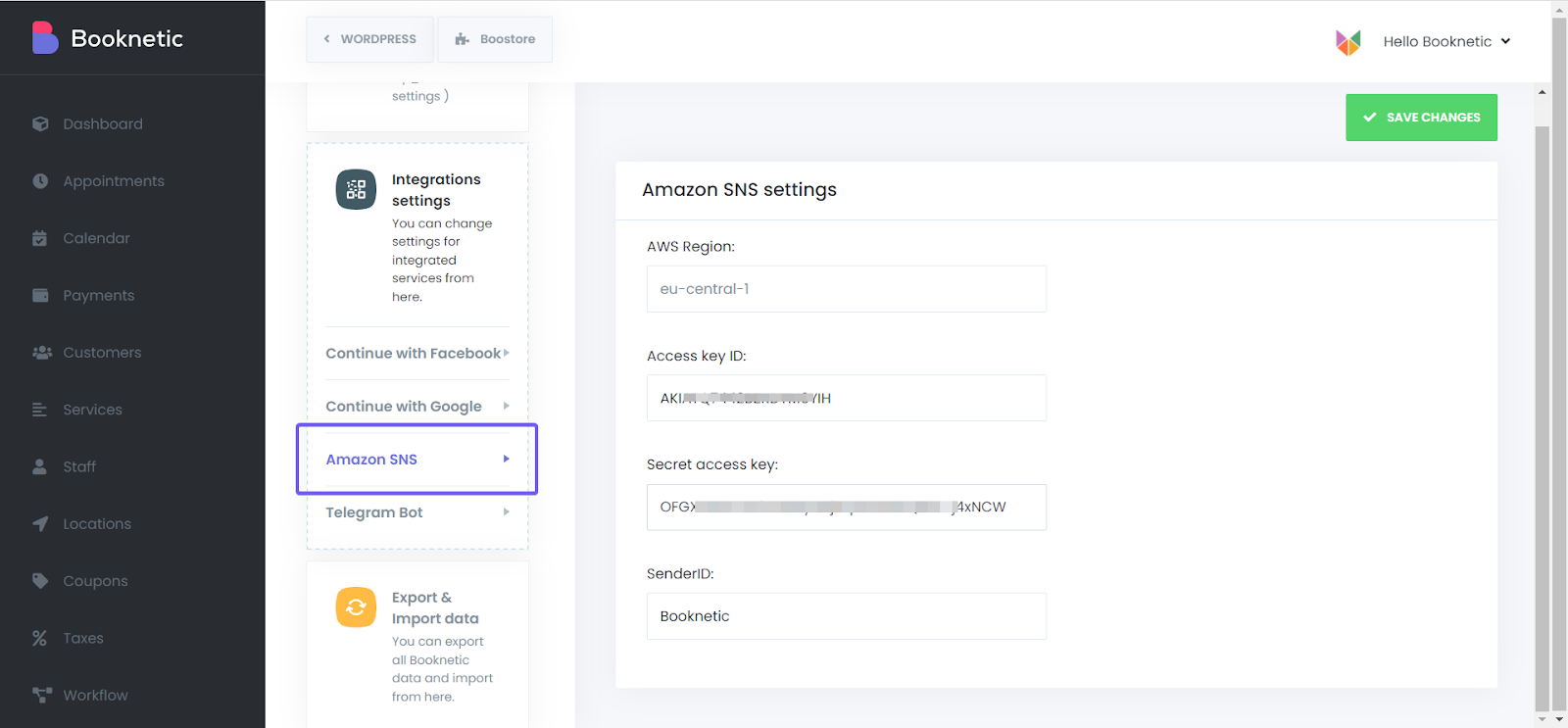 Now the integration is ready to use!