Calendar Module
Calendar module of Booknetic. Multi-purpose Appointment Booking Plugin For Wordpress.
With an up-to-date interface and informative calendar, you can see your employees' schedules. You can filter appointments based on the location, services, and staff, too. Google Calendar events also appear on Booknetic Calendar. In the appointments added with Google Calendar, there is a Google Calendar icon. The color of the event also can be displayed on the Booknetic Calendar. It works with the Live sync method and the changing events on Google Calendar are instantly reflected on the Booknetic Calendar.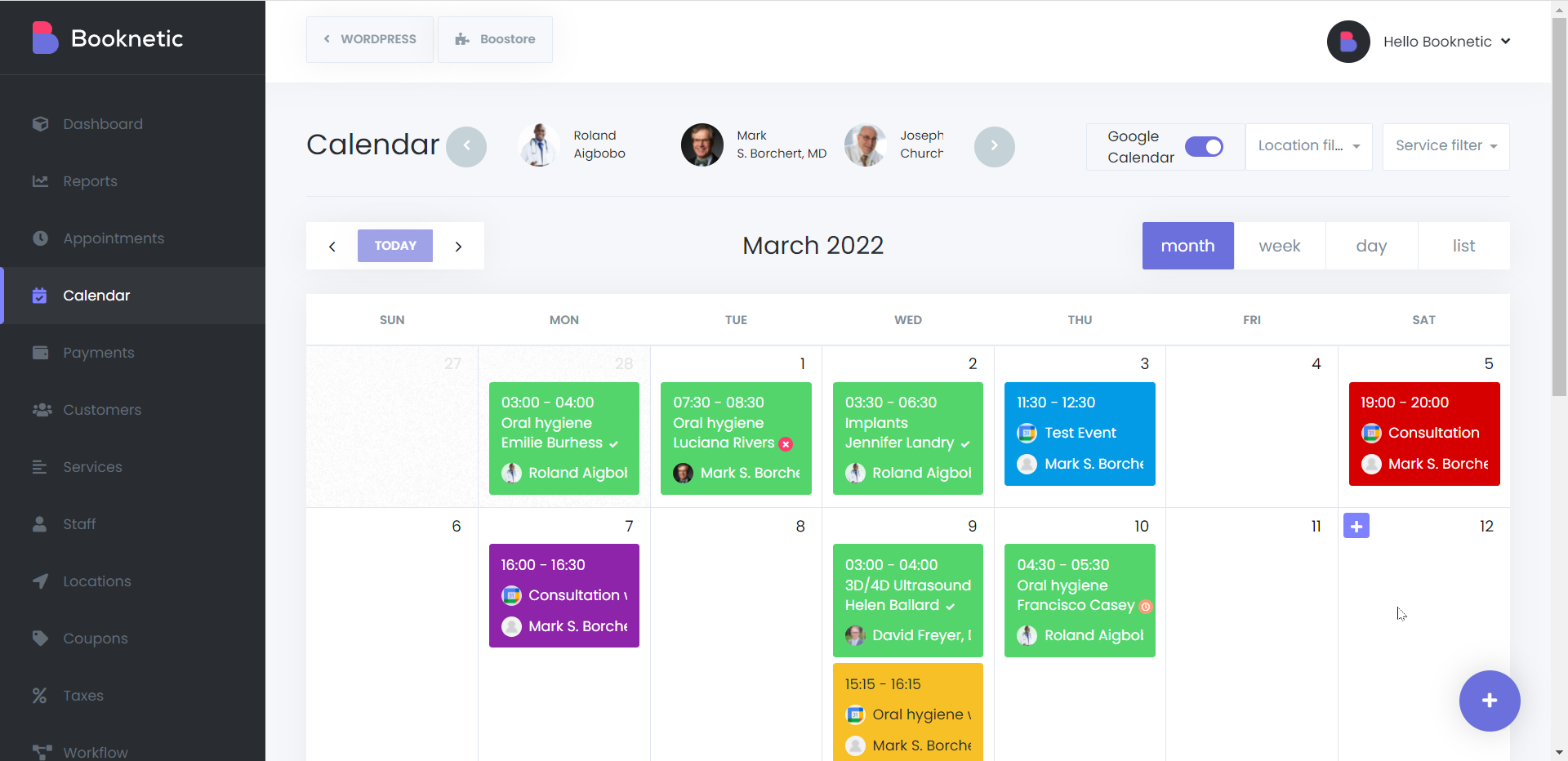 You can show the appointments monthly, weekly, or daily, and also view appointments in the list view through the List view option.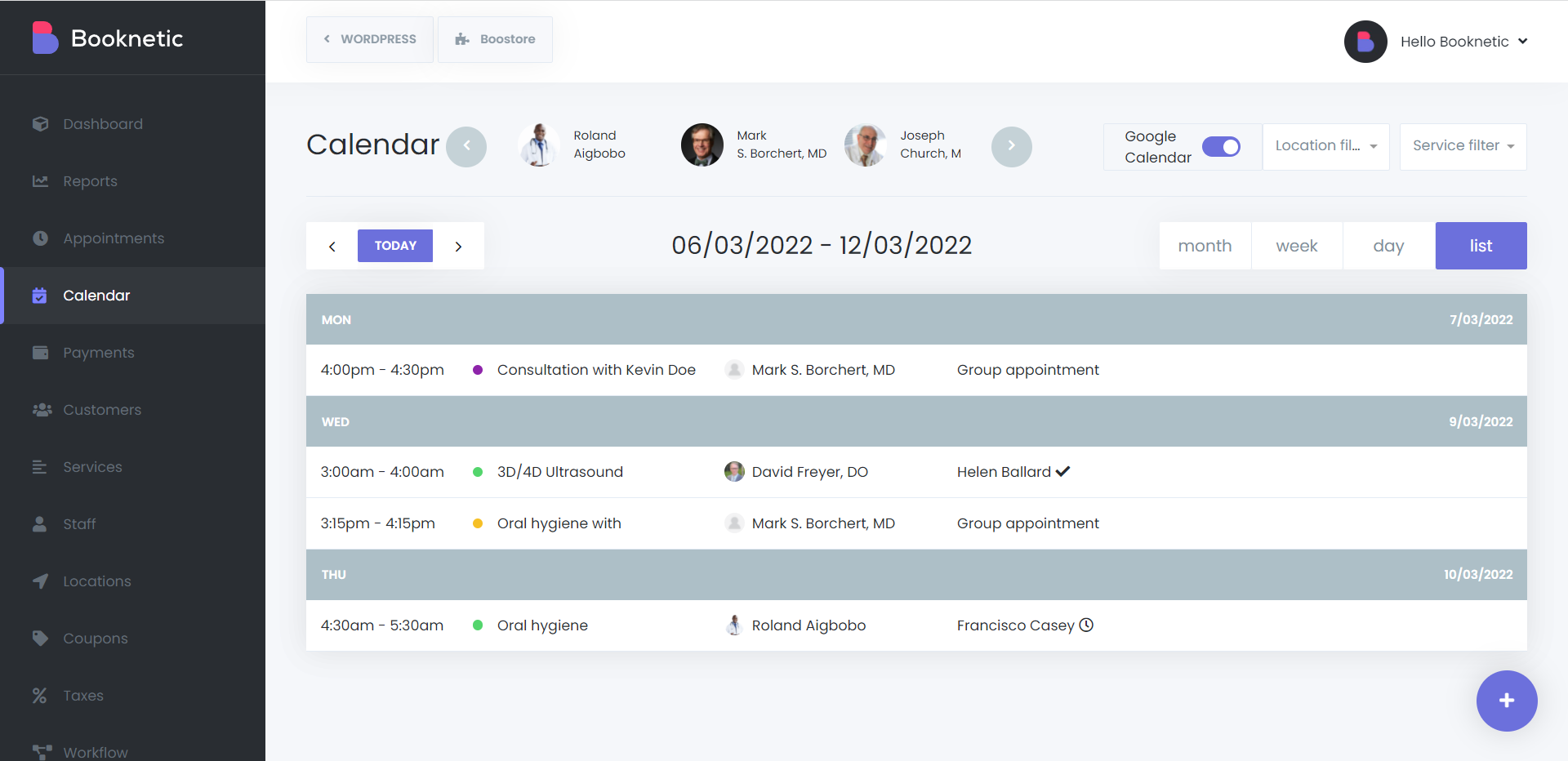 While viewing your appointments in the day view, you will see that there are Staff columns here. Thanks to this wonderful feature, appointments of your Staff members that coincide with the same time will not be overlapped on the Calendar.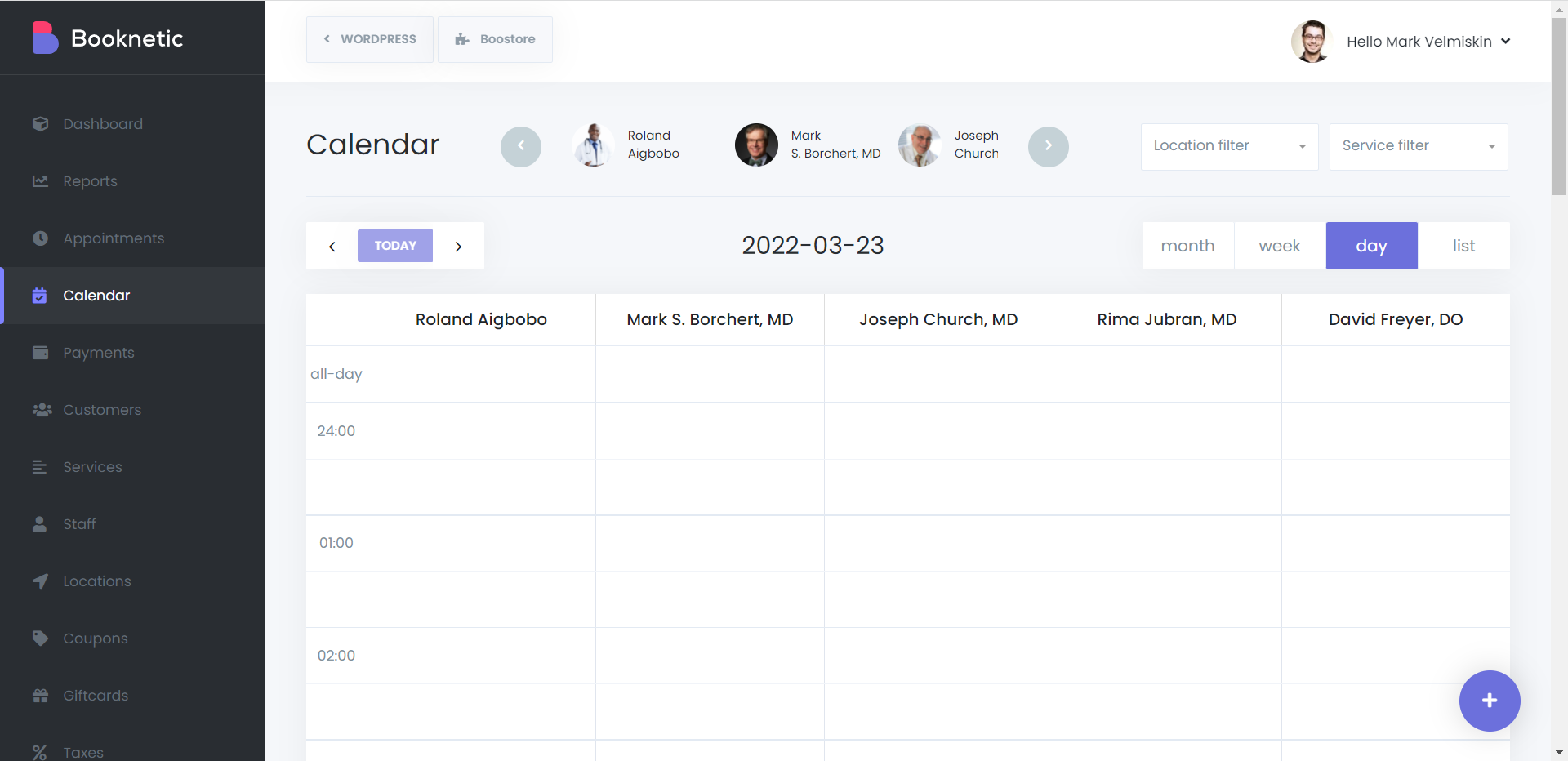 You can easily add an appointment for the date you want via Calendar, you can view any appointment directly on the calendar, and you can also edit any appointment you want.