Connect WordPress Appointment Booking plugin with Google Calendar Sync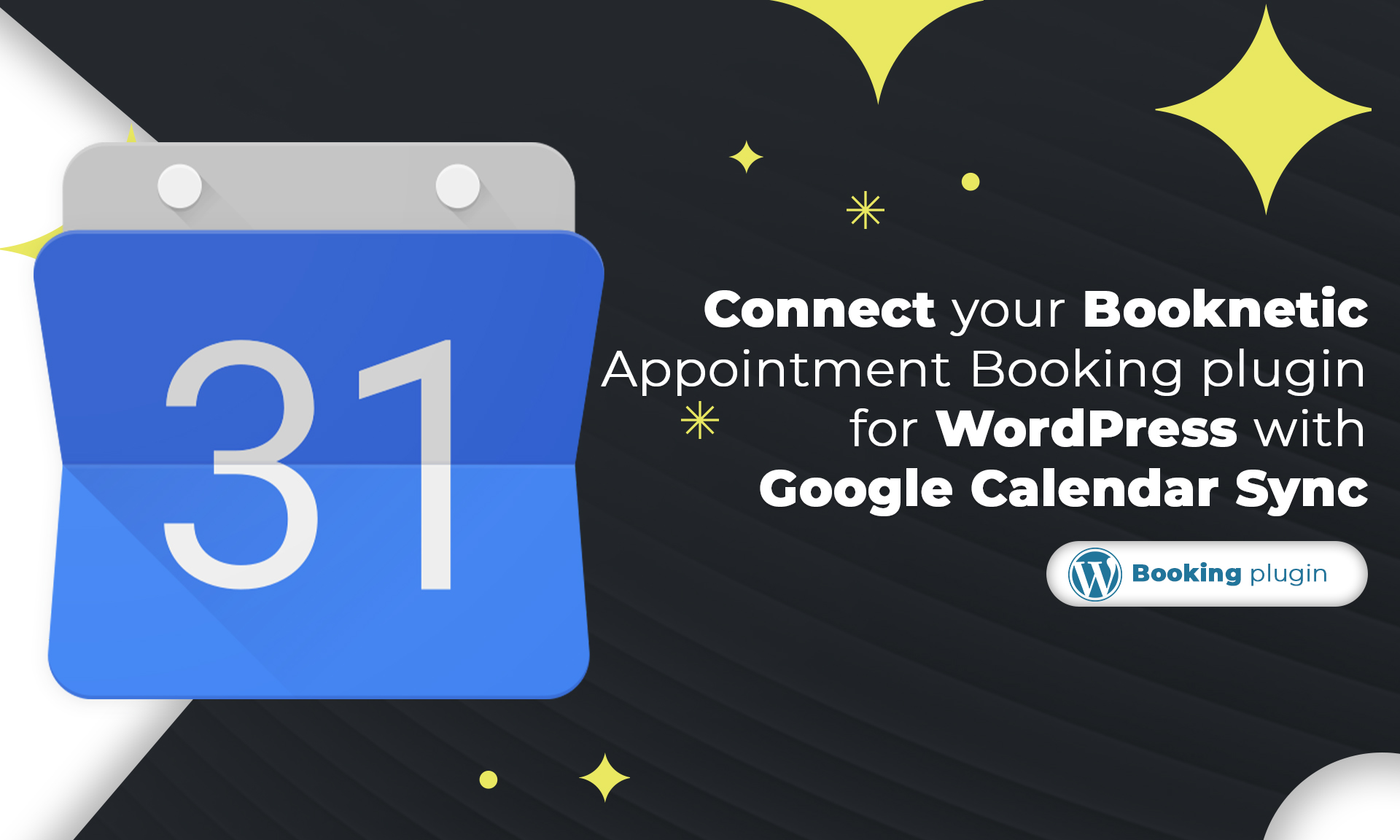 Want to simplify your appointment scheduling? Read this blog to connect the WordPress appointment booking plugin with Google Calendar Sync.
Booknetic is the perfect WordPress appointment scheduling plugin for customizing and automating online appointments. Google Calendar sync is one of the features of Booknetic. We will learn how to connect your Booknetic plugin with Google Calendar sync in this blog. To increase occupancy and improve customer experience, set up robust booking forms and a payment portal with the Booknetic plugin.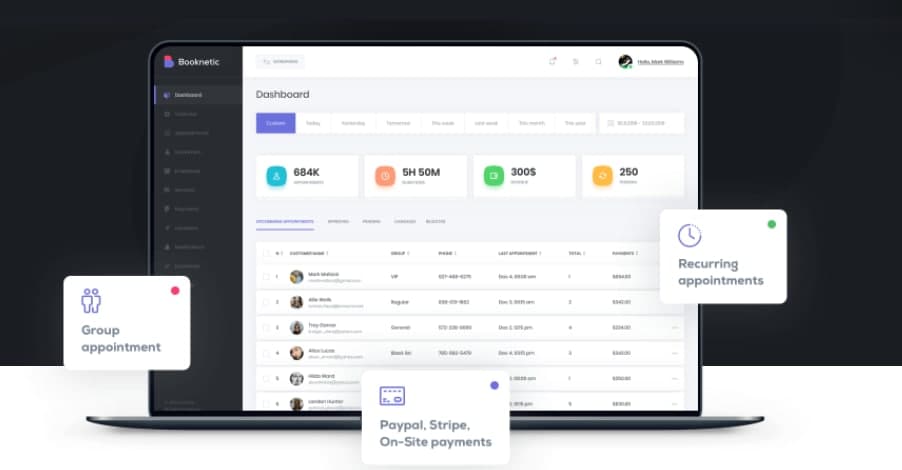 Using Google Calendar for your business has enormous benefits to keep all sides connected and informed. The Booknetic WordPress calendar booking plugin can ultimately simplify interactions with prospective clients and improve workflow by providing real-time feedback on planned appointments to both customers and employees.
You need only a few minutes to install and customize our booking plugin in WordPress. All can immediately understand and use all of the functionality thanks to the intuitive interface and comprehensive documentation.
Booknetic is a multi-purpose plugin that can be connected to the Google Calendar booking system. It works for restaurants, spas, beauty salons, maintenance agencies, dance and exercise courses, dentists, judges, photographers, private contractors, and more.
To make the WordPress booking calendar plugin suit your company's specific needs, you can easily configure a booking form, set up single or periodic payments, allow group appointments, set notification preferences, and use other flexibility options.
The appointment booking calendar has an adaptive nature that enables your WordPress website to be as user-friendly as possible. The admin dashboard is also mobile-friendly, allowing you to handle bookings on the go.
Why choose Booknetic?
There are a lot of advantages of Booknetic. Here are some of them:
WordPress Google Calendar plugin completely automates online bookings, which is essential for automating service businesses. Installing a WordPress scheduling plugin to arrange appointments and provide updates on costs and adjustments 24/7 will help you save money and boost customer support.
Ability to expand the business offerings
The inability to differentiate between different styles or components of resources that drastically influence the price and time taken is a common problem that business owners face when implementing a WordPress booking calendar plugin. You can create as many multi-level categories for your services as you like with Booknetic.
You'll never have to think about forgetting to connect a customer to your CRM system again because the booking plugin would automatically systemize and safely archive all of their information. The more time you spend using the online booking system, the more information you learn about your loyal customers.
Reporting in its entirety
Booknetic provides accurate information on the number of appointments and income created from particular clients, at a specific moment, or by one of your staff. This is extremely useful in business analytics.
Management of the team and payments
Booknetic not only encourages consumers to book resources electronically, it still shows employee workload, provides managers with a simple occupancy graph, and assists in payment management, reducing time and money while removing the need for extra software and add-ons.
Booknetic does not slow down the website, which is essential for both user experience and SEO. To install and use Booknetic's booking plugin in WordPress, you don't need any specific skills. Through the Booknetic appointment booking plugin, you will handle access rights to enable each employee to keep track of their schedules without risking data protection.
Booknetic has many features that will let you manage the appointment booking process on your WordPress website. Here are they:
Zoom integration feature- You'll be able to schedule meetings with your clients directly on Zoom.
Syncing the Google Calendar- Booking calendar sync enables to streamline online appointment scheduling with Google Calendar
Notifications via SMS, email, and WhatsApp- Send notifications through SMS, email, and WhatsApp Google Calendar integration.
Reminder feature- You will alert your customers before or after the appointment using the Booknetic Appointment Booking Plugin's Reminder feature.
Payments via PayPal and Stripe- PayPal and Stripe are two standard payment systems. If you receive the higher the number of online payments, the more reliable and classic the online payment scheme you use is. As a result, you can add PayPal and Stripe to your Booknetic plugin.
Local payment method- If your client is reluctant to pay electronically, they will pay when they arrive at the appointment. You may use this option to accept payment and mark the appointment as paying.
WooCommerce payment method feature- With a single click, you'll be able to connect WooCommerce and Booknetic plugin. This allows you to accept WooCommerce bookings on Google Calendar Sync.
Deposit feature- Deposit can be collected securely via the internet. You will not risk money when customers do not turn up for appointments.
Customer panel feature- Customers will view, reschedule, and use their Booknetic customer panel profiles.
Recurring appointments feature- Anytime your clients schedule an appointment on your computer, they may select the appointment's repetition interval and set up regularly repeated arrangements.
Visual translation feature- Booknetic provides a visual translation module that helps consumers convert appointment scheduling programs into whatever language they choose without needing any other conversion plugin.
Form Builder feature- You will customize your company's custom fields using the Booknetic plugin tool's multi-function form creator for your Front-end Booking Rows.
Customizable and responsive design features- You should build a design that is both customizable and responsive. The Booknetic plugin is mobile-friendly. It ensures that your customers can schedule appointments with any smartphone.
Continue with Google Button - This enables your users to register and use your booking with their Google accounts.
A calendar that you can manage- You'll be able to control the calendar.
Multiple locations feature- With the Booknetic Appointment Scheduling system's Different Location feature, you'll be able to control various dealers for your brand.
Breaks and days off feature- This option allows you to choose whether you want to take a break or take a day off work.
Google ReCaptcha feature- Customers of Booknetic would be able to stop spam appointments by using Google ReCAPTCHA.
Connect your Booknetic appointment booking plugin with Google Calendar Sync
People and companies are increasingly using Google Calendar, as we all know. We've mentioned the various uses and advantages of online appointment scheduling with Google Calendar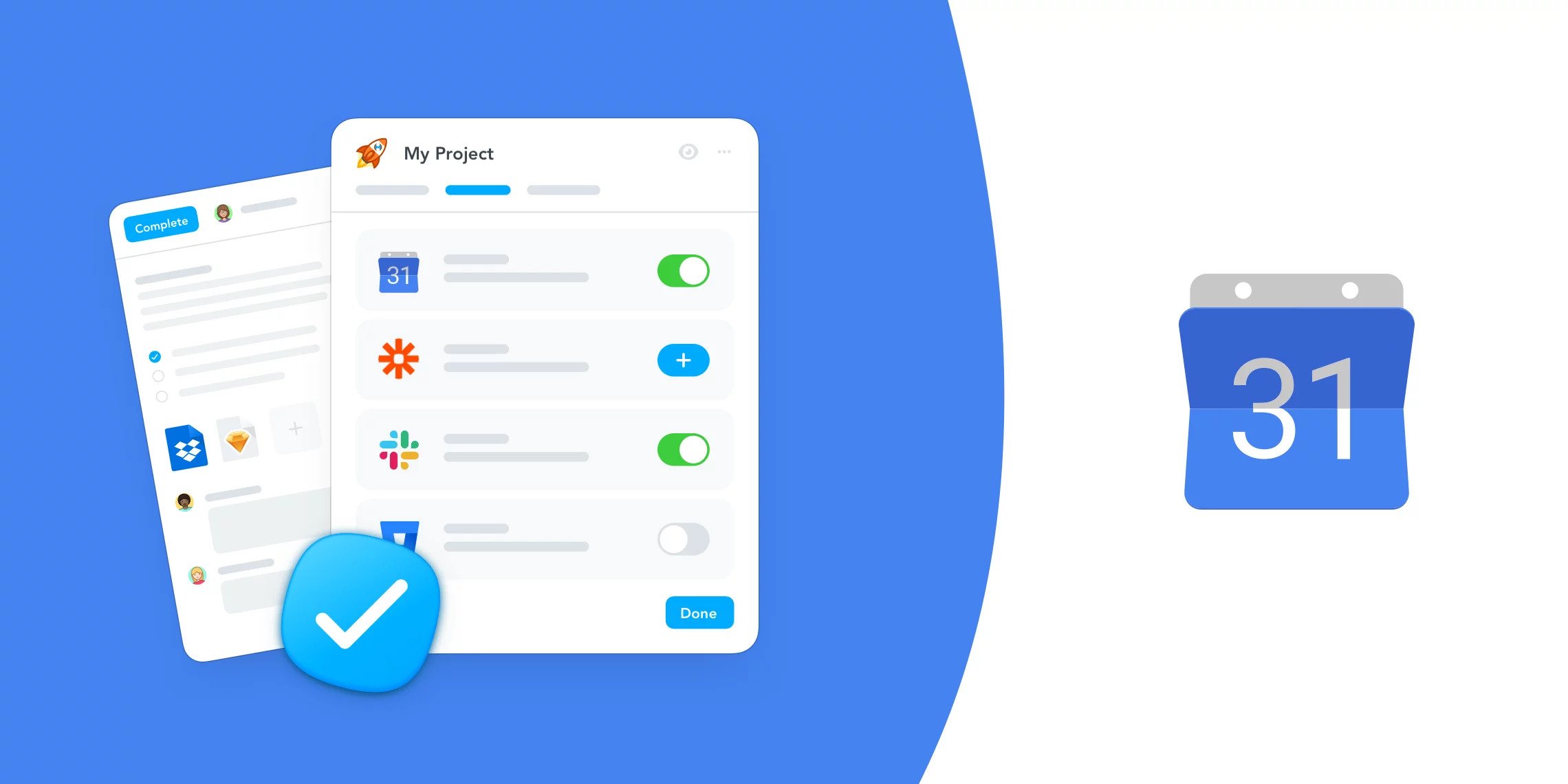 You will ask other Google users to share a calendar with Google Calendar. This method is invaluable if you're working for a group of people. This allows both team members to be aware of where each other is operating. It would be best if you also suggested a meeting place so that everyone knows where to meet.
You can also set permission thresholds on each calendar in Google Calendar to limit the amount of authority you give others. You may allow them to complete access to create and change event information for the particular time frame or restrict them to watching but not editing events.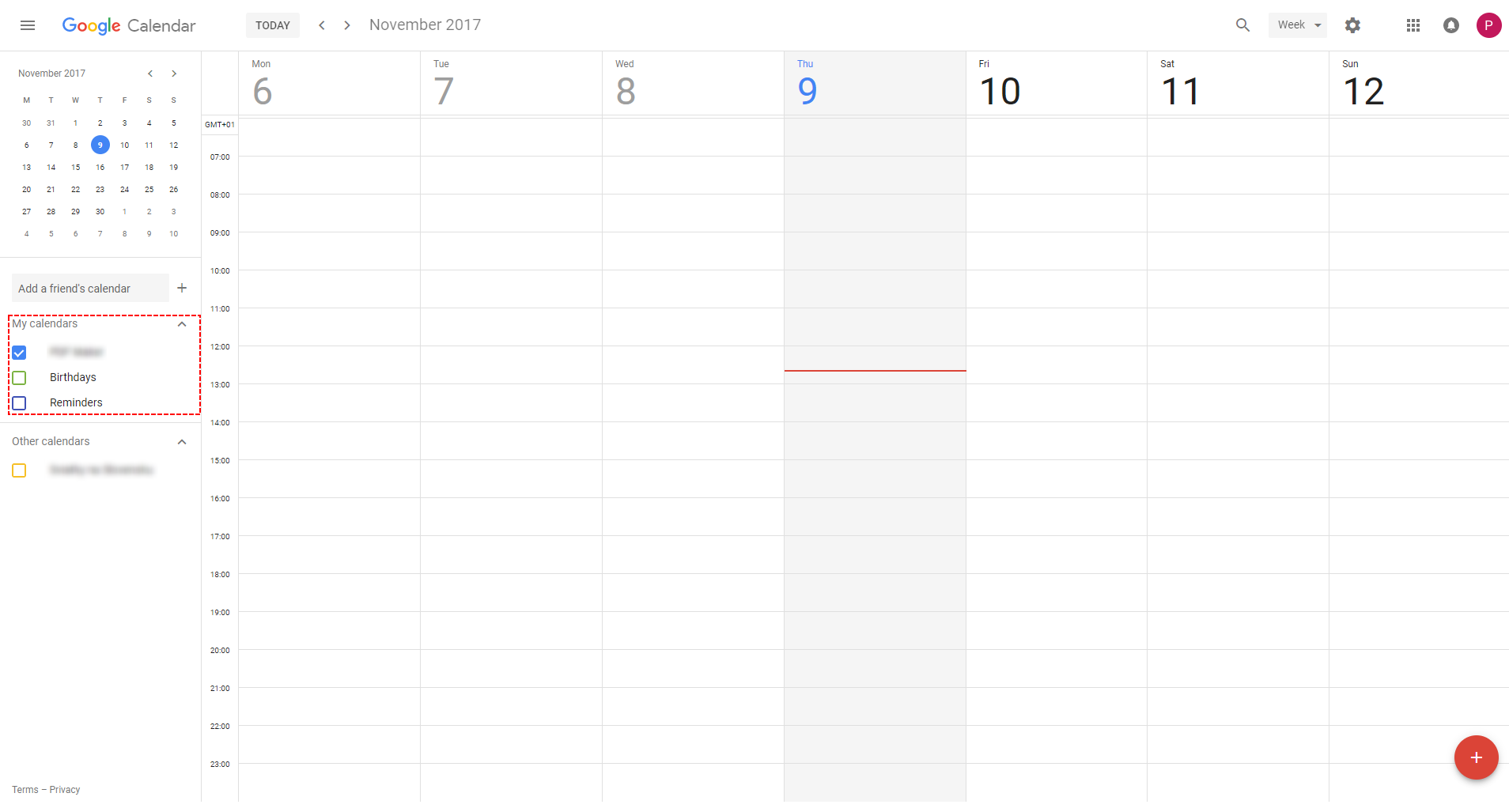 Besides, Google Calendar provides an extensive database of open calendars that you can add to your calendar. Google allows you to access various pre-populated schedules for free, such as your favorite team's game schedule or your city's sunrise and sunset hours.
Gmail and Google Calendar have been combined to enable you to arrange activities on your calendar directly from an email. Google searches your emails for dates and times, and if it detects one, it displays the title on the right side of the page, allowing you to add the event to your calendar. The text from the email will be immediately copied into the details for the new event in Google Calendar as you do this.
Unlike a program that you run on your computer, Google Calendar is entirely "cloud-based," meaning that all of your knowledge is saved on a server you log in to. This ensures you can use any computer with an internet connection to access your software.
The ability to sync Google Calendar with phones is another attractive feature. This helps you arrange meetings and activities from nearly any place, even though you don't have access to a computer.
When we recognize the WordPress Google Calendar plugin's broad flexibility and advantages, we can see that it would be very beneficial to merge with Google Calendar.
All are automatically stored on your Google Calendar as you receive or grant new appointment requests. And if you don't use SMS or Email Notifications, you can use your mobile to track all your appointments and get updates. This integration is also suitable for clients.
When your customers have made their appointments, they will use the Connect to Google Calendar option to add them to their Google Calendars. As a result, they can conveniently keep track of their appointments on their smartphones.
You can conveniently follow the irregular, regular, or monthly appointment schedule thanks to the Booknetic Appointment Booking plugin's Google Calendar integration.
Final Thoughts
Booknetic appointment plugin has many features, and online appointment scheduling with Google Calendar sync is one of the most outstanding features. Today we learned how to use the appointment booking calendar plugin with Google Calendar. To see how this feature works, check our demo version.
Start connecting your Appointment booking panel with Google Calendar Sync.
Sign up for our newsletter
Be the first to know about releases and industry news and insights.
Let's

get started

on something great
Booknetic is a simple yet powerful plugin for accepting online bookings & payments on your WordPress site.