As we all know, almost all of the Appointment Booking plugins on the market have an English interface. However, most of the businesses give services internationally, or just to non-English speaking countries. Such a situation makes business owners set up a Multilingual Appointment Booking system on their websites or translate their current plugins.
There are many ways to translate a plugin that you purchased into a language that your customers prefer. You can find many fast and comfortable 3rd party plugins that are useful for translating themes and plugins. The most common plugins are Loco Translate and WPML. These two plugins also give very good results indeed, but with some drawbacks.
It is important how to translate WordPress Plugin
One of these disadvantages is that you cannot be sure that you are translating the correct word you need. When you look for a word that you want to translate at one of these plugins, you can meet with a lot of problems. In many cases, there are dozens of the same word, and it takes quite a while to understand which word is the word you need.
Another disadvantage of 3rd party plugins is that they occupy extra space on your site. The extra plugin means extra disk space, extra codes, and extra attenuations in web site speed. Moreover, you cannot expect these plugins to always work in harmony with the plugins you have purchased. In some cases, some words can stay untranslatable.
You don't need any of these to translate your Booknetic Appointment Booking plugin to the language you want.
With its new update, Booknetic allows its users to convert Appointment Booking systems into the language they want without needing any other translation plugin.
Let's learn how to use this feature together!
To do this, we first need to go to the General Settings section of the back-end of Booknetic.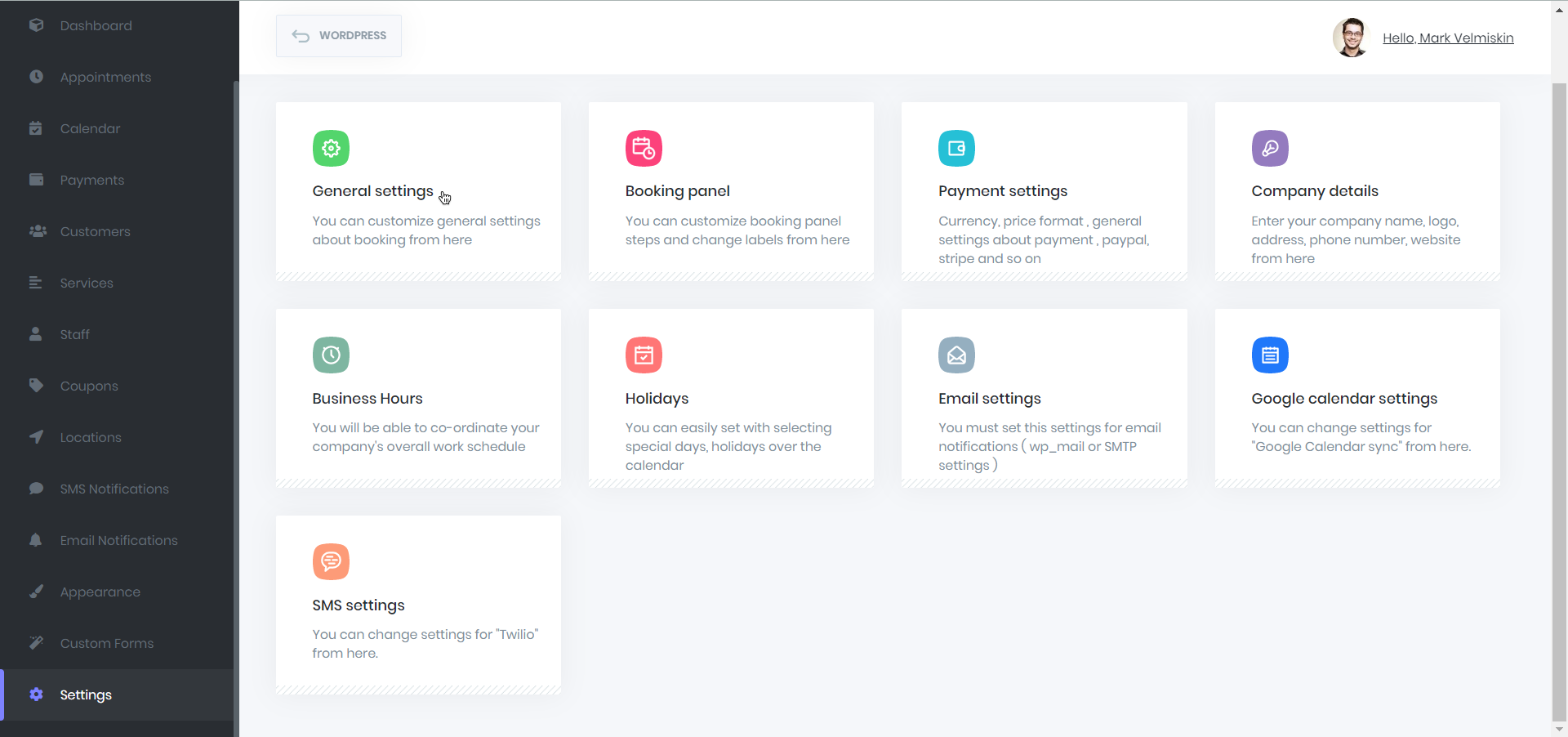 To start the translation process, we select the Booking Panel tab and then the Labels sub-tab. After this, there is a language selection list that can be chosen for translation. We select the language we need from the list.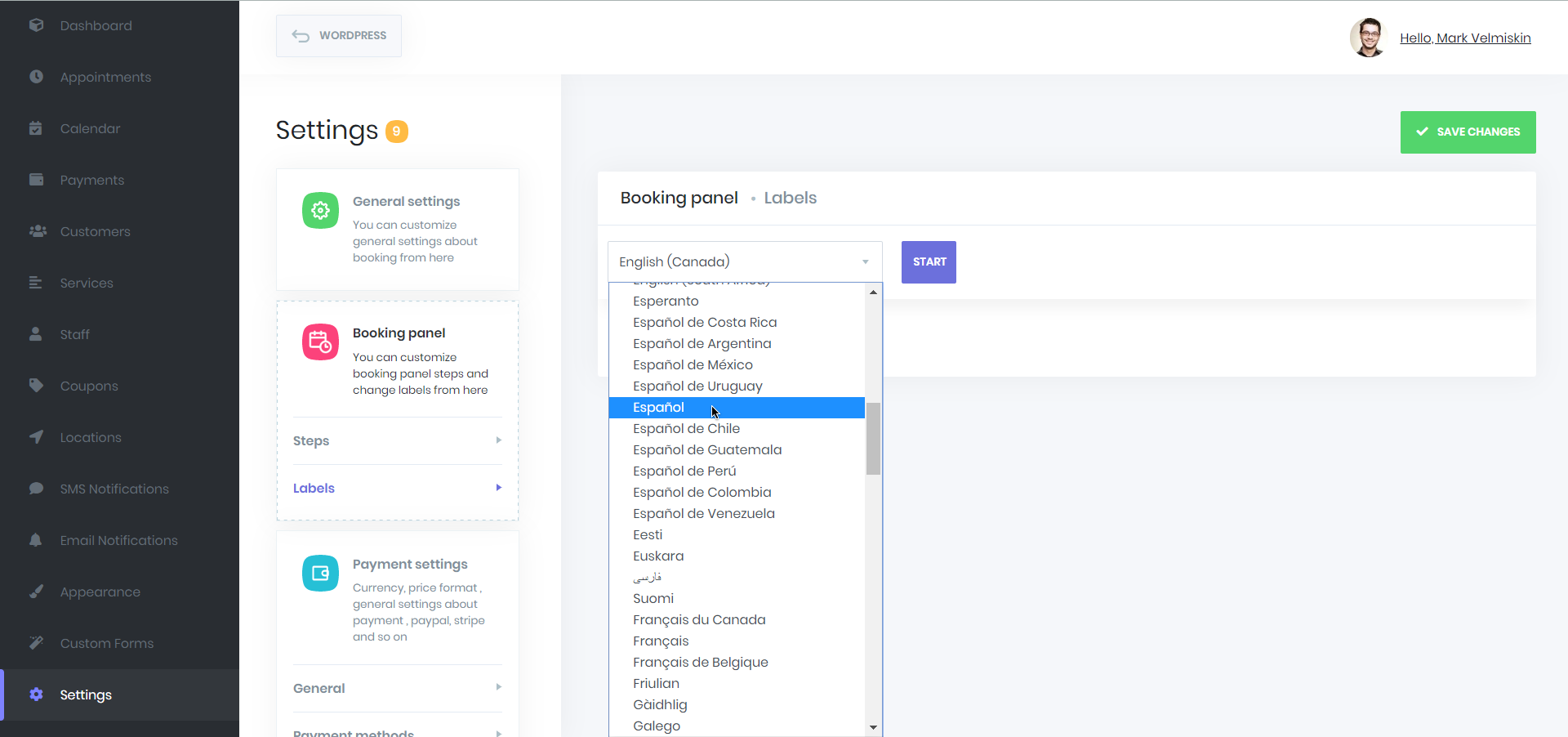 After choosing this, we will see the view of the front-end version of Booknetic.
When we hover the mouse over the label we want to translate, a pen icon appears to the right of this label. The pen icon indicates the translatability of this label. After clicking this icon, we can start the translation. After translating each label, we save the changes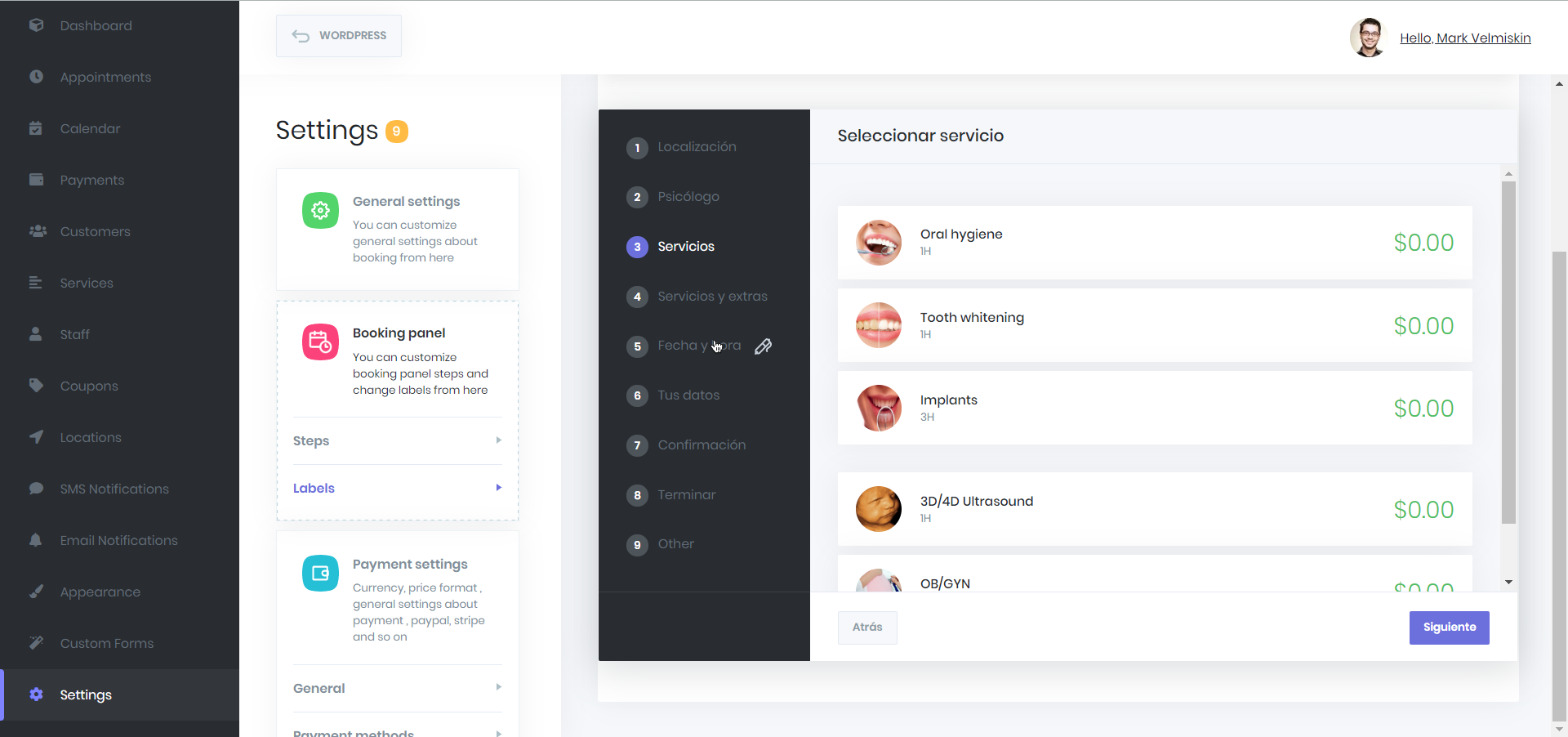 But it's not over yet!
We need to change the language of our WordPress for displaying changes at the front-end interface. For this, we go to the Settings section of WordPress. Then, we chose the appropriate language for our translation.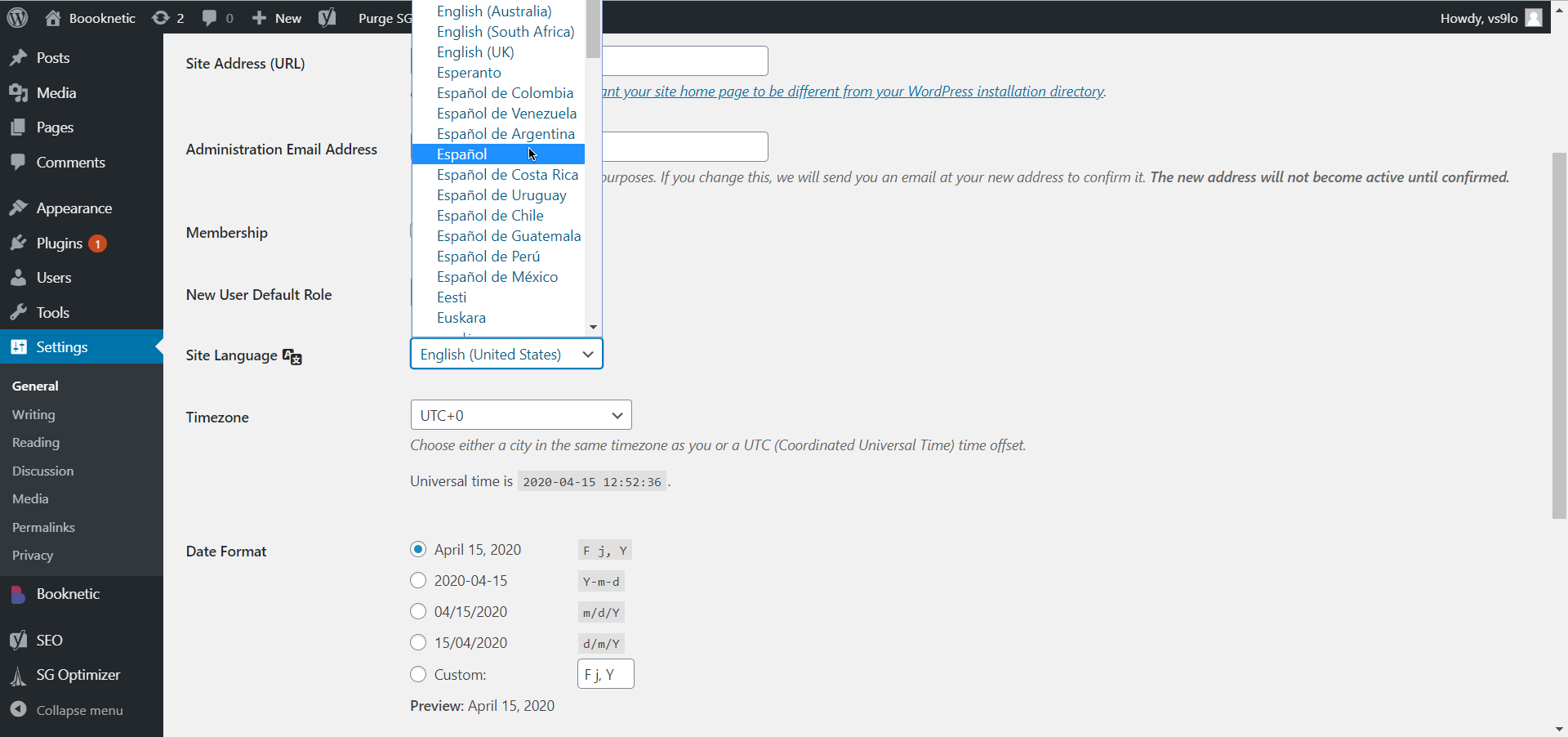 Hola! Now the new language of your Booknetic is suitable for your use
Please do not hesitate to inform the technical support team about any difficulty that you meet.