WooCommerce for Subscription payments
One of the new features of Booknetic SaaS is accepting tenant subscription payments through WooCommerce.
We assume you've already installed WooCommerce on your WordPress website.
First, let's set up our redirection page from Settings > Payment settings > Payment methods > WooCommerce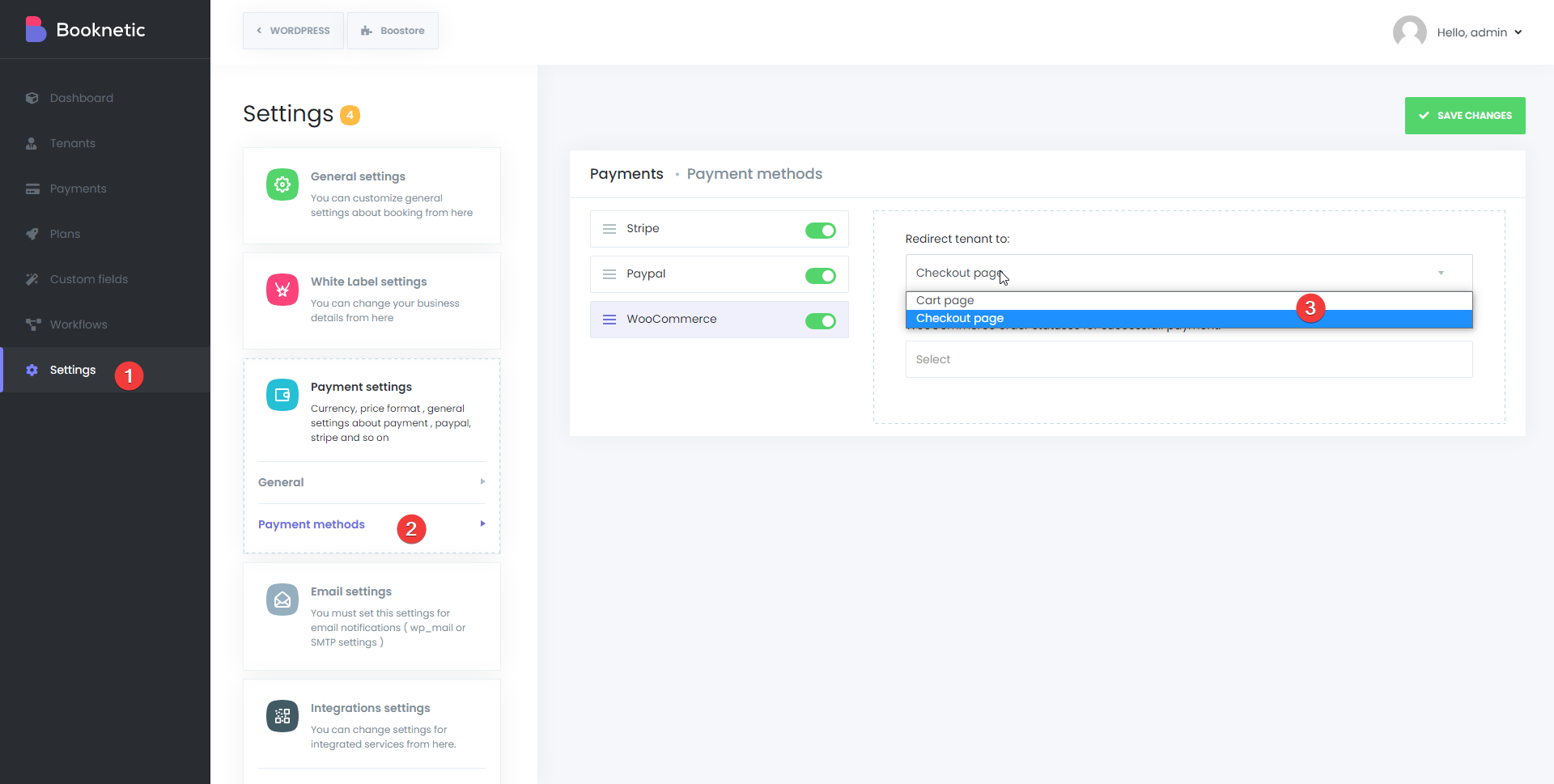 You can either choose the Cart page or the Checkout page directly.
Now the tenants will be able to add deposits to their balances by using any WooCommerce payment gateway. Navigate to the Billing.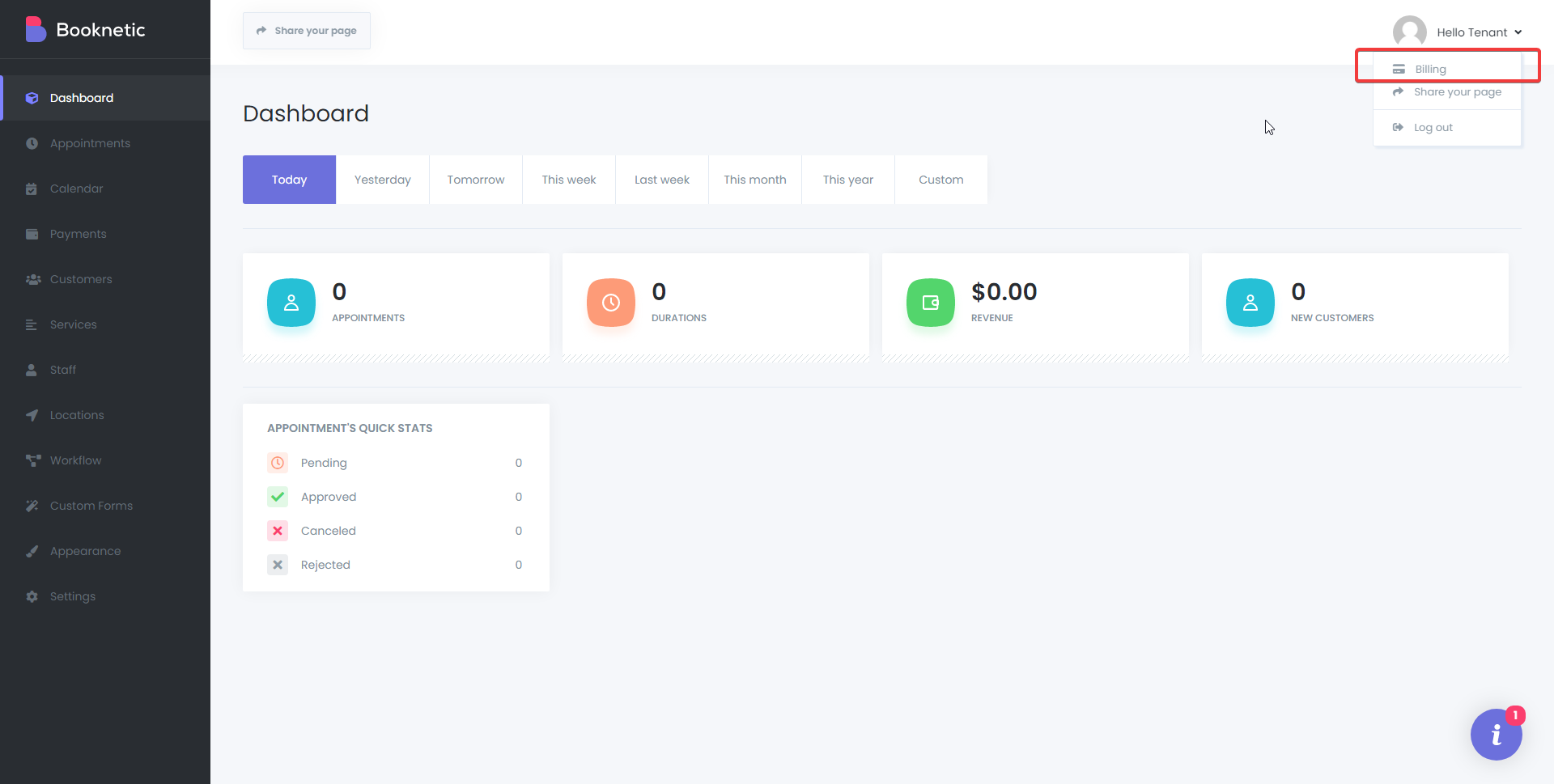 Then click Add Deposit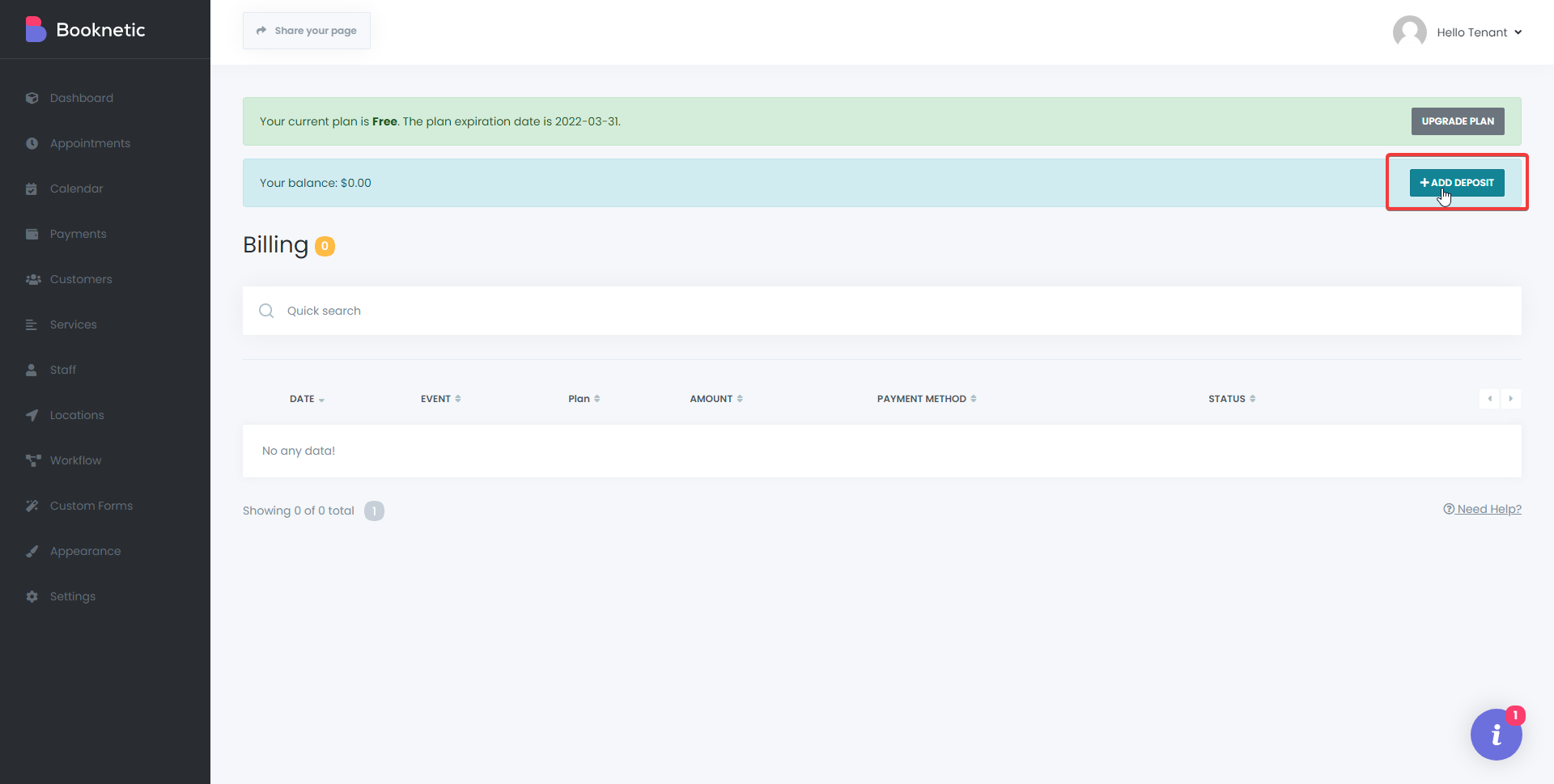 Let's calculate our monthly cost for Pro Plan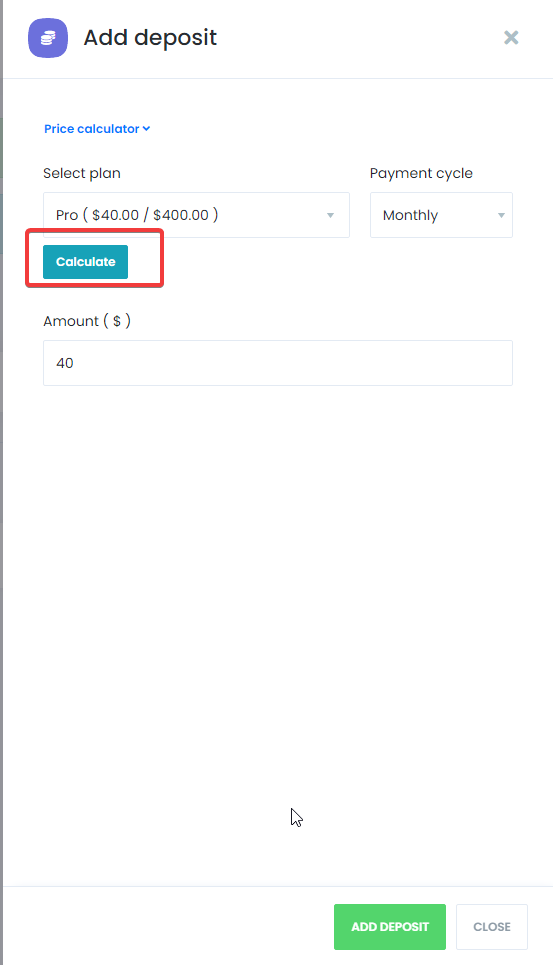 After selecting the plan click Add Deposit button.
Perfect, our tenant is redirected to the WooCommerce Checkout page. Let's fill in the inputs and click the Place Order button.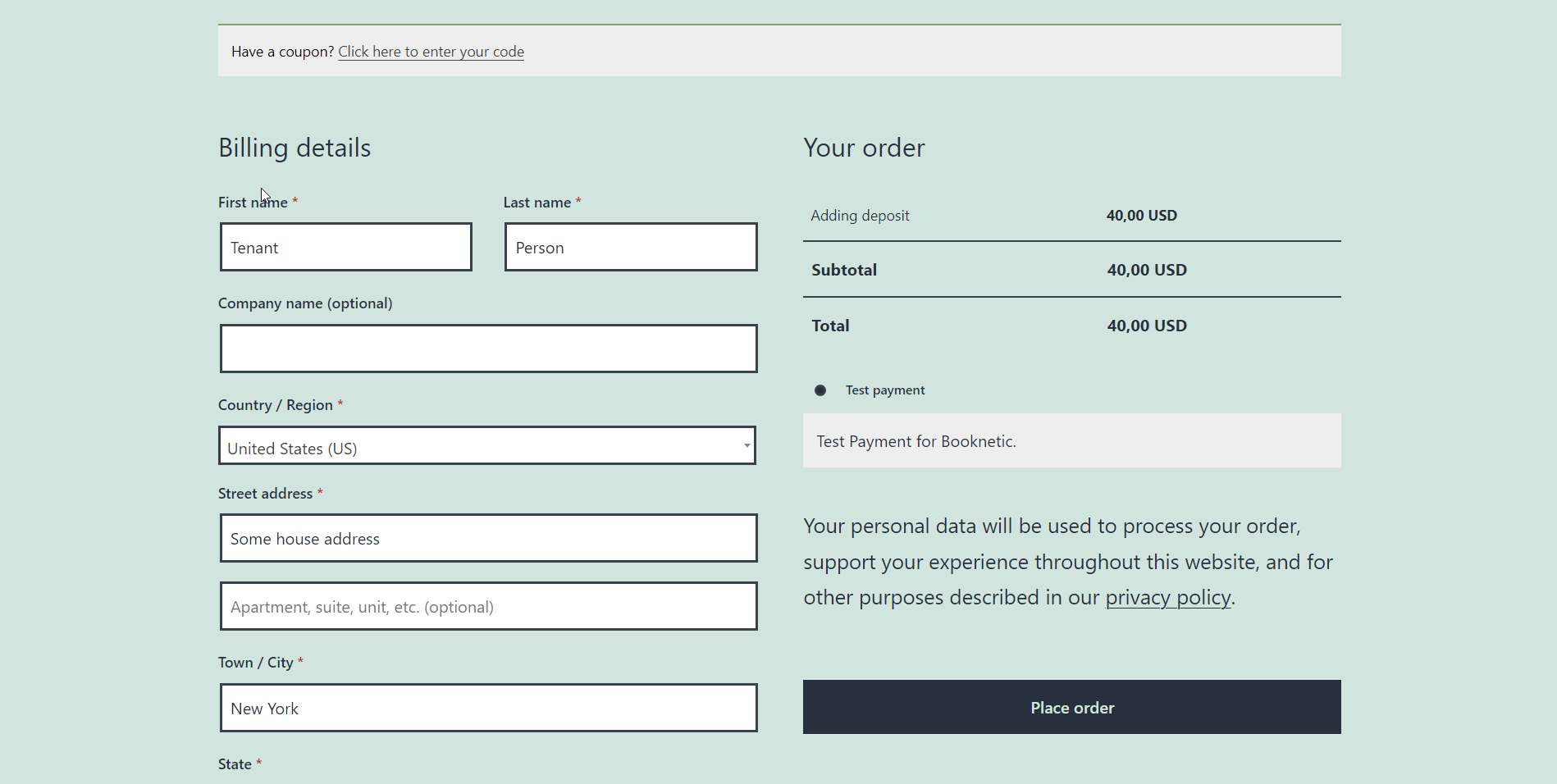 Our deposit is successful.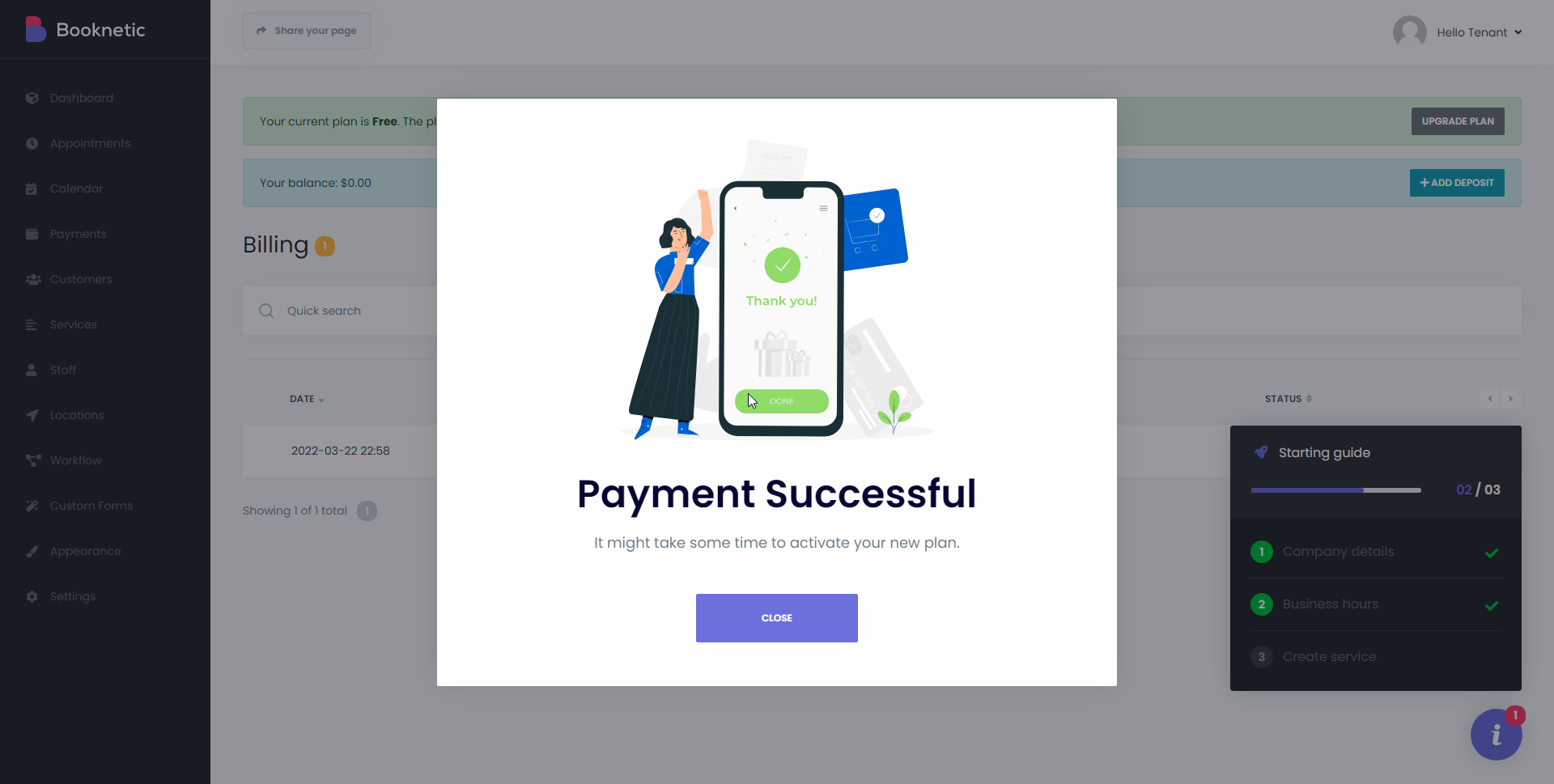 Now let's choose our plan.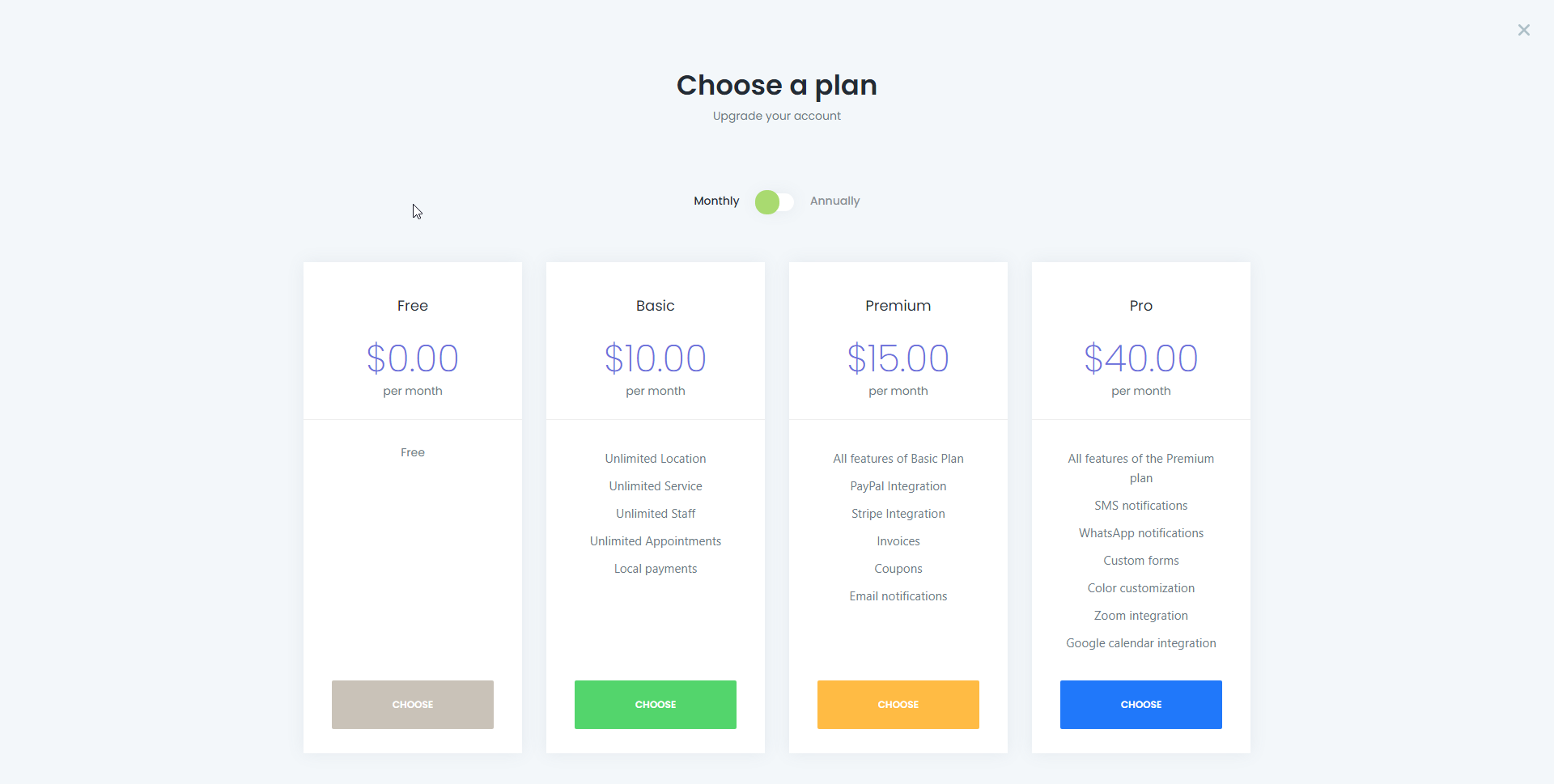 Here we will see 3 options: Credit Card, Paypal, Balance. Since we deposited the amount to our balance, we will make the payment to be charged from our balance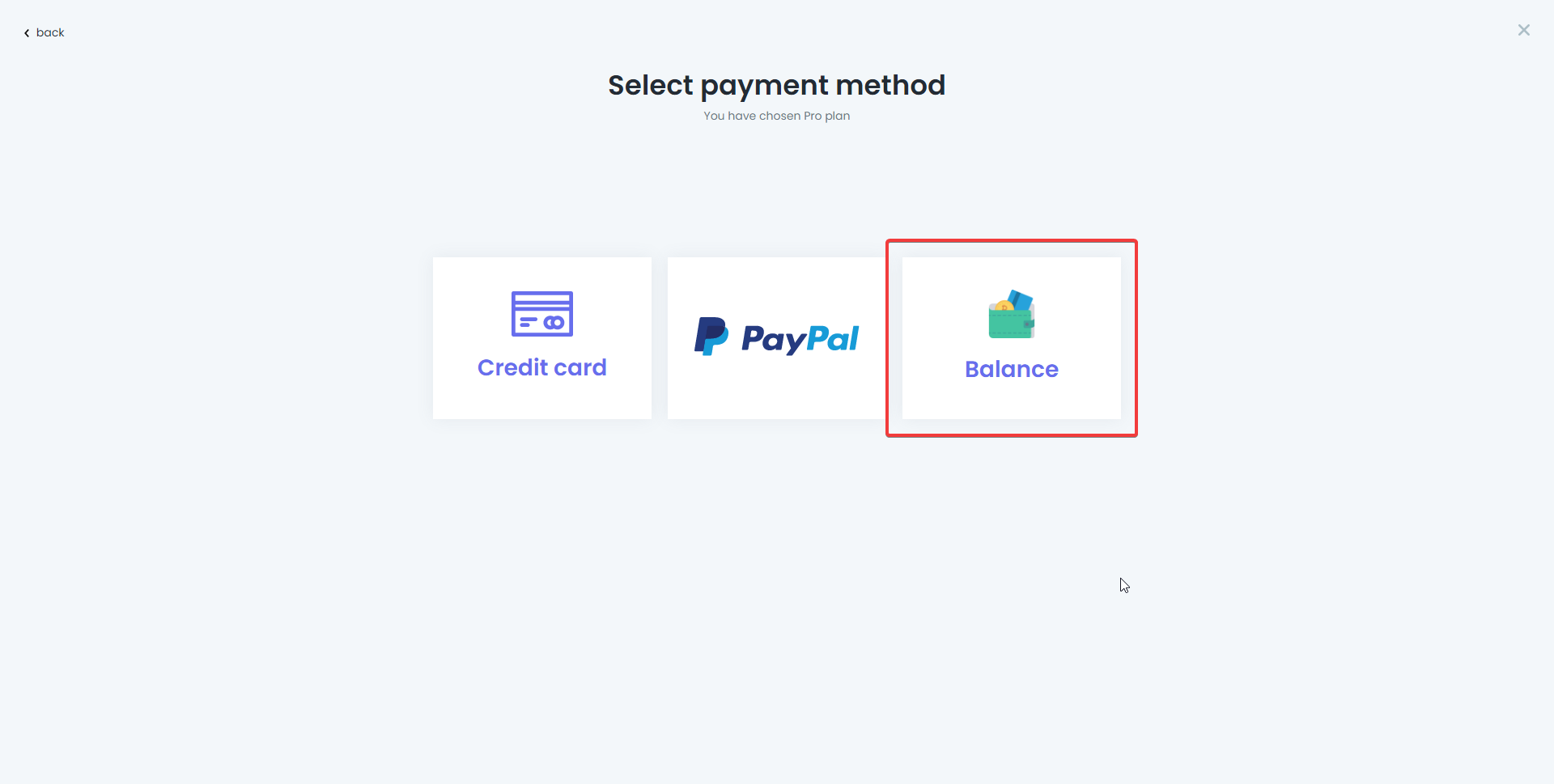 As you can see we've now purchased the Booknetic Pro plan by funding our balance.