WordPress Fitness Schedule Plugin to Use For Gym Owners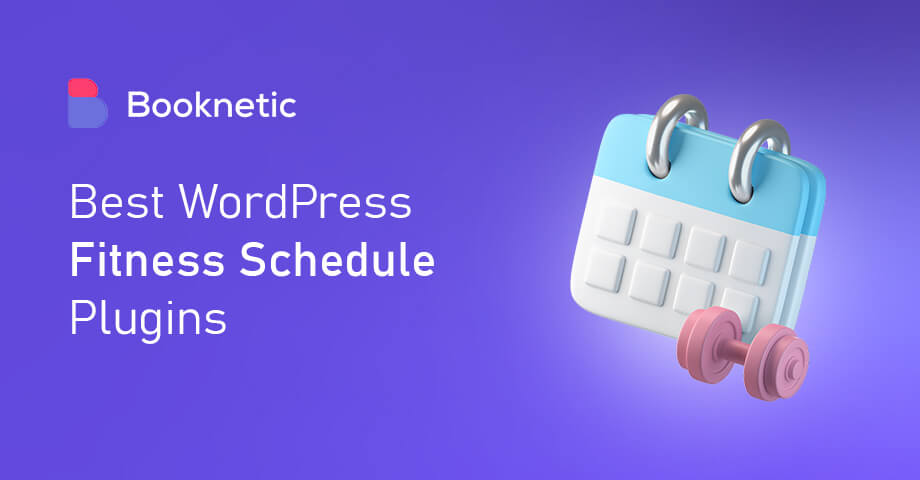 When it comes to running a gym or a fitness center, you need to develop innovative strategies to attract clients and maintain them. There is no shortage of gym marketing ideas, such as using social media to share the information, offering seasonal discounts, marketing to corporations, offering numerous options, community activities, and many more.
Are you a gym owner who is looking for a WordPress fitness schedule plugin to help manage your classes? If so, then you have come to the right place! In this blog post, we will discuss some of the best WordPress fitness schedule plugins available on the market today. We will also provide you with a few tips on how to choose the right plugin for your business. So, without further ado, let's get started!
Modern problems require modern solutions
Aside from all the above, to string along with our modern era build website or if you have a website start adding WordPress fitness schedule plugin. One approach to "WOW" new clients is to have a smooth and error-free registration and booking procedure.
Pros of WordPress fitness schedule plugin
Services such as gyms and fitness studios make take use of a WordPress booking plugin. Using the appointment plugin, clients may plan and reserve services in advance of their arrival. Booking forms are customizable so that your clients have a better customer experience thus creating a successful gym. You may also customize its appearance to meet your website's design and color scheme.

Promote your services on the web by creating a WordPress website! Installing the fitness trainer WordPress plugin, on the other hand, will improve traffic to your site and the number of customers you have. There is a 24-hour booking system on WordPress. It shows consumers the service provider's current calendar, schedules appointments for them, and sends them reminders about their appointments.
What is the best WordPress fitness plugin to use in 2023?
1. Booknetic
Booknetic is the best WordPress appointment scheduling plugin that enables customization and automation of online reservations. Because of its functionality, it is appropriate for a wide range of enterprises, including hotels, salons, dentists, legal offices, individual consultants, dance, fitness, tennis, and more importantly, it is a WordPress fitness plugin.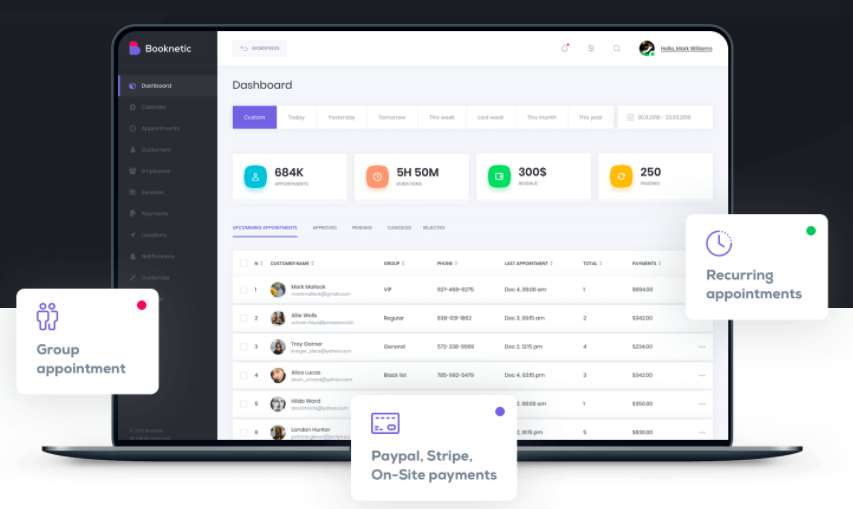 Installing and customizing Booknetic in WordPress will only take a few minutes. Because of its straightforward design and thorough documentation, everyone can fully grasp and utilize all of the capabilities. This booking system may be tailored to fit unique needs.

No more worrying about adding a client to your CRM system, because the booking plugin will automatically systemize and secure all customer data. The more feedback you receive from your frequent guests, the more likely you are to utilize the online booking system to make reservations.

For a one-time fee Booknetic offers a lifetime variation of the booking plugin Standard, $79, Don't Forget To Try The Demo!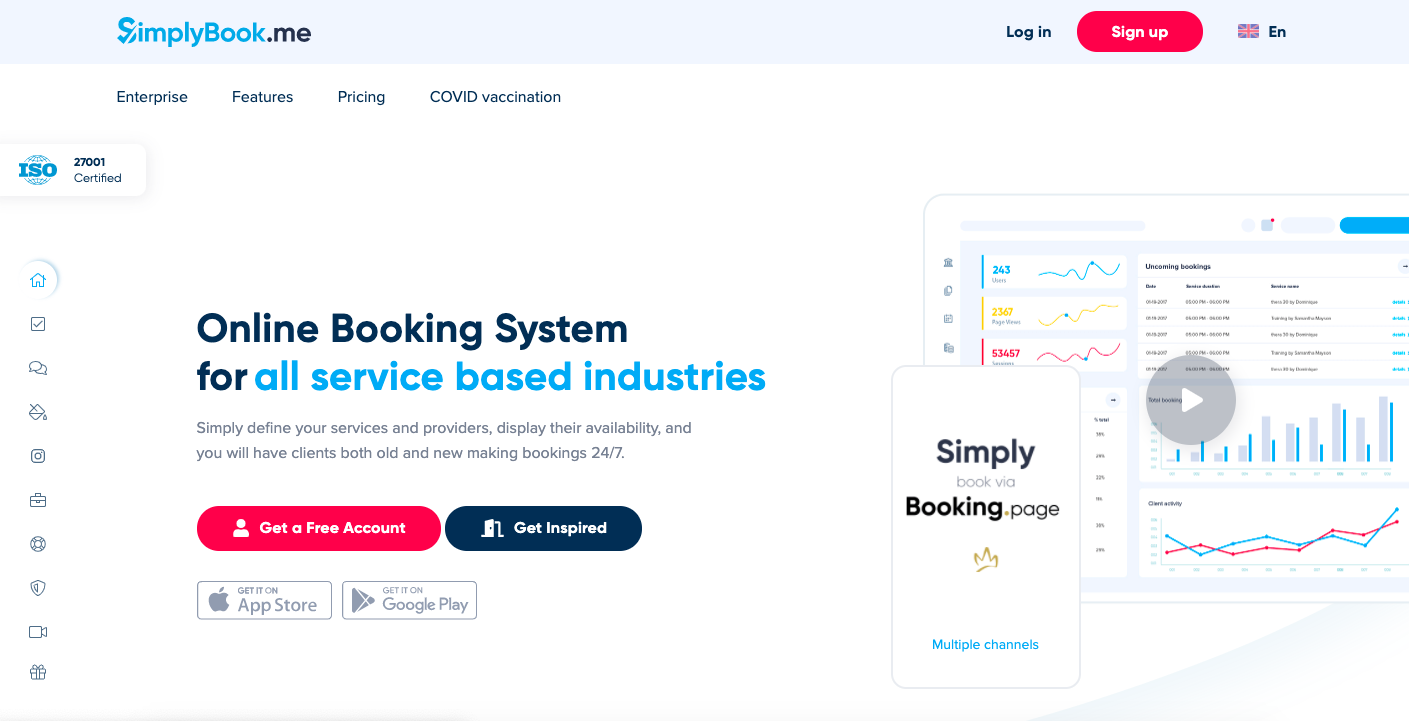 Businesses may utilize SimplyBook.Me's online scheduling and booking solutions to optimize their processes. It may be accessed from a mobile device or a desktop computer, allowing clients to book at any time and from anywhere.
With Simply Book Me, fitness studios, yoga studios, and fitness trainers may create their own custom-designed booking website or use a booking plugin on their existing website.
Clients may view all available sessions on one calendar and pick a time that works for them using an easy-to-use interface. Individual or group sessions are available to clients as long as the class isn't full. You are also able to determine how many people can fit in a class.
However, the program is much more than just a booking system. Through its Promotion system, it helps you to boost revenues and expand your client base while lowering marketing-related expenditures, too. There is a system in place that pays current clients for recommending your business to their friends and family. Customers may also make appointments online using their mobile device from anywhere in a matter of seconds. This fitness WordPress plugin promotes your business by giving away gift cards or coupons.
It also gives you a 14-day free trial including 50 bookings, $0 Free, $8.25 Basic, $24.9 Standard, and $49.9 Premium plans per month. We have a detailed review of Calendly vs SimplyBookMe vs Acuity Scheduling you may want to read.
Offer your consumers a convenient way to book classes with the WordPress fitness schedule plugin. Fitness Studio is a WordPress fitness plugin that makes it easy to handle all of your studio's needs online, streamlining your daily duties and freeing up more time for what you enjoy most. With Studio Bookings, you can easily manage classes.
If you own yoga and sports websites like a yoga studio, health lessons, meditation, gymnasium, indoor cycling studio, or dance studio then this fitness WordPress plugin is absolutely for you.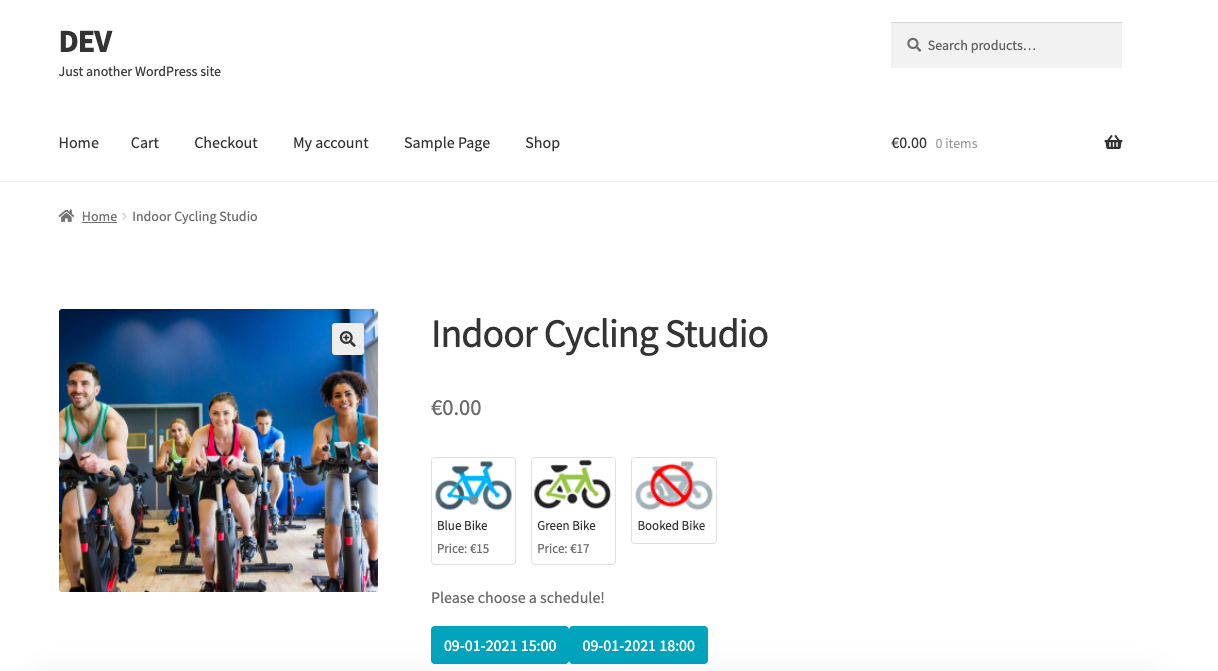 You may alter a room's name, change its background color or add an image to it, as well as adjust the room's width and height. Add/modify/delete the kind of machines as well as the name, an icon, whether it's booked or not, the price, the width, and the height. Basically, it's possible to change or eliminate certain days or utilize the daily schedule.
You may drag and drop machines to the appropriate location on the map by using drag & drop machines. And when customers book slots using WooCommerce or WordPress, the orders will show up right here on the page. Booking information will appear as an element in WooCommerce orders.

The price is $19 for a regular license and $325 for an extended license with extended support to 12 months long.
The timetable is an easy-to-use fitness WordPress plugin that allows you to keep track of important dates and events. In a matter of minutes, you'll be able to establish an event schedule. There are a limited amount of free spaces available for online bookings. Ideal for gym courses, school or kindergarten classes, medical departments, and nightclubs, as well as class schedules and meal planning.
In addition to ease of navigation, fast-loading events, and a clean style, several shortcode choices guarantee that your schedule works smoothly and can be personalized the way you want it to.
There are many options available to customize your schedule. For example, you may manually modify row height in order to size the timetable based on the number of events and information produced into one event cell.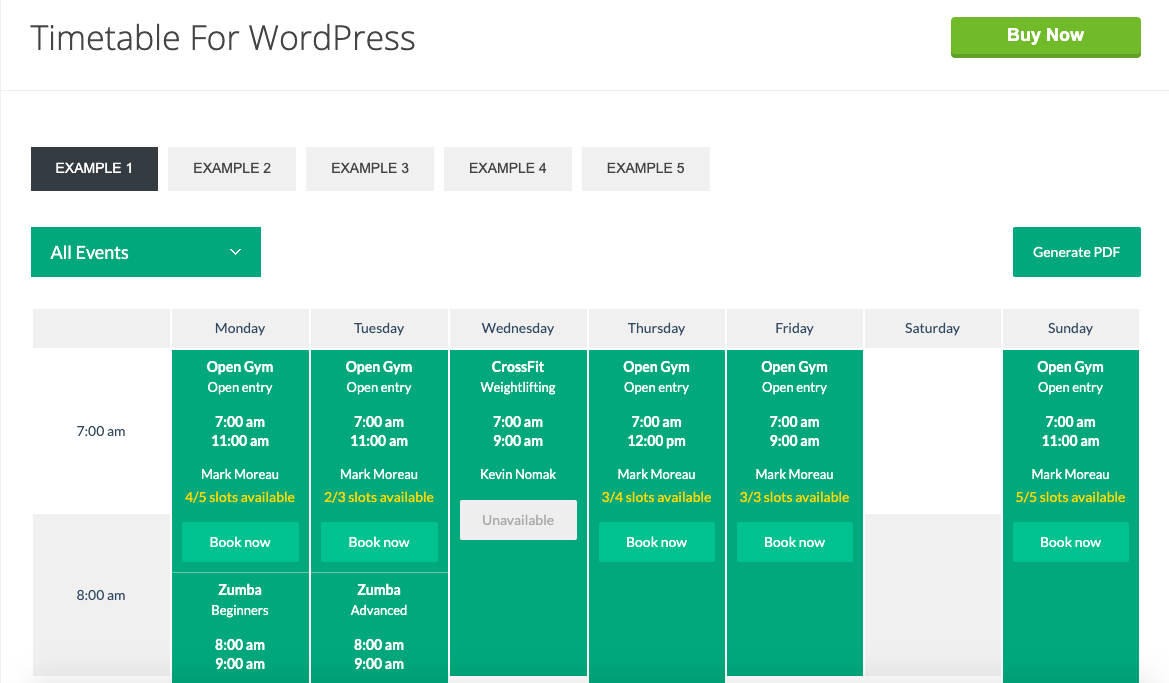 It offers $35 and $290 for Regular and Extended licenses respectively, on CodeCanyon while including the theme integrated With this fitness trainer WordPress plugin and 6 months of author support.
To arrange online appointments with customers, personal trainers can use the Simply Schedule Appointments as a fitness trainer WordPress plugin.

It organizes your time so that you can decide when you're available for appointments and when you are not. Accepting only one appointment per day and setting a minimum duration between appointments are both easy to do using the WordPress fitness plugin. Offer a variety of appointment options. Anyone may make a quick introduction call, for example, and later established clients can plan a lengthier encounter.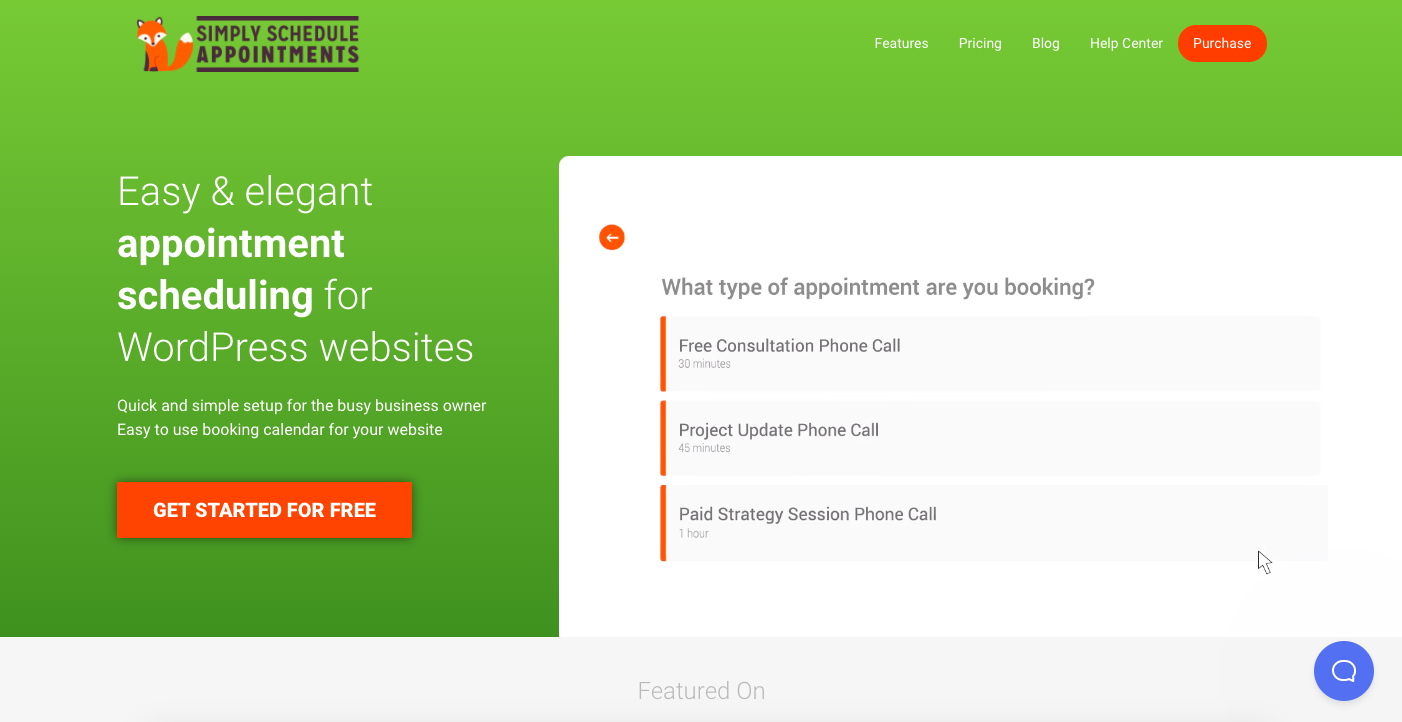 All devices, including touch displays, will be able to use Simply Schedule Appointments without any problems. No matter how your customers schedule appointments or how you manage appointment availability from a tablet, SSA will operate reliably and efficiently every time.

Prices start from $99 up to $349 with a business edition.
You may construct a fully working gym and fitness website with the help of the WordPress fitness schedule plugin, WPGYM. Everything you need to manage your customers, workout schedules, and classes are included.
Users may establish a profile and track vitals and other physical information in the Gym Member Module, which is part of this plugin. Customers can also design workout plans for their customers using the Workout Module. When creating a custom workout, you may specify the name of the person who will be working out as well as the description, the date range, and the customizable section with the information.
Aside from that, all of your gym members will be able to pay online using PayPal to obtain a membership. With its graphical reports, users may also keep tabs on their own nutritional intake, body measurements, and training regimens.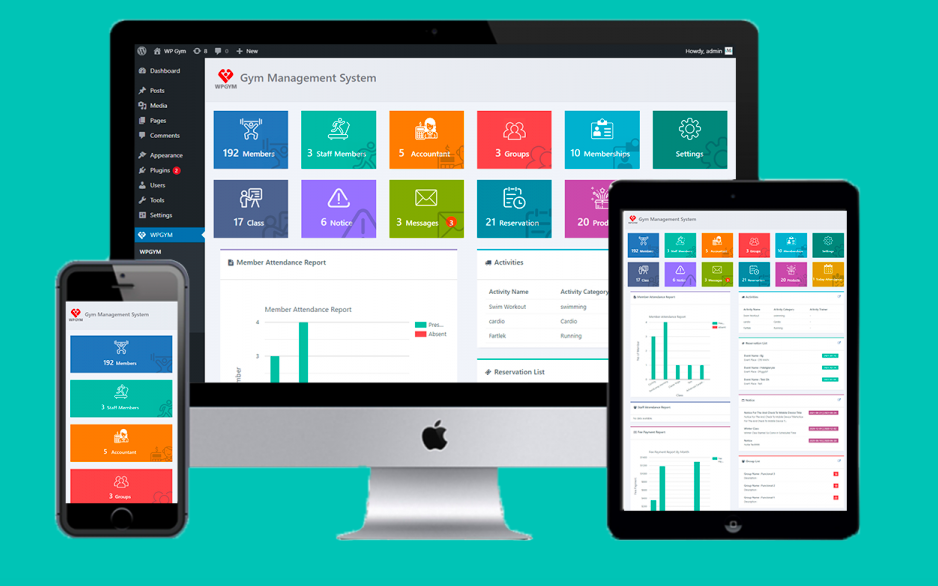 It is offered for $43 with 12 months of support on CodeCanyon.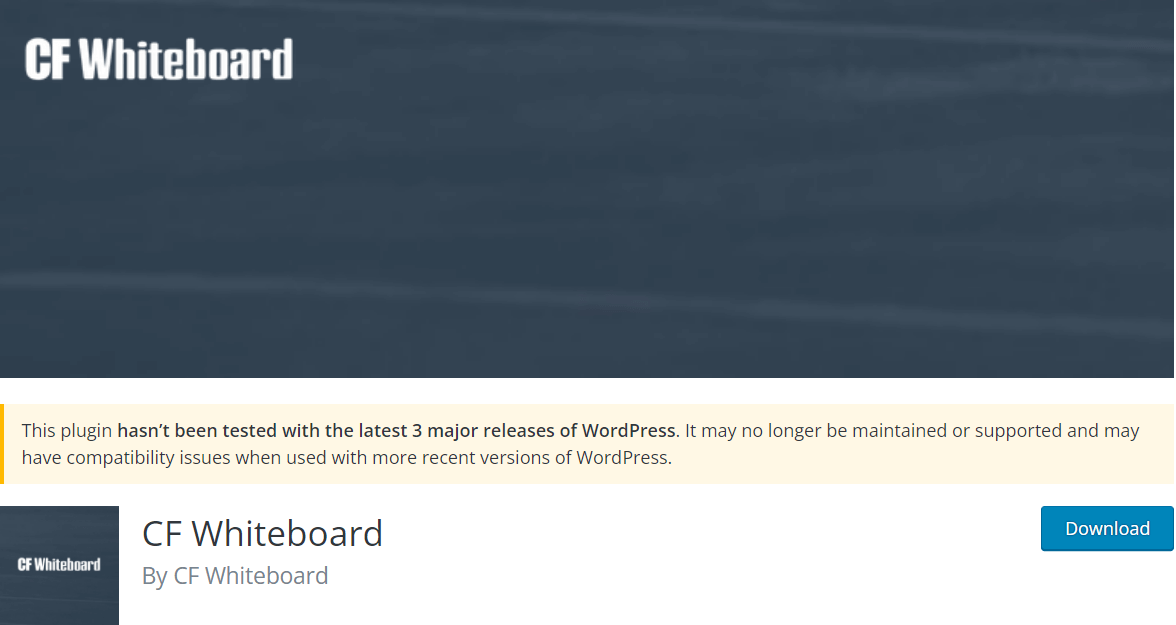 CF WhiteBoard is a plugin for website users to track their performance. As the best CrossFit gym management software, it integrates into your affiliate website. It adds a widget to your blog post. You can also use create profiles where users can check their performance, benchmark workouts, and see their progress chart.
It also helps its users to create custom whiteboards and adjust their appearances like bringing athletes' profiles to their main menus or other site-related requests.
==> Also read: Best Cleaning Service Booking Plugin for WordPress
To Conclude
Fitness WordPress plugins can be used to construct a personal fitness website or a scheduling system for customers, depending on your needs. With the help of such plugins, you may make it easier to maintain and administer your website.
If you are an owner of a gym or any other business for that matter, and you're looking for ways to increase your online presence, WordPress has the perfect solution for you. All you need is a plugin called Booknetic. This plugin will allow customers to view your hours of operation, as well as the classes and services that you offer. With this information readily available on your website, potential customers will be able to see what works best with their schedule and choose your gym over the competition. It is possible that plugins might boost the number of visits to your fitness website by increasing the worth of your current customers. To read more about Booknetic and how it can help your business grow, visit our blog today.
Get healthy and happier by choosing the best plugin!
Sign up for our newsletter
Be the first to know about releases and industry news and insights.
Let's

get started

on something great
Booknetic is a simple yet powerful plugin for accepting online bookings & payments on your WordPress site.