Best Cleaning Service Booking Plugin for WordPress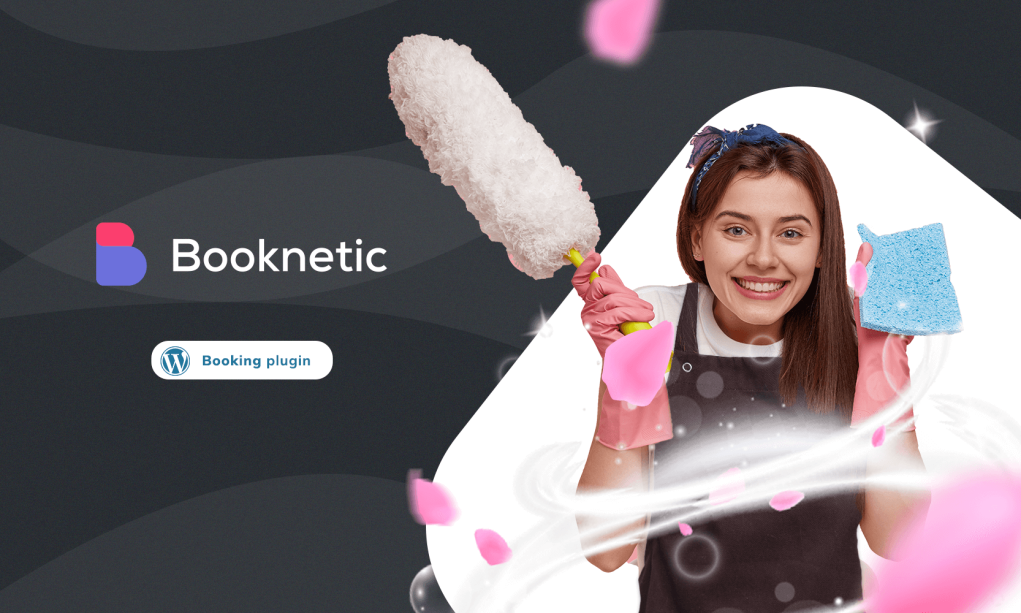 Trying to find the best cleaning service booking plugin WordPress users love? Dedicated to provide the best cleaning service management? How to make your cleaning service accessible for clients? Incorporate a Cleaning service booking system to your website!
No more phone calls and jumbled paperwork; just installing an appointment booking plugin will allow your company to be more flexible in cleaning operations.
Creating a professional services website with WordPress for your company not only displays your online presence but also allows you to reach out to your potential customers. On the other hand, cleaning service booking system designed for appointment bookings saves customer's time and even aids them to use your business's service as quickly as possible.
Finding the right plugin for your website may be difficult as so many variations are offered. That's why we have collected 7 most-used cleaning service booking software for your WordPress-based business website.
Let's get started:
1. Booknetic
When you are seeking for cleaning booking plugin WordPress, Booknetic comes to mind at first. This plugin is simple to set up and manage, also completely customizable, and mobile-friendly.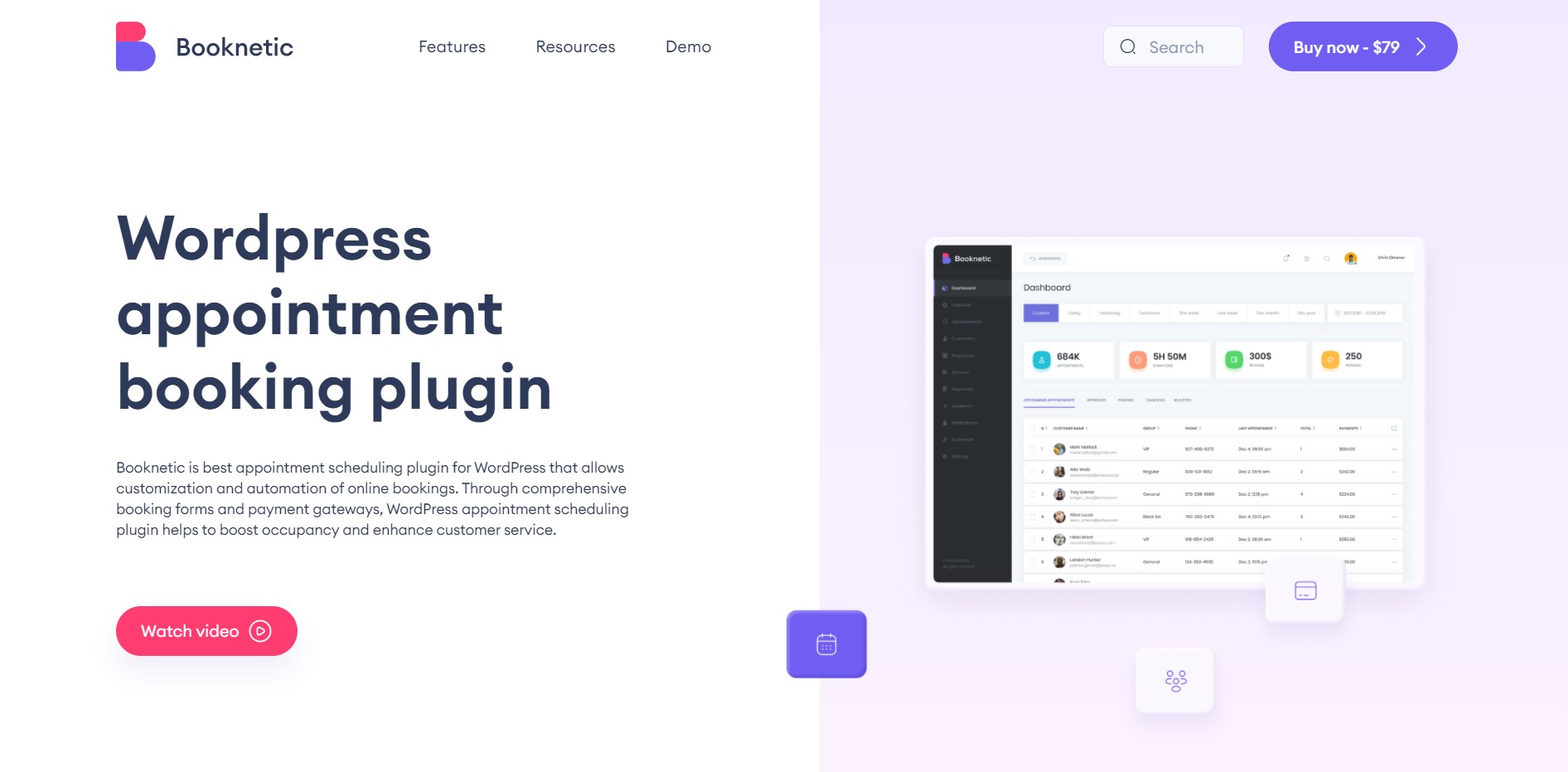 Its flexible design enables all device users to access your services whenever they need them. Clients may search for available time slots, book appointments, check their calendars, and make changes to their schedules as required. The shared calendar also aids in determining staff accountability.
Special feature list:
· Continue With Google, as well as Continue With Facebook function lets your client's information will be automatically filled in at the touch of a button
· Send Email, SMS, and Whatsapp notifications to your clients
· Visual translator module easily translates the booking panel into the language you want
· You can add a tax fee to your services with the Taxes feature
· Add discount coupons and gift cards for users
For a one-time fee, Booknetic offers a lifetime variation of the booking plugin Standard, $79.
2. Cleanto
Cleanto's cleaning service booking system is highly strong, adaptable, and cost-effective, and it can be utilized by a wide range of enterprises. It is best suited to all types of service businesses, including janitorial booking, handyman services, window cleaning, domestic, carpet cleaning service scheduling software, and on-demand maid services.
Cleanto provides a game-changing solution for an online booking system for cleaning service. It is a sleek and sophisticated PHP script that can be completely modified to your service business's specialty. Furthermore, you can easily integrate this appointment script into your PHP website. It also features an appealing design website for your users with capabilities like a calendar, booking form, and postal code searches. Furthermore, the sophisticated admin dashboard allows you to easily manage your website and appointments.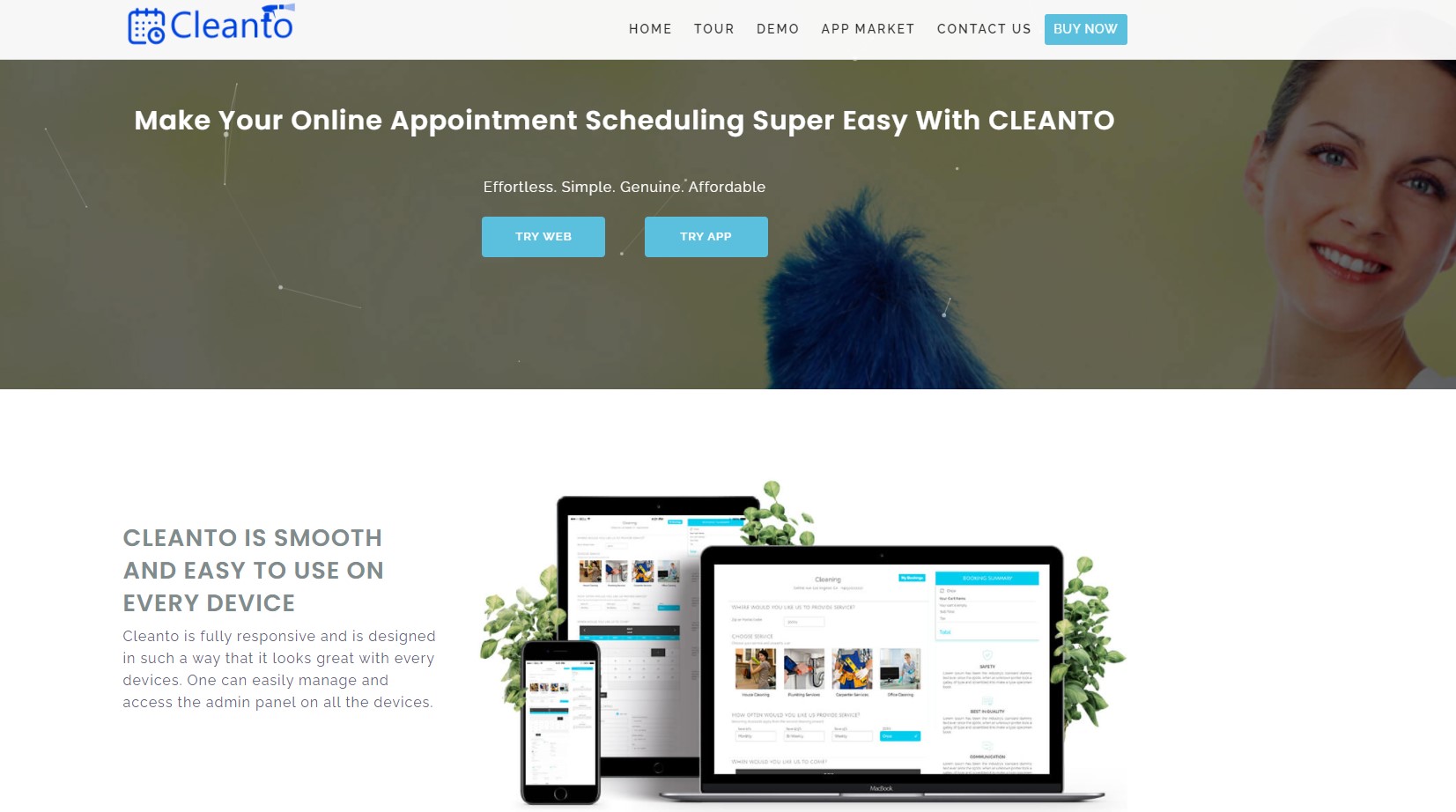 Main features
· Set dates, times, and reminders for important tasks with Google Calendar Integration
· Set reminders through SMS and Email, with also manageable SMS and Email template formats
· Mobile application integration for both Android and IOS users
· Recurrence booking lets you do repeated bookings over a time period
· TAX/VAT/GST calculation services to its end users
It is $99 on the Regular version and $525 on the Extended license on CodeCanyon
3. Rezervy
Another best-rated cleaning service booking software with multi-step and single-page booking form features is Rezervy. It covers almost all types of service businesses, especially cleaning and maid services.
Rezervy assists you in managing Categories-Services-Add-ons, SEO meta tags, and more. StepView Checkout on a Single Page Admin panel, Customer panel, and Staff panel are all simple and easy to use. Checkout for Registered and Guest Users, Auto-Confirm Appointments, Weekly Schedule on the dashboard. Also both registered and unregistered, along with the dates and times of users' scheduled appointments are shown. Payment information for said cleaning service booking system and much more are below:
· Fully responsive design that looks great with every device
· Help you to export CSV reports of appointments, services, customers, and payments
· Let you manage to work & off days for your business
· Twilio, Plivo, Nexmo, and TextLocal SMS gateway for notifications
· Support up to 250 currencies of countries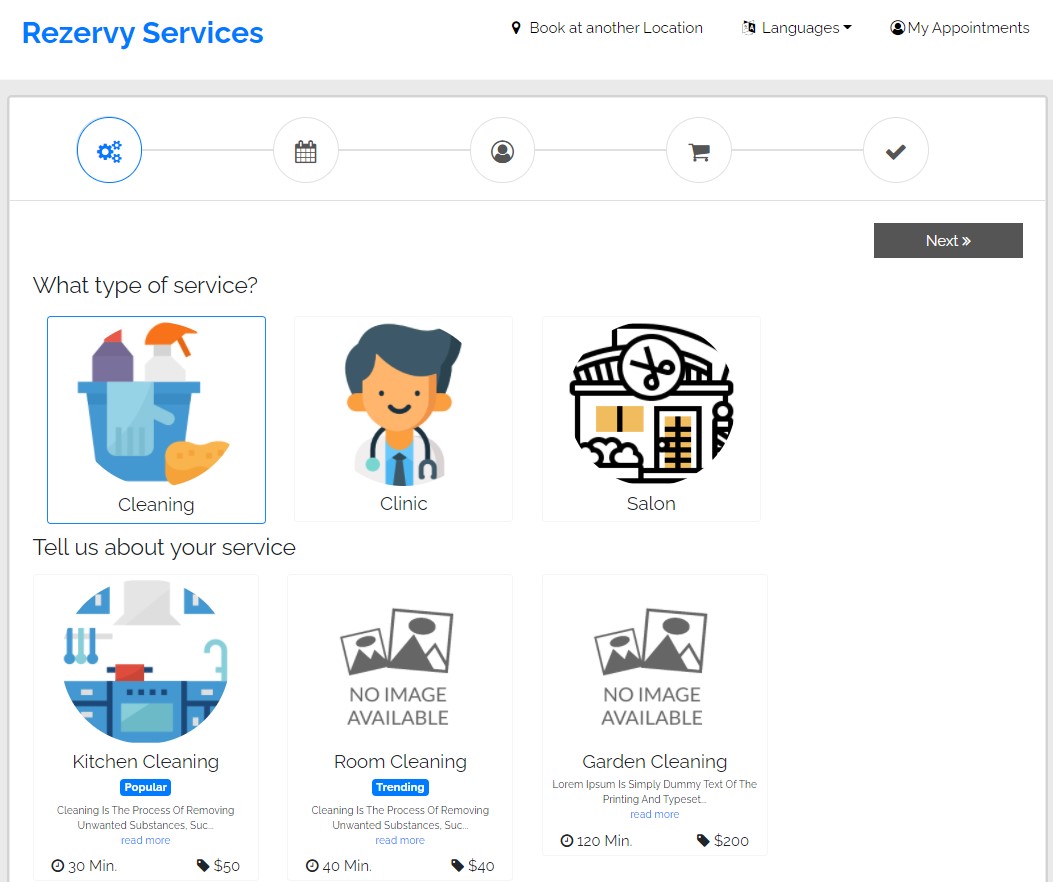 Price is $39, but it requires additional payment for some features such as Advanced Calendar ($29), Point Of Sale ($39), Packages ($39), and so on.
4. BookitLive
BookitLive is a cleaning service booking plugin WordPress that allows you to provide all of this and more to your customers. BookitLive's online booking system for cleaning service enables your clients to book cleaning tasks online and notifies them of any booking requests or cancellations through text message. You can access your customer database and individual appointment records, track staff performance, advertise online, and much more.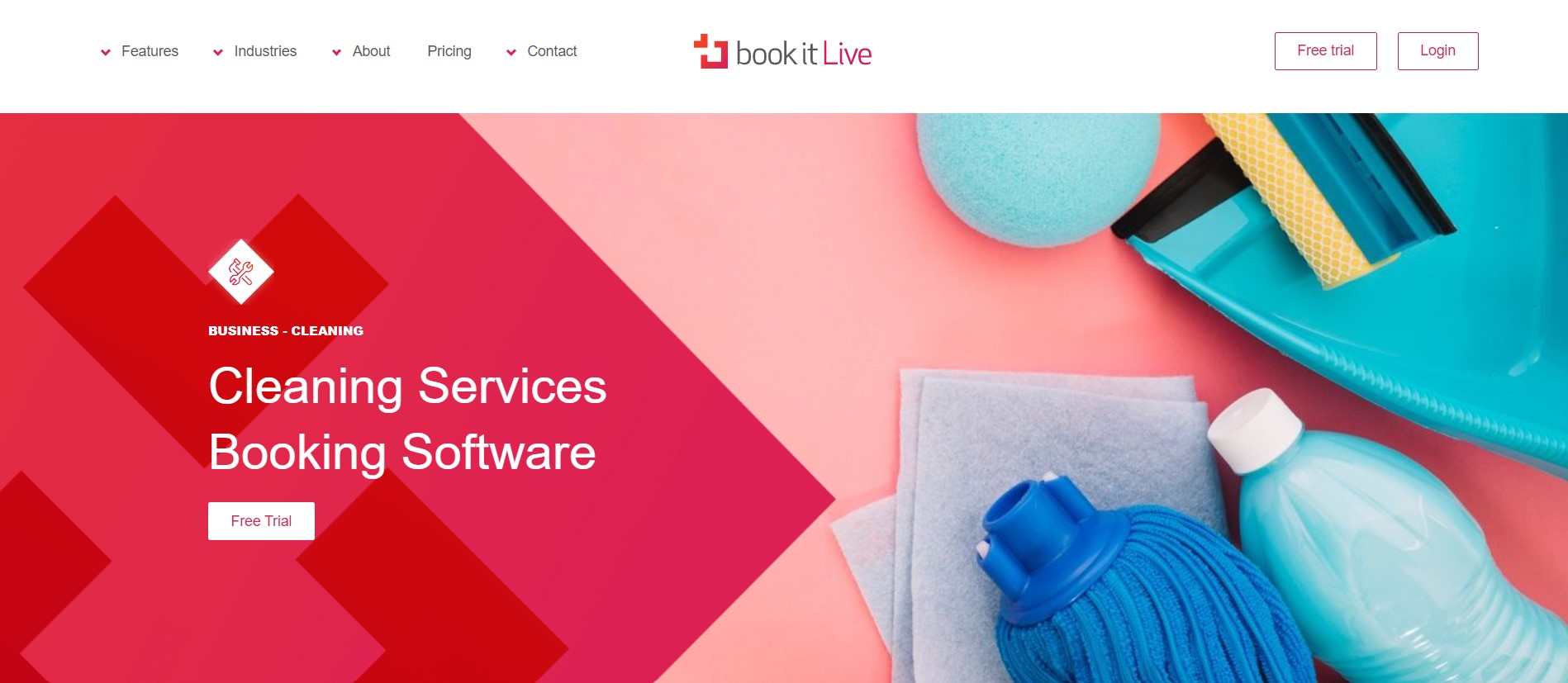 Some more features:
· Make it simple for the 80 percent of users who use mobile devices to make reservations.
· Bookings may still be made over the phone or in-person by utilizing the business dashboard of bookitLive.
· Allow you to send gentle reminders to your clients through email or SMS.
· Use appropriate pricing promotions, package offers, and discount coupon codes to reach out to your core consumer group.
Prices are starting from $40 and increase up to $90 for Premium usage.
5. Bookedin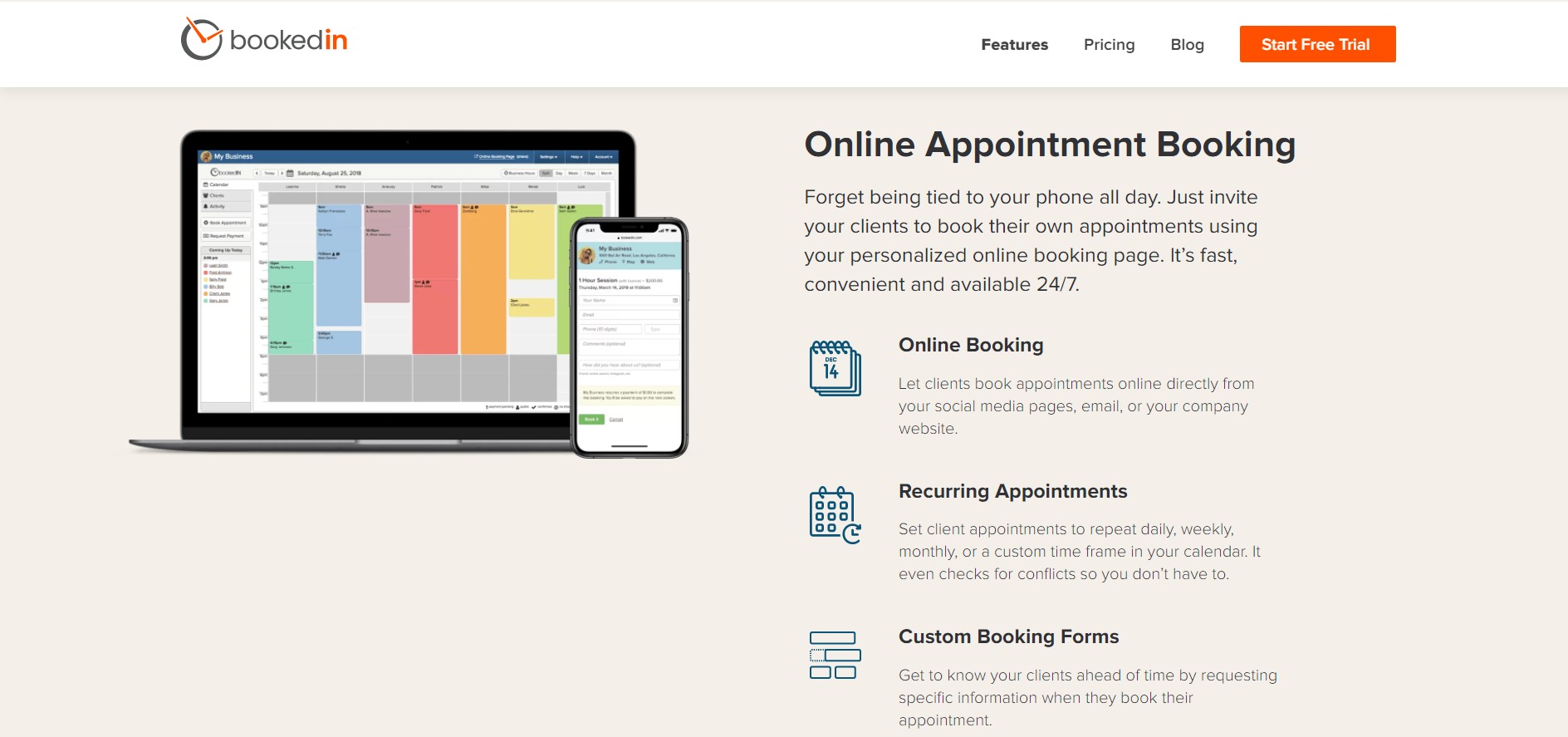 Consider applying a cleaning service booking system, such as Bookedin that can account for conflicts, verify availability, provide reminders, and collect money all at the same time. Bookedin lets clients pay for appointments online or with social media profiles. Cleaning service booking plugin WordPress enables you to manage calendars, schedule appointments, take notes, modify availability, and far more:
· Text message and custom email reminders for every appointment
· Mobile app for quickly see activity, making adjustments, writing notes and watching for booking notifications
· Calendar Sync through Google Calendar, Apple Calendar, Outlook.com and MS Exchange
· WIX, Weebly, Zoom, Skype, Instagram. 1&1, Squarespace integration
It comes with a 14-day free trial. Prices are starting from $20/month to $65/month with Pro Unlimited calendar.
6. Picktime
Picktime is an easy-to-use cleaning service booking software that works with you to help your cleaning company become more organized and productive. It allows you to quickly set up your open hours and lets your clients schedule services online. Picktime - cleaning service booking plugin WordPress enables clients to book appointments online and helps you reduce their daily workload. It will help your house cleaning business function more efficiently. It takes less than 2 minutes to prepare your company for a rush of appointments.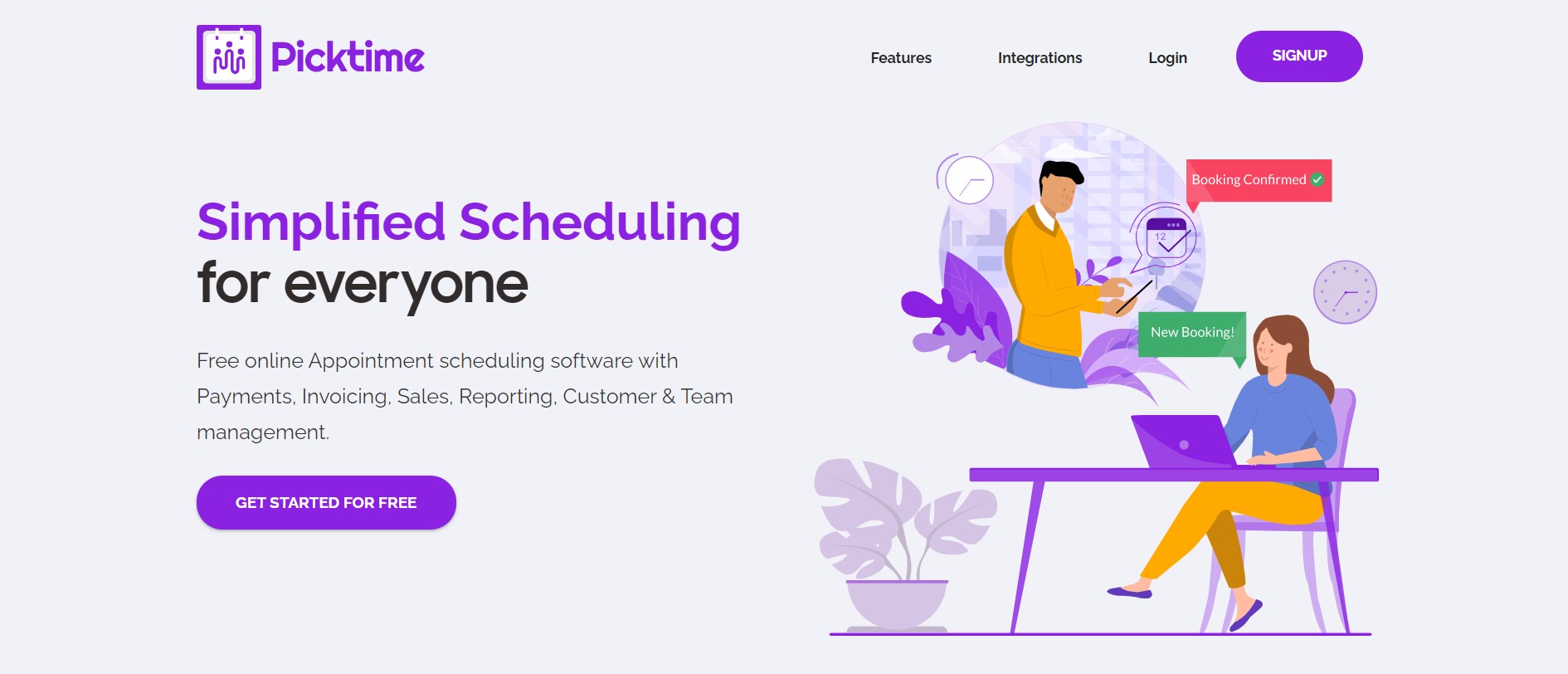 Key features:
· With multiple locations see what's going on at all of your business locations
· Invoice generation keeps track of all of your appointments, invoices, and refunds
· Pre-booking your clients' sessions allow you to provide them with special service
· Support cash and card payments with PayPal and Stripe integration
· Email marketing feature that integrated with Mailchimp and Constant Contact
It is completely free to use.
In Conclusion
If you are looking for a booking plugin for your WordPress site that is easy to use and looks great, we recommend using the Booking Calendar plugin. This plugin allows customers to book appointments quickly and easily online. You can also customize the look of the calendar to match your website's design.
Most cleaning service booking software includes calendar sync, diverse payment options, WooCommerce compatibility, reminders via SMS or Email, and user-friendly interface. So, with the help of the listed booking system for cleaning service, your user only needs to choose a date and time and relax after a very hard and long day. by using cleaning service booking plugin WordPress users will get advanced facilities to their service to the top. . Be sure to check out our other blog posts for more tips on how to make your WordPress site look great and run smoothly.
Sign up for our newsletter
Be the first to know about releases and industry news and insights.
Let's

get started

on something great
Booknetic is a simple yet powerful plugin for accepting online bookings & payments on your WordPress site.