Top 9 Doctor's Appointment Reminder Software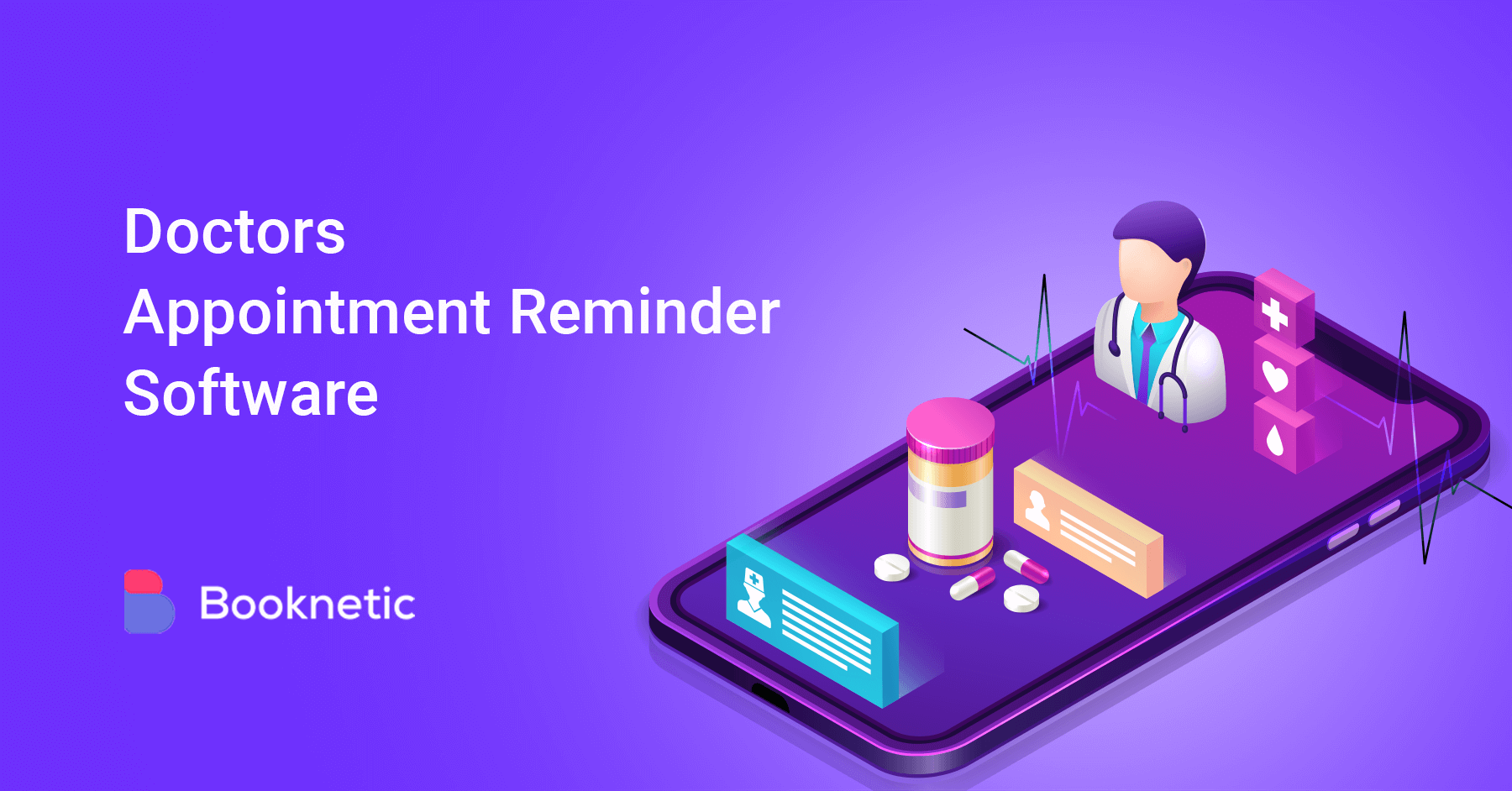 Are you looking for a way to reduce no-shows and increase patient satisfaction? Do you want to automate your appointment reminders and save time and money? If so, you might be interested in the top 9 doctors' appointment reminder software for 2023.
This blog post will review the best appointment reminder software to help you manage your appointments and communicate with your patients effectively. We will also provide a comparison chart to help you choose the right software for your needs.
Here are our picks for top 9 doctors' appointment reminder software for 2023: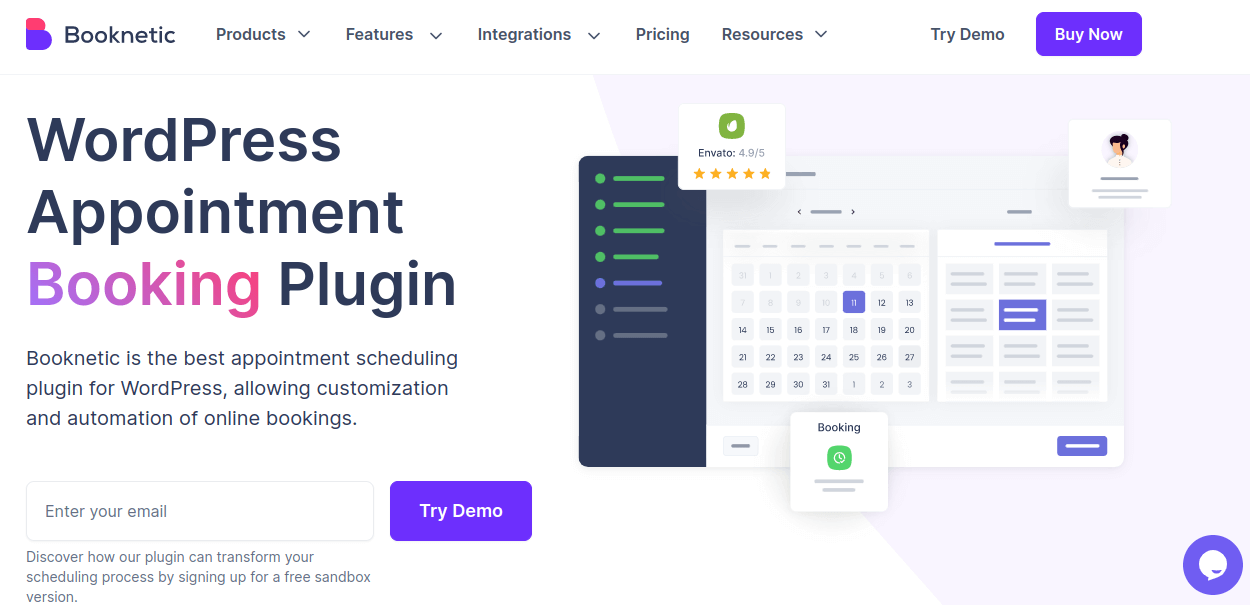 Booknetic is a top-class doctor appointment reminder software to change the way you conduct your business. It offers online and automatic online scheduling, recurring scheduling, and group scheduling options.
Booknetic is also remarkable in its customization and adaptiveness. It can easily adapt to any website and its design approach. On top of that, it works flawlessly as a reminder software. It allows you to send SMS and Email messages and also helps you send Telegram and WhatsApp messages to remind people of their appointments.
Key features:
Online scheduling, cancellation, and rescheduling
Recurring appointments
Group appointments and multiple service selection
Text, Email, Telegram, and WhatsApp reminders
2-way calendar sync
Online payment processing
Pros:
Straightforward set-up process
Easy to use
Adaptive and responsive
Lifetime license
Cons:
No mobile app
Can occasionally slow down your website
Booknetic only has one pricing policy: You pay $79 for a lifetime license. Try Booknetic now!
2. DocuSign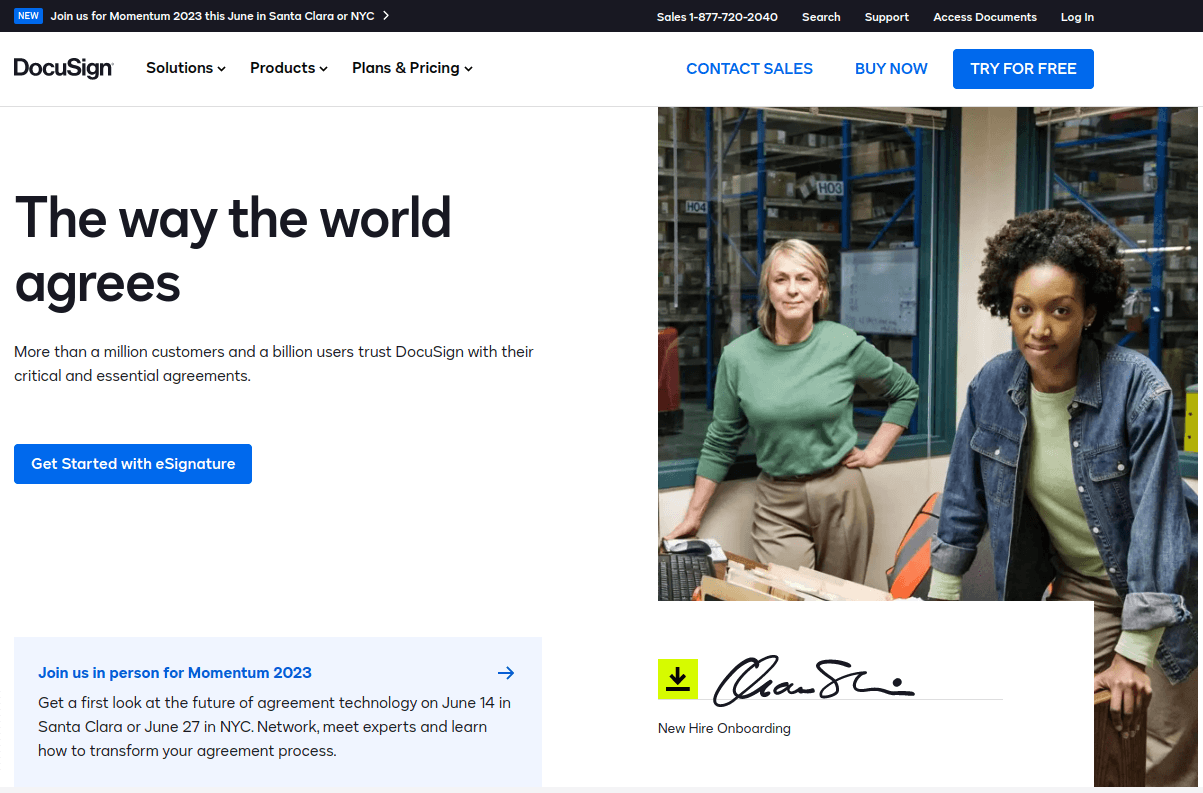 DocuSign is a leading e-signature platform that also offers appointment reminder software. DocuSign enables you to send automated reminders to your patients via email or SMS, and collect their signatures on consent forms, intake forms, and other documents. DocuSign also integrates with various EHR and CRM systems, such as Salesforce, Microsoft Dynamics, and Athenahealth.
Key features:
Email and SMS reminders
E-signature collection
Document management
EHR and CRM integrations
HIPAA compliant
Pros:
Trusted and secure platform
Flexible pricing plans
Multiple document formats supported
Free trial available
Cons:
Complex interface
No phone reminders
Pricing:
DocuSign offers 3 different plans and custom options for larger enterprises.
Personal: $15 per month
Standard: $45 per month per seat
Business Pro: $65 per month per seat
3. Appointment Reminder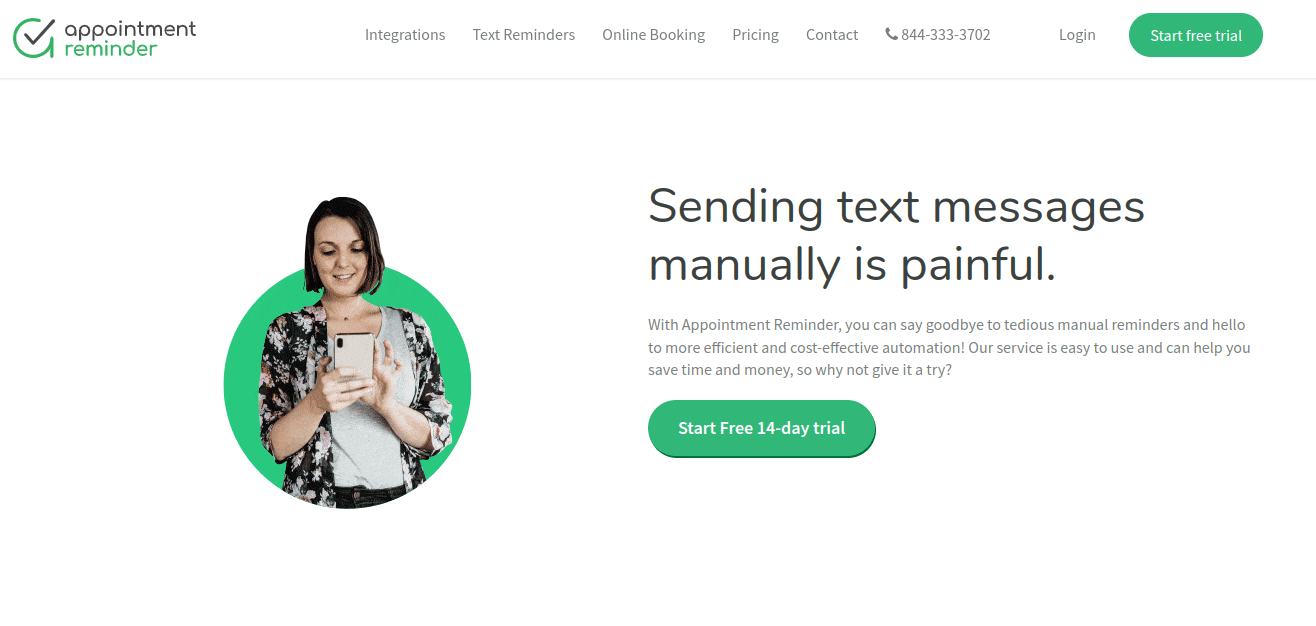 Appointment Reminder is a simple and effective appointment reminder software that lets you send text messages, emails, and voice calls to your patients. You can create your own messages, use the pre-written templates, and schedule them according to your preferences. Appointment Reminder also syncs with your Google Calendar or Outlook Calendar, and allows you to confirm or cancel appointments with a single click.
Key features:
Text, email, and voice reminders
Customizable messages and templates
Google Calendar and Outlook Calendar sync
Appointment confirmation and cancellation
HIPAA compliant
Pros:
User-friendly and intuitive
Reasonable pricing plans
Unlimited reminders and contacts
Free trial available
Cons:
No EHR or scheduling integrations
No mobile app
Pricing:
Appointment Reminder offers 4 different pricing options.
Solo: $19 per month for 100 reminders and 2 calendars
Standard: $29 per month for 400 reminders and 6 calendars
Pro: $49 per month for 800 reminders and 12 calendars
$149 per month for 3200 reminders and 60 calendars
4. Luma Health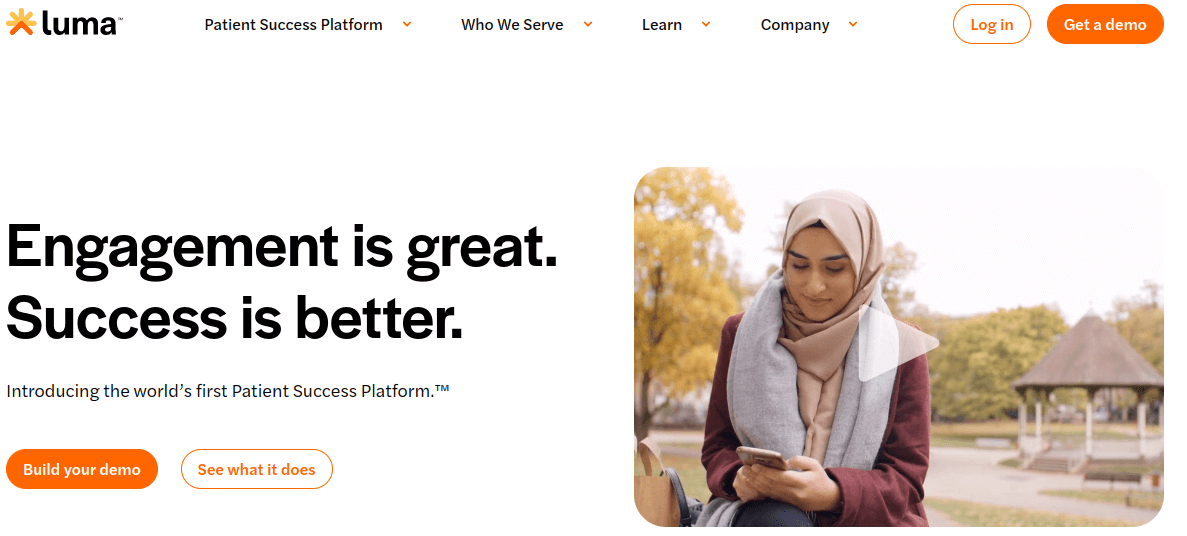 Luma Health is a comprehensive patient engagement platform that includes appointment reminder software. Luma Health helps you send personalized and timely reminders to your patients via text messages, emails, or phone calls.
You can also use Luma Health to collect patient feedback, send educational content, manage referrals, and fill cancellations. Luma Health integrates with over 70 EHR and practice management systems, such as Allscripts, NextGen, and Practice Fusion.
One great thing about Luma Health is that it allows you to build the platform according to your needs. This means the process is setting up is a little bit longer but the benefits are incredibly high.
Key features:
Text, email, and phone reminders
Personalized and interactive messages
Patient feedback collection
Educational content delivery
Referral management
Cancellation filling
EHR and practice management integrations
HIPAA compliant
Pros:
Comprehensive and feature-rich platform
High patient satisfaction rates
Customizable workflows and triggers
Free demo available
Cons:
Expensive pricing plans
Steep learning curve
Pricing:
You need to contact their sales team to get a quote. According to Capterra, the pricing starts from $99 per year.
5. ReminderCall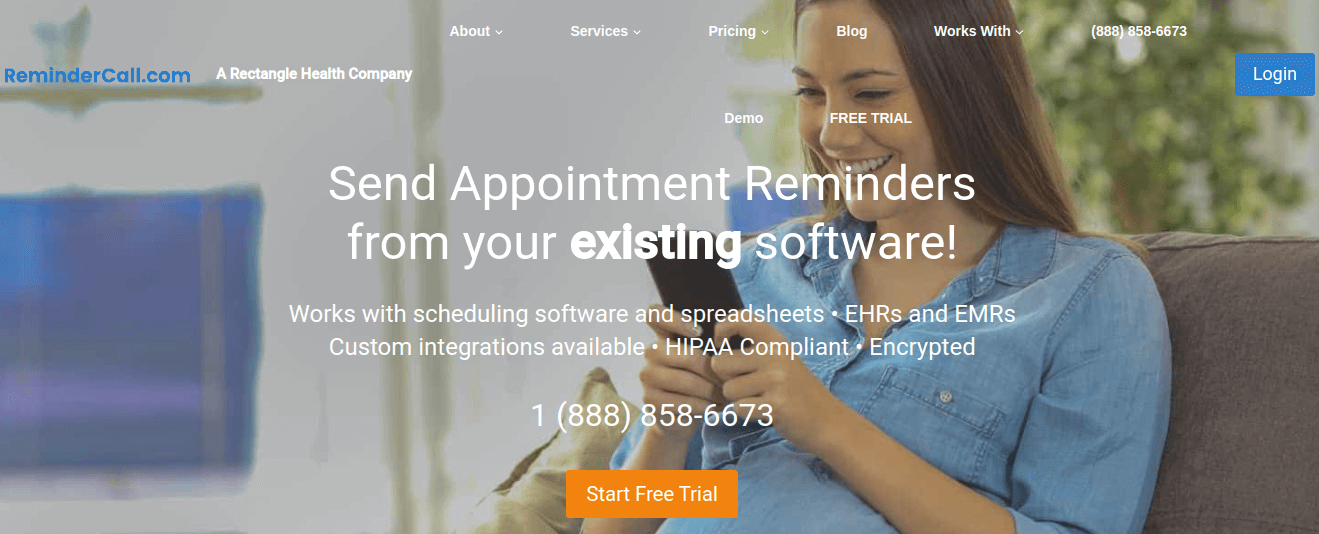 ReminderCall is a reliable and flexible appointment reminder software that enables you to send text messages, emails, or phone calls to your patients. You can customize your messages with variables such as name, date, time, location, etc., and schedule them according to your rules.
ReminderCall also supports multiple languages, confirmation options, group reminders, and recurring appointments. ReminderCall integrates with many EHR and scheduling systems, such as Medisoft, Practice Mate, and TheraNest.
Key features:
Text, email, or phone reminders
Customizable messages with variables
Multiple languages supported
Confirmation options
Group reminders
Recurring appointments
EHR and scheduling integrations
HIPAA compliant
Pros:
Reliable and flexible service
Pay-as-you-go pricing model
No contracts or setup fees
Free trial available
Cons:
Pricing:
The Standard plan starts at $14.5 per month and allows 130 Reminder messages or 30 seconds phone calls. Each additional credit costs 9 cents.
6. SimplePractice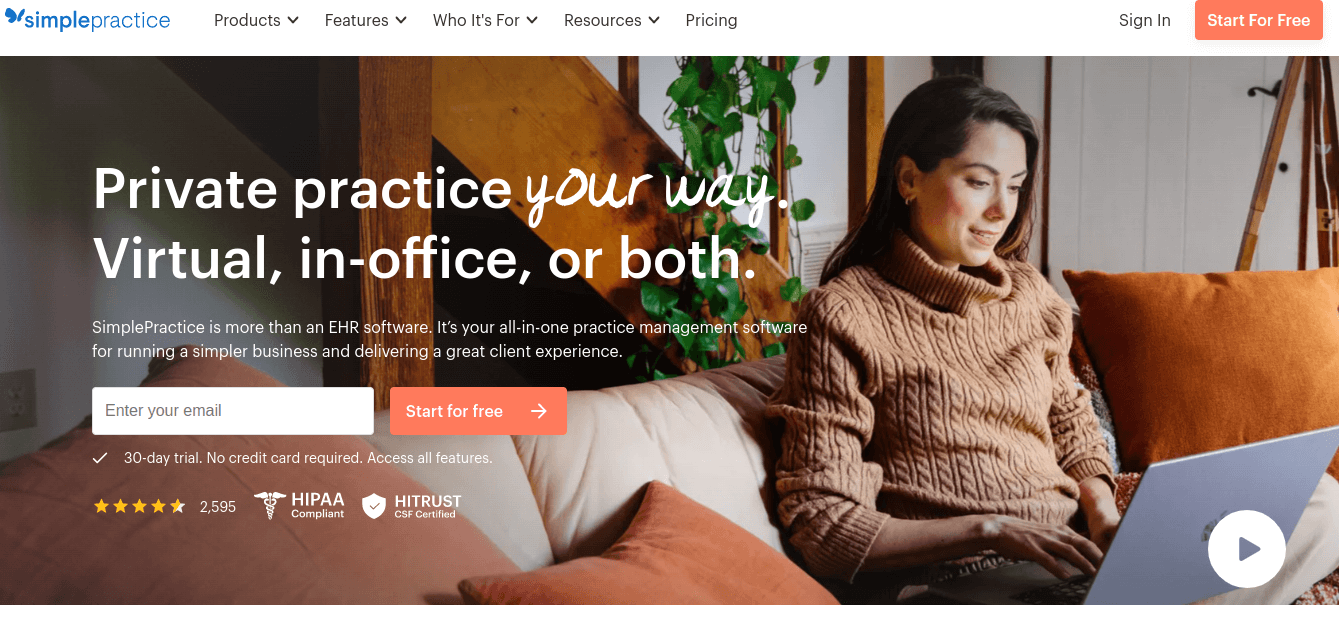 SimplePractice is a cloud-based practice management software for health and wellness professionals. It allows you to schedule appointments, send reminders, process payments, create notes and forms, and communicate with clients securely.
Key features:
Online booking and client portal
Customizable templates and paperless intake
Telehealth video sessions
Electronic claims and billing
Credit card processing and invoicing
HIPAA compliant and secure
Mobile app for iOS and Android
Pros:
Simple and intuitive interface
Flexible and customizable workflows
Integrates with various third-party apps
Offers a free trial and a solo plan
Cons:
Limited reporting and analytics
No group or family scheduling
No batch invoicing or payments
Pricing:
SimplePractice offers three pricing plans:
Starter: $29/month per clinician, includes core features, and allows for unlimited clients
Essential: $69/month per clinician, includes all essential features plus telehealth, online booking, custom notes and forms, secure messaging, and unlimited appointment reminders
Plus: $99/month per clinician, includes all professional features plus calendar synchronization, permissions, supervision notes, payroll reports, and dedicated account manager
7. Daysmart Appointments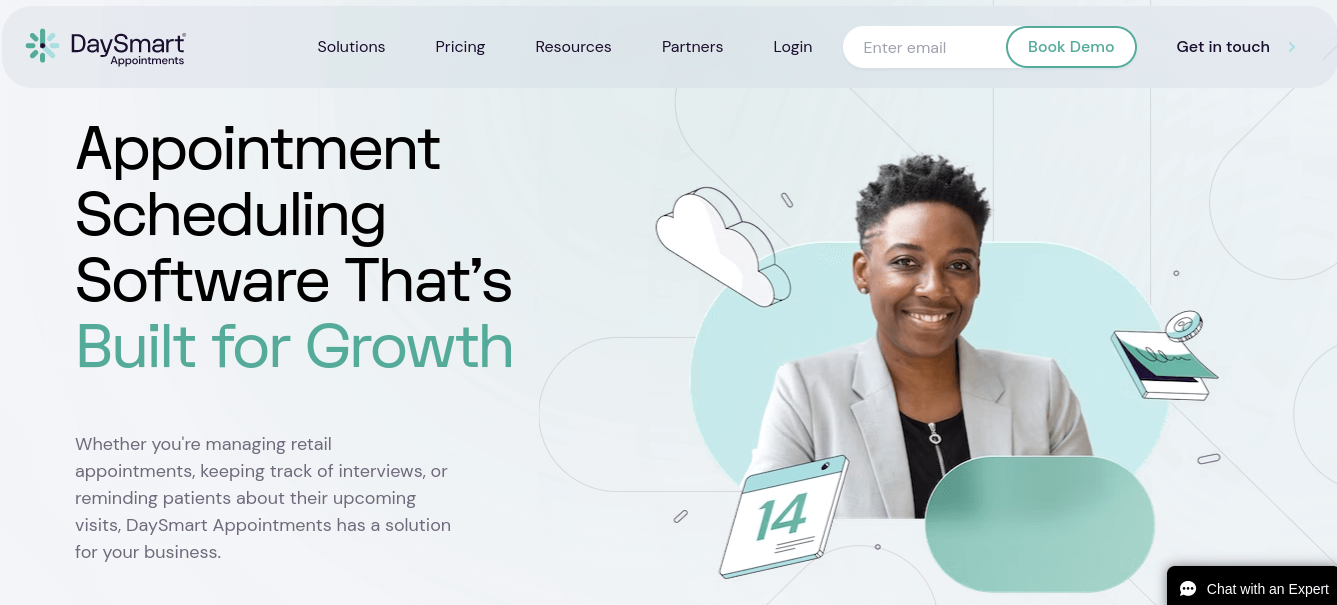 Daysmart Appointments (previously AppointmentPlug) is an online appointment scheduling software that caters to various industries, including healthcare, education, retail, automotive, and government. It helps you manage your appointments, staff schedules, resources, locations, and clients.
Key features:
Customizable booking page and widgets
Automated email and text reminders
Recurring appointments and waitlists
Multiple locations and time zones
Payment processing and invoicing
Reporting and analytics
API access and integrations
Pros:
Scalable and flexible platform
Supports complex scheduling scenarios
Offers a free demo and a dedicated account manager
Cons:
Outdated and cluttered interface
Expensive and confusing pricing plans
Limited customer support options
Pricing:
Daysmart Appointments offers four pricing plans:
Bronze: $49/month, includes core features, 3 staff users, 100 appointments per month, email reminders
Silver: $69/month, includes all bronze features, 6 staff users, 250 appointments per month
Gold: $99/month, includes all silver features, 10 staff users, 500 appointments per month
Platinum: $249, includes all gold features plus unlimited staff users, appointments, locations/rooms/resources, email and text reminders, payment processing, reporting, API access, and integrations
8. MyClientsPlus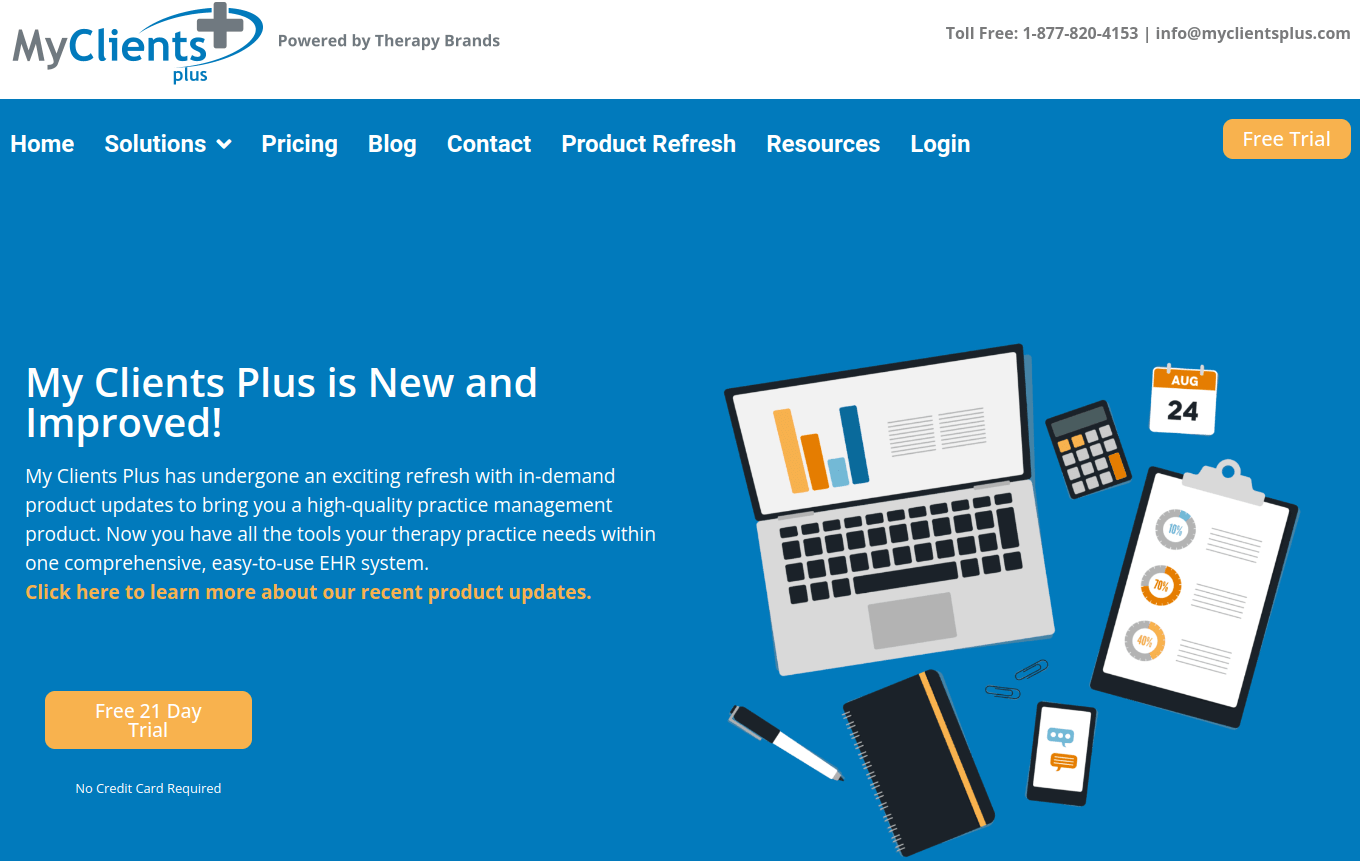 MyClientsPlus is an electronic health record (EHR) software for mental health practices. It helps you manage your client records, documentation, billing, scheduling, and telehealth. Since it stores client records and some sort of information regarding them, you can use it to send appointment reminders to reduce no-shows (this feature is comes by default).
Therapy note templates and Wiley Practice Planners
Electronic billing and insurance claims
Credit card processing and invoicing
Online scheduling and client portal
Telehealth video sessions
HIPAA compliant and secure
Pros:
Affordable and transparent pricing plans
Easy to use and navigate
Offers a free trial and discounts for non-profit and educational organizations
Cons:
Limited customization options
No mobile app or integrations
No reporting or analytics
Pricing:
MyClientsPlus offers two pricing plans:
Standard: $29/month per provider, includes core features, unlimited clients, notes, and insurance claims.
9. TheraNest

TheraNest is a cloud-based software that allows you to manage your practice from anywhere, anytime. You can access TheraNest from any device with an internet connection, such as your computer, tablet, or smartphone.
TheraNest helps you with scheduling, billing, documentation, reporting, and more. You can also use TheraNest to offer online therapy with Telehealth, process credit card payments, and communicate with your clients through a secure Client Portal.
Features:
HIPAA compliant and secure data storage
Unlimited file uploads
Electronic claims submission and tracking
Client intake forms
Client Portal for online booking and messaging
Telehealth for online therapy sessions
Pros:
Non-profit and educational discounts
User-friendly interface and navigation
Customizable settings and options
Responsive and helpful customer service
Cons:
Limited integrations with other software or platforms
Occasional glitches or bugs in the system
Learning curve for some features or functions
Pricing:
TheraNest offers four pricing plans based on the number of active clients you have per month.
Solo: $39 per month for up to 30 active clients (ideal for solo or two provider offices)
Basic: $60 per month for up to 50 active clients (ideal for two to five clinicians)
Pro: $91 per month for up to 80 active clients (ideal for five or more providers)
Conclusion
In conclusion, let me be unequivocally clear: appointment reminder software is a game-changing tool that can revolutionize how you operate your medical practice. It's a powerful weapon that can help you streamline your workflow, save your precious time and money, and boost patient satisfaction to unprecedented heights.
We have done the heavy lifting for you by reviewing the top 9 appointment reminder software programs for 2023, each with its distinct features and benefits. Whether you're searching for a straightforward and cost-effective solution or a comprehensive patient engagement platform, the options are endless.
With the assistance of appointment reminder software, you can minimize no-shows, maximize your profits, and provide superior patient care. So, what are you waiting for? Don't fall behind the curve. Join the ranks of forward-thinking healthcare professionals utilizing this revolutionary technology to take their practices to new heights.
Sign up for our newsletter
Be the first to know about releases and industry news and insights.
Let's

get started

on something great
Booknetic is a simple yet powerful plugin for accepting online bookings & payments on your WordPress site.