The Best Online Clinic Appointment Booking System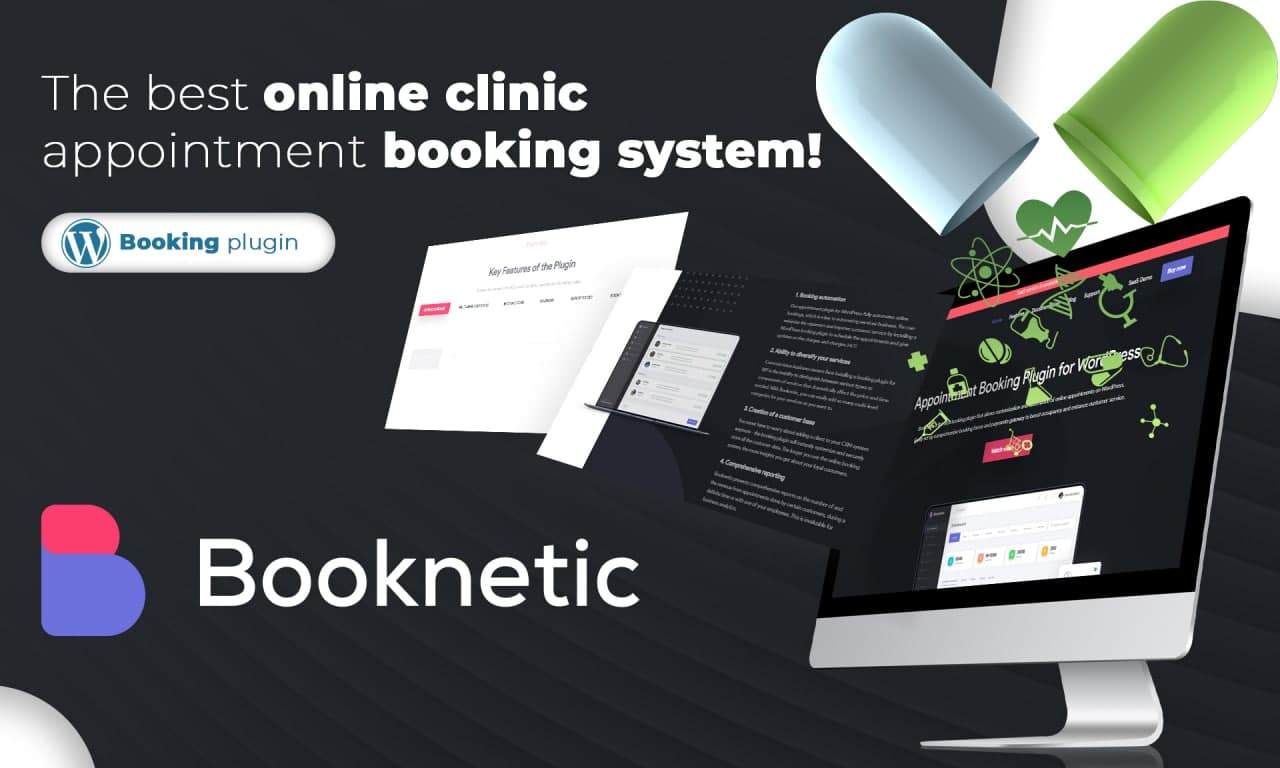 Doctors shouldn't be too far from those who require healthcare. And more and more people feel the desire to seek medical care, and physicians need to keep their facilities open and affordable to their customers. One way they can do this is by providing an online clinic appointment booking system for customers. In this day and age where anything and everything can be found on the internet, you need to take advantage of the possibilities that the online appointment system for doctors offers.
In today's modern world, consumers want stuff done quickly and on-demand, which is why urgency is becoming the trend.
These days, the bulk of us expect our digital interactions to happen instantaneously. Not only are we living in a digital age, but we are still living in a fast-paced climate. Many of you are currently balancing several schedules from home and at work. It would be best if you didn't have to think too hard about handling numerous plans and appointments. One of the easiest ways to remove tension is to arrange meetings online for free with only a few quick steps.
According to a survey of 100 major healthcare systems, 40% of patients can make an appointment online. Also, 77% of patients said that it is vital for them to schedule, change, or cancel appointments online with their healthcare provider. When you give your patients the ease of making an appointment with you using their smartphones, you provide more vital customer service and have a clear strategic opportunity to carry out an online scheduling scheme.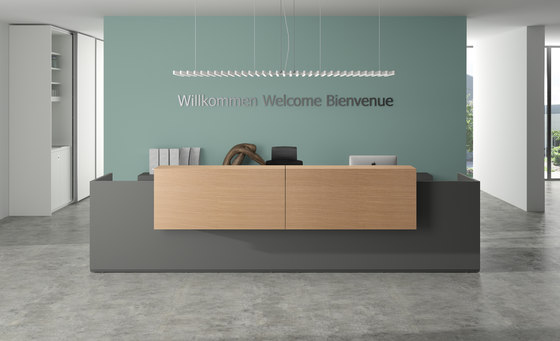 Here are 4 advantages that both patients and healthcare providers get from the online clinic appointment booking system:
Confidence, openness, and resilience
One of the more common means of arranging an appointment is booking an appointment over the internet. For individuals who are time-restricted, though, it's a huge drawback when they have to dial during working hours. On the other hand, for persons with less spare time, online appointment scheduling is perfect because it helps a patient to arrange medical appointments online at his or her own convenience. This means after-hours, on evenings, or wherever the best suits them, they will do it. An online scheduling system for appointments tells patients what time slots are open. It is time-efficient, offers clarity, and allows patients to feel more aware and in control. This allows prospective guests the right to schedule an appointment whenever they want, as the online clinic appointment booking system runs 24/7.
When they schedule their appointment online, patients seem to be more honest about seeing their doctor. Especially if they feel ashamed to explain it on the phone, they give more detailed explanations of their symptoms. Patients may provide a more detailed description of what they expect and how they feel through an online appointment scheduling system.
Booking services for online appointments help minimize no-show rates. They can help patients conveniently check, cancel, and reschedule their appointments via these online scheduling services. Without offering a warning, fewer patients cancel their appointments, which is also very good for the private practice's bottom line.
Online scheduling services reduce your employees' workloads and make your employees more productive because they will not wait for guest calls. What's more there? Patients can make online arrangements for bookings around the clock, seven days a week.
Your patients don't have to wait hours
If your patients still need to come to your office to make an appointment to see you, so you need to start thinking as soon as possible about using the online appointment system. No patient wants to waste hours waiting to schedule an appointment while there are online doctors out there who give equal treatment through a booking system that makes making appointments easy and stress-free. Patients who are ill deserve to be seen as soon as they walk into the office. Instead of making the patients wait hours to schedule an appointment for their shift, have a scheduling mechanism to spare them from discomfort.
Allows consumers at any place and time to schedule
Patients will book an appointment from anywhere and at any time via their mobile devices. A lot of people can also use the telephone appointment booking system, although there are several challenges to these approaches. Above everything, the patient can not call to schedule an appointment anytime they want. It must be that the telephone lines are available within hours. However, through the online scheduling system, you can schedule an appointment at any time and from any location.
This method is the new trend
Most people are online and tech-savvy these days, but they tend to do it all on their smartphones and laptops. For all, it just makes life better. Having the service available online to individuals indicates that you embrace the pattern that enables your customers to access you through their smartphones and gadgets.
You should note that most service providers whose clients need to schedule an appointment before they can visit to make the procedure simple and convenient for their patients using the Online Appointment System. When some have gone beyond that, why would you continue to adhere to conventional making appointments?
It gives you an advantage in your business
The ease of making online appointments increases the customer experience, and that's what your patients want. A service provider with the best interest at heart would continue to stick to all prospective and current clients.
Your customers would probably spread the word, knowing how convenient it is to book an appointment with you and who knows that you are good at what you do. Their good recommendation can go a long way in expanding the customer base. Give better service and watch others market your company for you if you wish to meet more individuals.
If you think that the online booking system can be complex for your customer to use, don't worry! Many online clinic booking systems are quick and easy to use, and clients will not need installation. Without needing to learn how to do so, patients can view and schedule appointments directly. On an online infrastructure that faces no problems at all, the patients will book an appointment.
Whether you have all the medical records on a single device or list, whether you are in the office or wherever the computer is, you would not be able to view it from elsewhere. When you need a patient's details immediately but are not close to the machine, this may be a setback.
You can view and handle medical records from anywhere through the online clinic appointment booking system. Since all the information on your appointment system is cloud-backed, to access the information you want, you only need a laptop linked to the internet.
WordPress is a fantastic forum to run a website that supports your company and publishes great reader content. WordPress is particularly advantageous for online doctors because it has scheduling plugins that enable your patients to schedule appointments with ease.
To turn potential patients into existing customers, adding booking tools to the WordPress platform works. Not only do patients want excellent clinical care, but they also want practical support, they want you to respect their time and make your goal their happiness.
How do you understand that a WordPress online clinic appointment booking plugin is required for your website?
It's necessary to know whether you still need a WordPress booking plugin or not after building your website. The reality is, that not all firms need a scheduling system for appointments, so if your practice needs your customer to schedule an appointment first before meeting you, then you need one. A booking system will save you time and expense and improve productivity, whether you are a surgeon, a dentist, or a psychiatrist.
Booknetic is the best online clinic appointment booking system. If you are a doctor and want the benefits that we listed above you should install our plugin. Booknetic has many various features. The features to look for when picking an online clinic appointment booking system for doctor appointments include: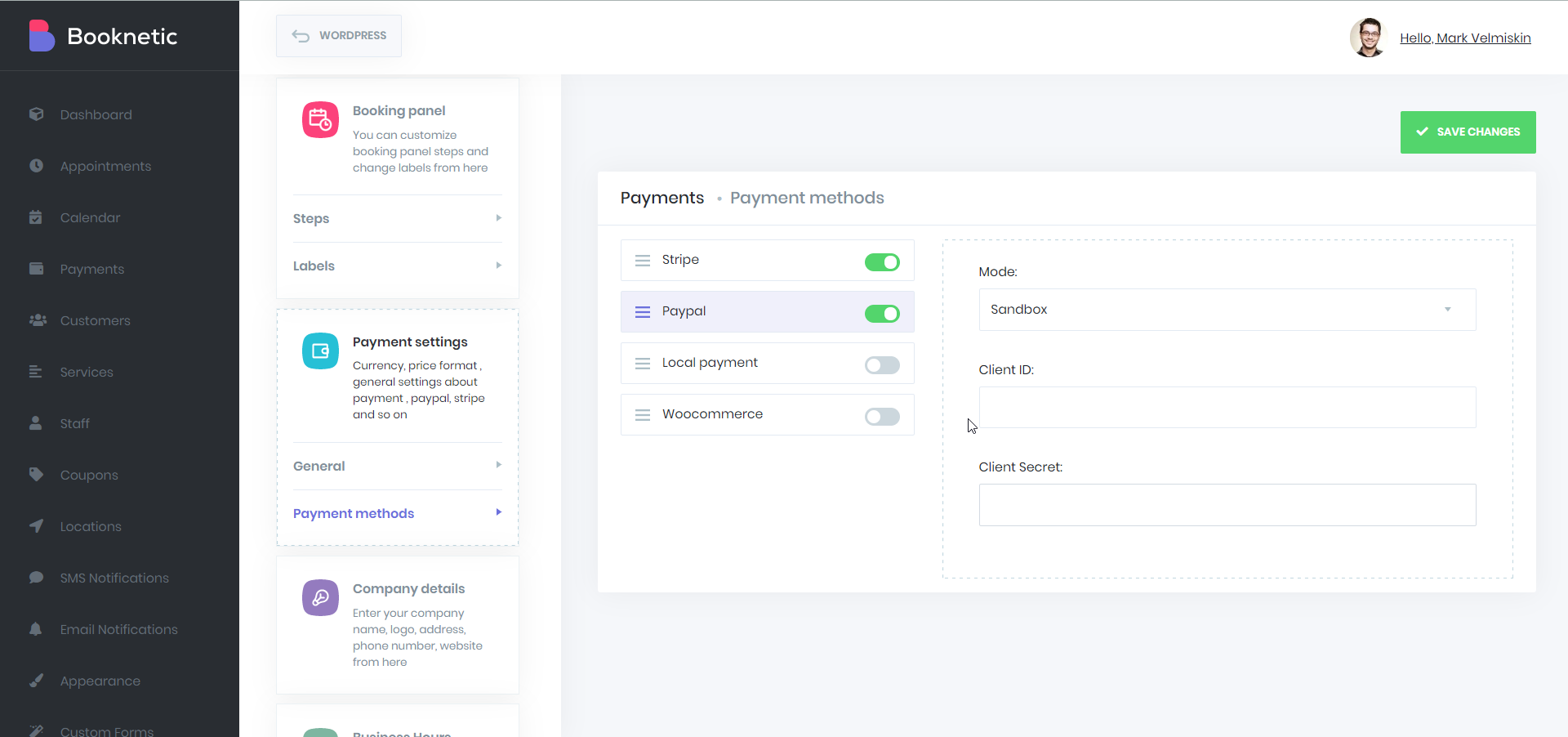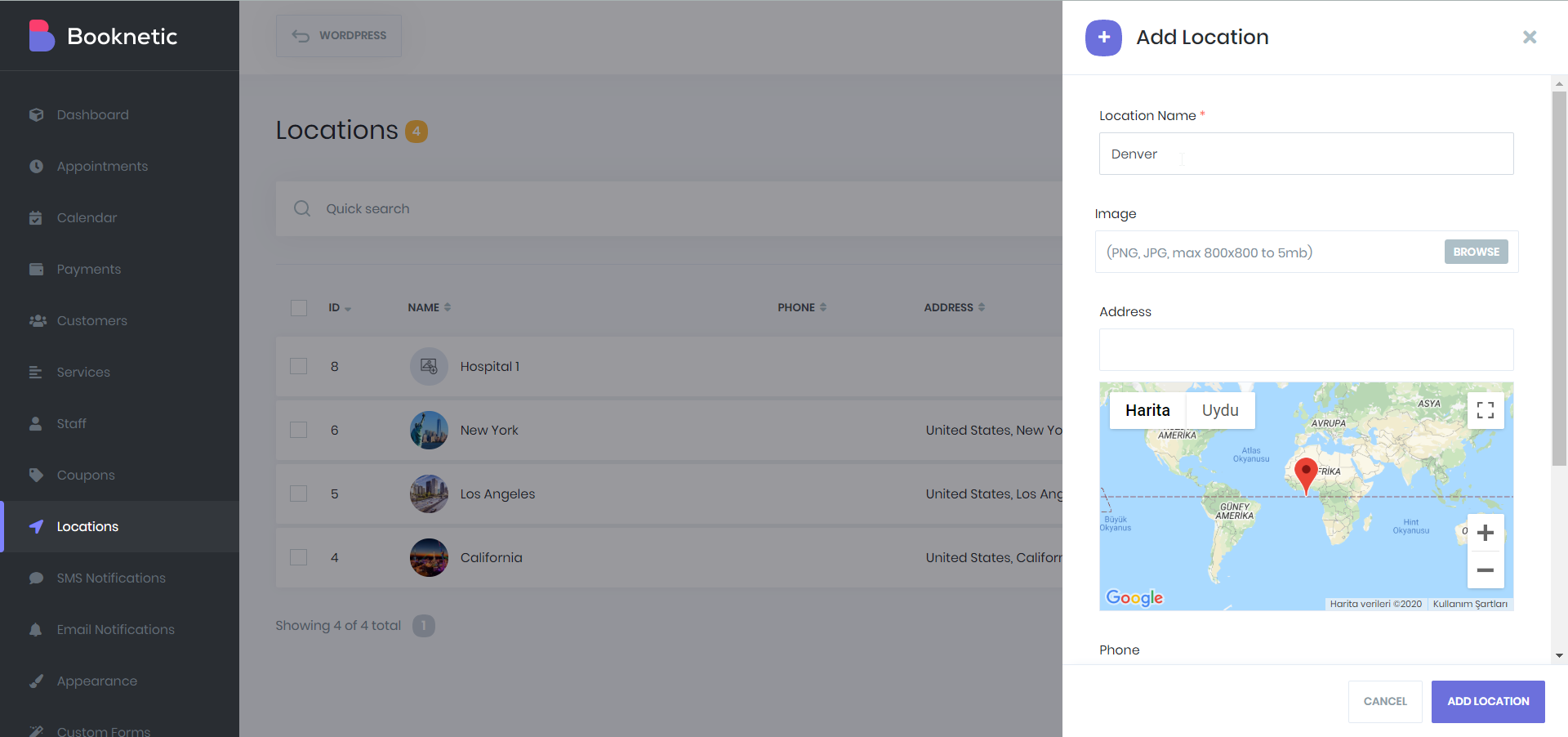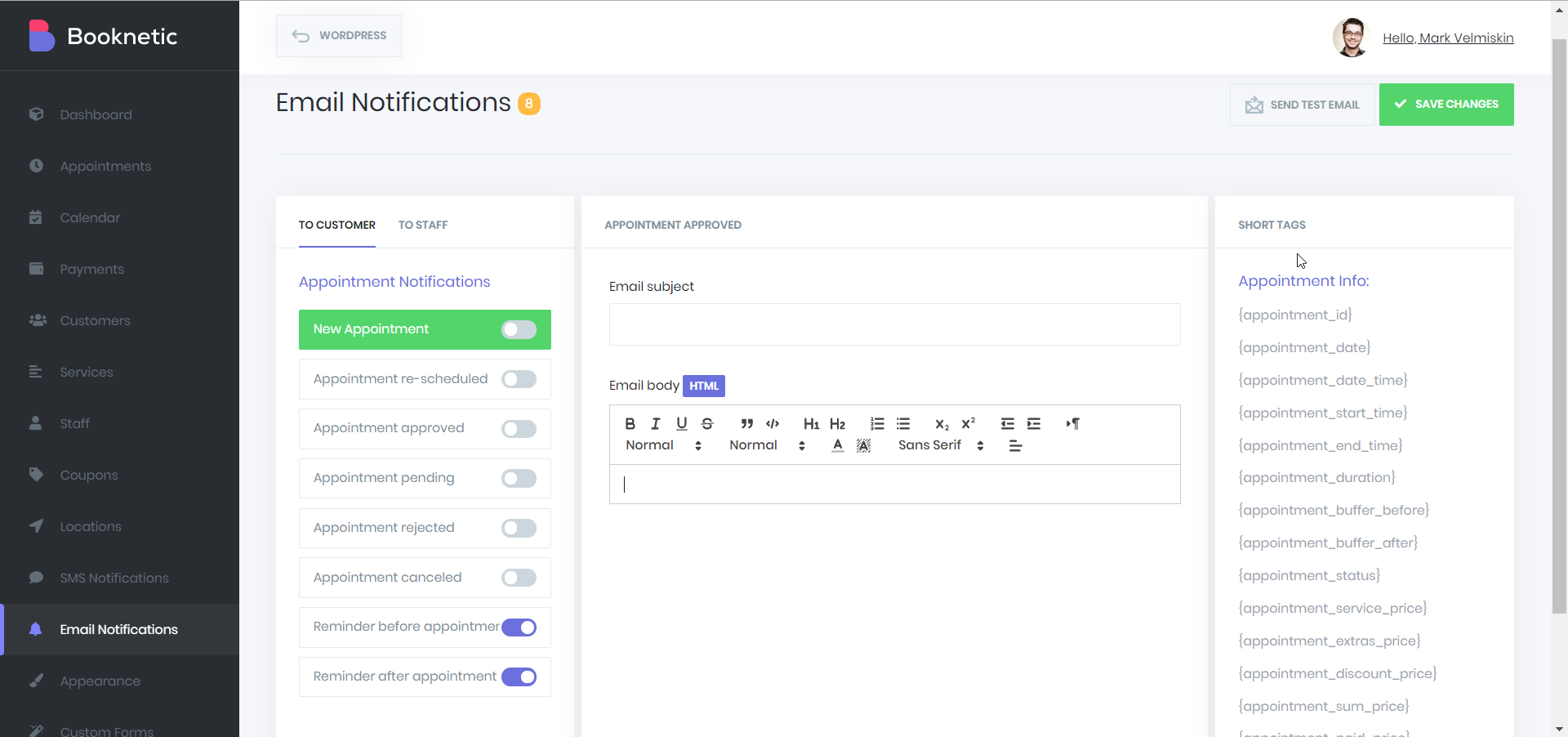 Conclusion
Booknetic has all of these features. Try our demo version before making a decision on the right appointment booking system.
Sign up for our newsletter
Be the first to know about releases and industry news and insights.
Let's

get started

on something great
Booknetic is a simple yet powerful plugin for accepting online bookings & payments on your WordPress site.