7 Best Online Clinic Appointment Booking System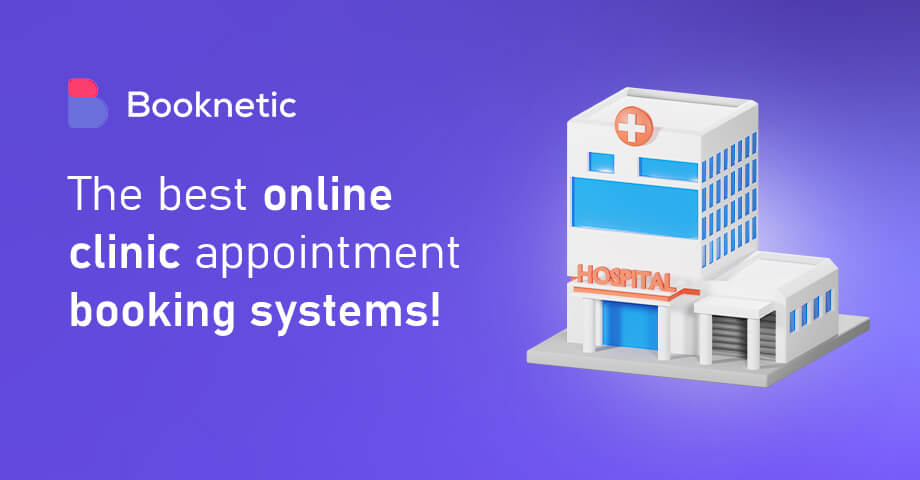 Ah, the modern world! There's never been a more pivotal time for doctors to be accessible to their patients. You ever noticed how almost everything is moving online? From grocery shopping to even attending classes. It's all digital. The medical world isn't exempt from this shift. Modern consumers now crave instant digital interactions, especially when it comes to health.
Imagine needing to see a doctor and having to hold the phone for hours! Nightmare, right? That's why the trend towards online services, especially "Online Clinic Appointment Booking System", has skyrocketed.
The Digital Shift: Why Online Appointment Systems Are Essential
Ever noticed how everything we do today is leaning towards the digital realm? Be it shopping, ordering food, or even dating; everything's online. Unsurprisingly, the same goes for healthcare. The fusion of patients' rising digital expectations with the widespread prevalence of online services is reshaping the medical world. But why should clinics be part of this change?
Firstly, this isn't just about keeping up with the Joneses. Streamlining clinic operations with online appointment systems directly translates to enhanced efficiency. This boost in productivity isn't just good for the clinic's bottom line; it significantly improves patient satisfaction.
Think about it: quicker appointments, fewer human errors, and no back-and-forths over call! The benefits of hopping onto this digital trend are twofold. For clinics, it ensures a steady flow of word-of-mouth marketing (happy patients love to share!), and operationally, everything becomes smoother.
Statistics Highlighting the Importance of Online Appointments
Here's something to blow your mind: a whopping percentage of patients now prefer making their clinic appointments online. And why wouldn't they? It's faster, efficient, and let's admit, super cool. The hunger for online scheduling capabilities is evident. Here are some quick facts for you:
A recent survey showed that over 60% of patients prefer online appointment booking systems over traditional methods.
About 80% said they'd switch providers purely for the convenience of online reservations.
Over 70% of patients expect healthcare online booking options to be available to them.
These stats aren't just numbers. They're a clear call for healthcare providers to jump on the digital trend bandwagon. Or risk being left in the dust.
Benefits of Online Clinic Appointment Booking System
Now, let's dive into the good stuff. What makes an Online Clinic Appointment Booking System the next big thing in the healthcare scene?
A Digital Leap
Forget about the old-fashioned way of booking appointments. Embrace the digital trend! With online reservation, clinics are now more accessible, reaching even those who might've shied away before.
Boosted Customer Experience
Happy patients equal a thriving practice. With a seamless online service, you're not just offering an appointment. You're gifting a stellar experience. And guess what? They'll talk. Word-of-mouth marketing, anyone?
The Magic of Ease
Patients love simplicity. A user-friendly system where they can view a doctor's online schedule, pick a slot, and boom – appointment set!
Always On, Everywhere
Online means everywhere. With cloud-backed data, patients can book from their couch, during a commute, or even from a sandy beach!
With these undeniable benefits, it's clear that having a reliable system in place isn't just a luxury. It's a must for any modern healthcare provider.
The best part? It's not just about patient accessibility. It also means better patient management for doctors. Powerful appointment plugins also integrate conversion tracking into their systems to reduce no-shows even further.
WordPress as a Preferred Platform for Doctors
Alright, fellow digital enthusiasts! When we talk about going online, especially in the realm of websites, WordPress often springs to mind. And it's no surprise. WordPress isn't just a platform; it's the backbone of countless websites worldwide.
Why WordPress Rocks for Online Clinics?
With its user-friendly interface, it's a breeze for clinics to set up a digital presence. No need to be a tech whiz! Plus, it's customizable. Want your website to exude professionalism? Or maybe a touch of warmth and care? WordPress has got you covered.
Adding the Magic Tool – Booking System
Now, while WordPress is amazing for content, what about the main event? That's right, the "Online Clinic Appointment Booking System". This is where plugins play a massive role. By integrating a booking tool, doctors can offer a seamless digital interaction, ensuring a smooth patient communication process. The cherry on top? The vast WordPress community always has your back!
Need for a Online Clinic Appointment Booking Systems
Hold up! Before diving into the sea of booking systems, it's crucial to take a step back. Assess. Do you really need a booking system?
Does Your Practice Lag in Efficiency?
If patients often complain about long wait times or miscommunication, it's a sign. A sign screaming for a more efficient, online reservation system.
Productivity on the Down-Low?
Are you or your staff spending more time on the phone than with patients? Digital scheduling can turn that around. More time doing what you do best – healing and caring.
Still on the fence? Think about this: in today's digital age, clinics without online service risk being obsolete. Don't get left behind!
Implementation Considerations for a Smooth Transition
Change can be daunting, especially when integrating new systems into existing operations. Here are some crucial pointers to consider:
Choosing the Right Tools: Beyond just picking a plugin, consider its long-term viability, updates, and support.
Training Staff: For a seamless transition, ensure your team is comfortable using the new system.
Regular Maintenance: Technology evolves. Regular updates will ensure your system remains in top shape.
Data Compliance: With increasing concerns about patient data, ensure your chosen system complies with all necessary regulations.
In the world of healthcare online booking, taking these steps will ensure a smooth and hassle-free transition to the digital trend.
7 Best Online Clinic Appointment Booking System
Here are the appointment booking systems we'll cover:
1. Booknetic
2. Simplybook.me
3. Acuity Scheduling
4. Vagaro
5. Noterro
6. Sign In Scheduling
7. Deputy
Enter Booknetic – a game-changer in the world of online appointment booking. If you're scouring for the best WordPress plugins for online doctor appointments, look no further.
At its core, Booknetic is a powerhouse. An "Online Clinic Appointment Booking System" that takes patient management to the next level.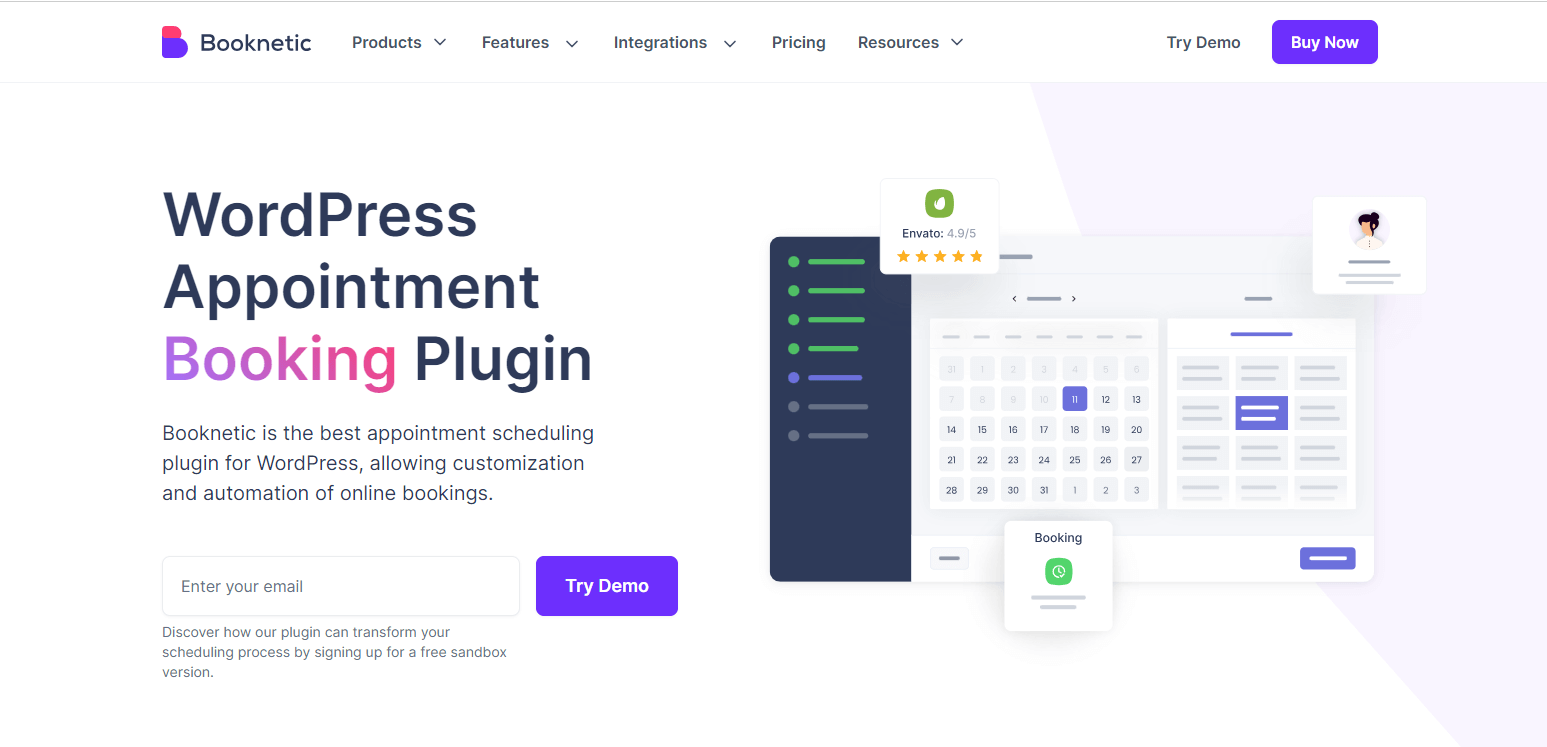 Features, Features, and More Features! When choosing an online appointment booking system for healthcare providers, here's what to consider:
Is it easy to use? (For both you and your patients!)
How's the data management? Remember, patient communication is key.
Does it integrate well with other tools you use?
Can it adapt and grow with your clinic's needs?
Booknetic checks all these boxes. And guess what? It does so much more. From sending appointment reminders to patients to integrating payments, it's a dream come true for clinics ready to embrace the digital trend.
Features:
Stripe, PayPay, Square, Mollie, and Razorpay payment methods
Automated email alerts
Analyzing staff and customer journeys with diagrams and graphs
Zoom and WooCommerce integration
Telegram, WhatsApp, Email, and SMS notifications
Allows to track activities via conversion tracking
WooCommerce integration
Pricing: $79 for a lifetime license
2. Simplybookme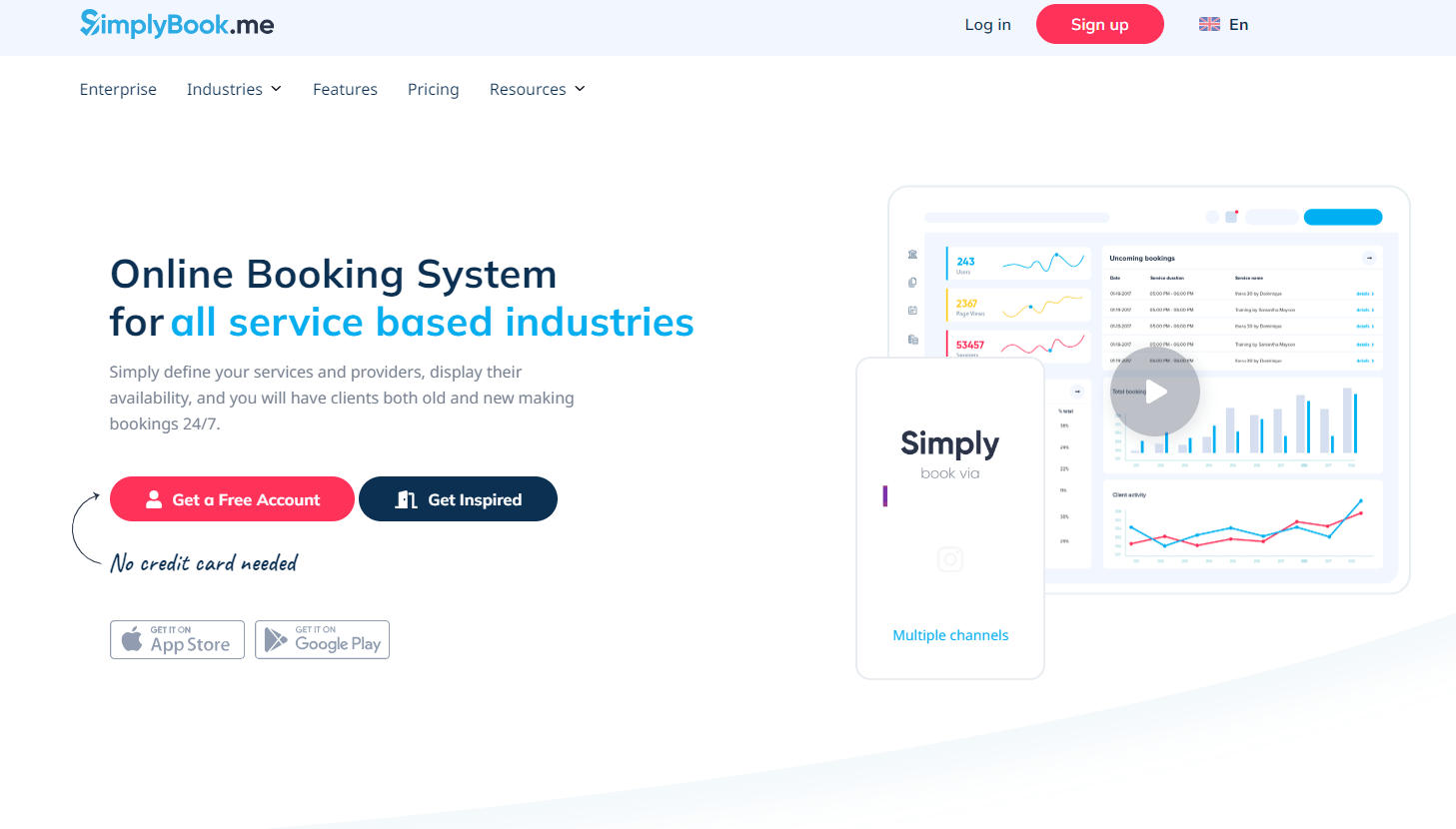 Simplybookme offers a comprehensive online appointment booking solution tailored for clinics and healthcare providers. Designed for ease of use, this system ensures that patients can quickly view available slots and book appointments in real time. With a focus on improving patient satisfaction and clinic efficiency, Simplybookme takes modern healthcare services to the next digital level.
Features:
User-Friendly Interface
Real-Time Availability
Cloud-Backed Data
Integration with WordPress
Conversion Tracking
Pricing:
Basic - $9.9/month
Standard - $29.9/month
Premium - 59.9/month
Premium Plus - 99.9/month
3. Acuity Scheduling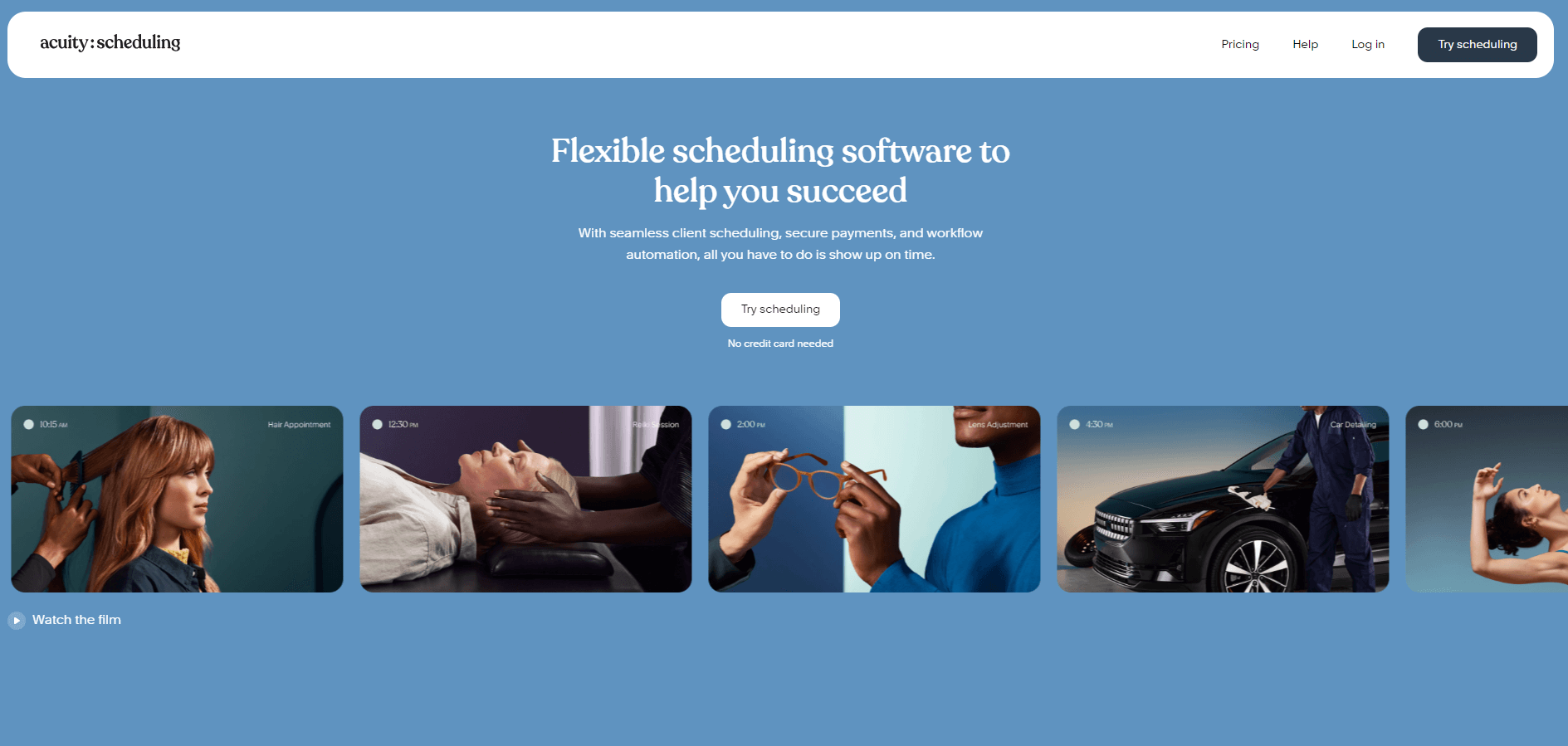 Acuity Scheduling is a dynamic online appointment booking solution that emphasizes flexibility and customization. Catering to clinics and healthcare providers, it streamlines the process of scheduling and managing patient appointments, ensuring that both doctors and patients have a smooth experience.
Features:
Customizable Scheduling
Automated Reminders
Multi-device Support
Efficient Calendar Sync
HIPAA Compliance
Open API
Pricing:
Emerging - $20/per month
Growing - $34/per month
Powerhouse - $61/per month
4. Vagaro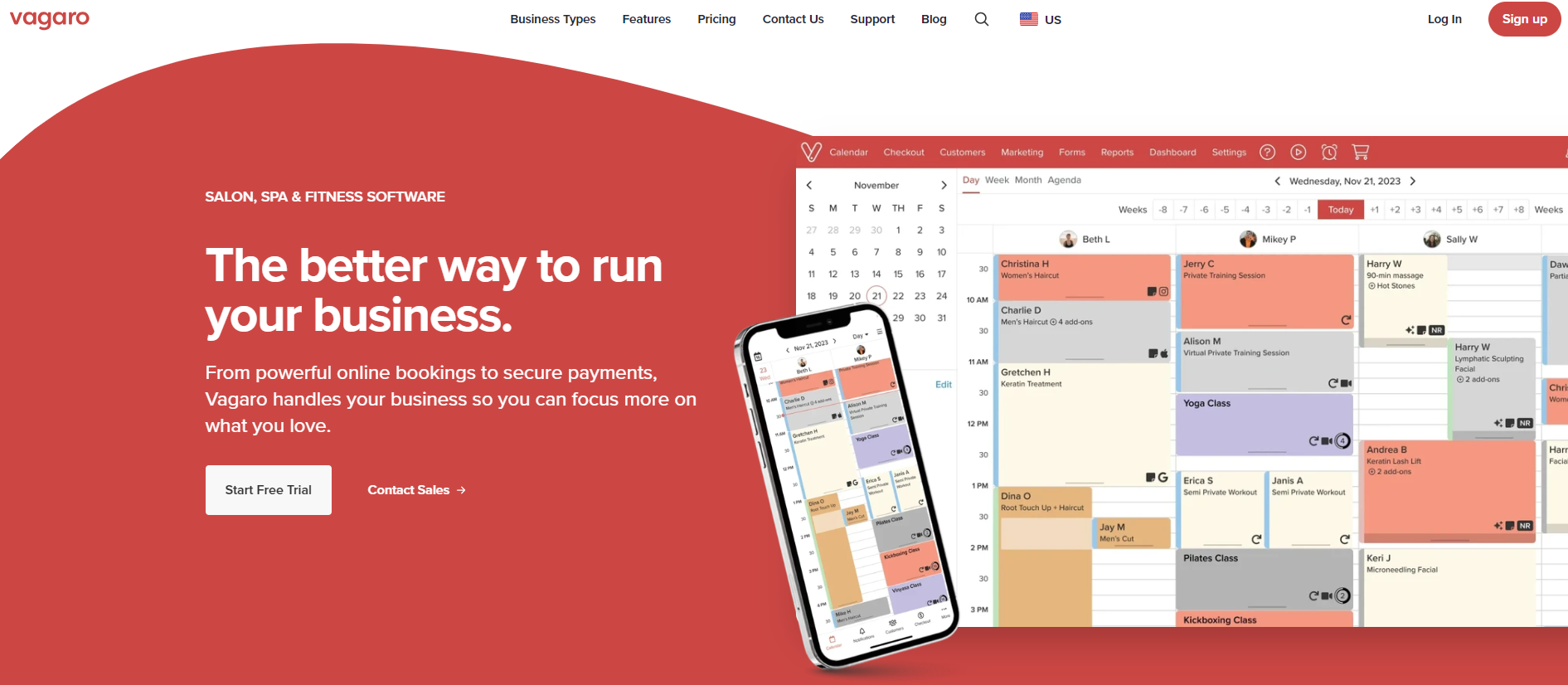 Vagaro stands out as an all-in-one online booking system, tailored for healthcare professionals and clinics. Beyond just appointment bookings, it offers tools for patient management, marketing, and even point-of-sale transactions, making it a holistic solution for modern clinics.
Features:
Diverse Booking Options
Integrated Payment System
Marketing Tools
Comprehensive Dashboard
Customer Tracking
Pricing:
One Location - $25/per month
5. Noterro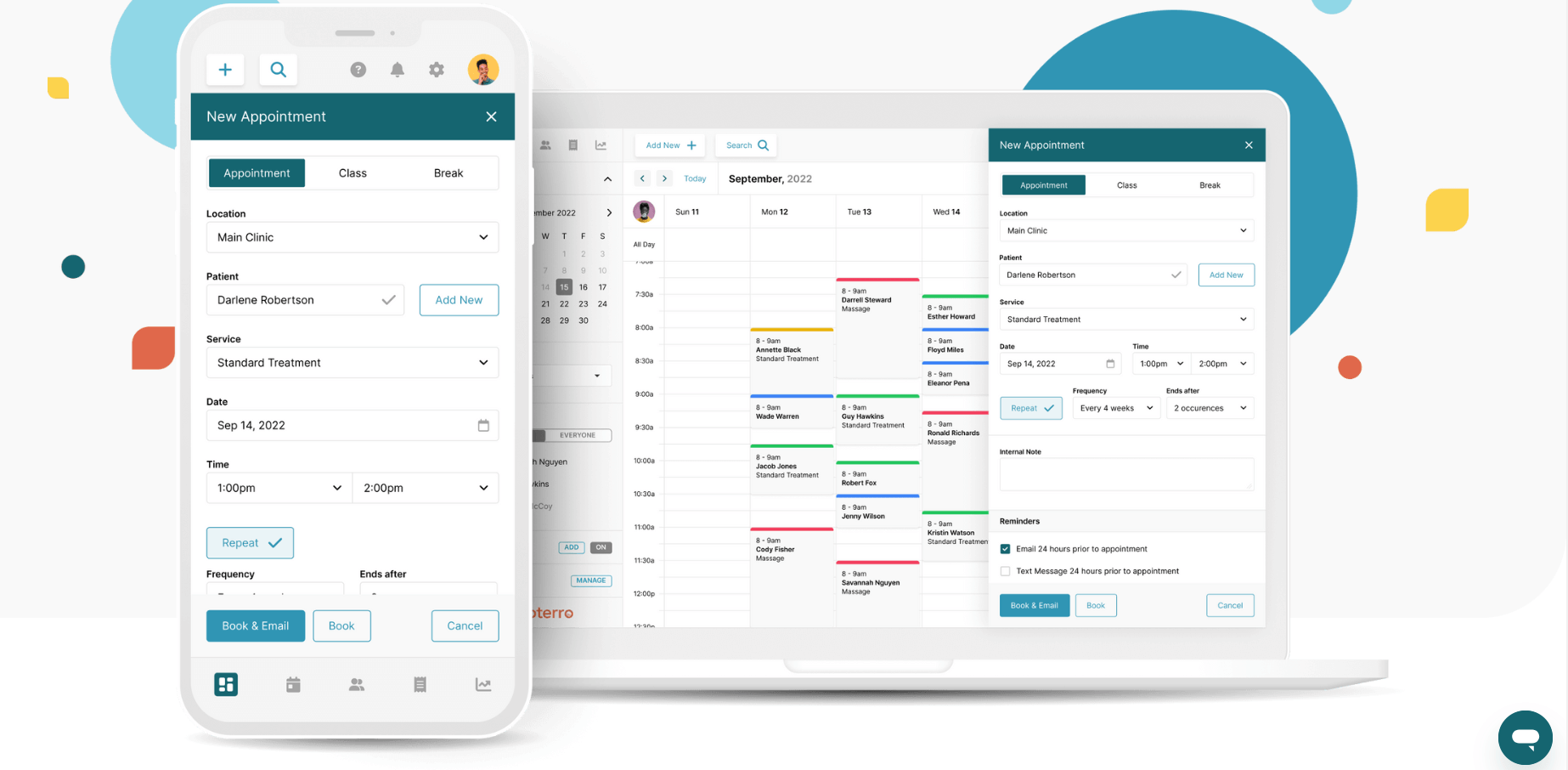 Noterro is a clinic management software that goes beyond just appointment booking. Tailored to the unique needs of healthcare providers, Noterro offers a blend of tools for scheduling, documentation, billing, and more. It emphasizes ease-of-use and efficiency, ensuring that clinics can focus more on patient care and less on administrative tasks.
Features:
Integrated Patient Records
Billing and Invoicing
Automated Appointment Reminders
Documentation Tools
WordPress Compatibility
Pricing:
One Practitioner - $25/per month
6. Sign In Scheduling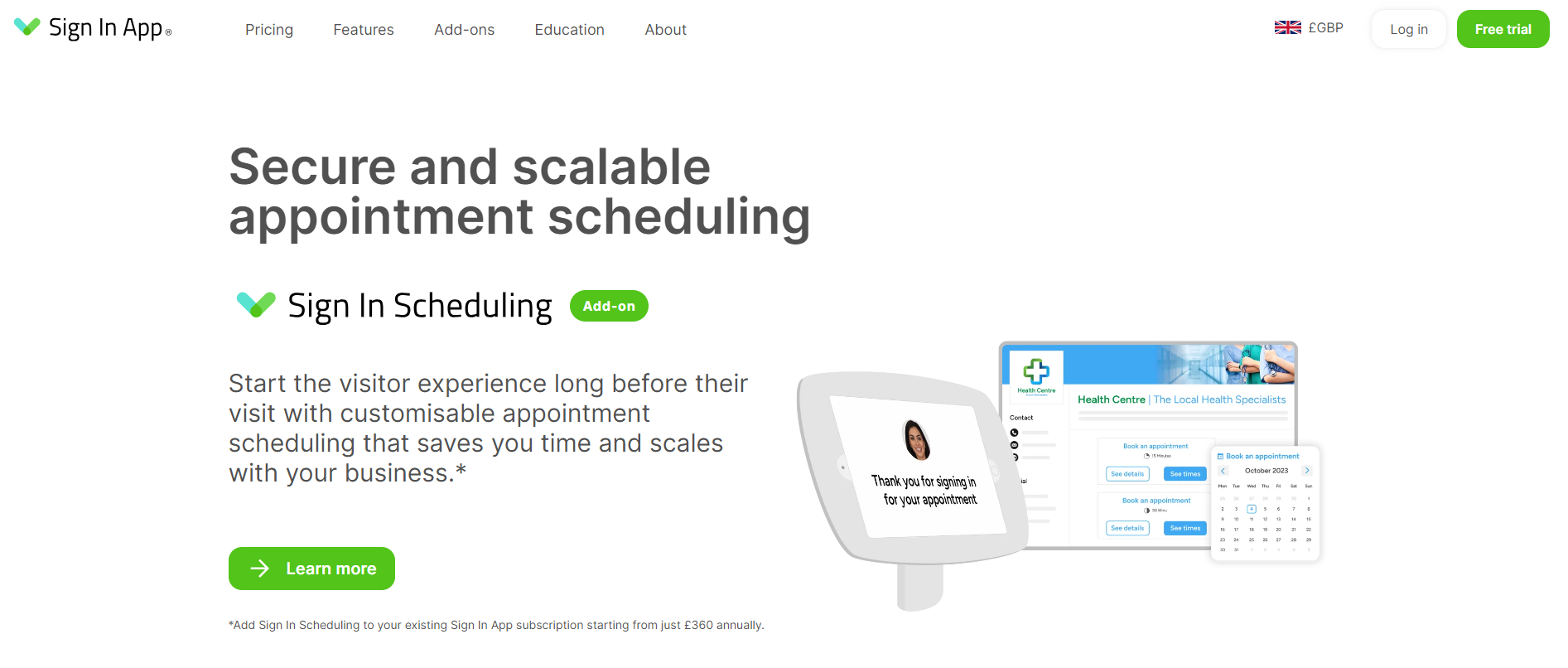 Sign In Scheduling provides a straightforward, no-frills solution to online appointment bookings. Designed for healthcare professionals who require a simple yet effective scheduling tool, this system ensures that patients can book, reschedule, or cancel appointments with ease, reducing administrative strain on clinics.
Features:
Contactless sign in
Efficient Calendar Management
Custom data fields
Staff-sign in & contractor management
Pricing: Site subscription - £326/per year
7. Deputy

While Deputy is renowned for workforce management and scheduling, it's versatile enough to serve healthcare clinics seeking to optimize their appointment bookings. Its powerful features help clinics operate efficiently, ensuring that both staff and patients enjoy a seamless experience.
Features:
Attendance & Break Monitoring
Reporting and Analytic
Time Tracking
Team Scheduling
Pricing: $4.90/per month
Conclusion
So, we've navigated the vibrant landscape of online clinic systems, explored stats that demand our attention, and even dipped our toes into the dynamic world of Booknetic. Let's circle back and connect the dots.
The world is changing, and so are our expectations. The craving for instant, digital interactions isn't a whim—it's a full-blown necessity. As healthcare providers, adapting to the "Online Clinic Appointment Booking System" isn't just about staying relevant; it's about providing unparalleled patient care in today's digital age.
Final Thoughts
We live in exciting times, where technology and healthcare converge to create magic. Whether it's enhancing patient management or simply offering the convenience of online reservations, the benefits are undeniable. As healthcare providers, we must evolve, adapt, and ensure that our services are not just top-notch but also easily accessible. After all, at the heart of every appointment, every digital interaction is a person seeking care. Let's make their journey seamless, efficient, and remarkable!
Sign up for our newsletter
Be the first to know about releases and industry news and insights.
Let's

get started

on something great
Booknetic is a simple yet powerful plugin for accepting online bookings & payments on your WordPress site.