Top 8 The Best Camera for Fitness Photos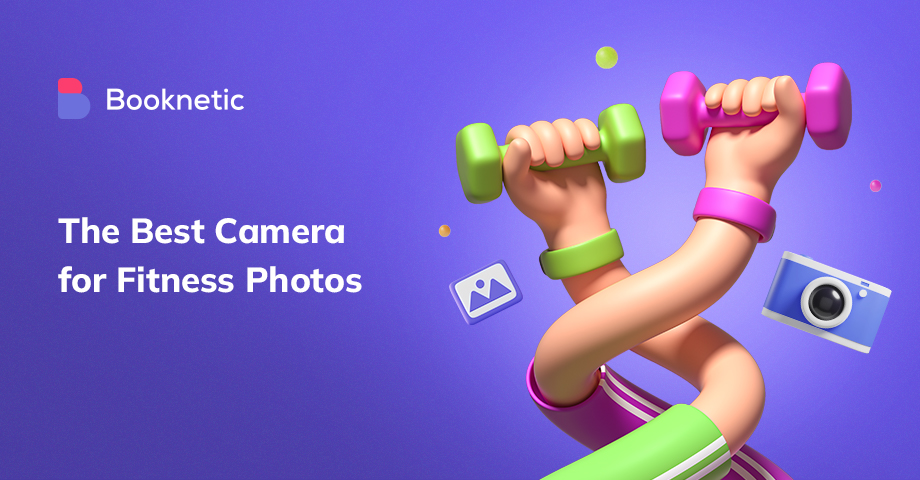 Are you looking for the best camera for fitness photos?
If so, you're in the right place! This blog post will discuss some of the best cameras for taking amazing fitness photos. We'll also provide a few tips on taking the best fitness photos with your camera. So, whether you're a professional photographer or just someone who likes to take pictures of their workouts, this blog post is for you!
Factors to consider while purchasing a fitness camera
The following are factors to consider when purchasing a fitness camera:
Image quality
Image quality is important for a fitness camera because pictures are often taken in low light, or Action photography requires a fast shutter speed. A good sensor size with a high megapixel count will ensure that your photos are clear and sharp.
Camera Lens
The next factor to consider is the lenses that are available for the camera. A wide-angle lens is important for capturing group shots or landscape photographs. A telephoto lens comes in handy for focusing on specific details or individuals within a large crowd.
It is also important to consider the video capabilities of the fitness camera. Many fitness cameras now offer HD video recording at resolutions up to 1080p. Some even offer slow-motion recording at lower resolutions, such as 720p.
Battery life
Battery life is one of the most important factors to consider when purchasing a fitness camera. A good rule of thumb is to choose a camera with a battery that will last at least two hours.
Camera Storage
Another important factor to consider is the camera's storage capacity. Most fitness cameras have removable storage cards, so you can easily increase the amount of storage space as needed. Choose a camera with a high-capacity storage card if you plan on taking lots of photos and videos.
Waterproofing and durability
Waterproofing and durability are important for fitness cameras as they will often be used in harsh conditions. A good fitness camera should also have a fast shutter speed to capture action shots and high-quality image sensors for taking clear pictures.
Price
Price is obviously a big factor in any purchase, especially when looking at something as expensive as a camera. But don't let price be the only thing you consider – the best camera for fitness photos might not be the most expensive one on the market. Instead, think about the most important features of you and your photography.
Related: Best Fitness Websites to Use as an Inspiration in 2023
The Best Camera for Fitness Photos
1. Nikon Coolpix B500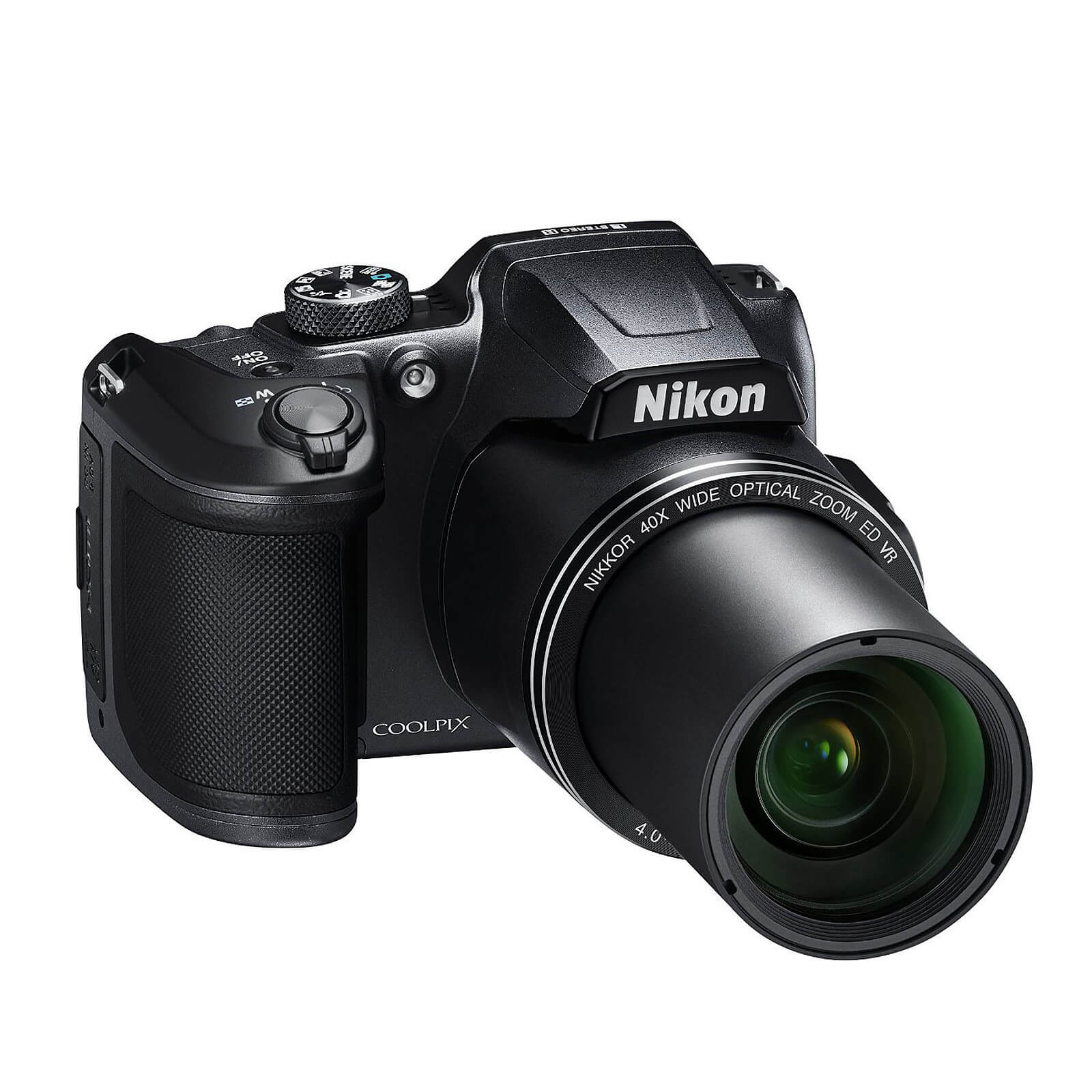 The Nikon Coolpix B500 is one of the best cameras for fitness photos. It has a 16-megapixel sensor and a 40x optical zoom lens. It also has WiFi and NFC connectivity, so you can easily transfer your photos to your computer or smartphone. The camera is also very easy to use with its simple controls and large LCD screen.

If you are looking for a great camera for fitness photos, the Nikon Coolpix B500 is a great option. It takes excellent photos and is very easy to use. Plus, the WiFi and NFC connectivity make it easy to transfer your photos to your computer or smartphone.
Key Features
— 16MP CMOS sensor
— 40x optical zoom lens (22.560mm equivalent)
— 80x digital Dynamic Fine Zoom
— SnapBridge app for easy wireless sharing
— Tilting LCD screen
— Lens Shift Vibration Reduction (VR) image stabilization
— Full HD 1080p video recording with stereo sound
— 18 Scene Modes and Easy Auto Mode
— Target Finding AF for quick and accurate subject tracking
— Smart Portrait System for great portraits every time
2. Canon M50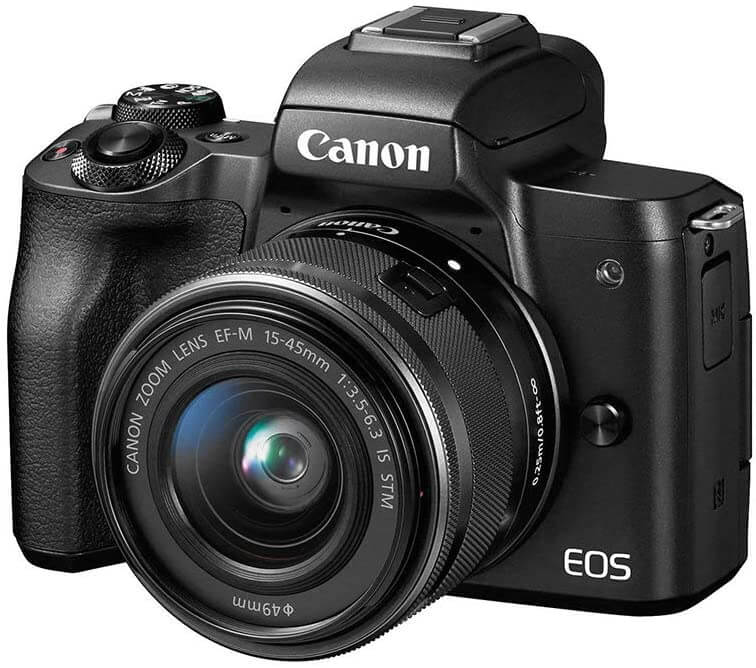 The Canon M50 is a great camera for fitness photography thanks to its impressive feature set and solid build quality. With its 24-megapixel APS-C sensor, Dual Pixel CMOS AF, and vari-angle touchscreen, the M50 is a capable camera that should be able to handle most fitness photography needs.
The only downside is the lack of good native glass for the M series, but thankfully the M50 works well with adapted EF and EF-S lenses. Overall, the Canon M50 is a great option for fitness photography, and we recommend it for anyone in the market for a new camera.
Key Features

— 24.0MP APS-C CMOS sensor and DIGIC processor
— ISO 100-25600 (expandable to 51200)
— Vari-angle touchscreen LCD
— Built-in EVF with approximately 2360k dots of resolution
— Dual Pixel AF with phase detection for quick and accurate focusing in live view and video mode
— Continuous shooting at up to frames per second
— 1080p video recording at up to 60 fps, with dual pixel AF tracking
— Wi - Fi, NFC, and Bluetooth connectivity for easy sharing and remote control
— Canon EOS M50 Body With EF - M 15 - 45mm f / IS STM Lens Kit (Black)
3. Nikon D6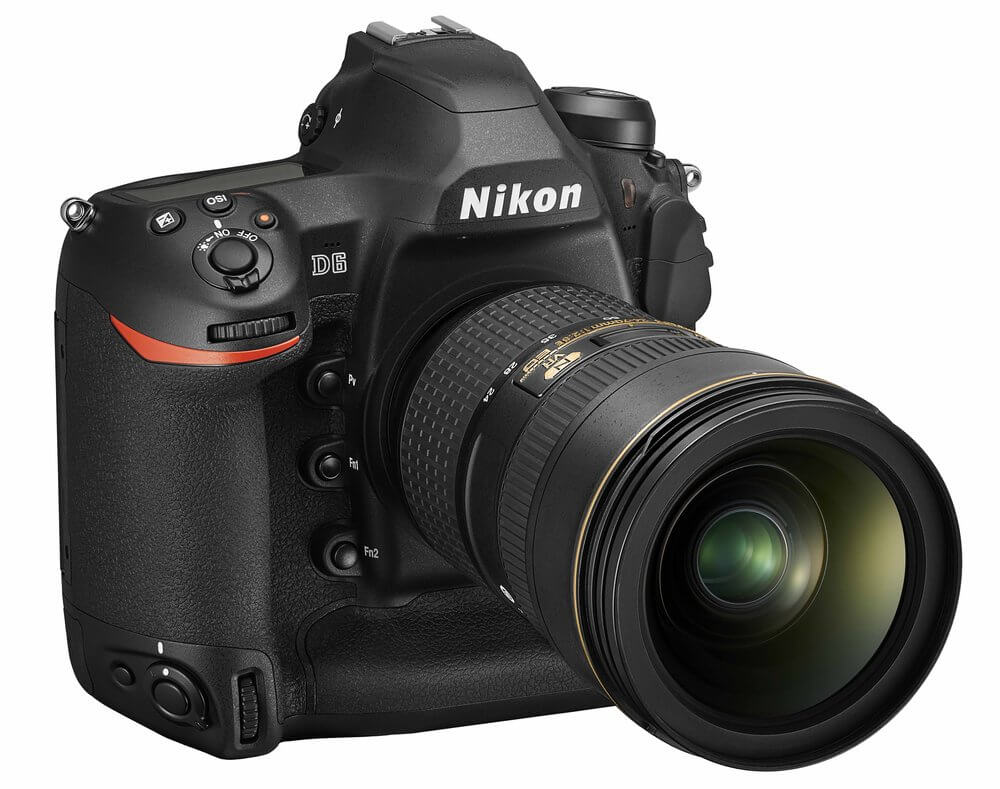 The Nikon D6 is a full-frame DSLR camera that was released in September of 2019. It has a resolution of 21 megapixels and a maximum ISO of 102400. The D610 is the successor to the D600, and the D750 succeeded it.
The Nikon D610 is a full-frame DSLR camera announced by Nikon on October 12, 2020. It's Nikon's replacement for the entry-level Nikon D600, which was discontinued two years earlier due to a lack of sales caused by its high price tag and poor autofocus performance. The D610 uses an all-new 24.0-megapixel FX-format CMOS sensor with an ISO range from 100 to 6400 (expandable to 50-25600)
Key Features
— 21.0 effective megapixels
— EXPEED Image Processing Engine
— ISO range of 100 to 102,400
— Continuous shooting at up to 14 fps
— 105 focus points with 99 cross-type sensors
— Full HD 1080p video recording
— Dual XQD/CFexpress memory card slots
— Weather and dust resistant magnesium alloy body construction.
4. Fujifilm X-T4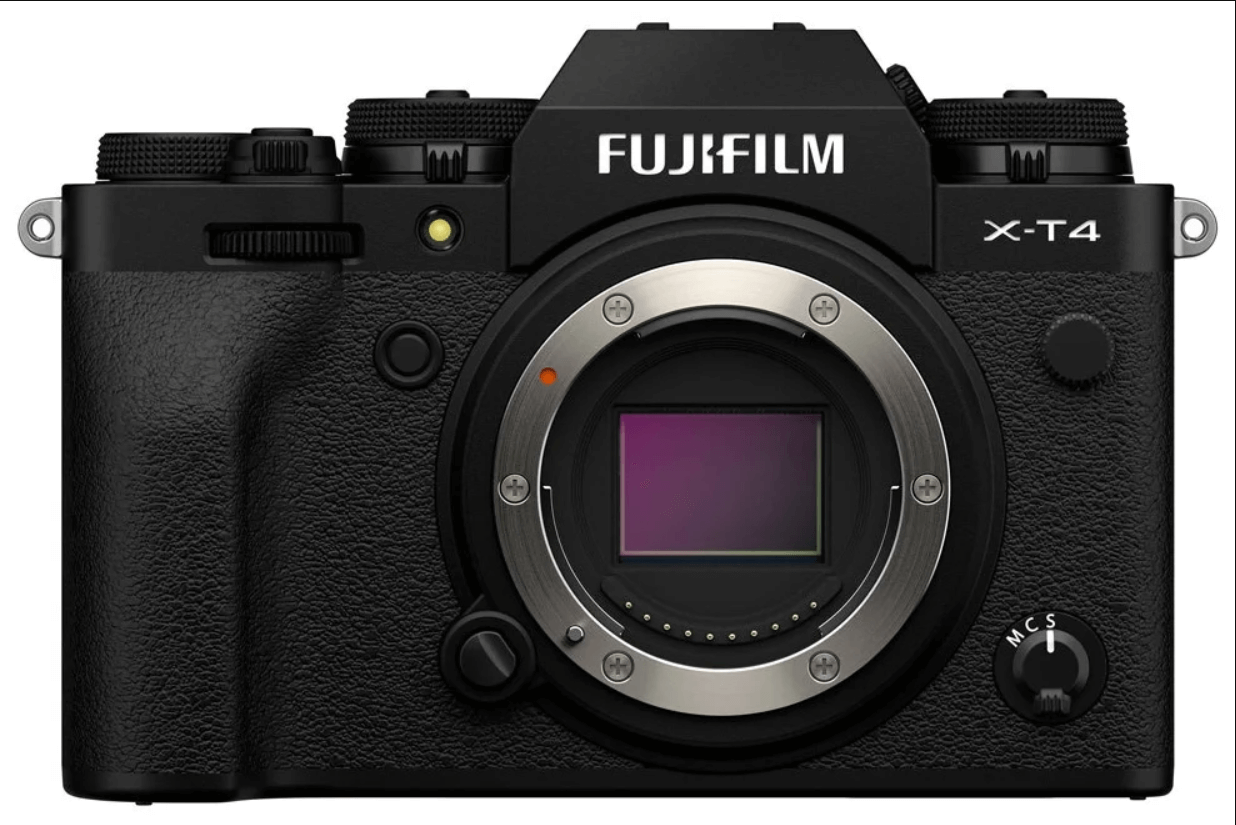 The Fujifilm X-T series has long been a favorite of ours for travel photography, and the X-T line just got even better with the release of the X-T fourth-generation model. The new camera boasts improved autofocus capabilities, faster shooting speeds, and enhanced image stabilization - perfect for capturing fast-paced action shots.
And if you're looking to get creative with your fitness photos, the X-T fourth generation also offers an expanded selection of film simulation modes to choose from. Whether you're a seasoned pro or a budding amateur, the Fujifilm X-T fourth generation is sure to help you up your game.
Key Features
— Face detection is set to OFF [4K] approx. 110min. (29.97p)
— AC power adapter
—26MP BSI CMOS sensor
— In-body image stabilization (up to IBIS)
— 20 fps shooting with AF (15 with new mechanical shutter)
— The new NP-W235 battery is rated to give 500 shots per charge
— The fully articulated rear touchscreen
— Focus Bracketing (AUTO, MANUAL)
— 23.5mm x 15.6mm (APS-C) X-Trans CMOS 4 with a primary color filter.
5. Panasonic Lumix GH5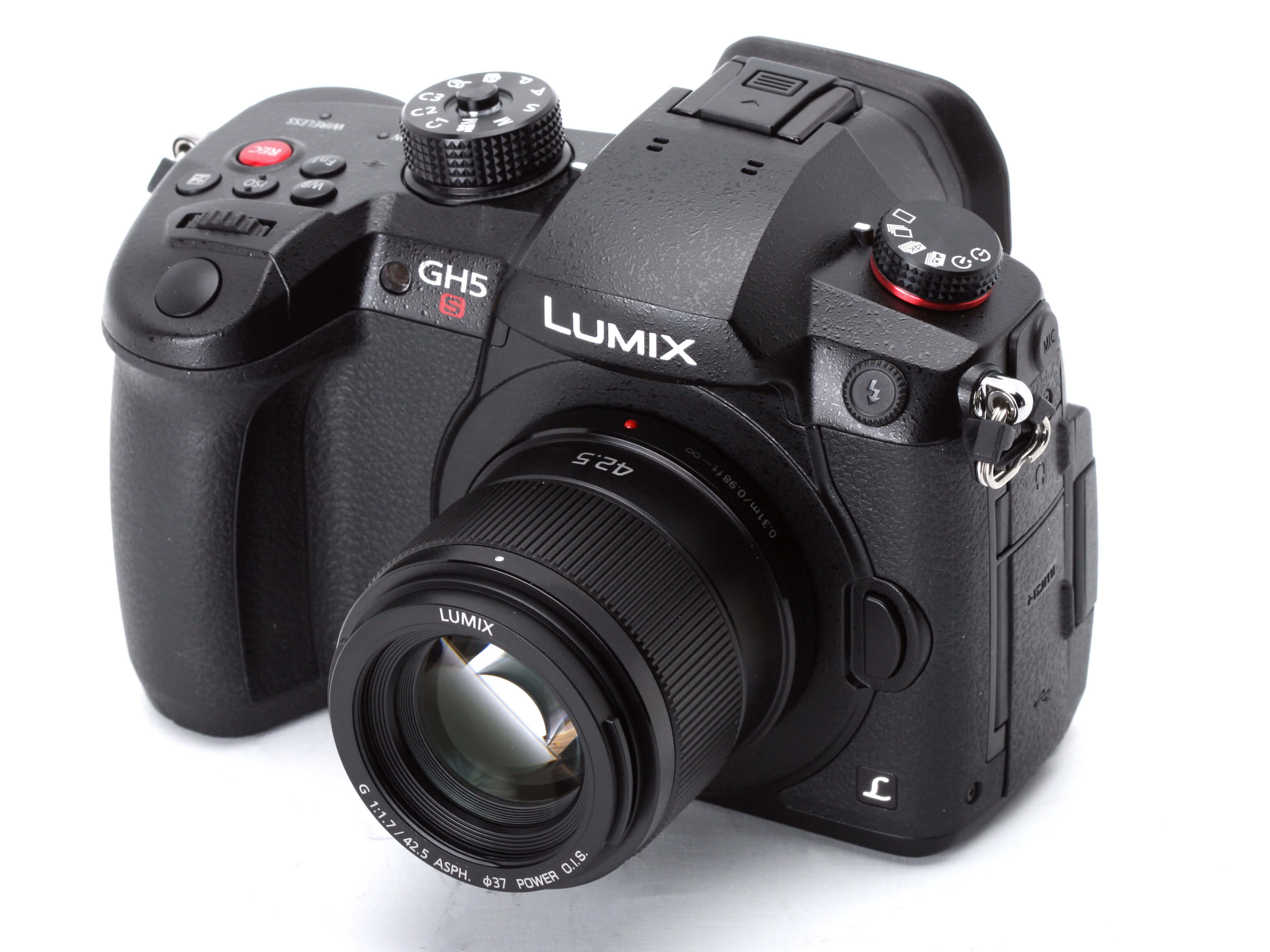 The Panasonic Lumix GH58 is a high-end mirrorless camera designed for serious videographers. It's the first camera in the GH series to record DCI 4096x21608p video at up to 60 frames per second, and it can do so internally at a bitrate of 400Mbps. The sensor is also capable of recording UHD 3840x21604p footage at up to 30fps, and both resolutions can be recorded in All-Intra compression mode with no time limit.
The body has been redesigned with a more ergonomic grip, larger buttons, and a vari-angle LCD screen. The top ISO has been increased to 204800, and the autofocus system has been upgraded with 225 selectable focus.
If you're looking for the best camera for fitness photography, the Panasonic Lumix GH five should be at the top of your list.

Key Features
— 20.33MP Digital Live MOS Sensor
— DCI & UHD (3840 x 2160) Recording at 60/50 fps in ALL-Intra Formats
— Full HD up to 180/150 fps Slow Motion Mode
— Venus Engine Image Processor
— Dual Native ISO: 400 and 2500 Sensitivity Range; Expandable to 204800
— 0.76x OLED Viewfinder with 2360k dots Resolution, Time Code Display, Level Gauge Display, and Waveform Monitor Display Functions
6. Canon EOS 90D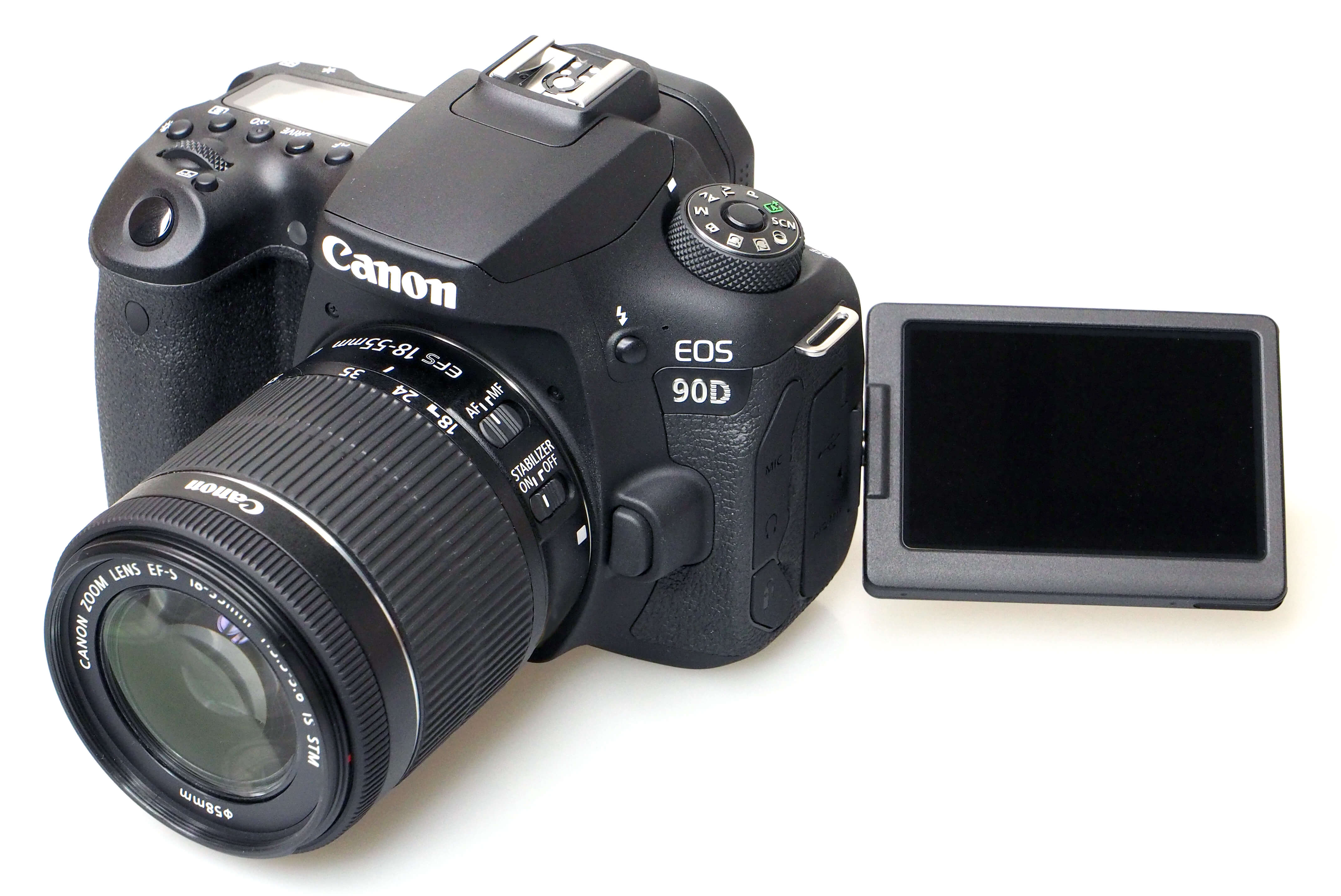 The EOS 90D features a 32.0 Megapixel APS-C sized CMOS sensor and Canon's latest DIGIC VIII image processor with an ISO range of 100-25,600 (expandable to 101,600). The EOS 90D can shoot up to approximately 11 frames per second continuously with full AE/AF tracking or up to approximately 16 fps in Live View mode with Servo AF disabled. When using Eye Detection AF in Live View mode, the EOS 90D can shoot at up to approximately 14 fps.
The new EOS iTR AF X feature has been added for more precise autofocus tracking of moving subjects and Face Tracking has been improved for better performance when shooting video or stills of fast-moving subjects or when using Servo AF with an attached EF telephoto lens.
The EOS 90D is also the first Canon DSLR to feature a vari-angle LCD touch screen that supports tap, drag, and swipe gestures for easy operation. The EOS 90D is compatible with Canon's extensive line of EF and EF-S lenses as well as with our new line of RF lenses.
Key Features
— 32.0 Megapixel APS-C CMOS sensor and DIGIC front end LSI processor for high image quality and fast operation
— Continuous shooting at up to 11 fps with full AF/AE tracking or 14 fps in Live View mode with no AE tracking (with optional Battery Grip BG-E14)
— Dual Pixel CMOS AF covering approximately 100% horizontal and vertical frame widths with approx. 45 cross-type AF points available during viewfinder shooting, plus expanded dual pixel coverage and AF point options in live view mode
— EOS iTR Intelligent Tracking and Recognition system uses face detection technology to help keep moving subjects in focus while using the optical viewfinder, as well as providing improved subject
7. Pentax K-3II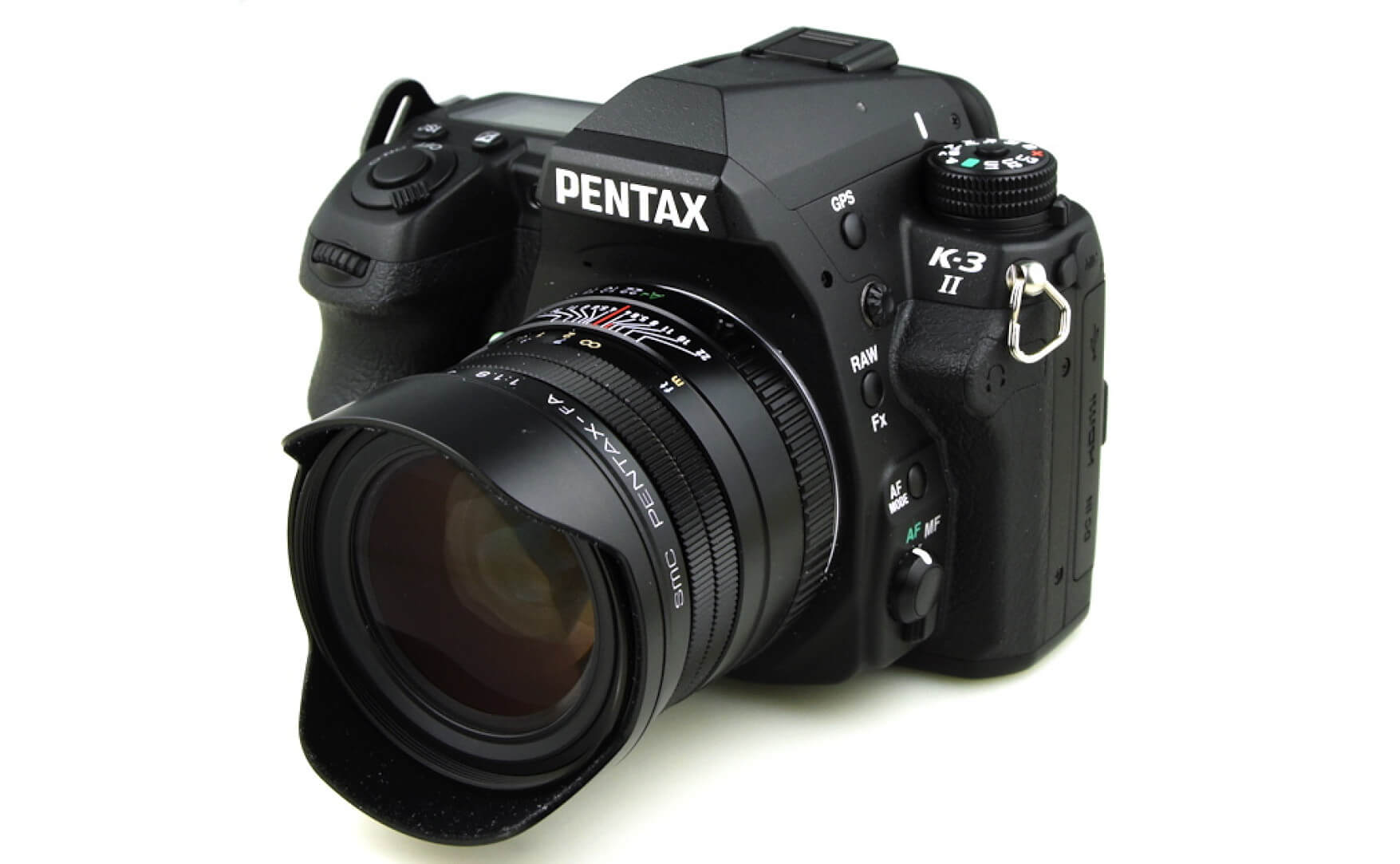 The best camera for fitness photos is the Pentax K-II. It has a fast autofocus system and an advanced image stabilization system that makes it perfect for capturing action shots. The K-II also has a weather-resistant body so that you can take it with you on all your outdoor adventures.
And if you want to get creative with your fitness photos, the K-II has a variety of creative modes that will let you experiment with different looks. So whether you're a beginner or a pro, the Pentax K-II is the best camera for capturing amazing fitness photos.
Key Features

— Sensor: APS-C CMOS, 24.35 million effective pixels
— Image processor: PRIME III
— A/D conversion: 12 bits
— Lens mount: Pentax KAF
— Focal length multiplier: APS-C, x 0.75
— Sensor cleaning system: yes ( ultrasonic vibration with DRII)
— Coating : Yes (SP coating)
— Dust removal: Yes (SR II, Dust Alert, Image Analysis Tool)
— Anti Aliasing Filter Simulator: Yes (aaFilter simulator)
— Built-in Flash : No
— Storage formats: RAW(DNG), JPEG, RAW+JPEG
Viewfinder type: Optical
8. Sony Alpha 7R II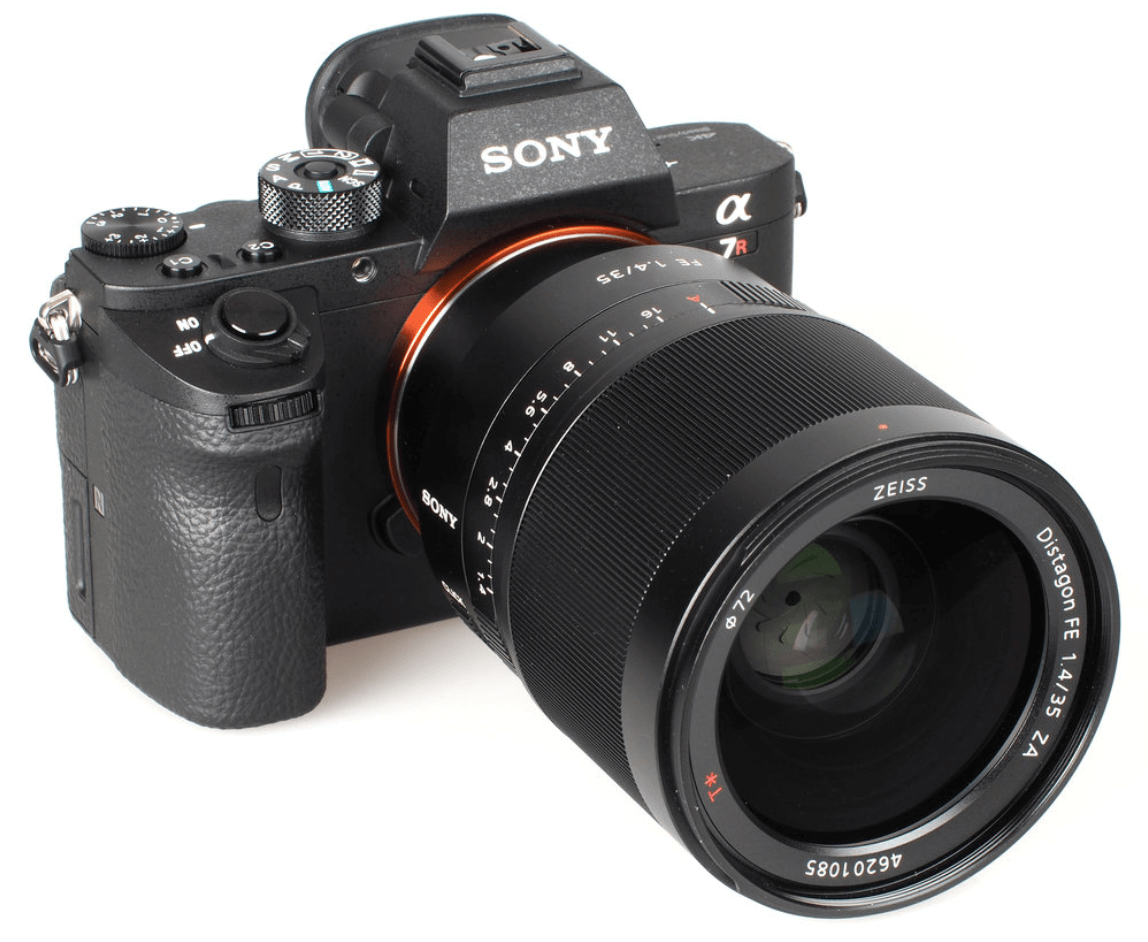 If you're looking for a top-of-the-line camera to take your fitness photos, the Sony Alpha aR II is the best on the market. It's perfect for capturing all the details of your muscles and progress over time. The autofocus system is incredibly fast and accurate, so you'll never miss a shot. And with 42 megapixels, you'll be able to print out large photos or crop them tightly without losing any quality.
Key Features
— 42MP full-frame Exmor R BSI CMOS sensor
— 399 on-sensor phase-detection points
— Internal UHD recording from full sensor width or 'Super' 35 crop
— Picture Profile system including ITU-709 and S-Log gamma
— Full magnesium alloy construction
— High-speed AF with non-native lenses
Related: What are The Best Gym Names for Fitness Studios
Extra: WordPress Fitness Schedule Plugin
We have the best plugin recommendation for you if you have a WordPress fitness site.
Booknetic is the best WordPress fitness plugin to use because it is easy to install and customize, has a straightforward design, and offers a lifetime variation of the booking plugin Standard for a one-time fee. Booknetic also automates online reservations and secures all customer data, making it the perfect choice for businesses of all sizes. Try the Booknetic demo today to see how this powerful WordPress plugin can streamline your appointment scheduling process.

Conclusion
While we hope this list has helped you narrow down your search for the best camera for fitness photography, remember that the perfect camera is ultimately the one that makes you feel comfortable and confident. If you don't have a DSLR or mirrorless camera yet, don't worry! We have plenty of blog posts to help you make the best purchase for your needs. Be sure to visit our website and read our Booknetic blogs so you can learn everything you need to take amazing fitness photos with whatever camera you choose. Which of these cameras sounds like the best fit for your needs?
Sign up for our newsletter
Be the first to know about releases and industry news and insights.
Let's

get started

on something great
Booknetic is a simple yet powerful plugin for accepting online bookings & payments on your WordPress site.