Best Fitness Websites to Use as an Inspiration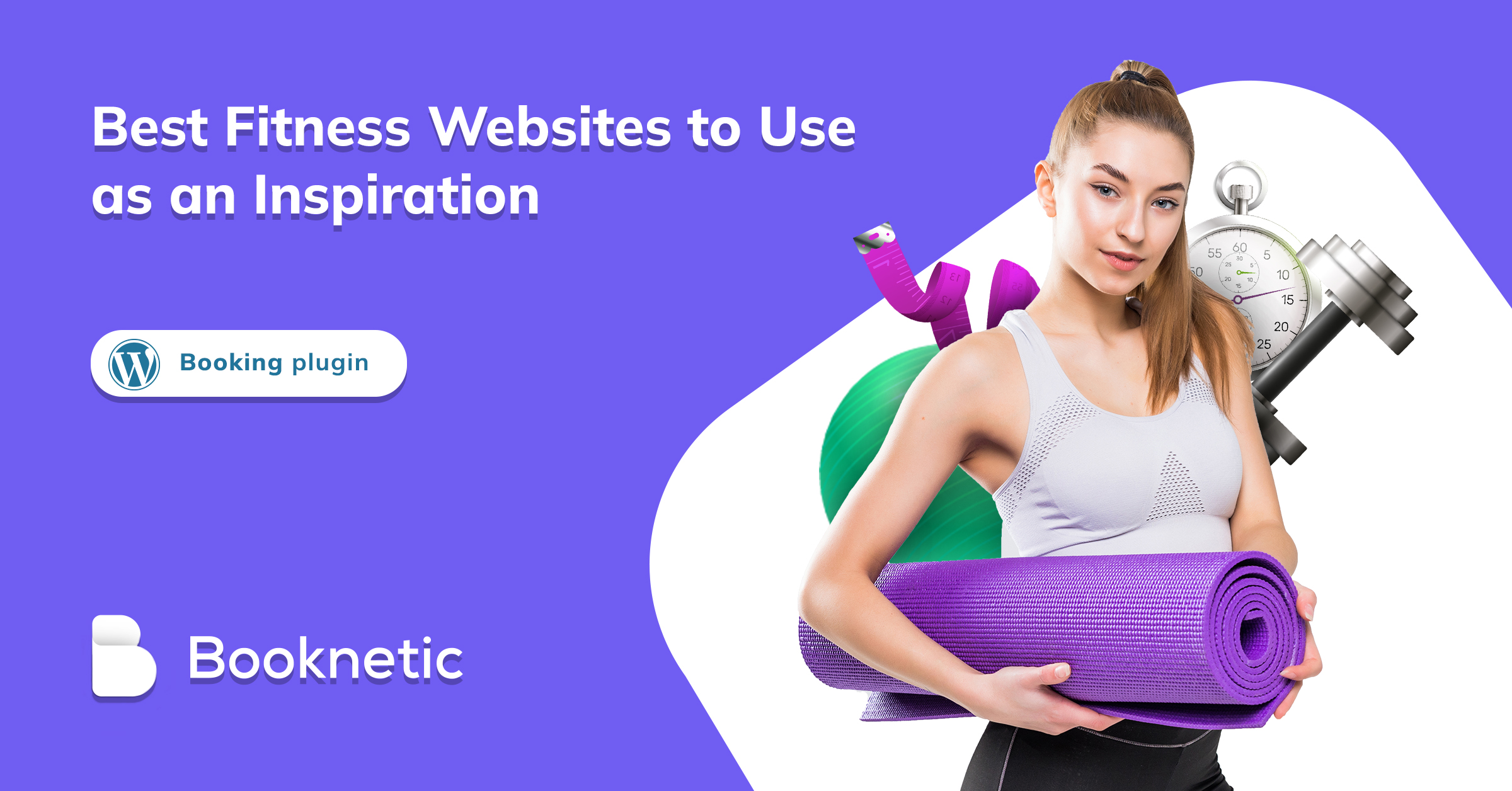 There are many gym management software and personal training websites on the internet. It may take your time to choose the right ones among many pieces of information. But, making the right determinations for your health is one of the important issues. In our blog, we talk about Best Fitness Websites to Use as Inspiration on the internet. So you can learn which issues to pay attention to and how to make the right choice.
Pay attention to these features to understand how to choose a good fitness site
First of all, when choosing a fitness site, a site with work fitness schedules, calendar syncing, and communication features should be chosen.

You need to search for e-commerce possibilities. You should consider features such as member self-service, and your payments. Customizing sales processes should be a website within the framework of your needs. For easy payment methods, you need to choose a website that is always at your service.
Website design is one of the most important issues. The simpler, eye-catching and mobile-friendly the design is, the easier the users can move around the site. When you enter the site from mobile devices, you need to be careful when choosing a website so that you can easily access the links of the site.
With all these features in mind, let's take a look at our list of best fitness websites now.
1. Fitr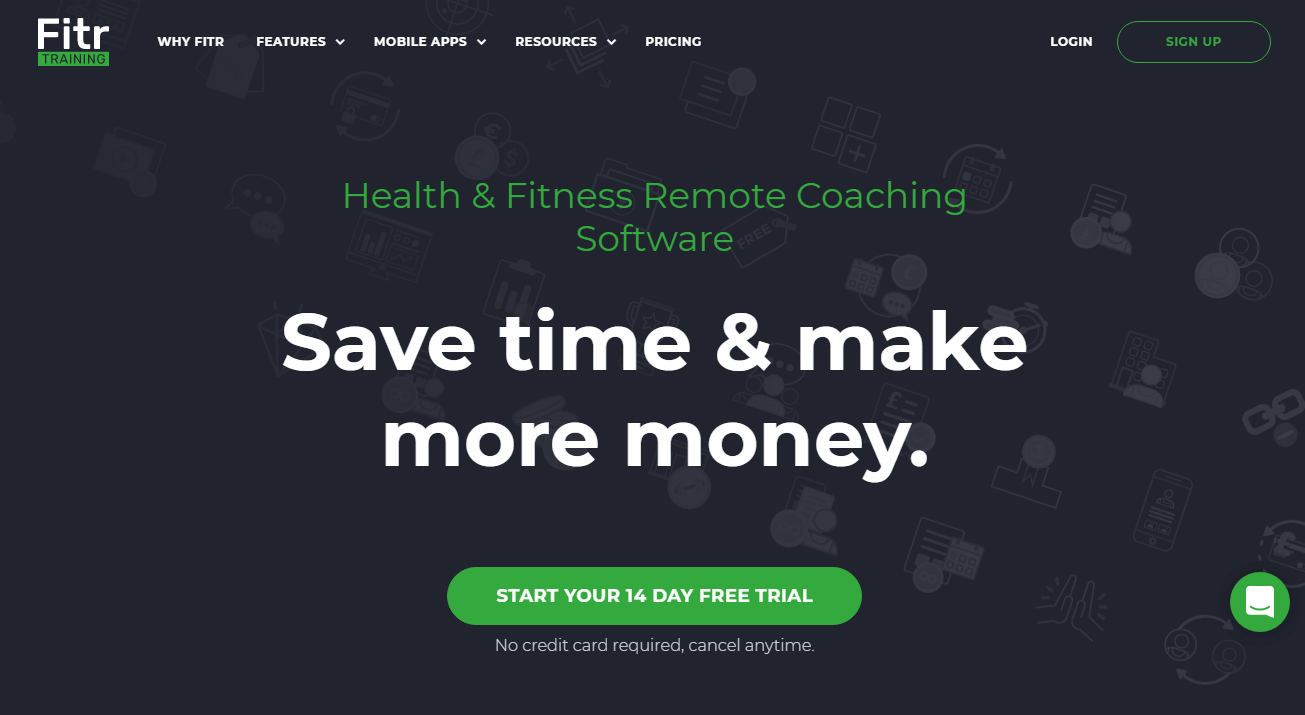 Fitr is the best fitness website combining professional lessons from over 500 experts. You can find classes in sports categories such as yoga, boxing, Strength & Conditioning. You can get diet and exercise plans planned for you.
In the MARTIAL ARTS category, you can learn martial arts such as MMA, Kalaripayattu from home in groups of 1 to 4. ZUMBA, if you want to have fun while dancing and most importantly stay fit, this category is for you. Always open to your questions, online tutors will always give you excellent lessons on the subject.
TRANSFORMATION FIGHTING, award-winning challenging challenges are organized by Fitr in this category. Competition is designed fairly across 5 categories: Individual, Partner, Senior, Family, or Specially Abled.
2. CrossFit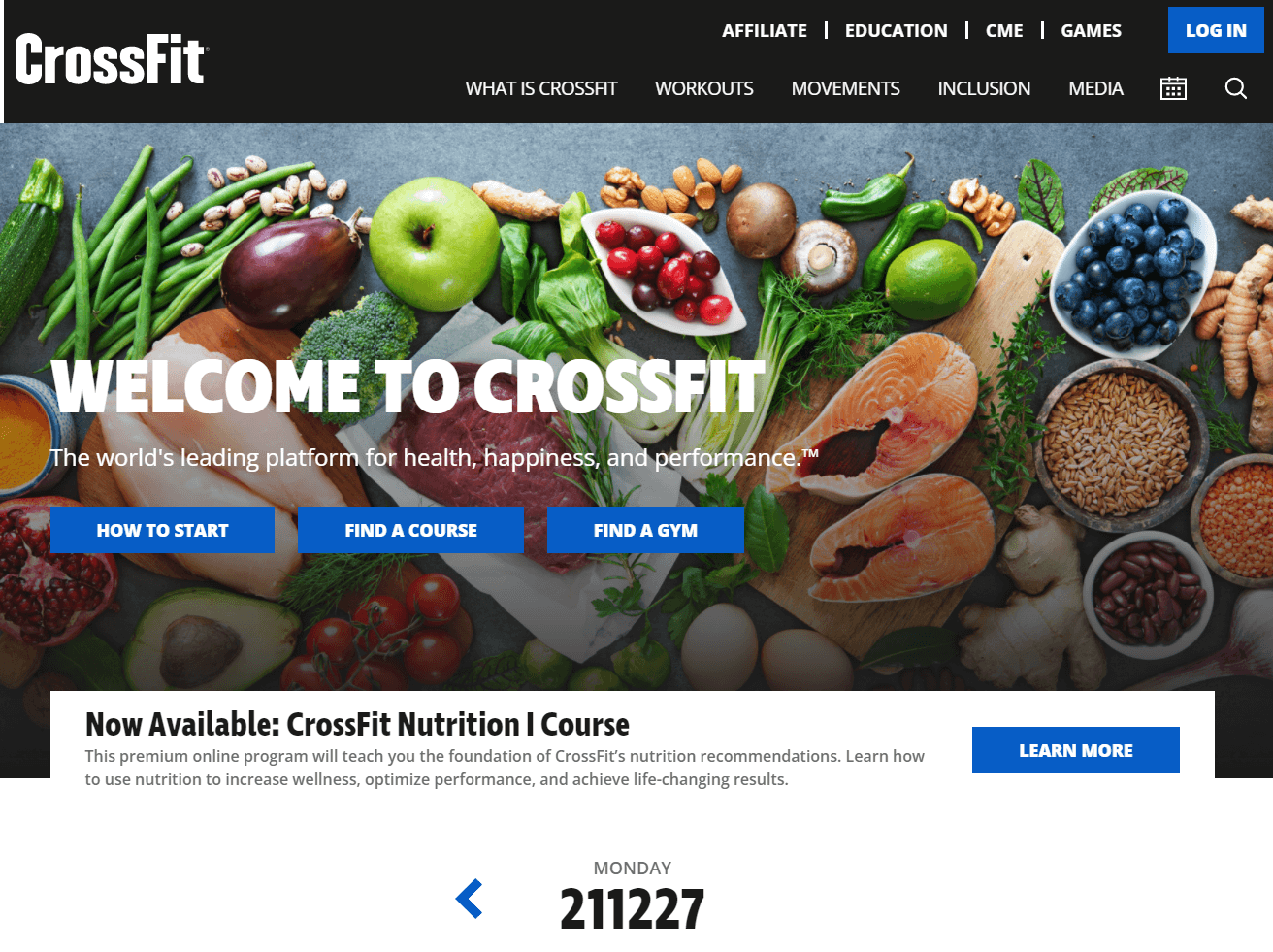 CrossFit is the best fitness club website where you can eat healthily and do regular exercise. In addition, the site can prepare a special program for you to lose weight. Whether you are a beginner or a professional athlete, you can use this site. Sports exercises are renewed every day, you can adjust the exercises according to your age group and fitness level.
CrossFit is one of the best fitness sites that promises us a healthy life so that we can properly consume foods that harm our health, such as carbohydrates. You can find people from all over the world who are doing fitness with you and you can have a fun time by communicating with them.
3. Hussle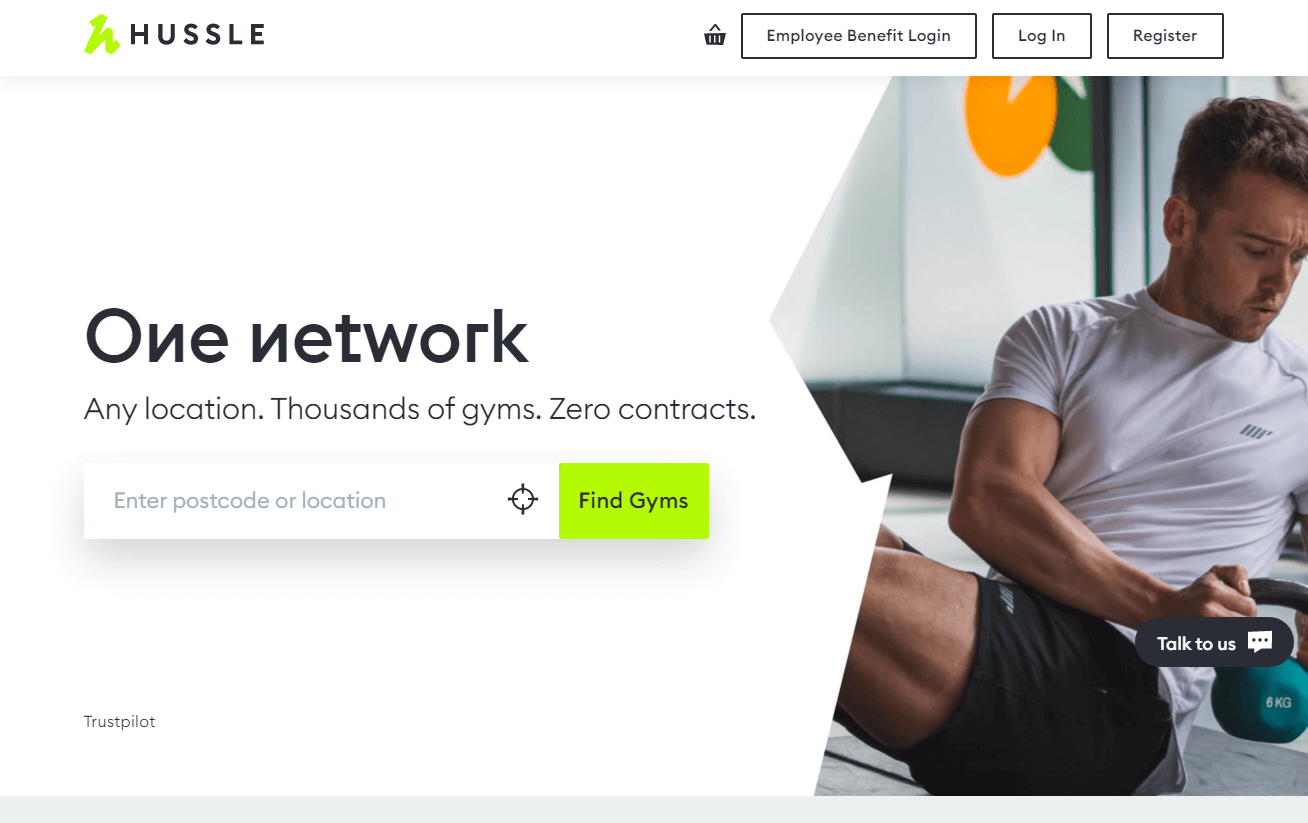 Using this site, you can find the best fitness clubs nearby with the help of this site. If you have a gym, you can open an account on the site and place your own gym there. Thus, everyone who is close to you or who has heard of your fitness club will come to your place. There is a store on the site. You can find things like t-shirts and sports accessories there, whether for women or men. According to these features, it is on the list of the best fitness club sites.
4. Fit Radio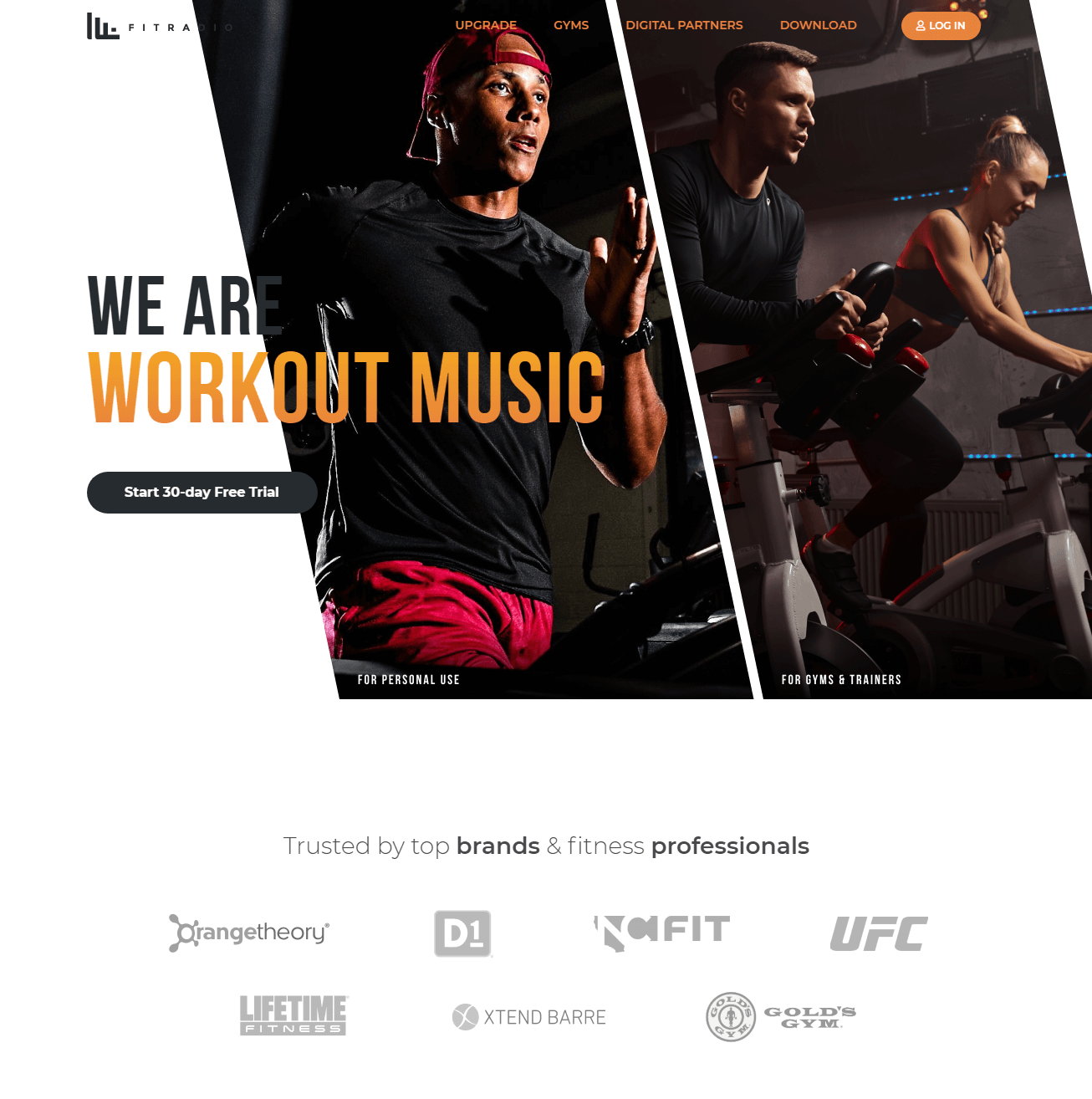 If you want to listen to music while doing sports, this site has been designed for you. It is the best gym website that provides the best music and sports services selected with trainers. When opening the site, you are offered music in the top list. Ad-free and uninterrupted music enjoyment, you have the opportunity to choose the music that suits your mood and the tempo you want. You can add your favorite music to your favorite list. It is a site trusted by brands such as UFC, XTEND BARRE. You can use it for free for the first 30 days. Then you can purchase additional features for $49.99 per month.
5. Aaptiv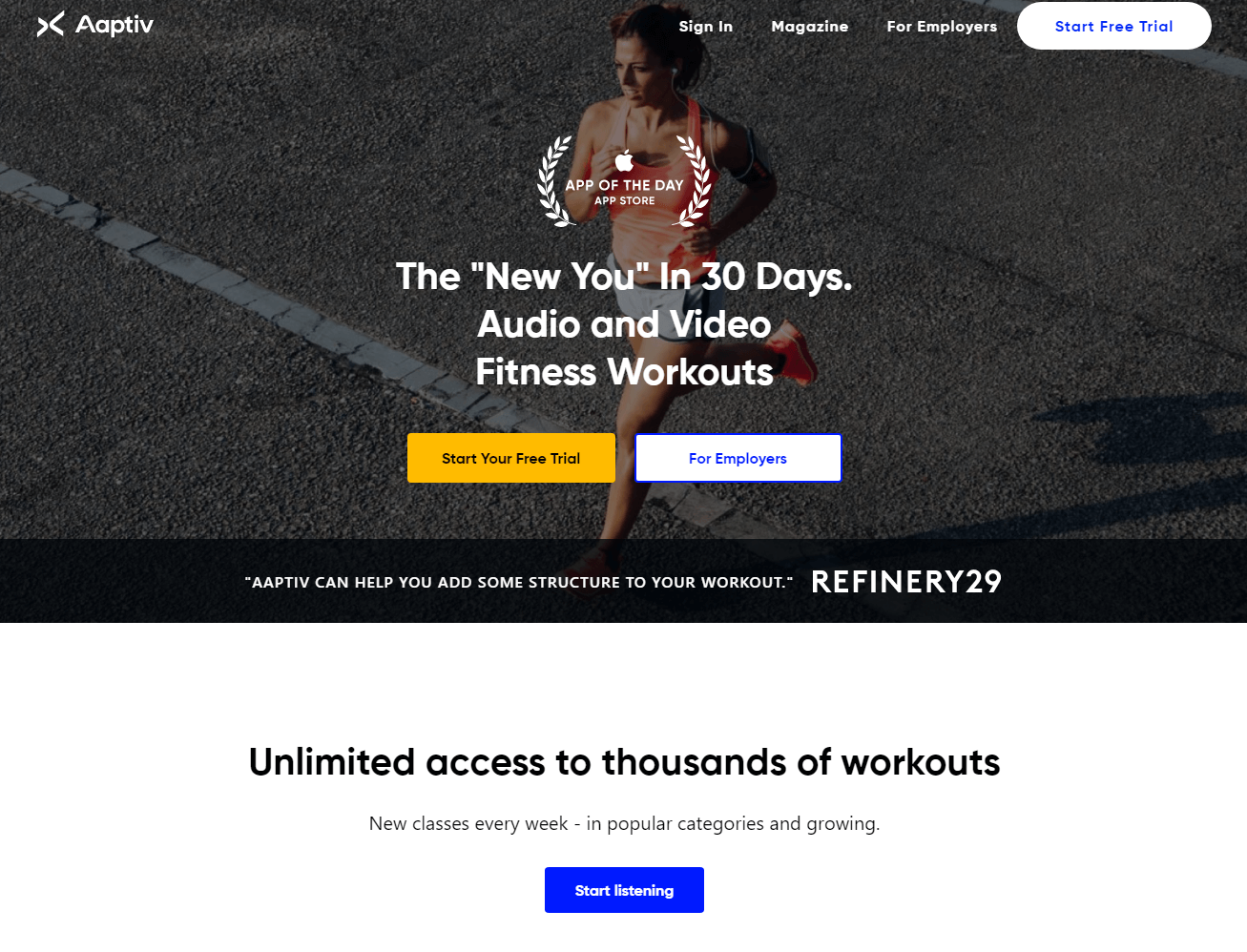 You can choose the sports program suitable for the body shape you want and take action. Helps you find multi-week plans on-site for weight loss, race training, flexibility, motherhood, and more.
With the calendar on the site, you can see which days you do sports and how many calories you have lost. With over 2500 guided workouts, this site will help you get a fit body shape. In the magazine section, you can browse blogs about proper nutrition, sleep patterns, healthy fruits and vegetables and learn new things every day. If you are tired, you can choose and listen to music from the site according to your training style.
6. Fitbit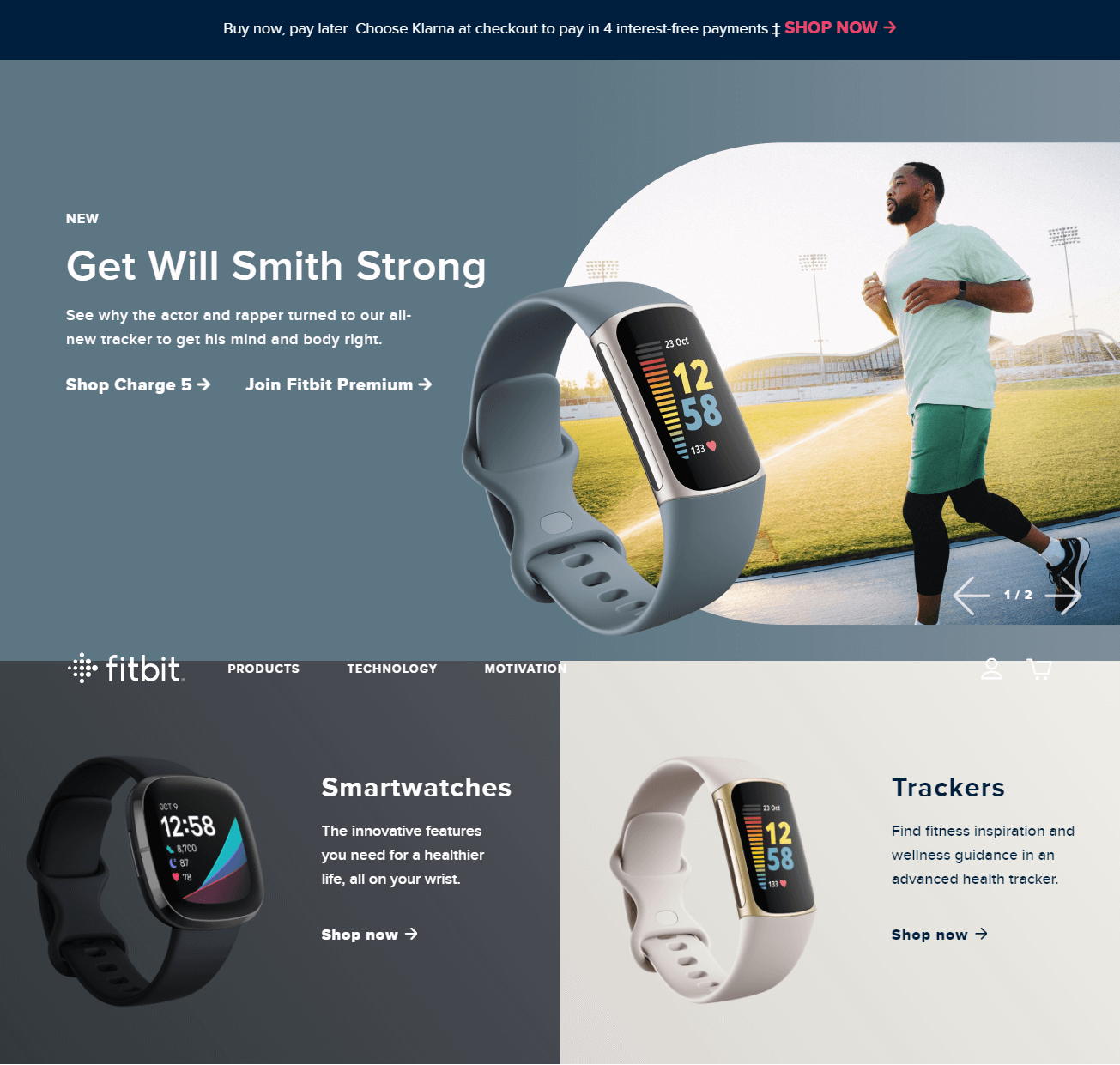 The application creates a nutrition plan, daily, monthly and weekly exercise plan for you according to the target you choose. You can also monitor your weight and activities with a calendar. If you do not understand the form of any exercise, it offers you the training in video form. We recommend that you take a look at the blogs in the Motivation section to help you reach your goal quickly, not only in sports, and nutrition but also psychologically.
7. Nike Training Club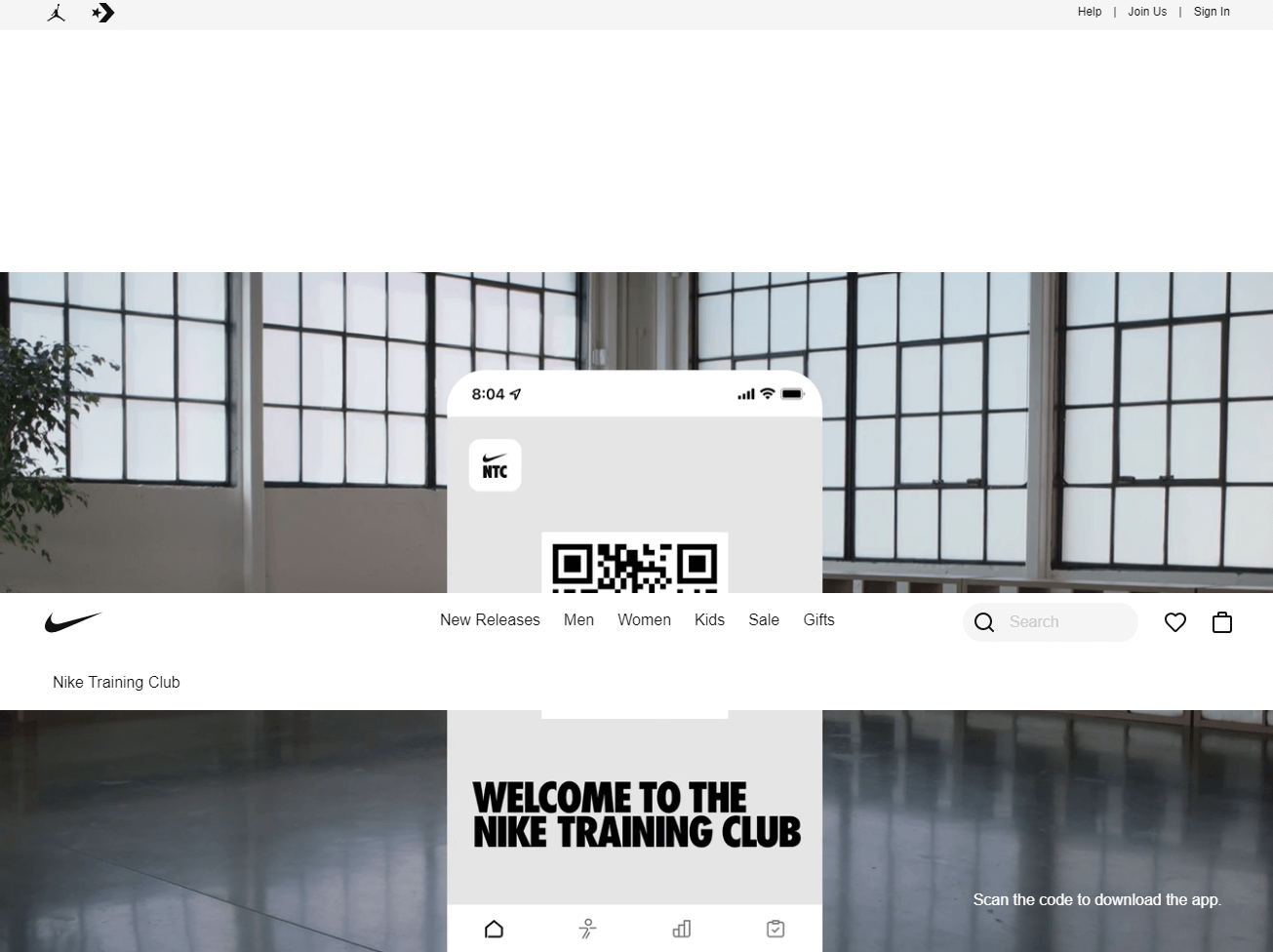 Make your fitness habits permanent with the guidance of your favorite athletes and top trainers with the Nike Training Club. With a wide range of programs, you can learn quickly and improve yourself perfectly. You can see and record your progress level. These best gym websites offer you great tips on the way. There is scheduling to predetermine training times. You can choose the exercises, too, and they can be prepared for you.
8. Sworkit Fitness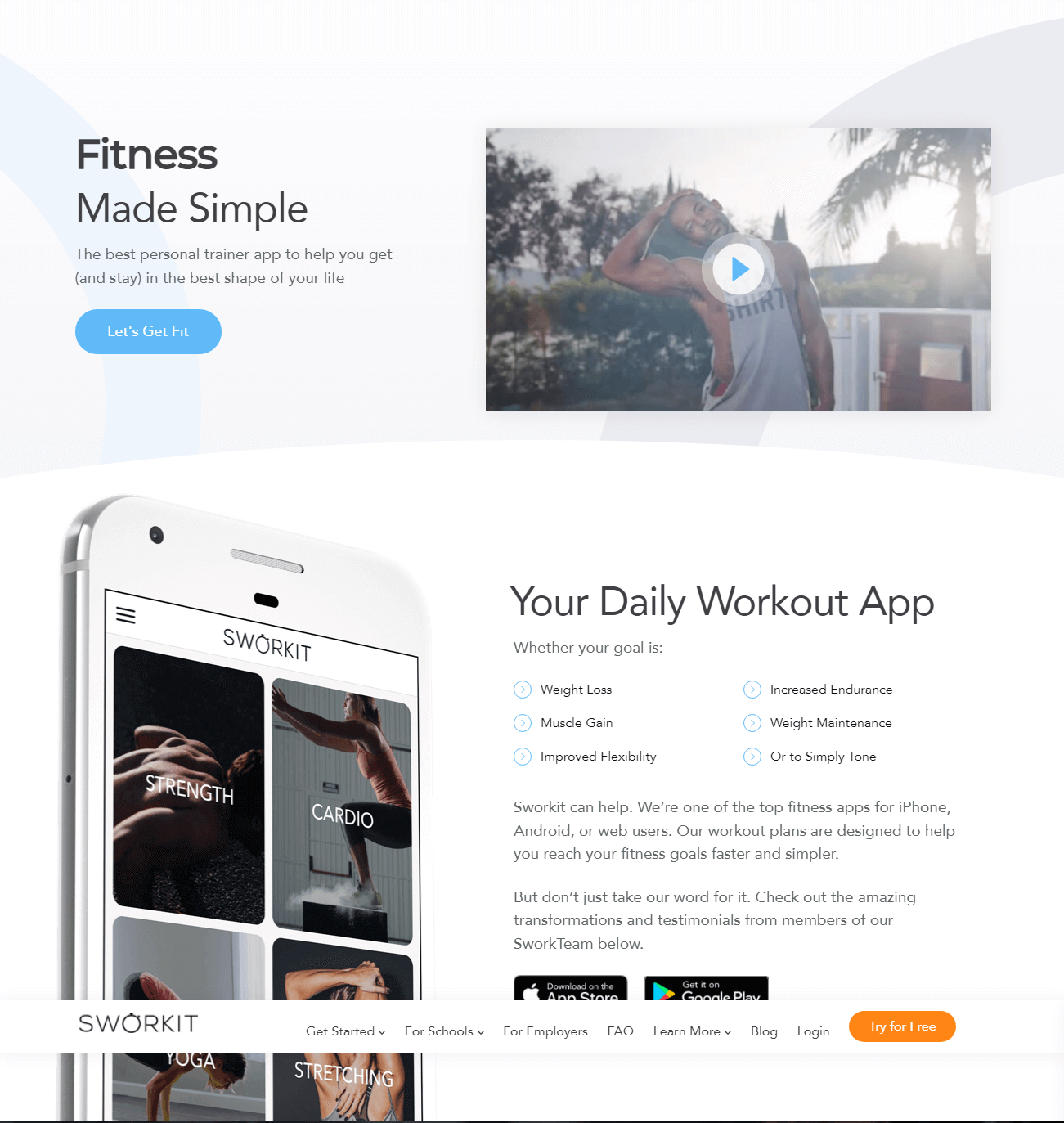 Start a six-week program to get leaner, better, or stronger. Sworkit has plans for beginners, intermediates, and advanced athletes, and a large database of bodyweight exercises means you can train anywhere without requiring any equipment or gym membership. After entering your personal data, you can choose your goals. The training board is considered one of the best gym websites that offer a multitude of exercises for strength, cardio, yoga, and stretching shown in the app itself. Individual workouts can be viewed using the custom control panel to create a customized workout.
9. ProFit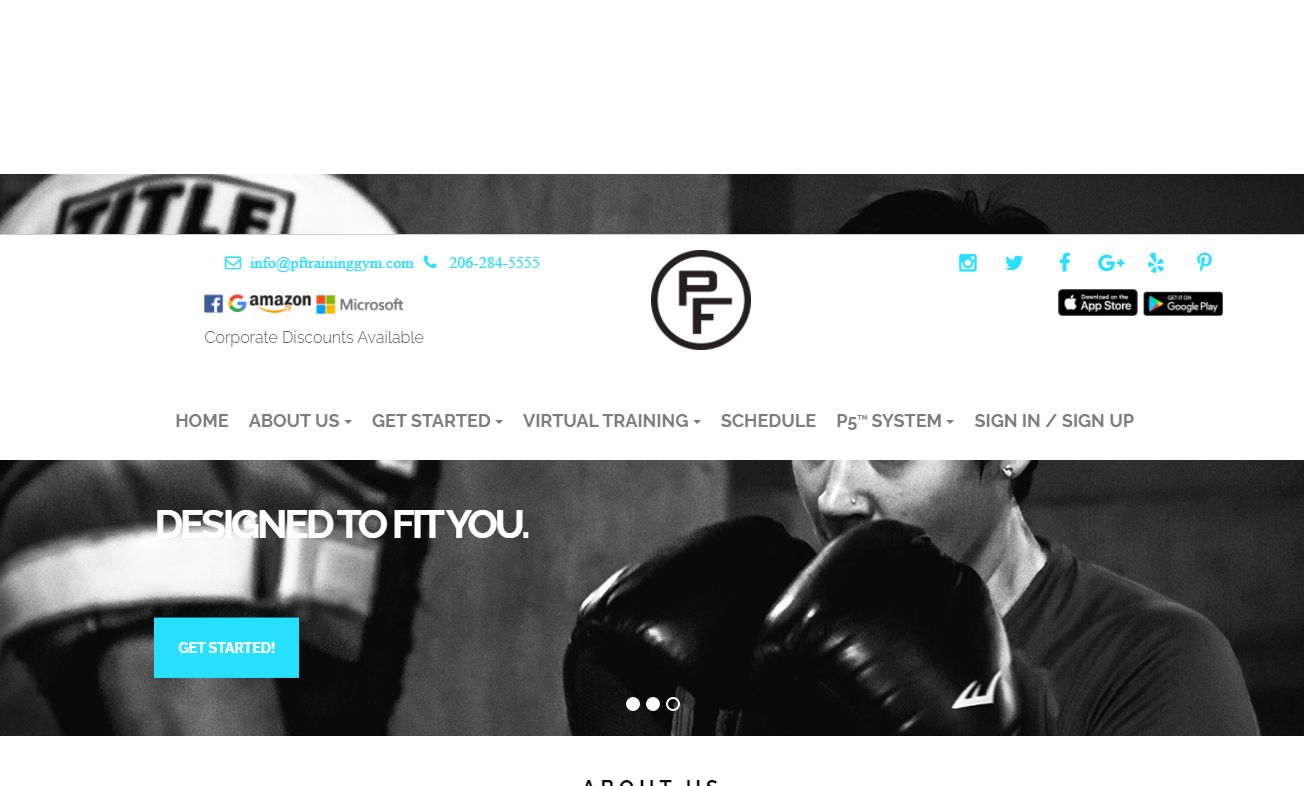 More than 350 "effective exercises for various muscle groups" promise detailed descriptions, photo and video guidance on how to perform them, and visualization of the muscles involved in the exercise. Immediately after launch, the app prompts you to choose where to train - at home or in the gym. When choosing an exercise program, it is important to determine your weight, height, and gender, then a special program is prepared for you. Additionally, it is the best gym website to track your progress using a built-in training diary, timer, calendar, and interactive charts.
10. Daily Yoga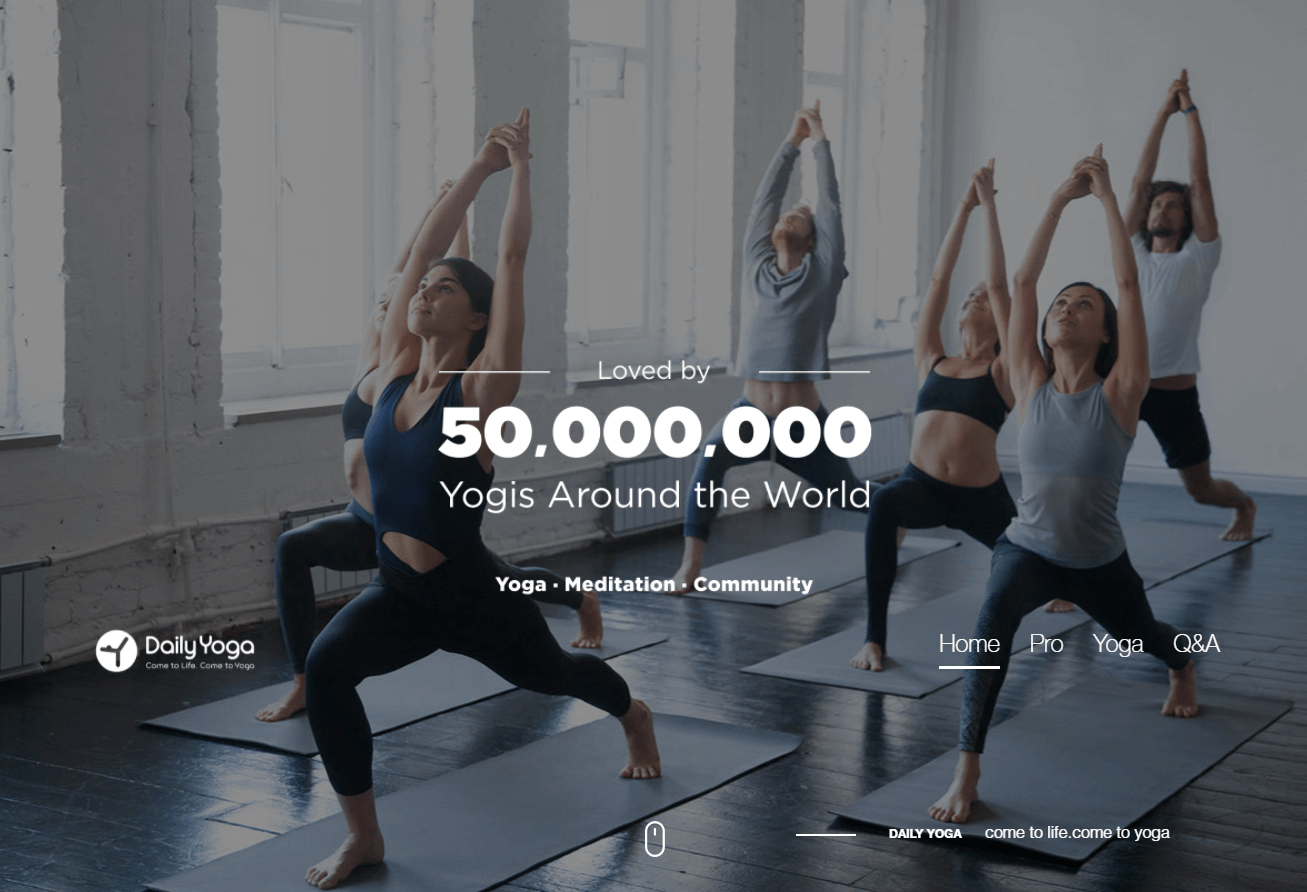 You can find 45 activities with around 300 asanas in the app. There are classes for toning, relaxation, weight loss, and separate exercises that are very suitable for problem areas. For example, to work the waist, hips, and chest. The workouts are divided into three difficulty levels: casual, medium, and hard. You can also set the desired duration: 5 to 45 minutes. For convenience, the asanas are accompanied by audio-guided video instructions.
Conclusion
So, we have come to the end. Now the only thing left to do is deciding on trainer software to use. Finding inspiration is a hard but required task, and the easiest way of achieving this is through extensive research.
Sign up for our newsletter
Be the first to know about releases and industry news and insights.
Let's

get started

on something great
Booknetic is a simple yet powerful plugin for accepting online bookings & payments on your WordPress site.