What are The Best Gym Names for Fitness Studios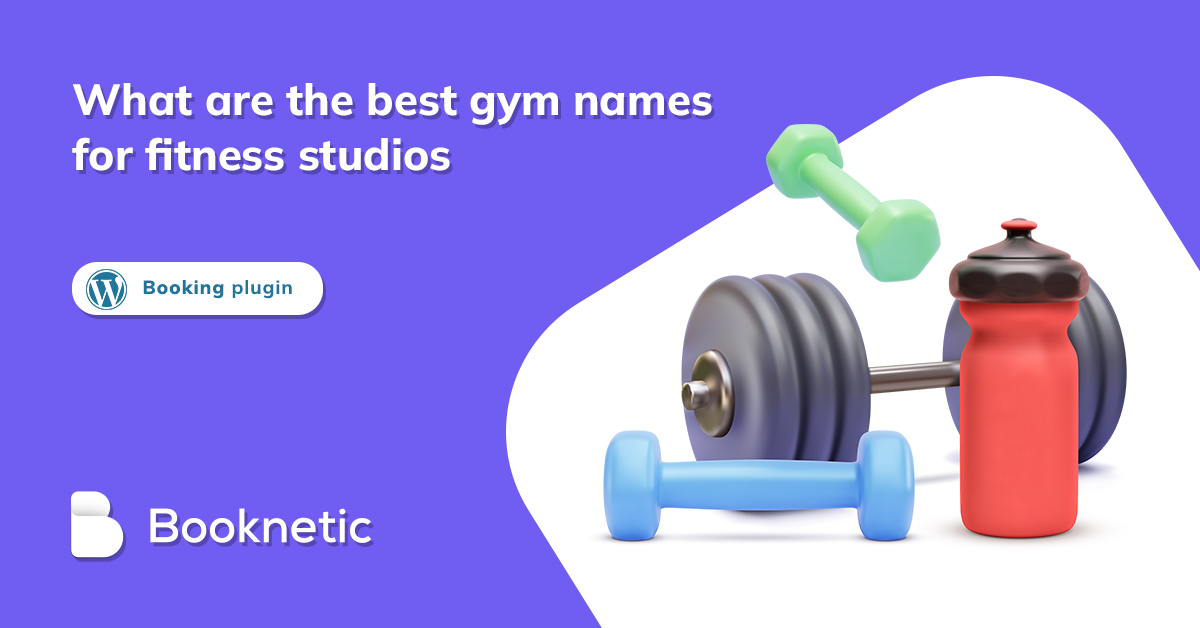 As the fitness industry keeps growing, it becomes more challenging to find the best gym names for studios. Having unique gym names stand first before coming to the service and experience fitness studios offer.
I'd say that picking a gym name could be the most stressful thing when it comes to managing a gym. First, because you will always be in search of the best gym names till the day your name is hung in front of your gym studio. And second, there are many external factors that come into play.
In this blog, we will walk you through the process of creative gym names and give you some inspiration to find your own name.
Why does finding the best gym names matter?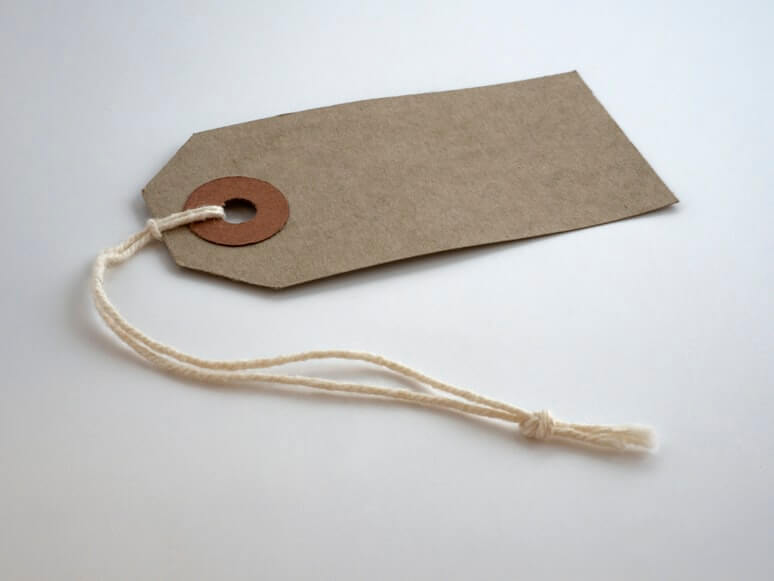 For any business in a competitive market, it is extremely important to stand out from the rest either by its services, prices, facilities or even by its name. Fitness business names are the first thing people will hear about studios and remember after that.
Whether people see it from advertising or hear it from peers, your business name is the first thing that people will come across. Connecting it with the brand identity, fitness business names are the first thing that gives people an understanding of who you are and what you do.
As we stressed at the beginning, it is demanding to come up with the best gym names that resonate with your brand identity yet clearly communicate your offered services.
Cool unique names carry everything in themselves. From the tone of the voice to brand personality to core values they say all about businesses.
In the fitness industry, where people continuously postpone visiting, catchy gym names carry extreme importance to grab the audience's attention and put them behind your fitness wheels. And, on a greater level, even if the majority of people do not step into your office, they should be aware of who you are.
Grab attention
In order to grab people's attention, it has to be more descriptive than sounding general. A name like Nany's fitness bar is a good example. The word fitness gets to the point of what this office is about. And since it says bar instead of the studio it can be added to the list of creative and funny fitness business names categories.
Public perception
Also, your fitness name matters a lot in terms of how people will perceive it. Best gym names are strongly tied to the brand identity. For example, if you have a too distinct gym service, your name needs to clearly communicate from the name. Seattle fitness club is a broad name if you are specialized in bodybuilding services.
Memorable
Being memorable is the last of generating catchy fitness names. With too many service providers in the market, your name has to stand out from the crowd. Adding a little taste of creativity and fun into the name would make sense in this regard.
But picking a banal name for the sake of sounding memorable is a great NO. It is like putting the cat among the pigeons. My advice is not to sacrifice your brand reputation for fast and easy rewards. Put more time and effort into your process you will come up with proper yet creative fitness names in the end.
5 guiding principles to craft effective fitness business names
1. Identify your audience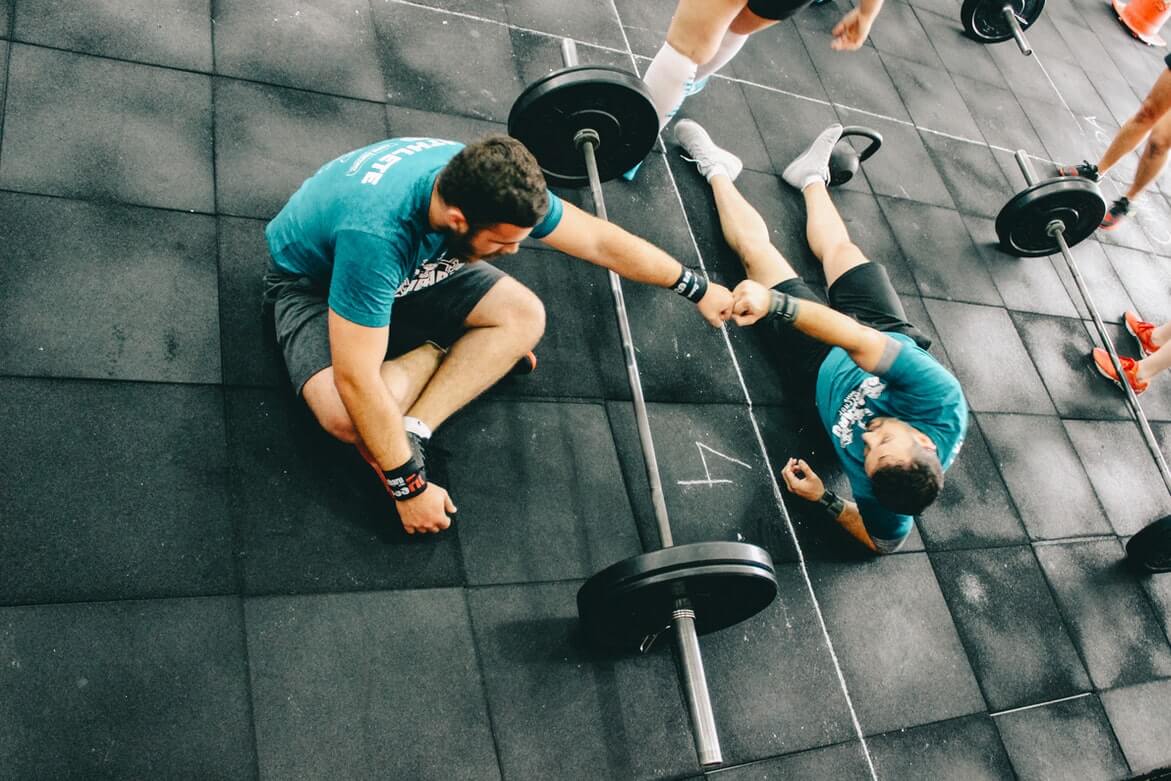 As with every business, you need to identify whom exactly you are appealing to before starting writing cool gym names. The rule of thumb is to start with broad and then narrow down.
It is important to clarify that fitness is a larger business than a gym. So, compared to gym names, fitness business names appeal to more general terms.
You need to consider personal identifiers like age, income, gender, types of fitness services you offer. Once you are more into their lifestyle, it becomes much easier to generate creative gym names.
For example, weight loss is a broad service for a gym office. Instead, think about this:
Weight loss > weight loss for females > weight loss after birth.
This is a more specific approach to identifying your target customers. This allows you to consider catchy gym names that resonate with your target audience's needs.
After filtering out your target audience criteria, you will change the name from Befit Girls to Befit Mums.
2. Check out the competition
Once you identify your target audience, it is time to find competitors who also appeal to the same group. The best way is to start with your locale. Look at 3 to 5 gym studios that have similar services and customer bases as you.
Understand their naming patterns and their branding strategies. Also, try to understand their tone and vision, and analyze how these are aligned with their names.
Seeing real examples is much more effective than comparing yourself to studios far away from your region. You will be able to ensure that you do not choose similar names and also clearly position yourself in the market. Otherwise, prospective clients will confuse your names and end up purchasing your competitors' services.
However, do not compare yourself with industry giants who offer multiple services as part of their fitness centers. It would be a waste of time rather than inspiration.
3. Brainstorm
You know whom to target, whom not to copy. Now, it is time to bring your fitness business names to the surface. Jot down a list of words that describe your business, your target audience, your values, and etc.
The best way to make this process effective is to stopwatch time for 5 to 7 minutes and only write within the timebound.
You will be surprised by how many catchy gym names you come up with after uninterrupted time.
Use adjectives that demonstrate your value proposition
What are the values you want your gym office to be remembered for?
What do you want your customers to feel when they hear your name?
What is the main benefit your product or service delivers?
These questions will guide you in finding fitness business names that are tied with your core values and prospective customers' expectations.
4. Ask for feedback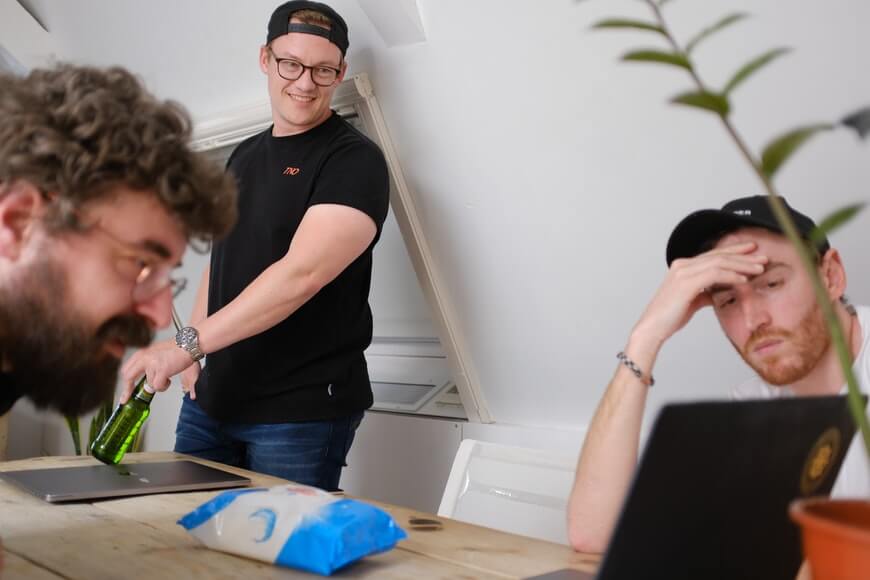 Once you go through all of the steps above, you will filter out names that do not meet the main criteria. After this, it could be harder to pick one among your best gym names list. An outside opinion would give a fresh perspective to go outside of the box.
This will raise your mood especially if you are prone to change your mind. Create a list of your cool gym names and ask for feedback.
Getting feedback from third parties is always a great way to highlight your ideas and get creative insights into the process. It is especially effective if you gather opinions from multiple sources groups like your team, potential customers, and friends.
From your acquaintance in the fitness industry, you have some pro fitness coaches, successful fitness owners, and marketers with relevant experience in your network. Start with their opinions to narrow down the list.
But if you want more people involved and look for genuine views in the feedback process, consider online surveys. You can use online survey tools like GoogleSurvey, SurveyMonkey to share your ideas. Or you create focus groups to interact with the target group.
Consider adding the following questions to your survey:
Is this a memorable gym name? If yes, why?
What does this name make you think of?
What do you not like about this name?
What kind of service would you expect from fitness with this name?
Online surveys are also double bingo.
First, they give you the perspective of other people's minds. Second, since you ask for people's answers on a new business name, you are consciously declaring your new fitness business. This will also help to stick people to your upcoming posts about the fitness studio.
5. Check domain availability
Once you decide on the name, check for its domain availability. Other businesses may have already taken the domain. You would like to see lawsuits while down the line while you are opening a new fitness studio.
If you cannot manage to get the exact domain name try at least the initials of your name. There are many hosting websites that will help you to check the domain availability and register your own website. Securing your domain name at the beginning is preliminary for the further performance of your website.
Because no matter what size your business is you will need a website. In the digital world, no business can proceed to later growth without having a sound website.
First, it helps to avoid common gym industry problems like branding and prospect reach out. Also, it lets you present your services, attract clients, and better market your business in the digital age. Having a website lets you streamline different solutions as part of your business website.
There are many fitness websites to get inspired to build your own. Your website is the first touchpoint prospective clients will reach out to you. The more solutions you offer them right from the website the more they will be inclined to continue with you.
Best gym management software includes crucial features like membership management, class scheduling, and billing management solutions into a single dashboard. For WordPress websites, Booknetic appointment booking plugin offers a smart solution to streamline payment and employee management within the appointment scheduling process.
As a fitness schedule plugin, it lets you share your staff availability, accept or reject appointments, and host class meetings due to Calendar sync. Integration with online payment gateways like Stripe and PayPal leads to full automation of gym management. This also ensures you are against no-shows and cancellations.
Cool gym names
Training day
Full stretch
Be like water
Gym republic
Fit dynasty
Fit for thy
In to the shape
Weight less
Bicycle crunch
Meta morphos
Pro fit
Juvenile
Catchy fitness business names
Connected to fit
Language of body
Born to fit
Power thy
Club the fit
Muscling up
Rising abs
Be strong
Born to train
Not tomorrow
Fit zone
Rise like a phoenix
Dreamed reflections
Funny gym names
Fit gal
FemFit
Bohemian gymnast
Fit vibes
Oh my fitness
Eat, pray, train
Abs circle
Jumpstart
Power house
Final words
Now you understand why having the best gym names in hand is necessary. Because the name plays a huge role in how clients perceive your brand. It will be embarked in everything including your logo, website, marketing materials, and public perception.
So, it needs a considerable amount of time to put things in order and come up with cool gym names that fit every criterion. Do not rush to make a decision just because you have a week's deadline for the name. Research and idea generation might take longer than expected. But it does not mean that you should put everything aside to find catchy gym names. Since you may not have the finance and time to compensate for the loss part.
This is why we gave you the list of applicable tips to generate unique fitness names. In a nutshell, coming up with creative gym names relies on a mix of audience understanding, market research, and testing out phases. Once you practice those steps you will come up with a good number of unique fitness business names for your business.
==> Also read: Psychology name ideas
Sign up for our newsletter
Be the first to know about releases and industry news and insights.
Let's

get started

on something great
Booknetic is a simple yet powerful plugin for accepting online bookings & payments on your WordPress site.