Best 5 Teletherapy Platforms for Therapists and Psychiatrists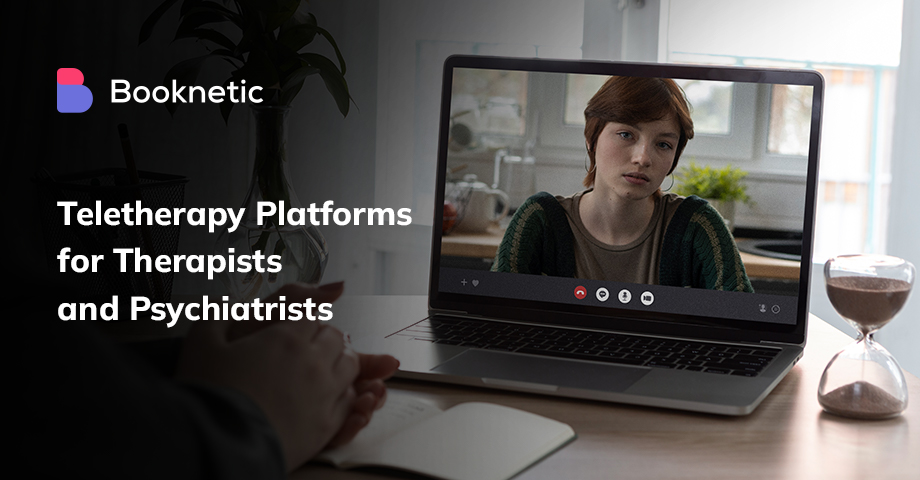 Before COVID-19, there were hundreds of thousands of people using telehealth services. Now that we're getting to the other side of the pandemic, there are tens of millions of people using these platforms. While they can be used to diagnose, manage, and treat all kinds of illnesses, behavioral disorders take up a significant percentage of telehealth appointments, especially on teletherapy platforms.
Some healthcare providers use a more generic video call tool during patient appointments; after all, even a basic video call service is HIPAA-compliant as long as it's encrypted end-to-end. Others go for a more comprehensive platform like TheraPlatform, which provides a variety of capabilities that help them manage their therapy practices more efficiently.

Thanks to the widespread availability (and sudden popularity) of telehealth, more therapists than ever are providing their services through telehealth platforms; in fact, there's been a 50+% increase in therapists who are available via teletherapy.

When you're trying to pick the right platform for a therapy practice, though, it can be tough to sort through all the options. Below you'll find five of the top teletherapy platforms, as well as a few criteria to help you make the best choice.
1. TheraPlatform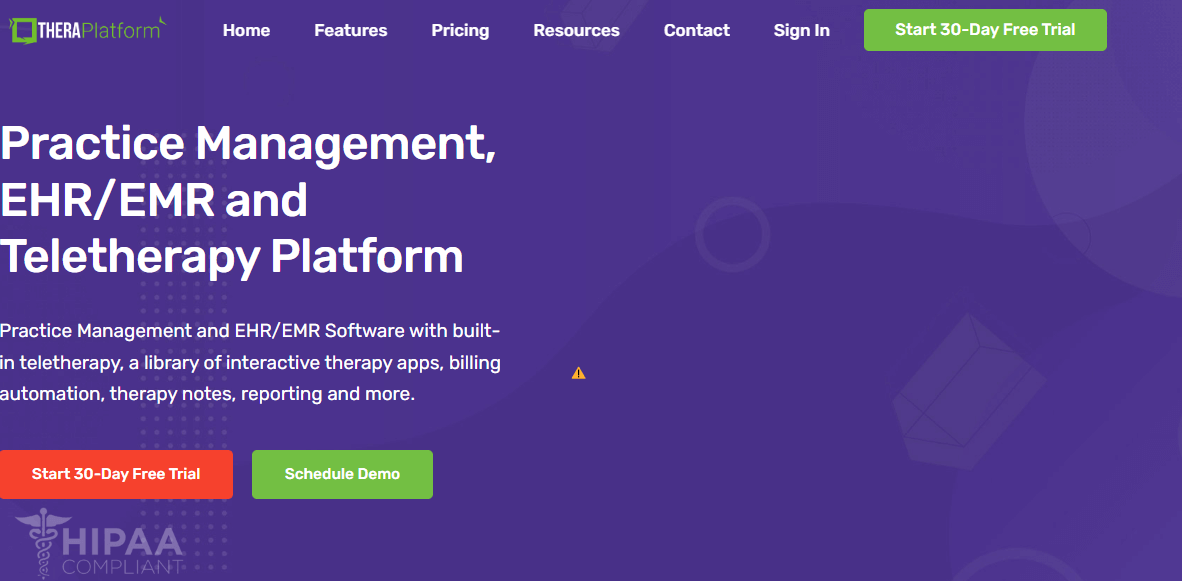 You could pick a platform that can be used by any healthcare provider, or you could choose one that's designed for therapists and clients alike, such as TheraPlatform. It's fully HIPAA-compliant, thanks to encrypted video calls, a secure website, and server monitoring.
Not only are the therapy sessions confidential and secure, but so is all the client data stored on the platform. Clients can log in through a dedicated online portal to manage their appointments, submit e-claim forms, view reports, and enjoy interactive apps. Therapists can take advantage of a whiteboard feature during calls or record sessions for future analysis.
2. Zoom for Healthcare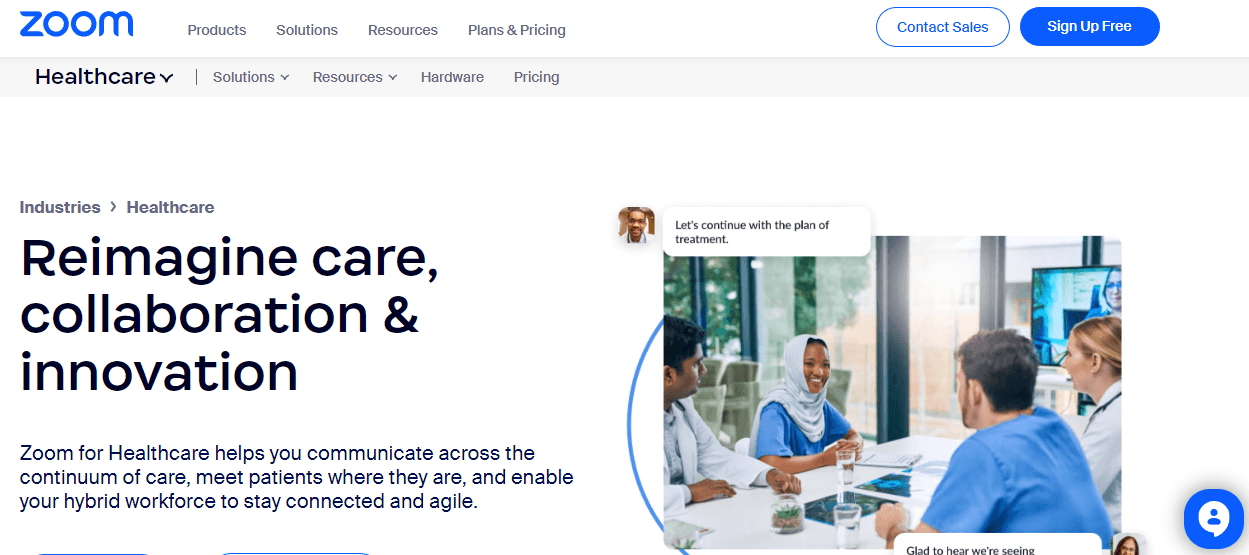 The platform is already familiar to people all over the US as a video call service, so if they're using it for telehealth, they'll already know how to navigate it. Not surprisingly, the emphasis is on secure video calls; healthcare providers can also integrate with electronic patient health records and connected medical devices.
This isn't meant to be a one-stop-shop for telehealth, though; Zoom for Healthcare doesn't include features like schedule management, automated billing, or documentation.
3. Doxy.me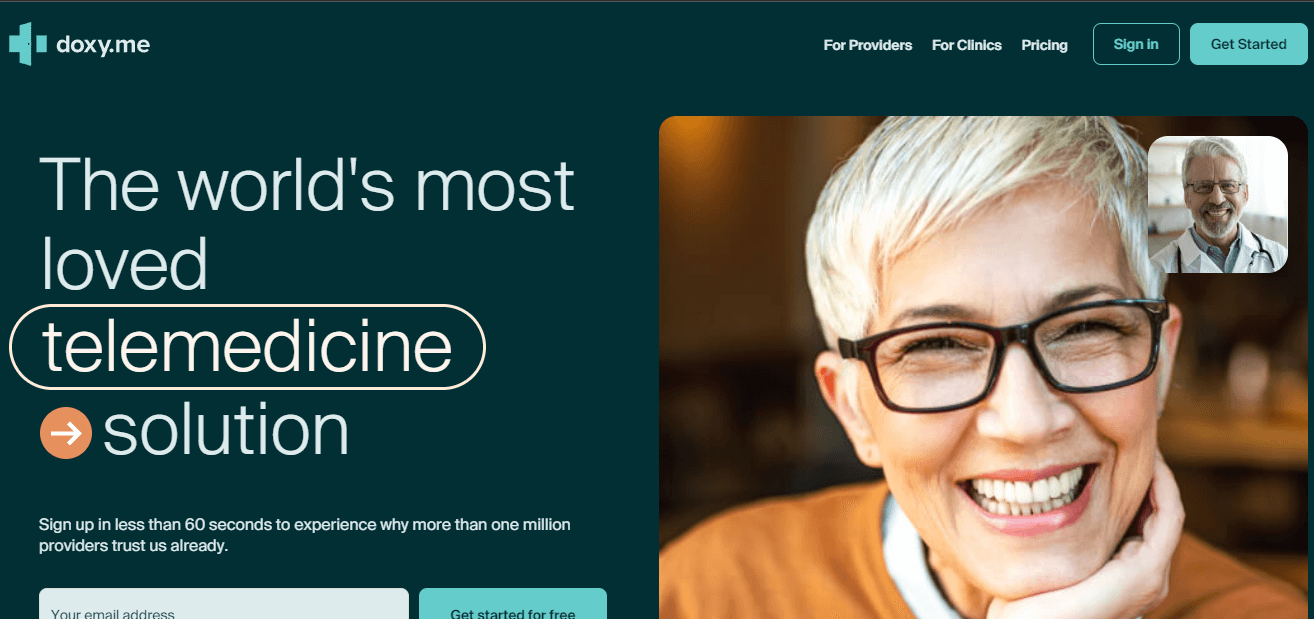 As one of the rare telehealth platforms that's available as an app, Doxy.me is all about usability. Downloads or plugins aren't required, and healthcare providers can easily manage appointments in case of cancellations or delays.
If a client checks in early for a session, they can peruse educational videos, reading materials, and images while they wait in a patient queue. The platform also gives healthcare providers the option to add their logo to the interface, which appears more put-together for clients.
4. VSee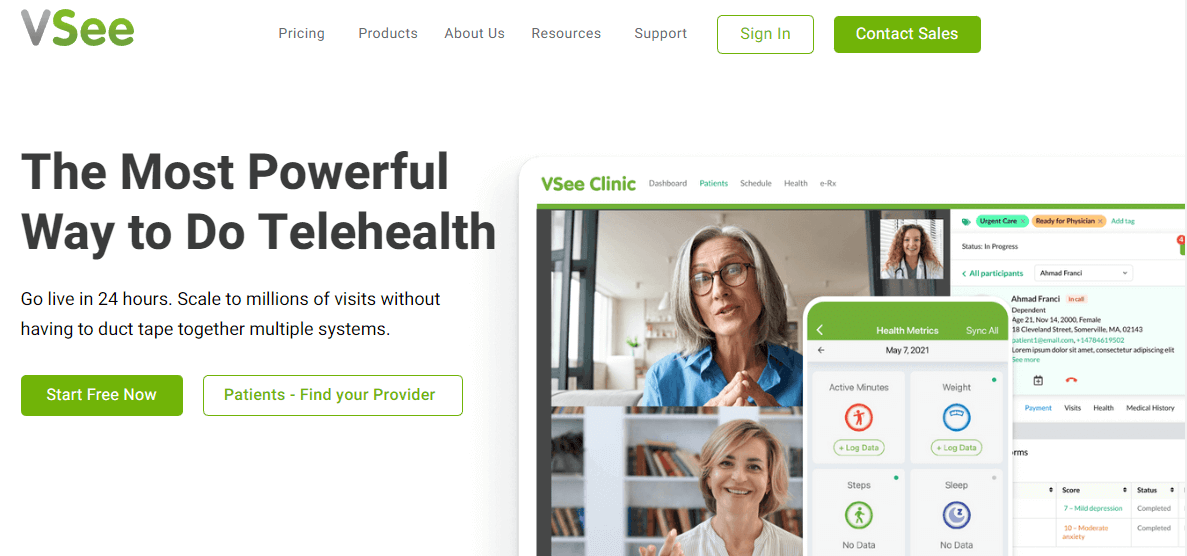 This platform focuses on maintaining a connection between healthcare providers and patients, even between virtual appointments. Clients can send pictures, food diary entries, and mood charts to their therapists or connect devices such as Fitbits, wireless scales, and blood pressure monitors to the platform.
The therapist's job is also made easier with payment processing and client intake forms available on VSee, and every step of the process is HIPAA-compliant. Since it's optimized for pretty much any internet speed, just about anyone can use VSee, even without a high-speed connection.
5. Nuna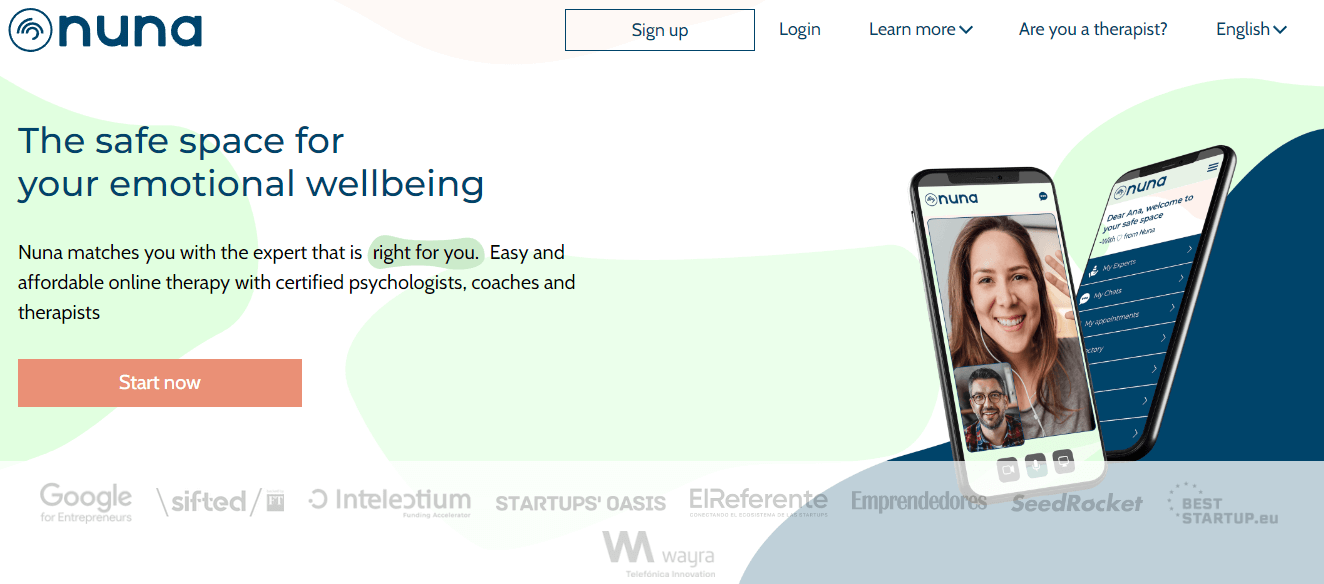 With full encryption for video calls and patient data, Nuna is a HIPAA-compliant teletherapy platform. Besides video calls, they also offer features such as automated appointment reminders for clients, invoicing and billing, and screen-sharing during therapy sessions.
6. BetterHelp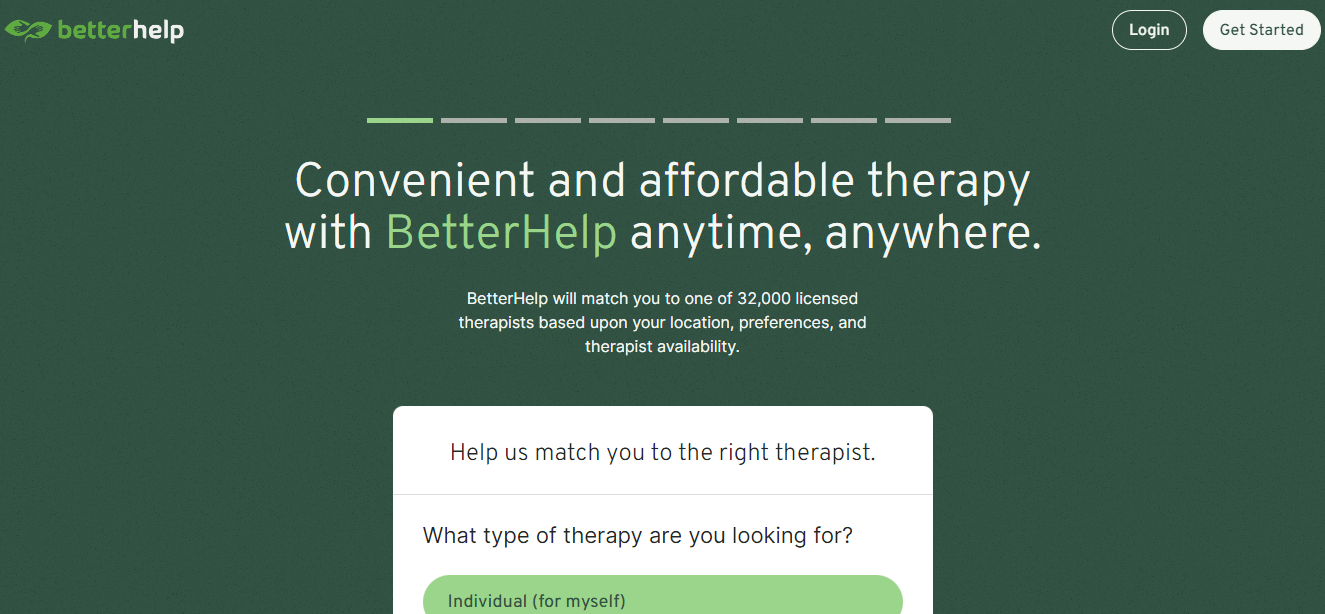 BetterHelp is a renowned platform that offers specialized care tailored to meet the diverse needs of individuals, including couples, teenagers, and members of the LGBTQ+ community. With a team of qualified therapists, BetterHelp ensures that clients receive expert guidance and support. One of the key features of the platform is the ability for users to message their dedicated therapist at any time, providing a convenient and accessible means of communication.
7. Online-Therapy.com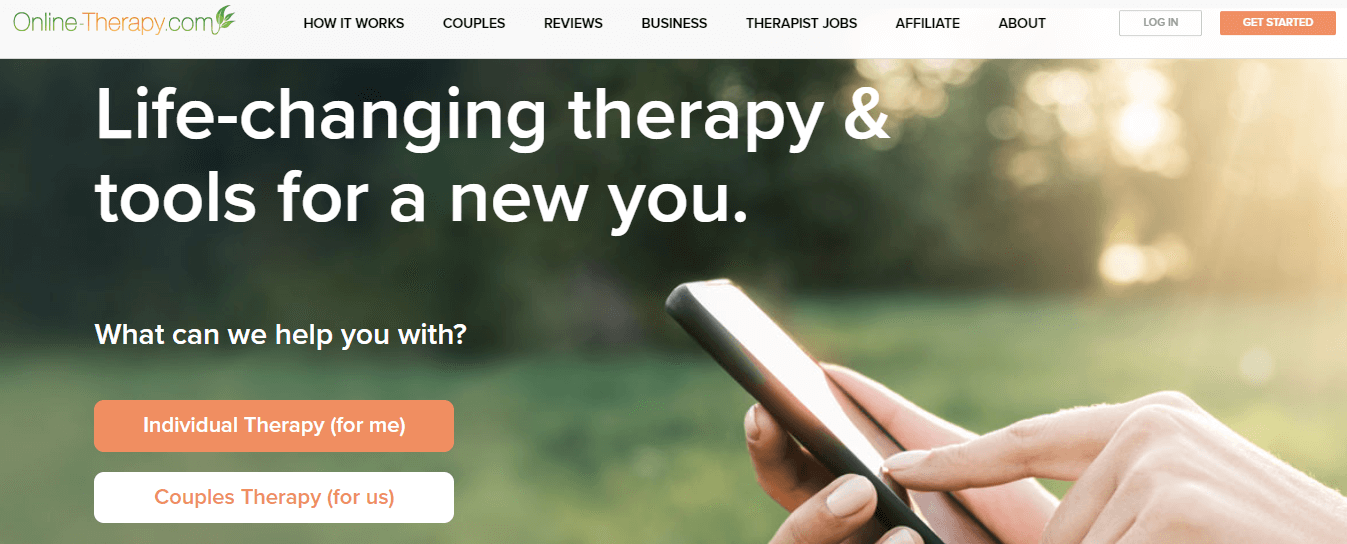 Online-Therapy.com distinguishes itself as a leading platform with a primary focus on cognitive behavioral therapy (CBT). CBT is a widely recognized therapeutic approach that assists individuals in transforming their thoughts and behaviors to achieve improved mental well-being. Through Online-Therapy.com, users gain access to a wealth of resources, including interactive worksheets and journals designed to facilitate self-reflection and growth.
Additionally, the platform offers live chat sessions with experienced therapists, allowing users to engage in real-time conversations and receive valuable guidance.
8. 7 Cups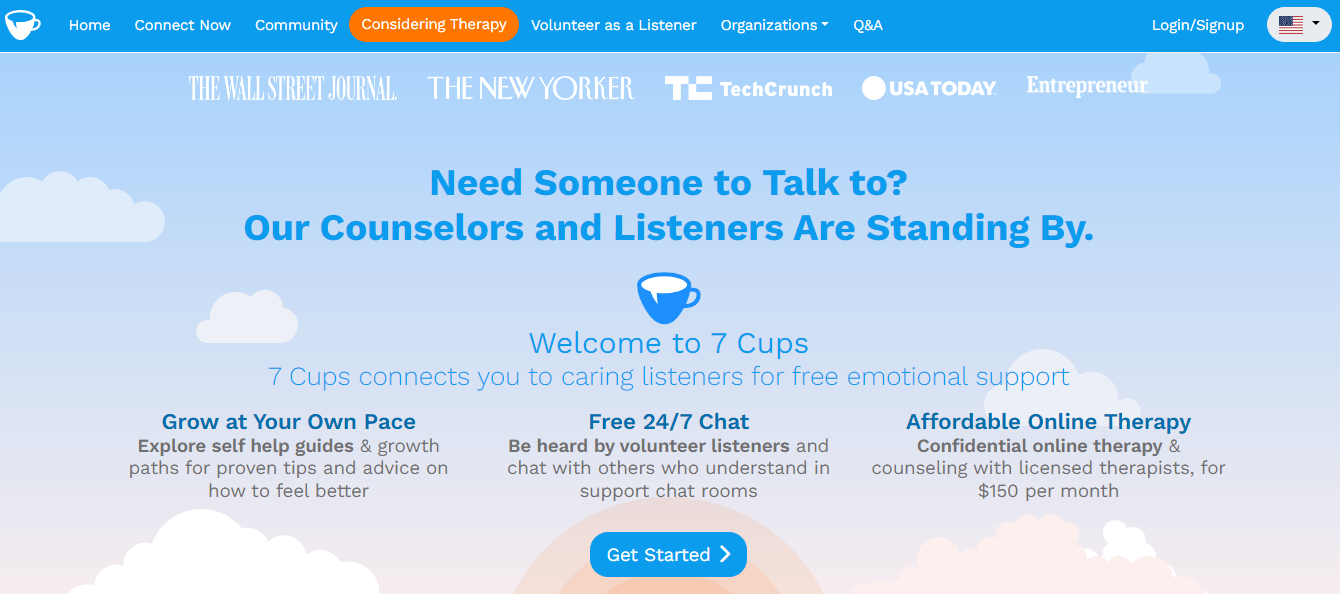 7 Cups is a notable platform that prioritizes affordability and accessibility in online therapy. The platform recognizes that mental health support should be within reach for everyone, regardless of their financial circumstances.
As such, 7 Cups offers a unique two-tiered approach. Users can connect with trained listeners who provide empathetic and non-judgmental support at no cost. These listeners offer a compassionate ear to individuals seeking someone to talk to and share their thoughts and emotions.
Alternatively, users have the option to subscribe to a monthly fee-based plan, which grants them access to licensed therapists for more specialized and in-depth conversations. By catering to various budgetary needs, 7 Cups ensures that individuals seeking therapy can find the level of support that suits them best.
Essential criteria for choosing a teletherapy platform
Regardless of what you want a telehealth platform to do for your therapy practice, you should ask the following questions before making your choice.
Is it easy for everyone to use? There are two parts to this. First, it should be well-organized and intuitive for all users; you don't want to waste time finding the right page or form, and your clients shouldn't have to either. Second, video call quality is very important, so if the platform frequently drops calls or produces grainy images, that'll reflect poorly on your practice and be frustrating for everyone. Since a teletherapy platform may be your primary mode of interaction with some clients, it's important to ensure that you're maintaining the same standard of care for online services as you do for in-person sessions.

Do its features improve workflow? Even though the focus for the clients may be on video calls, there are all kinds of extra capabilities on most teletherapy platforms that could make your job as a therapist easier. You could take care of invoicing and billing on the same platform where you meet your clients online, or you could stay connected with them through file-sharing or integrated devices. You could even manage client information or let clients manage it themselves through an online portal. It all depends on what your priorities are.

How will the cost impact your bottom line? There are plenty of expenses associated with running a therapy practice, but if using a teletherapy platform drives up your prices or causes other difficult adjustments, maybe that isn't the best one for you. After all, you don't want to charge so much that you price yourself out of the market.

Does it keep client data secure? Just like all healthcare professionals are required to keep patient files confidential, client data that's stored on a teletherapy platform has to be encrypted and monitored for security. Video calls also need end-to-end encryption in order to be HIPAA-compliant. Platforms that are specifically designed for telehealth generally meet HIPAA's requirements, as well as some generic video call services.
==> Also read: 8 Lifestyle Secrets of Successful Salon Owners
The takeaway
Whether you just need a way to connect with clients who can't visit in person, or you're looking for a comprehensive solution for your telehealth therapy practice, there are plenty of options to choose from. If you can establish what you need from therapy practice management software, you'll be able to make the choice that's right for both you and your clients.
Sign up for our newsletter
Be the first to know about releases and industry news and insights.
Let's

get started

on something great
Booknetic is a simple yet powerful plugin for accepting online bookings & payments on your WordPress site.