It can be challenging for site owners to find the right plugins to upgrade their WordPress websites with over 50,000 plugins in the WordPress plugin registry, not to mention thousands more on third-party websites. The right plugins are critical for your website's speed, security, and user-friendliness. Fortunately, a few simple winners will support almost every WordPress account. We'll take a closer look at 10 must have WordPress plugins for a new website in 2021 in the sections below.
What is the significance of plugins?
The building blocks of your WordPress platform are plugins. They add vital features to your website if you need to add contact forms, boost SEO, speed up your site, set up an online shop, or have email opt-ins. A plugin can do almost anything you want for your website.
Plugins assist you in optimizing your site for search engines, preventing spam, and improving user experience.
Every company has unique requirements, but there are a few plugins that every WordPress website, regardless of industry, should have.
There are thousands of free and paid WordPress plugins available to download and install — here are the best plugins for WordPress, regardless of the type of website you're creating.
Here are the 10 must have WordPress plugins for a new website:
Yoast SEO
Yoast SEO is by far the most common SEO plugin for WordPress, and it's easy to see why it's one of our must-have plugins. It can not only help you boost your SEO, but it can also assess the readability of your content. Since 79 percent of users skim your posts and forums, the more open your copy is, the more likely you will keep their attention.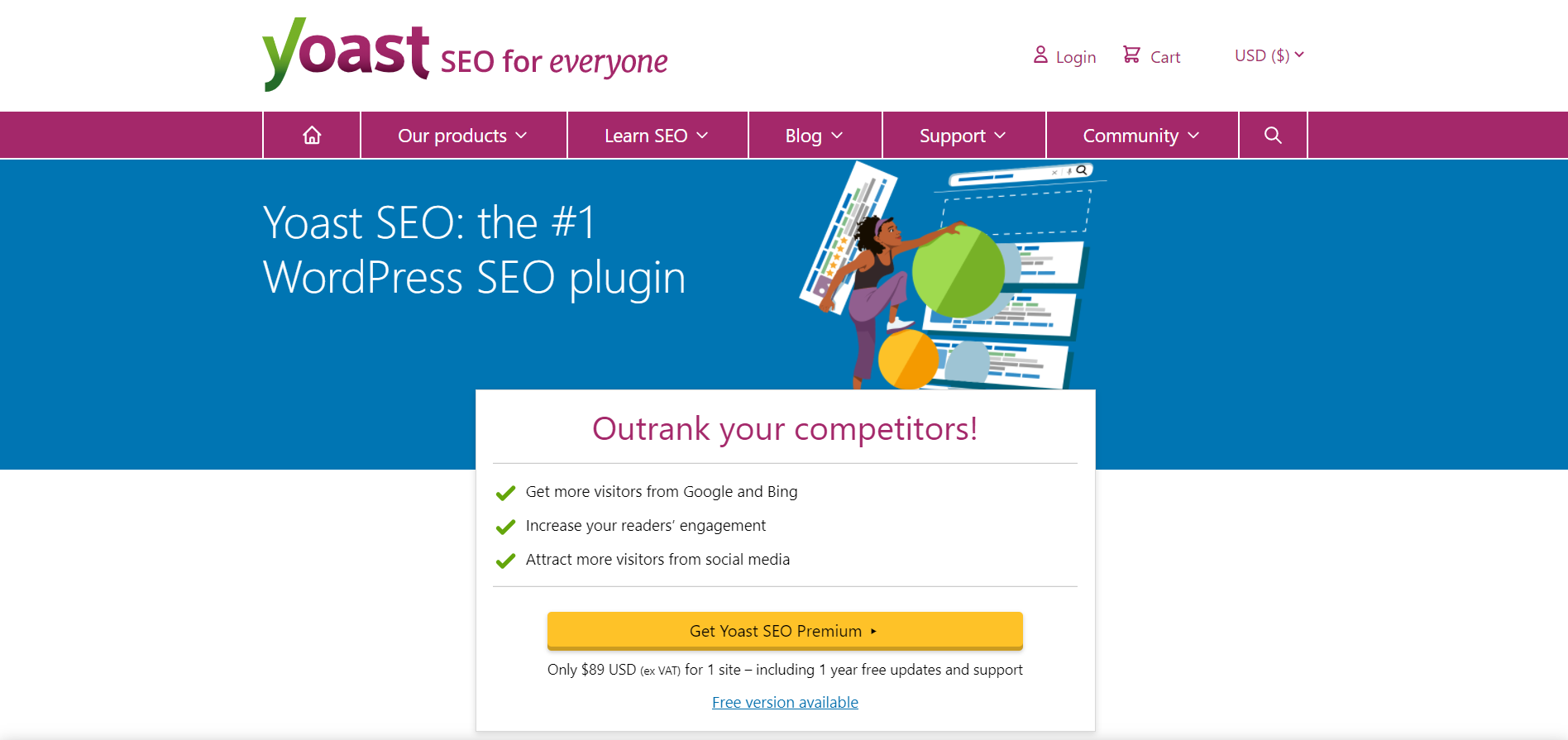 There are many ways to push traffic to your website in terms of SEO. None, however, have the same potential as search engines. Because Google alone processes over nine billion requests a day. It's no exaggeration to suggest that organic traffic can make or break a website, and in most cases, you can't buy your way to the top. Just 5% of search engine traffic leads users to paid results, to emphasize the point. As a result, optimizing your keyword strategy is crucial for every website.
Critical features of Yoast SEO plugin:
You can use keywords and meta descriptions to optimize your WordPress articles and sites.
You can see how well your content is optimized right now and make changes as needed.
With a plugin's few simple tips, you can improve the readability of your posts.
Elementor
Elementor is one of the most fabulous additions to our must-have WordPress plugins list, with over 5,000,000 active installs. It's a visual page builder that allows you to create unique page designs that aren't entirely reliant on your current theme.
This means you don't need to be a web developer to add fun effects like background overlays, hover effects, transitions, and more; anything can be achieved with just a few clicks. It runs well with the Gutenberg editor and the rest of the WordPress plugins on this list.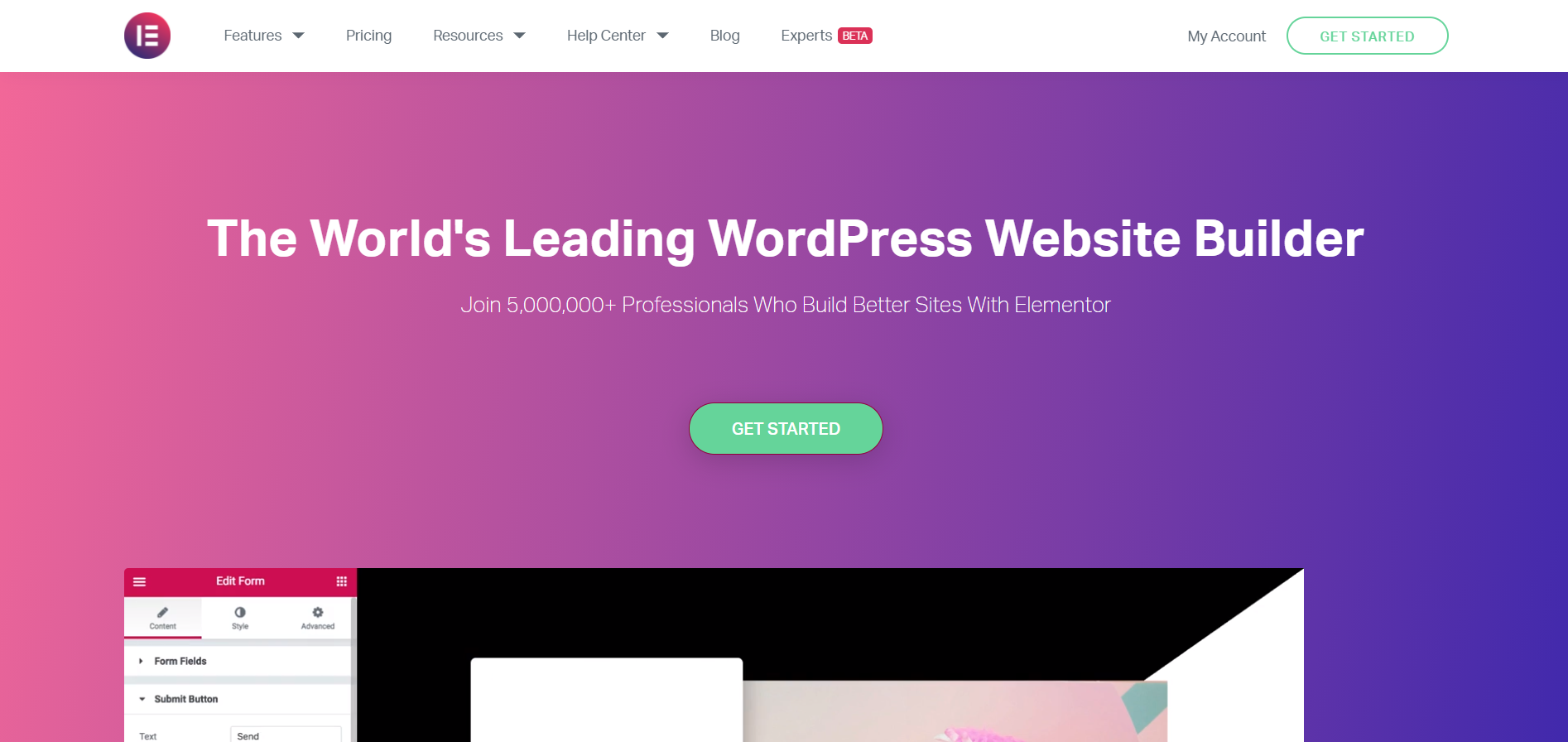 Elementor (read review) is a valuable tool for those who want to build a stunning landing page for their business. It's also the best choice for those who want a custom design for a website section but don't want to hire a developer.
Key features of Elementor:
Choose from the Elementor library's 150+ beautifully designed models.
With a quick feature drag and drop, you can build a value proposition.
Create unique templates for your website.
All in One SEO
Search engine optimization (SEO) aids in increasing the number of visits to your website. WordPress is SEO-friendly out of the box; there is more you can do with SEO best practices to boost your website traffic.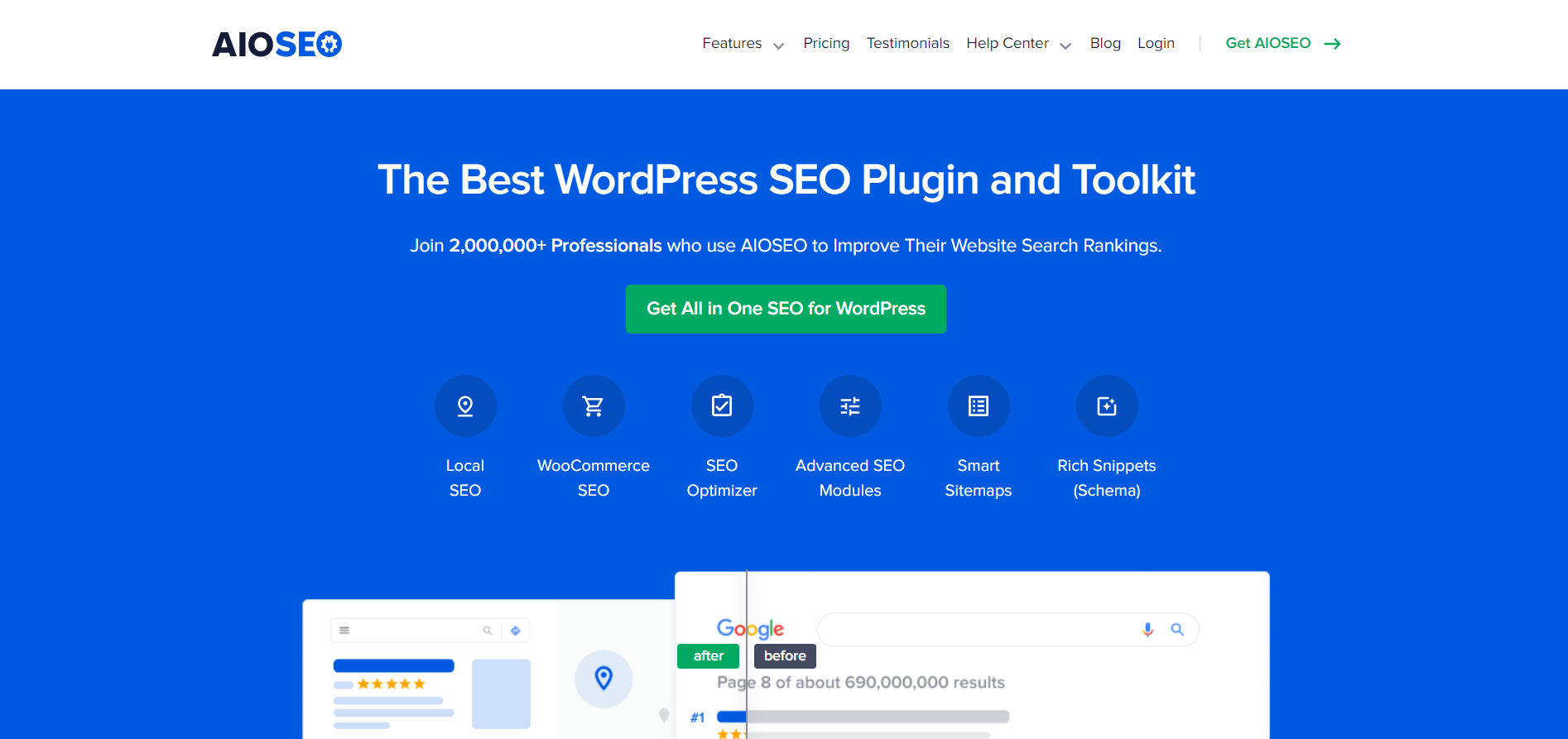 AIOSEO (All in One SEO) is one of the most common WordPress plugins. Over 2 million websites make use of it. AIOSEO is the most robust WordPress SEO plugin, including all of the functionality and resources you'll need to boost your on-page SEO. It assists you in adding meta tags, creating sitemaps, connecting your site to Google Search Console, social media optimization, and more. Their team is still coming up with new SEO features to help you boost your search engine rankings.
FS Poster
FS Poster is a fantastic tool for automatically publishing WordPress posts to most social media platforms. You can also use FS Poster to schedule posts, republish previously generated posts, and so on.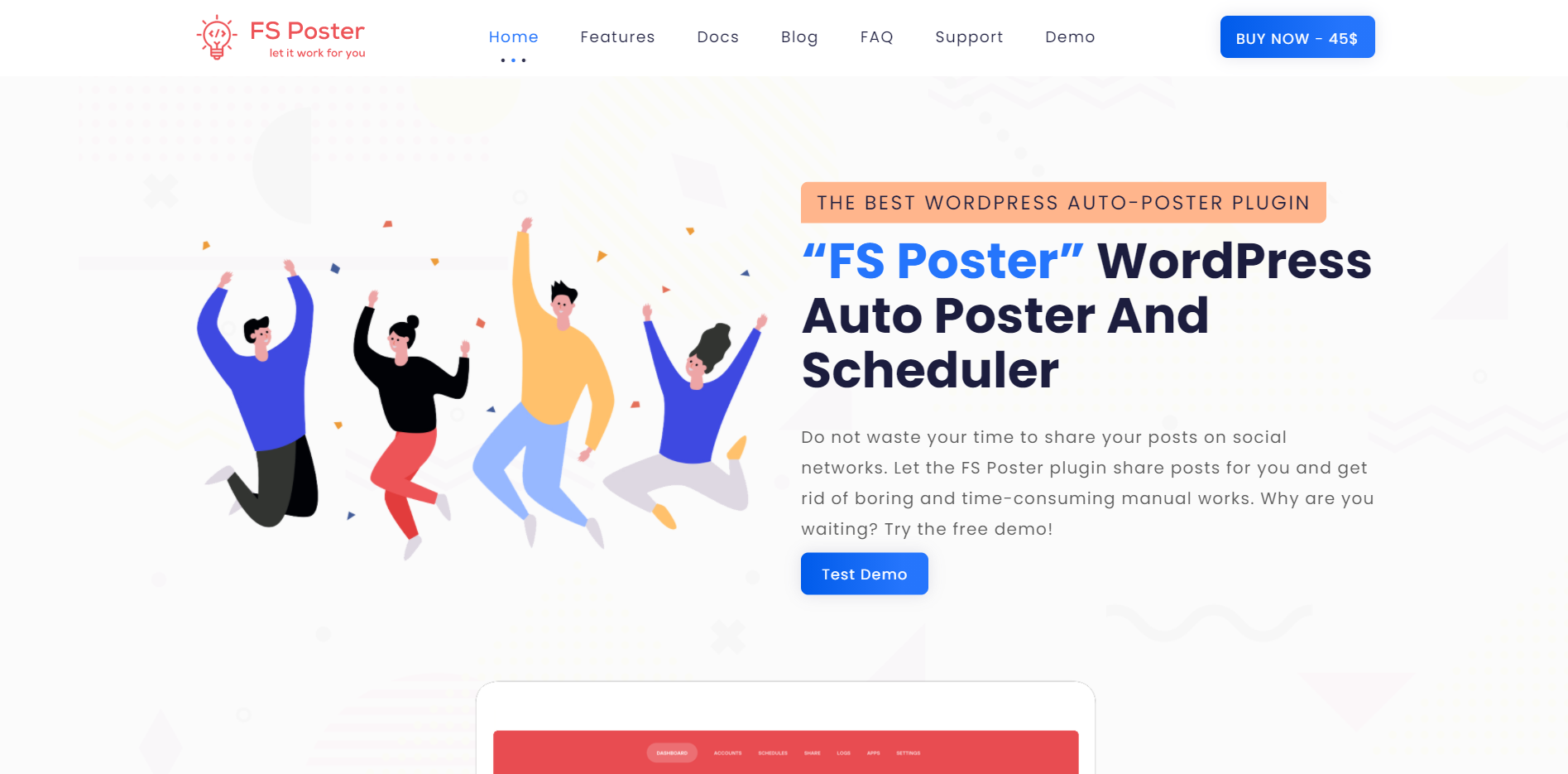 Critical features of FS Poster auto-posting plugin:
Make the most of your time. You will save time by automatically sharing your WordPress posts.
This plugin improves the site's search engine optimization. You would be able to increase the number of social media connections to your website.
By using the plugin's Schedule feature, you'll be able to keep your social profiles fresh by posting regularly.
You will increase the number of visits to your website with this plugin.
FS Poster has a lot of features, and here are some of them:
Custom Post Types
URL Shortener
13+1 Social Network interaction
Insights
Logs
Calendar view
Proxy Support
Hashtags and emojis
WordPress Multisite
Google XML Sitemaps
WordPress sitemaps are critical, making it easier for search engine crawlers to locate and retrieve the relevant pages and articles on your WordPress blog. The Google XML Sitemaps plugin supports WordPress-generated pages and custom URLs.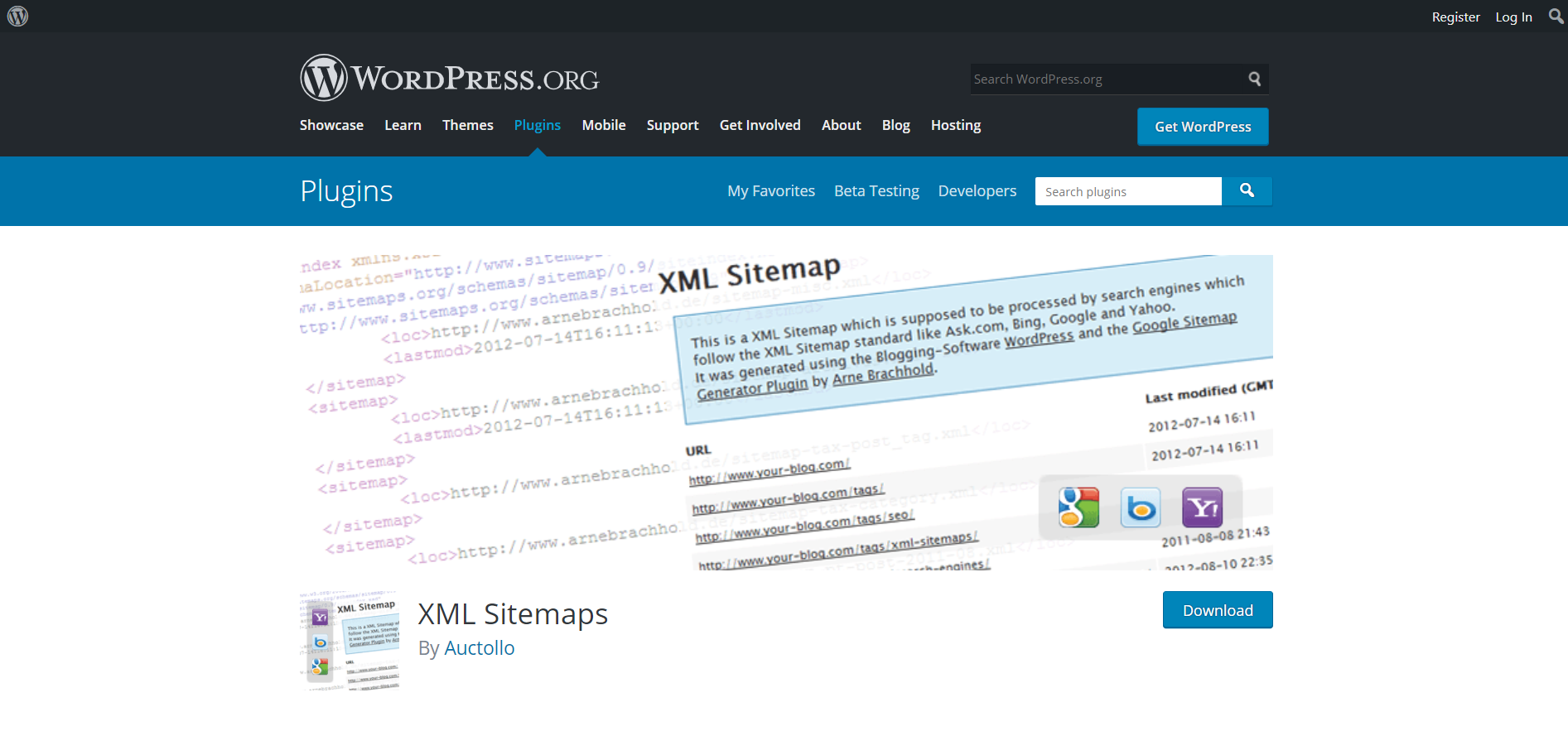 Smush Image Compression and Optimization
It's critical to optimize each image file on your web. Manually doing this for each picture, on the other hand, can be a time-consuming and tedious process. This plugin automatically compresses and optimizes your files. Smush is an image optimization plugin that can help you out by compressing images around your web automatically. Our website will load quickly for users if you use compressed files.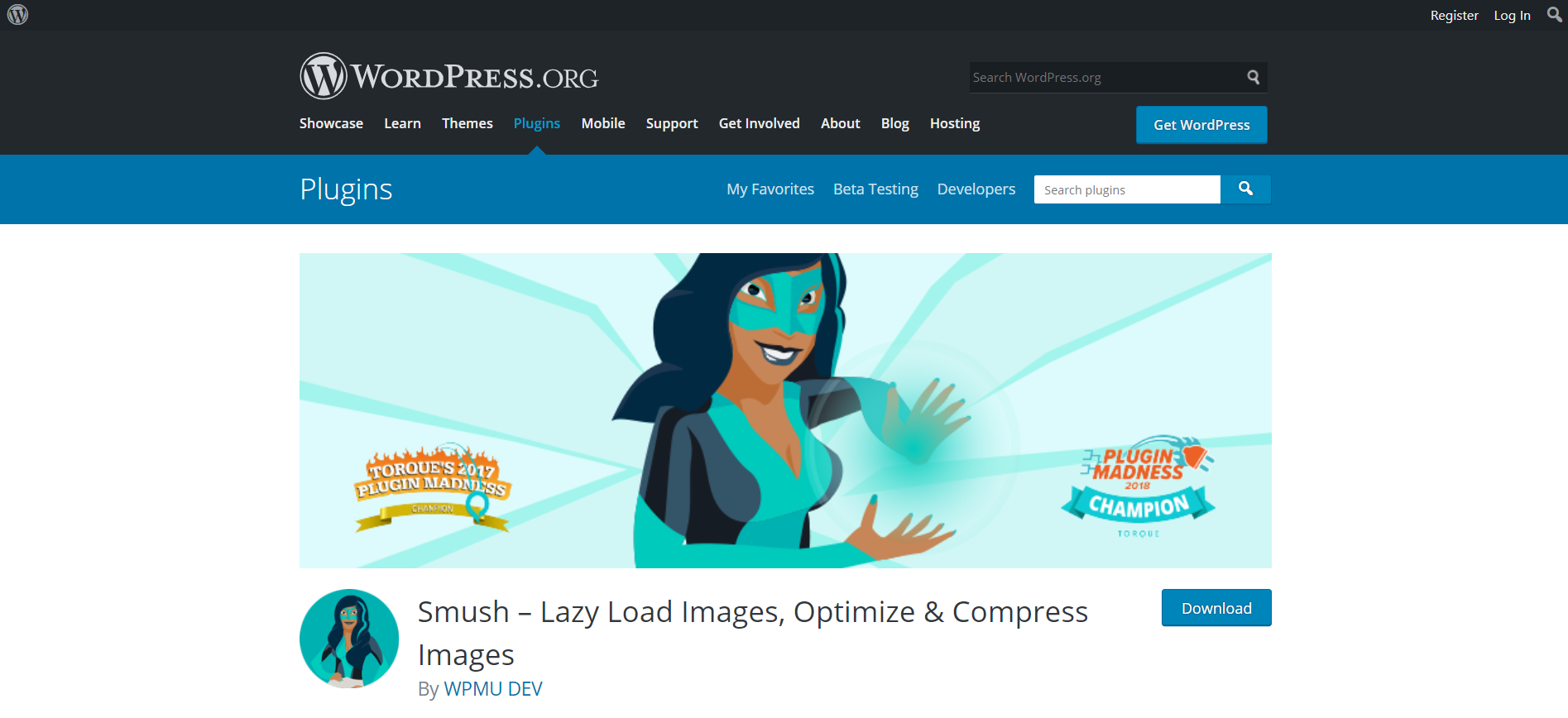 Simple SSL
The Google Chrome browser penalizes HTTP pages by informing Internet users that they surf an insecure website. Knowing that Chrome is used by 46% of people in the United States (as of January 2021), you can see why switching to HTTPS is essential. TTPS is a protocol that appears at the start of your URLs. Guarantees that any data you send to a website is encrypted, which increases your site security. You can install HTTPS manually, but it is not a simple task for a novice. For more details, see our blog post.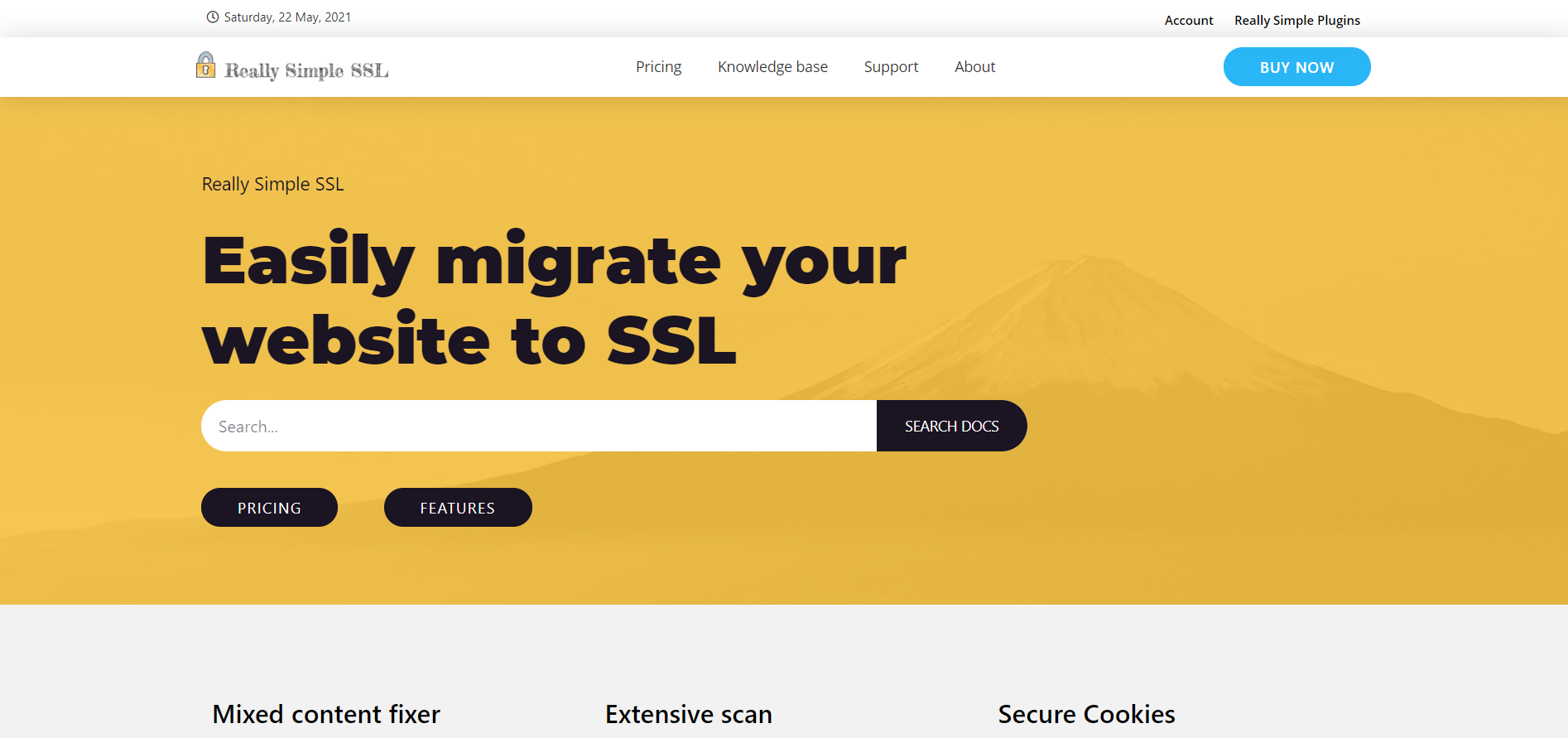 We suggest a very Simple SSL for your security. Automatically detects your settings and configures your website to run over HTTPS," according to the plugin. It's easy to use, and all are completed with a single click.
Very Simple SSL is especially helpful when dealing with mixed content. Then a site transitions from HTTP to HTTPS, some of its resources (images, CSS files, JavaScript, and so on) will still load in HTTP rather than HTTPS; furthermore, the page will not be entirely stable.
WP Rocket
WP Rocket is one of the most helpful WordPress caching plugins available. It helps you quickly increase your WordPress website's pace and efficiency without requiring technical knowledge.
It activates suggested WordPress caching features such as gzip compression, page caching, and cache pre-loading. O boost page load times, even more, you can enable optional features like lazy loading images, CDN support, DNS prefetching, minification, and more.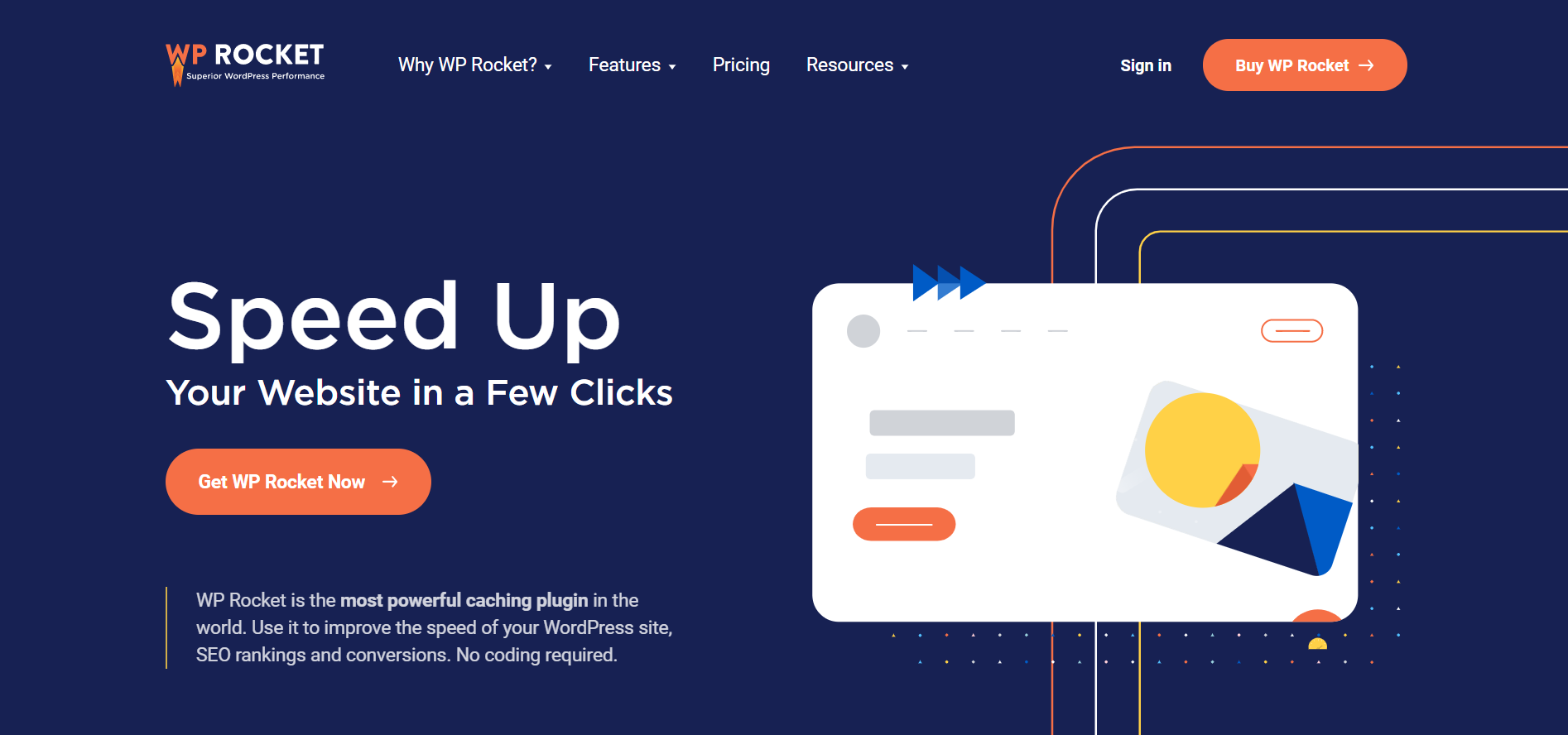 Most notably, WP Rocket does not save pages in the cache until requested. It automatically crawls and builds your website cache, resulting in an immediate performance boost.
WP Rocket also includes Imagify, a free image optimization tool that can help your website load even faster.
This is by far the most user-friendly and beginner-friendly caching plugin available. The only drawback is that it is a paid-only service.
Rank Math
Rank Math is new to the SEO plugins scene, but it has quickly established itself. Rank Math uses a game-like algorithm to help you optimize your content for search engines, as the name suggests. On a scale of 0-100, each post is ranked according to its degree of optimization.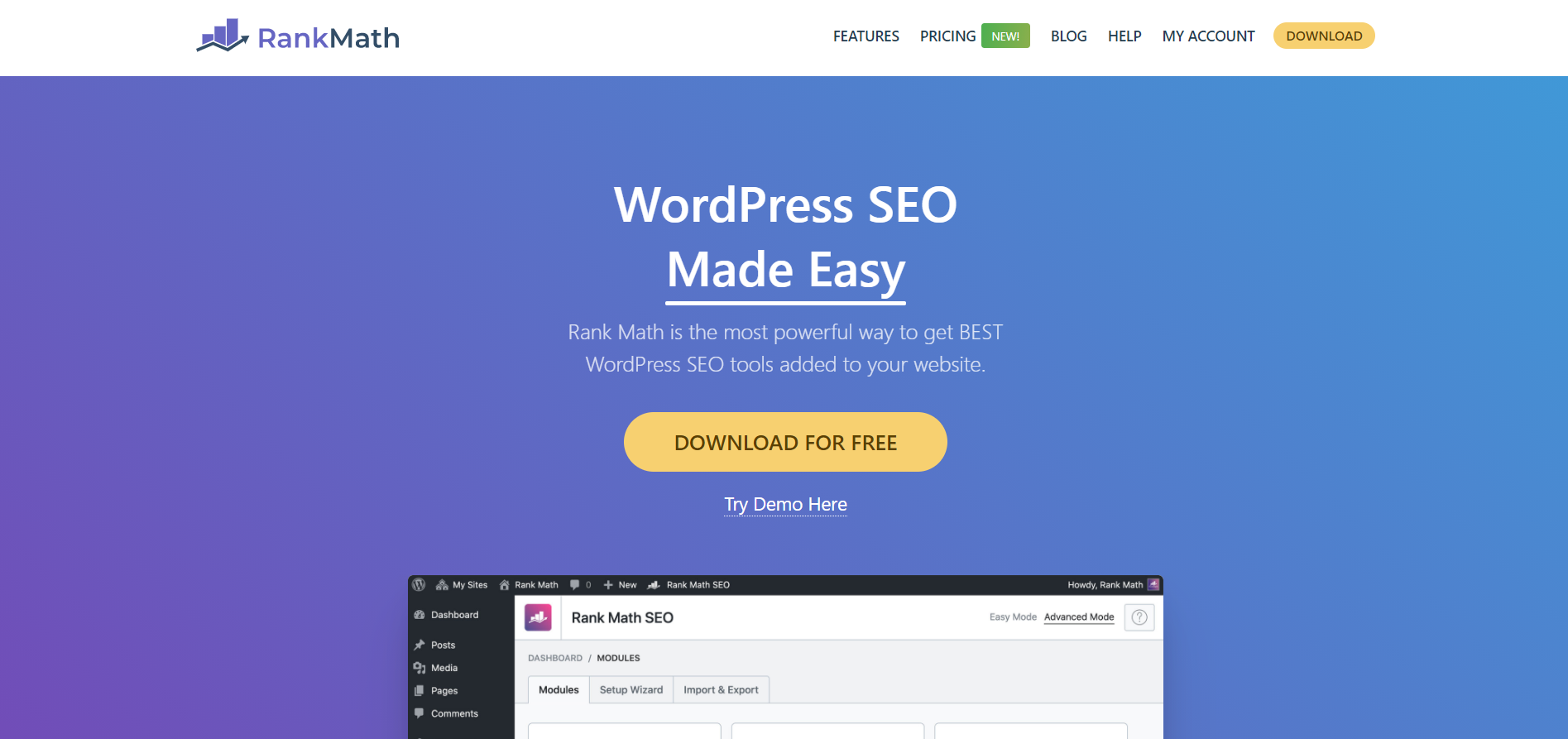 Aside from that, the plugin includes built-in SEO modules that you can enable or disable depending on your needs. Rank Math will help you with local SEO, WooCommerce SEO, picture SEO, and more, as well as integrate your site with Search Console.
Wordfence Security
WordPress is one of the highly used platforms, and it is also the most commonly hacked platform. WordPress is a high-profile target, but that doesn't mean we can't reduce the risks and keep attackers at bay. This is where Wordfence comes in – it's the best WordPress security plugin.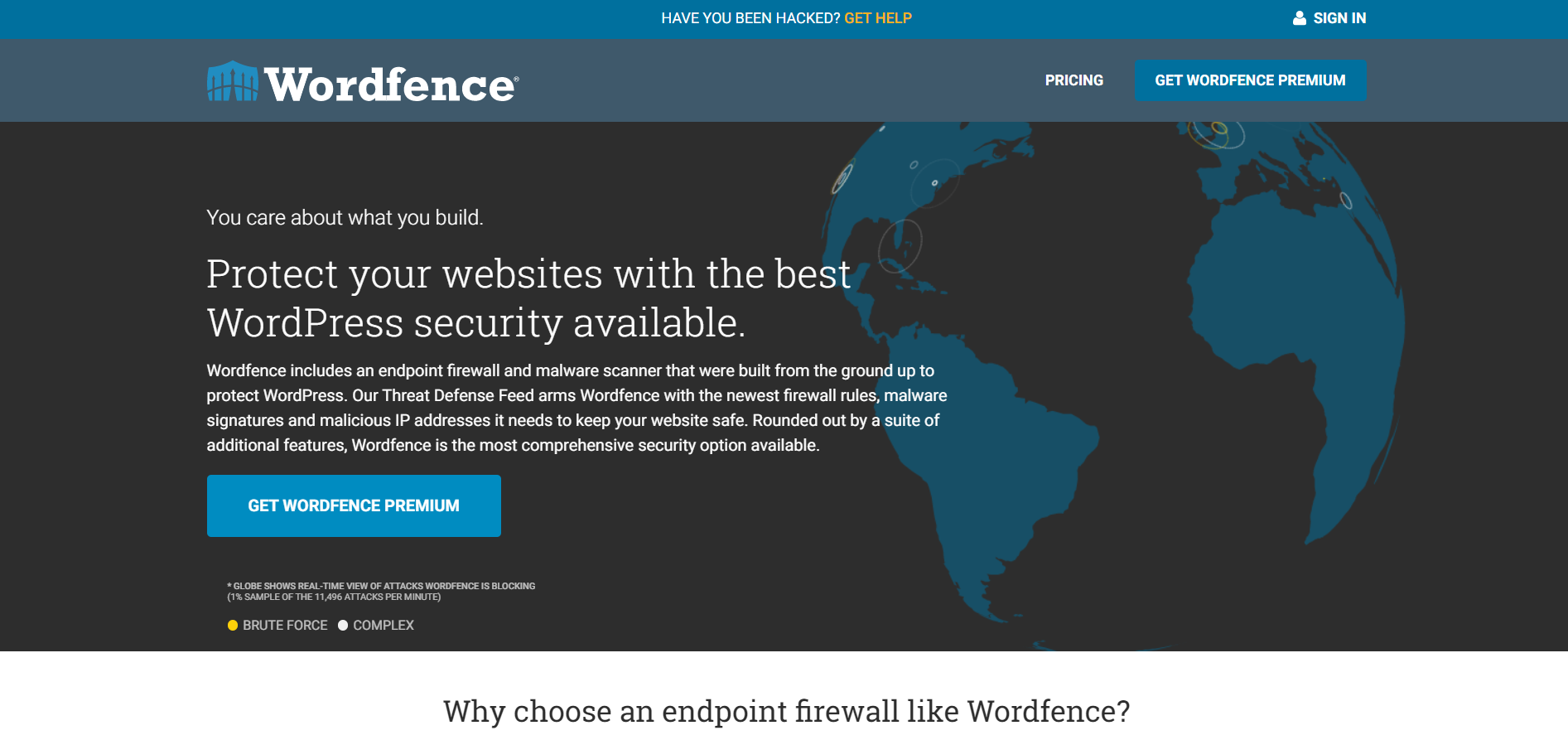 Wordfence can take care of many things for your WordPress safe, and it does most of it on autopilot. First, it installs a firewall to protect your site from widespread attacks such as login break-ins. Then there are security tests that you can run to make your site even more attack-proof. It will also protect your WordPress users by removing malware.
Bonus Plugin
Booknetic, an online appointment booking plugin, is our bonus plugin. You might own a beauty or nail salon, a clinic, or a fitness center, and you want your clients to book appointments online. Then our plugin is a must-have for your website. The features of Booknetic will assist you in managing the entire booking process. Try our demo version.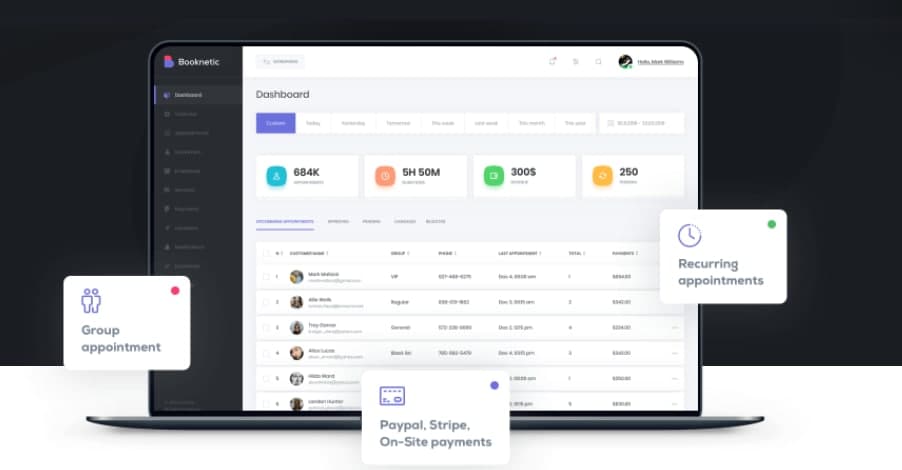 Conclusion
It's almost impossible to run a WordPress website without using plugins to add features. If you want to engage users via email opt-in forms, add social networking buttons, compress photos to increase website speed, or optimize your content to ranking, you have to use plugins.
Plugins enhance the user experience, resulting in increased interaction and a greater chance of attracting a larger audience.
If you're unsure which plugins to install first, these well-known and must have WordPress plugins will get you started.
You may also want to read these blogs too: