How to Choose The Best WordPress Plugin For Your Website?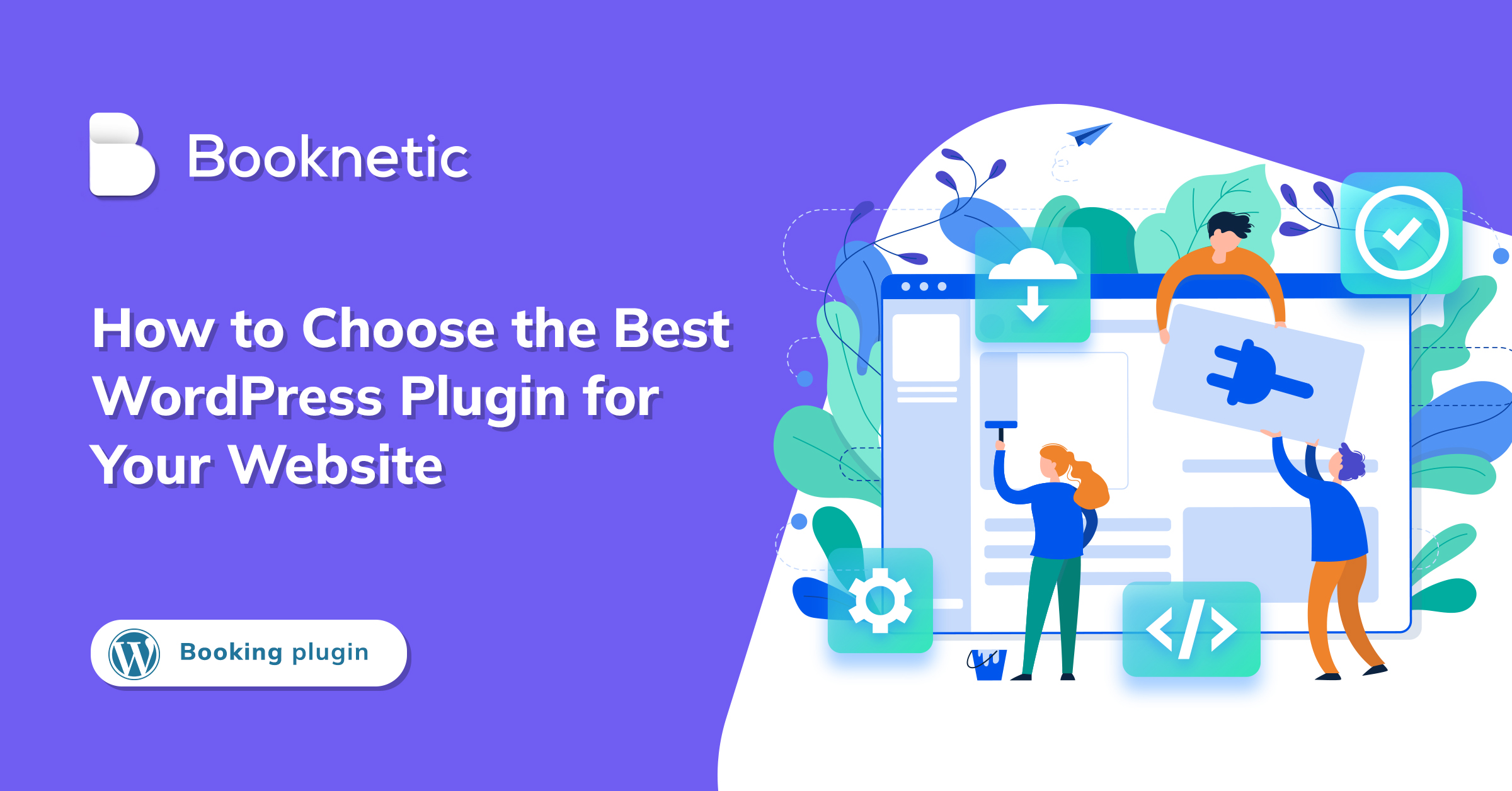 After choosing the ideal hosting plan and outstanding theme for your website, the next task is to think and decide about plugins that will empower your website. WordPress is not the most glamorous platform, but the variety of plugins and themes makes WordPress customizable and the most popular CMS among its competitors.
Thanks to the rich WordPress developer community, WordPress currently hosts more than 50.000 plugins for download and use efficiently. All of these plugins are awesome and effective if you want your website to have a specific function or feature.
In brief, WordPress plugins are the extensions that add extra functionalities and make your website work better. They can handle everything on your WordPress website: showing related posts, determining the most read or popular posts, adding social media sharing buttons, or even complex functionalities such as turning into a fully functioning social network or eCommerce store.
But how to find new plugins for your website? How can you ensure that you're getting a credible, secure, efficient, and proper plugin for your WordPress website?
Not to worry! This article will discuss the essential tips and elements about choosing the best WordPress plugin for your website. By the end, you will know:
Where to find WordPress plugins;
How to choose safe and secure WordPress plugins;
How to install WordPress plugins;
What to do if you are having trouble with a plugin;
How to update the WordPress plugin.
Let's get started!
Before you start, examine your needs.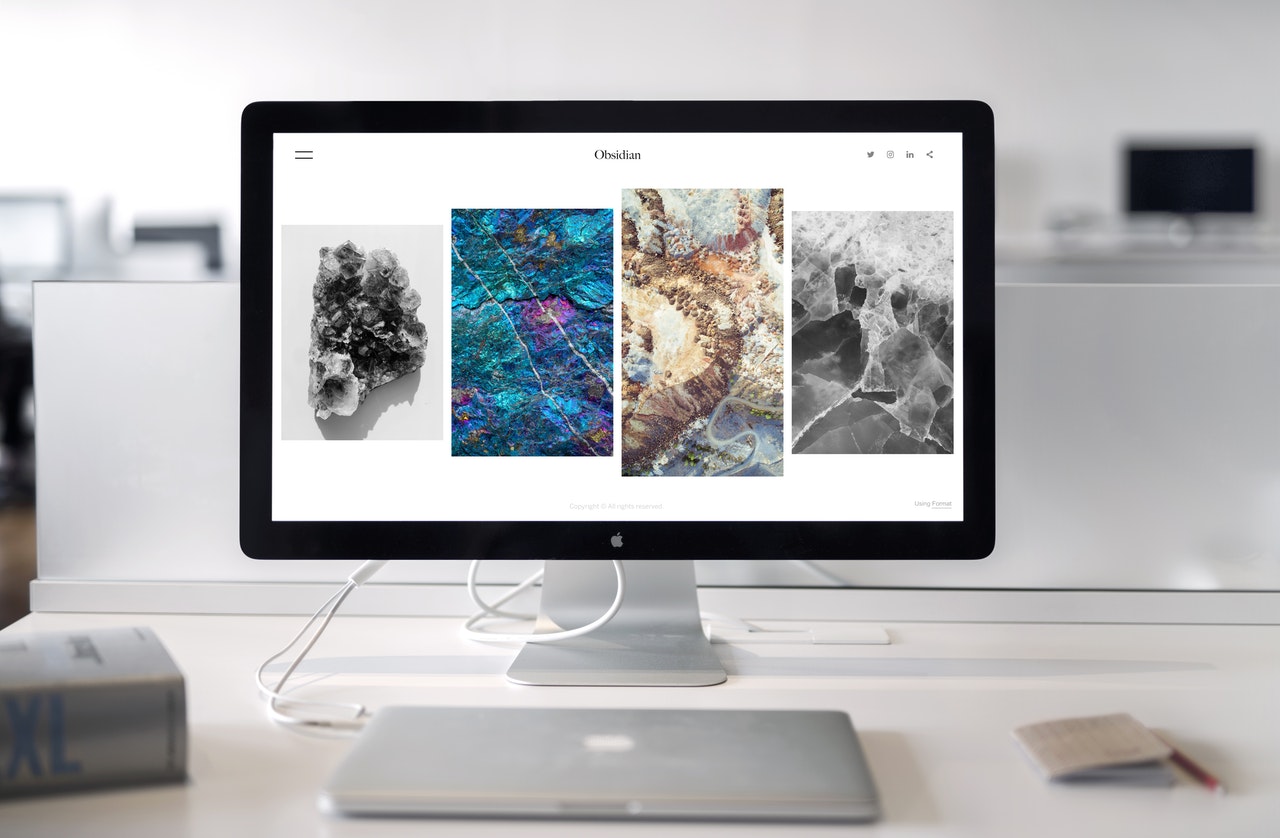 Before looking for the best plugins, you need to determine what you want from a plugin and how it is supposed to ease your work. It helps if you create a checklist with features that you are looking for. The order of importance matters because sometimes you won't find all desired functions in one plugin. In brief, this checklist will determine your plugin strategy.
Remember that WordPress has thousands of plugins with millions of active installation rates. One plugin cannot do everything, so if you find two plugins that work well together to give you the desired functionalities, go ahead and install them. However, to maintain stability and performance, do not focus on the count of plugins because quantity does not matter, but the quality does. In addition, bear in mind that testing too many WordPress plugins will make your database rich with garbage files. As a result, it will slow down the performance and affect SEO rating in search results.
Why Install Plugins?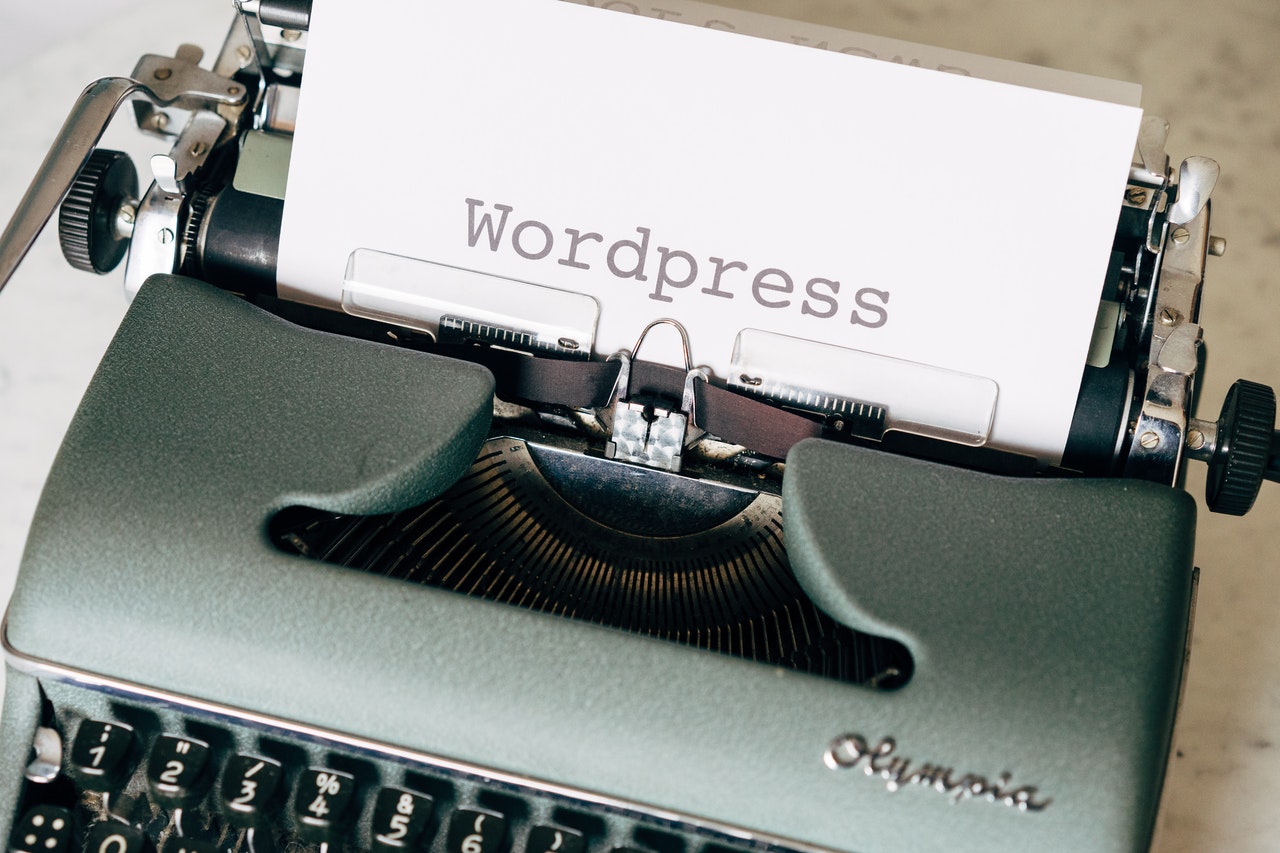 Before jumping on how to find relevant plugins on your WordPress website, you need to understand the basic logic of why plugins are necessary for the WordPress world. In order to create a picture of general plugin strategies, three main points should be considered the most: extending functionalities, making the website capable of future requirements, and integrating your website with other tools and platforms. For instance, if you want to track your website activity, you should choose an activity log plugin with broad activity log coverage and a comprehensive reporting tool.
If you are not sure what you need but have an idea about the functionalities you want to add to your WordPress website, check out this WordPress plugin checker tool to find the most popular plugins for your reference.
Below, the list demonstrates how to choose the right plugins for your WordPress website.
1. Plan your website niche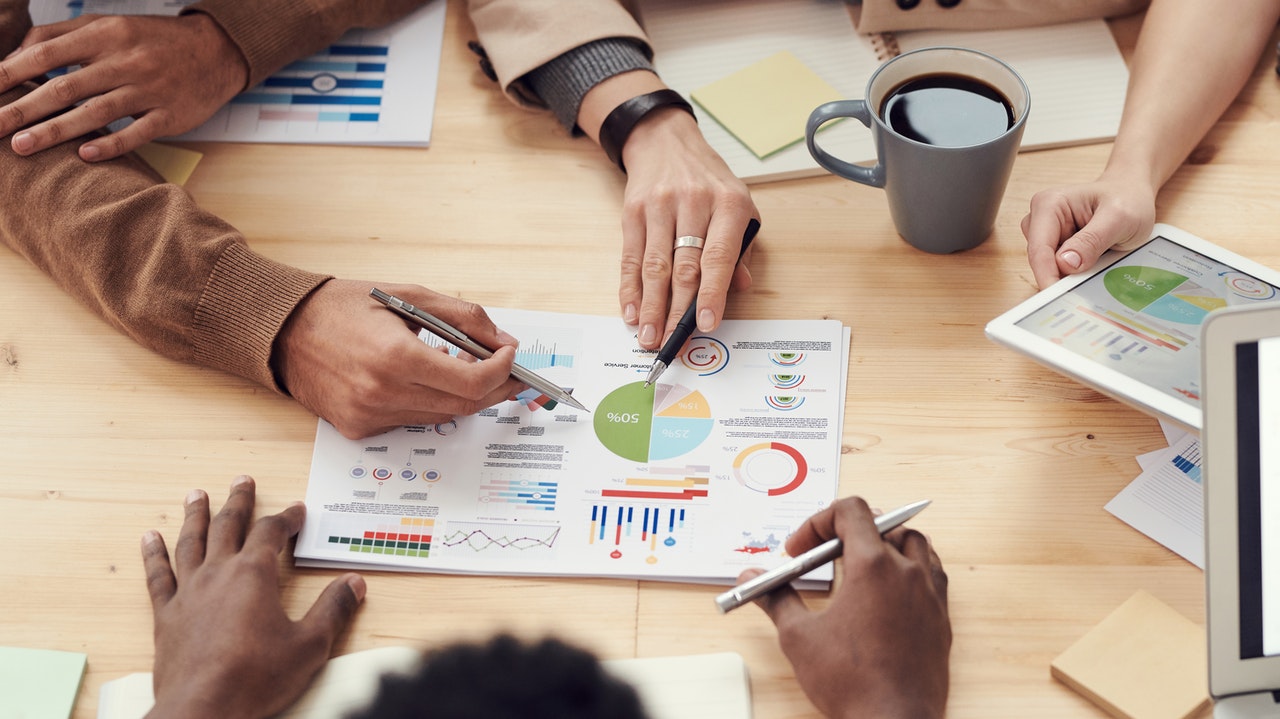 It is vital to decide and determine your website's niche before installing any plugin, even a theme. For instance, if you want to build an eCommerce website, you should look for specific themes and plugins created for e-commerce. In brief, WordPress has different plugins for business websites, eCommerce platforms, blogging pages, and others. After deciding the niche of your WordPress website, you will identify what type of plugin your website needs.
WordPress plugin directory offers several plugins for different types of websites. Here are some examples of these plugins:
Plugins for eCommerce website: WooCommerce – a plugin designed for eCommerce store
Plugins for blog website: FS-Poster - a plugin designed for social media sharing and auto-scheduling published content to the social media
Plugins for business website: Contact form – a plugin designed for creating contact forms.
Besides these plugins, some plugins offer functionalities for every website, no matter what niche the website has. These kinds of plugins are considered core elements of the website and must be installed to improve the website's performance. Here are some of them:
SEO plugins: Yoast SEO, All in One SEO, SEMRush, MathRank (note: you can only use one SEO plugin at once.)
Caching plugins: WPRocket, W3 Total Cache
Security plugins: Akismet, iThemes Security
Analytics plugins: MonsterInsights, Google Site Kit
2. Check Customer Reviews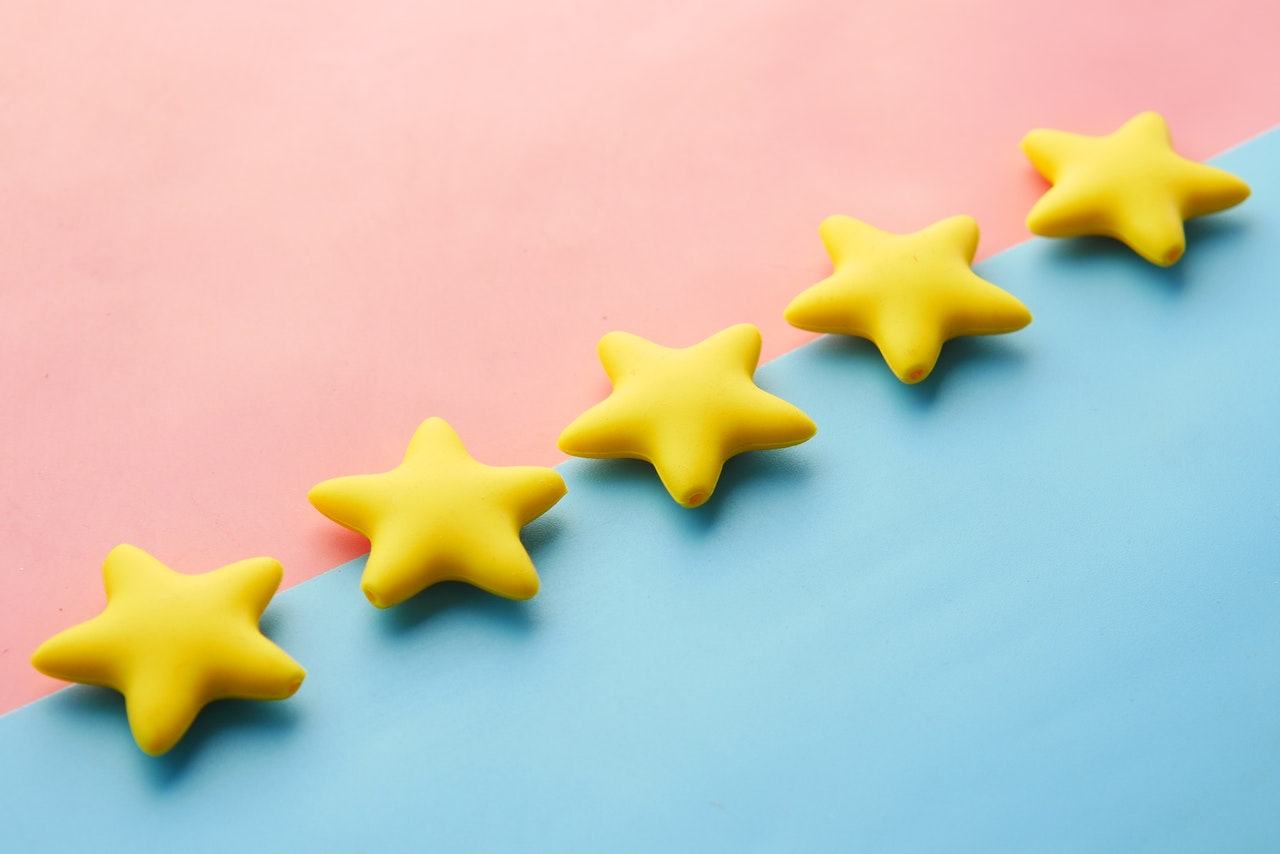 Before installing a WordPress plugin, checking customer reviews of the plugin is an essential task for your WordPress website development. You never know how the plugin will affect your website over a period; however, reviews will help you estimate website performance. Because these reviews reflect the opinions of real users of the plugin. Often people review the plugin according to several categories and usage terms. As a result, you can analyze whether the customers had a good experience with the plugin or not.
In the WordPress repository, all plugins are sorted out by active installation and rating system by default. The general recommendation is not to use plugins with 2-stars or below. You should be careful with 3-star plugins since some of them may decrease the performance of your website or destroy it. Star ratings, active installation numbers, and user reviews may determine the quality of a plugin.
However, keep in mind that some plugins can be considered useful despite low star ranking. Because sometimes people are bad and leave unsolicited bad reviews for no reason. Sometimes people leave a 1-star rating due to their mindset even if the plugin does not have bugs or cause problems. Therefore, while reviewing the plugin, always keep your eyes on context and content.
3. Frequent updates and compatibility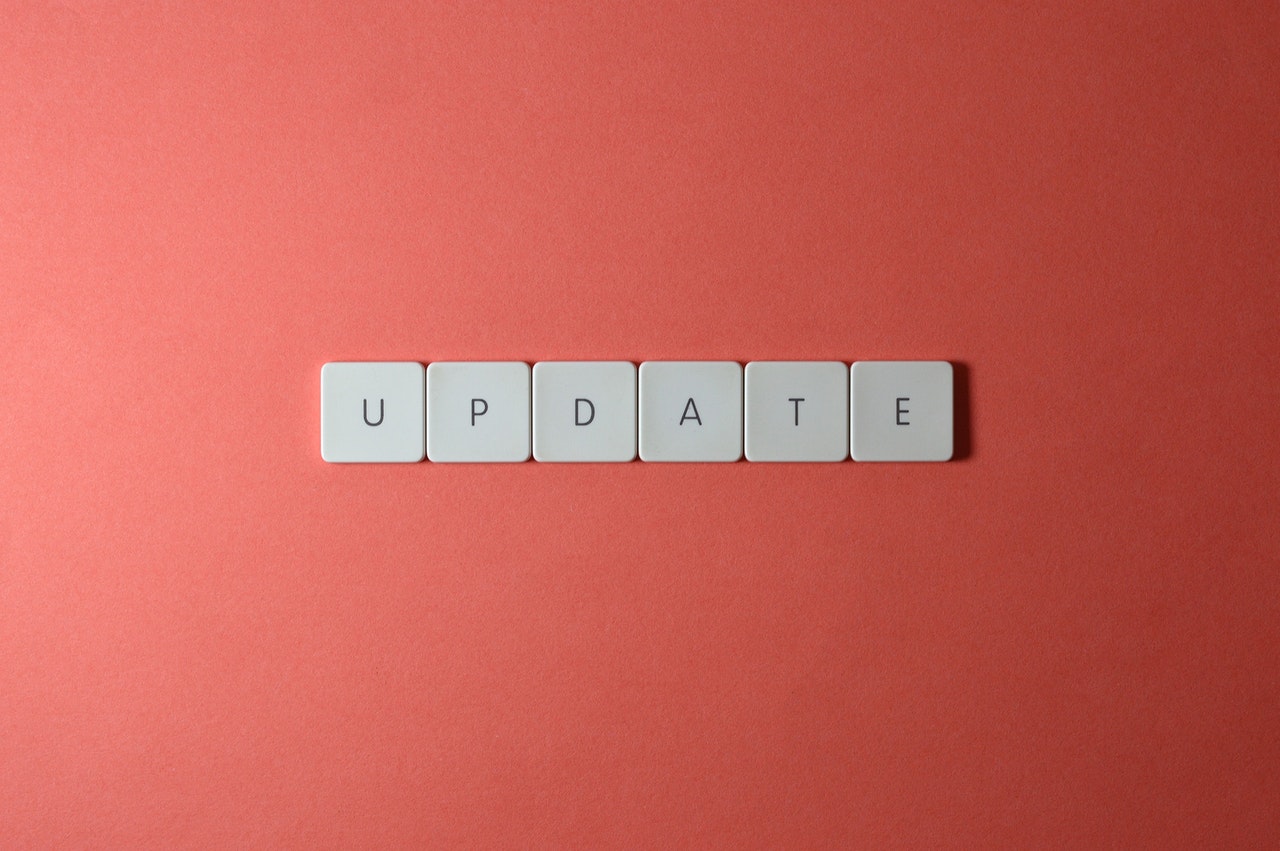 Updates and compatibility are the major points when selecting a plugin for your WordPress website. As we mentioned above, there are over 50.000 plugins in the WordPress repository, but not all of them are updated or compatible with the recent WordPress version. The developers regularly update a well-maintained plugin to perform as always. It means that plugin developers pay special attention to their plugins to be compatible with all versions of WordPress (at least a few of them).
What happens if plugins are not updated or compatible with the WordPress version? Well, the answer is very complex and simple at the same time. In brief, if there are compatibility issues on your WordPress website, it will affect the performance of your website. Some of them decrease the performance, but some create severe problems with your website. For instance, it can shut down your website, and you can lose access to your website. Thanks to WordPress default security actions, you receive a particular link to recover your website if there are serious issues. But when you decide to install a plugin, always check the update frequency of the plugin and compatibility information about WordPress versions.
We recommend you check the changelog of the plugin also. Changelog provides information about what exactly has been updated since the initial release. This section also features the compatibility issues with the current version of WordPress. Because some developers do not update their plugins every week, therefore, it may stop functioning correctly, or in the worst scenario, they can crash your entire website.
4. Support and documentation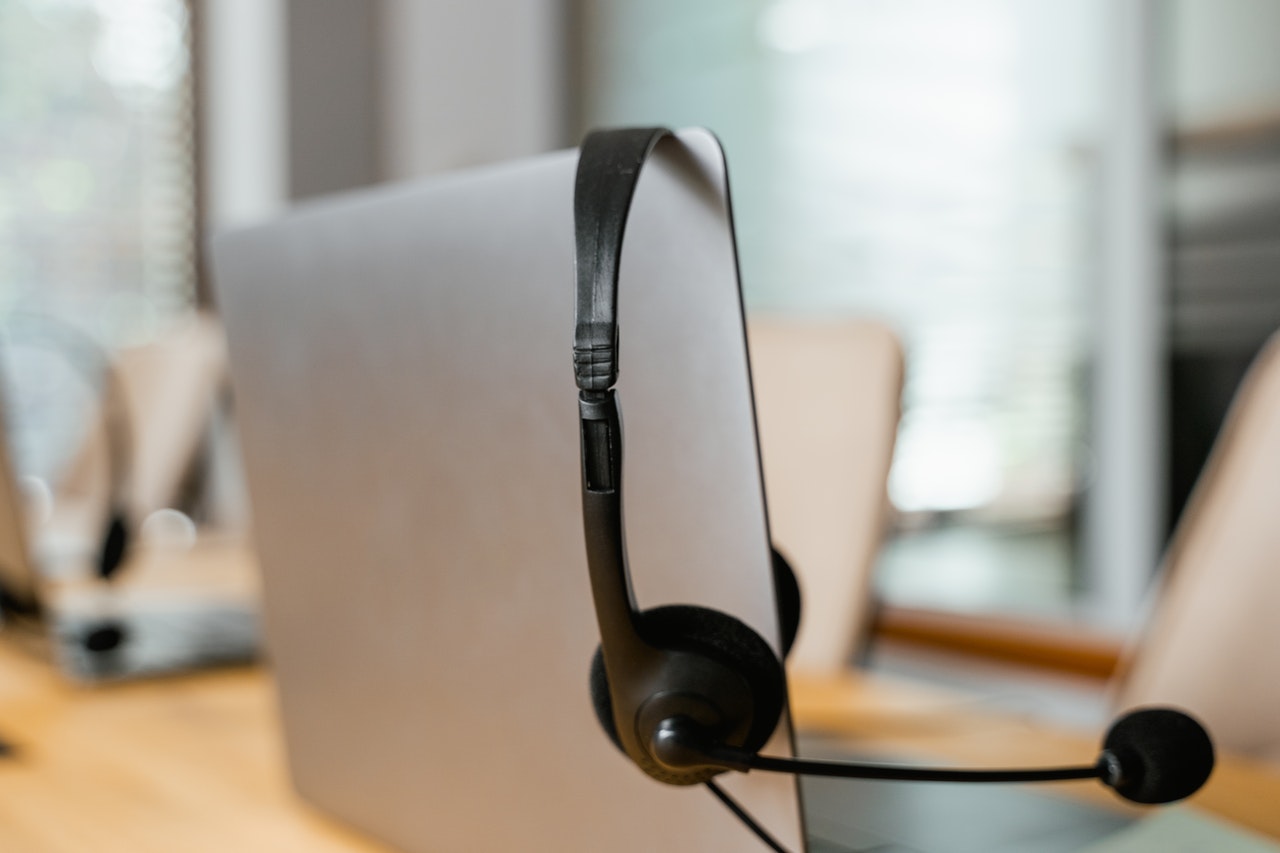 All plugins on the WordPress plugin repository have a support forum and documentation. Before installing a WordPress plugin, always check its documentation and support forum. These two sections include the most critical information about the plugin, including technical details, general information, frequently asked questions, and troubleshooting guides.
If you can spot regular activities within these forums, it is a good sign that the developers put effort into their products to solve all issues. Whenever there is an additional feature or fix, its documentation also is being updated by the developer. If you don't see activities on the forum, we recommend you not use the plugin before testing it on your local device.
Apart from the forum support, if you plan to use the premium plugin, you should definitely check the plugin's official website and find out how frequently people get help and answers to their pre-sale questions.
If the official website has plenty of unresolved tasks or requests, the plugin probably got abandoned. You can still use the plugin, but in the future, it may cause a problem on your WordPress website as it may not be supported in the long run.
5. Pricing matters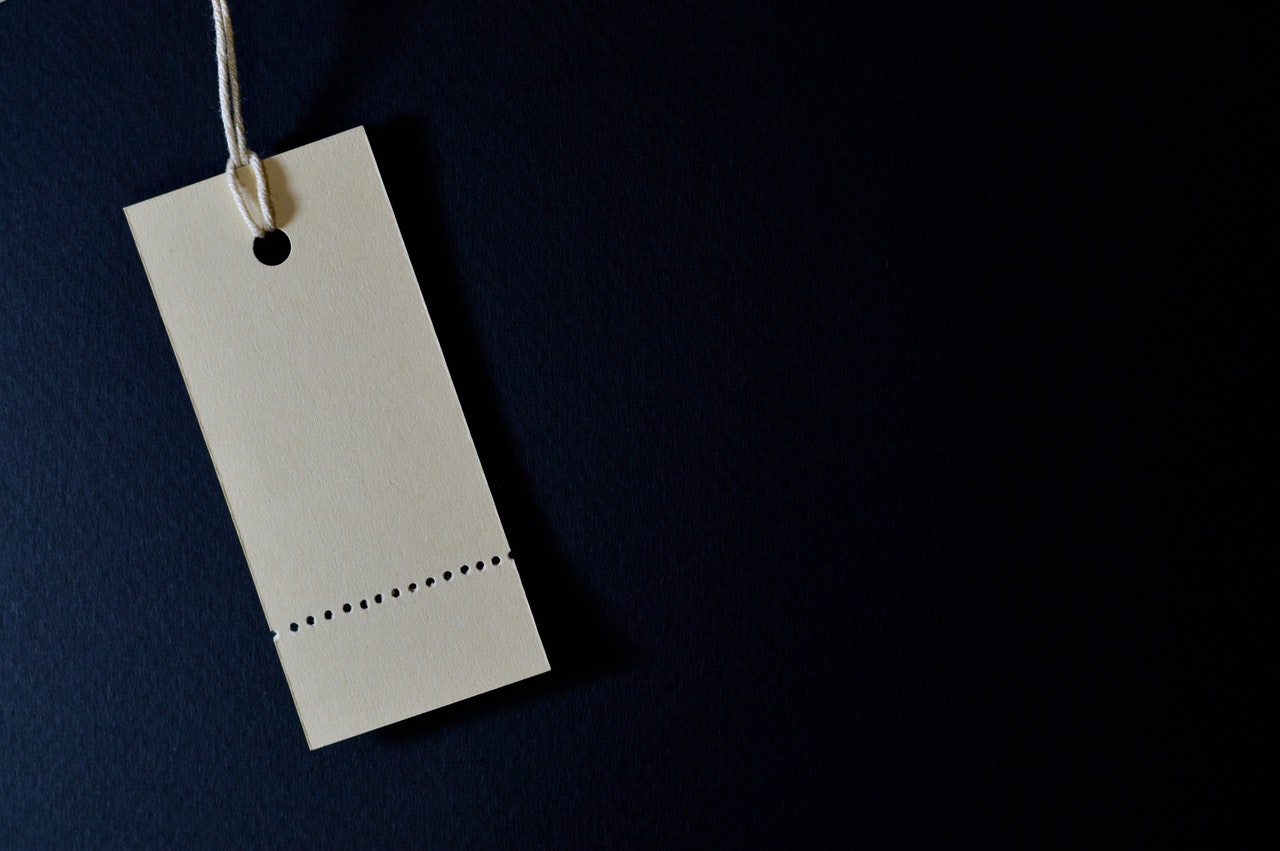 WordPress official plugin repository hosts primarily free plugins. But sometimes, you may require premium plugins as they offer more features and functionalities for your website. They cost money; therefore, you should wisely choose the premium plugins if you decide to install them.
Before you purchase a premium WordPress plugin, check the pricing plans. Some plugins are expensive and not worth buying. Purchasing a premium plugin depends on your business site and website audience. For beginners or small business owners, some plugins might be expensive, which in turn, these plugins may not bring the desired value and income. In this case, we recommend going for alternatives to the premium plugins. In most cases, alternatives are relatively cheap, which small businesses can afford.
With that being said, you need to compare the price, features, and support the developers offer with other plugins while making a purchase.
6. Check security features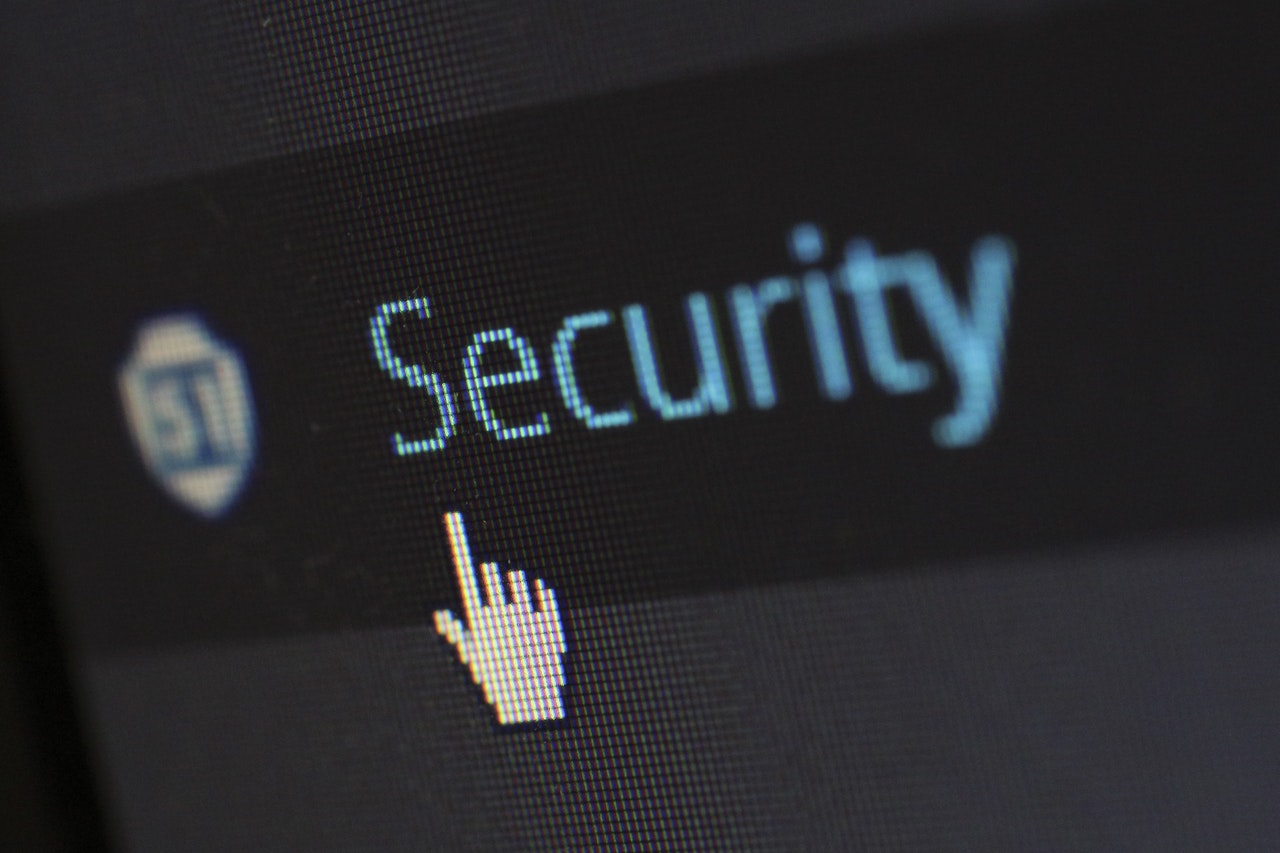 The following essential aspect of choosing the right plugin is checking the security features. As of today, privacy and security are the most discussed topics globally. According to the statistics, about 22% of WordPress websites are hacked due to security issues within a plugin. These issues occur when the plugin is not updated constantly or comply with current standards. Therefore, you should be extra careful to choose the right plugin to prevent website hacking issues.
Hackers mostly attack eCommerce websites to steal money over the transactions between the user and seller. For instance, some websites do not use secure payment options. But most eCommerce websites prefer to use WooCommerce payment solutions such as Stripe or PayPal. These services include security features to avoid fraud and false transactions. In addition, these services are constantly being monitored to find out all possible bugs and issues.
7. Get plugins from trustworthy providers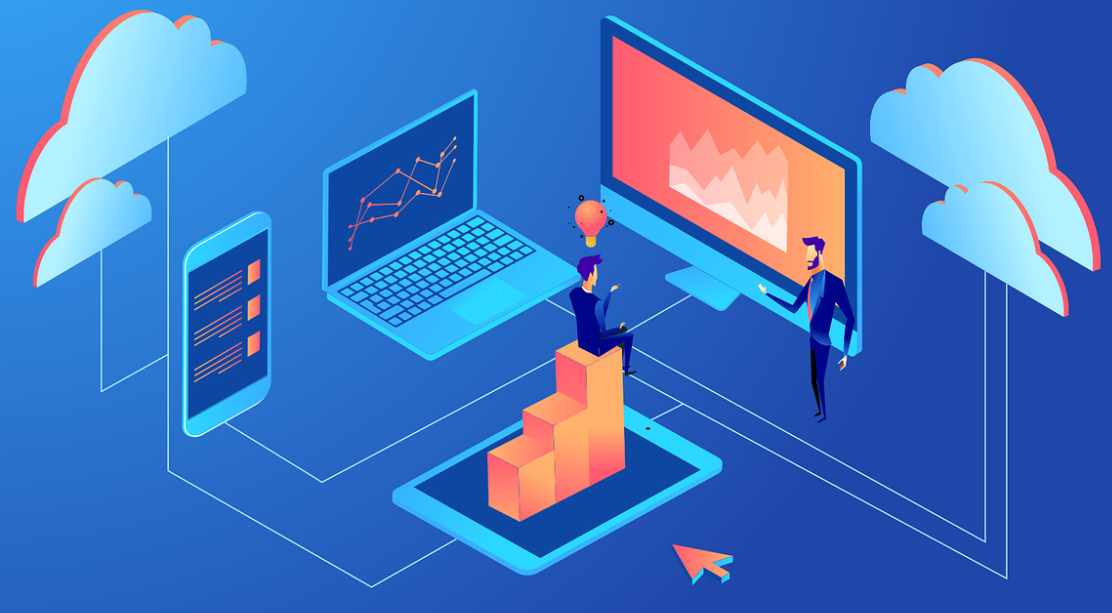 WordPress repository hosts over 50.000 plugins. It means the majority of the prominent plugins are well-coded and does not affect your website speed. However, not all of them are performance friendly. A poorly coded plugin may decrease the performance of your WordPress website. It can affect the search results as well. Search engines often do not prefer to show low-performance websites on the first pages.
In addition, these plugins may crash your website and cause errors. Therefore, before installing a website, ensure that the plugin is well-coded. You can understand the nature of the plugin by checking the customer reviews or active installation numbers.
Besides, you should always download or purchase a plugin from a trusted website. Some trusted websites include:
WordPress.org
CodeCanyon
Themeforest
Envato Elements
==> Also read: WordPress Notification Plugins
Final thoughts
If you follow this guideline, you will not have any difficulties while choosing the right plugins for your WordPress website. Before installing a plugin, you have to do comprehensive research and understand why the plugin is essential. Third-party plugins are a huge part of the functionalities of WordPress. You can install several plugins simultaneously, but keep in mind; you shouldn't install every plugin. Ensure they are of good quality so they don't slow down your site, put your data at risk, or undermine the user experience.
All in all, to ensure the right WordPress plugin, look out this list when you choose a plugin:
Plugin ratings
User reviews
Active installation numbers
Updates and compatibility
Documentation and support
Pricing plans
Security and privacy
As you go deeper into WordPress territory, remember that finding the right plugins is an art in itself. With more experience behind you, your website will only get better. Good luck!
Sign up for our newsletter
Be the first to know about releases and industry news and insights.
Let's

get started

on something great
Booknetic is a simple yet powerful plugin for accepting online bookings & payments on your WordPress site.