No-Code Website Development with WordPress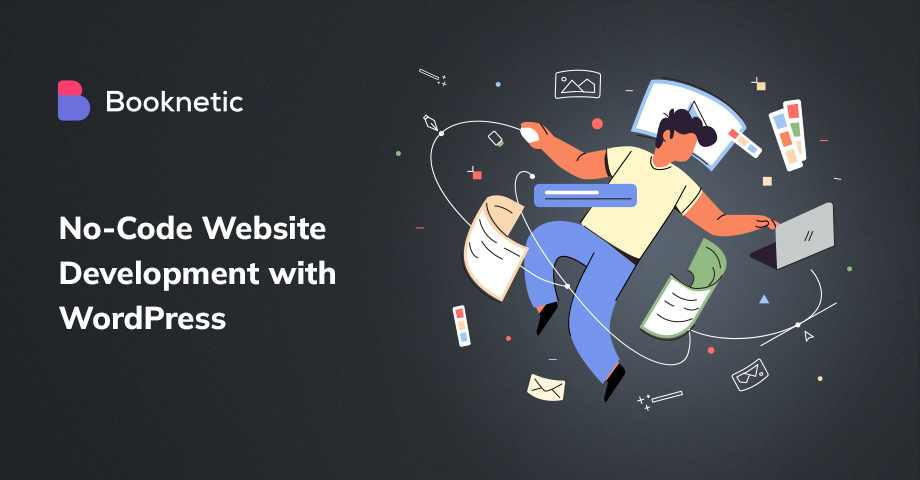 In this day and age, it's more important than ever to have a professional website. A website can help you reach new customers and grow your business. However, not everyone is a coder, and not everyone has the time or money to hire a developer. That's where no-code website development comes in!
This blog will show you how to create a professional website without any coding skills.
Why is WordPress a No-code Tool?
There are many reasons WordPress is considered a no-code tool. One reason is that you can use drag and drop page builders to create your website without having to write any code. Another reason is that there are plugins available for any functionality you could want, so you don't need to write code for that either.
Finally, WordPress has a lot of different themes that you can use to determine the look of your website, and you can even add custom designs. All of this means that you can get a lot done with WordPress without writing any code at all. That's why WordPress is such a great no-code tool.
Step #1: Find a Domain Name and Host
The first step in building your website is to find a domain name and hosting. Domain names are addresses of websites on the internet. They usually end with ".com" or ".net" and.s. Hosting is where your website files are stored.
Try to come up with a brandable name!
Domain name that's easy to remember and spells out what you do is ideal. Once you have a name in mind, use a domain name checker to see if it's available. If it is, great! If not, try thinking of some other variations on your original idea.
Keep your domain name short and memorable!
People will be typing it into their web browser, so make it easy for them. You can use a domain name registrar like GoDaddy or Namecheap to purchase your domain name. Once you have your domain name, you need to choose a hosting provider. Hosting is where your website's files and database are stored.
Why is Hosting Selection Important?
Hosting is important because it's one of the main factors that affect your website's speed. A good hosting provider will positively impact your website's loading times, while a bad one can make your website slow and unreliable. That's why it's important to choose the best WordPress hosting when you're setting up your site.
Once you find a domain name and hosting, you can move to step two!
Step #2: Choose a WordPress theme
Now that you have WordPress installed, it's time to choose a theme. A theme is basically a pre-designed template that you can use to give your website a specific look and feel.
There are literally thousands of themes to choose from, so finding the right one for your needs can be overwhelming.
There is no problem. We will help you choose a WordPress theme that is affordable and using no-code ?
1. OceanWP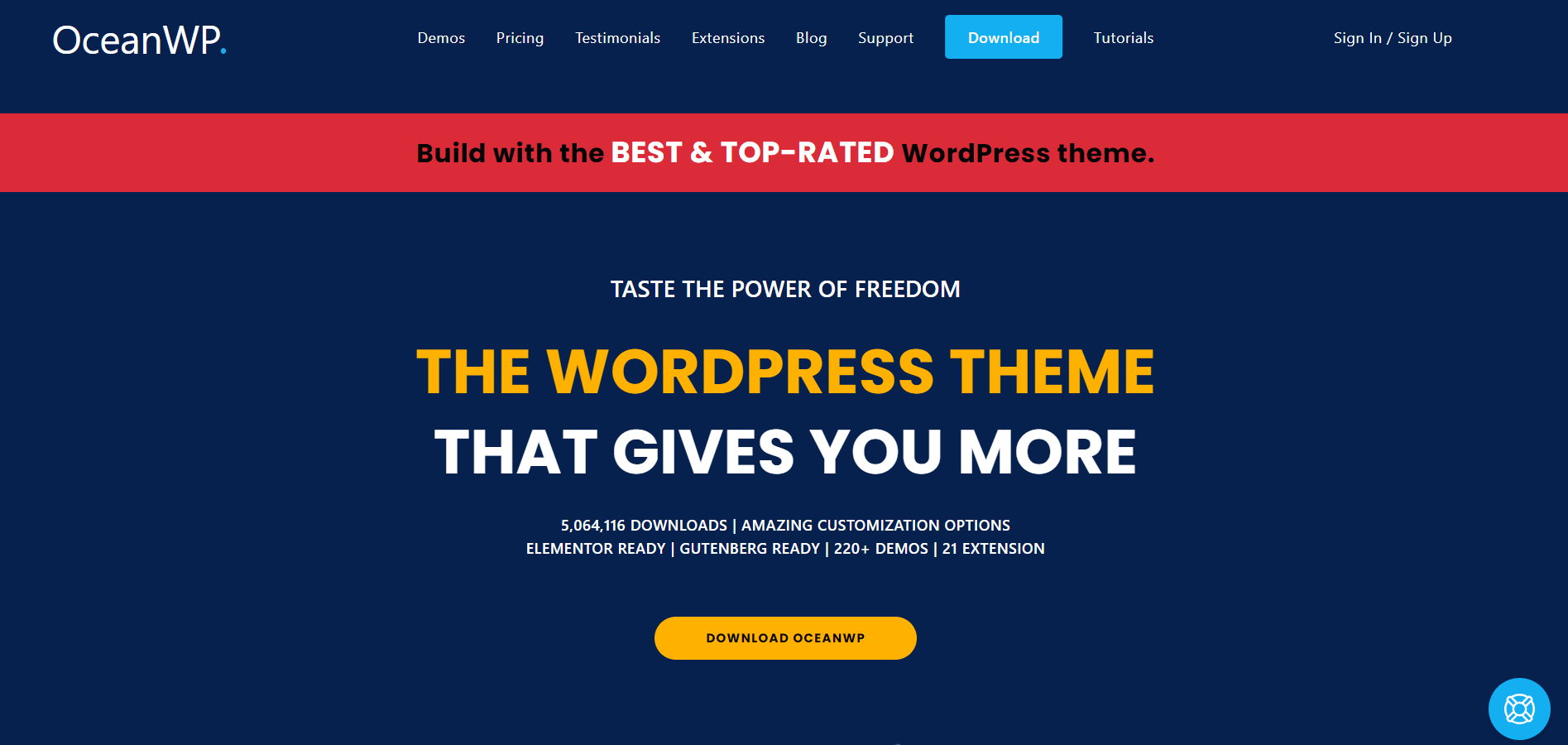 OceanWP also has a built-in SEO module that helps you optimize your website for better search engine visibility.
If you're looking for a theme that can help you create a professional website without having to code, then Ocean WP is definitely worth considering. So don't wait any longer; give Ocean WP a try today!
OceanWP Features:
Lightweight and highly extendable
Seamlessly integrates with WooCommerce
Supports popular page builders
Provides you with custom header layouts
Unlimited color options
Custom widgets
Image sliders
Featured products section
2. Divi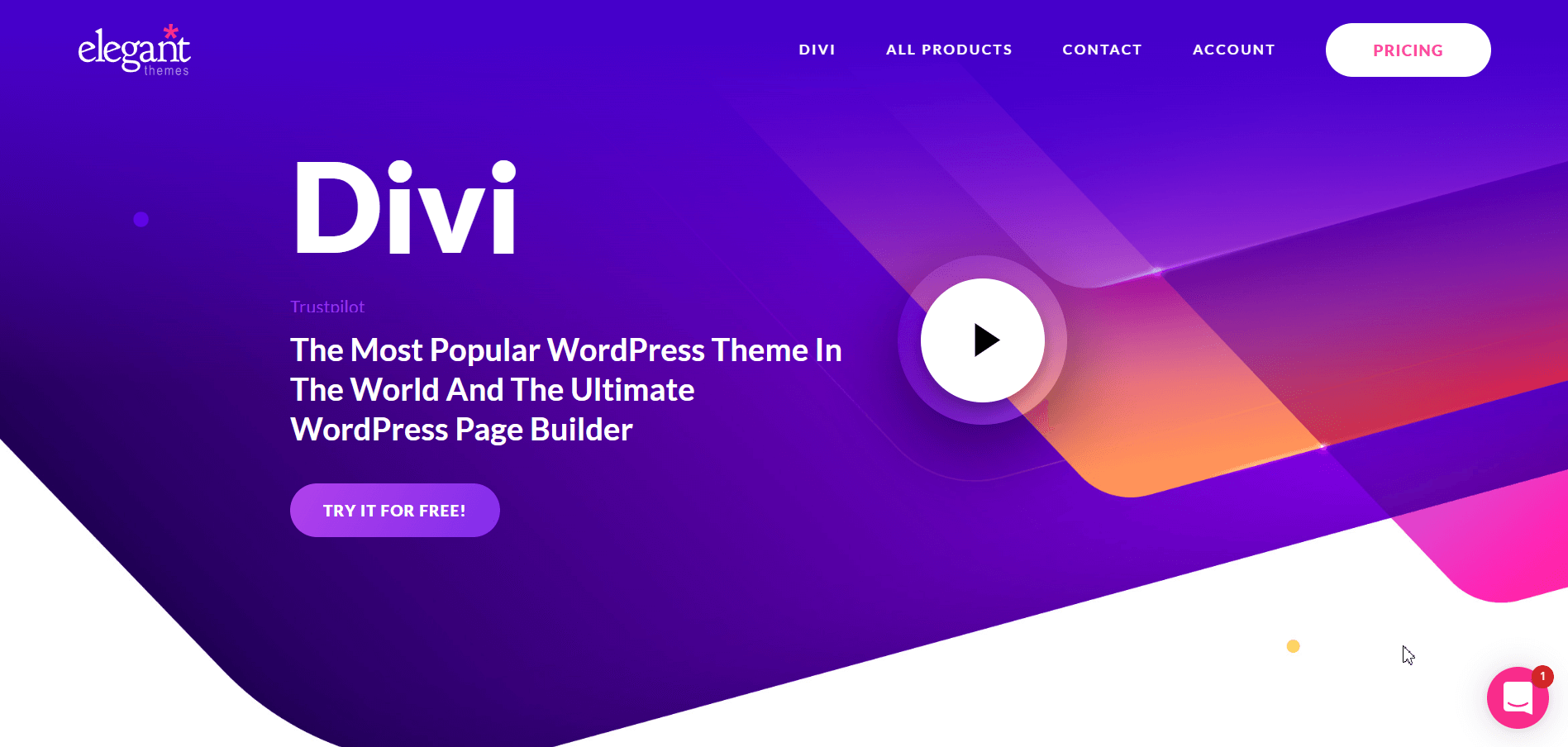 Divi is not the only WordPress theme with a drag & drop builder. In fact, there are quite a few of them on the market.
Divi Features:
800+ premade layouts
100+ website packs
Built-in drag & drop builder
Customizable header & footer
Save custom layouts in the library
3. Astra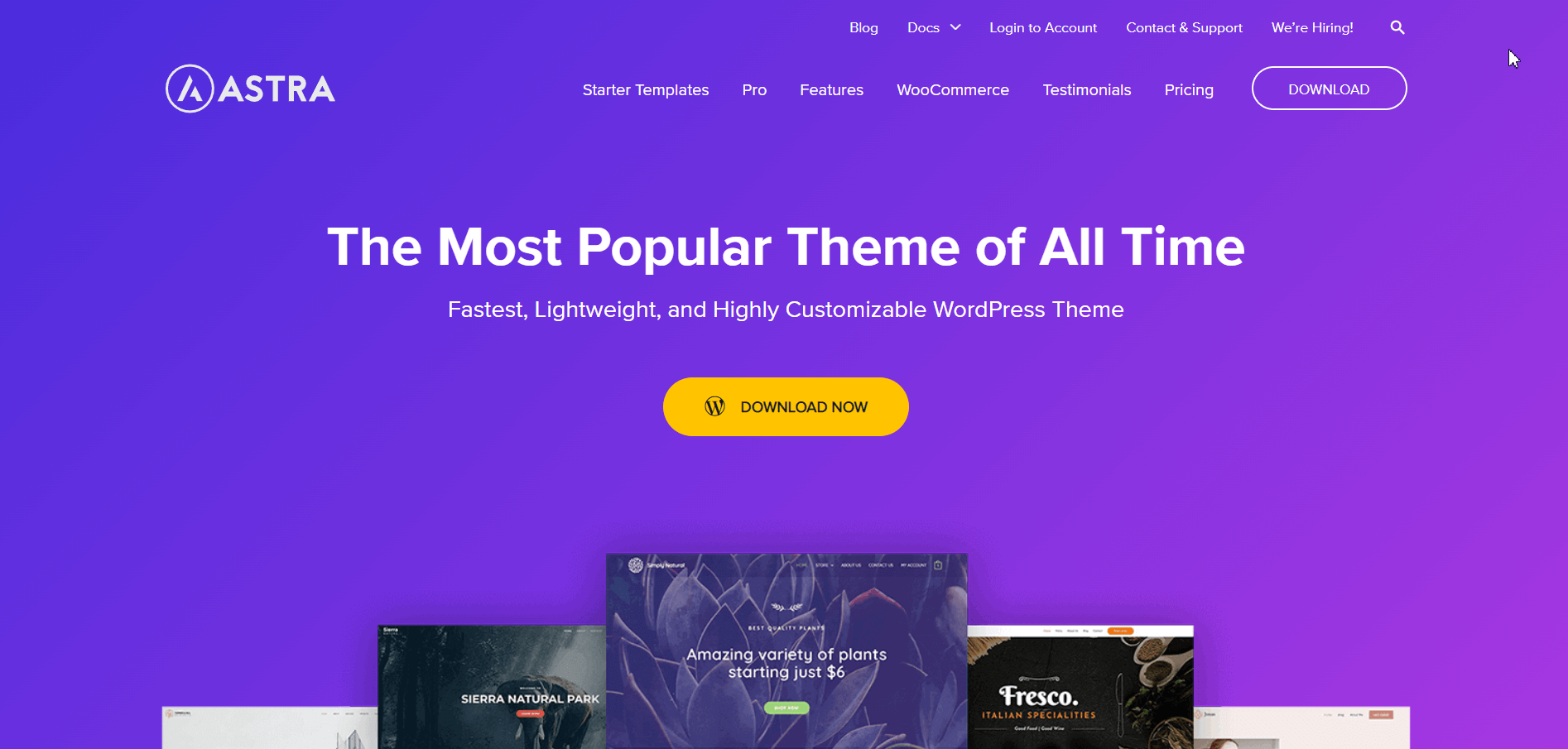 Astra is also one of the few themes that are Gutenberg-ready. It's a great pick for those who want to avoid bloat and get a fast-loading website. Astra is a good option if you're looking for an SEO-friendly theme.
Astra Features
Gutenberg Ready
Page Builder Support
Fast Loading
SEO Friendly
Regular Updates
Step #3: Choose the Correct No-code Plugin
Now that you have your hosting and domain set up, it's time to choose the correct WordPress plugin. This can be a difficult task, as there are over 50,000 plugins available on the WordPress website. But no worries, here is a list of must-have plugins for the beginning.
1. Yoast SEO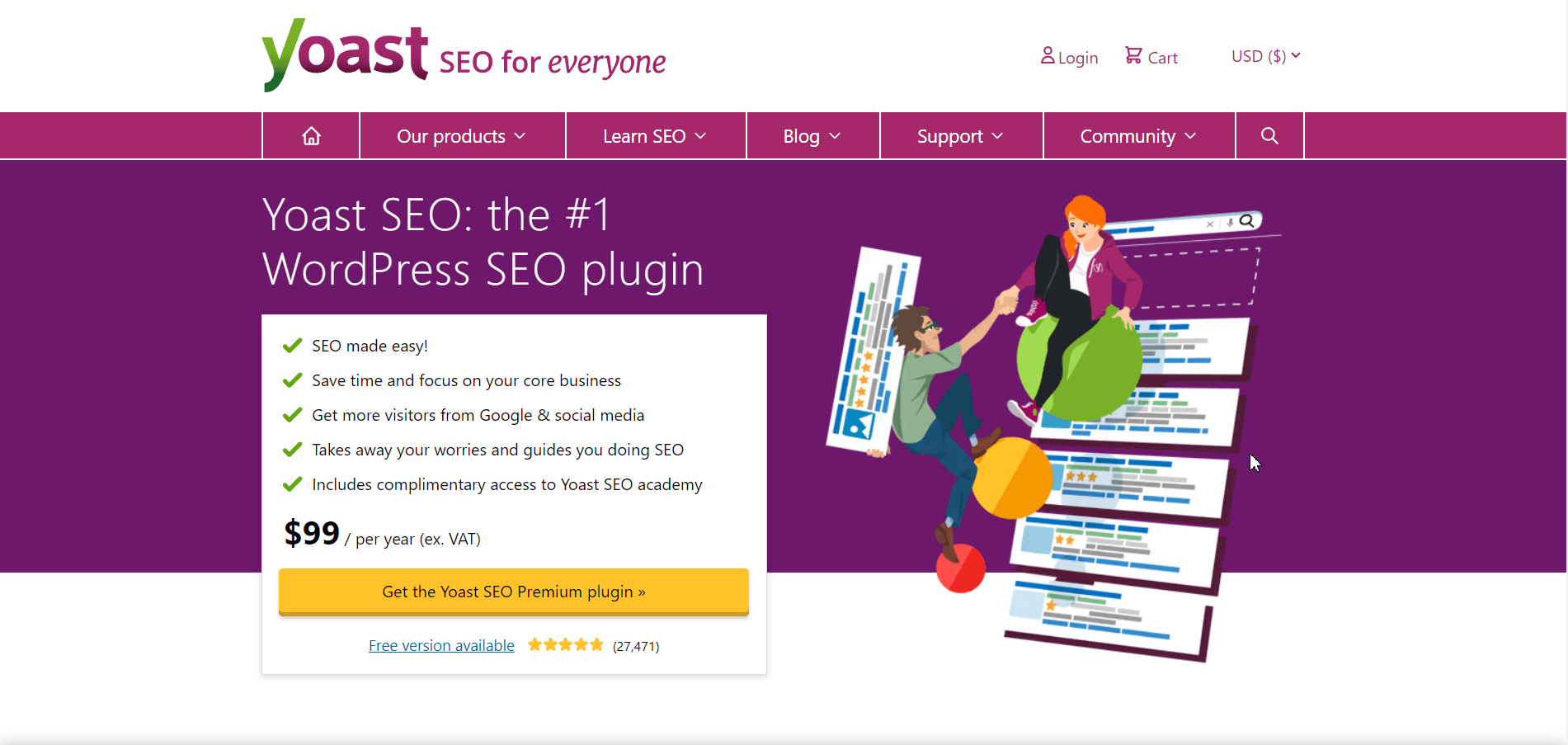 Yoast SEO is available as a free and premium version.
The easiest way to get started with Yoast SEO is by downloading the plugin and installing it on your WordPress site. Then, you can begin configuring the plugin to suit your needs. For instance, you can set it up to automatically add meta tags to your posts and pages.
Yoast SEO Features
Keyword optimization
Meta tags
Readability analysis
Sitemap generation
RSS enhancements
Breadcrumbs
Permalink cleanup
2. Booknetic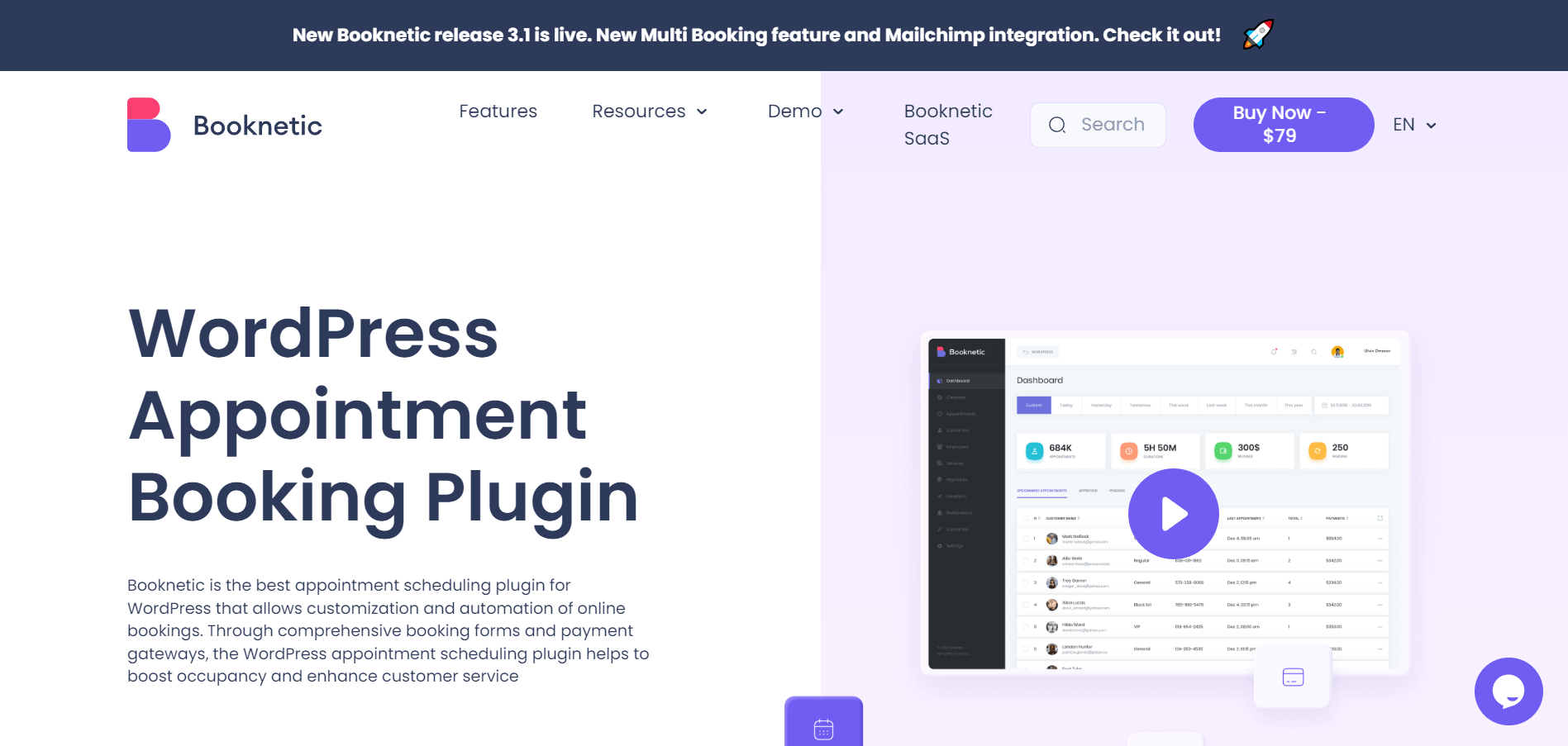 Booknetic is the perfect solution for businesses that want to take online bookings but don't want to spend hours coding a website from scratch. With Booknetic, you can create a professional-looking website without any coding knowledge whatsoever. And, because it's based on WordPress, Booknetic is extremely easy to use and customize.
Booknetic Features
A mobile-ready and responsive design that means your booking website will look great on multiple devices
Beginner-friendly – Booknetic is amazingly easy to set up and customize for any business
A drag-and-drop form builder that allows you to add extra fields to the default booking form
Detailed reports
Customizable email and SMS notifications for your customers and staff
Support for PayPal, Stripe, and WooCommerce Payments
Detailed documentation and great personalized support
Streamlined booking page that reduces bounce rates
Fully automated – Set once and save hours
3. FS-Poster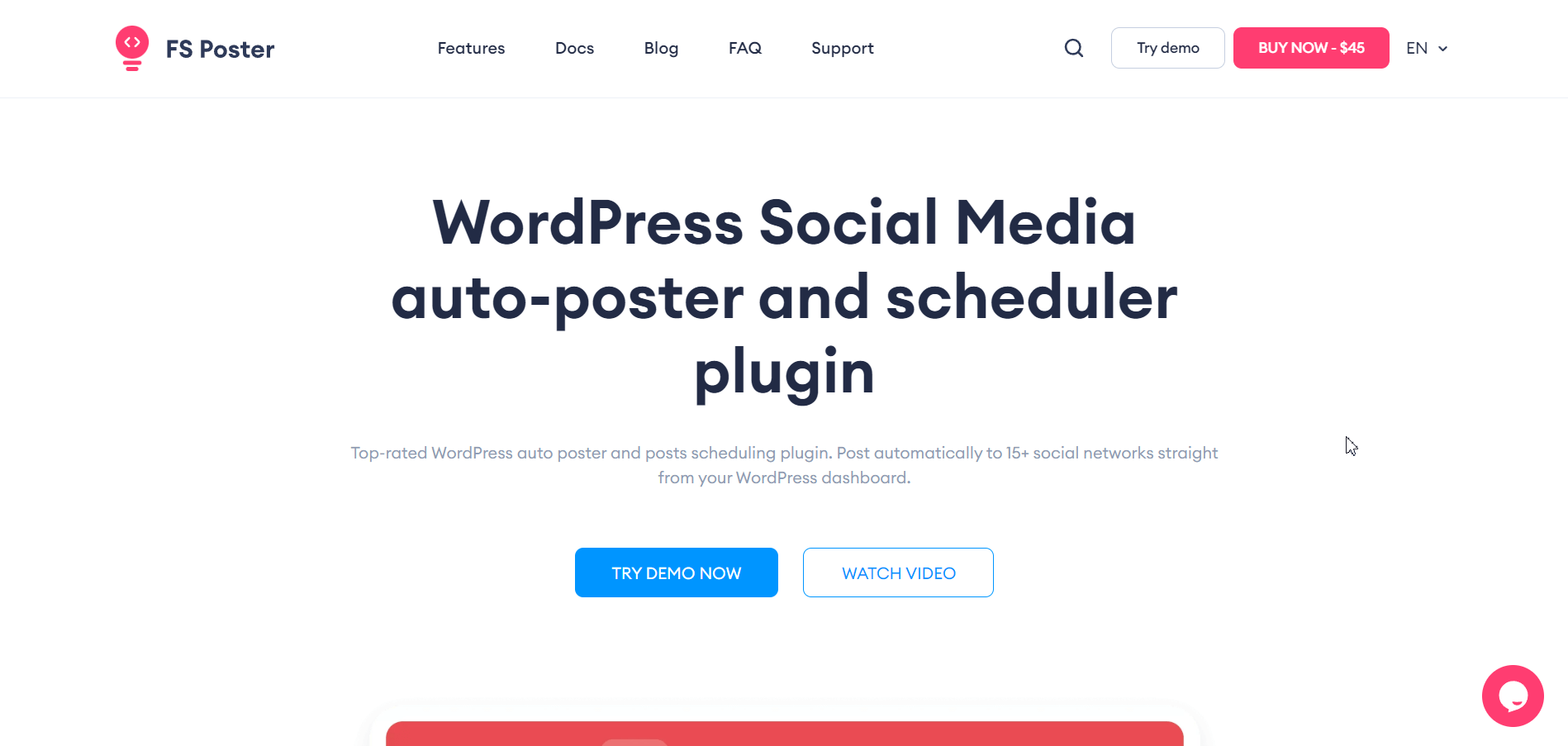 FS-Poster is a social media auto poster plugin that helps you automatically post your content from WordPress to social media platforms like Facebook, Twitter and LinkedIn.
With FS Poster, you can connect to as many social media accounts as you want and schedule your posts in advance. The plugin will then take care of the rest, publishing your content on the specified date.
FS Poster Features
15+ social networks integration
Automatically post to social media from WordPress
Schedule your posts in advance
Connect as many social media accounts as you want
Comprehensive analytics
Set calendar
Consistent presence
Direct messaging with specific design
Publish on Facebook in groups, pages, personal pages, or as a story
4. WP Rocket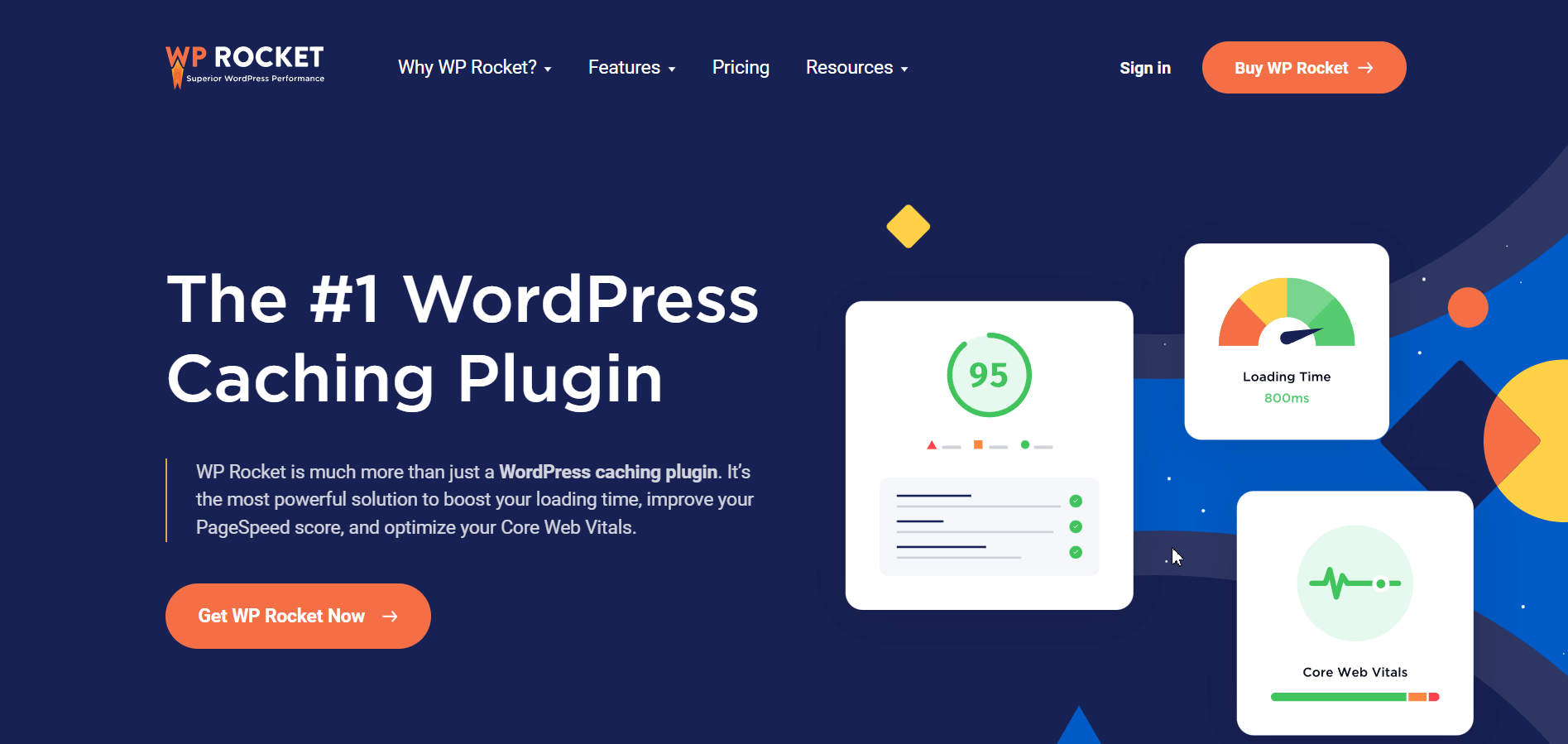 WP Rocket is one of the few caching plugins that offer all these features (and more) in a single package. If you're looking for a comprehensive solution to speed up your WordPress site, WP Rocket is definitely worth checking out.
WP Rocket Features
Cache your website's dynamically generated pages.
Improve user-end browser caching.
Enable lazy loading for faster loading times.
Integrate your caching solution with a Content Delivery Network (CDN)
Finally
WordPress is a popular content management system (CMS) that can be used to create no-code websites. While it does require some basic coding knowledge, you don't need to know how to write code from scratch in order to use it. In this blog post, we walk you through the basics of creating a website with WordPress and give you some tips for getting started. If you want more information or need help setting up your website, be sure to check out our other blog posts on the subject.
Do you have any experience with no-code website development with WordPress?
Let us know in the comments below! ?
Thanks for reading!
Sign up for our newsletter
Be the first to know about releases and industry news and insights.
Let's

get started

on something great
Booknetic is a simple yet powerful plugin for accepting online bookings & payments on your WordPress site.