15 Best WooCommerce Plugins to Improve Your Store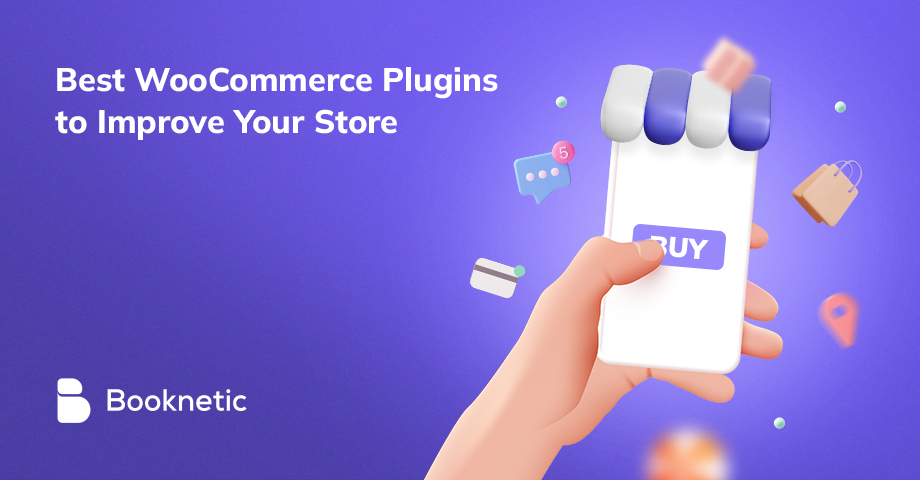 While WordPress is a content management system in nature, the best WooCommerce plugins let you build an adopted eCommerce site within minutes. WooCommerce is an open-source eCommerce platform designed for small and large-size online shops.
While WooCommerce itself provides valuable features for its users, it may not be enough to enhance your store's success. Once you install WooCommerce, you will need to add WooCommerce themes, plugins, and add-ons to make benefits to the full extent. While WooCommerce themes let you customize the design of your online store, plugins provide you with a wide range of features. You need to use plugins can be to increase WooCommerce sales, enhance security, accelerate the checkout process, and more. For this purpose, we collected the list of best plugins for WooCommerce in different categories.
15 Best WooCommerce Plugins
When searching for s plugin, you rely back on specific needs for your site and based on the customer expectations.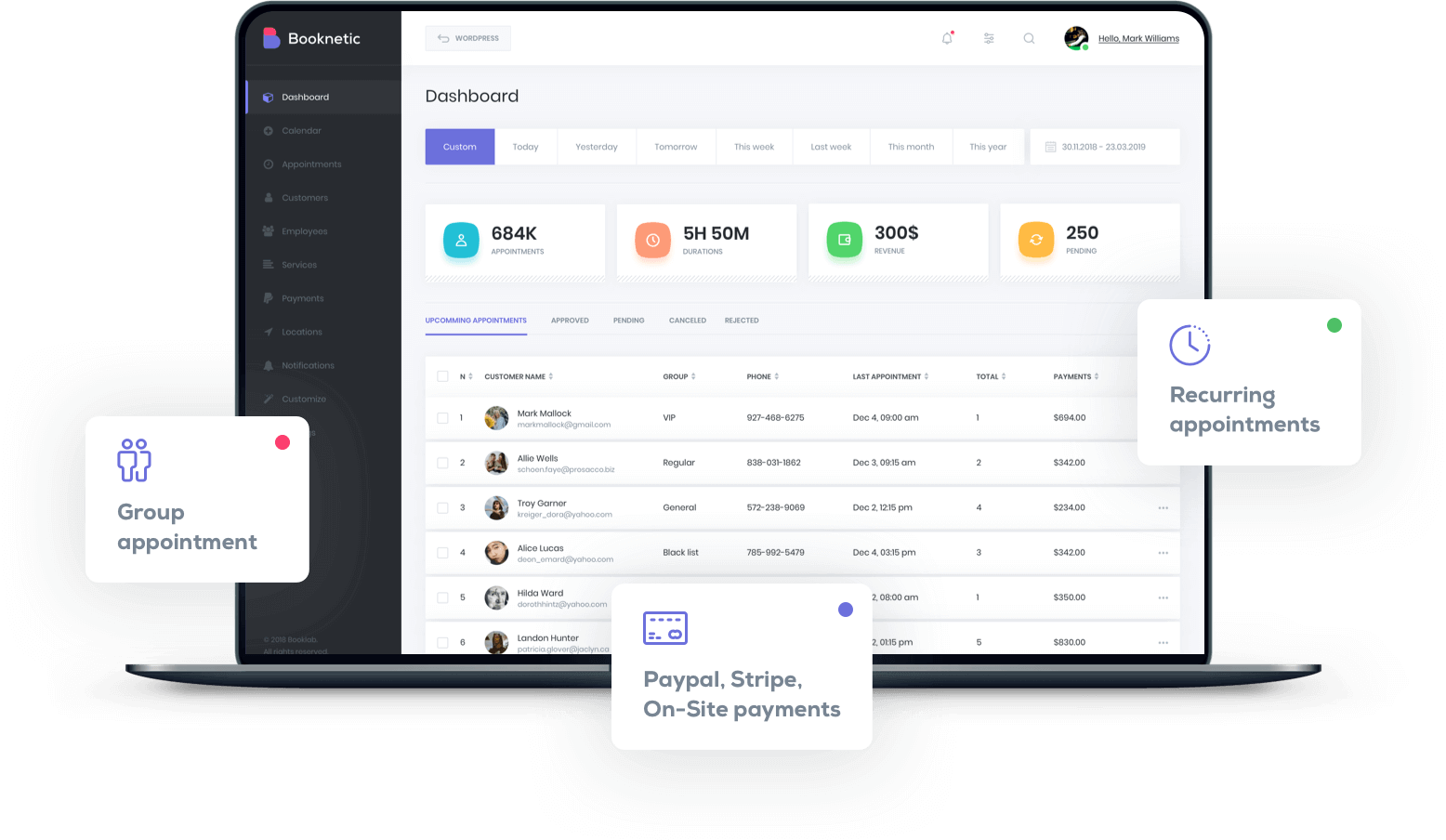 Booknetic appointment booking plugin provides the best experience to turn your appointment business into an online shop. Whether you are providing healthcare, legal, hair and beauty care, nutrition, or education services, you can easily connect your online store with your booking page.
Once installed, you can fully customize the booking widget including the appearance and booking step pondering. By integrating with Google Calendar, you can display the times you are available and block busy hours.
From the customer panel, customers can manage and edit their bookings, and view their visit history. Booknetic allows you to receive group and individual bookings, set recurring events, and also host virtual meetings.
Advanced notifications through email, SMS, WhatsApp, Telegram, or webhook, you can send notifications for all event statuses.
You can get Booknetic at a $79 one-time payment. If you want to back up your online store with booking capability or vice versa, Booknetic provides everything you need.

Bolt provides a seamless checkout experience for your users. A smooth process is part of a successful eCommerce experience. Due to the fast and multi-device compatibility solution, Bolt is the best WooCommerce checkout plugin in the market.
Fraud guarantee eliminates any extra charges from users and tracks third-party tools. Compatibility with multiple payment processors such as Apple Pay, PayPal, Stripe, Braintree, and other tools makes it one of the best WooCommerce plugins. This allows you to receive payments from debit and credit cards.
It provides a single-click check-out experience with no chargebacks and fraud protection. You can download Bolt for free.

Natively integrating with Google Analytics, Conversios is the best WooCommerce analytics plugin to track and automate Google Shopping. Analyzing user preferences helps to provide a better user experience. This allows you to drive traffic and increase conversions.
It integrates with Google Analytics V3 and V4 helping to scale faster. Linking Google Ads with Google Merchant Center account enables you to easily manage campaigns ads their reports. The reports bring results of accurate conversion, the performance of products on the homepage, see view-to-cart ratio, and interaction with the check-out page. Like Google Analytics, it gives you audience reports, behavior reports, and acquisition reports.
This helps you make data-driven decisions, re-target users based on their site experience, and get listed on Google to reach millions of users.
It is one of the best free plugins for WooCommerce analytics. Additionally, it has 3 tier subscriptions with different features.

To improve your WooCommerce experience with Elementor, Exclusive Addons provides a compact WooCommerce solution for the page builder. It allows you to create fully-functional eCommerce websites.
The plugin comes with a complete WooCommerce Builder that includes all the widgets required for pages like product page, single product page, and "Thank You" page for your site.
Product Title, Product Image, Product Price, and more, dozens of those widgets are included in Exclusive WooCommerce Builder.
Moreover, the plugin comes with some of the individual WooCommerce widgets like Woo Category, Woo Cart, Woo Mini Cart, Woo Product Carousel, and more.
Besides, Exclusive Addons add more value than just a WooCommerce plugin. 100+ fundamental Elementor widgets, 50+ readymade templates, 3000+ free icons, a WebGL plugin, and more come with the Elemenor addons.
Add to all this, the best is yet to mention. Everybody talks about 24/7 customer support, but no one does this better than Exclusive Addons. Their premium support provides the best possible solution for any issue you face.
5. TaxJar

While searching for tax plugins, TaxJar seemed like the best sales tax plugin for WooCommerce. If not carefully managed, tax calculation can be a major pain point for merchants.
Taxjar Autofile automatically submits your sales revenue to the official body, ensuring that you donət miss any due date. It organizes sales data by converting them into easy-to-read state tax reports.TaxJar API instantly provides instant sales tax rates at checkouts.
Plus, it lets you import your sales data into the TaxJar system to check whether it meets or exceeds the set rules in each state. One-click integration with other Etsy, Walmart, Amazon, and other eCommerce platforms is a unique feature that is not given by other best plugins for WooCommerce.
TaxJar pricing is completely customizable based on the number of monthly orders you receive. However, the Starter plan provides 4 Free AutoFiles per year.

We live in a day and age where you just cannot ignore social media marketing for your business. With millions of users, Facebook and Instagram are two of the most effective channels to cross-sell your store's products. The ELEX WooCommerce Catalog Feed for Facebook & Instagram plugin makes the process of doing so a breeze. A comprehensive list of product information is required to start advertising your products on Facebook Marketplace and Instagram Shopping and adding all that information manually into a document can be taxing.
This plugin generates unlimited product feeds by mapping your product categories and attributes to Facebook's categories and attributes, enabling you to start advertising in no time. You can create and manage as many product feeds with unlimited simple and variable products, target specific geographical locations, set a refresh schedule to automatically refresh the feeds, sync your product catalogs with Facebook Commerce Manager, view sync logs, and a lot more.
Increase your sales through Facebook and Instagram by increasing your product's visibility globally. There are both free and premium versions available and the cost of the premium version starts at $69 for a single site.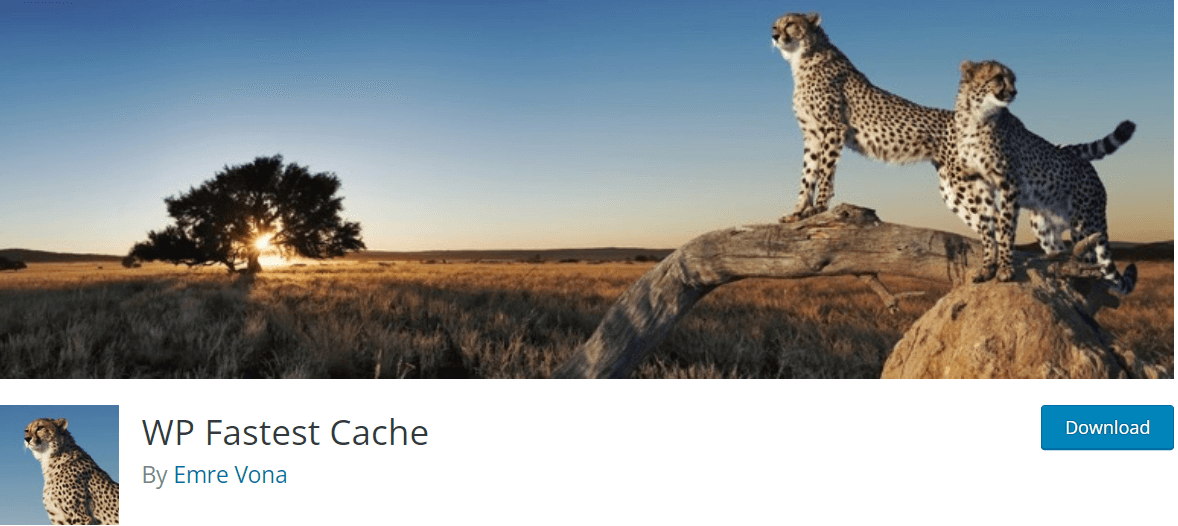 Site speed is another important point for online stores. WP Fastest Cache helps to solve website cache issues and provides a seamless user experience. Reaching over 1 million installs, it is the best cache plugin for WooCommerce.
It minifies desktop, mobile, HTML, CSS, and combines file format to increase site performance. All cache files are deleted when the page is published. Admin can delete cache files and minified CSS and JS files from the options page.
WP Fastest Cache has three-tier plans. While the free version helps to speed up your site, the paid options include mobile cache, widget cache, minified, combined files, and more. The cheapest plan starts at $59 for a single website.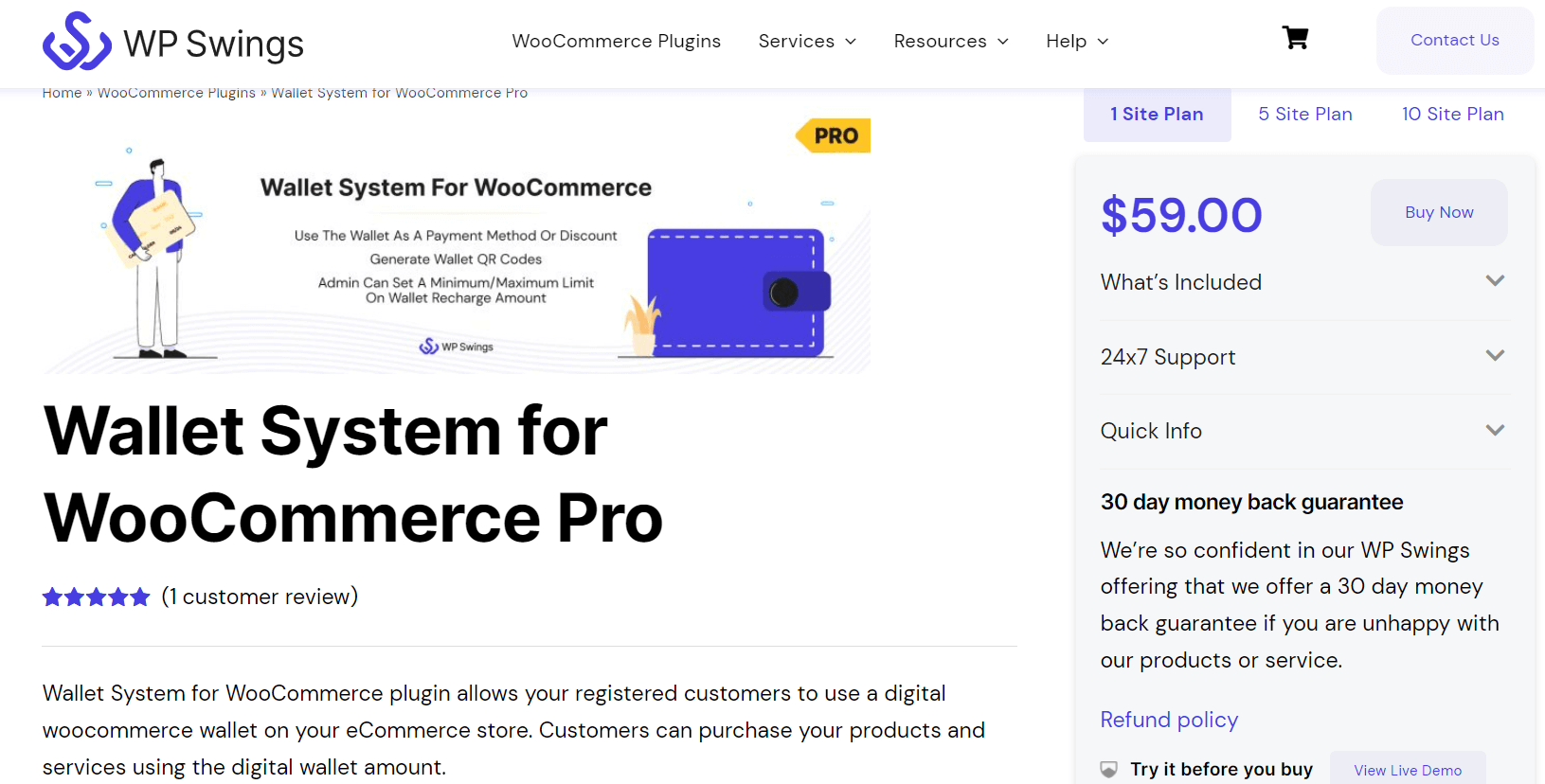 The next way of improving the WooCommerce checkout process is by using digital wallets. Wallet System for WooCommerce provides a digital wallet system for WooCommerce websites. The feature coverage makes it the best WooCommerce wallet plugin. It lets customers purchase your items using their digital wallets.
Customers can add money to their WooCommerce wallets, view the list of made transactions, and transfer money to other accounts. Merchants can manage costumer's wallets and change the wallet amount.
It sends customers a notification about upon low balance. Merchants can also implement a wallet cashback system and restrict wallet users from executing certain transactions. Customers can also send money withdrawal requests to merchants. It is one of the best WooCommerce plugins for digital wallets you can use for free. There is also a premium account that you can get at $59.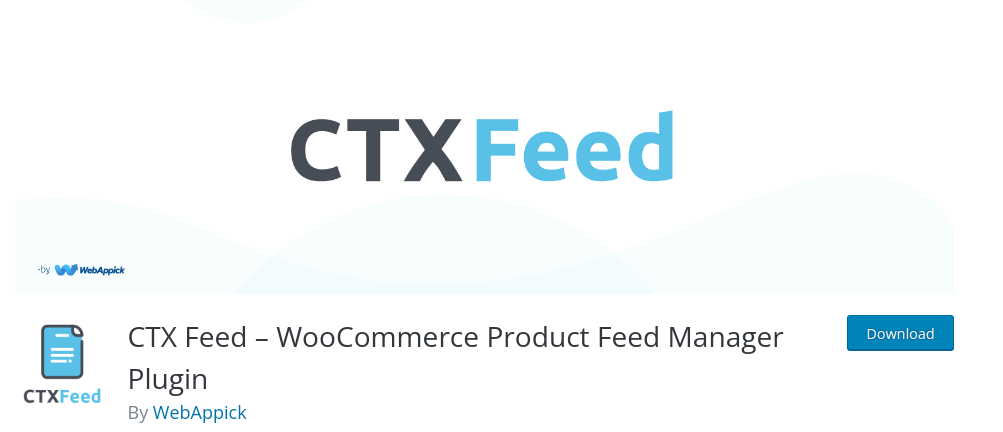 If you own an eCommerce store on WordPress and want to promote your WooCommerce products to 130+ affiliates plus marketing channels, CTX Feed – WooCommerce Product Feed Manager is the plugin you need to have.
CTX Feed is a professional product feed generator plugin. Leveraging this plugin, you can generate unlimited product feeds for unlimited products of your online store.
This feed generator plugin features a wide variety of readymade templates that helps you make product feed a breeze.
With the CTX-Feed plugin's generated product feeds, you can promote your products on Facebook, TikTok, Instagram, Kelkoo, Bing, Snapchat, Rakuten, Fruugo, and hundreds of other platforms.
When it comes to features, CTX Feed is enriched with dynamic and conditional pricing, advanced filters, auto feed schedule, feed tracking, multilingual and multicurrency support, and other easy optimization features.
And interestingly, this plugin is capable of creating product feed in multiple formats such as CSV, TXT, and XML.
CTX Feed plugin has both free and pro versions to make sure every WooCommerce store owner can experience it as per their requirements.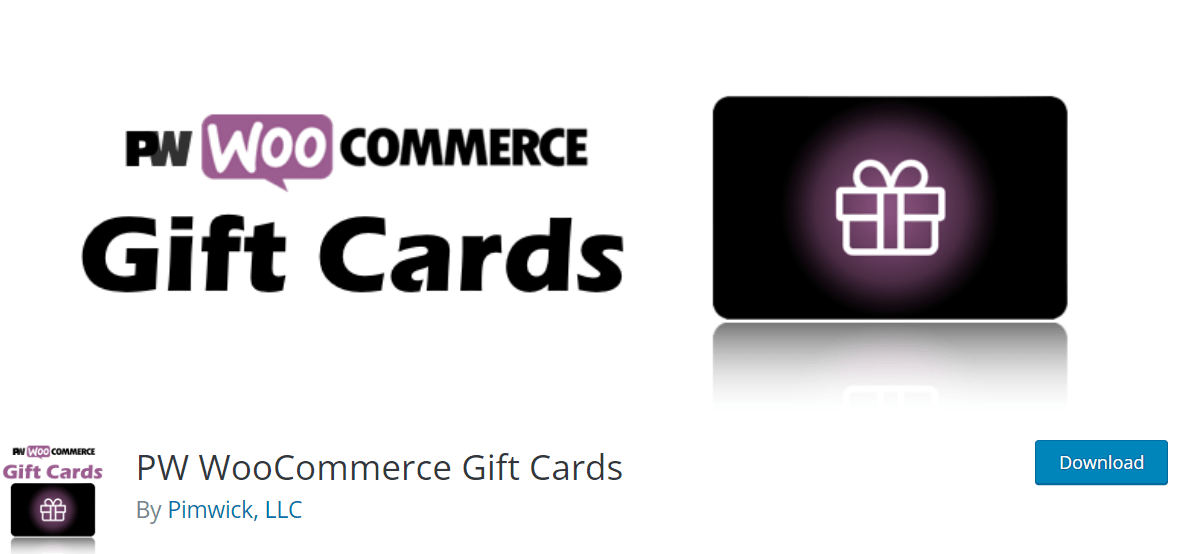 Same with physical stores, online shops also provide gift cards to users. PW WooCommerce Gift Cards helps to easily sell gift cards and organically increase sales. Customers can determine the amount, receipt, and message of the gift cards on the system.
Receipts can get the gift cards from emails and add the amount to their carts.
It also has a guest checkout feature where the gift card does not need to be tied to a specific account. It allows internet users to receive gift cards without creating an account on your website. Due to a wide range of activities, it can be the best gift card plugin for WooCommerce.
Moreover, users can import physical gift cards by adding their numbers and balances. With balance adjustments, customers can add funds to existing gift carts. For increasing sales and customer interaction, it is among the best WooCommerce plugins to add to your website.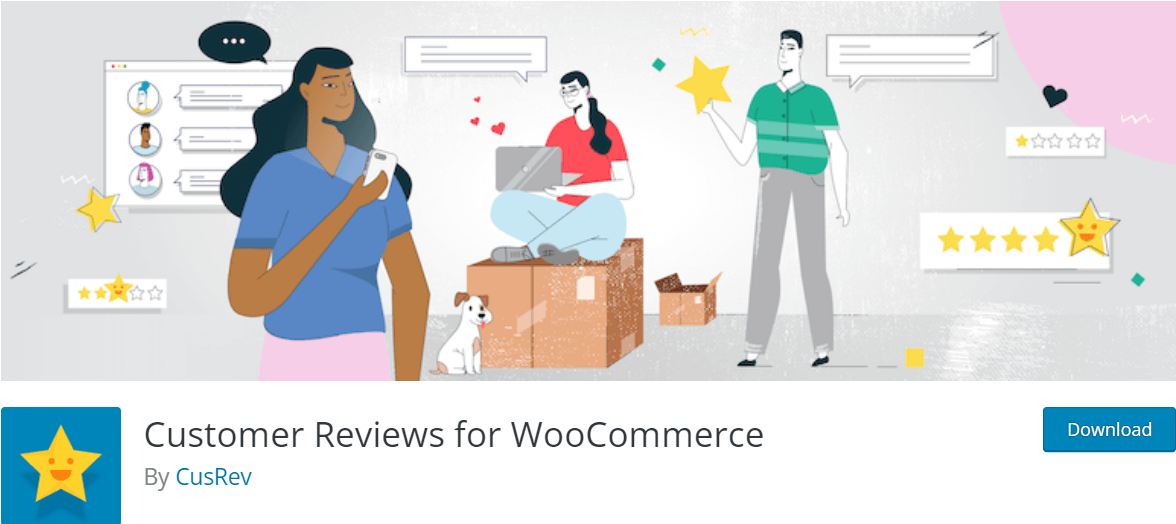 Displaying customer reviews has a great impact on increasing sales and customer satisfaction. Adding the WooCommerce reviews plugin helps a lot in this case. Customer Reviews for WooCommerce help to increase engagement and loyalty.
It sends automated reminders and notifications to each user after the completion of a transaction. Plus it also has aggregated review forms for quick review collections. It lets you offer discounts in exchange for reviews.
It has an enhanced review system with ratings, images, voting, and filtering. You can integrate with Google Shopping and import \ export reviews from other sites.
There are free and pro options available. The pro plan costs $49 annual payment with customization and email support options.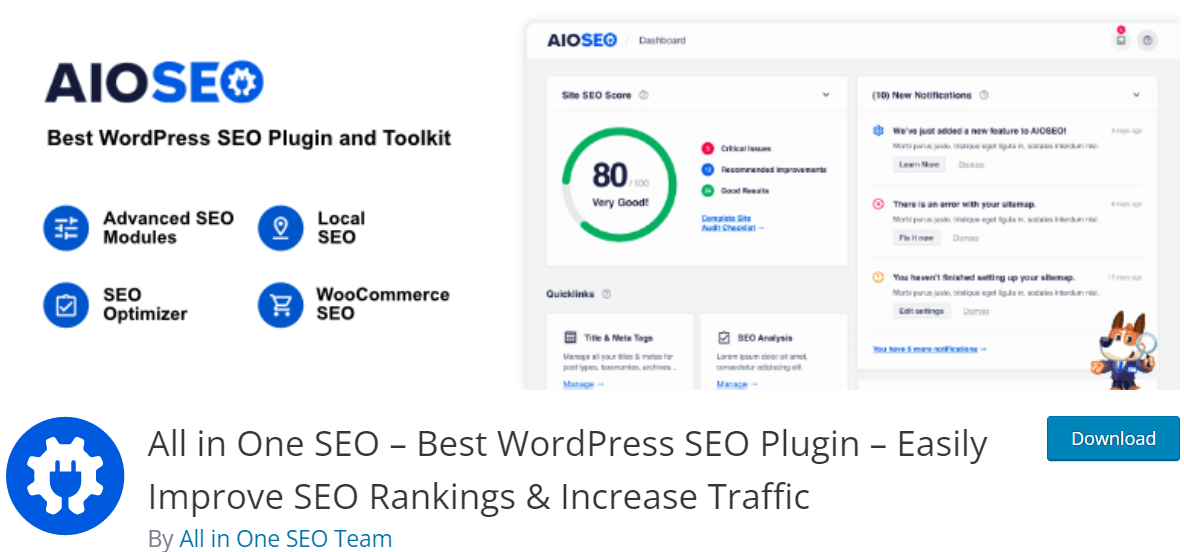 All In One SEO is one of the best free SEO tools for any industry including eCommerce. From SEO setup to SEO optimization, it helps websites to start and grow their business via increased traffic and high rankings.
While its free version helps to add XML sitemaps, SEO meta tags, SEO meta description, social media integration, Search Console, and Web Master integration. While AIO SEO provides schema markup, local SEO modules, Google AMP SEO, WooCommerce SEO, and more.
From analytics to AIO SEO is the best SEO plugin WooCommerce to cover the needs of any size of online store.
You can optimize your product pages and product categories for better SEO.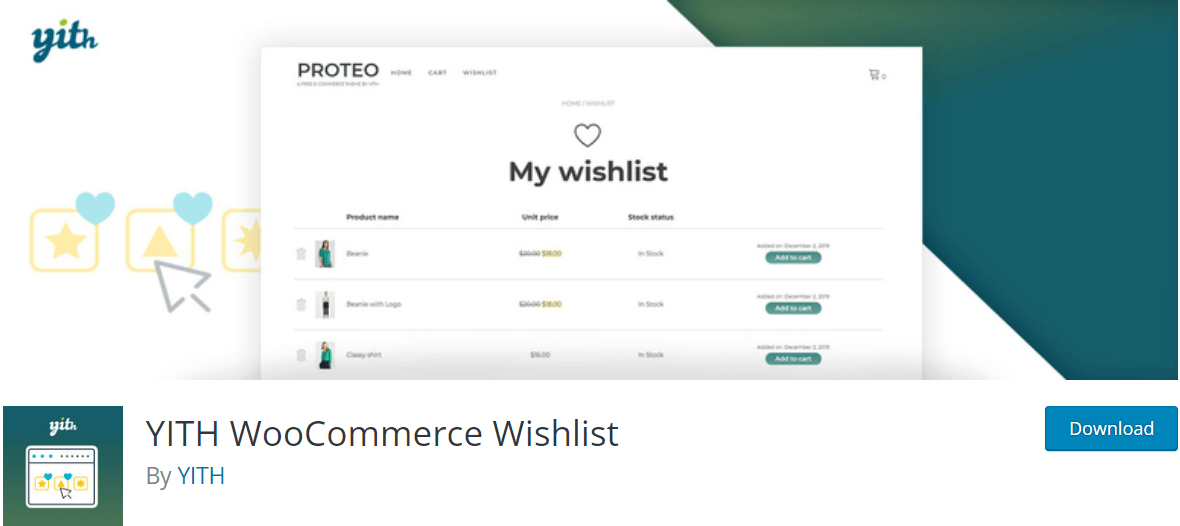 A wishlist is an essential feature for eCommerce websites. YITH WooCommerce Wishlist lets your users save their favorites and increase sales. Users can share their wishlists with friends or directly on social media.
You can customize the placement of the wishlist shortcode, remove from the wishlist button, and customize the columns on the wishlist page.
Premium features provide more insight to both admins and users about the saved products. Admins can see the list of popular products, send promotional emails, enable \ disable add to wishlist button to unlogged users.
With ask for an estimate feature, customers can ask for a quotation of the value of items on the wishlist.
Overall, for customization options, this is the best WooCommerce reviews plugin.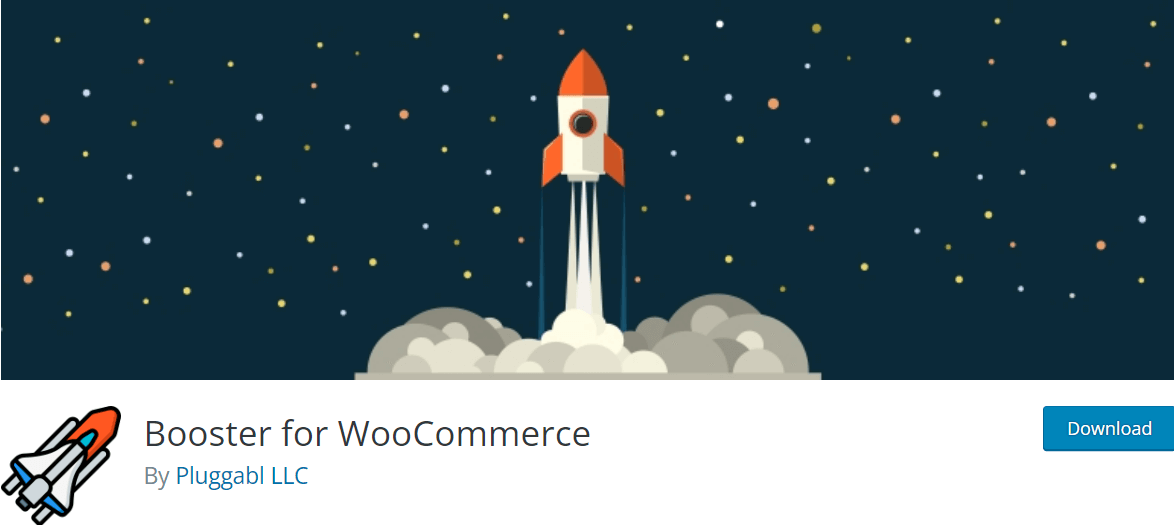 If adding many plugins frustrates you, you can look for an all-in-one plugin. Booster for WooCommerce offers a bundle of features to fully customize your store and improve its performance.
Popular bulk features include bulk price converting, currencies, and global discounts. Users can offer their own pricing.
You can improve payment gateways with min \ max amounts, gateways by shipping, and gateways based on the category.
You can professional WooCommerce PDF invoices and offline packing docs. You can also customize the shopping cart and the checkout experience for customers by adding limits, custom feeds, coupons, additional fees, and more.
While Booster does not provide SEO, caching, and appointment features, it does include the necessary features for checkout, customization, and payment processing. You can get the cheapest version at 10 with 50+ plugins or look for high-tier plans.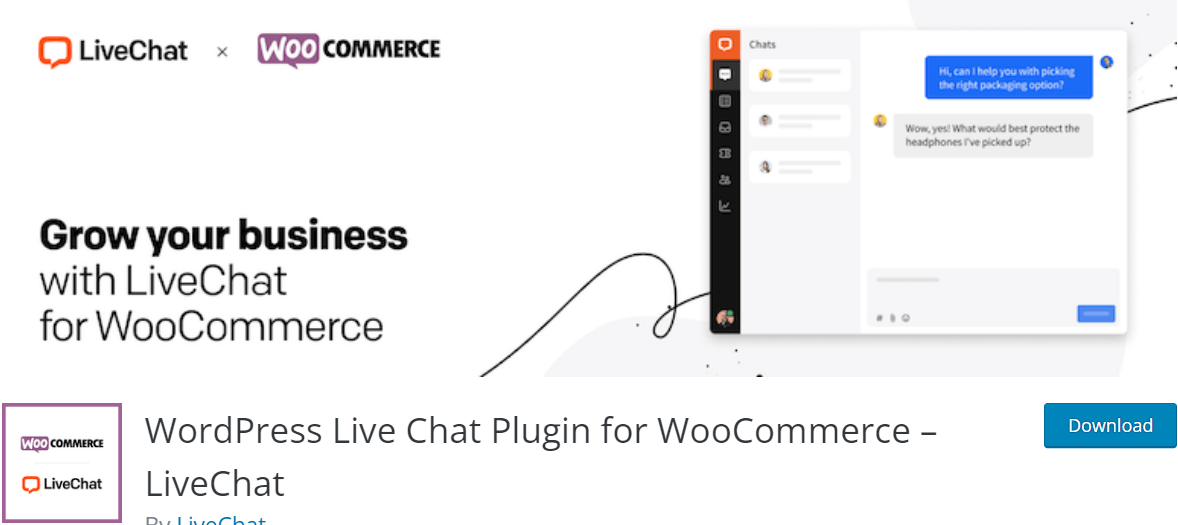 The ultimate way of increasing the onsite customer experience is the use of live chat. This does not only speed up the purchase process but also delivers a positive brand image in the minds of users.
You can set up automated messages, send chat invitations, and live chat surveys to get insights. Its built-in ticket system allows you to set office hours for communication. You can collect live chat reports through API and import them into CSV. Integration with other customer support apps like MailChimp, Zendesk, HubSpot, and more help to connect all customer data in a single place.
==> Also read: How to Choose a Plugin for Your Website
Bottom line
Each of these plugins has distinct core features that are made for specific purposes. You may or may not all of these plugins based on the size of your store, the types of products, the average order value of products, the availability of shipping, and other secondary solutions.
It is important that you are well aware of what your online shops needs and what customers are expecting from it. Otherwise, you will end up installing a bunch of best WooCommerce plugins which do not necessarily add value to your business.
Sign up for our newsletter
Be the first to know about releases and industry news and insights.
Let's

get started

on something great
Booknetic is a simple yet powerful plugin for accepting online bookings & payments on your WordPress site.