The Top 10 Best Free SEO Tools to Use in 2023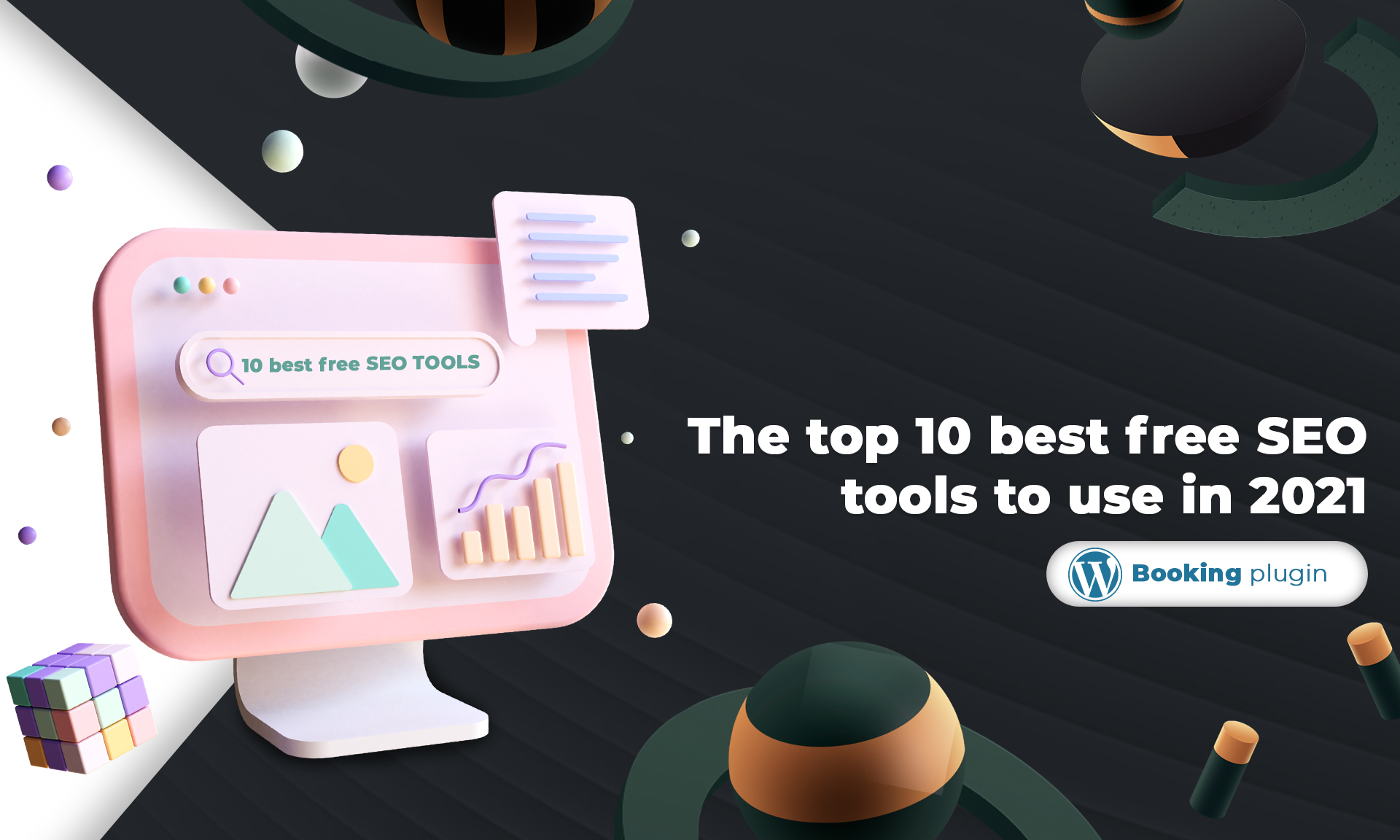 You certainly want to make more improvements in less time as an SEO specialist or a website owner. Tools have always become the salvation for savvy advertisers it's retrieving all of a domain's meta tags in minutes or finding all of a website's crawling problems without manually checking - and every URL. SEO resources assist you in completing a series of tasks as quickly as possible and to the best of your ability. In this article, we'll go through the top 10 best free SEO tools in 2023 that are either free or have a freemium edition (meaning you need to pay if you wish to use extra features).
Best free SEO tools to use in 2023
Google Search Console is a free SEO tool where you can get information about your site's organic results and any complaints that have been identified, such as manual action fines. It's something that any SEO who cares for Google rankings should be aware of.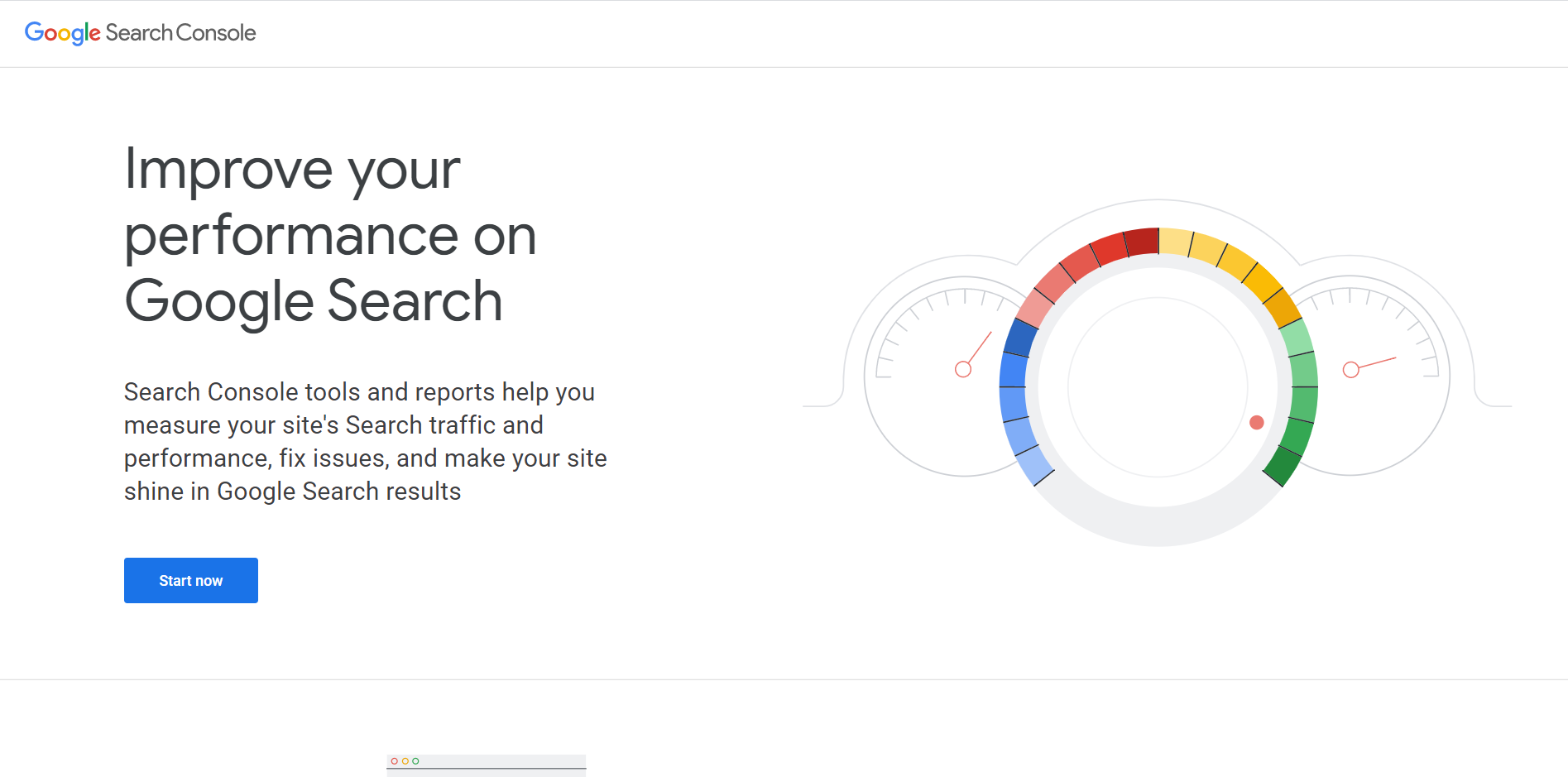 Our definitive guide to Google Search Console has a complete rundown on the app, but here's a short rundown on some of its essential uses:
Understanding the site's SEO success on an individual keyword basis in terms of visits, views, CTR, and average positions - effectively assisting you in developing a growth strategy;
Examining URLs for creeping and indexing problems that can prohibit them from appearing in the SERPs;
Identifying coverage errors and their causes (404 errors, crawl problems, pages blocked by robots.txt, and so on);
Creating a sitemap and submitting it;
Identifying manual actions as well as intelligence concerns;
Obtaining information about the backlinks and internal links that Google is aware of;
Request that a URL be indexed;
Google is being notified of a domain name upgrade.
It's the most accurate way to see Google's problems while crawling and indexing the pages.
Google PageSpeed Insights (Free)
The website's speed is not only a ranking factor, but it also affects the site's user experience (UX). Google's free SEO PageSpeed Insights tool is a perfect way to stay on top of this because slow pages will impede conversions and harm rankings.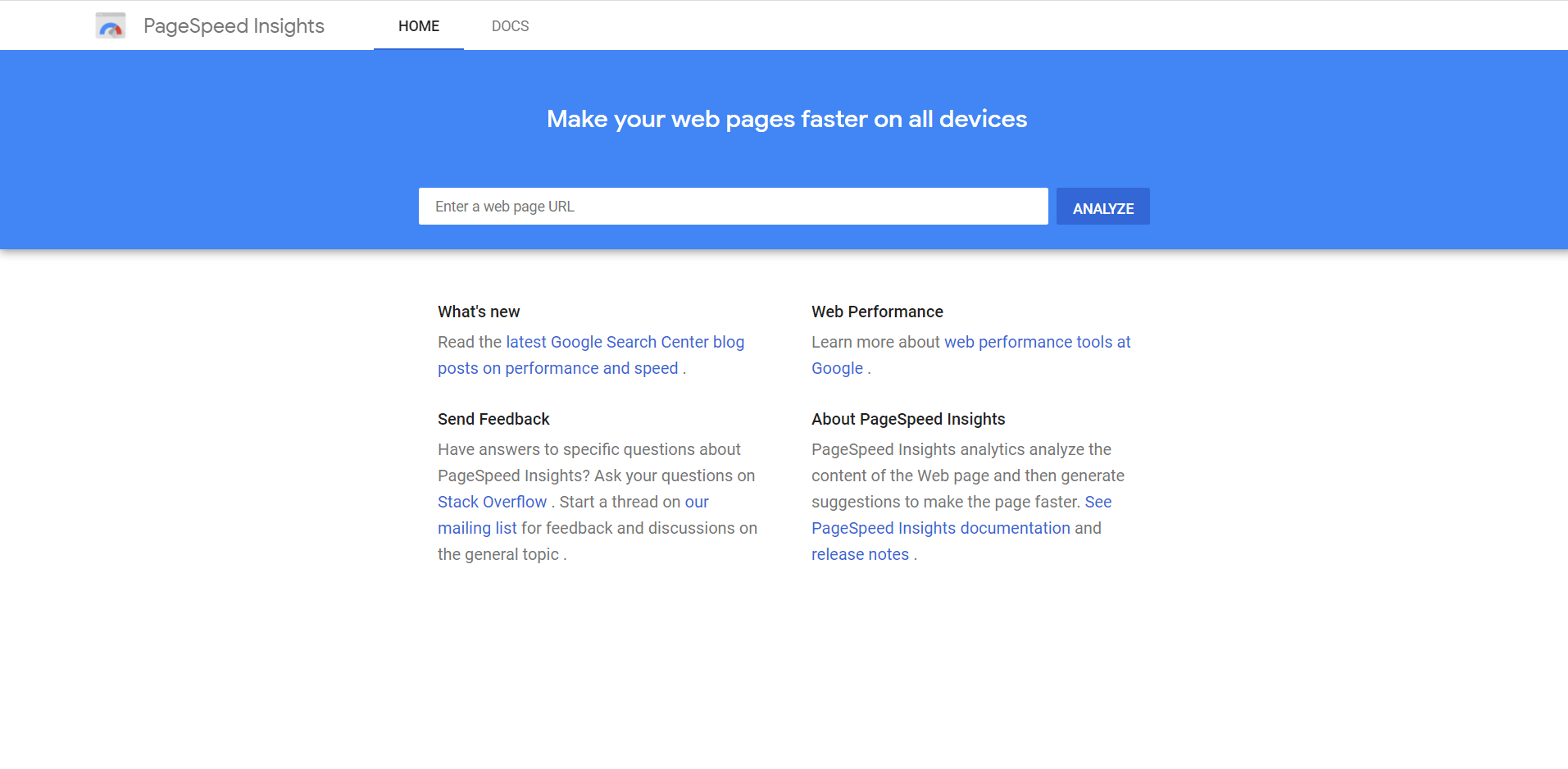 You will use the Google PageSpeed Insights application to learn more about your site's PageSpeed score and how to boost it by addressing the problems that have been highlighted.
Even if you aren't very technical, you'll be able to see the key factors impacting your site's speed, such as image load time or server problems, as well as the areas that are running smoothly.
This tool has straightforward tips for site changes and estimates of how much time can be gained by implementing them - it's an intelligent way to fine-tune its success.
Google Mobile-Friendly Test (Free)
Where it comes to phones, search requests on mobile devices are rising all the time, so it's critical to customize your site for them.
Mobile-Friendly Test is a free app that allows you to test your website's usability on a mobile screen.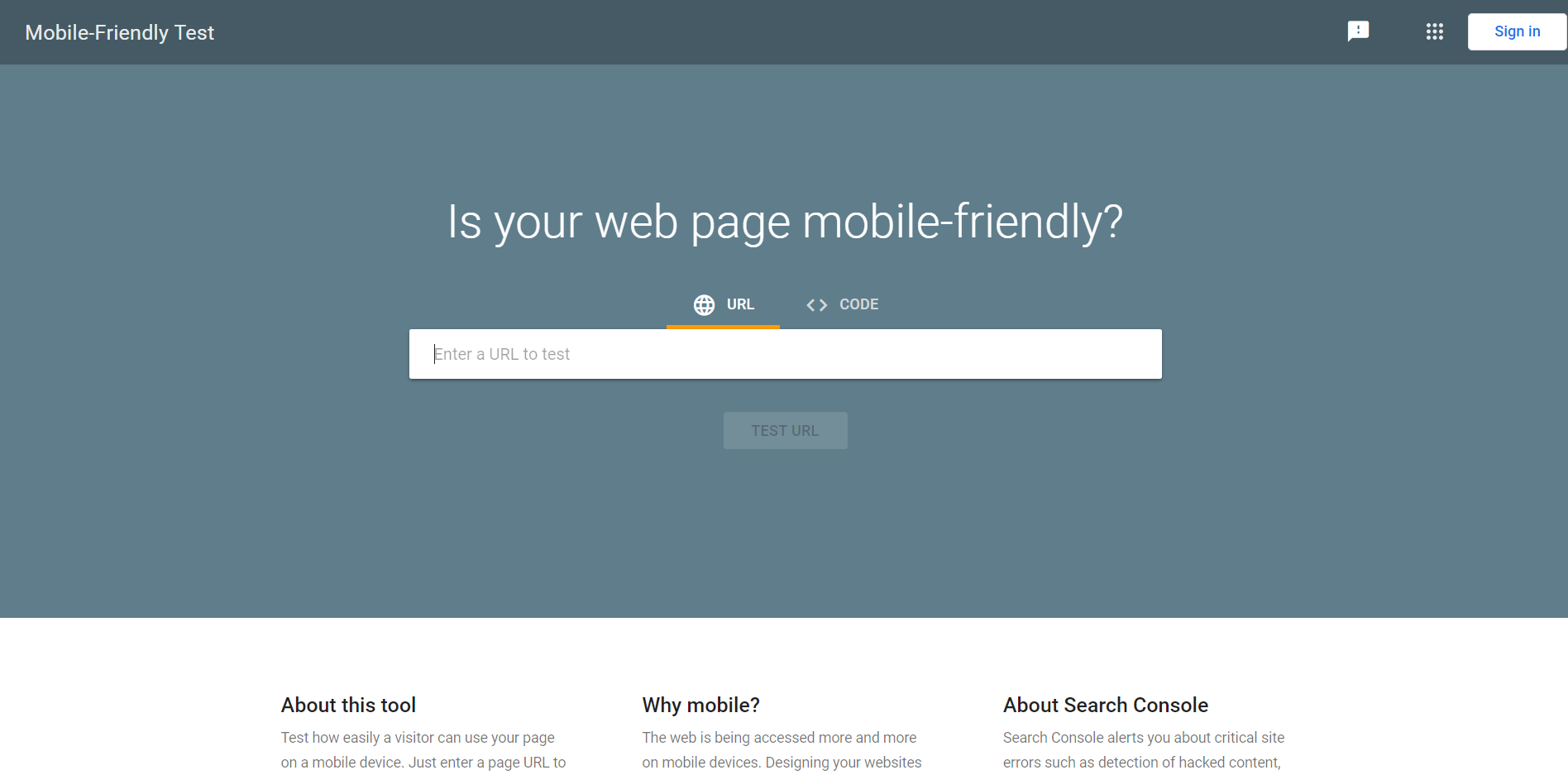 The method quickly determines whether or not your website is mobile-friendly. It suggests several ways to make the web mobile-friendly. Using legible font sizes, scaling material to the viewport, and adequately sizing tap goals are a few ideas.
Creating a responsive website that adapts seamlessly to the visitor's mobile device is intelligent to enhance the user experience. Google's free Mobile-Friendly Test tool quickly determines if the website is mobile-friendly. It also has a list of recommendations for making the website mobile-friendly and avoiding higher bounce rates from disgruntled site users.
Screaming Frog SEO Spider (Freemium)
Screaming Frog is a software application mounted on any computer locally. It functions as a website crawler and log analyzer for performing in-depth technical audits on every website.
Server bugs, broken ties, duplicate websites, and blocked URLs are among the onsite SEO variables that can be evaluated with this method. It even crawls the website to analyze the duration and validity of title and meta explanations.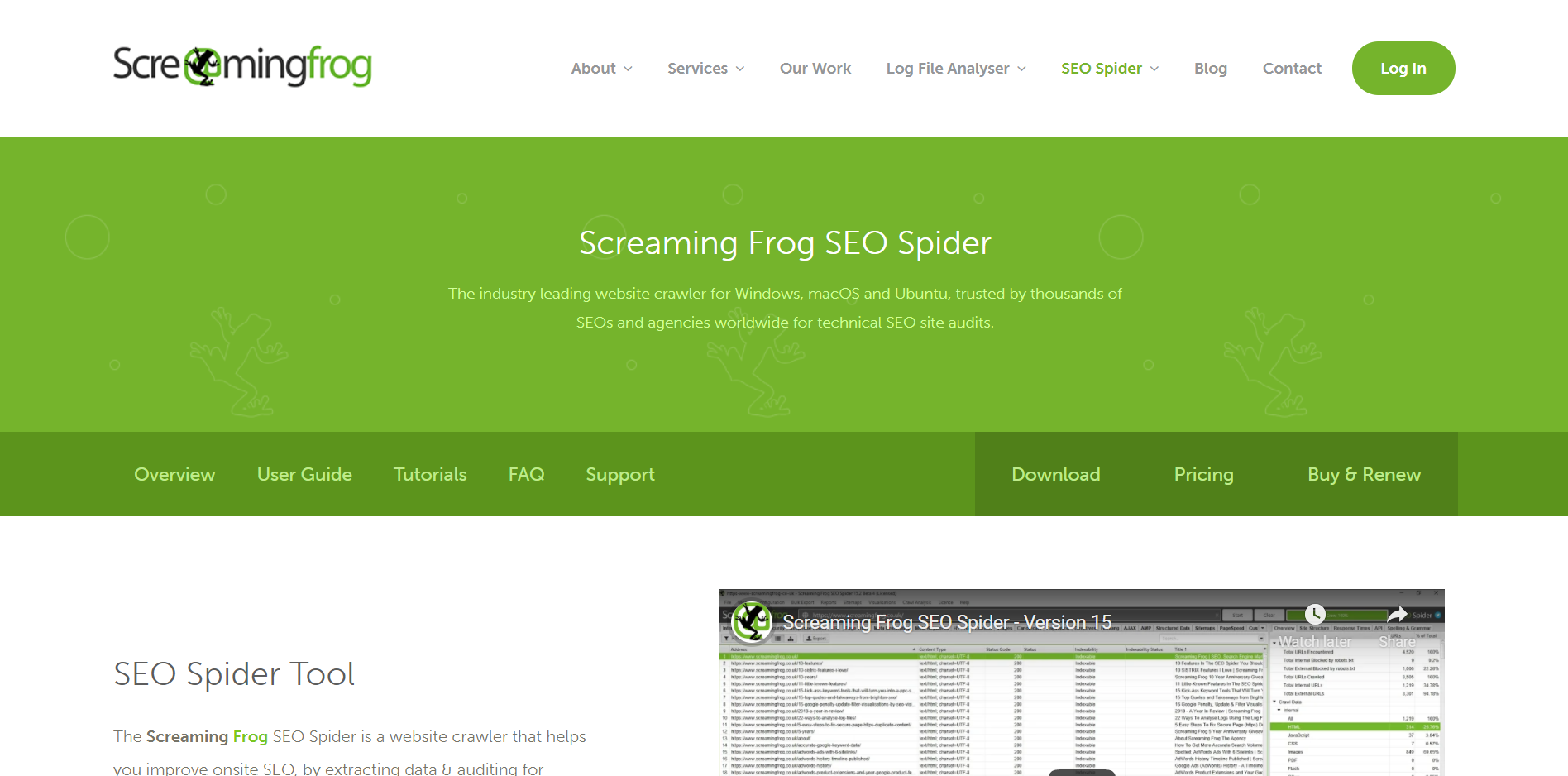 It may also indicate when any elements are absent. The tool combines with Google Analytics to provide supplementary data and produce error reports.
Screaming Frog is an excellent tool for retrieving a list of URLs and reviewing relevant information such as meta tags and broken ties. This platform helps to boost SEO and saves a lot of time.
Moz Link Explorer (Freemium)
Link Explorer is primarily a link analysis method developed by Moz. It gives you a complete picture of a website's backlink profile, including metrics like domain authority, page authority, and existing links.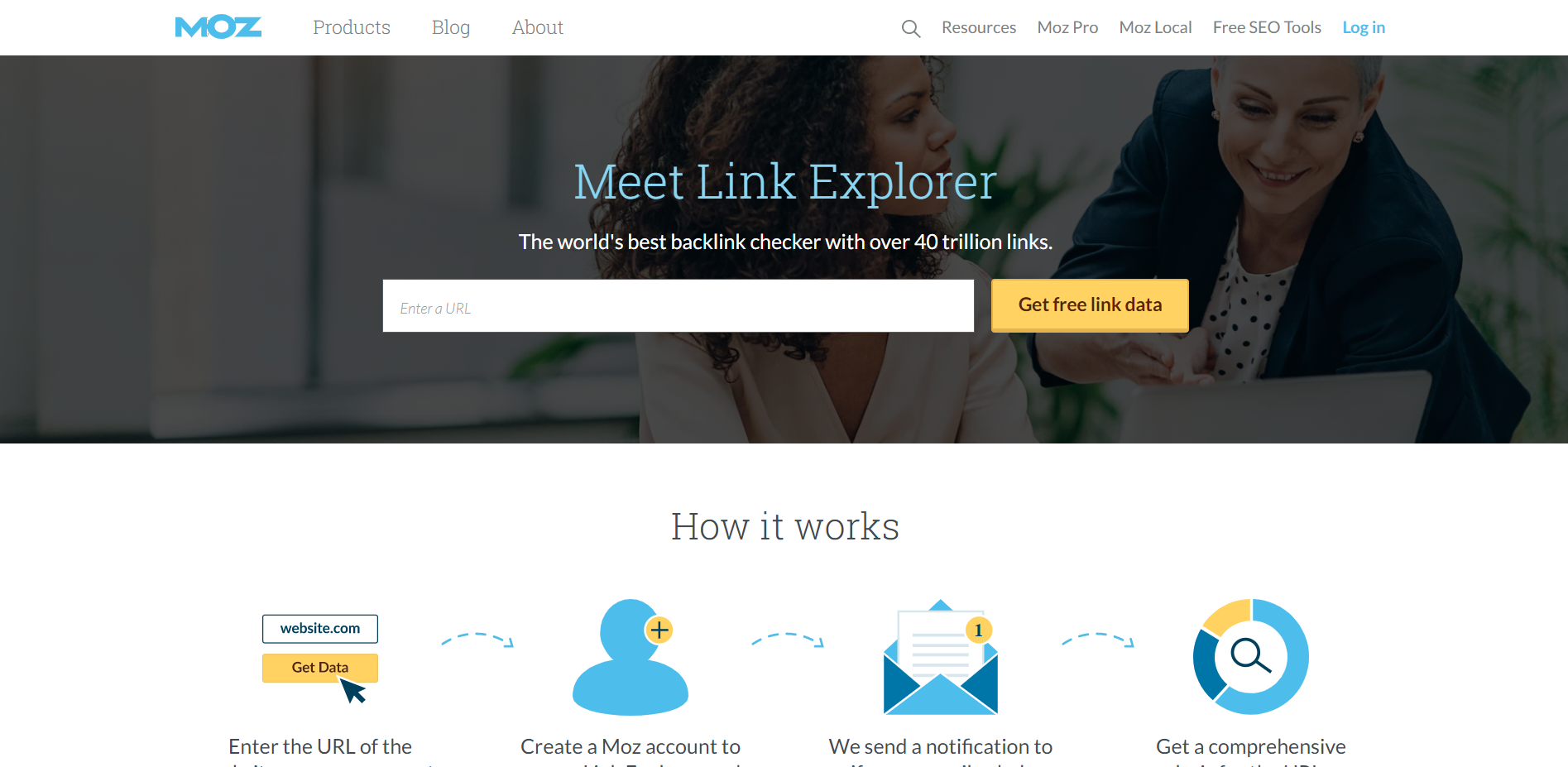 Here are some top features of Moz Link Explorer:
It allows you to study and compile competitor ties based on DA and PA.
You will quickly locate and repair broken links on your website.
You should review the spam score of links leading to your site and delete those with a high spam score.
The tool helps you find connection openings easily by showing you who is connecting to you but not your competitors.
You will see new and missing ties, as well as learn about your site's best-performing posts.
Links aren't going anywhere anytime soon, meaning winning links is the best way to get the content to score higher in the search results. Moz Link Explorer analyzes the site's link profile, compares it to your competitor's link profile, and then suggests link opportunities to help you outrank your primary competitor in organic search results.
SEMrush is an essential piece of SEO tech for any marketer. It performs a thorough SEO audit and shows the percentage of web traffic and the number of backlinks a site has. This method can also do keyword research, subject research, and extensive competition analysis.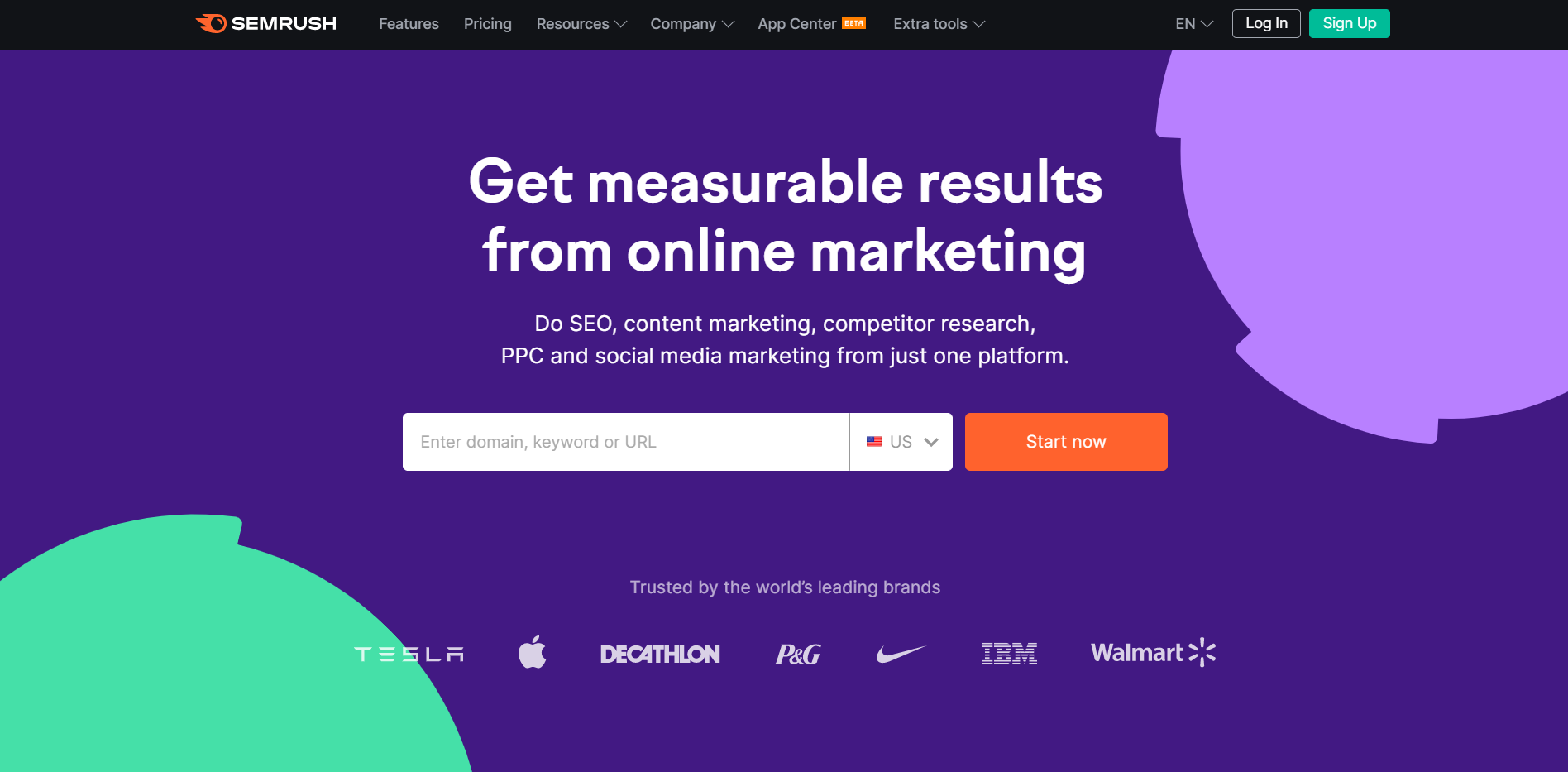 You will use this platform to do a full technical web audit
A domain vs. domain competition comparison is possible
The backlink analysis method allows you to investigate the connections leading to either domain in greater depth
You will use the keyword analysis method to identify the most relevant keywords for your campaign
The content analyzer assesses the accuracy of the site's content and outlines any significant flaws.
XML Sitemaps Generator (Freemium)
Another way to have an extremely indexable website is to use a sitemap. Use this feature to build a sitemap for your website in both XML and HTML formats.
You can get your sitemap up and running efficiently without having to register.
The created sitemap is emailed to you to add to your site later.
The number of pages, broken links, XML file material, and a guide to the sitemap file is included in the results.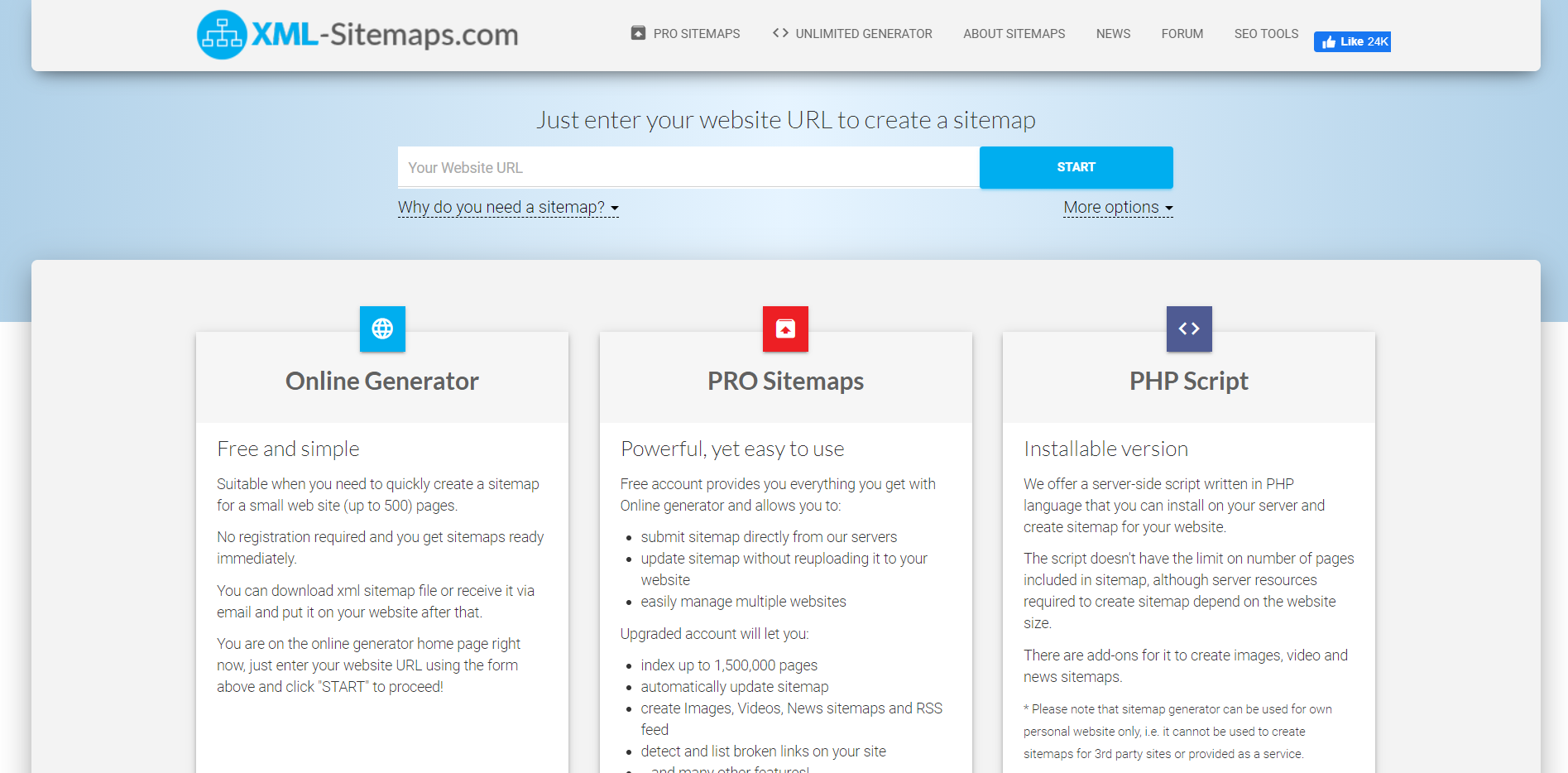 Sitemaps improve a website's crawlability. You can create different HTML and XML sitemaps with XML Sitemaps, which is helpful to both users and search engines.
Google Analytics is one of the best free SEO tools you can use at least once a week. In any SEO toolkit, Google Analytics should be the bolt. All of your other software should complement this accessible and straightforward tool.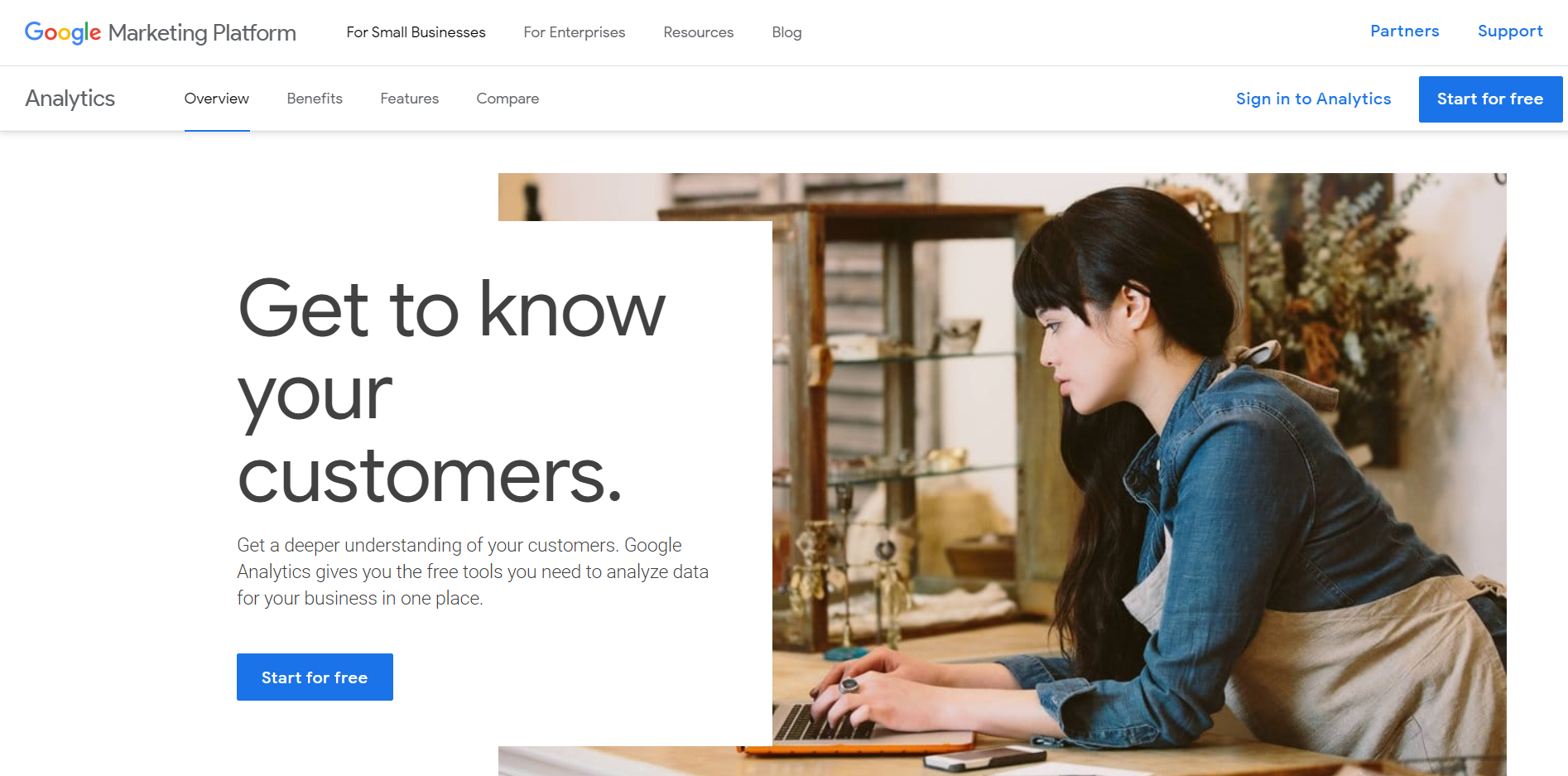 Here are some top features of Google Analytics:
You will use Analytics to see how much traffic flows to the site and how users are getting there
You can quickly determine which campaigns are producing the most traffic and conversions by using Campaign Parameter Monitoring.
You will figure out how many users are switching and which route they are taking with the aid of Goal Tracking and Funnel Conversion Path.
You can learn more about your audience by using Audience Reports, such as their age and computer, to access your web.
A majority of the data in the tool comes straight from Google. You will figure out how many visits the blog gets, how many conversions it gets, and how much money it makes. You can trust the data and take the necessary steps to improve your site's performance.
Ubersuggest is an all-in-one SEO platform that can help you dominate the SEO game. A massive part of SEO growth is knowing what you're doing, what your rivals are doing, and how to adapt your strategies to take advantage of market gaps.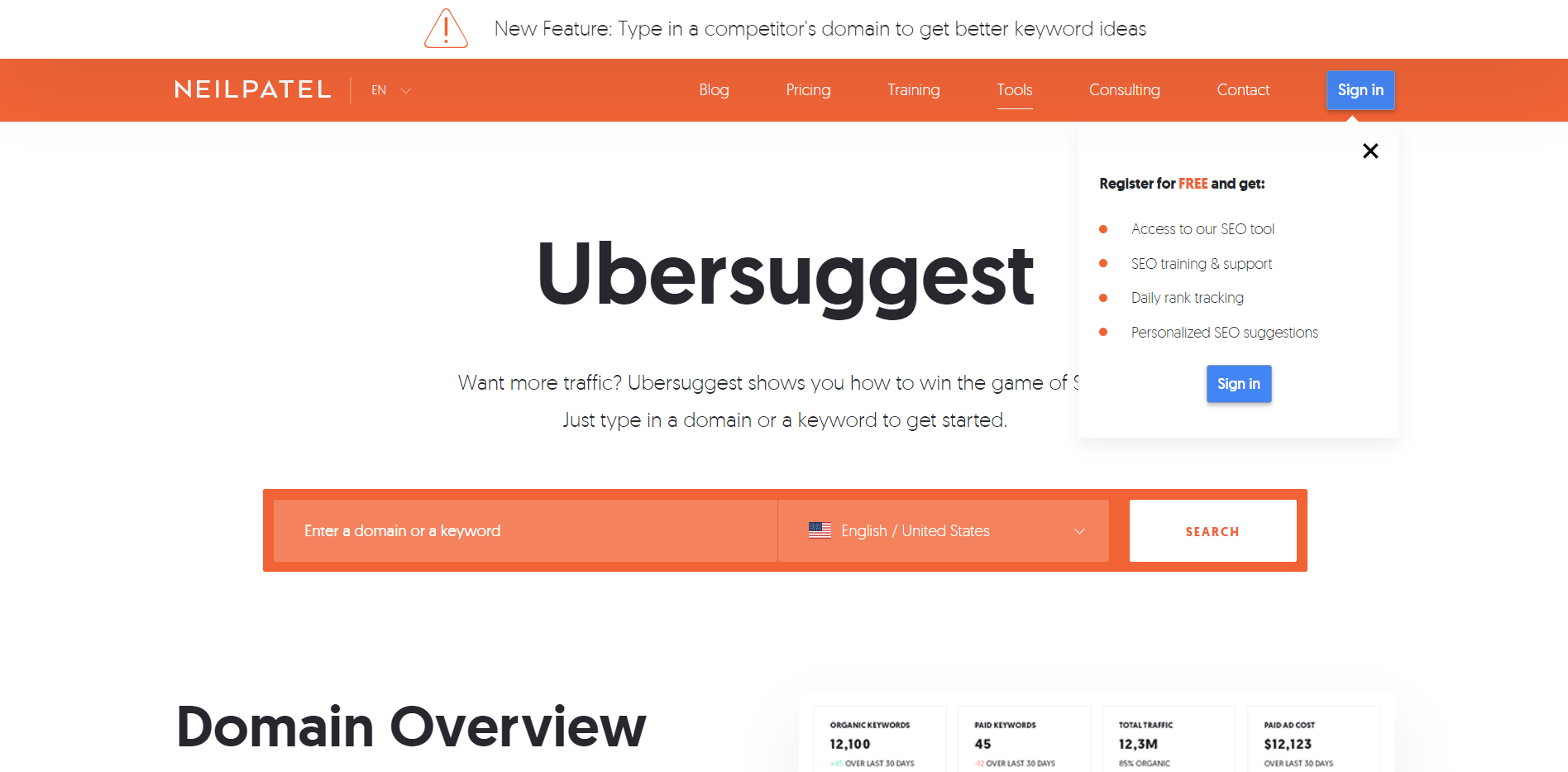 Ubersuggest will help you with a lot more than keyword analysis, but it will undoubtedly assist you in this area. Through this, you'll be able to use keywords that will help you produce killer content that will rank. This tool has a Chrome extension for using it quickly.
Ahrefs Backlink Checker (Freemium)
You can use Ahrefs' free backlink checker to see the top 100 connections leading to every website.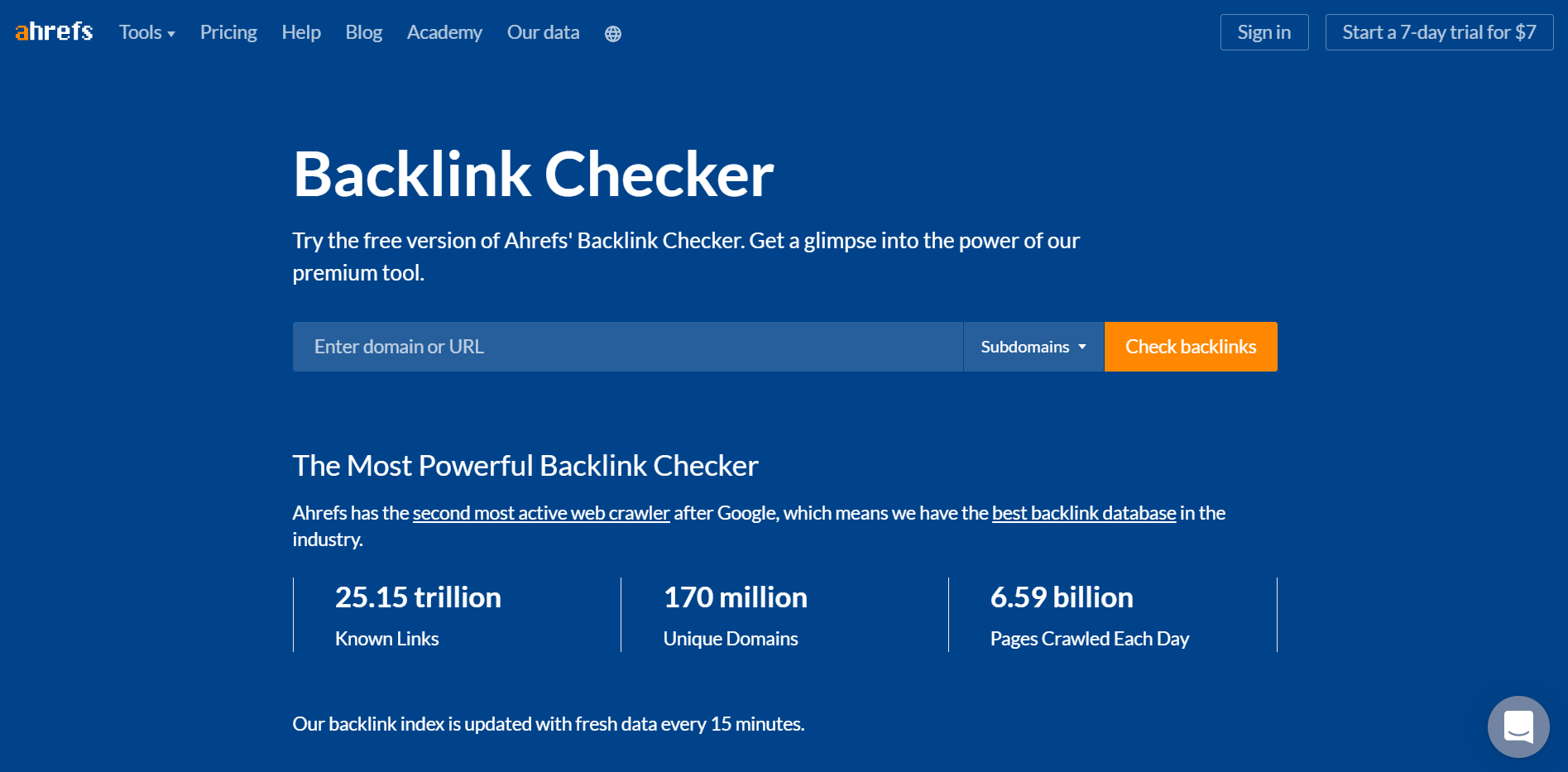 It has one of the most strong connection checkers available, thoroughly examining the top backlinks.
The method is incredibly fast and produces results in a matter of seconds
You will look up the total number of backlinks and referencing domains that point to every website
The anchor text and domain ranking are also shown by the tool
The link checker from Ahrefs allows you to quickly analyze the top backlinks leading to any domain and prepare your link-building strategy accordingly
==> Also read: Top 10 Best Social Listening Tools in 2023
Conclusion
These are the top 10 best SEO tools that every SEO can use. You should try out the free versions of the freemium tools to see if they're perfect for your conversion targets, and if one or more of them perform well for you, you can still switch to a paid plan.
You'll undoubtedly find a tool that meets your expectations and suits your budget, and once you do, stick with it. Whatever method or strategy you use, make sure you're getting the most out of it.
If you are looking for the best appointment booking plugin for your business, we can suggest Booknetic. Meet our demo version and see the features that make the Booknetic WordPress plugin a great choice.
Sign up for our newsletter
Be the first to know about releases and industry news and insights.
Let's

get started

on something great
Booknetic is a simple yet powerful plugin for accepting online bookings & payments on your WordPress site.