Top 10 Best Social Listening Tools in 2023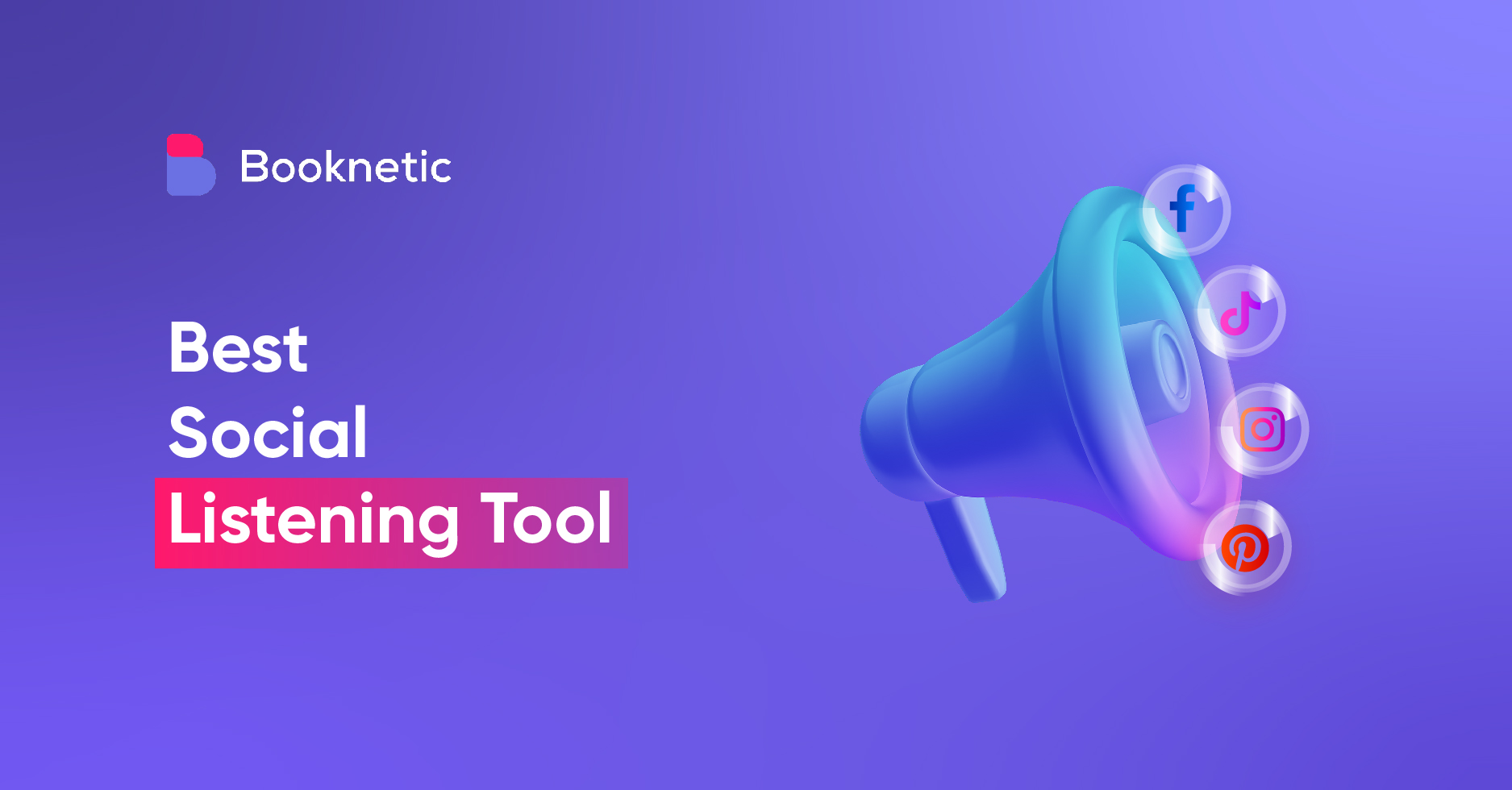 Social networking can be used to distribute content, increase market recognition, raise conversions, provide service and assistance, run campaigns, exchange valuable knowledge, encourage consumer satisfaction, and more for companies in various industries. Managing social media is an important part of business management. And finding tools to listen to what customers are saying and adapting business management tools to automate the customer relationship management process goes a long way for boosting your company. Numerous social listening tools are available, making it difficult to choose the best one for your company.
You've come to the right blog if you're asking what social listening is and looking for the best social media listening tools that can watch what people are doing about your company on social media.
We've created a list of the top 10 best social listening tools in the field to make your decision-making process more manageable. Here's a complete rundown of the best social listening tools for advertisers and agencies, all of which have been revised for 2023:
Sprout Social
Sprout Social is a high-end social media management software for professionals. While most of its capabilities are focused on social media monitoring and optimization, it also provides social CRM applications and social media listening. It comes with several teamwork methods that make working with a group a breeze.
When you first log in to Sprout Social, you're presented with a Dashboard that suggests what you should do next.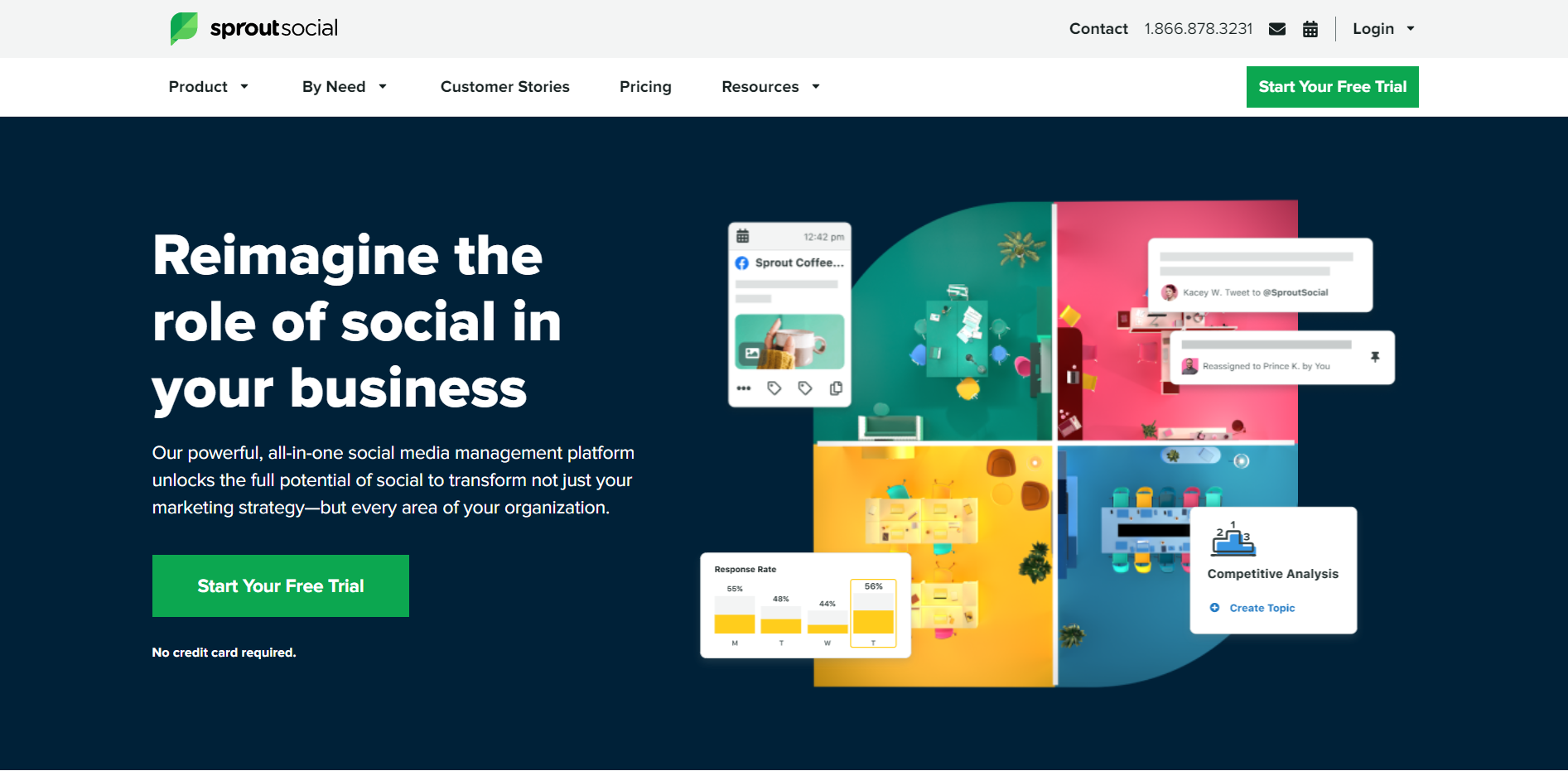 Sprout Social's unified Smart Inbox is one of the most user-friendly features. From inside Sprout Social, you can respond to tweets, retweet/repost or repin posts, like objects, and so on. You will organize any of your messages as you like. You can manage your inbox in various ways, including keywords and hashtags.
You can monitor mentions of your company, rivals, or keywords using Sprout Social's social listening feature, which functions similarly to the Smart Inbox. Using Boolean phrases in the Database Builder, you can easily create complicated queries, make the question visual and obvious. It would be best to customize your searches to ensure that most of the results are legitimate mentions of your business.
Buzzsumo
Buzzsumo is mainly a content analysis platform but can also be used for social media listening.
It lets you browse the internet for any material that contains your search word. However, it does more than have search results. It also shows how much engagement each search query has received. Buzzsumo, for example, can locate the company's online mentions if you search for them. It doesn't, though, just notify you that someone has written a blog post criticizing your company's operation. It also says that the article was posted 26 times on Facebook and 478 times on Twitter, implying that significant damage management is needed.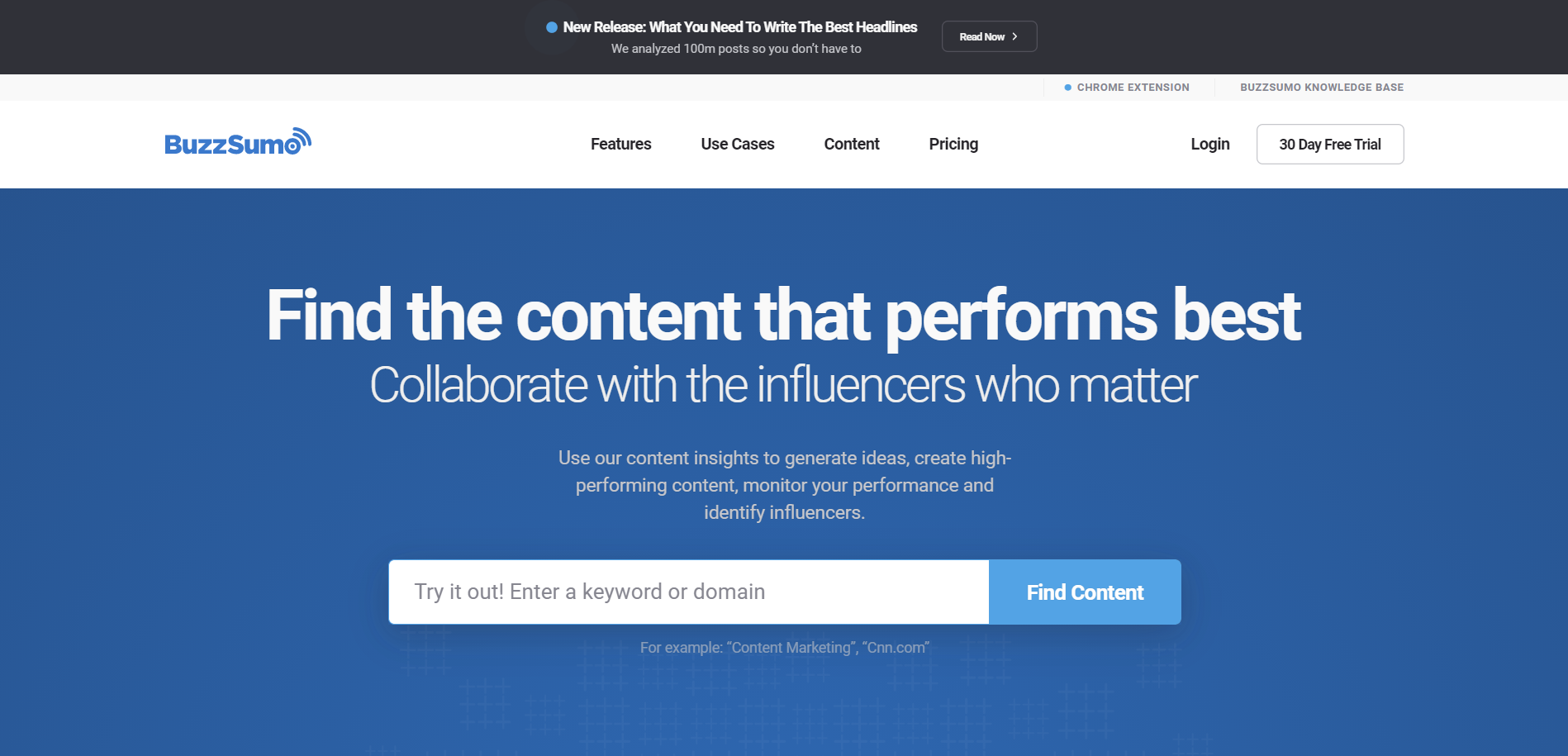 For Facebook, Twitter, Pinterest, and Reddit, BuzzSumo offers participation statistics. It also shows the cumulative number of connections obtained by each search result.
Buzzsumo has a handy notifications feature. You can set up reminders to keep track of brand mentions, competitor mentions, website material, keyword mentions, backlinks, and an author. You can customize your updates by adding parameters to them.
HubSpot
You can quickly track interactions, conversations, and audiences on social media with HubSpot. You now have the tools you need to handle daily interactions and engagement on social media and reach particular audiences using context from your free CRM contacts database to explain better what these users mean to your business.
You can manage your social media and quickly convert your marketing deals into social messages from the tool. You don't have to think about signing into your social accounts to share content for HubSpot; instead, you can plan updates for any of your accounts for weeks from inside the tool, saving you time.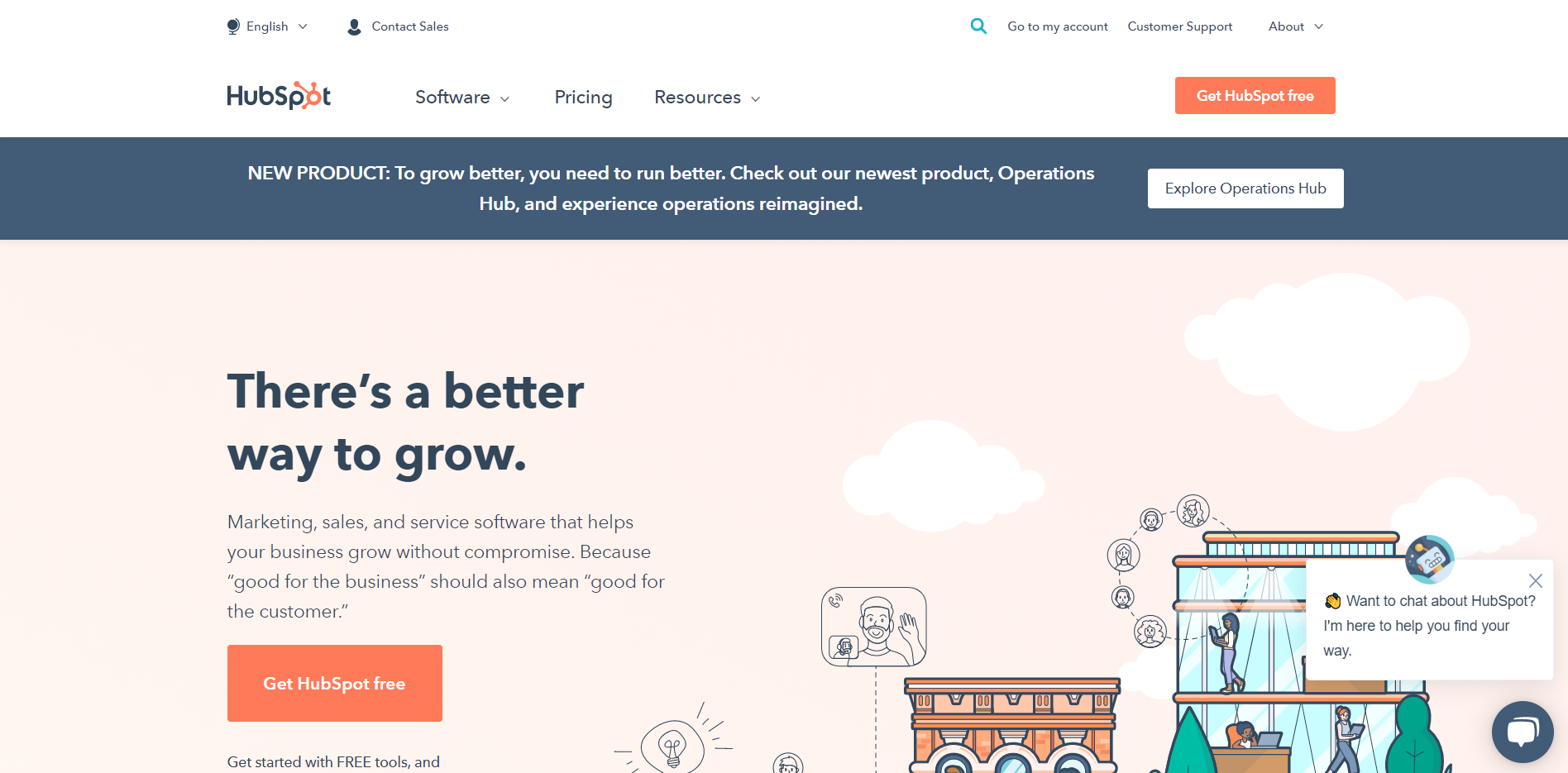 HubSpot's social software keeps you up to speed with what's new and popular by following unique keywords that are vital to your brand — you'll never miss a beat when it comes to the issues that matter most to your company and community.
Brandwatch
Brandwatch is one of the most effective social listening tools available in analytics, but it's also one of the most expensive. Brandwatch also provides name recognition, demographic details about your audience, trending trends in your market, and dashboards that can be exported into personalized PowerPoint presentations in addition to tracking.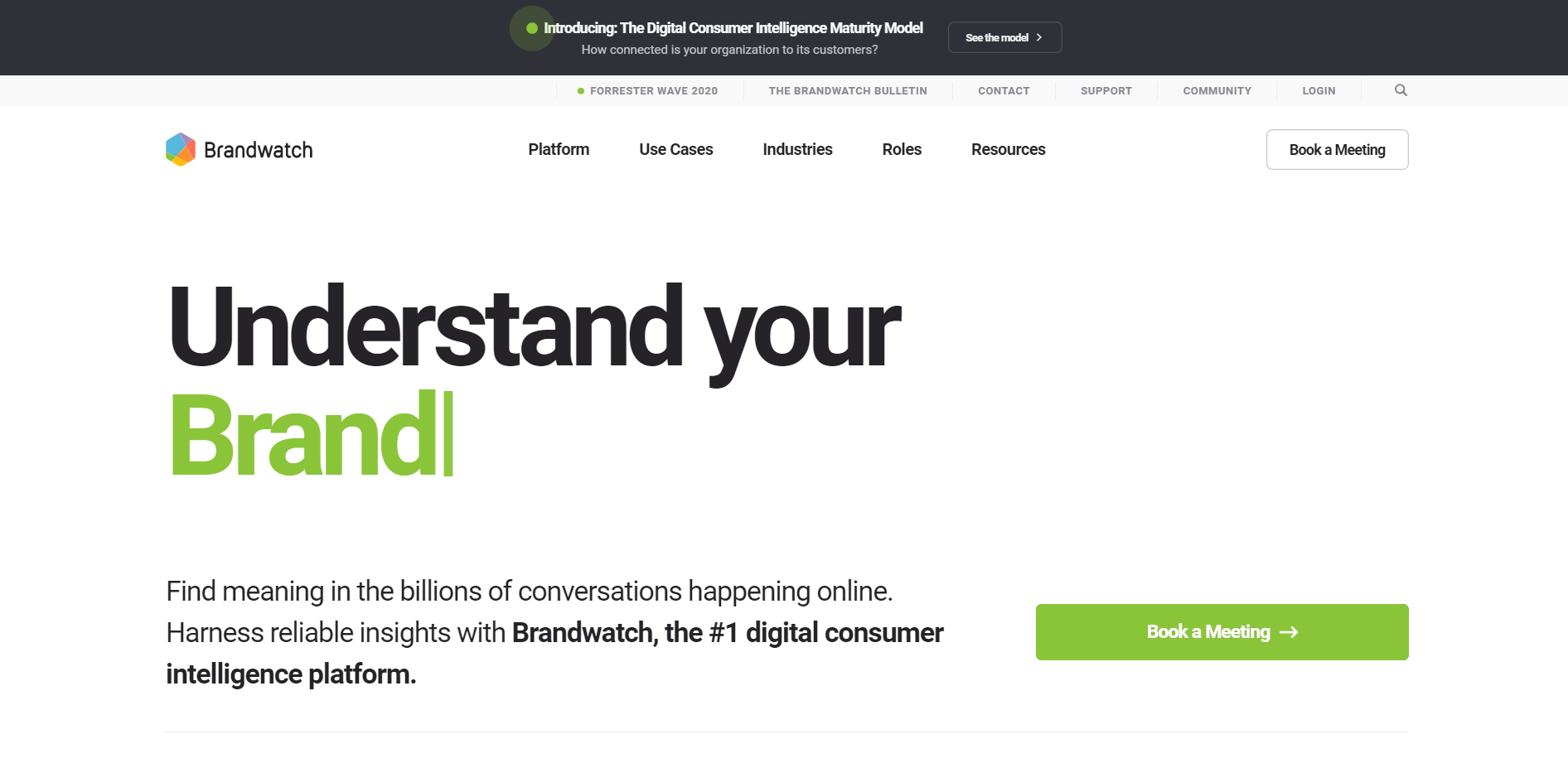 Vizia, Brandwatch's own data visualization tool, is also available. You may use the platform to simulate the Brandwatch data and integrate it with information from various integrations.
Mention
Another social media and site tracking tool is Mention. It focuses on real-time search; you'll get results from the previous 24 hours if you set up an alarm. Under the Custom plans, historical data is accessible upon request.
In addition to social listening, Mention allows you to find Twitter and Instagram influencers by conducting fast keyword searches. This tool will enable you to create lists of influencers, save them as CSV files, and import them into your CRM system.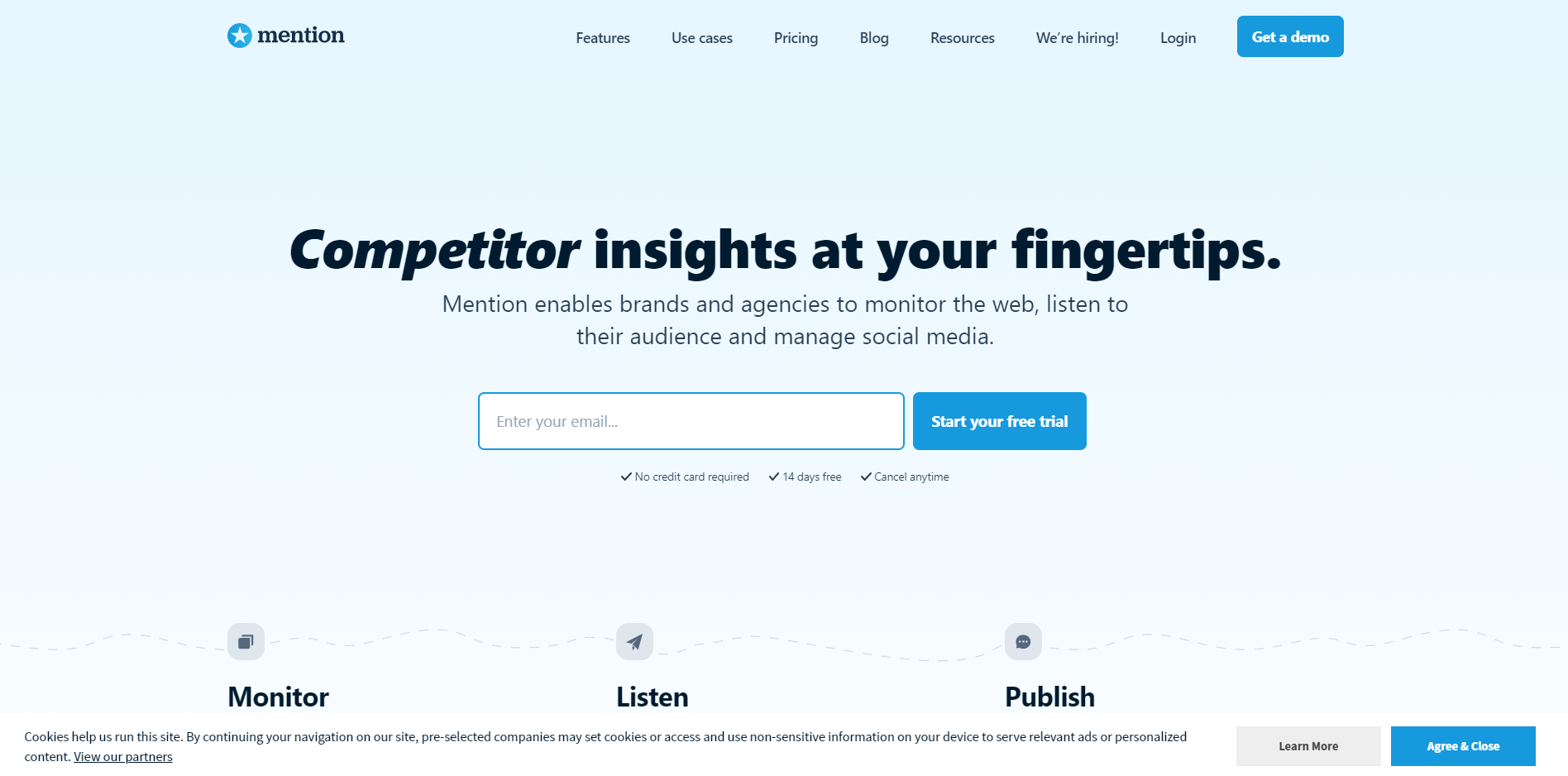 The Mention comes with a set of data-rich reports out of the box, but the true power lies in the Insights Center, where you can create your personalized reports and get them delivered automatically.
BrandMentions
BrandMentions searches the internet for any possible mentions of their customers (or any other term that interests them). Brands will use it to keep track of all shares about their brand or product on all relevant platforms, such as the web and social media.
BrandMentions cover many essential outlets where people chat about products. It also performs a thorough sentiment study to determine the tone of the conversations.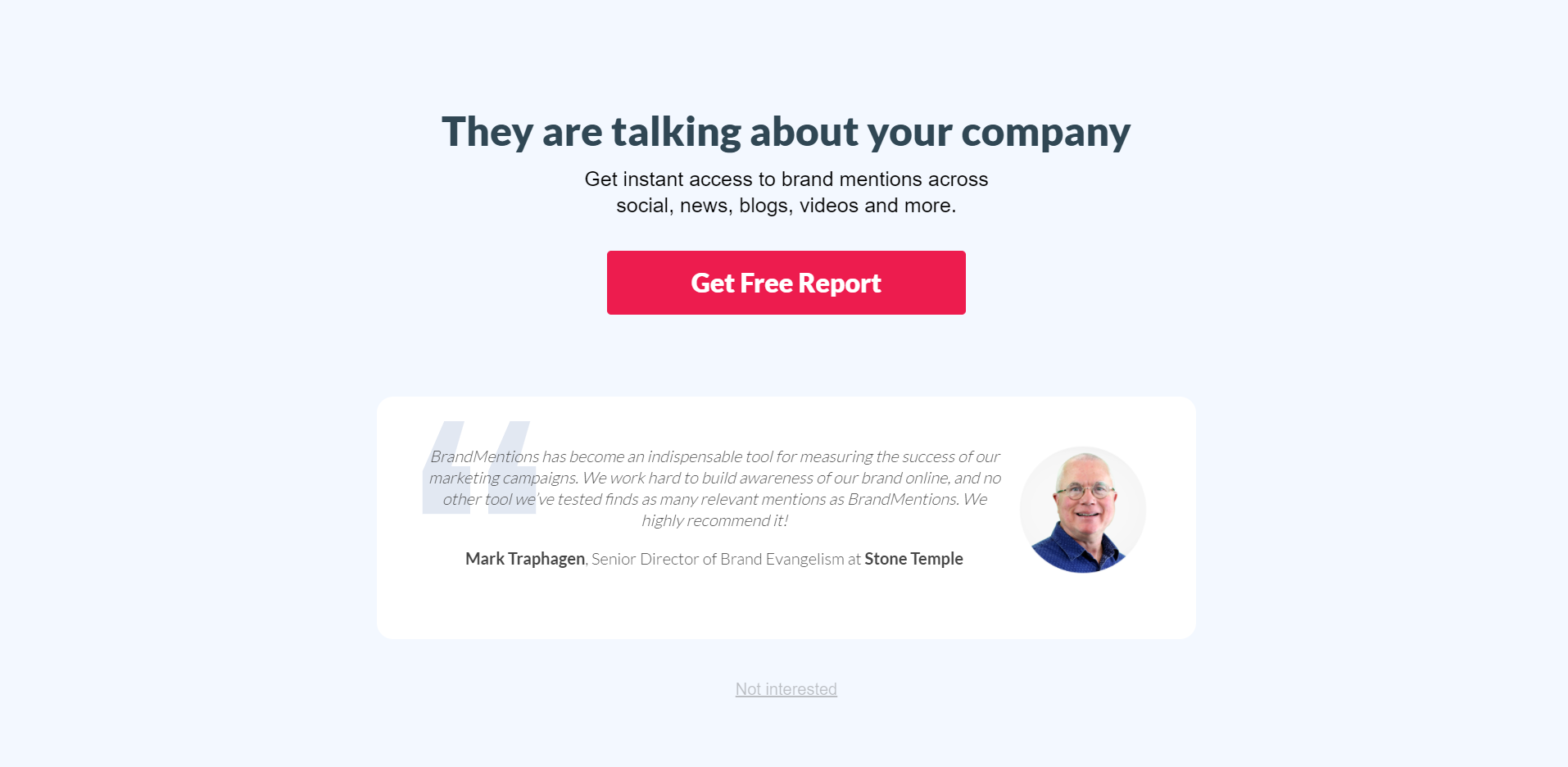 BrandMentions can also be used to follow on rivals. It can be used to uncover the marketing tactics of the competitors. Indeed, you can study and gain insights on any brand or subject from any industry in a matter of minutes.
It sends you real-time updates in the form of email messages and connection notifications.
Hootsuite Insights
One of the favorite social media management tools is Hootsuite. Hootsuite Insights is different from their favorite Hootsuite Platform for social listening.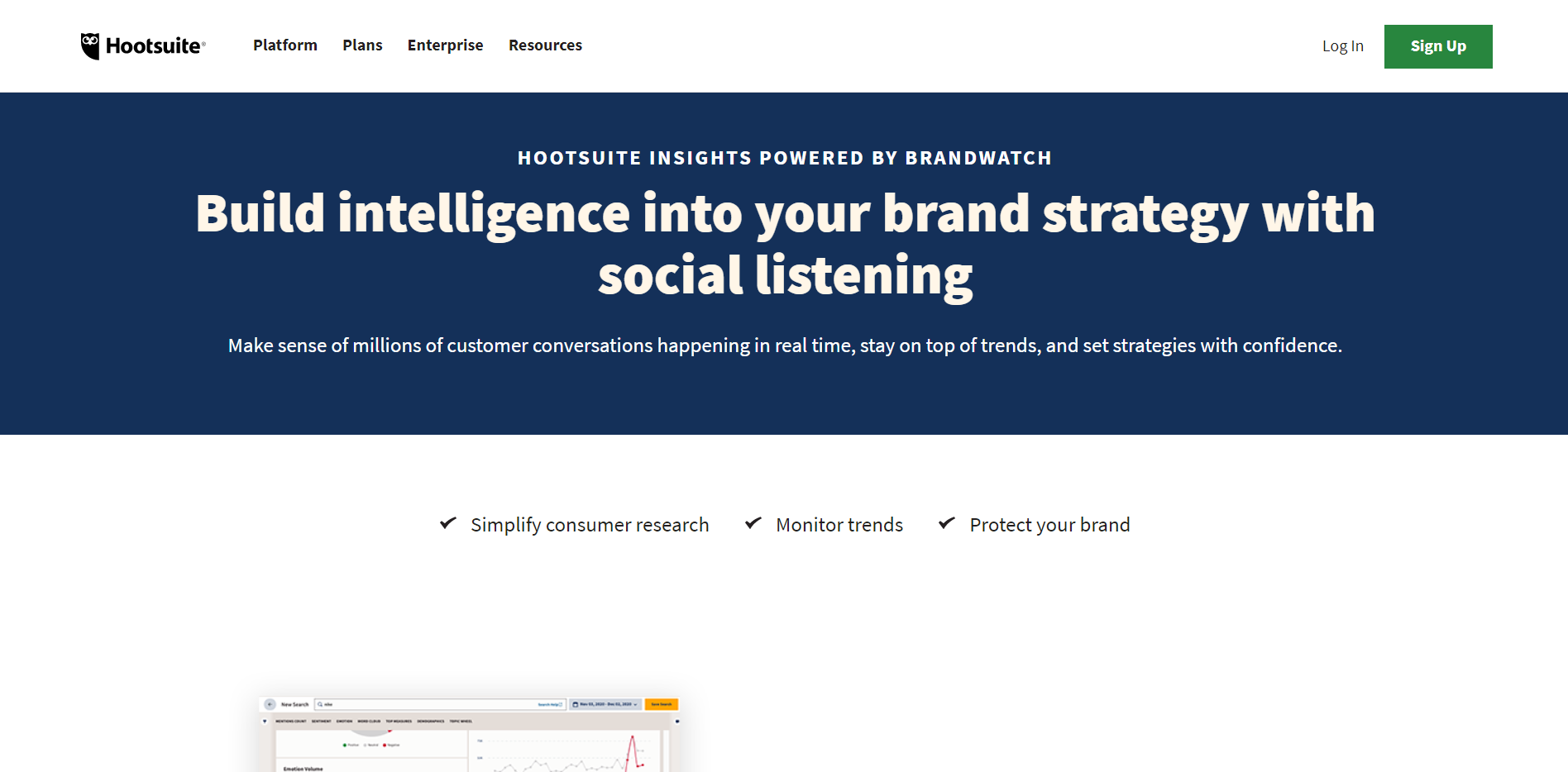 You will use Hootsuite Insights to determine how people feel about your company on social media. You can conveniently filter results by region, language, and gender for a multi-dimensional view of your business segments. If women on Twitter or Spanish-speaking men started making critical comments about your brand, you'd be able to detect a pattern in that category.
Brand24
Brand24 gives you media feedback on what people are doing about your company online. Brand24, unlike any of its competitors, caters to companies of all sizes, with a $49/month bundle for small and new businesses.
It displays a mentions feed to see what people say about your brand and take immediate action. Directly from Brand24, you can get in and participate in discussions.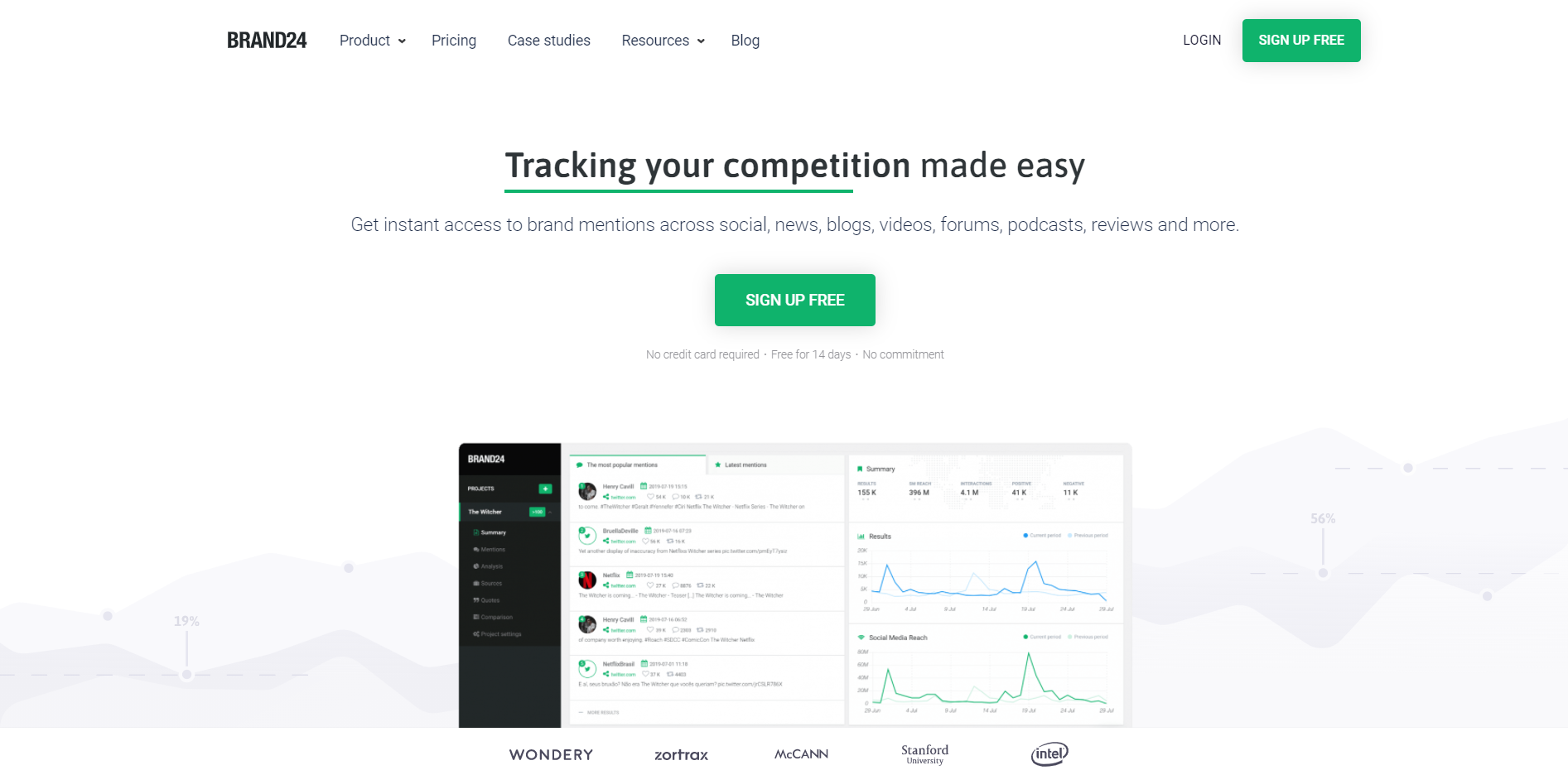 It displays a Discussion Volume Chart that graphically depicts your brand's mentions, allowing you to quickly identify any spikes in brand mentions and determine if there is an issue. It does have absolute mention analytics, allowing you to see who is talking about your brand online.
YouScan
Unlike other social listening tools, which increase the number of searches available for higher plans, YouScan keeps the number of searches constant for all methods. However, each search (Topic) can be customized, with options to include and remove several variables (such as keywords and hashtags) and additional rules to them.
You must use Boolean operators to access the search queries. While there are just a few operators to learn, and all make complete sense, many advertisers need to brush up on their Boolean logic first.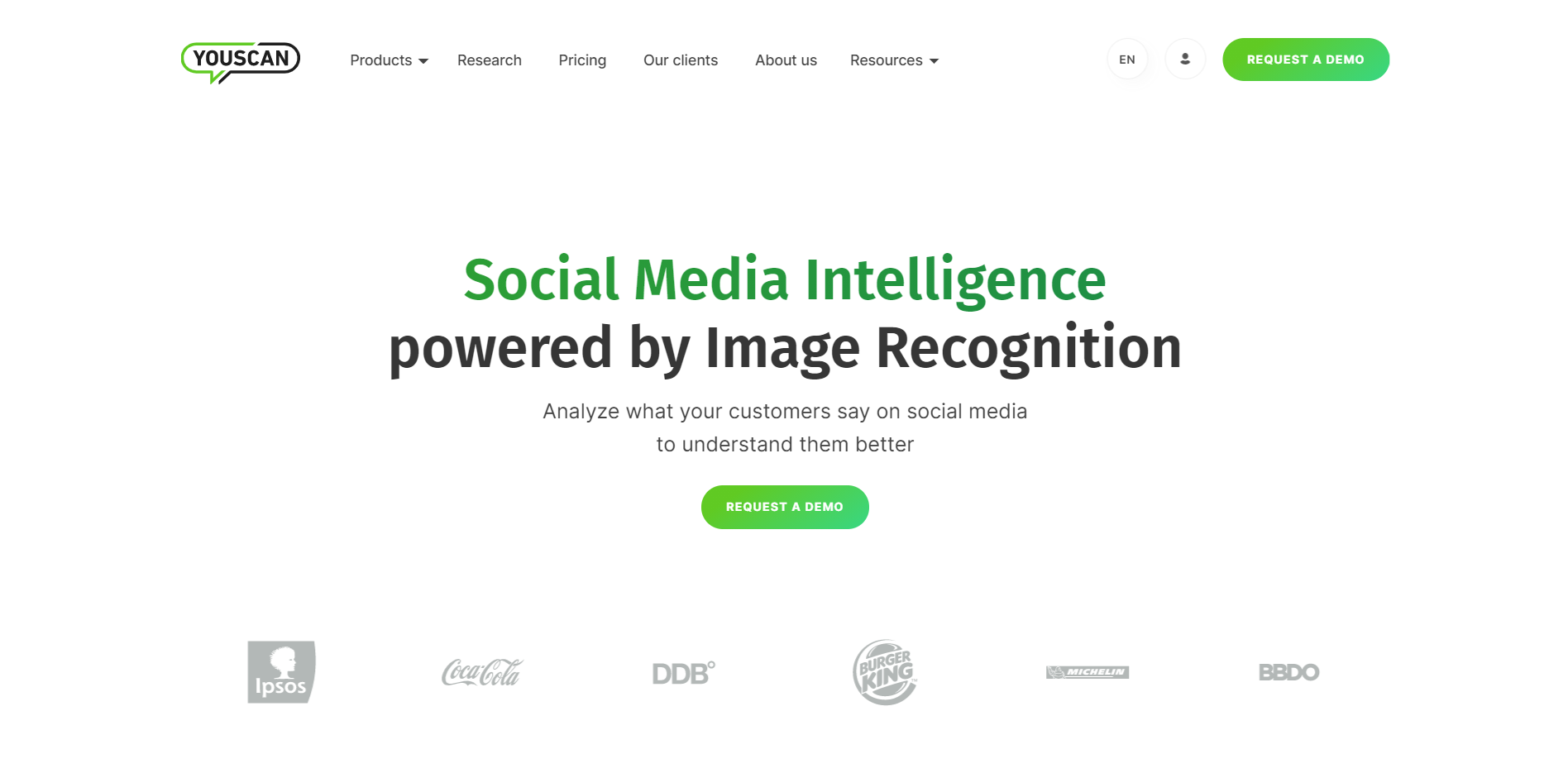 YouScan will create a list listing all the mentions the site has collected that fit your search criteria until you've set the parameters of your search.
Visual Insights is a particular strength of YouScan. This scans through photographs, and you can choose precise criteria to find photos that meet your needs. It will assist you in obtaining comprehensive demographic and psychographic data on those who use your brand.
Agorapulse
Agorapulse is another high-quality social media management app with social listening capabilities.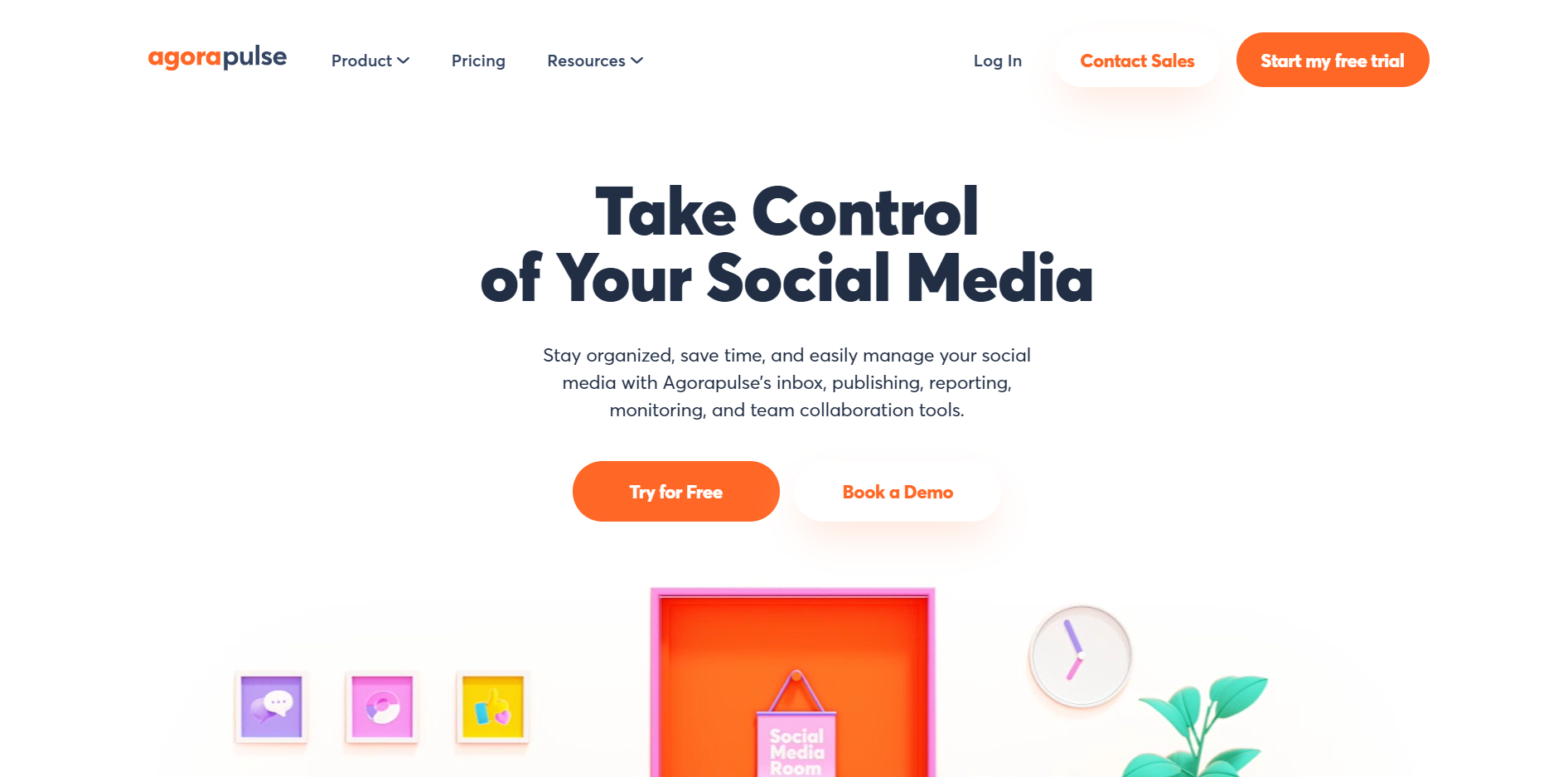 It has a straightforward user interface. You can quickly set up relevant brand-listening conditions that enable you to listen in on relevant brand conversations. You will customize your YouTube, and Twitter searches further by specifying terms to exclude from your saved searches. You will use Boolean operators to narrow down what you want to listen to. If you're going to be even more precise, add position and language parameters to your Twitter searches.
Conclusion
Remember that the apps included in this article can be helpful in various situations, ranging from social listening to social management to lead generation.
Choose a customized tool to your business's needs, whether you want to boost customer satisfaction, raise brand visibility, generate leads, or do any of the above. Set simple campaign priorities, compare different options, and choose what best meets your needs to make the best decision.
Remember that the most critical aspect of social listening tools is genuine interaction with such mentions, which gives the consumers value.
Sign up for our newsletter
Be the first to know about releases and industry news and insights.
Let's

get started

on something great
Booknetic is a simple yet powerful plugin for accepting online bookings & payments on your WordPress site.