Best Tattoo Appointment Booking Plugin for WordPress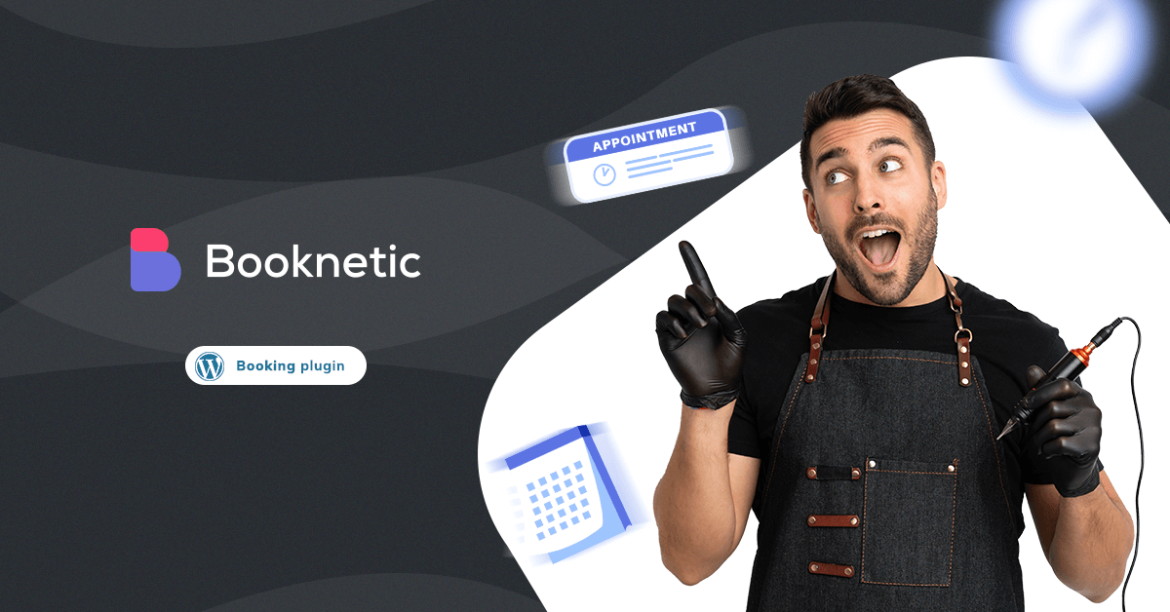 "Show me a man with a tattoo and I'll show you a man with an interesting past" (Jack London)
Tattoo is a revolutionary type of art, and this industry is made up of artists. Actually, the present prosperity of the tattoo industry contrasts sharply with the epidemic rebound problems of other consumer-driven businesses, like movie theaters and restaurants.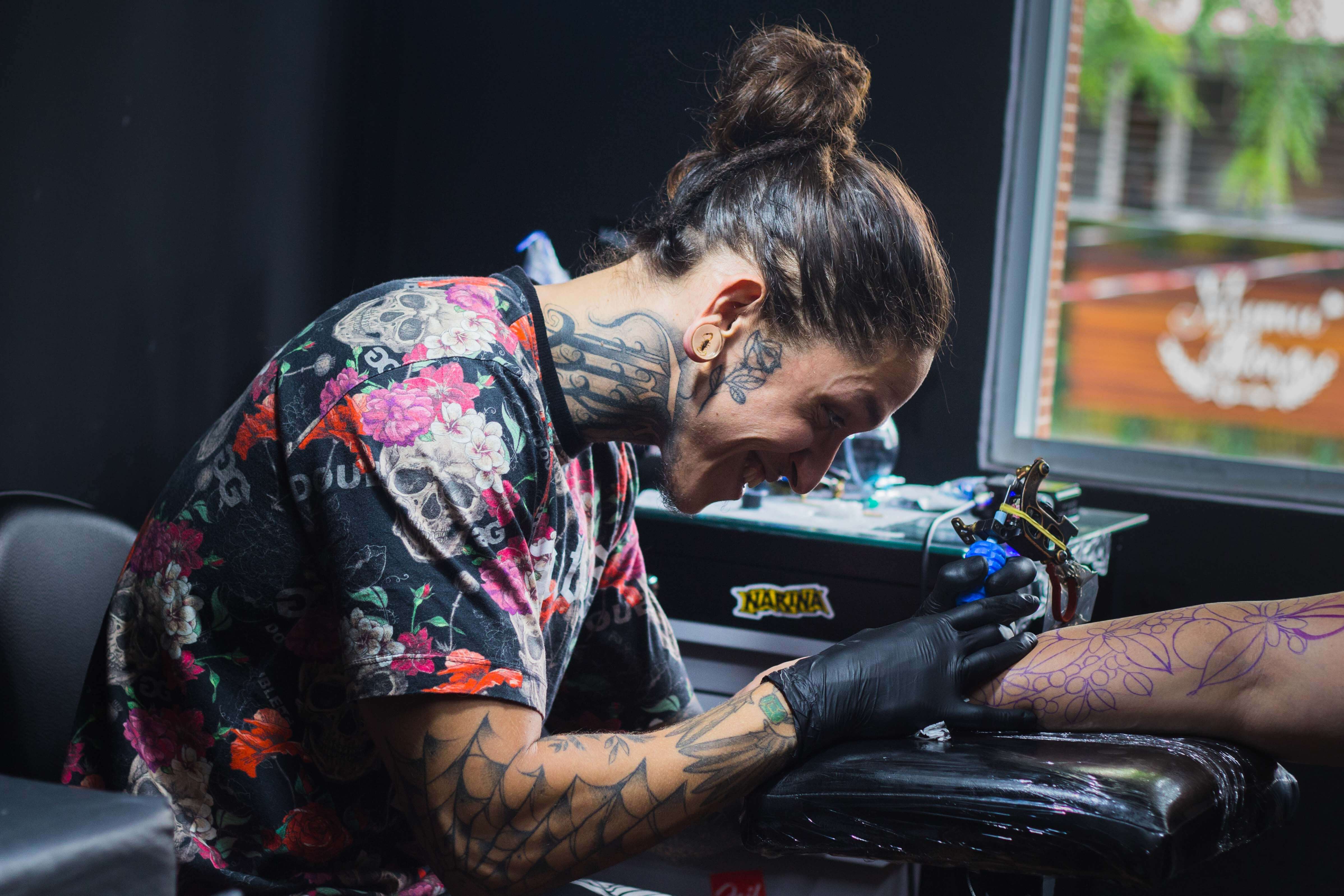 Some people think that getting a tattoo is purchasing art by ink and professional hands. On the other hand, it is also important to show their art on the internet and social media platforms. It is beneficial for customers to search, find a book and an artist simply, too. If you want to run a tattoo shop, you should consider a way to automate appointment booking process.
Here comes a question:
How to book a tattoo appointment?
Managing all of the appointments for a tattoo business with several tattoo artists is difficult. You must keep in mind the business's operating hours, the schedule of your employees, the various appointments of your clients, what your clients want, get all the required items prepared, and so on.
That's why we compiled a list of useful tools for you to choose your tattoo appointment booking system for WordPress, their main functions, features, prices, and so forth.
Best tattoo appointment booking plugin for WordPress
1. Booknetic
Booknetic is the best tattoo appointment booking plugin for WordPress for optimizing and automating the business. Its flexible approach enables all device users to have access to your services whenever and wherever they require them.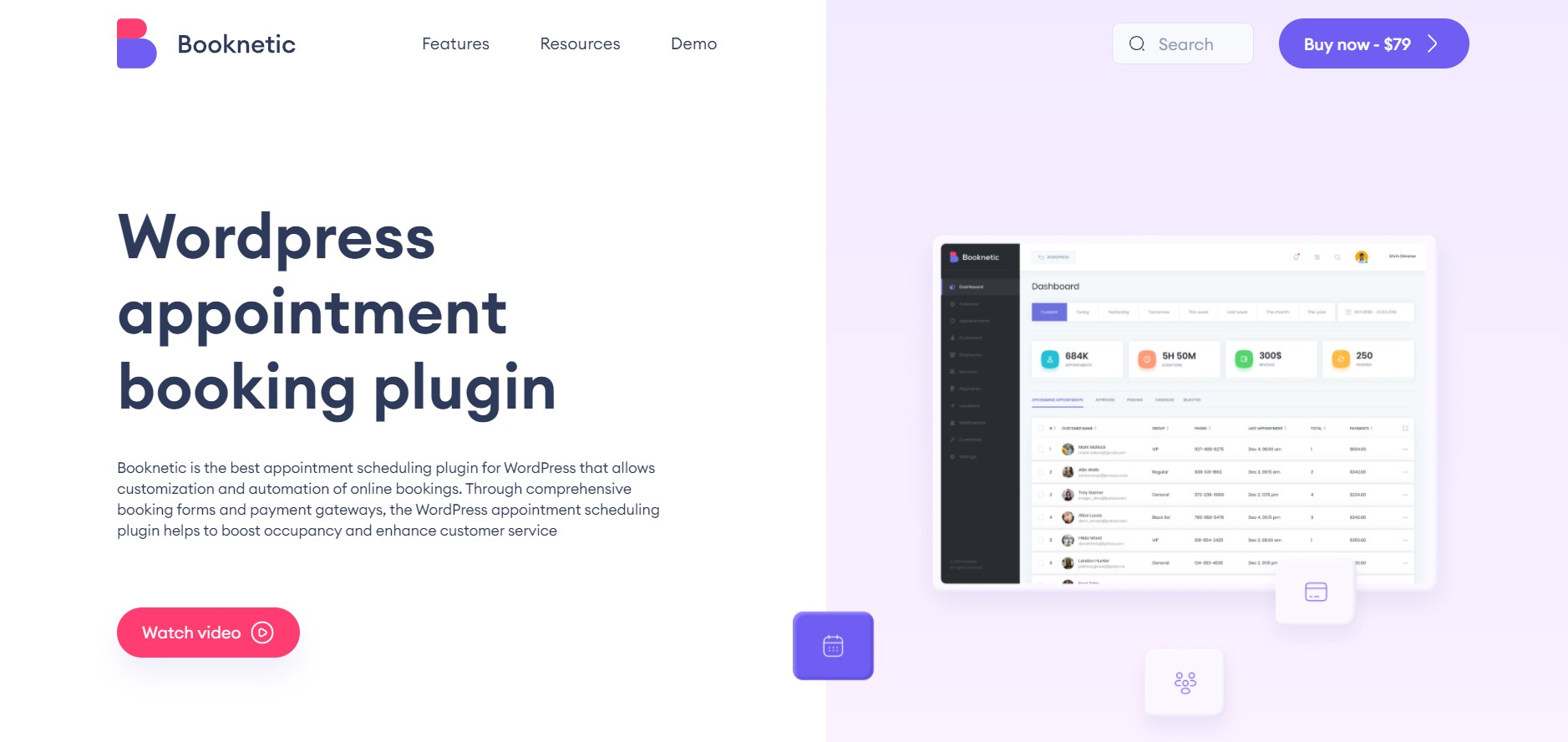 Clients may browse for open time slots, book appointments, check their calendars, and make any schedule modifications. The shared calendar also helps with team accountability.
Tattoo artists may build artistic-looking calendars with categorized events using advanced calendar optimization. The most useful function of this tattoo appointment booking system for WordPress is reminders, which allow you to select the form of notification, such as SMS, email, or WhatsApp, as well as what type of news to send to clients to remind them that they have a tattoo to do ?
Other special features:
· Continue with Google
· Continue with Facebook
· Visual translator
· SMS, Email, Whatsapp notifications
· Discount coupons and gift cards for users
· Form builder
· PayPal, Stripe, On-site payments
· Tax accounting
· Google ReCAPTCHA
· WooCommerce integration
Booknetic offers a lifetime package according to the needs of businesses. It is a one-time fee of $79 that includes unlimited use of features.
2. Setmore
Via Setmore you'll find the tattoo appointment booking system for WordPress to boost your appointments. Setmore is a straightforward, all-purpose tool for keeping control of your appointments. It provides you with information about your calendar, activity history, customers, and account information.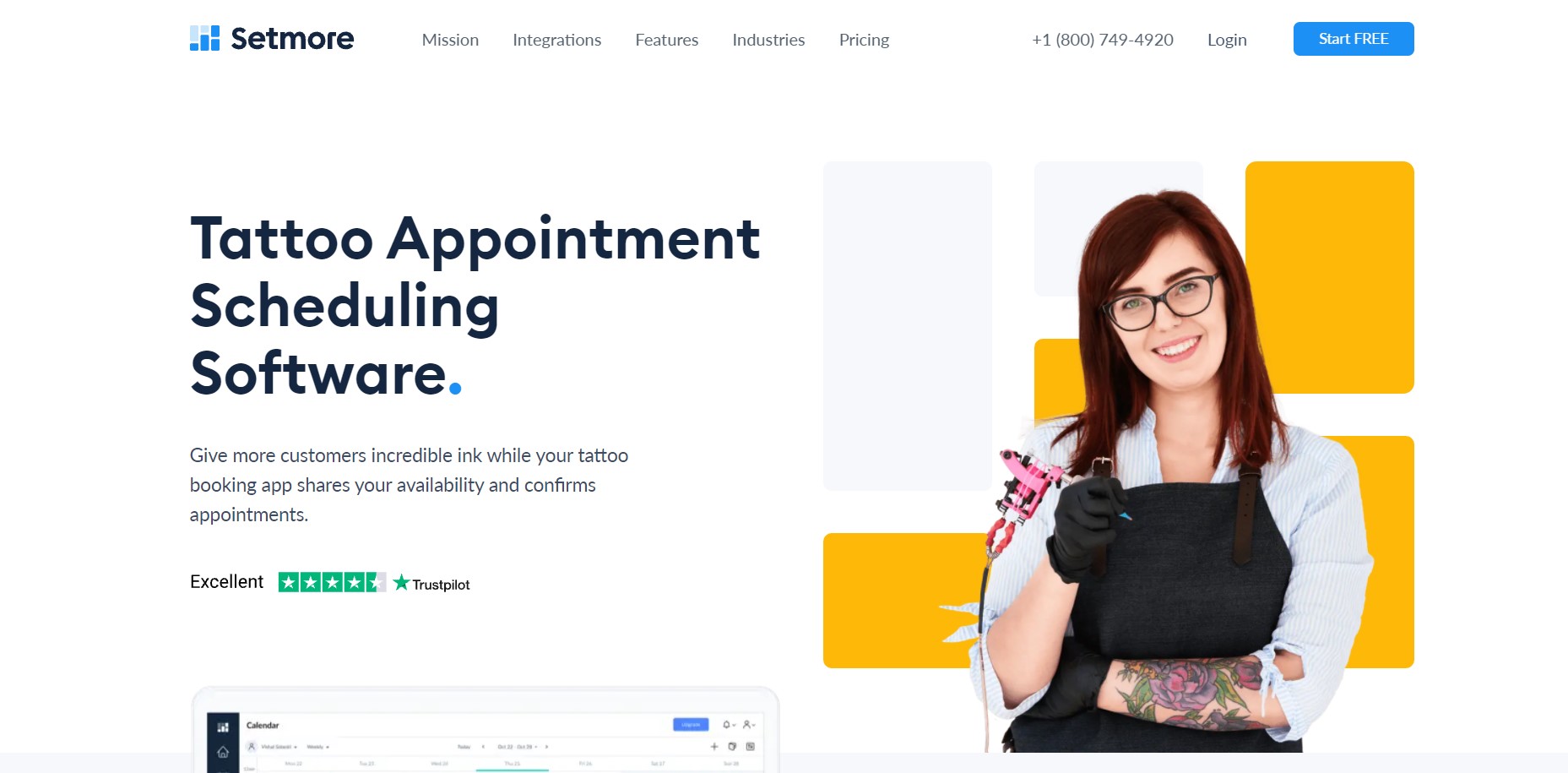 In addition to scheduling, you can be in charge of a variety of related operations for your tattoo business. It has a variety of management functions to help you maximize your quality and performance.
Different features:
· Schedule recurring appointment
· Get paid securely online
· Notifications and reminders
· Book with QR Code
· Email reminders
· IOS, Android and Desktop app
· Staff logins
· Social media network integrations
A Basic Setmore account allows you free access to a number of services. The Pro version costs $36 and includes a 30-day money-back guarantee.
3. Bookedin

Bookedin is a premium and yet another best tattoo appointment booking plugin for WordPress which helps people to book consultation and appointments online with ease. Clients can pay for appointments on Bookedin using their social media networks or online. It also allows you to manage calendars, plan appointments, write notes, change availability, and even more:
· Text messages and email reminders
· Mobile application
· Calendar Sync with Google Calendar, Apple Calendar, Oulook.com and MS Exchange
· Custom booking forms
· Client profiles, history and notes
· Zoom, Skype video integrations
It comes with a 14-day free trial. Prices are starting from $20/month to $65/month with Pro Unlimited calendar.
4. Timely
Timely is a cloud-based tattoo appointment booking system for WordPress which is designed not only for tattoo businesses but also for beauty salons, spas, health clinics, massage therapists, personal trainers, etc.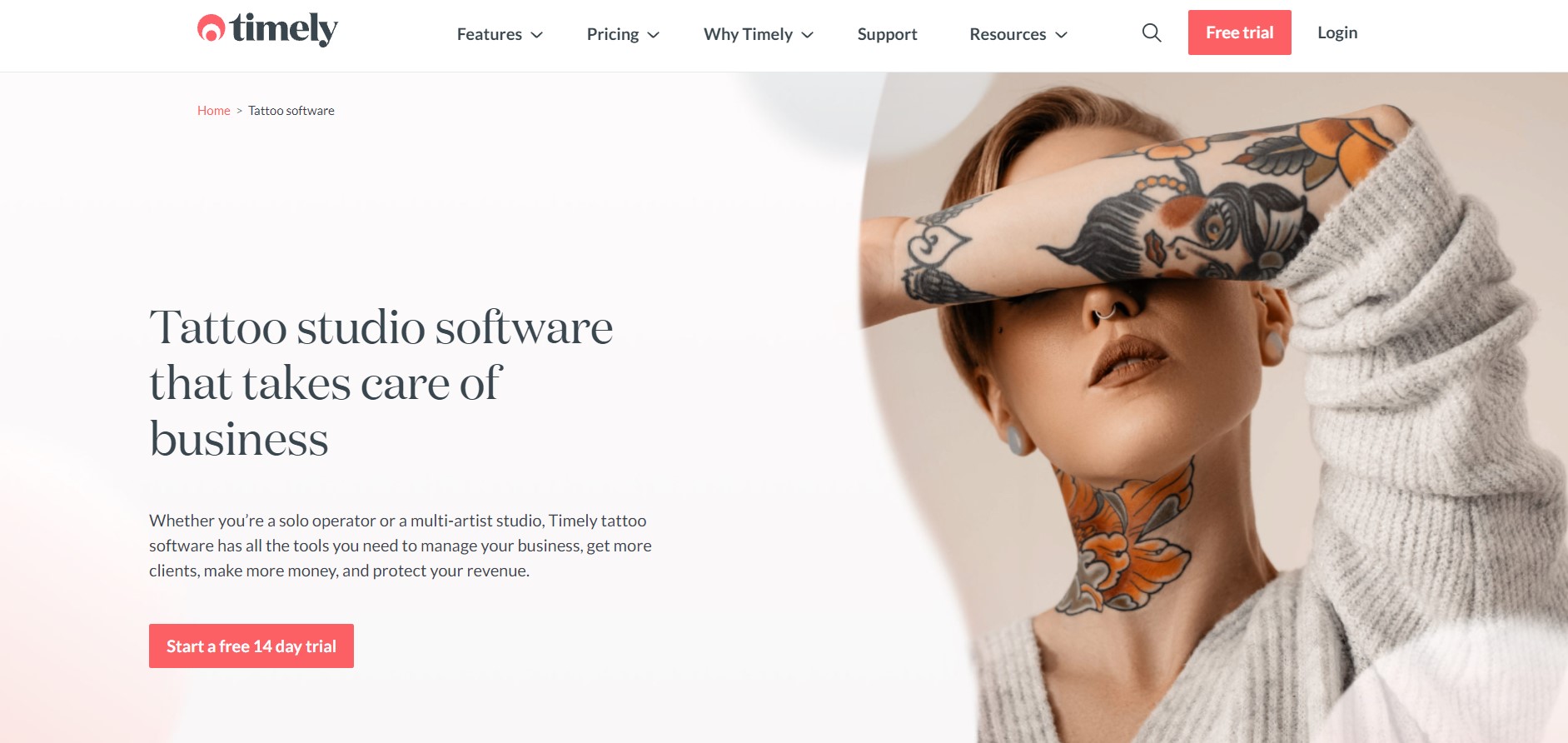 With Timely - best tattoo appointment booking plugin for WordPress customers may virtually manage their appointment calendars, create reports, and send alerts and reminders. Calendar management features include the ability to schedule or rebook appointments, create group bookings and classes, manage recurring bookings, and add numerous activities to a particular booking.
Key functions
· Billing and Invoicing
· Client Management
· Data importing and exporting
· Email marketing
· Multi-location
· Social media integration
· Payments with PayPal, Stripe, Pin Payments, DPS Payment Express, Authorize.Net and so on.
Prices are starting from $25 per month with a 14-day free trial.
5. Omnify
Omnify is the most effective tattoo appointment booking system for WordPress that is able to streamline all aspects of business and operations. Omnify's comprehensive set of services is intended to improve not just administrative processes but also user experience and interaction.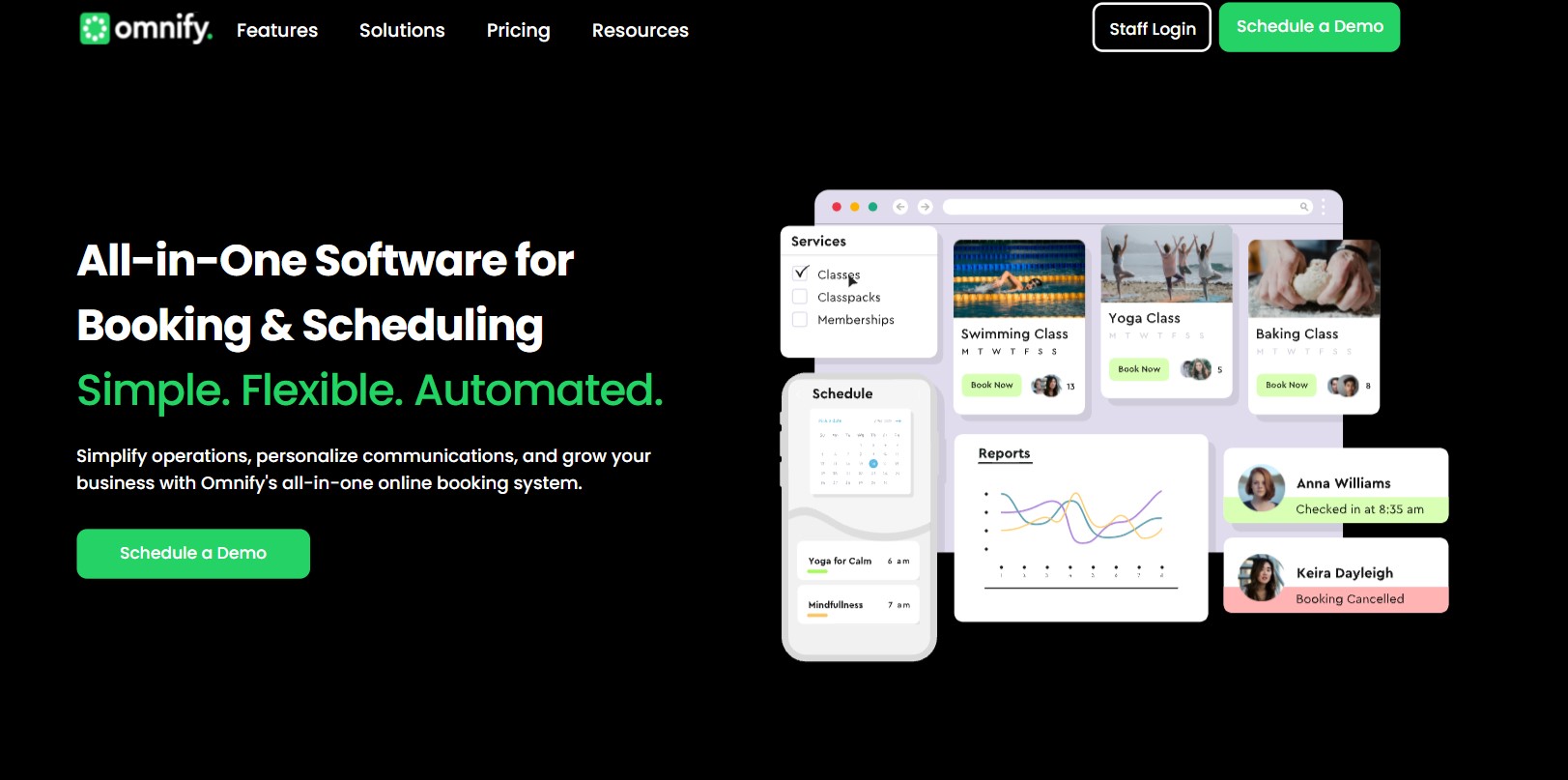 Accept reservations, payments, and manage waitlists via the web and mobile. With Omnify, you can create sets of slots accessible throughout the day, buffer times, limit the number of participants, offer members-only access, and much more.
Some other features:
· Single or Multi-Location
· iFrames and Widgets
· Custom filters
· Send emails from Calendars
· Analytics and quick insights
· Mobile App
· Migration assistance
· Billing and Invoicing
· Booking notes
It also offers a free trial, as well as a demo version. Pricing depends on the number of team members. Basic plan for 5 team members is $49/monthly, it follows Standard, Plus and Pro plans with $99/monthly, $249/monthly and $599/monthly
In Conclusion
All 7 plugins will be your help hand with this question of how to book a tattoo appointment. But we suggest using Booknetic, for the best return. Try Demo to learn more about Booknetic.
Once customers find you, they can make all appointments with a click and will be satisfied. Artists are also taking advantage of the system. Because they automate these processes, the best tattoo appointment booking plugin for WordPress makes all of this management easier. So, book your tattoo artist, get your tattoo, and prepare to hear "WOAH, your tattoo is dope!"
Sign up for our newsletter
Be the first to know about releases and industry news and insights.
Let's

get started

on something great
Booknetic is a simple yet powerful plugin for accepting online bookings & payments on your WordPress site.