How to Run a Tattoo Shop? | 6 Key Takeaways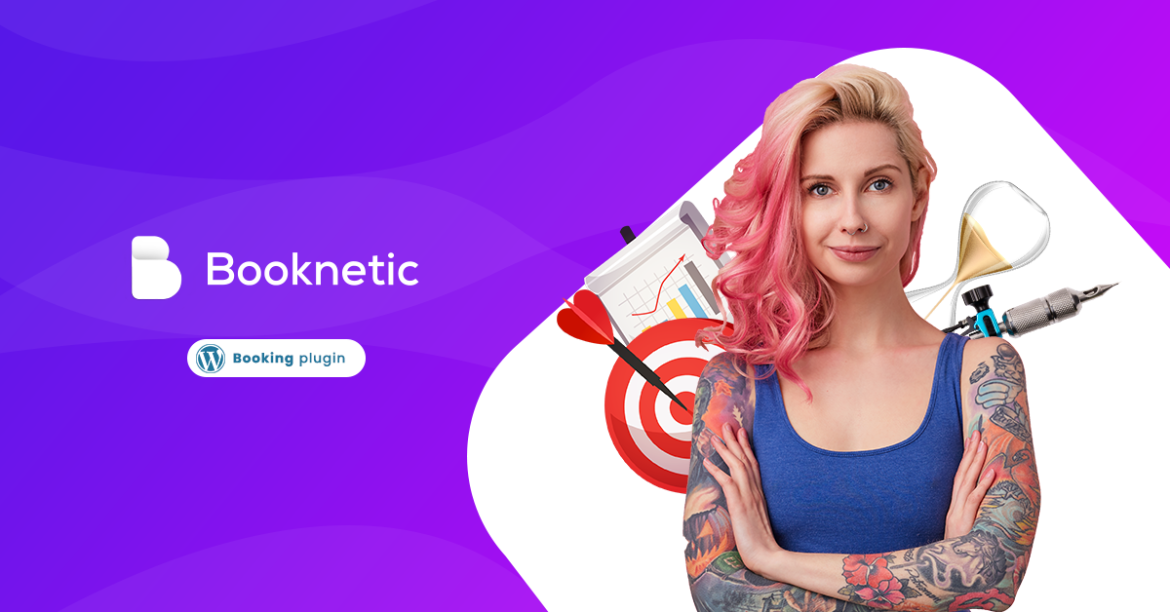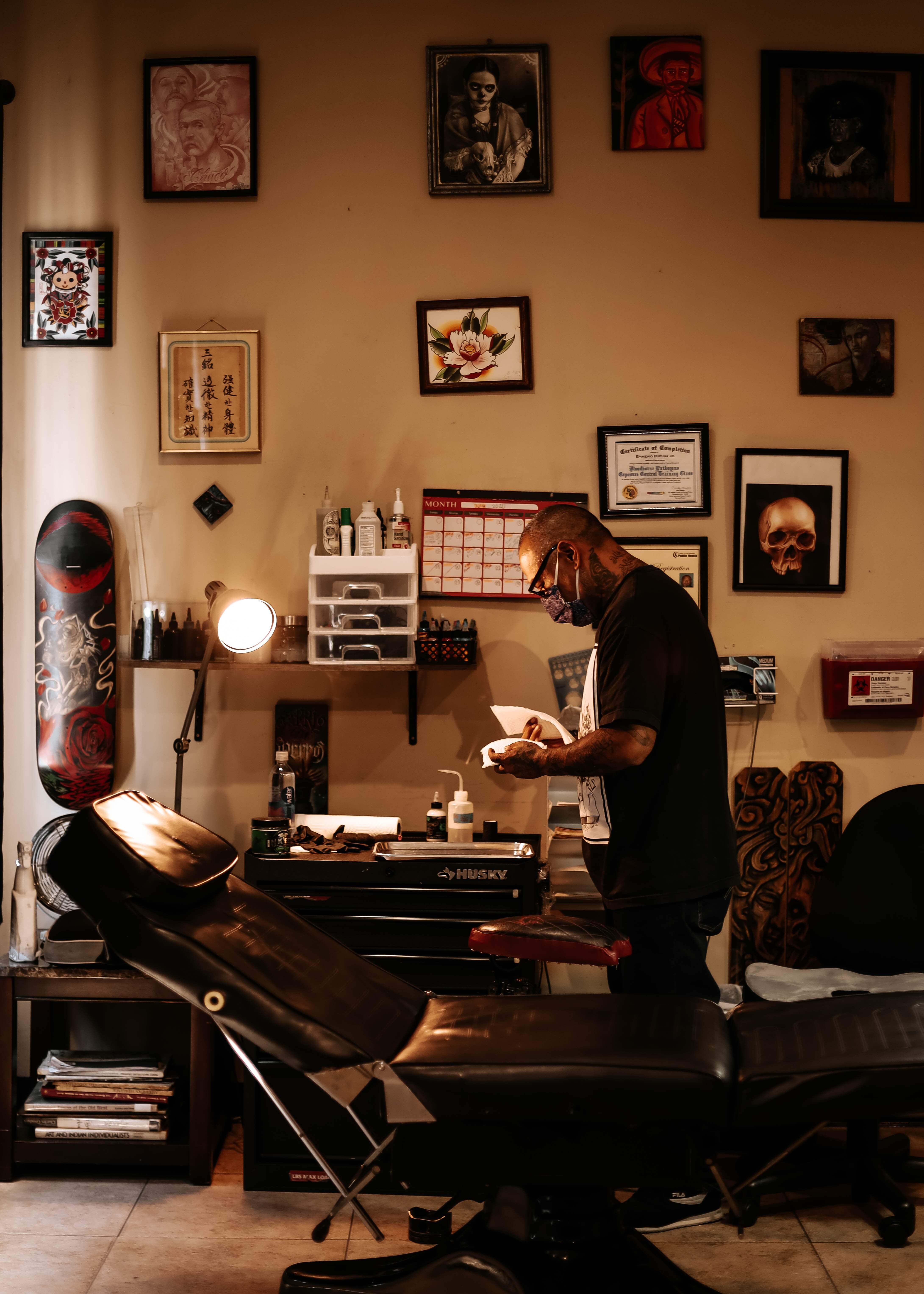 Tattoo business is easy to begin, just be creative and sophisticated. Learning how to run a tattoo shop includes more than simply becoming an expert at tattooing.
You should pay attention to the ambiance, equipment, and sanitation, marketing online, hiring the best artists, and so forth.
Let's have 6 how to manage a tattoo shop takeaways:
1. Atmosphere is the first factor of how to open a tattoo shop
The ambiance is the key component when discovering how to open a tattoo shop. The tattoo industry is mainly focused on art and craft, the vibe of your store will be crucial to its success.
Each station will require sketching tables, comfy chairs, and huge mirrors. High-quality furniture that will last a long period is essential for keeping your store running effectively and reducing the need for new supplies. The tattoo parlor's furniture must be nonabsorbent, corrosive proof, and sleek, as well as readily sterilized. This holds true for work tables, counters, and armchairs.
Clients must have their own workspace as well as a waiting room. Clients must be able to have privacy in the tattoo workspace. The entire studio must be well circulated and lighted. A hygienic and functional toilet, as well as a sanitary wash, are required in the tattoo studio.
The body art studio should be built in such a way that cleaning is simple. For example, walls and ceilings must be light in color, and carpets must not be used on the floors, because they soak blood.
Coloring is also extremely significant, try to use dark colors as long as they are comforting. Exhibit your own portfolio as well as prominent designs from across the world to improve the mood.
You can also design additional products, t-shirts, hoodies, posters, stickers, jewelry, and so on. It will provide you with the advantage of accessing a broader audience and growing your business budget. Try to place them in front of the entrance, where customers can easily notice them.
2. Prepare your equipment
For tattoo artists, the needle is a sword, and the ink is like a shield. Stocked with high-quality tools, resources and equipment are definitely number one when thinking about how to open a tattoo shop. Investing in higher-quality equipment allows you to present your consumers with the healthiest, clearest environment achievable.
There are several tattoo supplies to consider while opening your tattoo business, but as long as you pick high-quality and proper equipment, you will reduce the need for repairs and new resources. You don't need a great variety of tattoo materials; just the essentials and the rest will expand with you and your store.
Another important factor before considering how to manage a tattoo shop is sanitation and sterilization. Non-single-use equipment and tools must be cleaned with hot water and soap before being sterilized in a microwave.
Cleaning routines are essential at a tattoo parlor to avoid the spread of infections such as Hepatitis C. Clients may touch their tattoo after it has been completed and may leave contaminated body fluids on tattoo shop surfaces.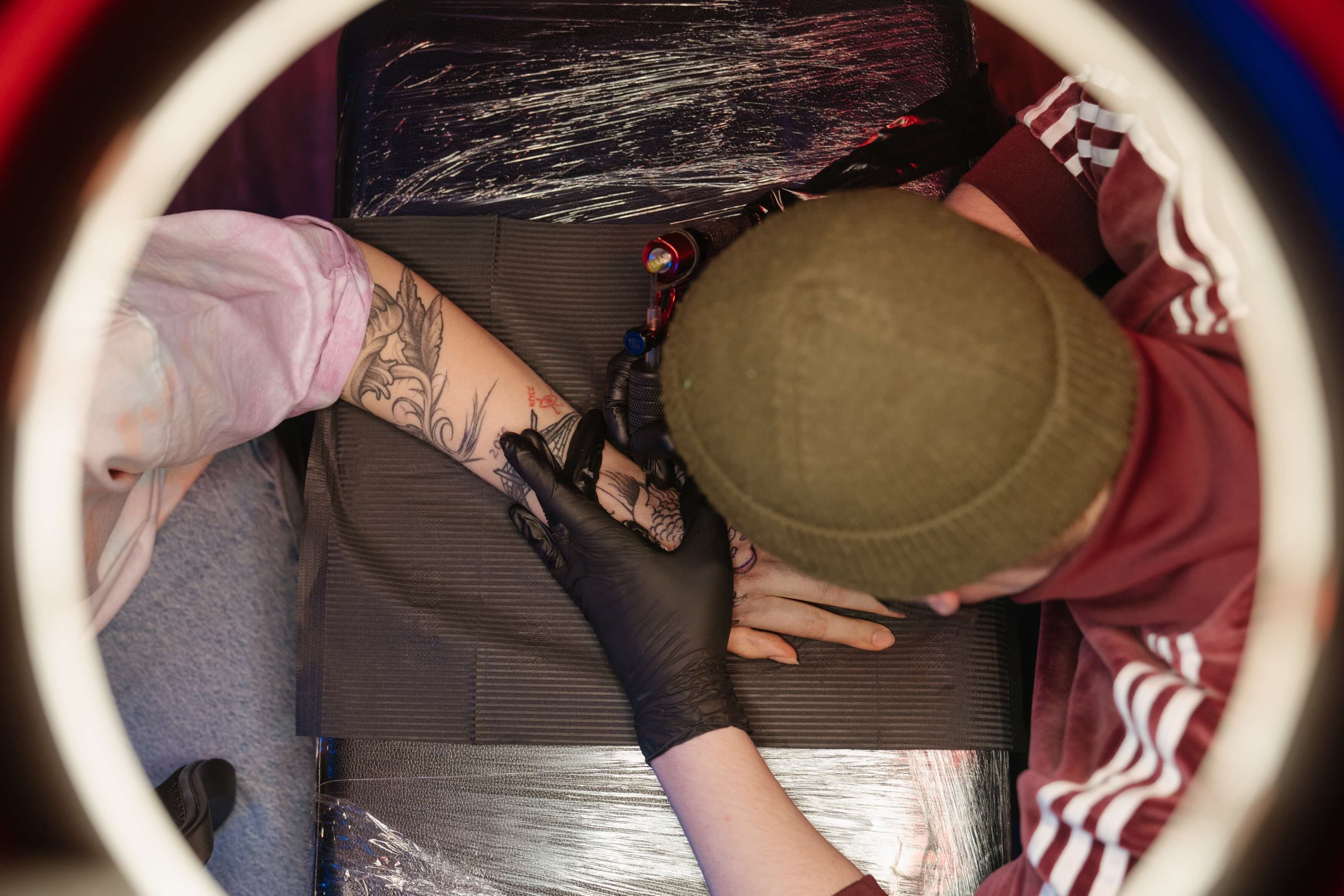 Each client must be tattooed with a fresh, sterilized tattoo needle. To ensure safety, use forceps to insert and remove the tattoo needle from the machine. At the workplace, clean, single-use gloves must be widely available. Gloves must be replaced with each patient, as well as when they are torn or ripped.
Single-use needles and tattoo equipment tubes must be used. For each customer, use a fresh set of needles and a tattoo tool. To shave the skin, only use single-use razors, and change them after each client. All of them must be thrown in a rubbish bin after use.
3. How to run a tattoo shop without artists?
Tattoo artists who have diarrhea, puking, temperature, acne, or skin diseases are not permitted to tattoo. All of your artists should be licensed and certificated, as well as creative.
Tattoo artists devote years to developing their craft and earning experience. We can suggest newbies begin by honing their artistic abilities. Consider taking an art or graphic design class if you are a complete beginner. Online forums and tutorials are also useful tools.
If your business is large enough to accommodate visiting artists for guest appearances. Having other brilliant artists around will encourage your own artists to attempt new things, especially if the visiting artist is eager to share their skills and discuss their works.
Tattooing and body piercing are both aesthetic art that needs identical abilities, therefore offering them in your business makes sense. Because the tattoo and body piercing communities are so connected, many tattoo artists are likely to also do body piercing. Including body piercing in your business helps to maintain your store current and famous among the greater body art community.
By providing tattoo removal services at your store, you may provide an important and often difficult-to-find service to your customers.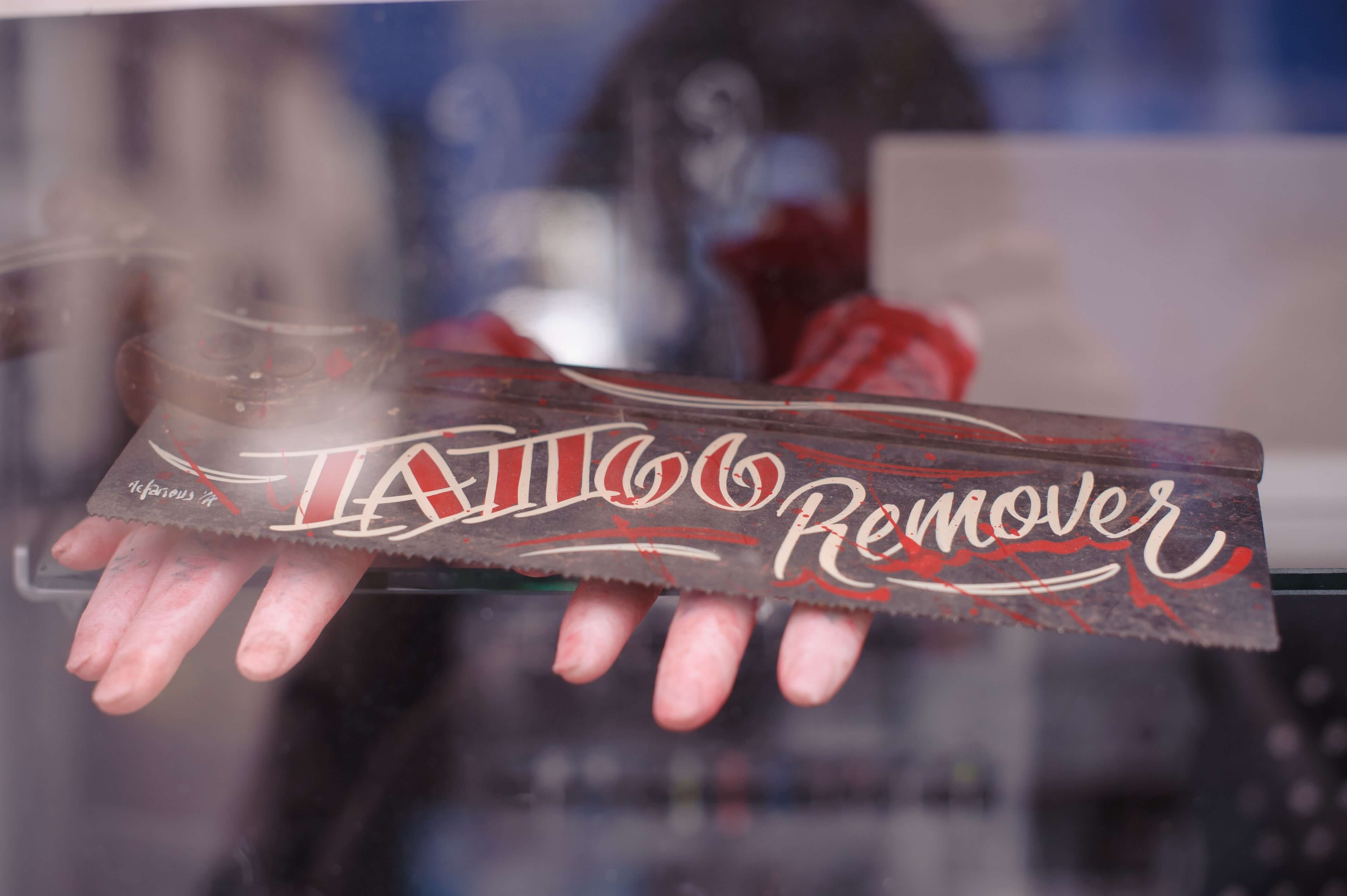 4. Try to discover your community
You are nothing without clients, that's why making friendly and comfortable communication is a key to how to run a tattoo shop. There are lots of personalities who come up for a tattoo.
You should be engaged in the community. On the other hand, as an expert, you have the rights to disagree with the client's desire. If you can't do the type of tattoo that customer has shown, or the placement on the body is not correct for a particular tattoo. Or maybe the client doesn't have permission, hasn't shown ID, and so on.
You can also have some rules that you don't do name tattoos, hand or face, something against your point of view, or else. Don't be afraid to show your rules to the community. At the end of time, you as an artist and your business will be under the burden.
5. Online marketing
It does not end with simply understanding how to open a tattoo shop. Developing a stable online presence can allow you to reach new clients while also establishing a global reputation. This stage is not only simple and beneficial, but it is also affordable and easy for your new tattoo business.
Social media is a very effective technique for showcasing artists. Instagram, Pinterest, for example, allows you to share your tattoo artist with a huge audience and be influenced by other talented artists. Share your works, photos with clients, about staff, tattooing process, how-to tutorials, fun facts, videos, lives, anything you have on your shop. Promotions with ads are also beneficial.
Having a presence on social media isn't enough. To truly ensure your online presence, you must have a website where new clients can obtain all the data they want from you. Insert the portfolio of your artists there, start writing blogs, etc.
Registering a Google My Business (GMB) account improves your local business's internet profile for related keywords. It makes your tattoo shop easy to find, too.
6. Appointment system
In the end, the tattoo management system is all you need for how to manage a tattoo shop. Managing all of the appointments for a tattoo shop with several tattoo artists is a demanding task. You must keep in mind the business's running hours, your staff's schedules, your clients' varied appointments, what your clients want, arrange all necessary things, and so on.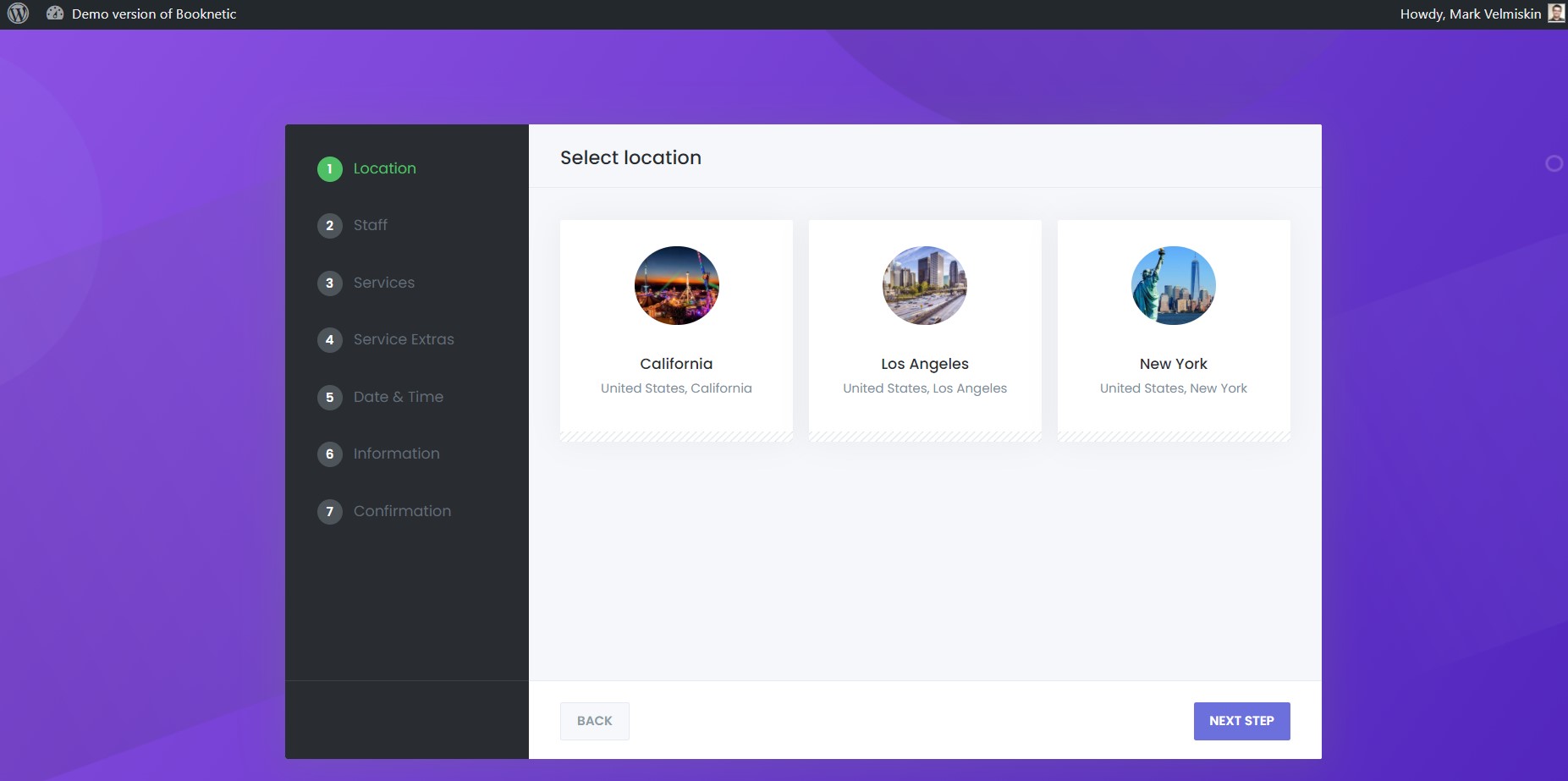 Booknetic is the ultimate WordPress tattoo appointment booking plugin for streamlining and automating the company. Its adaptable approach gives all device users access to your services whenever and wherever they need them.
Tattoo artists may use advanced calendar optimization to create artistic-looking calendars with classified events. The most essential feature of this WordPress tattoo appointment booking system is reminders, which enable you to choose the type of notification, such as SMS, email, or WhatsApp, as well as what sort of news to send to customers to remind them that it is tattoo time. Go and Try Demo!
In Conclusion
Even if you're a brilliant artist, you will need a strong business knowledge of how to run a tattoo shop to flourish in the tattoo sector. We are certain that once you begin following the instructions provided above, you will be well on your journey to create a profitable business. Get your canvas ready and start making art on the body!
Sign up for our newsletter
Be the first to know about releases and industry news and insights.
Let's

get started

on something great
Booknetic is a simple yet powerful plugin for accepting online bookings & payments on your WordPress site.