WordPress vs Magento | What is The Difference?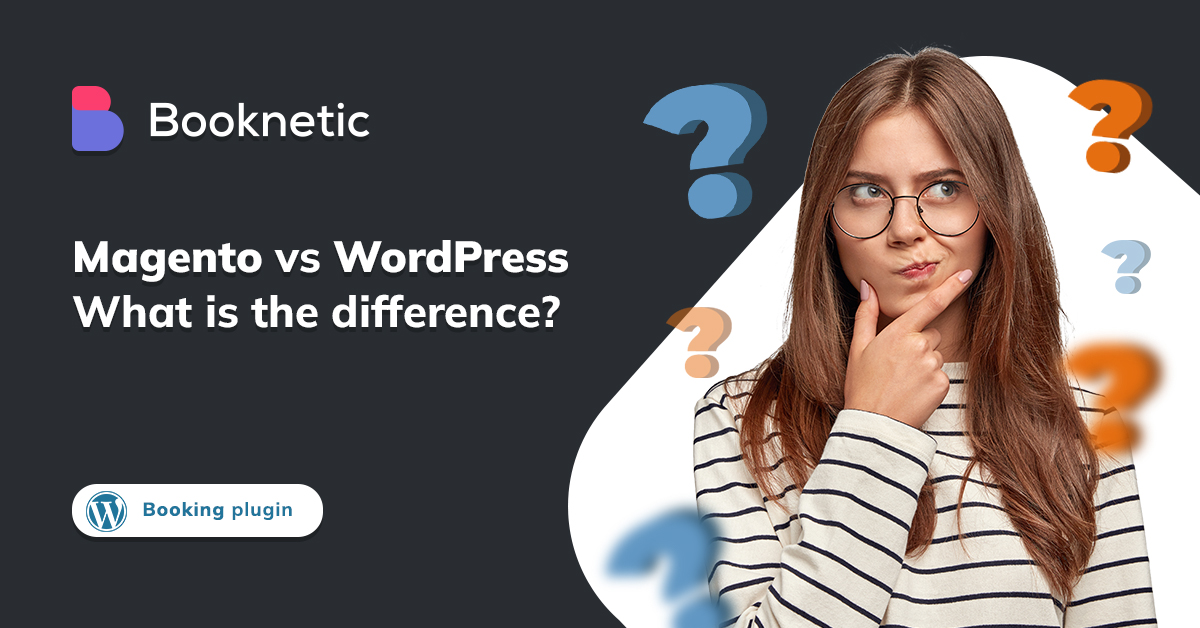 There are many e-commerce systems developed today. Many of these systems are free and open-source systems. All of them are useful. All of them have the potential to appeal to the countries of the world and have the infrastructure to respond to all other technological developments. But no matter what, no two of this software are the same.
The resource usage of no e-commerce software on hosting is the same. They all have a different way of working. In terms of usage, each of them offers different features to its customers. In this article, we will try to talk about WordPress vs Magento features.
Before we talk about the differences between WordPress vs Magento, let's explain what WordPress and Magento websites are separate.
WordPress is a popular open-source content management system that allows you to build your website from scratch without using complex programming languages.
WordPress, which was initially used only for blog sites, has become a system used in all web systems today.
Currently: E-commerce systems, reservation systems, news broadcast It has a wide range of uses, from sites that make
Magento is an open-source PHP solution for e-commerce sites. As a free open-source platform built specifically to support e-commerce sites, it is a flexible and highly scalable solution. It allows merchants to create the best shopping carts, custom shipping on product pages, and awesome website themes
WordPress vs Magento | Comparison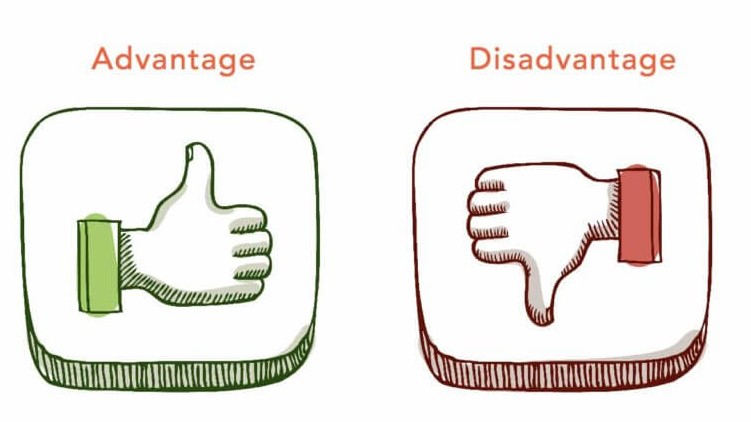 Here is a shortlist of the main advantages of WordPress:
WordPress is currently the largest open-source CMS. WordPress is generally used on websites where content is at the forefront, such as blogs.
Unlike Magento, WordPress is not an e-commerce platform developed for e-commerce sites. WordPress is becoming a powerful e-commerce platform with the WooCommerce plugin.
Every month, 23.6 billion new pages, 69.5 billion new posts, 509 million impressions, and approximately 46.8 million comments are created using WordPress around the world.
One out of every three websites on the internet is created with WordPress infrastructure. Due to its popularity, it has a very large community and there are almost no problems finding help on the Internet. This is considered one of the biggest advantages of WordPress.
First of all, WordPress is open source and free. It is very open to development, if you have even a little coding knowledge, you can easily make your compilations on WordPress. New plugins and themes are constantly being released.
Creating a website with WordPress is simple. It is simple and fast. You can install WordPress with one click through the Cpanel control panel. In addition, the management panel is comprehensive and all kinds of operations can be done thanks to the admin panel. Since it is a content management system, you can add any kind of editing and environment to the content.
It is quite possible to solve any problems encountered in terms of WordPress software just by researching search engines. If you ask about a problem that has not been seen before on the sites discussed in WordPress, the problem can be solved quickly as the system is solved by many people. It is also mobile compatible. It also allows you to do simple optimization jobs using some simple plugins from the admin panel, even without being an SEO expert.
Being Very Successful in terms of SEO
You can also expand your website operations with the help of other plugins. Various purpose plugins help to improve your website functionality and elevate service. One of those plugins is the Booknetic appointment booking plugin.
Yes, WordPress SEO lets users create a successful and flexible content management system when examined in terms of SEO. Many technical needs that normally require effort and time are automatically realized in WP.
On the other hand, there are dozens of SEO plugins that you can use to improve your rankings on search engines, such as All in SEO, Yoast, and Rank Math. Even without these plugins, the core structure of WordPress is search engine friendly.
Easy Operation
WordPress simplifies web development and content management for website owners. This means that new technology users can easily add new pages, manage blog posts, add products, images, and more without entering code or knowing the software.
No Coding Knowledge Required
WordPress is another reason for preference as it allows you to do many things without the need for any coding knowledge. However, being familiar with languages such as HTML, CSS, and PHP adds a plus to you.
Let's say we want to make changes to a part of your WP site. Isn't it necessary to write code for this? You don't need any coding knowledge here. Because there are tens of thousands of plugins like WP's themes. Believe it or not, there is always a plugin that does what you want it to do. While most add-ons are free, some add-ons are paid. Don't let this scare you, even though I've built so many sites so far, I've only bought 2 plugins.
Affordable
Website owners can cut costs with WordPress and its free themes. WordPress themes range from free to $60. Website owners need to upload their WordPress themes to the server, add content, and plugins and publish them.
Active Community
WordPress has more new theme and plugin developers than any other online software of its kind. While there are complaints that WordPress does not have a strong offline support system, the online WordPress community is incredibly helpful and accessible. Rest assured, there is always someone waiting to answer your WordPress question.
Ease of Fixing WordPress Errors
WordPress communities are so crowded that you can easily find someone to support you in case of errors. On the other hand, someone else has experienced the problem you are experiencing before you and there must have been someone who found the solution to this problem. All you have to do is write your problem to Google.
E-commerce
If users do not have a technical background, setting up an e-commerce site may not be out of the question. With WordPress e-commerce themes, users will be able to sell products online using WordPress; this simplifies the eCommerce process.
Being Free
WordPress is a cheap content management system that many people can use for free. WP's core files can be downloaded for free. In this way, you can easily publish your own WP site under a company that can provide free domain names and hosts. On the other hand, if you want a professional site, it is very easy to do this with WP. Because by purchasing one of the tens of thousands of ready-made designs we call Wp themes, you can have a very professional and user-friendly website. Moreover, the fees for these ready-made themes are economical.
WordPress vs Magento | Security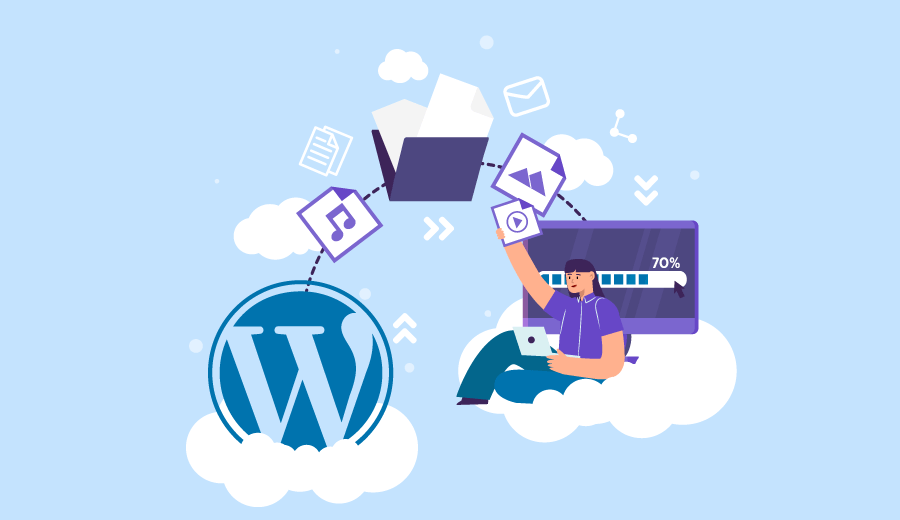 No plugin is 100% secure. However, you can significantly reduce WordPress plugin vulnerabilities by learning to evaluate and select quality plugins before installing them. Only choose plugins from well-known marketplaces like the CodeCanyon WordPress Plugin repository or third-party stores you trust. The WordPress repository reviews every plugin before it is released to the public, and CodeCanyon also has its review system.
Advantages of Magento:
Magento is incredibly feature-rich and built for scalability. It can handle large or even multiple stores.
Magento, an open-source e-commerce platform, is one of the most preferred brands in the world. One of the best things Magento has to offer is an extremely flexible platform. The platform is used by more than 150,000 developers, and Magento has more than 300 solution partners. Magento was acquired by Adobe for $1.6 billion in 2018.
The platform, which has been in use since 2008, has been downloaded more than 2.5 million times, and products worth 150 billion dollars have been sold worldwide from Magento-based websites. With Magento 2.0 released in 2015, the platform has become even more useful and preferred by more people thanks to many new features.
One of the main features of Magento is that it offers the opportunity to manage more than one store from a single center. Located on a standard e-commerce site; It has many features such as adding products, adding categories, and developing interface design.
You can integrate many external payment modules such as eWay, ePay.
It offers attractive tools such as cross-selling to generate high income.
It is suitable for the online sales site of any type of business, including large-scale businesses.
It offers themes that you can customize your store as you wish
Previously called Magento Enterprise & Magento Cloud Edition, this edition is suitable for large and complex businesses. Along with cloud hosting and support, it offers many features to your online store with ready-to-use functions. Magento Commerce can be easily scaled to support online stores as they grow.
If you are a small business and need a mini e-commerce infrastructure and you think you will grow in the future, that is, you can develop Magento infrastructure at an advanced level without the need for software.
There are premium themes to choose from
Here is a shortlist of the main disadvantages of Magento: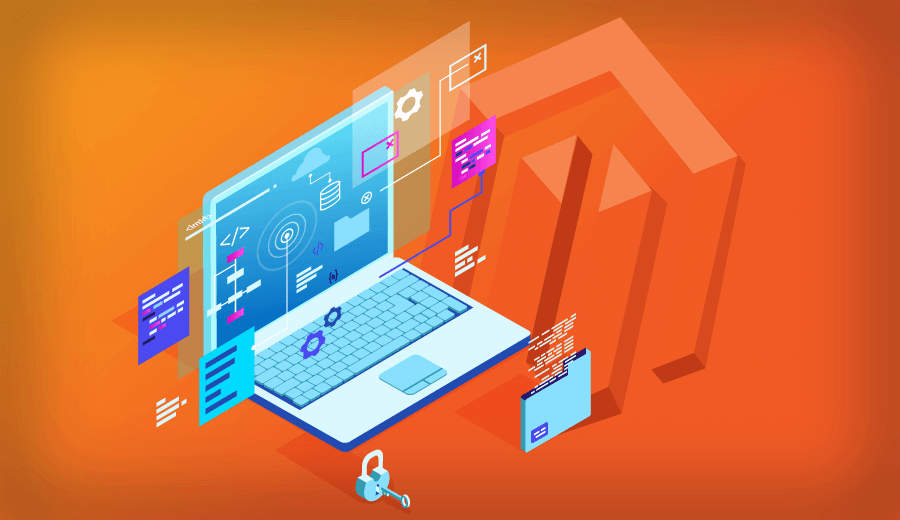 The enterprise solution is very costly, making it suitable for large organizations with dedicated web design and coding teams
Although Magento has an active user base and forum, some users report that the community is often spammy. It is not well watched, which leads to poor technical support.
Many themes are paid. WordPress, on the other hand, offers you more free themes.
Requires advanced skills. Since it is an open-source PHP solution for e-commerce sites, it requests software information like PHP. WordPress does not request any software information from you.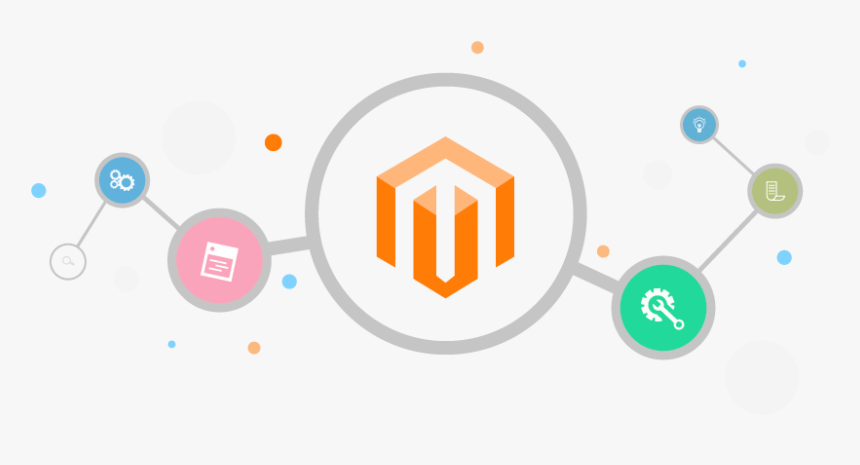 As we mentioned at the beginning of our article, Magento is different from other open-code source eCommerce software. It has a more solution-oriented system with an advanced structure. However, it does not have the current number of plugins and themes that neither WordPress, Opencart, nor PrestaShop has.
So Magento has a quality infrastructure. But it is weaker than others in terms of additional software. While it is easier to find a wide variety of modules in other e-commerce systems, in Magento this is sometimes quite difficult.
If these 4 e-commerce systems are to be compared, of course, the best quality is Magento. But quality is a user-specific criterion.
For smaller businesses, WordPress or Opencart is more useful, so Magento's superior performance and quality will be irrelevant for these types of businesses.
In terms of operating costs, Magento is more expensive than other software and some investments are required to use it.
But WordPress gives you must-have plugins such as WooCommerce, Booknetic, Yoast SEO, W3 Total Cache, which you can use in both paid and non-paid forms.
WordPress VS Magento | Market Share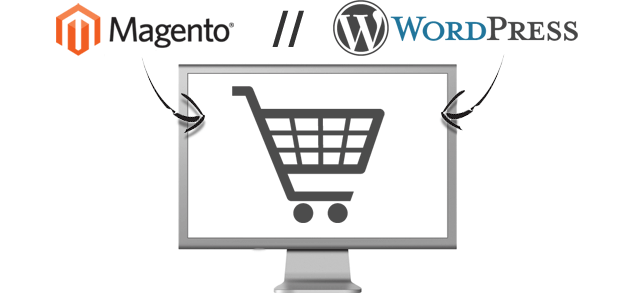 It is estimated that the total number of active (hosted on one hosting) websites in the world is around 1.3 billion, and 4
55 million of these sites are websites prepared with WP. This means that as of March 2020, 35% of the websites that are living in the world are sites prepared with WP.
When we segment by Quantcast rating, WordPress' market share is as follows:
Quantcast Top 10k sites – WordPress 38.03% market share
Sites in Quantcast Top 100k – WordPress 35.94% market share
If you compare that to WordPress' overall market share of 35%, WordPress is even more popular with high-traffic websites.
Magento
If we look at the platforms Magento is facing, for example, WordPress currently owns 35.2% of the market and has been around for a long time. Number two Joomla's market share is only 2.5%. If you don't judge Magento by its statistics and start examining it in detail, you will find that it has a lot more than you think.
Competing with other free e-commerce software in the market, Magento has a 2.16% market share for the top 10 thousand websites according to the Quantcast ranking. This means that Magento is a platform that can support high-traffic websites.
We can say that the increasing demand for fast solutions such as Wix was effective in Magento's 33% decline in market share between 2018 and 2020.
Although it is generally considered a solution only for technology enthusiasts or ambitious e-commerce sites, beginners or those with less technical skills can build a website from scratch with Magento.
Conclusion
WordPress is a content management system that allows you to create a website or blog from scratch, or to improve an existing website. Magento is an eCommerce platform that lets you create and manage your own online store. So, what's the difference? Let's take a look:

-Ease of Use: WordPress is much easier to use than Magento. It has a very user-friendly interface and it's relatively easy to learn how to use it. Magento can be quite complicated and difficult to master, especially for those who are not tech savvy.

-Design: WordPress offers more design options than Magento. You have more control over the appearance of your website with WordPress, and there are many themes and plugins available that allow you to customize it however you want. With Magento, your design options are more limited.

-Functionality: WordPress is better suited for small businesses than Magento. It has all the features you need to run a small business website, such as built in SEO tools, social media integration, etc. Magento is geared towards larger businesses with more complex needs.

-Cost: WordPress is free while Magento costs money (although there are some free versions available). If you're on a tight budget, WordPress is the better option.
You can learn how to build WordPress sites by visiting our previous blog.
Sign up for our newsletter
Be the first to know about releases and industry news and insights.
Let's

get started

on something great
Booknetic is a simple yet powerful plugin for accepting online bookings & payments on your WordPress site.