6 reasons why employees love online booking system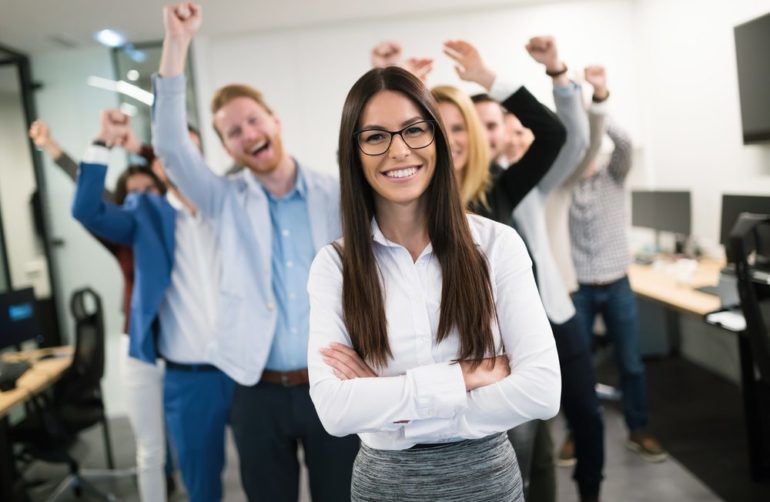 it is no surprise that employees love online booking systems. It's commonplace information that helping employees set and reach goals is a critical part of each manager's job. For goals to be significant and effective in motivating employees, they must be tied to larger organizational ambitions. Employees who don't recognize the jobs they play in organizational achievement are more likely to end up disengaged.
If you start to the automated booking system, your employees are supposed to take advantage of online scheduling software. For many years, they have gotten used to traditional appointment methods.
Now you have come up with the idea of for improving your booking management system and increasing your income by going with an online booking system. In this part, you will let your employees understand why online booking will be more advantageous also for them.
As an appointment booking plugin WordPress, we have a huge amount of customers who change their booking system to an online appointment booking system. Their employees got also have many advantages as they get benefits by transforming classic appointment systems into automatic ones.
According to our experience, we tried to explain what can be advantageous for your employees.
6 reasons your employees love automated booking system
1. Automated operations
This is the most explicit reason why business owners and employees love online booking systems. Repetitive and manual work requires employees to handle the same tasks on a daily basis. Online booking systems are equipped with lots of automation features like payments, invoicing, and scheduling features that help customers to self-schedule their operations.
Automation of manual work gives your employees take the pressure of repetitive tasks and prepares them for irreplaceable activities.
2. Successful company means successful employees.
In our first article, we talked that the main advantages of an online booking system for your business. We talked about various advantages of Booknetic WordPress booking plugin such as deposit payment, increasing bookings and etc. These are the reasons that will increase the bottom line of your business. As we all know, many businesses pay a salary according to tho their employees' performance. If the booking amount increase, the salary of your employees will also increase.
If a dentist were able to get 10 bookings on a day before an online booking system, they would get 20 appointment bookings after integrating their appointment system with an online booking system.
It means the performance of the employees will increase approximately 2 times will affect their daily income. This is the true benefit of appointment software in the healthcare industry.
Also, as we talked about deposit payments that protect business owners. If a customer books an hour with you and does not participate in booking, you are not going to waste your time on anything. Thanks to the Deposit Payment feature of the Booknetic WordPress online appointment booking plugin, you will have the chance to demand a certain amount of money before booking.
It saves not only the business owner but also the employees. The benefits of automated bookings are not only beneficial to the business but also to the employee. Protecting the profit and income of the business is also beneficial and reassuring for employees.
3. Less time spent
Employees that are responsible for customer service spend the maximum of their time managing phone calls, explaining alternatives to clients, and coping with schedules in the system that there is no automatic software. However, they can spend less time on this topic by using an online and automated appointment scheduling system.
Booknetic provides a range of features that help your administrative and service teams to save time. The time-saving benefits of Booknetic for your employees are those who are not supposed to spend time on such kind of work.
The individuals who want to book an appointment with you, do not need to commit a part of their busy time to name you for an appointment.
They can do it at the cross as they convey on with their respective duties. If there's space available for a given date, your client can pick their options and pick out a date and time in step with their preference. The Booknetic will send them an email confirmation as soon as the appointment is scheduled, all of this without requiring any human intervention.
This frees up your main employees to do more precious matters with their time. That's a huge advantage of online reserving platforms and one which could significantly gain your business.
Also, they will have a chance for employees to spend their energy on work that is more about their qualifications and talents. They can feel more valuable without taking any time taking unnecessary work.
4. Reduced amount of human errors
Committing errors — which includes writing down the wrong customer concern or scheduling a consumer for an already booked time slot — may be painful. Not pleasant that, however, these errors can also cause customer friction and loss of revenue.
Automated appointment booking systems additionally cut out some of the errors that humans can introduce into appointment booking processes.
Making a mistake with a customer's contact details can have great consequences: not being handiest in phrases of neglected appointments, however, making errors like this additionally makes your organization look unprofessional.
As an online appointment booking system, Booknetic removes such errors. It will also permit you to produce a database that contains all the contact info of your highest-cost clients and so may be used as the start line for outreach campaigns.
Decreasing the number of mistakes that could be made by employees will also decrease the pressure of the circumstances of their job. They are going to feel more self-confident and
5. Easier appointment management system
This is crucial in case you manage a crew. Your online appointment scheduler will support more than one person and allow them to view and manage their calendars as well as talk with customers if necessary.
Online booking systems provide individual bookable calendars for each staff. This ensures that each staff will access their bookings and be responsible for their events.
Another critical characteristic to search for is permissions management. Depending on how your commercial enterprise is ready up, your software has to assist you in setting certain ranges of access, relying on the role of every team member.
6. Customer information database
Another important reason why managers and employees love online booking systems is a creation of a customer database. Previously, customer information was collected and stored manually. This created additional issues for businesses during a time of contacting customers and implementing customer retentionstrategies.
Online booking systems like Booknetic gives customer relations management system that help to store customer data and appointment booking history. Anytime your business needs to contact existing customers, you can easily refer to the automated system. This has vital importance for the revenue generation of your business.
Bottom line
Employees are the face of brands if not the vessels. Equipping employees with the required automation tools and systems ensure the timely execution of operations. As with customers, you need to listen to the needs of employees to set up a better work environment. The reason why employees love online booking systems does not only tied to the enhancement of their work. But to the improvement of overall business management.
Online booking systems help employees effectively deliver their tasks and boost revenue generation. It is your foremost responsibility to provide your team with the right tools to increase their productivity and revenue.
Sign up for our newsletter
Be the first to know about releases and industry news and insights.
Let's

get started

on something great
Booknetic is a simple yet powerful plugin for accepting online bookings & payments on your WordPress site.