The Benefit of Software Management in the Healthcare Industry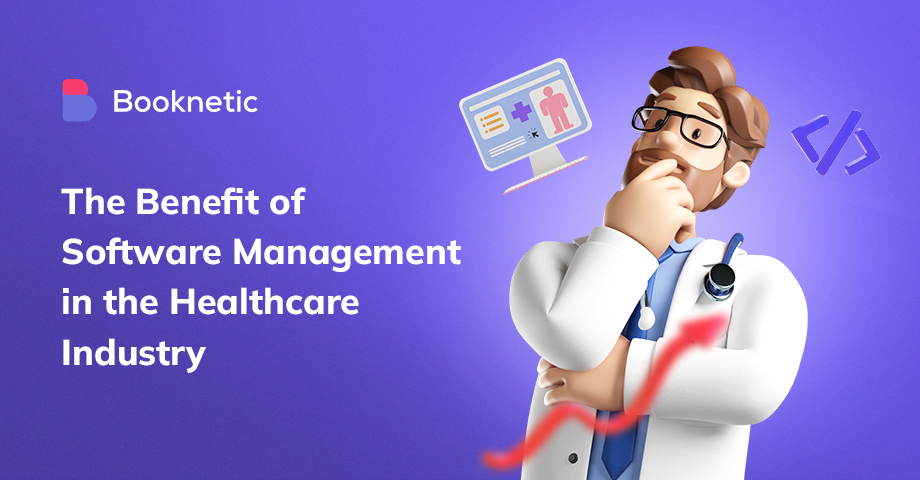 No one can deny that modern healthcare software systems continue to change the industry's face tremendously.
One significant benefit of advanced healthcare management is minimizing medication error risks. Indeed, high-tech systems have come in to help the medical administration and management ensure better patient experiences. There's also a significant role of AI (artificial intelligence) in the healthcare industry. In a particular study, AI technology proved 99% accurate in diagnosing metastatic breast cancers.
The technology was also able to spot the spreading of cancer cells. For a long time, micrometastases have been a significant challenge for human pathologists to detect. Without AI, pathologists would miss detecting about 60% of the tiny tumors. Clearly, AI comes in as a lifesaver when incorporated with other clinics software. The timely detection and proper treatment contribute to better patient management and health results.
More so, the healthcare operating systems solutions support medical institutions in patient interactions and managing data. According to a recent survey, healthcare technological trends will enhance the overall patient experience in 2021 and the future.
Some essential clinical management software boost hospitals in:
Optimizing their HR operations
Promoting employee productivity, hence boosting work satisfaction.
Healthcare information software aids in managing hospital activities in areas like:
Finance
Planning
Administration
Documentation
The information software makes work easier by capturing, storing, and transmitting patients' data into the healthcare systems. It goes further to analyze data, enabling quick and effective decision-making by doctors and patients.
Let's now delve deeper into the benefits of software management in the healthcare industry.
1. Scheduling Tasks With the Clinic Software
Do you know that some healthcare employees who use manual systems spend up to 12 hours a week designing schedules? This makes them work for a long duration and, at times, even fail to meet deadlines. From Linkedin, there are top disadvantages associated with manual medical records.
But, medical scheduling software is a digital tool that most medical administrators now use to automate their patient scheduling procedures. The software enables ease of service coordination.
As a result, it becomes easy to know and respond to elements like:
Healthcare providers' availability
Patient requests for appointments
Confirmation of a particular service time slot.
In return, patients can hardly struggle with the following:
Scheduling appointments with doctors
Forgetting their check-ups
Demanding medical procedures, especially in bigger medical institutions or those with understaffed practitioners.
So, if a doctor takes a day off or postpones a patient's appointment, there will be a quick update on the scheduling systems. This helps align things right. It also prevents misunderstandings between patients and the medical staff. That is why, it is a good idea to invest in a appointment booking software as a first step in healthcare management.
In short, healthcare scheduling software is generated to take care of critical medical-related schedules, including:
Performing follow-ups
Automated appointment reminders
Operating digital calendars for patients' ease of fixing their dates
Allocating patient beds
Staff shifting management
Surgery or operation management.
2. Building Relationships Using Patient Engagement Software
The best clinics software contains digital solutions that allow private clinics and general medical facilities to maintain workflow through effective patient relationships. It ensures that you save time and work efficiently. Patients enjoy that they can easily access their records and stay updated on everything they need to know. They remained notified of every important hospital detail, even from the comfort of their homes.
Indeed, patient engagement software is a digital solution that eases communication between patients and healthcare providers. The software is designed to offer quality care and improve patient satisfaction. Patient engagement software is essential in medical facilities. It encourages patients' active involvement in the following:
Patient's health maintenance
Enhancement of the patient-doctor communication and relationship
Improvement of the patient's overall experience.
So, in the same way, customer engagement software improves customer service, clinic software streamlines engagement to enhance patient satisfaction.
This helpful technology collaborates with the healthcare scheduling software to manage things that can hurt a healthcare facility's operations. It helps eliminate the need for time-consuming doctor-patient, manual telephonic conversations.
3. Handling Invoices Using the Billing Software
With the many patients who visit hospitals daily, invoicing can get too complex when using manual systems. This is especially concerning medical insurance and handling patients with extended hospital stays. But, most medical facilities are now managing their financial departments smoothly with modern billing software.
The advanced and reliable payment and invoice systems help maintain accurate transaction records. It keeps patients updated on their dues. The software is often heavily-integrated with other Electronic Health Records (EHR) systems. This makes it a central pillar of the practice management software suite.
It explains why patients nowadays won't have to pay cash for their hospital visits. Thus, the integrated elements of healthcare software infrastructure enable hospitals to:
Save on time and administrative costs
Maintain an accurate record of financial transactions
Warrant regulatory compliance
Ease administrative and management duties
Analyze and assess the medical institution's financial condition
Process invoices quickly and send them to patients and medical insurance providers
4. Improving Tests, Imagings, and Treatments with the Diagnostic Software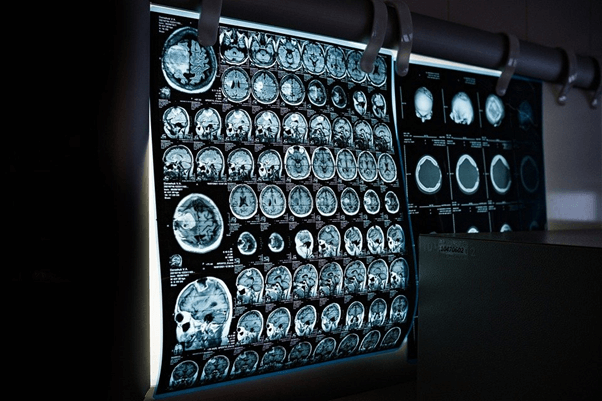 Diagnostic software is presently causing a significant impact on the development of better and more highly effective testing and imaging tools. Experts state that AI will become the next-generation imaging tool. The clinic software proves to be a powerful artificial intelligence (AI) solution that addresses most medical challenges.
As AI advances, clinicians will best understand how tumors behave. Thus, it becomes easier to address the entire issue instead of handling only a tiny area of the malignancy. Most importantly, medical specialists will know cancer's aggressiveness to enable appropriately targeted treatments.
AI will boost the inventive radiomics sector, creating 'virtual biopsies.' In the end, it will focus on attaining the image-based procedures that outline the genetic components of tumors. Indeed, this highly advanced technology is paving the way for the new phase of artificial intelligence in clinic management software. It employs high-tech machine learning and algorithms to boost the medical industry's diagnostic proficiency.
In short, the latest clinic diagnostic software allows medical practitioners to achieve the following:
Gain deeper insights into the patient's condition by using advanced diagnostic equipment. As a result, treating and managing the disease becomes easier.
Automating and optimizing symptom detection
Automated data-sharing features help physicians quickly consult other medical specialists for appropriate decision-making.
Include data from different healthcare practitioners to an individual patient's electronic health records in real-time
Reducing treatment cost and time by automating the necessary procedures.
Speeds up the process of data exchange and analysis
Key Takeaways
Clinic software is a real-time solution for the medical sector. It comes in to help healthcare providers manage their operations. They can use the software to schedule activities and manage data. The systems work to streamline and fine-tune the everyday healthcare facilities' tasks. It improves efficiency and optimizes the patients' overall experience.
Patients enjoy smooth engagements between them and medical practitioners or institutions. Thus, it becomes easier for doctors to quickly provide prescriptions and test results, or schedule follow-up appointments, if necessary.Indeed, modern clinic software brings forth myriad benefits in all aspects of operations – from improved treatment plans and diagnostics to optimized resource management.
Many of these technological advancements are made possible by applying artificial intelligence (AI) in the overall healthcare functions and patient care.The rise in technological advancement and the adoption of digital health services is estimated to spearhead the Health Information Software Market between 2022 and 2029. This will offer tremendous support to clinicians and healthcare systems.
Sign up for our newsletter
Be the first to know about releases and industry news and insights.
Let's

get started

on something great
Booknetic is a simple yet powerful plugin for accepting online bookings & payments on your WordPress site.