What is Social Listening? Why Should You Start Doing It?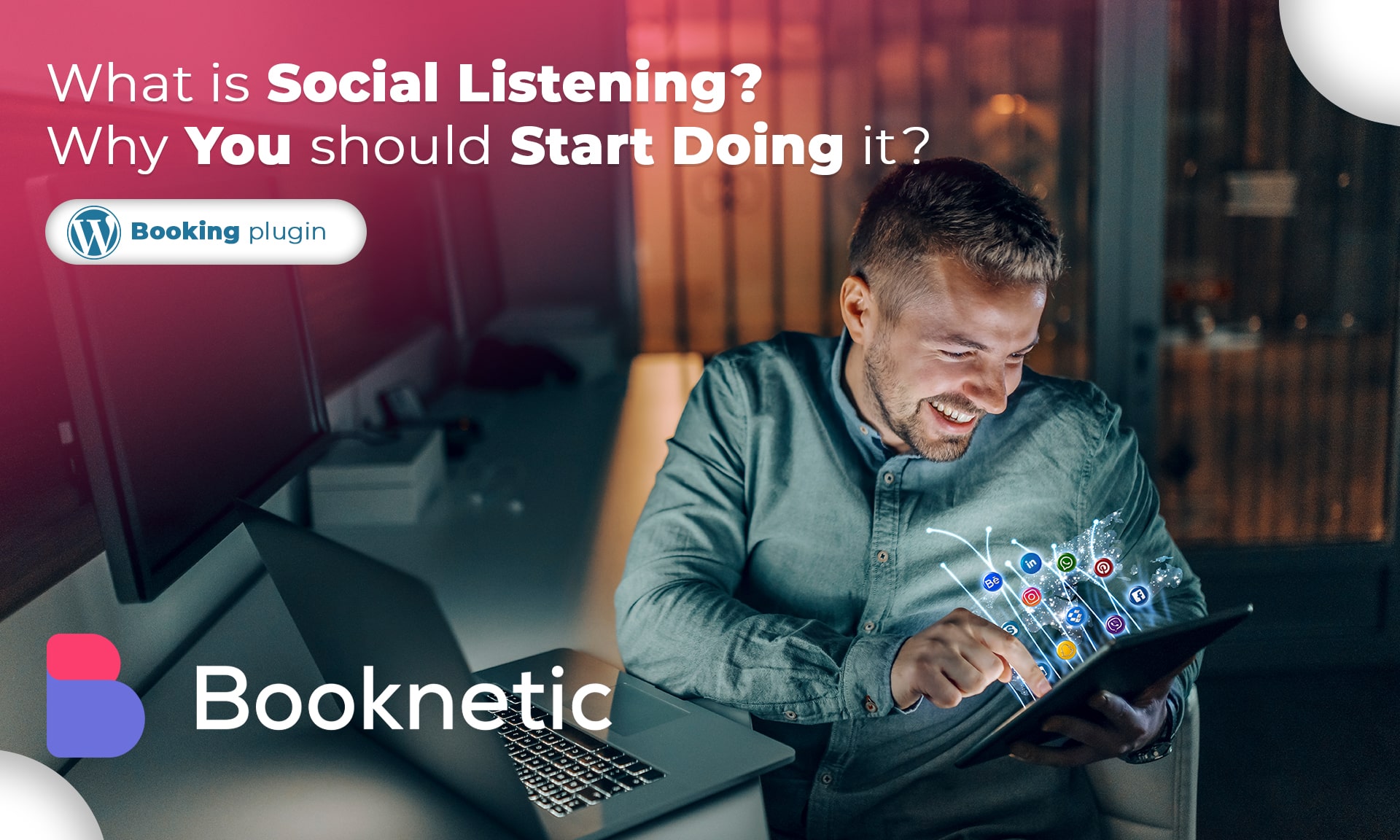 What is social listening?
Social listening entails observing discussions and patterns about your brand and your company as a whole and using those observations to improve marketing decisions. Not only because people are labeling or naming your company, but social listening will also help you understand why, when, and how these interactions are taking place, as well as what people are thinking. This aids in creating potential campaigns, the improvement of marketing management and marketing, outpacing the competition, developing a successful influencer platform, and even the formation of more impactful brand relationships.
When you use social listening, you track the social media accounts for brand references and exchanges. Then you examine them for clues that will enable you to take action.
It's a two-part procedure:
Step 1: Keep an eye on social media to reference your name, rivals, brands, and business-related keywords.
Step 2: Examine the data for opportunities to translate what you've learned into practice. It may be as simple as listening to a pleased customer or as complex as changing the whole brand positioning.
Why is social listening critical?
Because if you don't use social media listening, you're missing out on a lot of helpful information. It allows you to monitor keywords and brand mentions, see what people are talking about you, and how they search about you on search engines. With social listening, you can engage with your audience, discover new leads, run industry analysis, pay close attention to industry trends, and find correct answers to the questions you suspect before.
In reality, you might be overlooking a critical piece of information about your brand that is currently being discussed. You're curious about what others are thinking about you.
Your consumers are communicating with you about what they want from your business. If you care for them, you can look at the perspectives that social listening can provide.
Here are some examples of how social listening will assist you:
It will improve customer service
Customer service is an expected — and successful — application of social listening. The Internet has become a place for people to vent about harmful interactions with goods and services, seek solutions to issues, laud brands on good service, etc.
Customers find it easy to tweet at a brand on Twitter rather than attempting to contact an automated call center. After that, they're put on hold for hours to pose a fundamental question that isn't answered on your website (but should be).
When it comes to taking care of clients who have had issues with your product, social listening gives marketers a huge advantage.
It's a plain fact: people despise being forgotten just as much as they hate waiting. It is preferable to offer support to the clients as quickly as possible.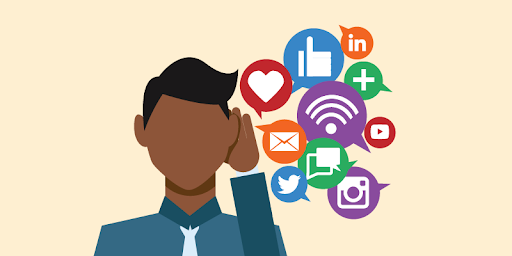 Reasons to use social listening
Apart from offering excellent support to the current clients, social listening also aids in acquiring potential customers by creating sales leads. The trick is to listen for keyword mentions that are important to your objectives.
In this situation, it's a bright idea to keep an eye on various keywords, including your product or service, unique product characteristics, industry terms relevant to your market, your brand's or company's name, and your competitors' names. With social listening, you can monitor these keywords to identify possible leads interested in your kind of product or service.
Keep track of and measure the results of the marketing strategies
Nowadays, a dedicated hashtag is often associated with a marketing campaign, mainly because it has proved to improve both reach and user interaction.
A huge part of marketing certification is assessing the effectiveness of your marketing strategies. Monitoring public exchanges through various social media platforms will assist you in gathering social media data that will aid the brand's marketing strategies. Reach, interest, opinion, and other metrics helpful in evaluating the marketing activities are automatically calculated by social media monitoring systems.
Furthermore, you can conveniently export the data to demonstrate the importance of social listening to your clients.
For consumer interaction, use social media listening
More companies are engaged in online discussions with their customers and clients than ever before. Social network administrators are there to engage with the public after a person shares something on the Internet connected to a company or a whole industry.
This is a fantastic way to improve online customer loyalty, expand your online presence, and win over your target audience. You can quickly capture your audience's interest if your answer is prompt, intelligent, and funny while being compatible with your brand image (you should not be making jokes if your company's profile is very formal).
Gain access to consumer data
Consumers now are more willing to share their thoughts and feelings on the goods and services they use (or maybe they have more avenues of doing so now).
Naturally, the most convenient way to communicate is on the Internet, where people can write about their encounters with various goods and brands — and have these posts conveniently shared with a large number of other customers. Users frequently offer candid tips and comments on these products and services here. The Internet will provide you with a wealth of information for your customers.
There are lots of benefits of online appointment scheduling for small businesses. As a booking plugin, Booknetic offers you several advanced features at an affordable price. You will be able to know which service customers want to use more. Booknetic's features will let you control the whole appointment booking process. Try our demo version on our website.
Working with social media influencers will help you achieve tangible outcomes. Naturally, working with influencers who are sincerely interested in the business or its value proposition is preferable.
You may use social listening to find social media influencers that would be a good fit to partner with your business.
Protect your brand's name
This is the most basic and apparent use of social listening tools, and it's also the most effective. A quick reaction to a bad review or a false comment will also avoid a brand reputation crisis.
For example, brandjacking occurs when someone impersonates a brand online, usually with malicious intent, and it can be very damaging to your image if not caught early. These online imposters have complete freedom to publish whatever they want to damage your company, and they can make you look terrible in front of your clients. As part of your certification exam on your online presence, you will spot those hostile attacks against your brand and take preventive policies afterwords.
You will quickly rectify the problem and avoid mass uproar if you find a false profile like this early enough.
This often applies to dissatisfied consumers who have expressed their dissatisfaction with the service or product. You will try to fix the issue before getting out of control if you can catch their public statements before too many people see them.
Identify the factors that influence buying decisions
The most helpful consumer experience you will gain from social listening is determining which influences impact customer buying decisions. Market preferences are influenced by recommendations left on site pages and other public sites, providing comprehensive reviews of a user's experience with a product or service.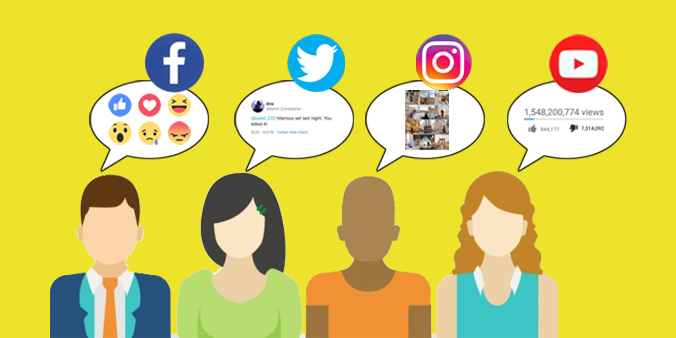 Prepare material that is specific to the interests of the target audience
Often bloggers who are searching for material ideas use social listening extensively. Any blogger and writer have probably struggled with coming up with topics to write about at some stage. Social listening apps can be beneficial in this regard. They can provide you with information about what is currently happening on the Internet and what people want to read about.
It's a pretty straightforward process; all you have to do is keep track of applicable keywords. Naturally, keyword selection is influenced by your industry and blog's subject.
You can back up your marketing and competitor analysis
Are you about to launch a new product or launch a social media campaign? Or are you curious about what your rivals are up to?
You may use social listening to find all possible mentions of your business. Listening in on discussions about the primary and indirect rivals is part of this.
There are many approaches to this, with social listening being one of the most reliable. You can learn more about your intended audience from the data you collect, such as customer profiles, favorite web platforms, and when they are most engaged — not to mention their levels of interaction.
Calculate the worth of organic reach
Measuring the importance of their organic scope is particularly valuable for agencies and CMOs who need to present the effects of their plans to a board of directors in the form of figures.
Traditional marketing relies on outdoor, television, and newspaper commercials, with internet outlets receiving limited exposure. This is a (costly) waste since marketing data obtained through online platforms is much more reliable and observable than data obtained through offline outlets.
Social listening tips
Here are some social listening tips for you:
Pay attention to conversations around social media networks
Find out where and what the crowd is asking about you. That means your social listening software can cast a big net.
Conversations with the brand on LinkedIn are likely to vary significantly from those on Instagram. You can also discover that people chat to you a lot on Twitter but not on Facebook.
Learn from your competitors
Your rivals will still teach you something. You can learn more about them by listening to what others have to say about them.
Try to take a look at what they do well and what people like from them. Perhaps most importantly, look at where they go wrong and make a mistake. Does not matter true or false their marketing policies are, you will see their effectiveness and the reaction of the audience.
It's much easier to learn a difficult lesson by watching your competitors make mistakes than it is to make one yourself.
Collaboration with other teams is a must
Social listening offers a wealth of knowledge that is beneficial to the whole organization.
Perhaps it's a consumer message that requires immediate attention. Suppose it's a perfect topic for a blog post. Maybe it's a concept for a new product or a feature for an existing one.
What you learn from social media listening could help the customer support, content management, and product creation departments. And sure to share what you've seen. Often, get feedback from those teams. They may have unique questions that you can respond to by adjusting your social listening setup.
When you begin to gather social data, you'll gain a sense of the ongoing debate and mood surrounding your company. You'll be able to tell when things change once you know how people feel about you daily.
Significant shifts in interest or mood may indicate that your brand's overall view has shifted. You must understand that this is so that you can adjust your plan accordingly. It could mean surfing a surge of optimism or fixing a blunder to get back on track.
Remember that you're just monitoring, not listening, on social media if you don't take responsibility. It's not just about measuring metrics when it comes to social listening. It's all about figuring out what your current and future clients expect from you and how to deliver it to them.
Rather than focusing on individual remarks, look at patterns and developments over time.
On the other hand, you can try tools like Squarespace detector to understand competitors.
Conclusion
Social listening isn't just for commercial purposes, as you can see. The information you gather can and should be added to every aspect of your business. Although social listening is essential for detecting possible issues, social listening is required to prevent being caught off guard.
You don't want to wait until there's a challenge to gauge the mood of the crowd. You get to know how they're feeling every step of the way so you can predict and prevent issues.
Furthermore, the better you understand your audience, the better you can please them – and that is what keeps them coming back.
If you haven't already, engage in social listening resources.
Here are other articles you may interested in:
Sign up for our newsletter
Be the first to know about releases and industry news and insights.
Let's

get started

on something great
Booknetic is a simple yet powerful plugin for accepting online bookings & payments on your WordPress site.