What is Headless eCommerce?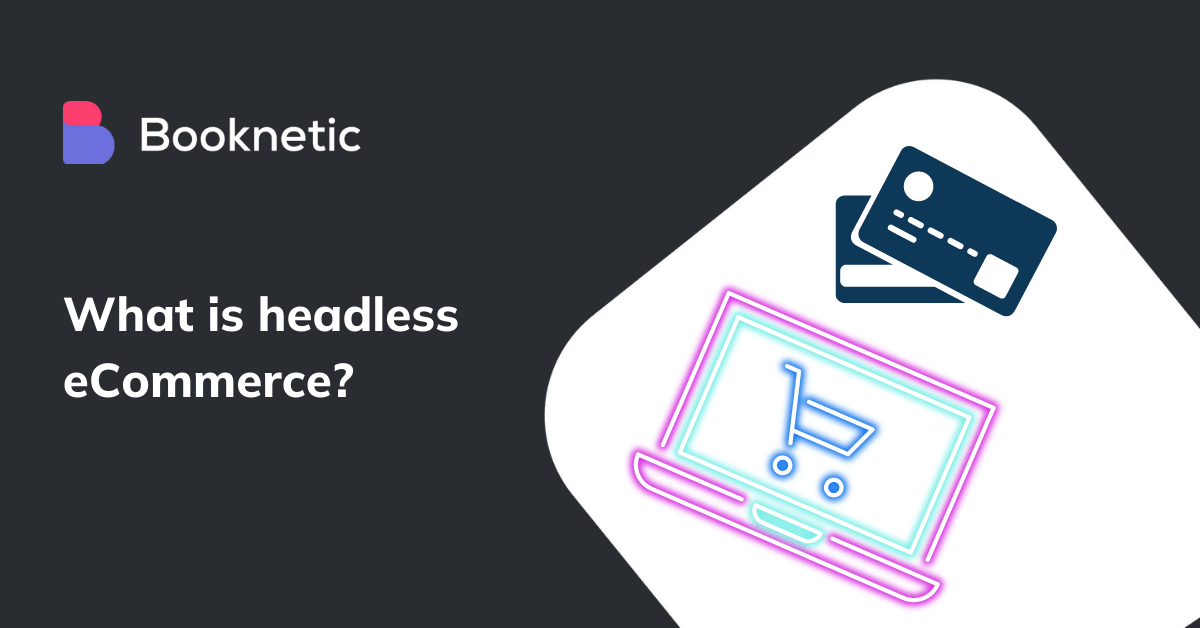 Switching to headless eCommerce will change how your organization operates improving its profitability.
In 2012, Dirk Hoering, the founder of commerce tools was the first one who used the term "headless" to differentiate the existing "single-head" - traditional platforms from the multi-headed - now known as the headless approach.
Hoerig's idea was that headless architecture would allow developers to create a site or app as a set of small, independent components that could be swapped out and replaced easily by other developers.
Without further going into the history of headless architecture, let's dive into what it actually means, and what are the benefits of headless over monolithic eCommerce.
What is headless architecture?
Headless architecture is an approach to web development where the front-end of an application is decoupled from the back-end.
In its simplest form, a headless approach is a website design approach in which the layout and visual design of a website are independent of its content. In other words, it is an application architecture where the server-side code and database - backend is separated from the frontend.
In contrast to the traditional "fat" or "heavy" architecture, headless architecture is a "light" or "skinny" architecture.
What is headless eCommerce?
Headless eCommerce is a term that has been coined to define a new way of managing online stores.
If you're not familiar with the terms, the front-end is the visual presentation layer of your eCommerce store, where a website displays products and users interact with it. And, the back-end that handles all of the data and transactions, is an operational systems layer where your server-side code, database, apps, and other business content is stored.
The headless architecture allows developers to create new features without having to change the front-end display and modify or rebuild existing code.
A headless CMS is a software system that provides content management services for a website, without the need for a built-in front-end. It's basically just an API that can be integrated into any device or platform for a seamless display.
Headless eCommerce is a similar concept to a headless CMS, as it is a multichannel solution for effectively publishing dynamic content across a variety of platforms and devices. Content stored in a headless architecture is raw and unformatted, and its final presentation isn't limited by a front-end system.
What are the benefits of headless over traditional eCommerce?
Headless architecture has been gaining traction in recent years because it makes it easier for developers to build and maintain large-scale applications, work on different parts of the same project separately, which is why headless architecture is often seen as an advantage.
Here is the breakdown of the main differences between headless and monolithic eCommerce:
1. Better customer experience
With more and more shopping experiences happening across different channels and devices, eCommerce businesses face the challenge of offering seamless user experiences throughout the shopping process.
Digital retail storefronts are increasingly using headless eCommerce to deliver a far more personalized customer experience and make sure that the company can better meet the customer needs. Headless CMS allows people to speed up their content, create personalized and better user experiences.
This can help you with organic customer retention strategies.
2. Greater creativity and design
Headless architecture is a new way of designing eCommerce storefronts. With this architecture, the website is not just a container for content but a dynamic space that responds to user actions and preferences.
Headless eCommerce allows for greater creativity in design because it does not require a specific framework or template to be followed. It allows for innovation in the design process to have unique, responsive websites that would not have been possible with traditional architecture.
3. Greater space for flexibility
Headless architecture provides greater flexibility to developers and marketers when they are developing an eCommerce site. Headless eCommerce allows developers to create a more flexible and custom eCommerce website to match the latest trends in the industry.
For example, they can easily update the backend, work on different features at the same time without having to worry about how they will be seen by customers. This, in turn, increases their efficiency and productivity.
4. Availability of omnichannel technologies
Monolithic eCommerce is limited by its architecture, which means that it can't take advantage of omnichannel technology in the same way as headless eCommerce.
Headless eCommerce has opened up new possibilities for brands to use omnichannel technologies. With headless architecture, you can manage your storefront on multiple channels
5. Third-party service and platform integrations
Going headless can significantly reduce your development costs and time. This is because you don't need to build an app or create all the features from scratch. Instead, you can use the headless platform's API and plug it into your existing website or app.
The headless architecture allows you to integrate and use the third-party tools, services - technology you feel comfortable with. It provides an API-first approach to building and managing your website and allows for easier integration with other platforms, third-party tools, and services without any conflicts.
6. Full flexibility and control of the content
Headless eCommerce is a more modern approach to building websites, as it allows for easy content updates without affecting the functionality of the site. It also has a variety of use cases in terms of marketing, SEO, and other features that are not possible with traditional eCommerce.
Headless stores have no need for HTML-based templates, which means that you can create pages dynamically to suit any customer's needs and edit content without the need to touch the code. Other benefits are:
Increased performance & security;
Nice UI & visual editing experience for editors and marketers;
Better SEO performance;
No break down during technical changes on the backend;
Improved page-load speed & page performance.
Conclusion: should you go headless?
There's no clear-cut answer to that question but we can say that headless eCommerce is the future of online selling and shopping: it will change how we buy and sell products and services, as well as how we interact with customers.
Both headless and traditional architectures have their own ups and downs. Though headless eCommerce requires more developer experiences, there are certainly many benefits of headless commerce over monolithic - traditional eCommerce: it has no limits on scalability and provides you with flexibility and customization to deliver a seamless shopping experience on different devices across multiple channels.
The answer to the above question is, it depends on what you want and have: it all depends on your specific needs and your budget. If you're just starting and have a small budget, then a monolithic approach will be good enough for your needs. But if you are looking for a more robust solution, then going with a headless eCommerce solution might be the best option.
Sign up for our newsletter
Be the first to know about releases and industry news and insights.
Let's

get started

on something great
Booknetic is a simple yet powerful plugin for accepting online bookings & payments on your WordPress site.