Top Reliable Wordpress Enterprise Plugins to use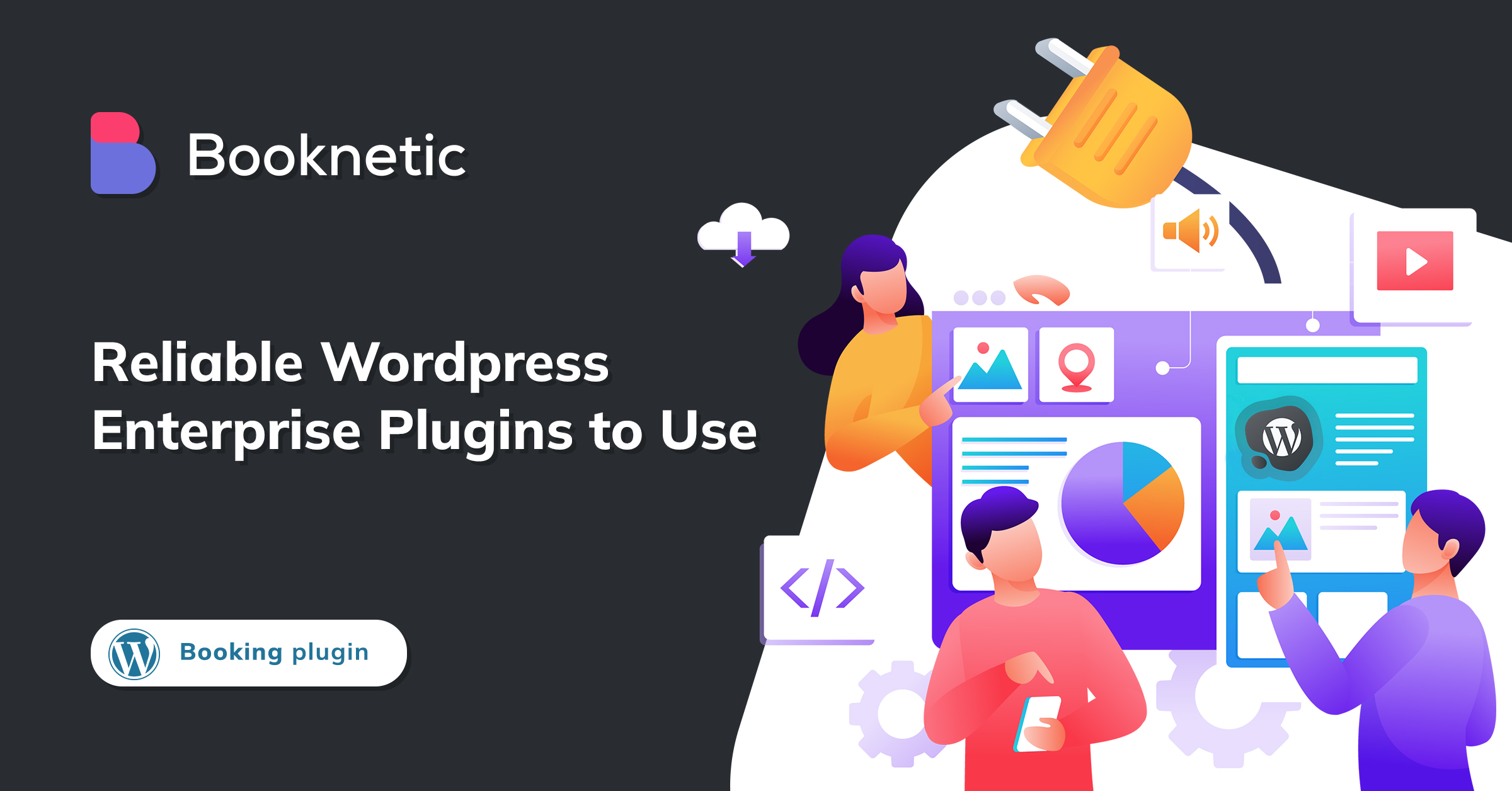 As long as you large number of WordPress enterprise plugins, you can come across a large number of plugins while searching for corporate plugins on the Internet. How many of them are necessary, how much will work for you, you may not always make the right choice.
Compared to small businesses you have even more things to consider when choosing a plugin We have compiled the best plugins that will work for you among up to 59 thousand plugins. Anyway, without further ado, let's move on to our blog.
If you are starting a new website, there are several plugins you must have. Some of the best plugins optimized for the everchanging nature of enterprises are listed below.
Top WordPress Enterprise plugins to grow your business
1. Booknetic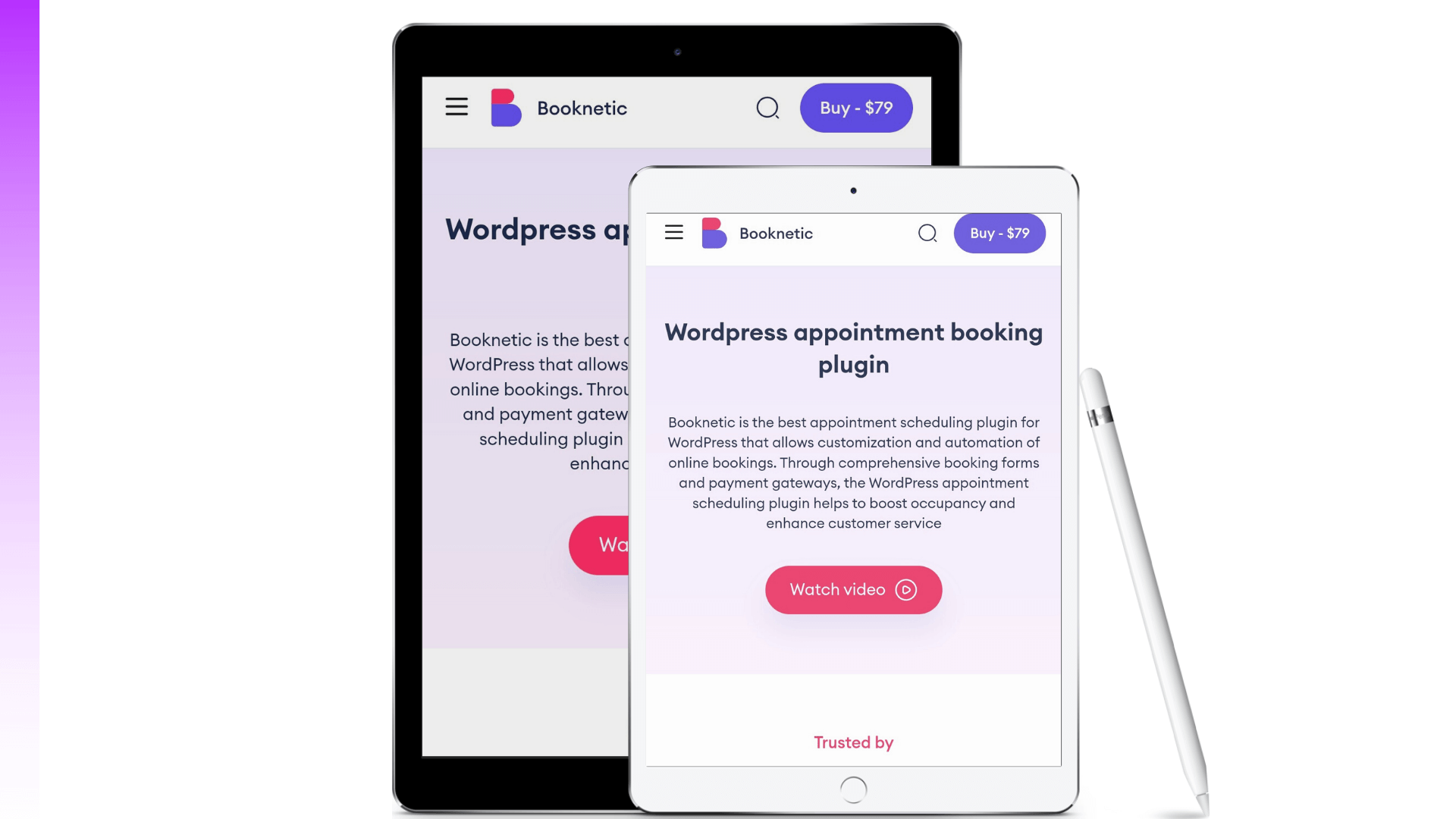 Do you want to add a reservation site to your site?
I don't know of a perfect alternative to Booknetic. Booknetic is a great booking plugin. Gym, hotels, law firms, salons, and any business owners like these can easily utilize its feature to simply their booking procedures.
With its UI/UX comprehensive user interface, responsive templates, unlimited number of services, and excellent features, this plugin, suitable for any appointment system, will add perfection to your site.
Features
Integrated for PayPal and Stripe payments
Add an unlimited number of services, categories, locations, and staff
Reminders and notifications when appointment approval or cancellation, payment confirmation, appointment reminder, or rescheduling
Multiple currency option
Google Calendar integration
Planning a meeting with up to 100 people with Zoom integration
It also supports RTL (Right to Left) text function. If you want to serve countries such as Arabic, customers using RTL languages can also easily make an appointment.
You can get Booknetic for only 79 $ by paying a single price. Test the Demo version now for more features
2. FS Poster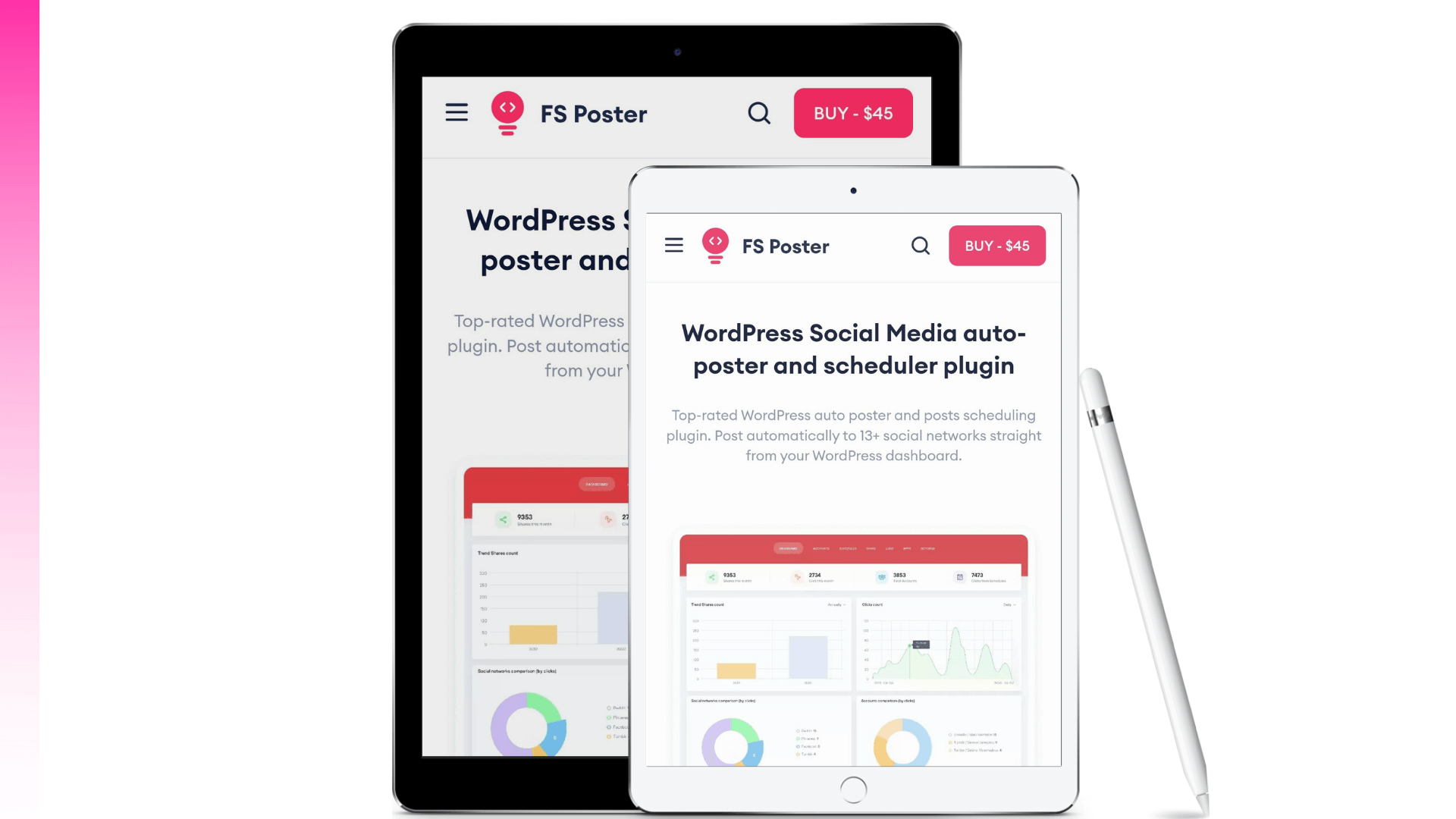 Manually sharing your social media posts is too time-consuming, we recommend FS Poster, one of the WordPress enterprise plugins. FS Poster is a plugin to automatically share your social media posts. It is integrated with 15 social networks at the same time and you can easily share your posts on your website.
One of the features of this enormous WordPress enterprise plugin is that by adding Feed to the end of the links, you can see the features such as how many views and how many likes your account has received on social media.
Features
Sharing your site on all social media accounts with a single tap with 15 social media integrations
Reporting feature to see your stats
When you share the same link on Facebook a few times, you will eventually get an error from Facebook. The Custom URL feature does not allow you to share the same link by taking any symbols at the end of your URLs.
If there are long links, shorten the links with the link shortening feature.
Controlling your daily post frequency directly from the panel
Unlimited accounts, pages, groups, communities, etc. to each Social Network. you can add
It is an affordable WordPress plugin, you can get it for just $45 with so many great features. Use Demo version now
3. Sucuri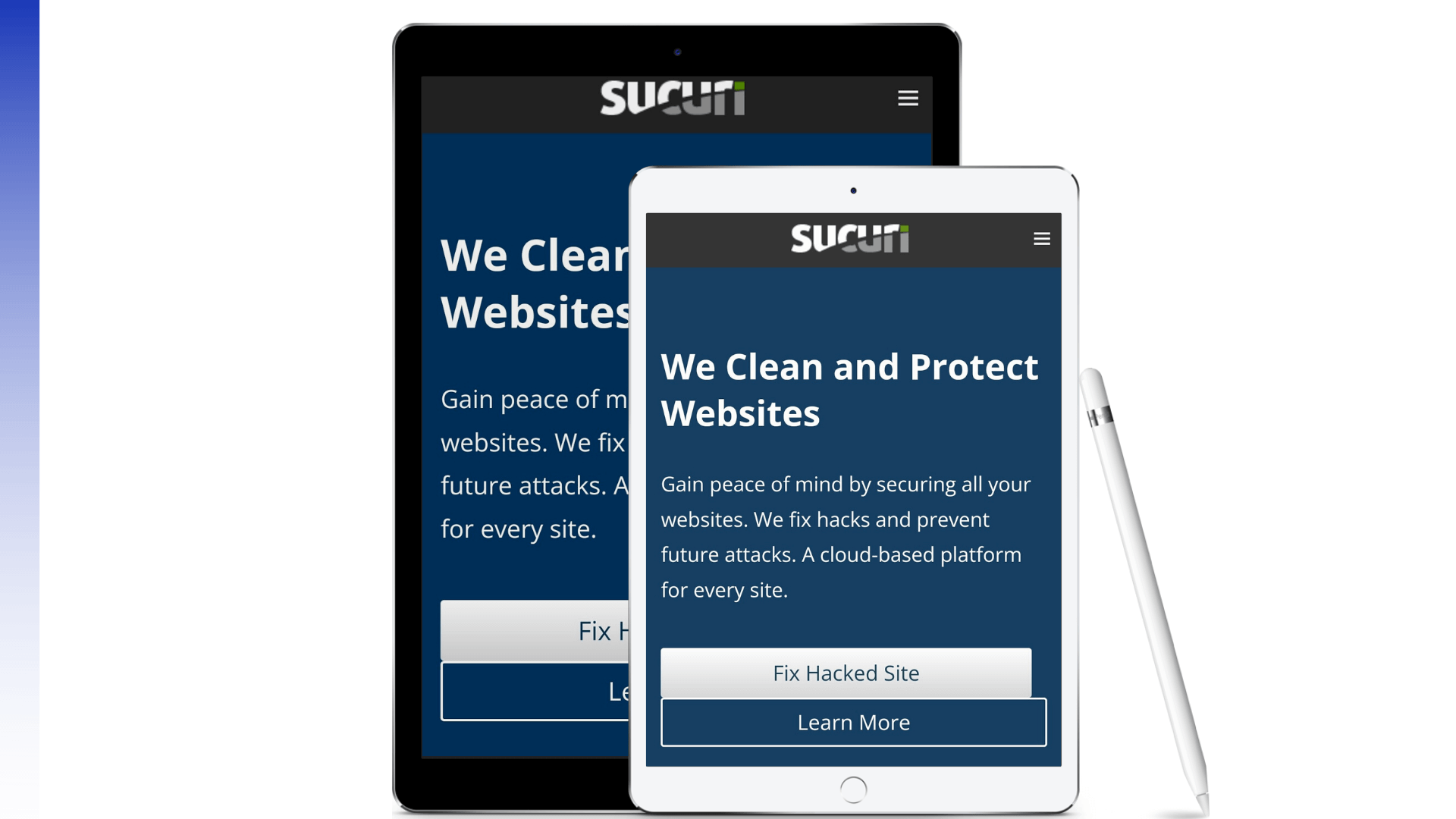 Sucuri, on the other hand, is a WordPress enterprise plugins made to keep your WordPress site secure. It can secure all websites as it is a cloud-based platform for every site. It fixes hacks and prevents future attacks.
Unlike other plugins, Sucuri notifies you of the problem with your site before the attack occurs, and gives recommendations for solving the problems. Although you use it for free at the beginning, you need to buy a premium for excellent performance.
Features
The dashboard provides a comprehensive report on your WordPress-focused website integrity.
Offers a list of options such as Malware Scan, Firewall (WAF), Hardening, Post Attack, Last Login
Blocking suspicious traffic before it reaches your website
Offers free Let's Encrypt SSL integration for their basic plan
Protection against DDOS, SQL injections, XSS JavaScript injections, comment, and contact form spam
Instead of blocking individual users, you can reset the passwords of all users on the website with one click from this option.
While the plugin is priced at 3 tiers, WordPress enterprise site owners should choose a package for Pro Platform or Business Platform. Price is $299.99 per year for Pro and $499.99 for Business. You like it, you can now use the Demo version
4. WooCommerce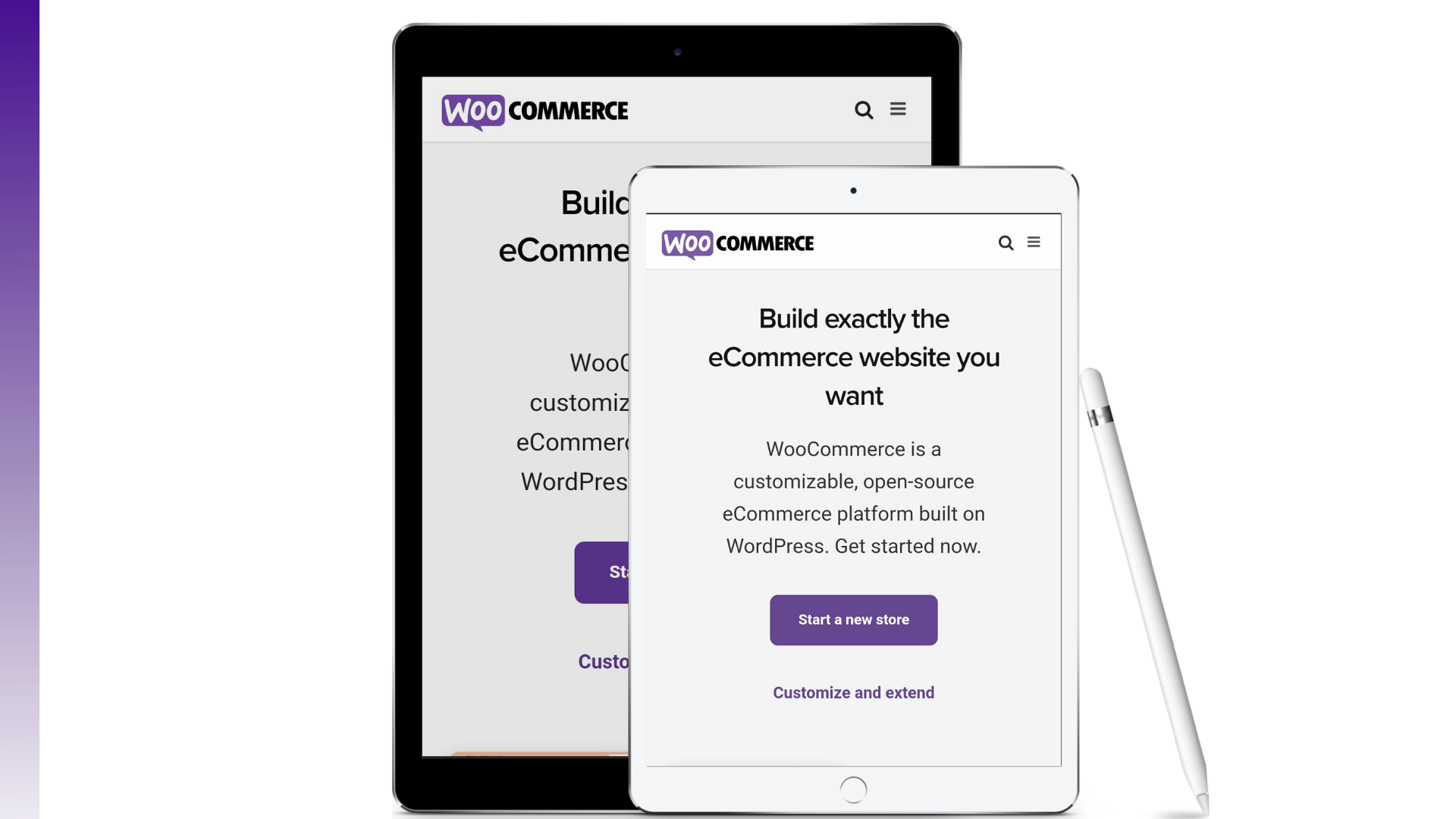 It is one of the best free and Open source WordPress enterprise plugins with many developers thanks to WordPress. You want to know where your sales are coming from or what time of day customers prefer to buy products.
You can track this valuable data and optimize it to improve your site's performance. One of the best benefits is that you can try these enterprise WordPress plugins for free.
Features
Ability to add unlimited products and categories.
It has excellent integrations with WooCommerce Payments, Stripe, PayPal, Square and Amazon Pay, Apple Pay, Google Pay to make your payments easy.
The official WooCommerce marketplace has hundreds of free and paid extensions that add features and functionality to your store.
In a few minutes, you can create categories such as homepage design, menus, site structure, payment, and shipping options with the New Store Owners Guide
5. WP Rocket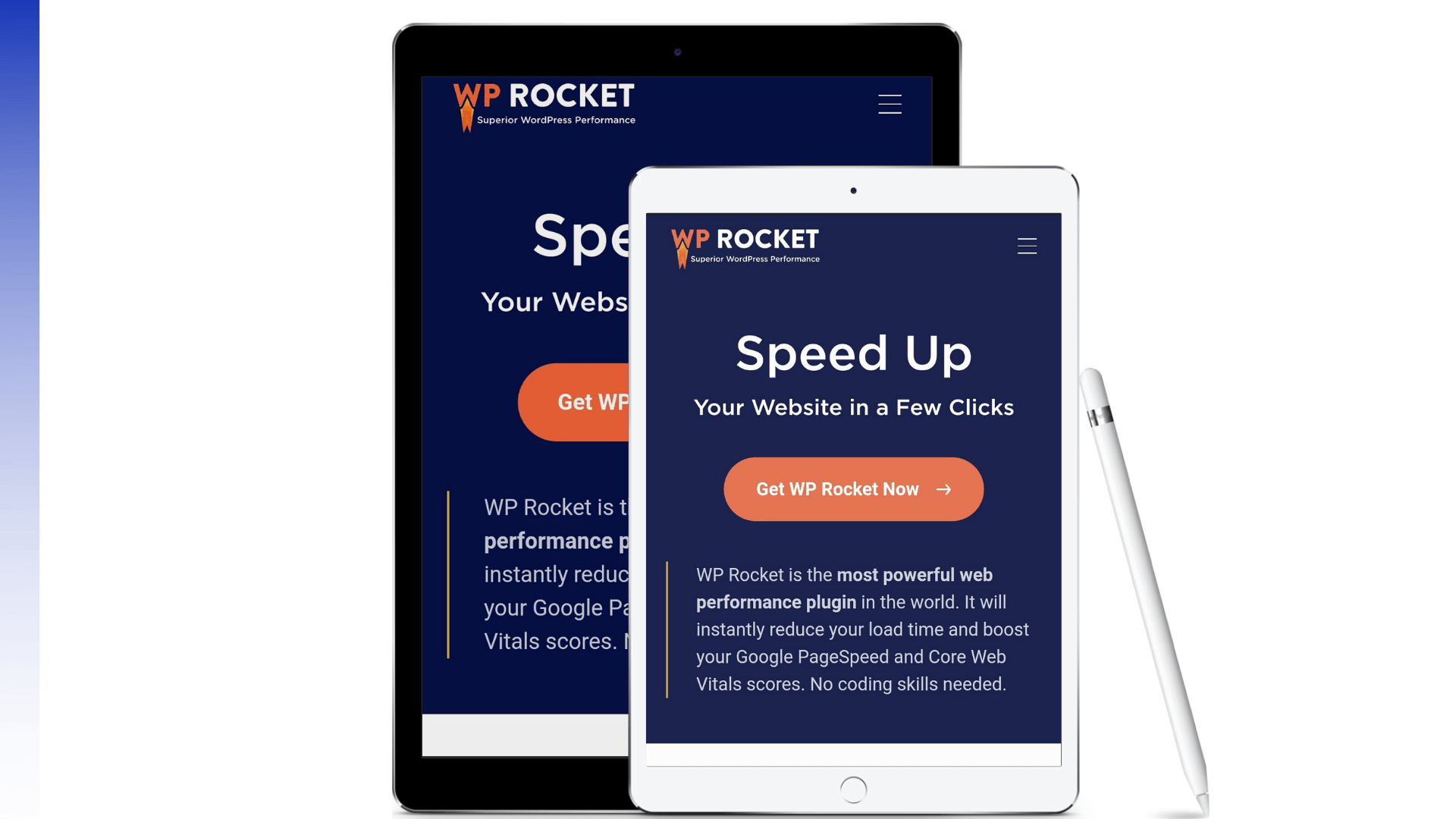 WP Rocket is an excellent caching plugin to increase your site speed. It's a great choice with very few settings. Unfortunately, it is one of the less used plugins by everyone as it is a paid plugin. But we can definitely say that it is a plugin that deserves the price you pay.
Features
Mobile detection and Multisite compatible
CDN integration and DNS prefetching
Removes spaces and comments from HTML to reduce size.
It removes the version query string from fixed files (ex: style.css?20201578) and instead encodes it into the filename (ex: style-booknetic.css). GTMetrix can improve your score.
Lazy Load is loading images as the user scrolls down the page. In this way, it is ensured that the pages are loaded quickly, regardless of the images available on the page.
Website visitors immediately receive a fast, cached version of the page as it uses the bootstrap and sitemap bootstrap features.
It is the Plus package of $99 per year that we can recommend for your WordPress enterprise site at 3 different prices.
6. Yoast SEO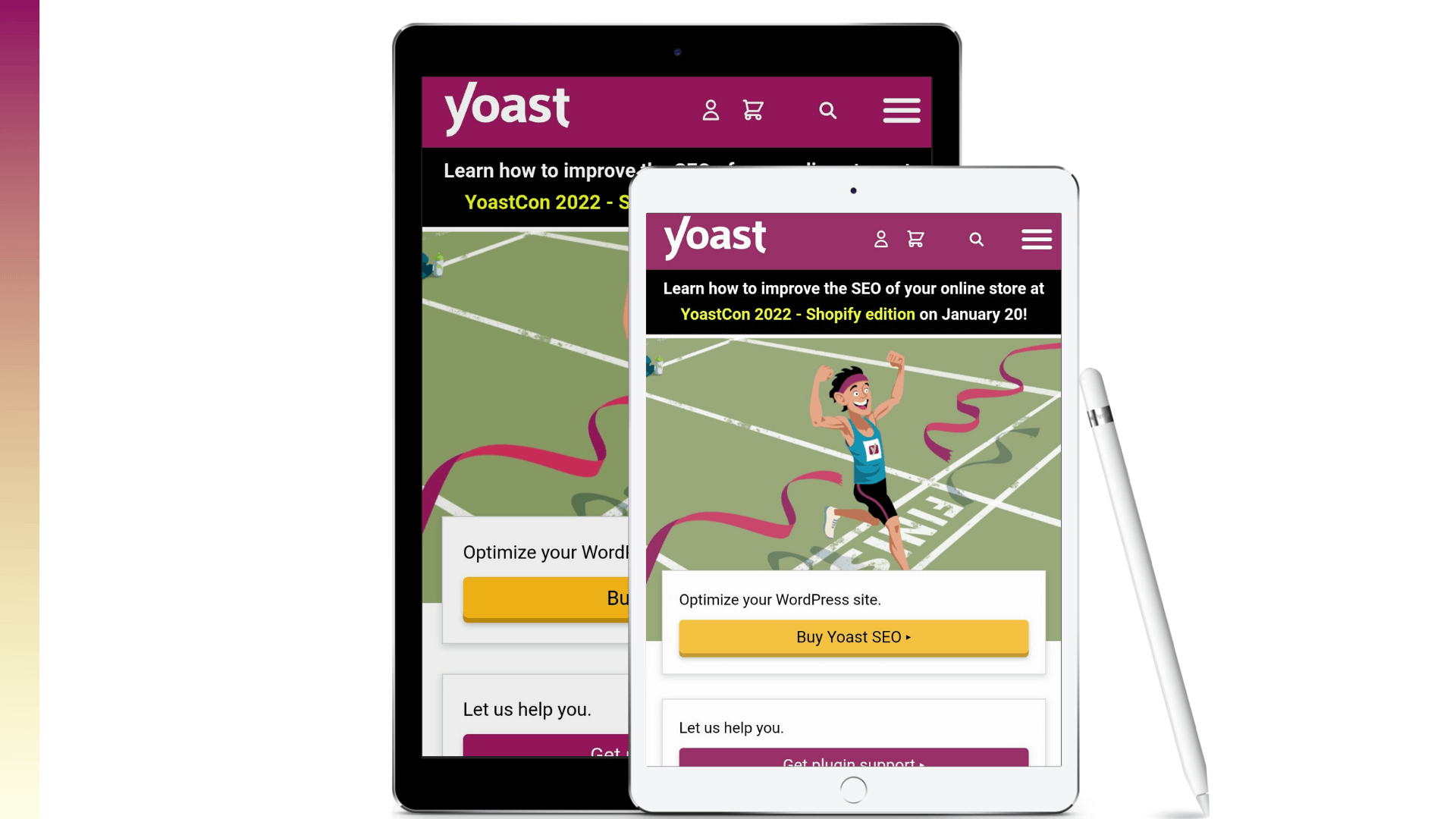 The content you prepare is important not only for people but also for search engines to understand. Yoast SEO is the WordPress enterprise plugin that helps you with this.
Yoast Seo was established to optimize your site in search engines.
It not only optimizes your site for search engines but also offers high-level support to increase the quality of your site's content. Yoast SEO is a complete SEO solution. You can use Yoast SEO without writing a code
Features
Internal links: Internal linking is also very important. Be sure to link from your page to other pages on your site.
Keyword and meta title is one of the important issues for SEO. It allows you to do both operations flawlessly. Generates an unlimited number of keywords
It helps you create your sitemap.
It allows you to make arrangements related to the social media visibility of your site and to eliminate any problems that may occur.
You can see how well your content is currently optimized and it's possible to make changes as needed
By doing a readability analysis, you see how legible your articles are.
RYTE integration helps you optimize important aspects of the user experience on your website in the long run.
You can buy a premium for $99 per year
7. PushEngage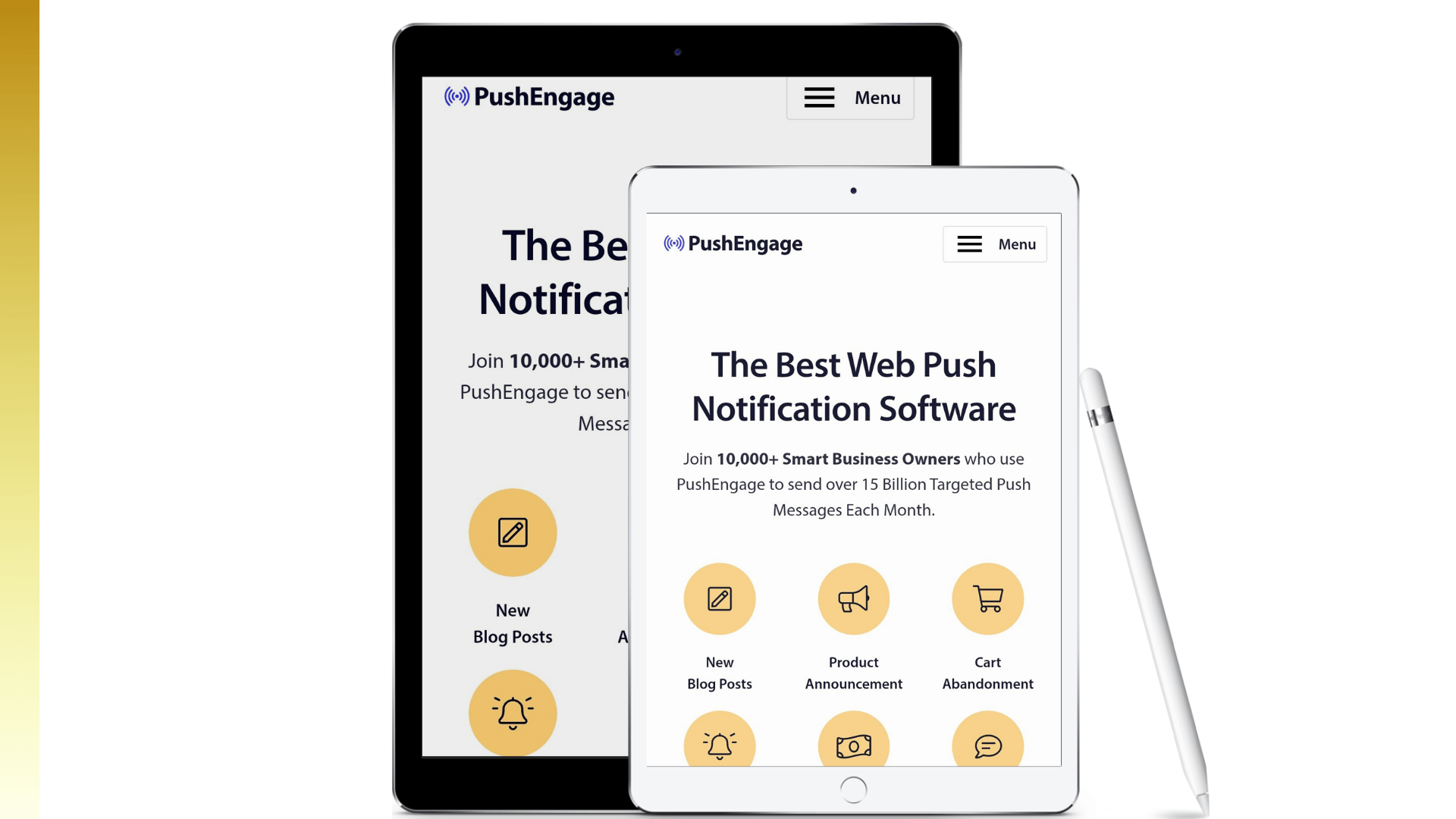 PushEngage, a WordPress instant messaging plugin with more than 10,000 users, is a WordPress enterprise plugin that allows you to test multiple message parameters with A/B testing and see which works best for your subscribers.
With Push Engage, you can categorize users on the basis of location, such as region, city, country, or on the basis of activities such as clicks, purchases, and exit from the basket, and you can prepare messages suitable for each. mass.
Features
You can alert previous visitors about anything you want, including new blog posts, sales, and more.
It works on both HTTP and HTTPS websites and supports all devices browsers.
You can monitor the performance of each campaign and calculate the revenue from them using target tracking.
You can send more targeted messages based on users' actions
You can start using it as a premium by paying $25 per month.
8. Livechat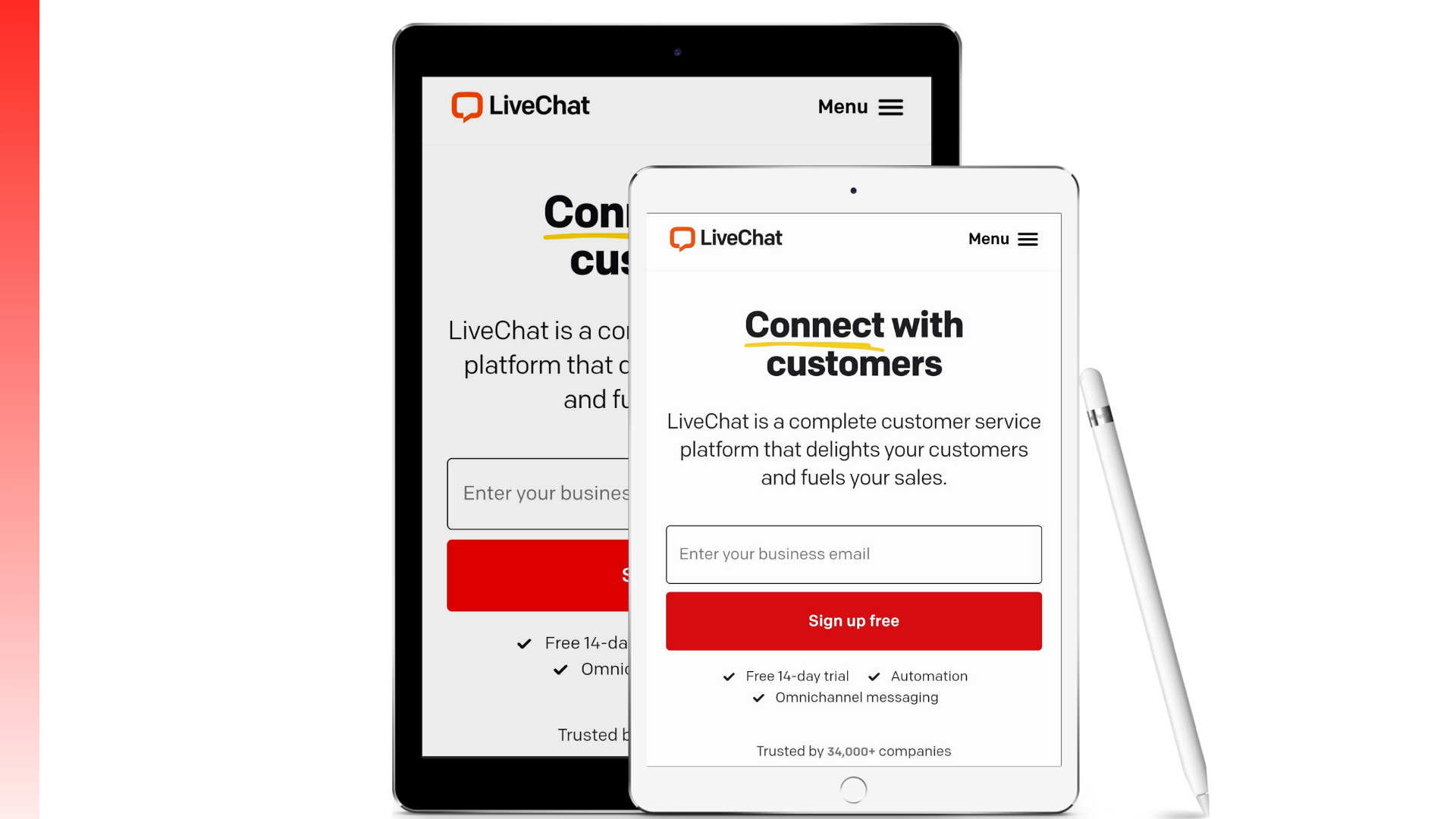 Live chat is one of the affordable and best WordPress enterprise plugins established to basically help or guide your site visitors. It makes it very easy for visitors to reach you directly. For those who visit your site for the first time, you will be able to take quick action thanks to short-cut directions and notifications.
Features
LiveChat helps increase your credibility by letting your visitors know that real people are willing to help them when they need it.
Instantly answers questions in real-time and makes customers purchase
It automatically anticipates customers' questions and responds in seconds, proactively resolving all customer-related issues to ensure your visitors never encounter any issues while on your website.
You can customize and adjust all widgets to your and your business preference by choosing the right setup for all devices and matching themes and colors accordingly.
It is the Enterprise plan that the Fortune 500 company uses for an amazing user experience. It comes with an individual contract and annual invoicing agreed with the sales team based on your specific needs and requirements.
9. Memberpress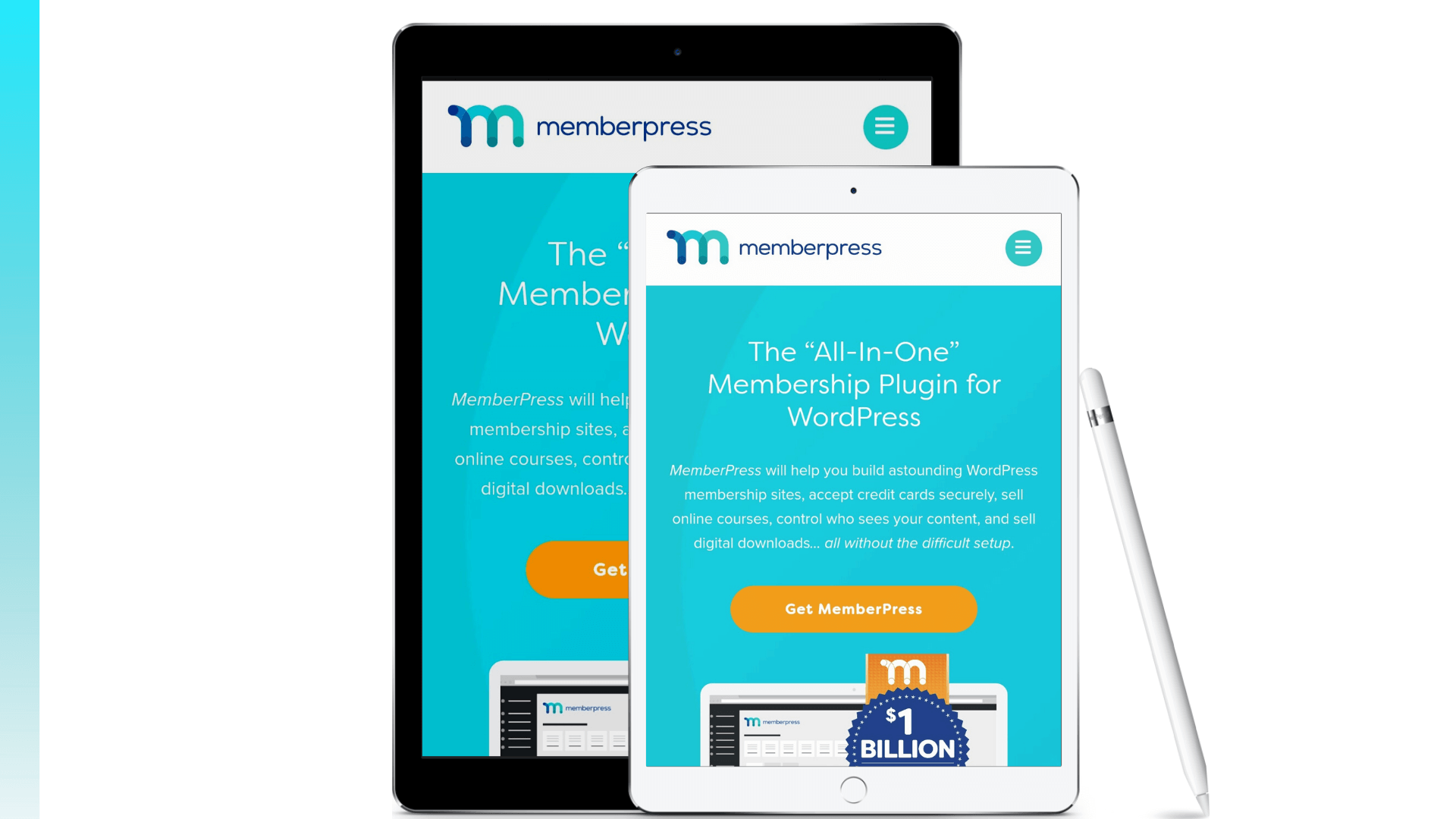 One more thing, MemberPress is one of the most popular WordPress membership plugins. It's also the easiest to use and most robust when it comes to features.
Features
Integrates with AWeber, MailChimp, GetResponse, and MadMimi email services, and Amazon Web Services and BluBrry for podcast hosting
It comes with built-in support for PayPal and Stripe payment gateways.
Authorize.net support
Can automatically set pricing, sign-in, account, and thank you pages for your users
Finally
We have come to the end of a blog, in addition to the plugins we mentioned, we also recommend tools that will be useful to you.
WordPress Tools For Your Enterprise SEO Strategy
Grammarly - Produces great articles by correcting grammatical mistakes you make in blog posts.
Semrush - It does search engine optimization to find your potential customers on the internet, along with the best SEO work to increase traffic to your website.
Google Search Console - Google Search Console is a free tool offered by Google to help website owners monitor and maintain their site's presence in Google search results.
Schema Pro - It allows you to add rich snippets to your site that make it stand out in search results.
Sign up for our newsletter
Be the first to know about releases and industry news and insights.
Let's

get started

on something great
Booknetic is a simple yet powerful plugin for accepting online bookings & payments on your WordPress site.