The Best Consultation Scheduler Plugin For Independent Technology Experts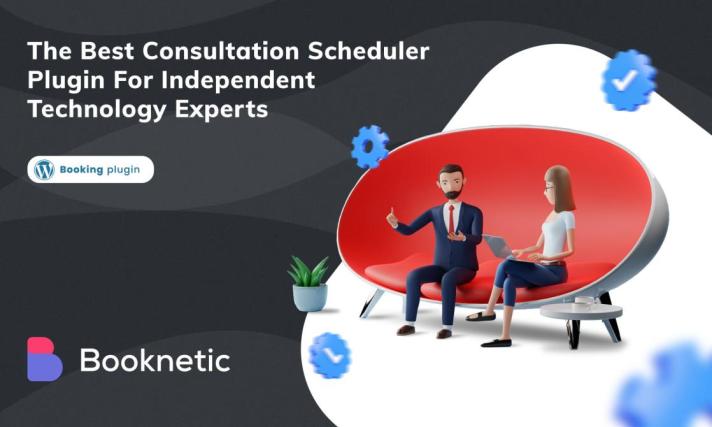 Boss yourself around! How? Working independently is a fun challenge sometimes. Having no one else to rely on may be a tremendous challenge in the job as you develop your own ideas and take leadership.
Why is it worth being an independent technology expert?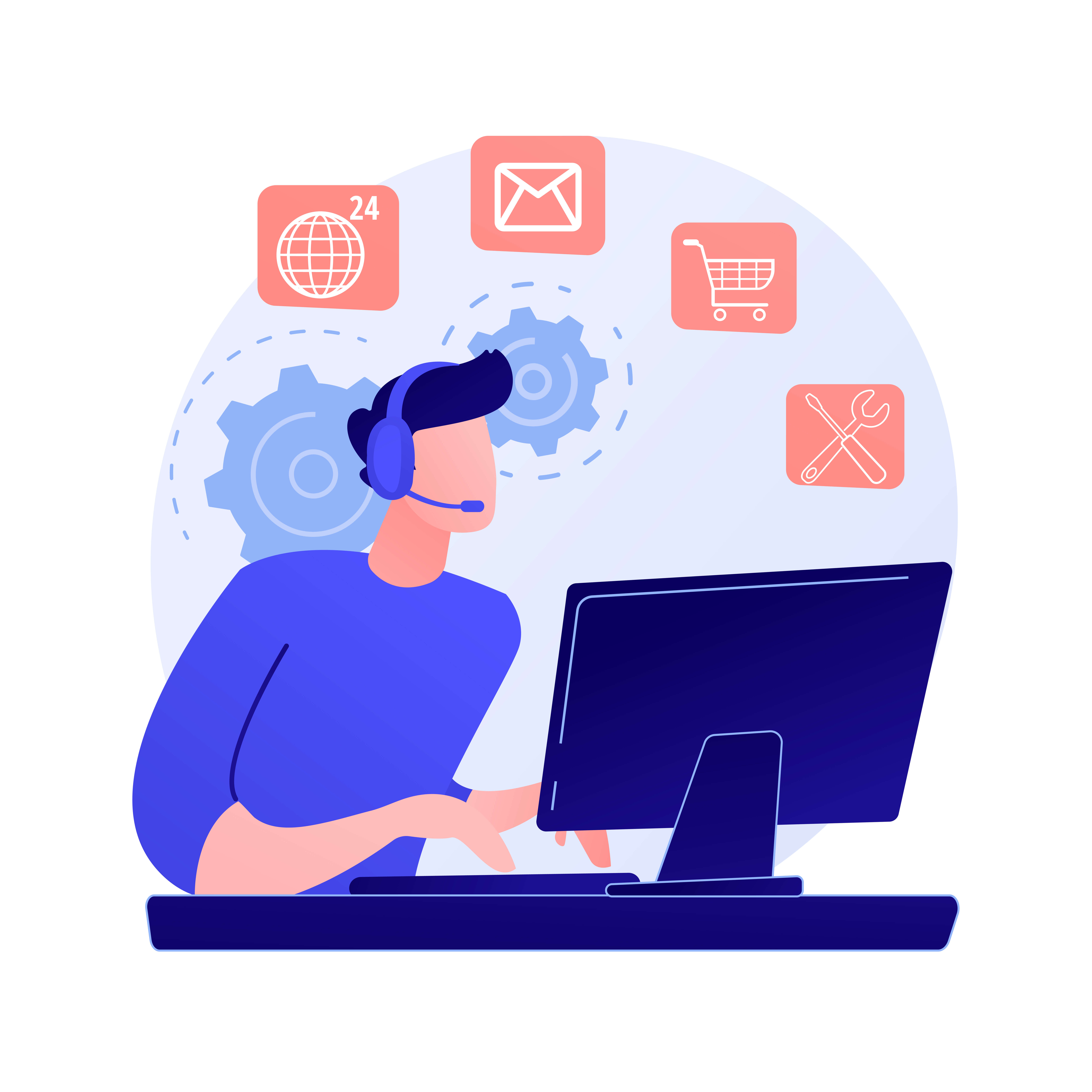 Like many professionals, technology experts are also turning to independent consulting firms because they are good at their jobs. Being an independent IT consultant necessitates a wide range of abilities. You must first commit to continuous learning and staying ahead of the curve. It is critical to be able to keep up with the fast increasing speed of technology as a dependable strategic business adviser. Besides all, you can face some problems with setting the right time for the right thing.
Many consultants have observed that poor planning stifles their firm's growth. So scheduling becomes more and more critical to success, as is having the right training and tools.
Meet WordPress online consulting plugin
In case you built your professional website with WordPress you are lucky enough. And if you do not have any website yet then we highly recommend using WordPress. Since it is easy to install each plugin that is needed, the WordPress consultation plugin is either.
As there are so many clients, it is difficult to plan or manage time and provide the best possible service to each. Besides, in many cases, you need to adjust the settings of your billing and recurring appointments on the go. With the consultation plugin WordPress these tasks are simplified.
Follow-up is also being improved. It can feature all you need for scheduling, including integration with personal and work calendars, spreadsheets with client databases, corporate email, messengers, phone and video chatting services, payment gateways, and so on. Improving upsells and productivity by automating this part of the client acquisition process.
Essential features for the best consultation scheduler plugin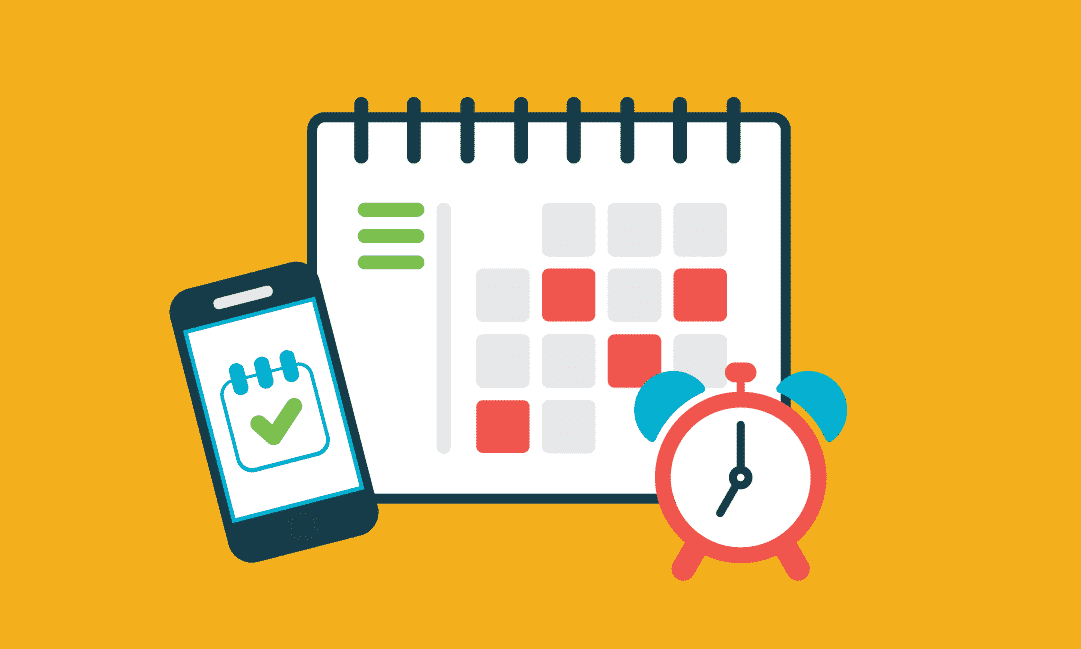 Appointment reminders and confirmations: With the best consultation scheduler plugin it is possible to notify the user of forthcoming appointments. Such a tool should also have the ability to send text or voice notifications to the client.
Client self-scheduling: Clients should be able to schedule their appointments and make bookings online.
Integration with other calendars and appointment software: Wordpress online consulting plugin should be linked to other calendars and appointment software for better schedule management. Reminders for upcoming appointments can be sent and received via these integrations.
Payment feature: Payment processing is an optional feature that is determined by the demands of the user. Along with the booking procedure, some scheduling apps provide various payment alternatives. This simplifies the payment process significantly.
Processing and reporting of revenue: This is also optional and depends on your settings. Wordpress consultation plugin should be able to track and report deposits.
Mobile Compatibility: This is important for professionals who spend a lot of time outside the office.
24/7 Access: The platform and cloud should be available at all times.
Security: The platform is secure. Access must be password protected.
Choose the best consultation scheduler plugin
1. BirchPress Scheduler Pro
BirchPress Scheduler Pro is a powerful WordPress meeting scheduling tool taking place in coaching, phone advice, consulting services, etc. Install this plugin on your website to accept appointments at predefined locations/branches of your company. Define locations, personnel, services, and clients, and make connections between them. It has so many features such as synchronization with google calendar, outlook, Android, etc, showing appointments in the daily, weekly, or monthly view, and date and time format configuration.
It starts from 99$ for a personal account and one site. We have listed the detailed features of the plugin in our BrichPress vs Booknetic comparison blog
2. Calendar
Calendar is a basic, yet effective WordPress online consulting plugin for calendars and schedules that will work for IT consultants of all shapes and sizes, as the name implies. The calendar has calendar syncing (supported by powerful AI) that works with iCal, Google Calendar, and Outlook, which is one of its best features. Unlike some other choices, Calendar compiles all of this data into a single dashboard, allowing you to see everything at a glance. Of course, it does more than that, with features like mobile device syncing and rescheduling.
This one, like numerous others on our list, has a tiered price structure: basic is free, while Pro costs $8 per month, and Pro Teams costs $12 per month.
3. Acuity Scheduling
Acuity Scheduling offers many features you've already seen in other software, including one-click appointment booking, customization, and alarms. However, it is differentiated from its competitors thanks to its various additional features. One of them is a variety of payment options. This consultation plugin WordPress can address the needs of most IT consulting firms, including free and paid options. If you are looking for some important features it has notifications of new appointment bookings that are sent automatically, customized email and text reminders, and calendar sharing through your website, social media, or email.
Prices begin at 14$ per month. You'll find four different levels ranging from free to $45 per month. Each price point increases the number of schedules it can manage from one at the free level all the way up to 36 at the Powerhouse level. We have a detailed review of Calendly vs SimplyBook.me vs Acuity Scheduling.
4. Setmore
Setmore is an advanced WordPress consultation plugin. Clients can schedule their own appointments, relieving the service provider of some of the burden. Its happy consumers include individuals, small enterprises, and larger organizations. In addition to scheduling, you can handle a variety of related activities. This includes online booking, customer participation, and payment. It contains many management tools to help you optimize your workflow and efficiency.
The main functions are as follows.
Compatible with devices and platforms;
You can access it anytime, anywhere;
Text notifications to keep customers from missing promises;
Allows staff to manage appointments.
Basic Setmore account gives you free access to many features. The Pro version costs 36$ and it is also a 30-day money-back guarantee.
5. Doodle
Are you looking for a novel way to bring people together? Doodle is a new way to schedule your time. All three tiers provide access to the most popular scheduling and calendar features. You can easily integrate with other calendars, export information, send polls, and even integrate with Outlook. You can also customize and brand the client experience, create personalized URLs, and do other things on the consultation plugin WordPress.
This platform offers three pricing tiers, starting with Pro for $6.95 per month. The monthly fee for the Team is $44.75 USD. The Enterprise tier has a variable price based on the features and configuration that you select. You may want to read our Doodle vs Calendly vs WhenIsGood review.
6. Booknetic
Booknetic is a WordPress appointment booking system that completely automates your business. It is also known as the best consultation scheduler plugin because of its flexibility and customization options that simplify the workload of consulting firms. This appointment booking plugin will prevent you from squandering resources, time, and other dangers, and your client base will be gathered, allowing your business to be open to customers 24 hours a day, seven days a week.
Booknetic is easy to install and use, has a modern UI / UX interface, and is perfect for all kinds of appointment bookings. You can fully customize your booking system for your business with customizable templates, form builders, multiple category levels, and other settings. It is also one of the greatest and most useful WordPress online consulting plugins.
It is only 79$ and a one-time payment for a lifetime, 6 months of support including monthly updates.
To fully understand the plugin Try the Demo version.
Wrap up
To conclude, being an independent technical expert, you have to first find the most reliable and successful way of engaging in such a business. The steps of this route start from choosing the best consultation scheduler plugin with the help of which you will be able to coordinate all your work schedules and manage client appointments.
Sign up for our newsletter
Be the first to know about releases and industry news and insights.
Let's

get started

on something great
Booknetic is a simple yet powerful plugin for accepting online bookings & payments on your WordPress site.