The Best Productivity Tools for Small Businesses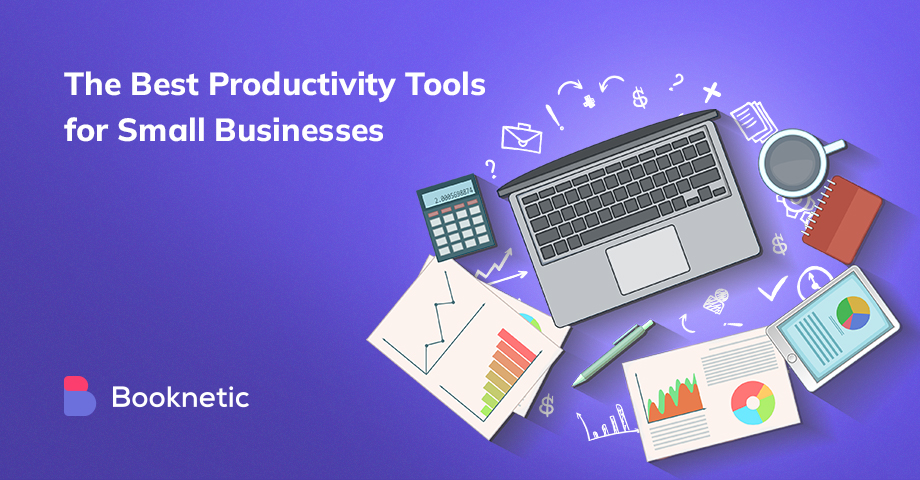 Many of us wear many hats as entrepreneurs, and it can be tough to stay productive when juggling so many different responsibilities. That's why it's important to have the right tools at your disposal!
This blog post will discuss some of the best productivity tools for small businesses and how they can help you increase efficiency.
Let's get started!
As a small business owner, productivity is key to success. You need to be able to get things done quickly and efficiently in order to grow your business. That's why it's important to have the right tools in your arsenal.

What is Productivity Software Tools?
A software tool is a program that helps you perform specific tasks while keeping efficiency. There are many different types of productivity tools available, each designed to help you with a specific task or goal.
Some common productivity tools include project management software, task management software, time tracking software, and email marketing software. These tools can help you increase efficiency by automating business management, keeping track of deadlines, and staying organized.
Choosing the right productivity tools for small businesses depends on the needs and goals. If you're unsure where to start, consider looking at some of the most productivity tools available for small businesses.
Why use productivity tools for small businesses?
First, small businesses need to be able to move fast. They can't afford to have their employees bogged down in unnecessary tasks or red tape. The best productivity tools for small businesses are those that help streamline processes and make it easy for employees to get their work done quickly and efficiently.
Second, small businesses often don't have the same resources as larger businesses. This means they can't afford to invest in complex, expensive tools requiring training and upkeep. Instead, they need simple, affordable tools that are easy to learn and use.
Finally, small businesses need to be able to adapt quickly to change. This means they need flexible productivity tools that can be easily customized to fit the changing.
The Top 10 Productivity Tools for Small Businesses
The internet has a wealth of productivity tools available for small businesses. Many of these are free or have free trial periods. Here are 15 of the best:
Best Productivity Tools for Appointment Scheduling Tool
1. Booknetic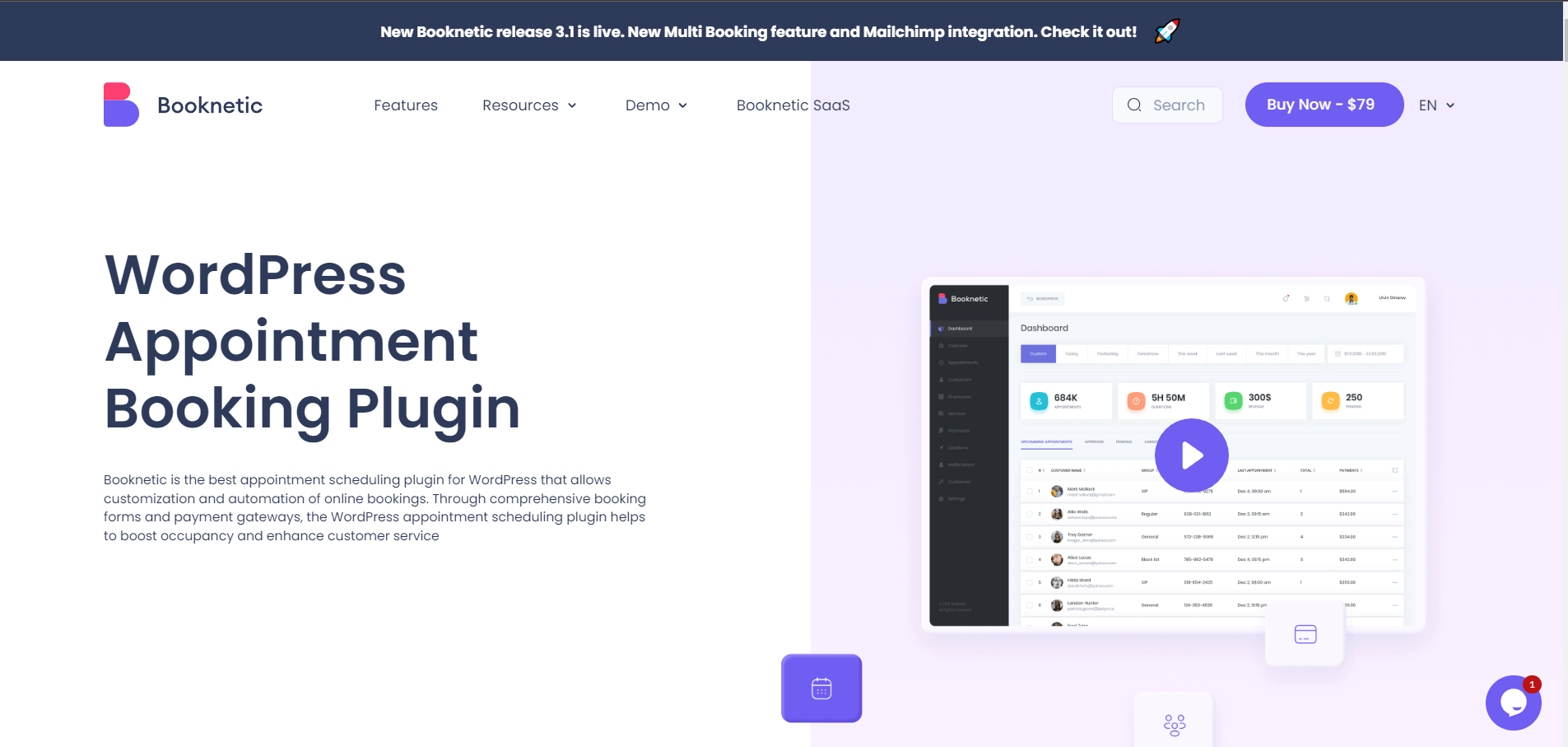 Booknetic is online booking software that helps to achieve WordPress small business productivity. It provides the automation of online scheduling for small businesses. The app offers a wide range of features, including online bookings, appointment reminders, and automatic customer follow-ups.
This productivity tool is designed to help businesses save time and increase efficiency. With Booknetic, you can manage your appointments, customers, and staff all in one place. The app also offers a number of integrations, including Google Calendar, Zoom, and several payment processors. You can get Booknetic at a one-time cost for lifetime value. Outlook, and Zapier.
Booknetic Features
Online bookings
Appointment reminders
Automatic customer follow-ups
Google Calendar integration
WhatsApp, Telegram, SMS notification
PayPal & Stripe & Mollie & Square & Razorpay Payments integration
RTL feature
2. Amelia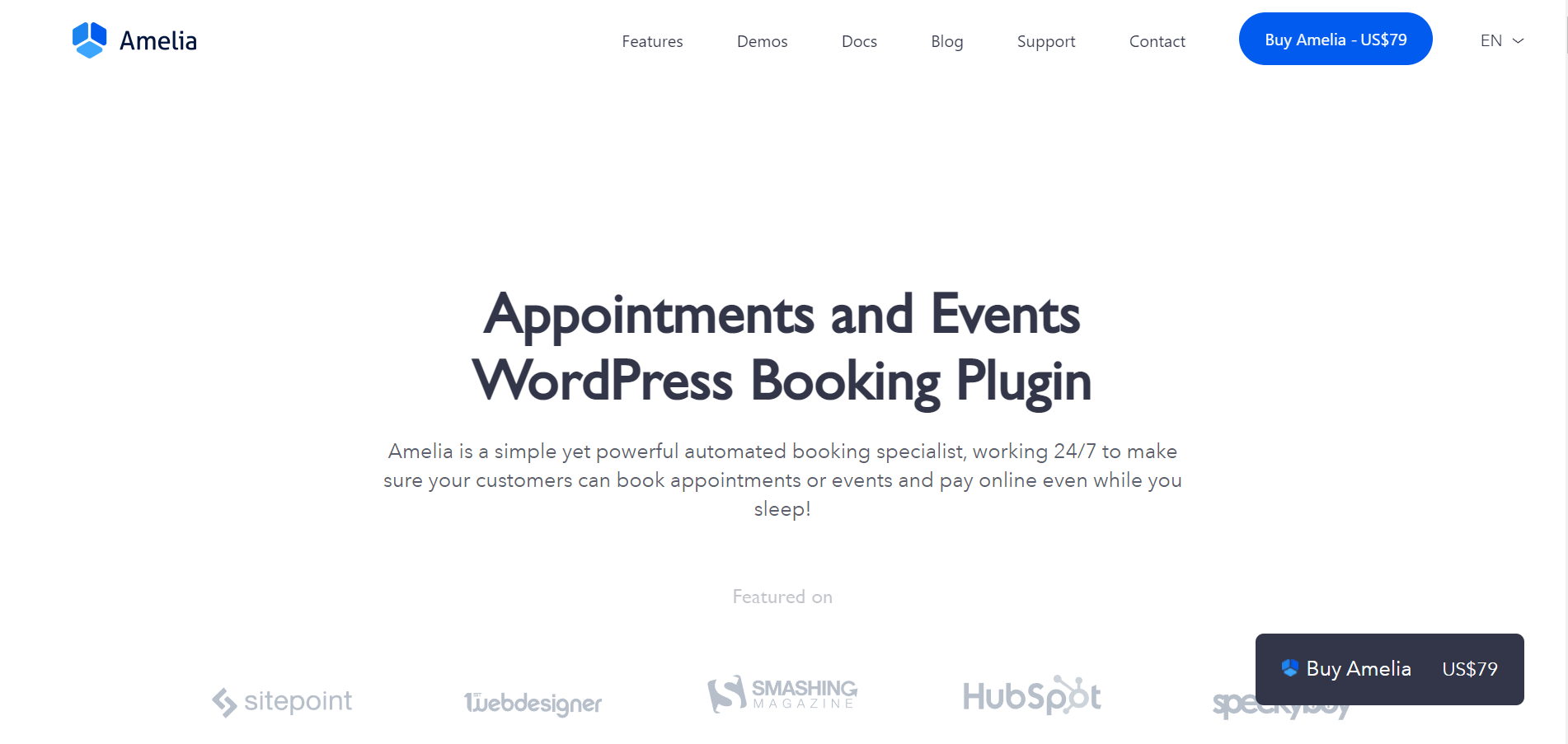 Amelia is another great WordPress small business productivity tool. It helps with things like scheduling, tasks, and follow-ups. With Amelia, you can get more done in less time by automating the tedious and time-consuming tasks that come with owning a small business.
Amelia Features
Scheduling: Automatically schedule appointments, meetings, and more.
Tasks: manage and keep track of your to-do list in one place.
Follow-ups: make sure important tasks are followed up on and not forgotten.
WooCommerce Integration
Step-by-step booking wizard
Calendar and list view
3. Calendly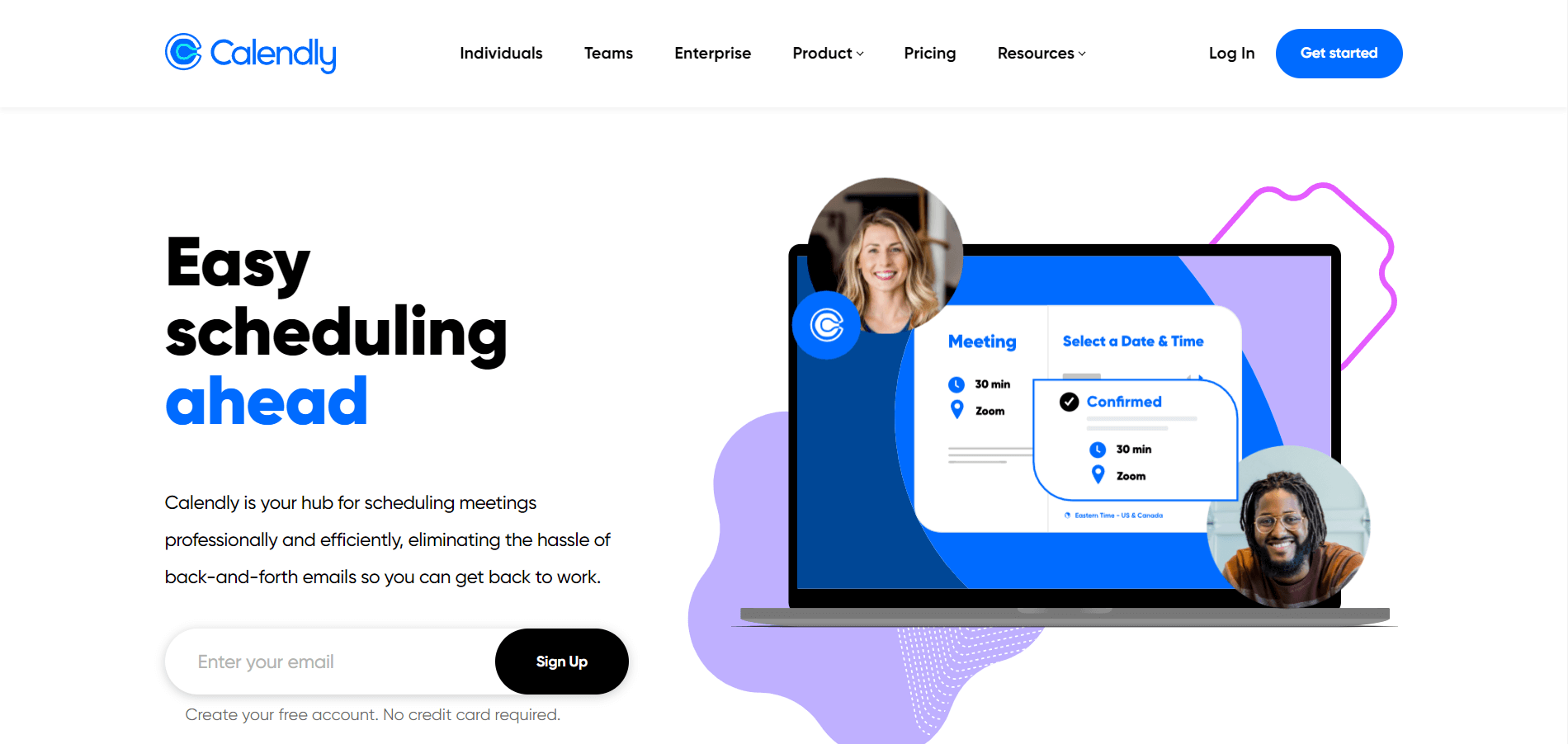 Calendly is the best small business productivity tool that wants to increase efficiency. It allows you to easily schedule appointments and events and keeps track of your schedule so you can stay organized. Asana is another great tool that helps you manage tasks and projects to keep track of what needs to be done and when. Both of these tools are available for free, and they're easy to use.
Calendly Features
Easily schedule appointments and events
Keep track of your schedule
Available for free
Calendar integration
Open API
Automatic/custom notifications
Team scheduling
Best Productivity Tools for Social Media Management
Social media is a necessary part of any business today. It's a great way to connect with customers and create a connection with your brand. However, managing social media can be time-consuming and overwhelming. That's where productivity tools come in! In this blog post, we will discuss the best social media management tools. These tools will help you save time and streamline your social media tasks!
1. FS Poster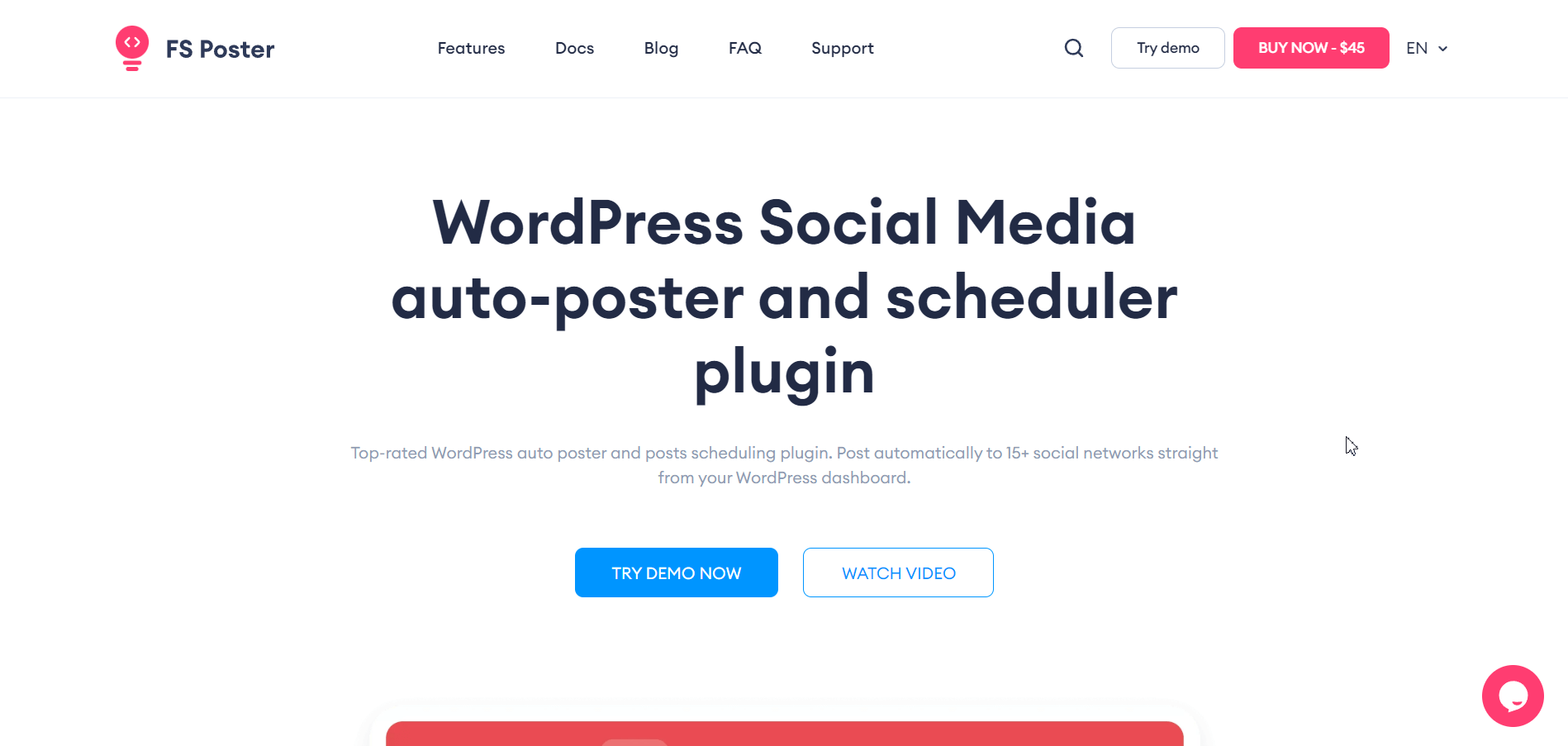 FS-Poster is one of the most popular WordPress small business productivity tools for social media auto posting. It's an online tool that helps you manage and automate your social media posts. You can use it to schedule posts, track engagement, and measure results.

FS Poster Features
Easily manage and automate your social media posts
Schedule posts in advance
Track engagement and measure results
You will be able to shorten your Post URLs with TinyURL or Bitly services
15+ social networks integration
2. Social Champ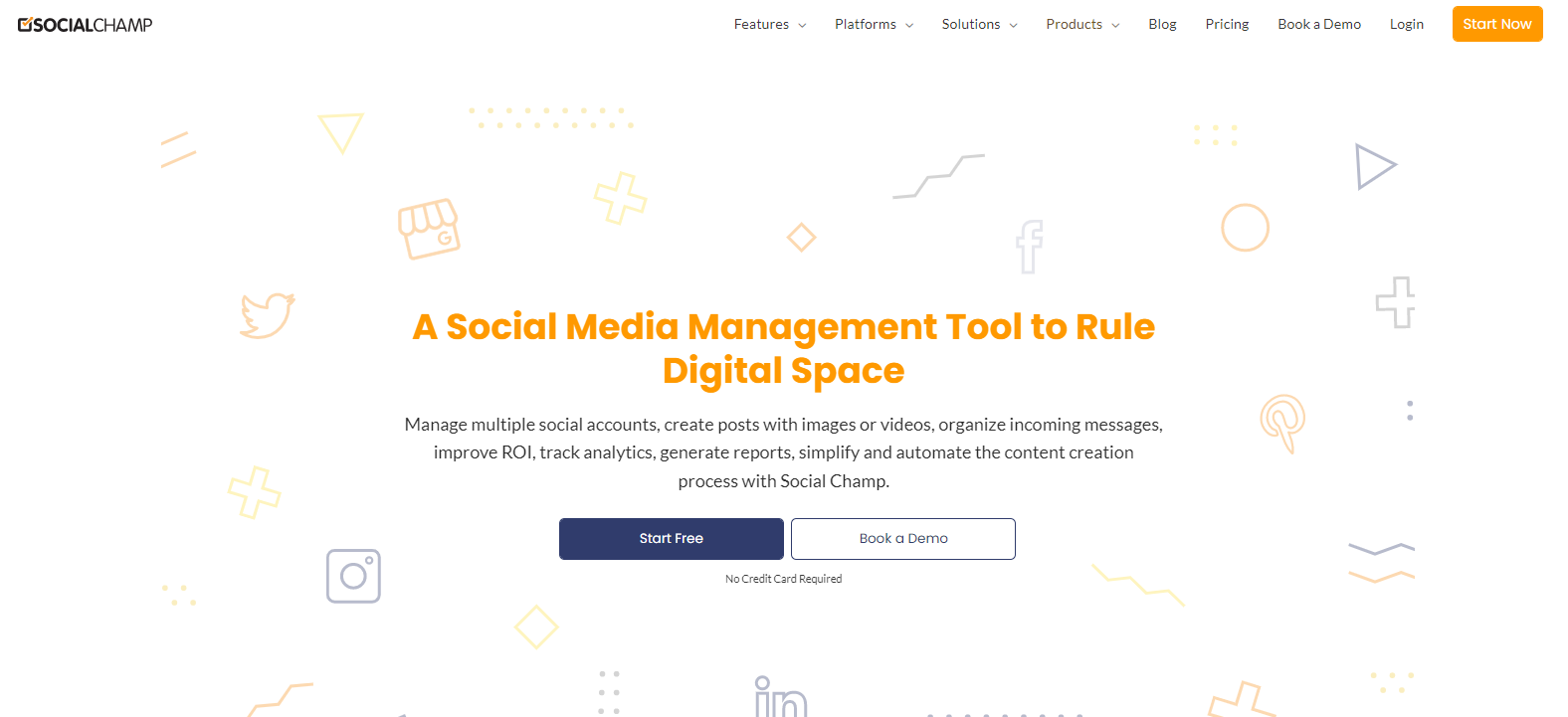 Social Champ is a one-stop social media management solution to boost your productivity as a small business efficiently. It lets you automate the most trending content across all major social media platforms without a hassle: a feature-rich, exceptionally integrated, and budget-friendly platform to save you time.

Social Champ Features
Schedule content across eight major social media platforms
Analyze posts as white-labeled reports
Social inbox to engage directly on multiple platforms
Organize and plan with a social media calendar
3. Hootsuite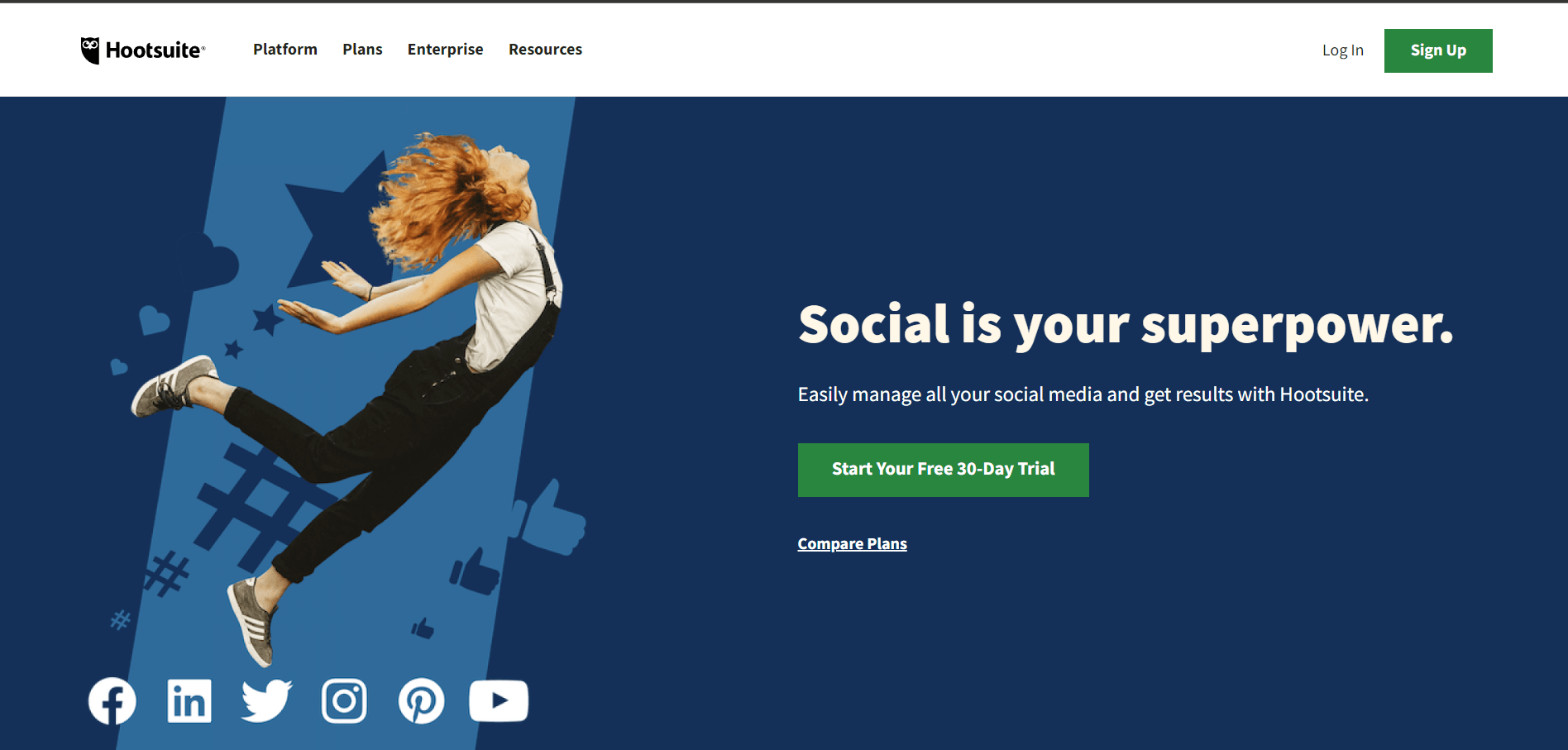 Hootsuite is one of the best productivity tools for small businesses. It allows you to manage all your social media accounts in one place and schedule posts in advance. This can save you a lot of time and help you stay organized.
Hootsuite Features
Allows you to manage all your social media accounts in one place
Schedule posts in advance
It can save you a lot of time
Help you stay organized
4. Buffer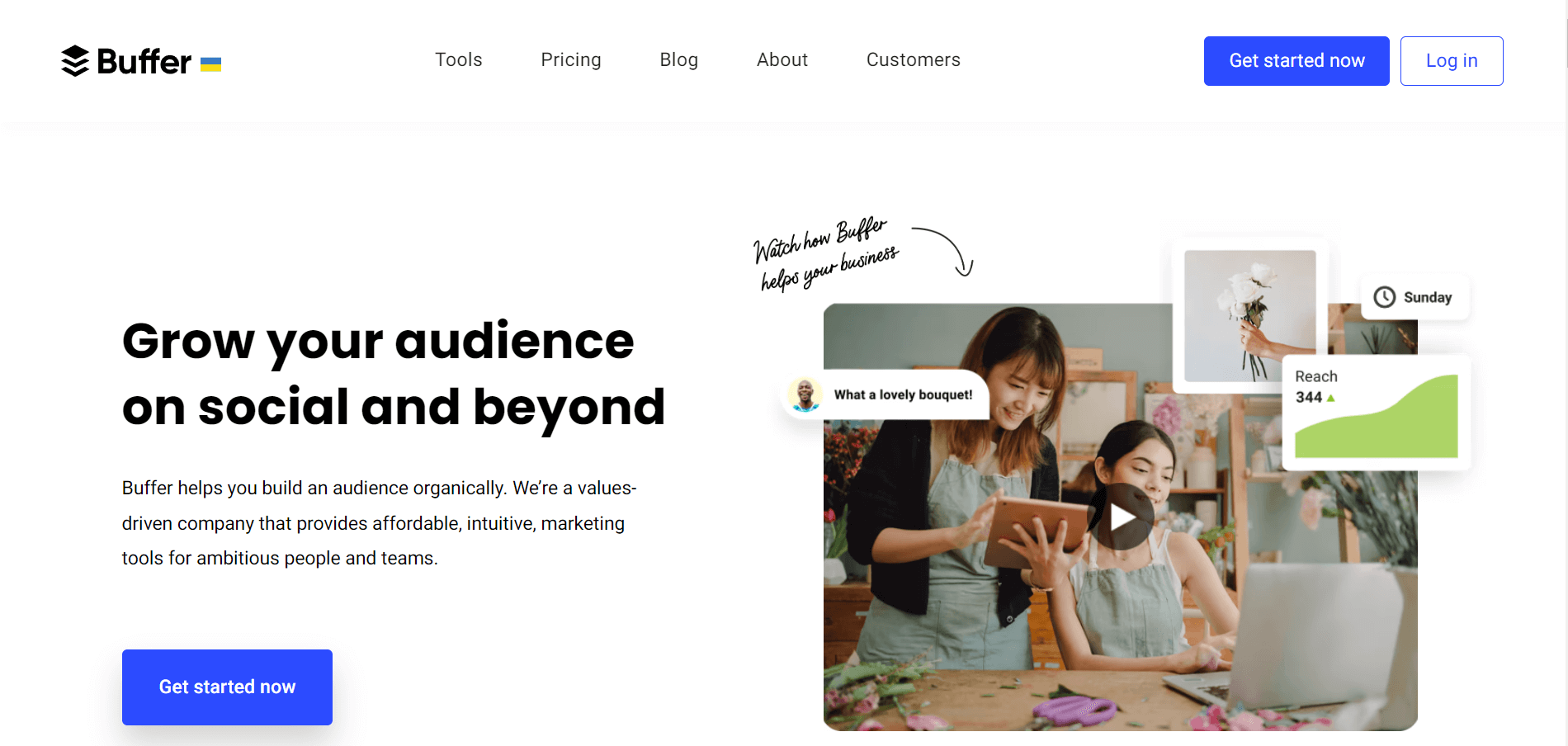 Buffer is another great tool that can help you increase your efficiency. It allows you to share content across all your social media platforms with just a few clicks. This can save you a lot of time when it comes to promoting your business online.
Buffer Features
Schedule posts ahead of time
Analytics to see what's working and what's not
Collaborate with team members
Integrates with other apps
5. Planly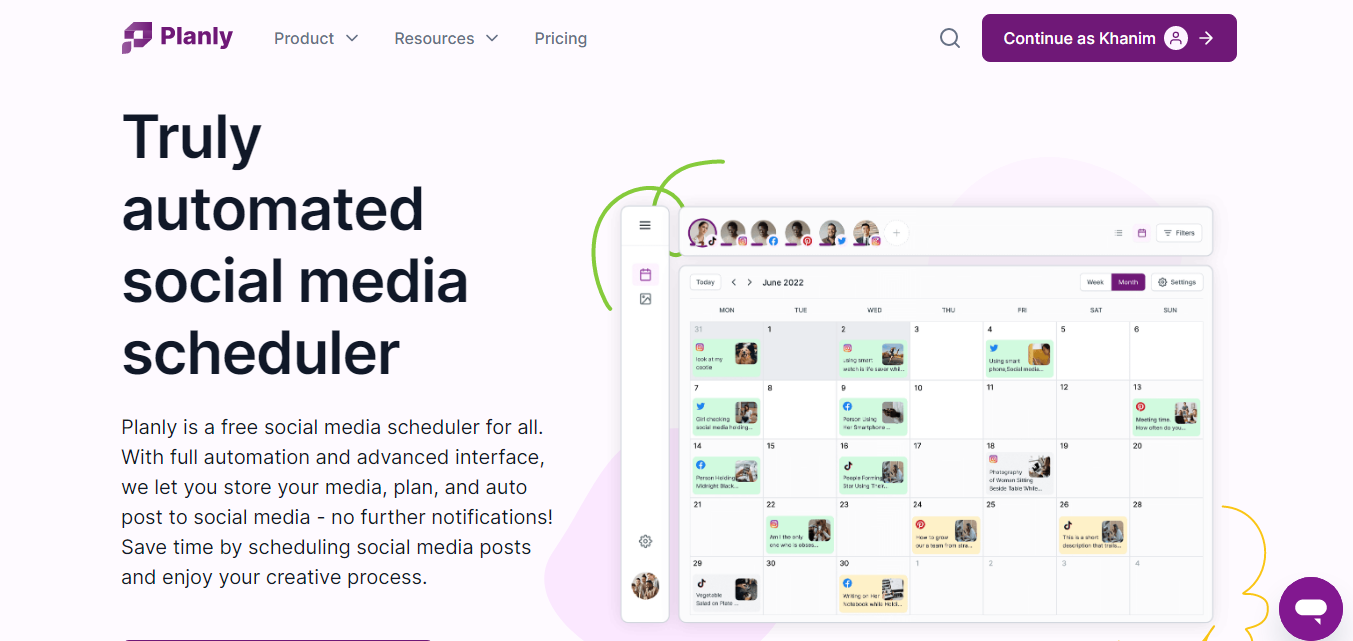 Planly is a freemium social media scheduler. Schedules posts belonging to 7 social media platforms: Instagram, Twitter, TikTok, Pinterest, LinkedIn, Facebook, and Google Business profile. The main difference between Planly and other social media management tools is that it does not send any notification to the user when Instagram posts, carousels, stories, reels, and TikTok videos are auto-posted.
Planly features
100% auto-posting, without notifications
Schedule all types of social media posts (carousel, reels, tweets, stories)
Team management
API integrations
Drag & drop calendar planner
Easy-to-use interface
Best Productivity Tools For Project Management
1. Jira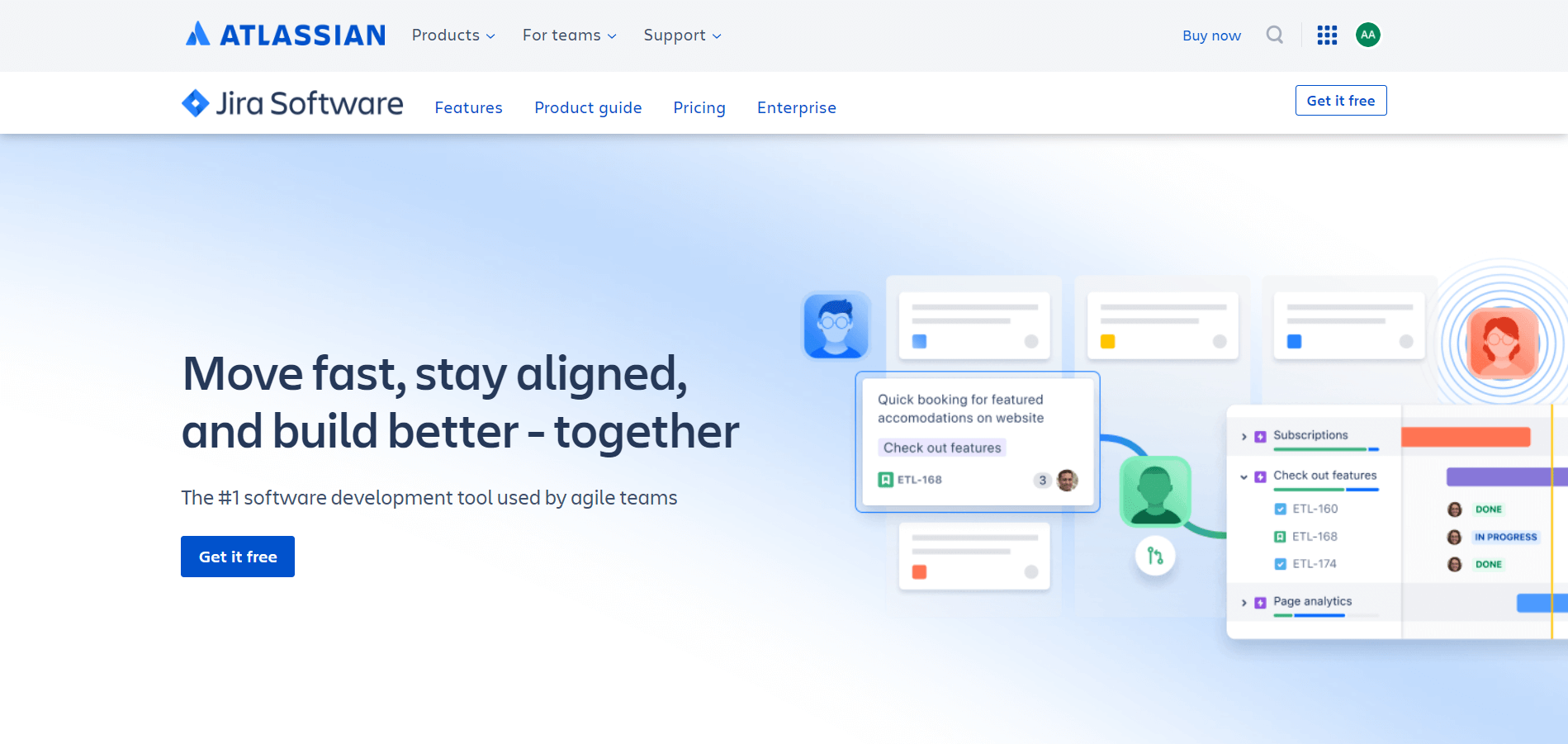 Jira is one of the most popular project management tools on the market. Big companies like Facebook, Google, and Twitter use it, but it's also a great tool for small businesses. Jira Software can help you increase your team's efficiency by helping you track projects, deadlines, and progress.
Jira Features
Project Tracking: You can use Jira Software to track projects, deadlines, and progress.
Issue Tracking: You can use Jira Software to track issues and bugs.
Reporting: You can use Jira Software to generate reports on your team's progress.
Team Collaboration: You can use Jira Software to collaborate with your team on projects.
2. Zoho Projects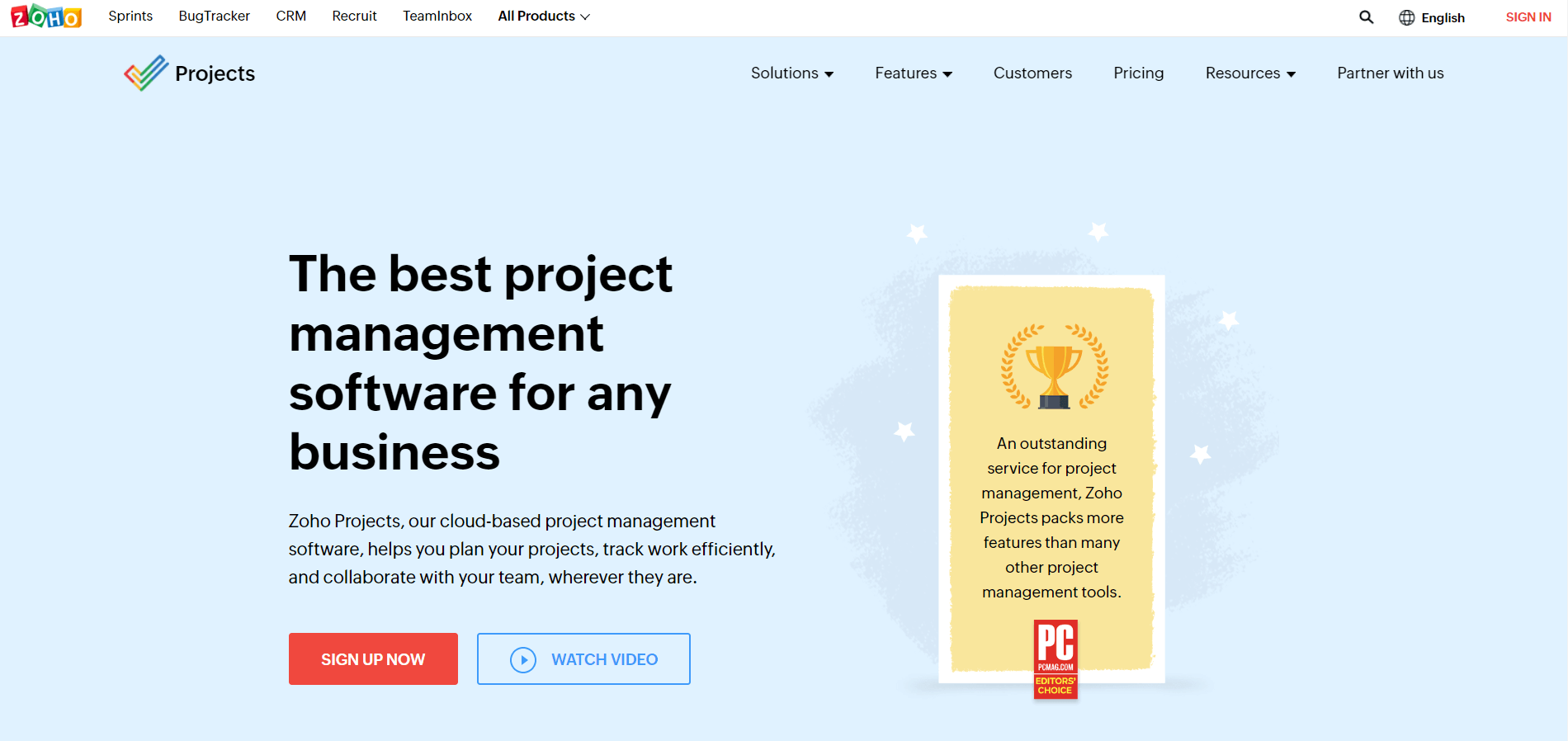 Zoho Projects is a project management tool that helps you plan, collaborate, and communicate with your team.
Zoho Projects is a great tool for small businesses because it is affordable and easy to use. It has a wide range of features that can help you increase efficiency in your business.
Some of the features of Zoho Projects include task management, Gantt charts, resource management, time tracking, and reporting. You can also integrate Zoho Projects with other Zoho apps, such as Zoho CRM and Zoho Mail.
Zoho Projects Features
Task Management: You can create and assign tasks to team members, set deadlines, and track progress.
Gantt Charts: Gantt charts help you visualize your project timeline and track progress.
Resource Management: You can add and manage resources such as people, equipment, and budget.
Time Tracking: Time tracking helps you see how much time is being spent on each task and identify areas where you can improve efficiency.
Reporting: Reporting helps you track project performance and identify areas for improvement.
3. Trello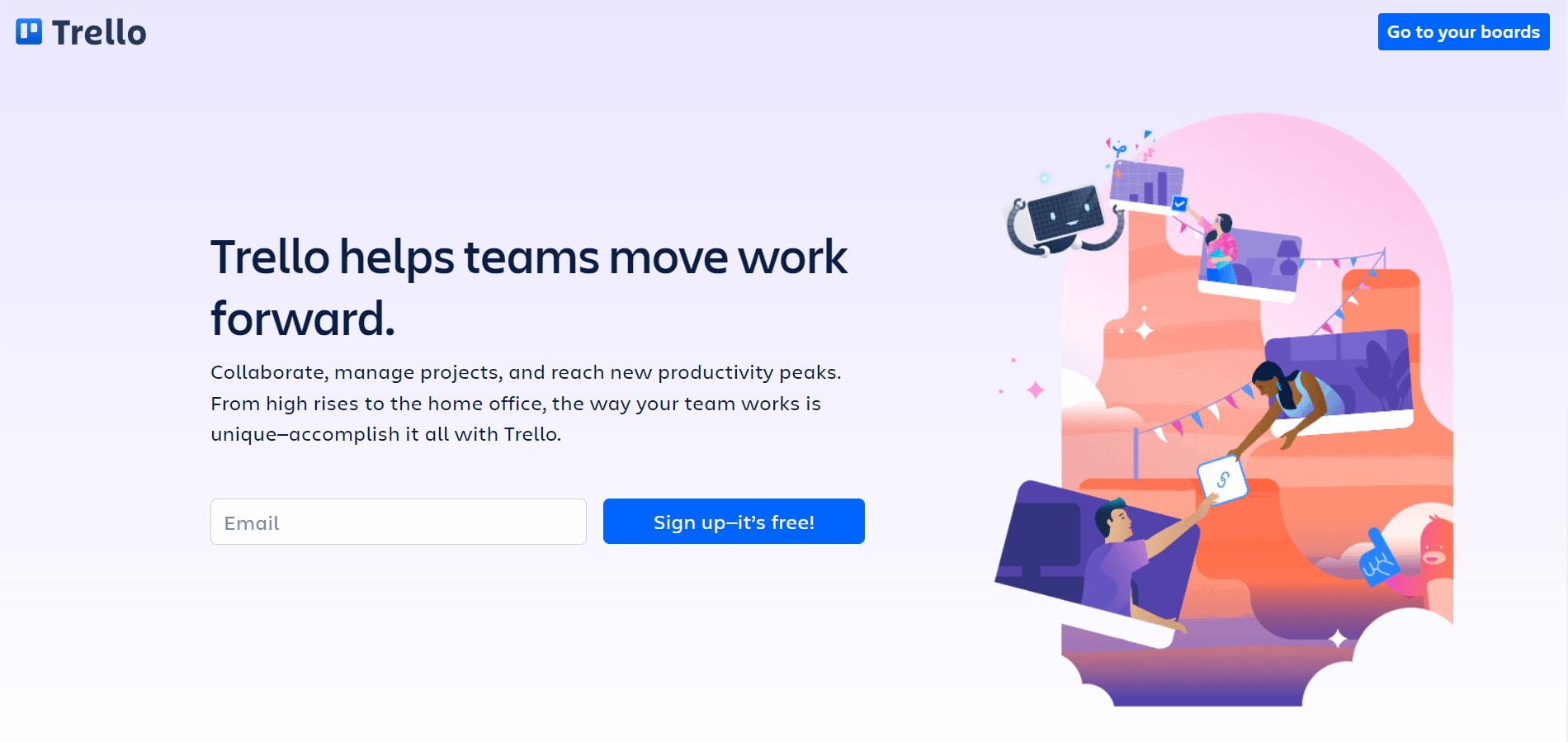 Trello is one of the most popular productivity tools for small businesses. It is a visual tool that helps you organize your projects and tasks into boards. You can create different boards for different projects and invite team members to collaborate with you. Trello is free to use, and there are paid plans for more features.
Trello Key features
Email Notifications
Activity Logs
Individual/Group Task Assignment
Information Backup
Information Retrieval
SSL Data Encryption
Mobile-Friendly Views
Developer API
Customer Support
4. GoCo


GoCo offers all-in-one employee management to help support your HR department. From hiring to onboarding and everything else, there is a dashboard and centralized database of information from which to control and execute an amazing employee experience.
Particularly helpful is GoCo's performance management capabilities. GoCo allows you to run comprehensive and effective performance reviews that improve motivation and engagement right from inside the employee management system.
One of the major challenges of creating and implementing a performance review process is that it can be hard to develop something that engages employees. With GoCo, you get open communication that is available all year round, linking employees with both HR and their coworkers to create a motivation network that boosts performance all year round.

Best Productivity Tools For Team Collaboration

1. Slack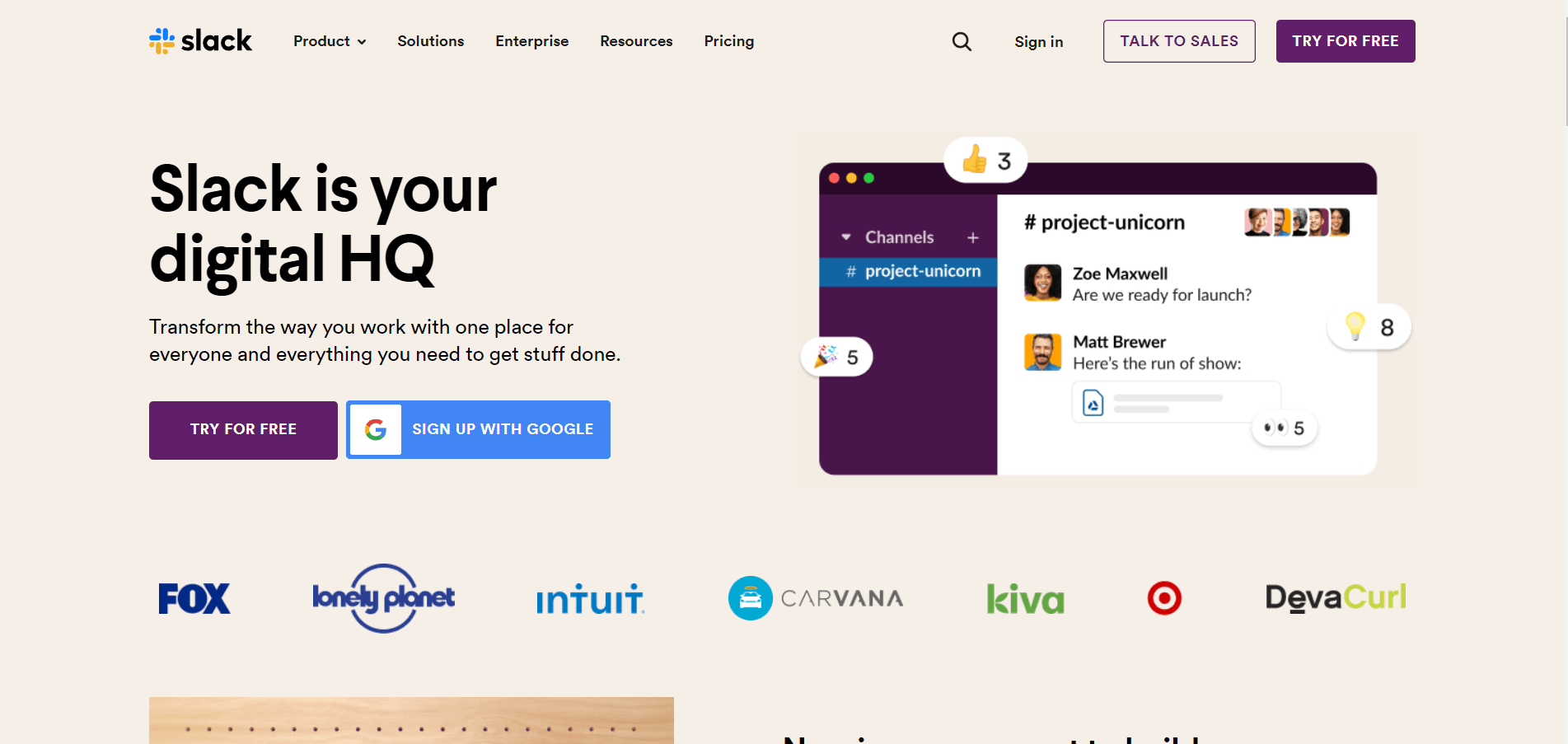 Slack is a productivity tool that allows you to stay organized and connected with your team. You can create channels for different projects, set up direct messages, and easily search for information. Slack also integrates with other productivity tools, such as Google Drive and Dropbox, so that you can access all of your files in one place.
Slack Key Features
Create channels for different projects
Set up direct messages
Easily search for information
Integrates with other productivity tools, such as Google Drive and Dropbox
2. Scoro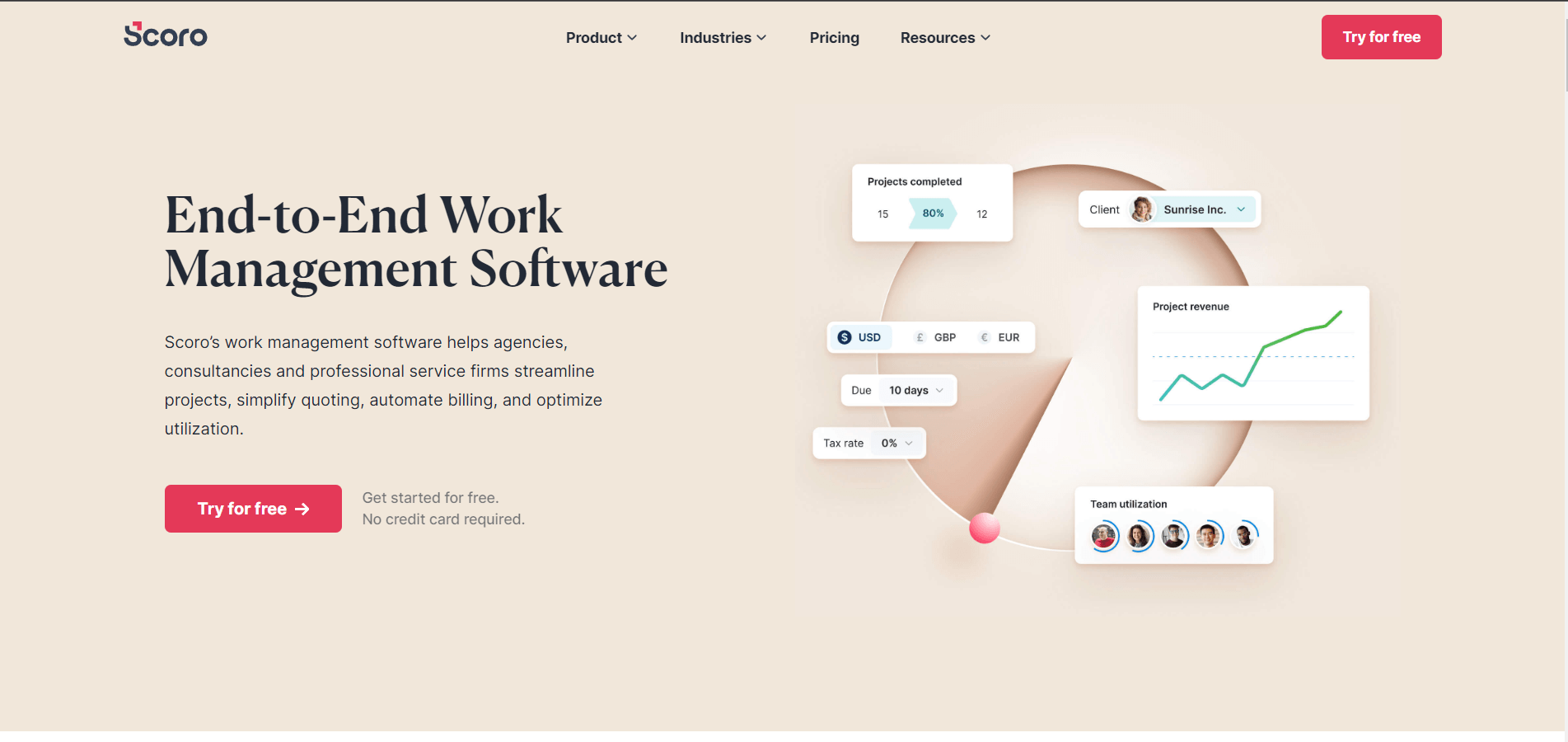 Scoro also offers a free trial, so if you're unsure if it's the right productivity tool for your small business, you can test it out before committing.

If you're looking for a productivity tool that will help you manage your team and projects more efficiently, Scoro is definitely worth considering. With its easy-to-use interface and wealth of features, Scoro can help streamline your workflows and take your business to the next level. Request a free demo today to see how Scoro can benefit your small business.
Scoro Key Features
All-in-one business management software
Streamlines workflows
Takes routine tasks off your hands
Tracks time and manages your team
Creates and sends invoices
The team dashboard includes everything you need to check in on projects at a glance, including profit, budget updates, project steps, and more.
3. TimeCamp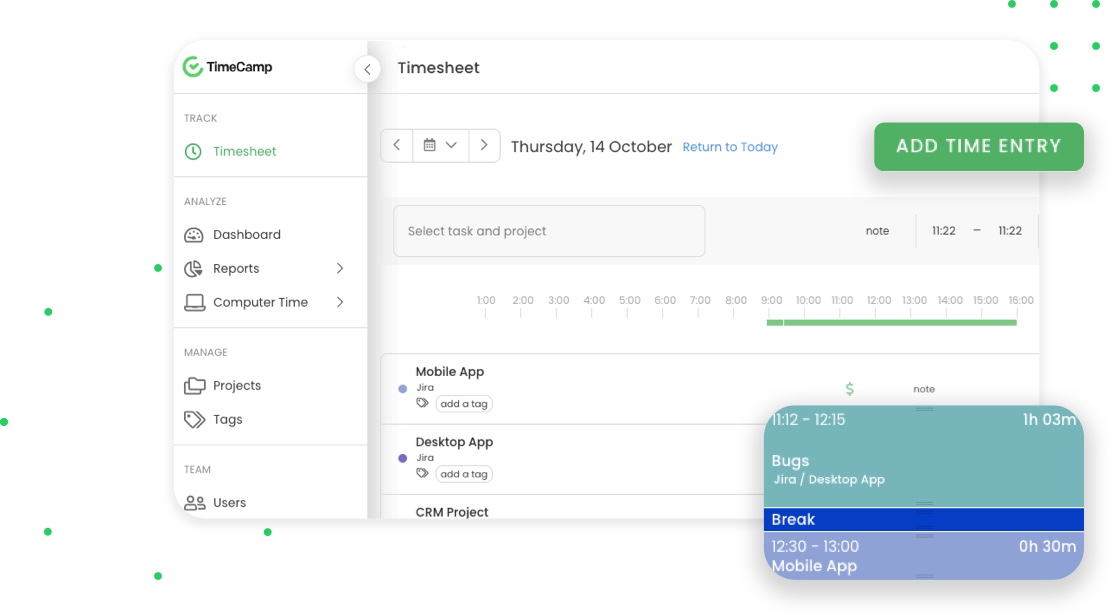 You may know TimeCamp from being one of the most advanced time tracking software on the market. But besides the multiple ways of in-app time logging, it also offers a variety of calculators, like a time clock calculator that allows freelancers and businesses that hire the workers for a non-standard basis to calculate their rates accurately.
TimeCamp Key Features:
Automatic time and activity tracking,
Daily and weekly timesheets that you can fill with just one click, copying entries from previous days,
Wide range of built-in and custom reports and visual summary report,
Billable/non-billable hours and billing rates,
Attendance management with timesheet approvals,
Invoicing (blank invoices or based on task hours),
Custom management roles and Guest feature that allows you to invite your customers and keep them up to date with the resource consumption of their projects,
High availability: web timer, desktop app, mobile app, a browser extension for Chrome and Edge,
30+ direct integrations with tools like Trello, Asana, Jira, Salesforce, Zendesk, Azure DevOps, Monday, Clickup, and many more (most of the integrations allow to track time directly from the tool or import the project structure to TimeCamp, essential for an easy setup!)
Best Productivity Tools For Outsourcing

1. Upwork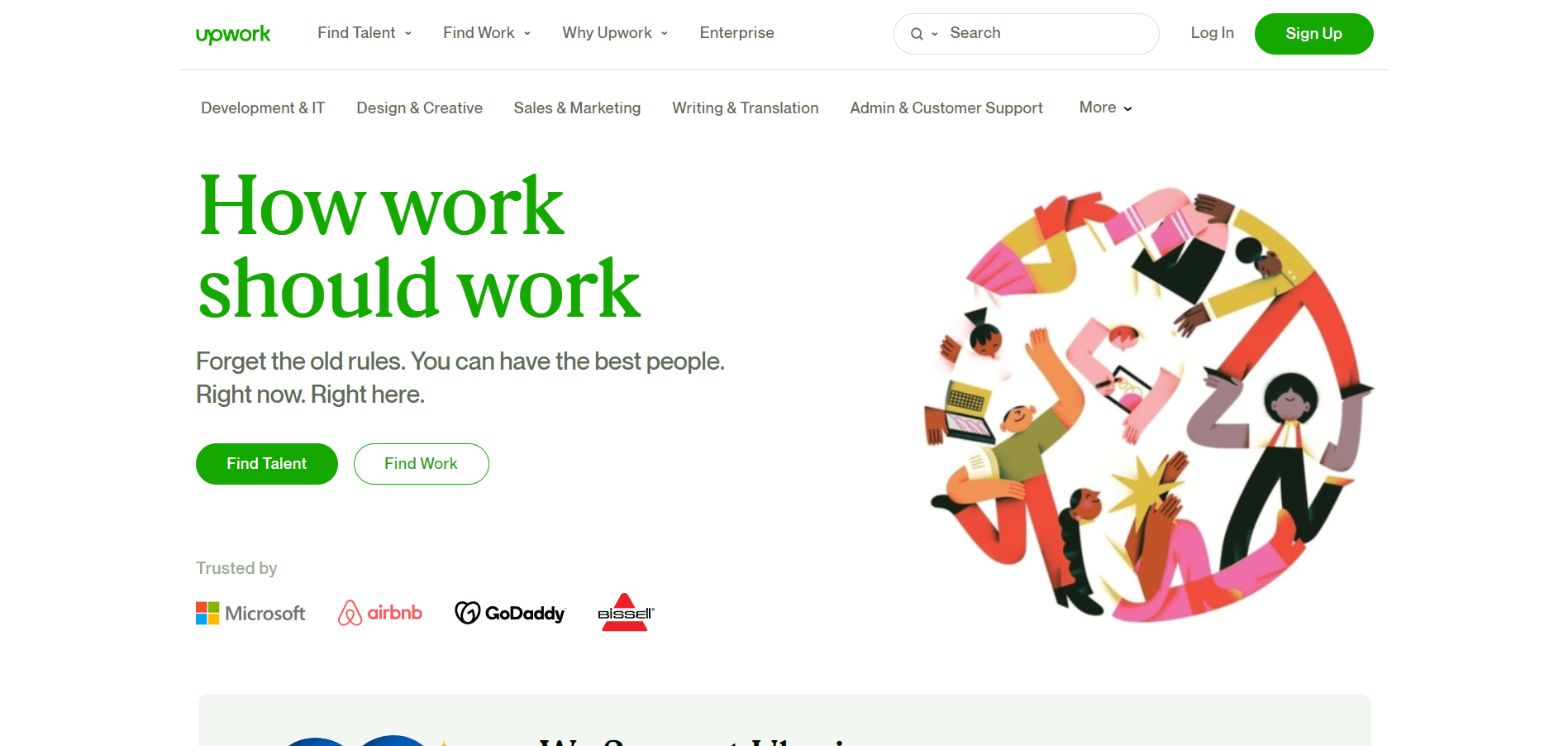 Upwork is one of the most popular online work platforms, and it's perfect for small businesses. You can use Upwork to find virtual assistants, web developers, designers, and a whole host of other freelancers to help you with your business.
Upwork Features
Find the perfect freelancer for your business
Get work done quickly and efficiently
Pay only for work that you're satisfied with
2. Fiverr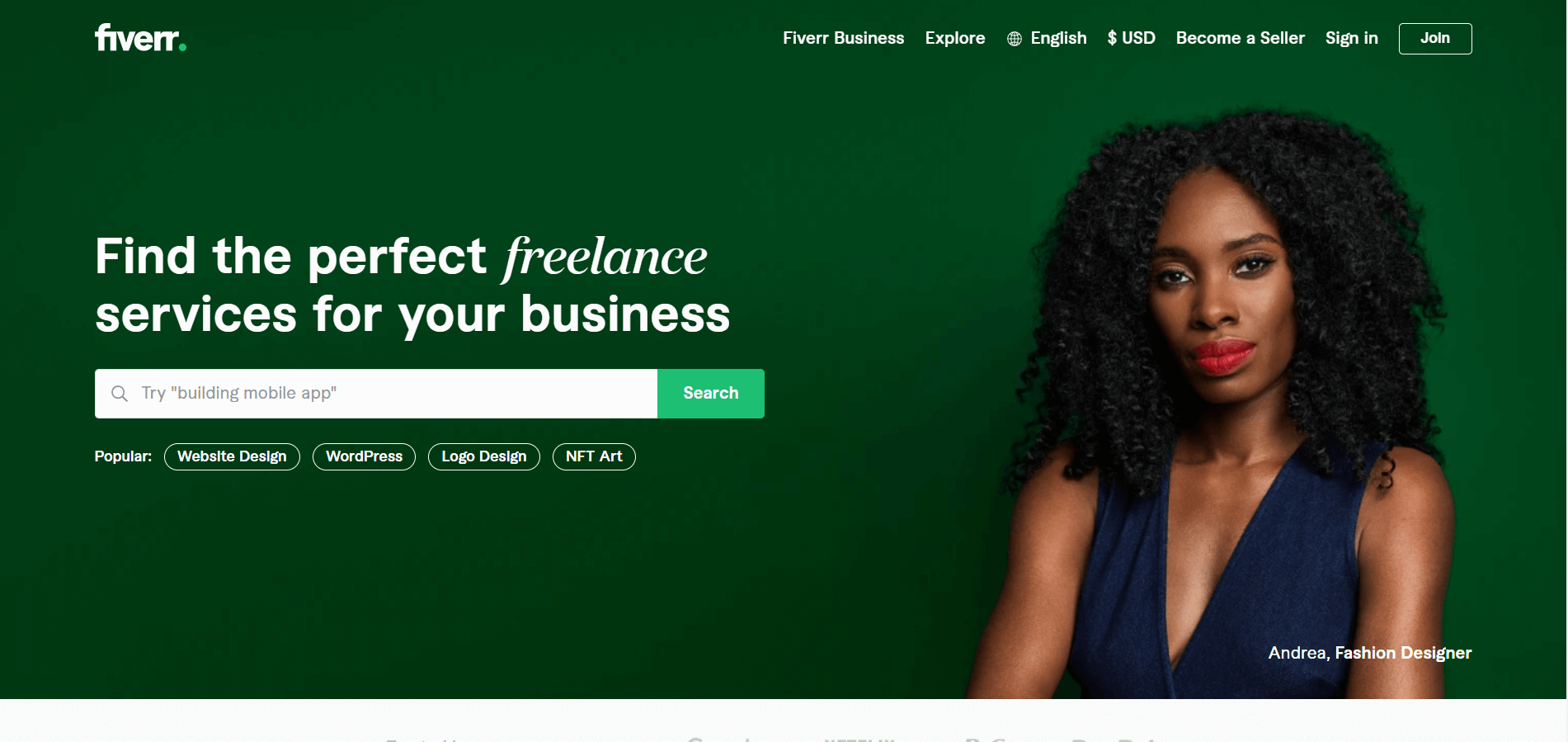 Fiverr is a great productivity tool for small businesses since it allows businesses to find and hire freelancers for a variety of tasks. This can save businesses a lot of time and money, as they don't have to waste time interviewing candidates or training new employees.
Fiverr also offers a project management feature, which can help businesses keep track of their projects and ensure that they are on track. Overall, Fiverr is a great productivity tool for small businesses because it helps businesses save time and money while still finding and hiring the best talent.
Fiverr Features
Hiring freelancers for a variety of tasks
Finding and hiring the best talent
Managing projects
Saving time and money
Best Productivity Tools for CRM
1. Salesforce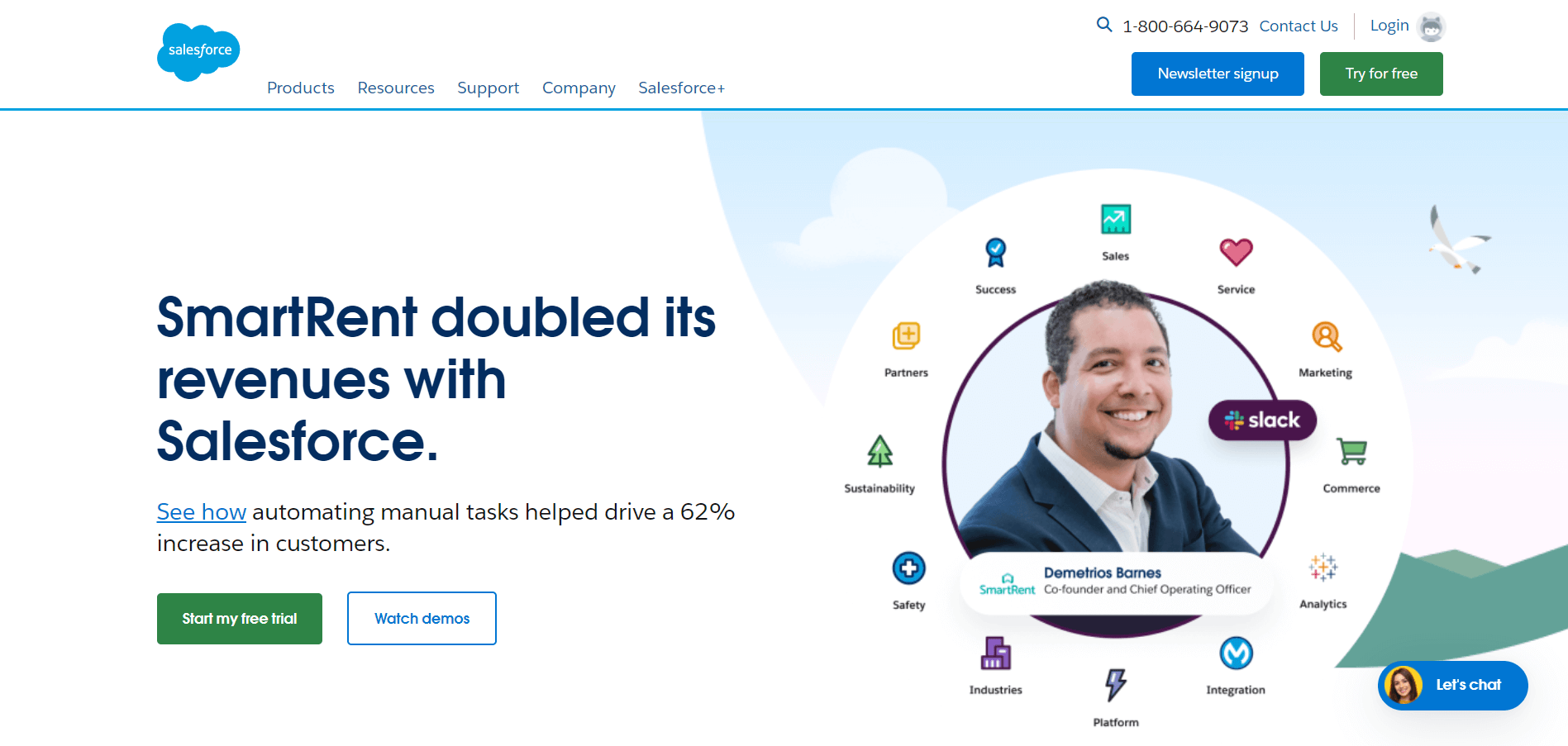 Salesforce is a comprehensive CRM software that allows small businesses to manage their sales, marketing, and customer service in one platform. Though it is a complex tool, its intuitive interface makes it easy to use.
Salesforce Features
Its drag-and-drop interface lets you create workflows without any coding.
You can manage your sales, marketing, and customer service on one platform.
It has a free trial period, so you can try it before you buy it.
2. Insightly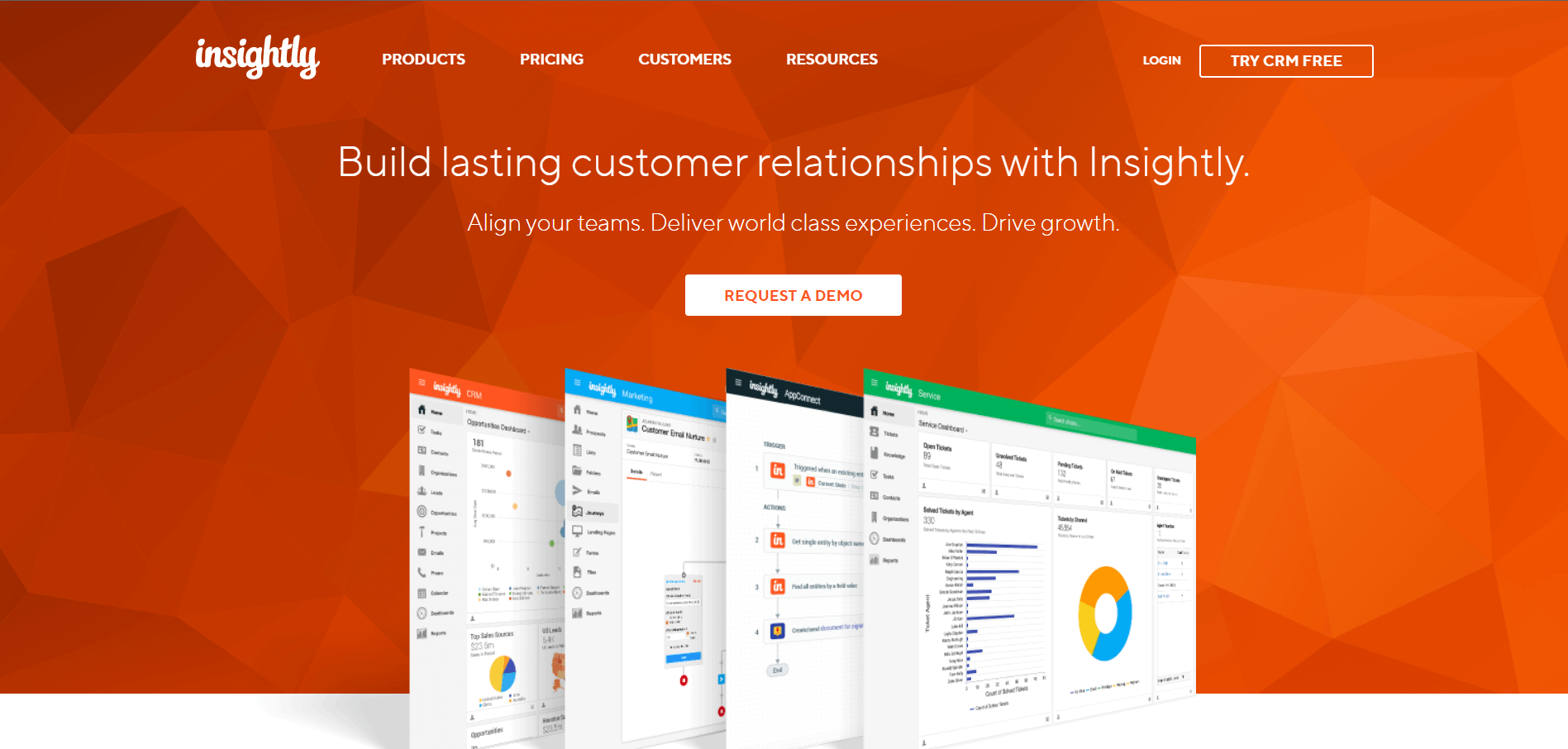 Insightly is the best productivity tool for CRM because it allows users to manage their customer relationships in one place. The tool has a simple and intuitive interface that makes it easy to use, and it integrates with email, calendar, and tasks so users can stay organized.
Insightly Features
Automatic Address Book
Insightly Notes, Evernotes, and Comments
Fast Search
Web to Contact forms
iOS, Android app
Technical resources for Tasks, Contacts, Organizations, Opportunities, and Projects
JSON and XML support
Best Productivity Tools for Graphic Design
When it comes to graphic design, having the right tools is essential for productivity. There are a lot of different software programs and tools that can be used for graphic design, but not all of them are created equal.

1. Glorify App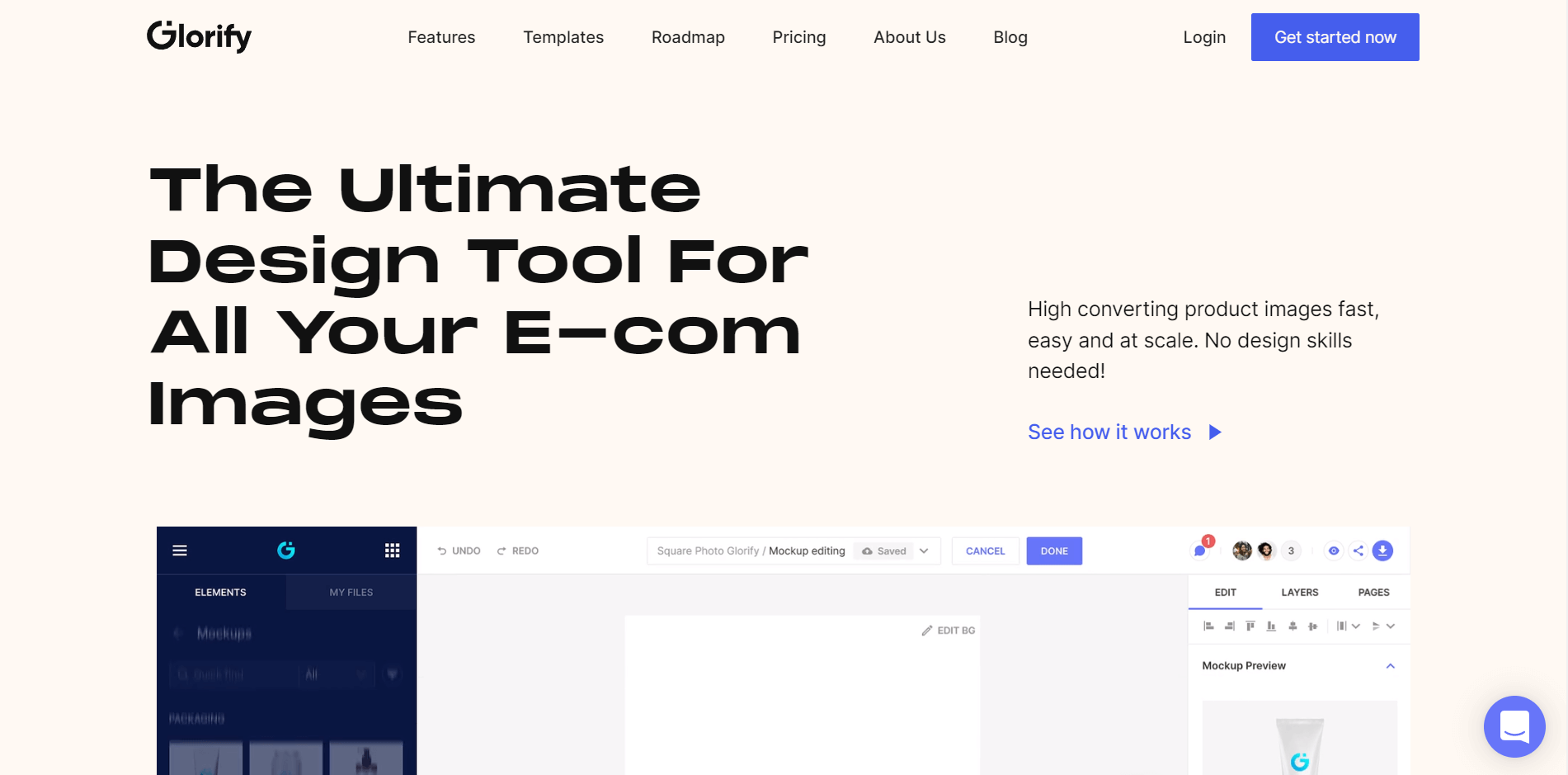 Glorify is an easy-to-use yet powerful graphic design tool that allows you to plan, design, launch and analyze all your big ideas in one place. It is a life saver for if you're looking to easily create high-quality images without the need for pricey outsourcing .
Glorify makes design accessible to all. Entrepreneurs, marketers, agency owners, designers and just about any busy professional can use this tool to create aesthetic images that convert.
It is also super useful to Ecommerce enthusiasts who need a simple, quick solution to make their products stand out in a saturated market. With simple tools for beginners and advanced features for designers, Glorify provides a great alternative to other design tools out there.
Highlights of Glorify features include:
Has thousands of fully customizable ready-made templates
Offers fully customizable 3D mockups and mockup scenes
Has branding tools such as a logo maker, brand kits and template bundles
Collaborative features and workspaces make it ideal for teams
Has an ambitious roadmap with several future features lined up
Has amazing customer support
Best Productivity Tool For Audio Recording & Editing
1. Podcastle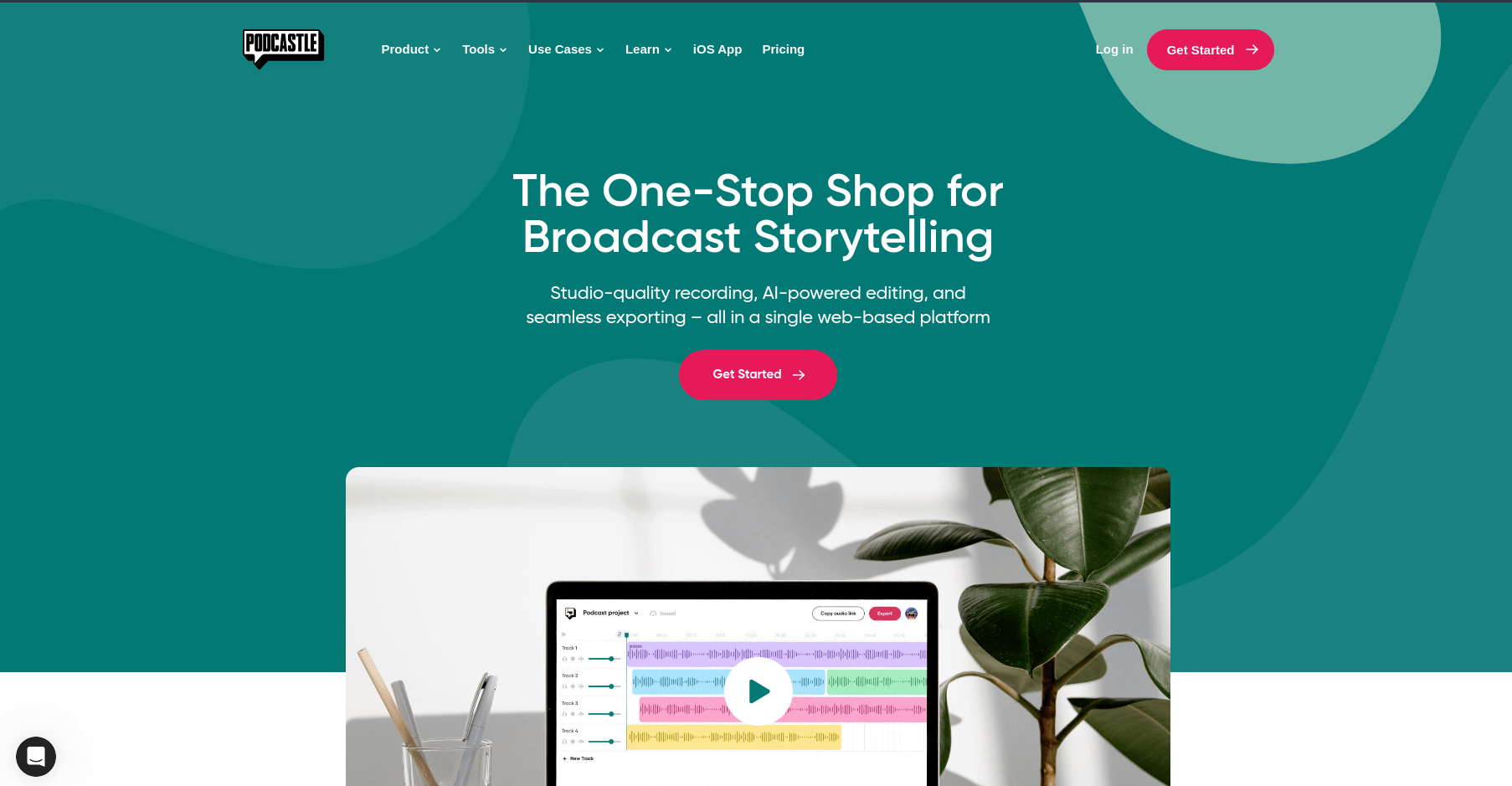 Podcastle is an all-in-one audio recording and editing platform that is suitable for creators of all skill levels. The software boasts an intuitive interface and a variety of AI-powered tools which eliminate the necessity of technical knowledge and make the audio creation process productive, saving you hours of work.
One of the perks of Podcastle is that it's online and in case of remote interviews your guests won't need to sign up and can simply join via the invite link. The software also automatically downloads the separately recorded tracks to your web account. Podcastle also offers speech-to-text and transcription services, one-click noise and silence removal tools as well as video recording.
Thanks to the concentration of so many tools and features in one place you can spend your time and content creation efforts productively at Podcastle.
Podcastle features
Online web platform
Remote group interviewing with up to 9 guests
Free mobile app
Google Calendar integration
Video recording and rendering
Transcription is available in 5 languages
19 voice skins for text-to-speech conversion
2. FlexClip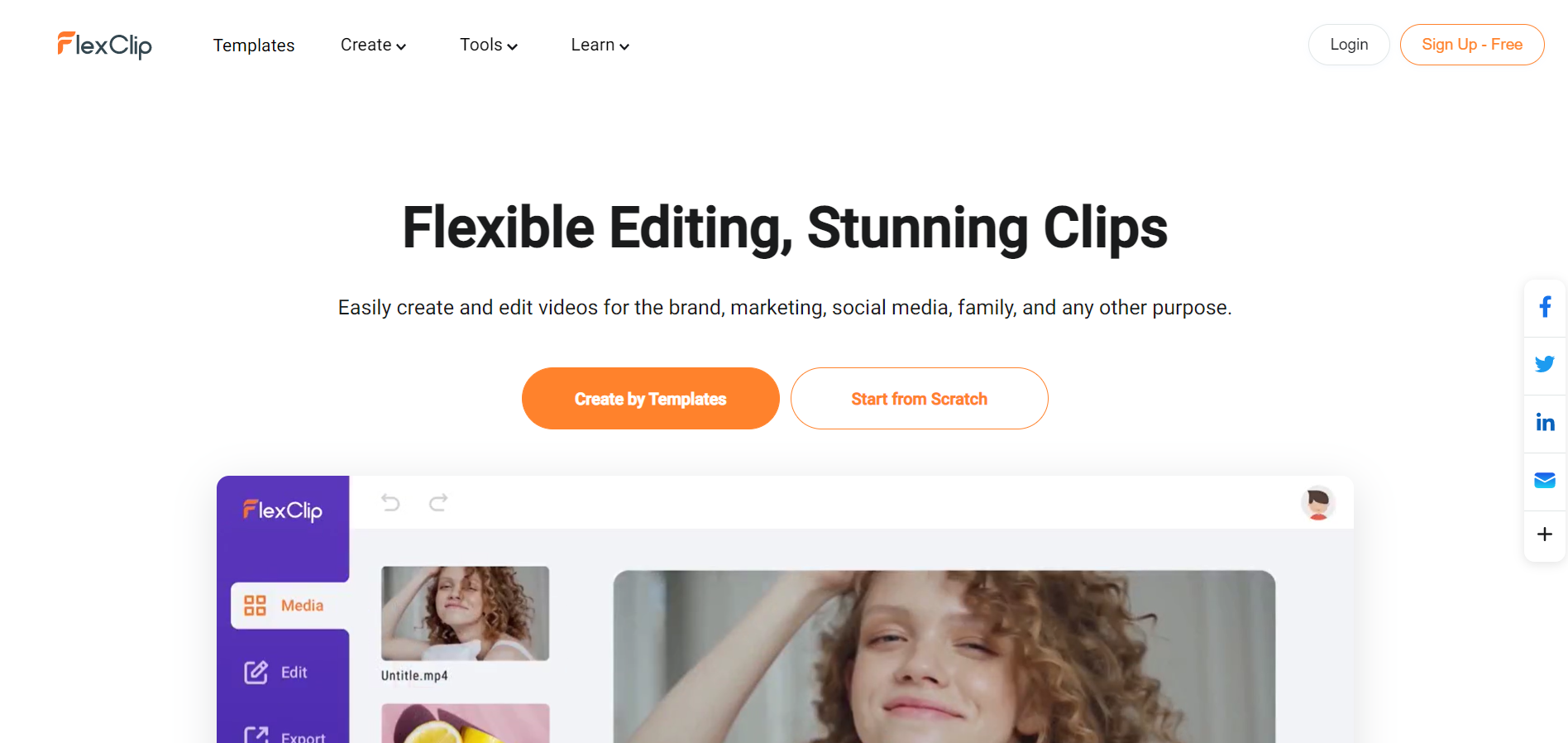 FlexClip is a web-based video editor service that is ready to serve simple and fast editing needs with professional-class results. This platform has all the functionality of a basic video editor, but with additional video hosting features and existing templates and assets.
You will find a timeline in the lower part, which allows you to import and organize your different video sequences. And for the youngest among us, if the timeline is too complicated to understand, well, you even have a storyboard mode to simply paste all your sequences one after the other. Perfect for beginners!
FlexClip Features:
No registration required
Over 3500 pre-defined video templates
Add text with your preferred font, size, color, and layout
Apply filters to change brightness, contrast, and other variables
Crop videos, resize them, and place them vertically, which is ideal for Instagram's new IGTV
Best Free Helpdesk Software for business
When it comes to free helpdesk software, there are many options available. However, not all free helpdesk software is created equal. To help you find the best free helpdesk software for your needs, we've compiled a list of the nine best free helpdesk software options.

1. Raiseaticket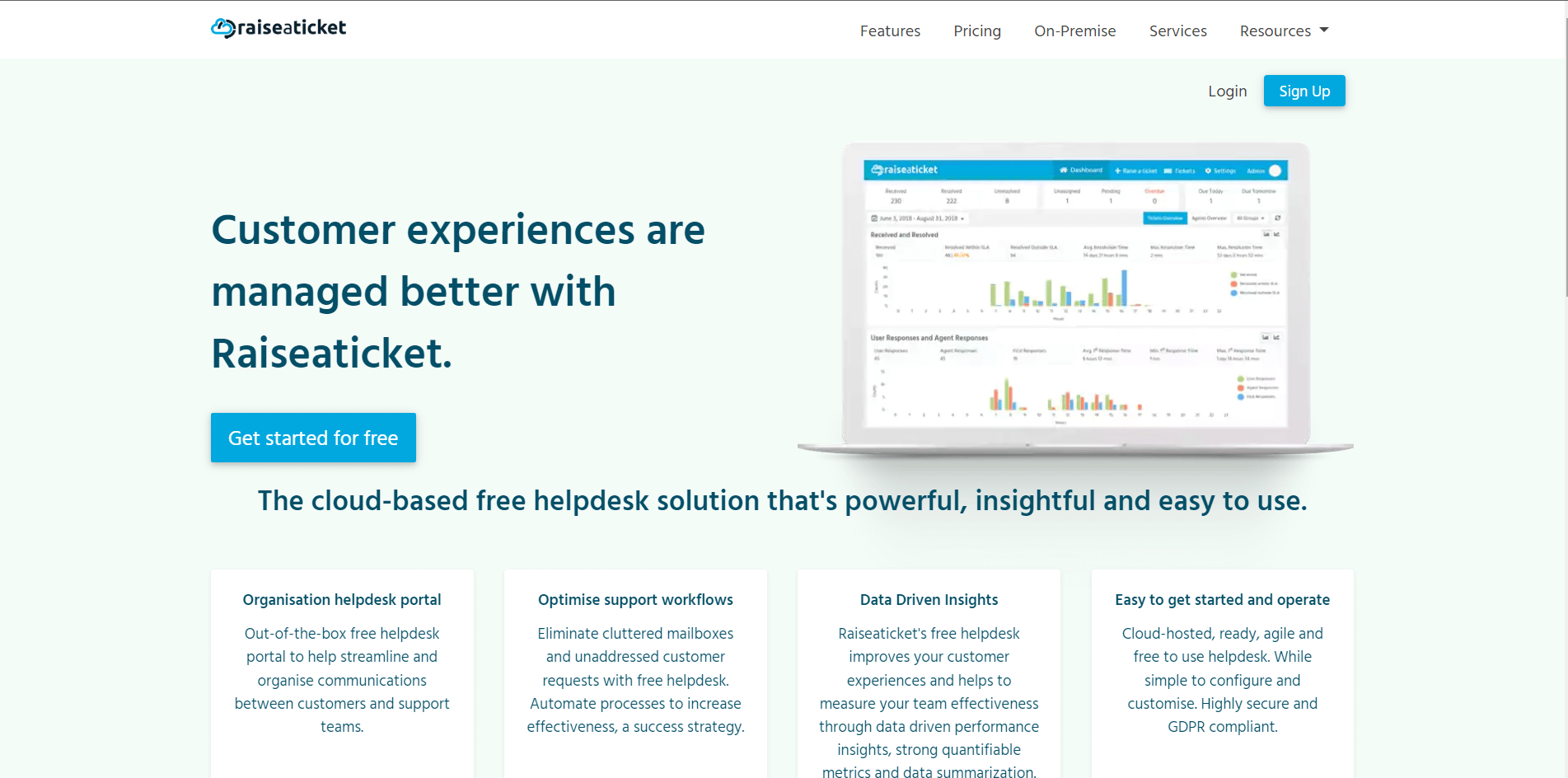 Raiseaticket is one of the best free helpdesk software options currently available. It offers a wide range of features, including ticket management, live chat support, and email integration. Free helpdesk ticketing system is one of the features that makes Raiseacket different from other software. Raiseaticket is also highly customizable, which means you can tailor it to fit your specific business needs.
Raiseaticket Features
Ticket management
Live chat support
Email integration
Highly customizable
2. Freshdesk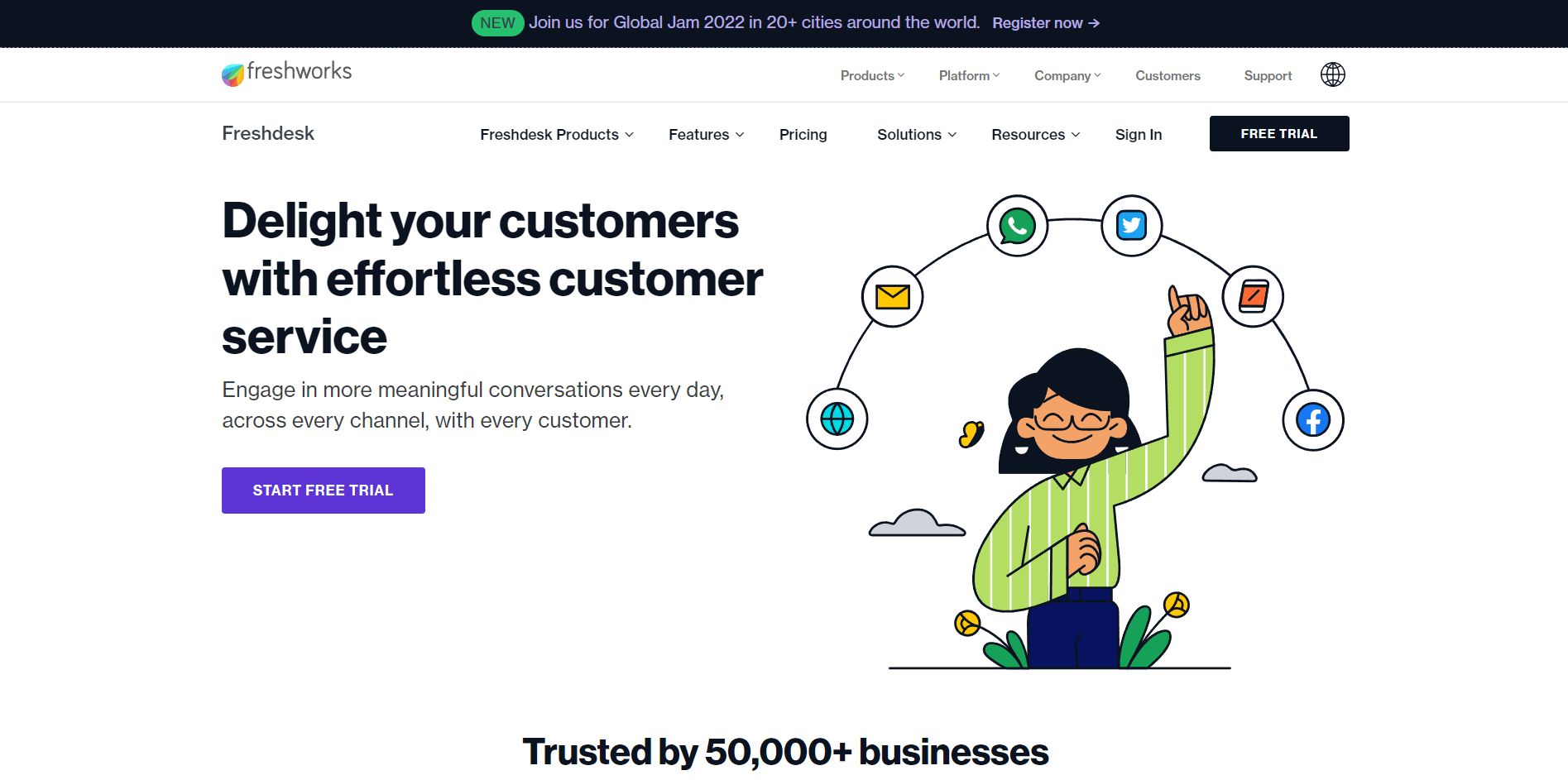 Freshdesk is one of the most popular free helpdesk software solutions on the market. The tool is packed with features and is suitable for businesses of all sizes.
If you're looking for a free helpdesk solution, Freshdesk should be at the top of your list. The tool offers a great set of features, including a robust ticketing system, knowledge base functionality, and integration with popular third-party applications. Freshdesk also has an excellent customer support team that can help you get started with the software.
Freshdesk Features
Knowledge base
Salesforce, Zendesk, and Social Media integrations
Customer support
Ticketing System
Finally,
Productivity tools are an important part of any small business. They can help you increase your efficiency and get more work done in less time.
We've shared some of our favorite productivity tools for small businesses in this blog post. We hope you find them helpful! If you want to learn more about how to use these tools or other tips and tricks for increasing your productivity, be sure to visit our blog. We have a wealth of information that can help you take your business to the next level.
If you have the Best Productivity Tools for Small Businesses that you recommend, don't forget to let us know in the comments.
Thanks for reading!
Sign up for our newsletter
Be the first to know about releases and industry news and insights.
Let's

get started

on something great
Booknetic is a simple yet powerful plugin for accepting online bookings & payments on your WordPress site.