How to Succeed in Online Consulting: Tips for Starting Out and Growing Your Business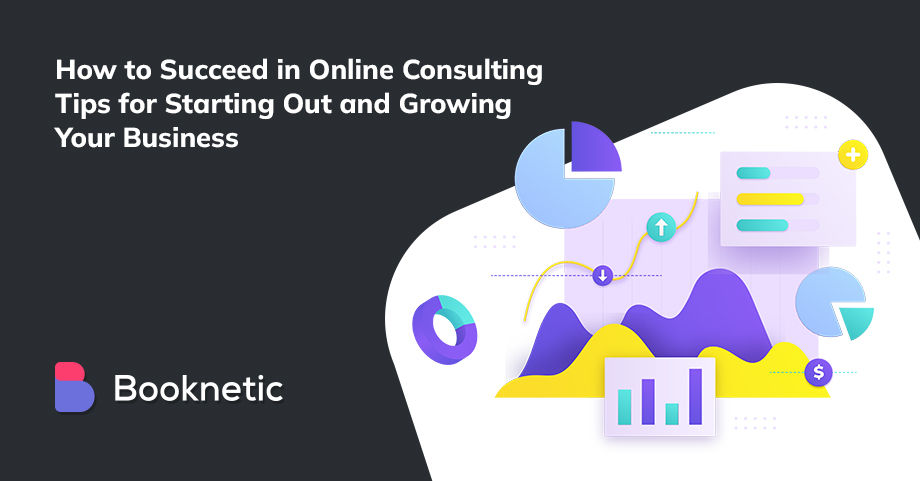 So you want to be an online consultant? That's great! There are many benefits to consulting online, including the ability to work from anywhere in the world and the flexibility to choose your own clients.
But there are also some challenges that you will need to overcome in order to be successful. In this blog post, we will discuss what it takes to be a successful online consultant and provide tips for getting started in this field.
There are many ways to get into online consulting. You can start your own business, or join an existing firm. There are also many online platforms that offer consulting services.
To be successful in online consulting, you need to have strong communication and interpersonal skills. You must be able to build relationships with clients and understand their needs. Additionally, you must be able to provide high-quality services and meet deadlines.
If you are interested in online consulting, consider taking some courses or attending a training program. This will help you develop the skills necessary to be successful in this field. Additionally, networking with other consultants can give you valuable insights into the industry.
Online Counseling Methods
There are many different ways to offer online counseling. You can provide advice via email, instant messaging, telephone, or video conferencing. The type of service you offer will depend on your skills and the needs of your clients.
When starting out, it's a good idea to specialize in one area of counseling, such as marriage and family therapy, mental health counseling, or career coaching. This will help you build a reputation as an expert in your field. It also makes it easier for potential clients to find you online.
You'll need to create a professional consultancy website that describes your services and provides information about you and your qualifications. Be sure to include testimonials from previous clients to give potential customers a sense of what you are helping with.
How to offer excellent online consultation?
To be an excellent online consultant, you must first listen to your client and understand their needs. Once you understand what they need, you can offer them tailored solutions that will help them achieve their desired outcome.
It is also important to be proactive and stay ahead of the curve. This means keeping up with the latest trends in your industry and offering innovative solutions to your clients.
Finally, always be available when your clients need you. This means being responsive to their inquiries and providing timely support. By following these tips, you will be well on your way to becoming a successful online consultant.
Here are some tips on how to get started as an online consultant:
Find your niche
When you're first starting out, it's important to identify your area of expertise. What type of consulting do you want to provide? What are you good at? What do you enjoy doing? Once you have found this, focus on becoming the best in your field. This can be done through continuous learning and developing new skills. Once you've answered these questions, you can start targeting clients in your niche.
Build a strong profile
In addition to having a strong web presence, it is important to build a strong profile online. This includes connecting with other professionals in your field, sharing your work on social media, and writing articles and blog posts about your area of expertise. By doing this, you will be seen as an expert in your field and people will be more likely to hire you for your services.
Make sure your profile includes the following:
- Your name and contact information
- A biography or summary of your experience and expertise
- Details about your consulting services
- Links to your website, blog, or social media pages
Network with other consultants
In order to market yourself as an online consultant, it is important to have a strong web presence. This includes having a website or blog that showcases your work and what you can offer potential clients. Make sure to include clear contact information so that people can easily get in touch with you if they are interested in hiring your services.
Offer free consultations
One of the best ways to get started in online consulting is to offer free consultations. This will help you build a client base and establish yourself as an expert in your field. It also allows potential clients to get to know you and see the value you can provide. Plus, it's a great way to start building long-term relationships with clients.
Stay up-to-date on trends
Know what the top online consultants are doing. This can be done by following industry bloggers, attending webinars, and/or subscribing to newsletters. Also, don't forget about networking both online and offline. Keep in mind that being an online consultant is still a relatively new field so there aren't any "set rules" yet.
Be strategic about your social media presence
Social media is one of the best ways to market yourself as an online consultant. But it's important to be strategic about which platforms you use and how you use them. For example, LinkedIn is great for connecting with other professionals and sharing articles but Twitter can be used to share quick tips or start conversations with potential clients.
Create Pricing
As an online consultant, you need to create a few pricing packages for your services. I recommend having three different types of consulting services: hourly, project-based, and retainer.
Hourly consulting is where clients pay you by the hour for your time and expertise. This type of consulting is great for one-off projects or tasks that the client needs help with.
Project-based consulting is when the client pays you a set fee for a specific project. This type of consulting works well for larger projects that have a defined scope and timeline.
Retainer-based consulting is when the client pays you a monthly fee for ongoing support and advice.
Find Online Consulting Jobs
The great thing about online consulting is that there are many jobs available in this field. You can find a job that matches your skills and interests.
There are many ways to find online consulting jobs. One way is to use job search engines such as Indeed, Simply Hired, or Monster. Another way is to go directly to the company website and look for job openings.
When you apply for an online consulting job, make sure that you include a cover letter and resume that highlight your skills and experience. Be sure to list any programs or software that you know how to use. It's also important to mention any awards or accolades you have received.
How much can you earn from online consulting?
This is a difficult question to answer because it can vary so much depending on your skills, experience, and the type of consulting you are doing. Generally speaking, online consultants can earn anywhere from $25 an hour to $250 an hour or more. However, as with any career, the more specialized and in-demand your skillset is, the higher your earning potential will be.
So what skills do you need to become a successful online consultant? First and foremost, you need to have some technical skills and knowledge in your field of expertise. You should also be comfortable working with computers and using various software programs.
Find a tool to manage online consulting
Booknetic is an appointment booking plugin for you to manage your clients easily and regularly. It has a modern UI\UX design that is easy to use and set up. Customizable form builders and customizable templates will help you do a great job.
There are reminders and notifications to ensure that any of your clients are not delayed for online consultation. It offers PayPal and Stripe integration to make your payments safe and easy.
With such excellent features, this online consulting tool with monthly updates and 6-month support, you can purchase for only 79$ with a one-time payment and use it for a lifetime. Now you can try the demo.

Finally,
If you are looking for a new career or want to start your own business, online consulting may be the perfect opportunity for you. With a minimal investment, you can set up an online office and start offering your services to clients all over the world. By following these tips, you can maximize your chances of success in this field. What are you waiting for? Start building your online consulting business today!
Sign up for our newsletter
Be the first to know about releases and industry news and insights.
Let's

get started

on something great
Booknetic is a simple yet powerful plugin for accepting online bookings & payments on your WordPress site.