How to Build a Consultancy Business Booking Website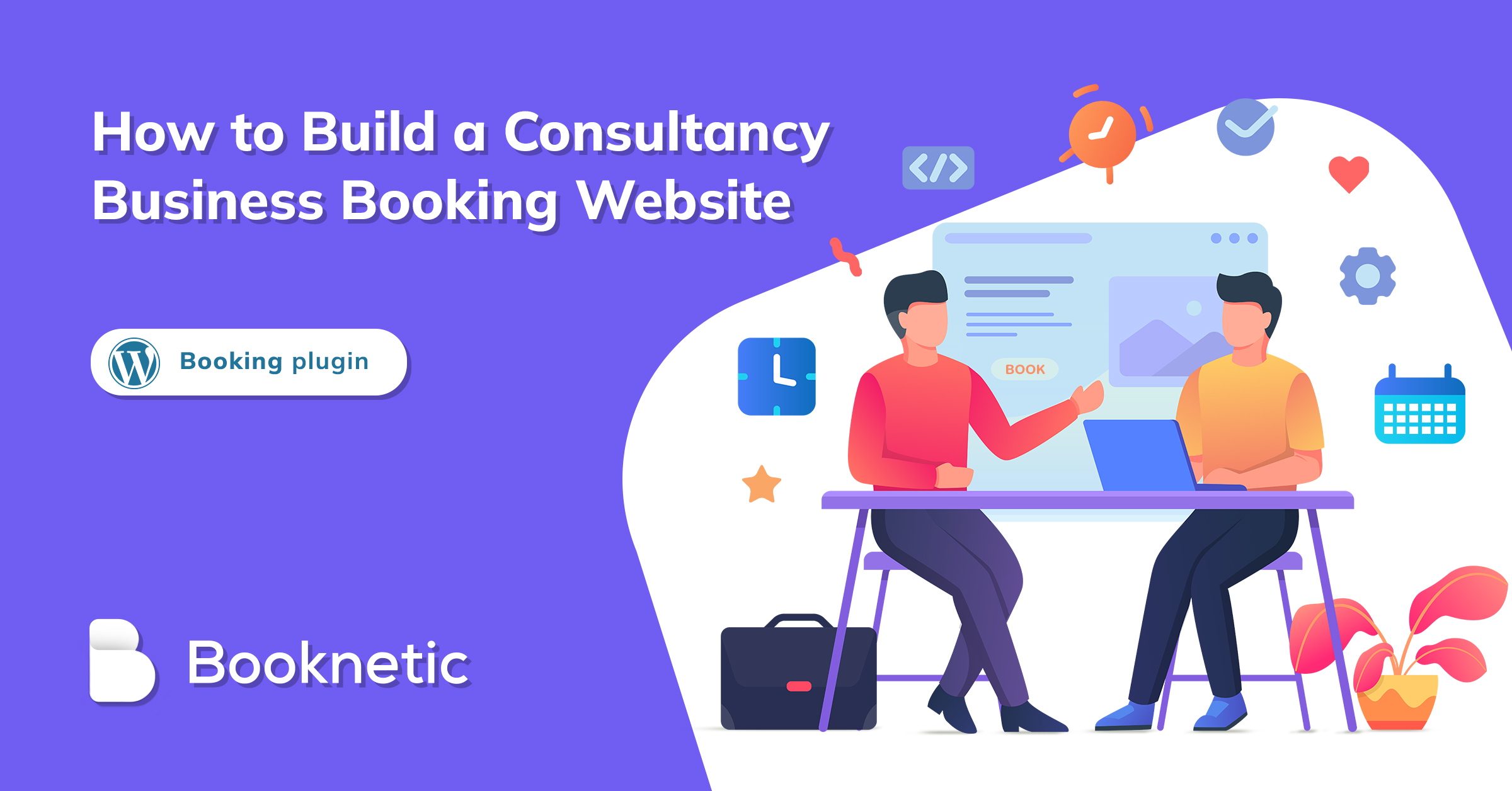 Step#1: Get web hosting
Hosting means hosting and it stores your site's data and files in itself, allowing users to access your site. These computers are called web servers, also known as web servers. Hosting is divided into Windows and Linux.
If you have used .ASP encoding for your site, you should choose Windows hosting. In general, we recommend choosing Linux hosting.
4 Factors To Consider When Choosing A Web Host
Company
Choosing the right hosting service provider will help you avoid more problems in the future. Do not forget to choose a hosting company that has proven itself in the industry and has reviewed its service quality. Do research about the company. We have examined how the technical support team will serve you in any problem. Buying affordable hosting can cause you to run into problems. Choose a hosting company that offers the most suitable service for this.
Take care to choose a hosting company with strong references.
1. Loading speed
Loading speed is one of the issues that Google Search Engine always cares about. Choosing a hosting with SSD disk structure and paying attention to the most important RAM size that affects the loading speed are important issues. The higher the upload speed when choosing a hosting provider, the better results you can get.
2. Uptime
Your servers must work actively in order to provide service at all times. That's why it's important to pay attention to uptime when choosing a hosting provider, in order not to let you experience any uptime.
3. Bandwidth
Although you get less traffic at first, when your traffic increases, your site crashes, and the overall speed decreases. In this case, one of the issues you pay attention to is Bandwidth. Choose a hosting package that includes the unlimited bandwidth option so that you don't have any problems with your site when you get extra traffic in the future.
4. Data security
Doing more research on data security and trusting any hosting service may take time, but you should be more careful because you are giving your own data to them. Choose a hosting service that offers backup at all times.
Step#2: Choose a domain name
Hosting is like a hard drive. It presents your site to people who visit your site, and the domain is the physical address of your site. Domains direct your site to hosting. There is no duplication of each domain name. It is the most used .com extension. We consider Namecheap appropriate for you to get a domain name.
How to choose a domain name that gets results
1. Consider a shorter domain name
Choose a domain name suitable for your Consultancy Business Booking website. Have a permanent domain name in mind. Be careful not to choose a domain name that is neither too long nor too short. According to research, the most common length is to choose a domain name within the 14-word limit. Choosing the right domain name will also make an extra contribution to your website traffic speed. If you can't find a normal name, pay attention to the branding
2. Use English Characters!
Be careful to use characters from the English alphabet. For example, if your brand name has characters like "É™" "ÅŸ", type them using letter combinations like "sh". In all likelihood, it will be seen as an invalid name as a domain name.
3. Choose SEO-Friendly Names
Choose an SEO-friendly domain name to avoid common problems. Use the right keywords. Find the most searched keywords in search engines. You can use tools like Google AdWords to understand the value of key frequencies.
4. Check Domain History
Doing more research on data security and trusting any hosting service may take time, but you should be more careful because you are giving your own data to them. Choose a hosting service that offers backup at all times.
Step#3: Choose your WordPress theme
Choosing the right theme is important both for the design of your site and for the purpose of attracting more attention.
Choosing the right theme is important both for the design of your site and for attracting more attention. In addition to the design, pay attention to a simpler design that is suitable for the purpose of your site, mobile compatible, amp compatible, compatible with W3 standards, suitable for the purpose of use. avoid a complex theme and focus on simpler minimalist design
Best Consulting WordPress Themes
1. Divi
Divi theme is a great custom booking form WordPress theme to prepare the sites you want as well as the consultancy site. One of its prominent features is that you can install your theme without any code information. You can customize the theme as you wish. Divi Leads makes it surprisingly easy to optimize for conversion rate on your consulting site.
2. Intime
Creating a reservation form in WordPress with its many features and templates allows you to edit all tables and content using a powerful tool that includes pricing tables, team member profiles. Intime has a great UX design. You can instantly see the appearance and preview of your site. You can use it by purchasing $59 for 6 months
3. Success
Although Success is a demo site, it has a lot of features to offer. You will be offered the benefits of your service, answers to frequently asked questions, most importantly a link to your pages. You can turn your visitors into customers by adding pass buttons
Step#4: Choose the Right WordPress Plugin
Considerations When Choosing a WordPress Plugin
1. Make Sure The Plugin is Credible
Choose plugins that have been approved by WordPress. WordPress places these plugins on its own site. When there is any problem, it checks the plugins and removes them from the site. Plugins you download from the WordPress site are completely safe and work smoothly.
2. Check Their Modernity
Some plugins may be out of date and not updating. Prefer to choose plugins that are always updated. This is also important in terms of security. Choosing more used plugins will make your job easier in the future.
Best WordPress Plugins for Consultancy Website
Booknetic is best among booking form WordPress plugins. This plugin with a great interface gives you the features you need for lots of consulting. They remind the customer of notification when they are ready to make an appointment. It provides compatibility with the time zone feature by considering customers with different time zones when scheduling any appointment.
You can easily manage your calendars with Google Calendar integration. A terrific choice to deliver a professional experience. To facilitate your payments, the plugin comes with integrations like PayPal, Stripe. It can be among the affordable WordPress plugins because it has many features and only one price. You can buy it for just $79 and use it for life.
We have a Birchpress vs Booknetic comparison in the blog you may want to read.
The second plugin you will need on your site, FS Poster Social Media auto-poster will help you share. In FS Poster, which is integrated with more than 13 social media platforms, all you have to do is prepare the post you want to share and select the social media accounts you want to share. Shares a post on your multiple social media accounts with one click. You can also make your sharing ready now by selecting the date you want to share in the future. Also, shortening a URL, sharing a calendar, and sharing a link from your social media accounts in groups at the same time can block your social media account, but FS Poster will automatically change a link and share it differently. The price is only $45, you can use it for a lifetime.
Check out the other features of FS Poster now and use the Demo!
It is the most used plugin with over 5 million downloads. Yoast Seo is a WordPress plugin that you can use to optimize your site in search engines without using a single code. You can use it to optimize your site as well as improve its quality. In general, you can use it for free Additionally, there is also a pro version. And we recommend you to use the pro version to do great work. It retains great features like metadata. If you have an extra theme installation or something, your site will be optimized thanks to Yoast Seo and there will be no unnecessary data. Content optimization will allow you to produce great content.
You can make your site more awesome by using the tools we recommend.
Summary,
A consultant's website plays an important role in marketing existing clients, especially in this challenging market. Having a better design on your website, creating forms, creating calls to action, creating content for customers are among the issues you will care about when setting up your site. We recommend that you use the Booknetic product made by the FS Code team on your site. Booknetic, a booking form plugin, is a great choice if you have a WordPress site. Read its extra great features now and use the Demo
==> Also read: How to Set Up WordPress Appointment Booking Plugin For Nutritionists?
Sign up for our newsletter
Be the first to know about releases and industry news and insights.
Let's

get started

on something great
Booknetic is a simple yet powerful plugin for accepting online bookings & payments on your WordPress site.