How to Find Law Firm Name Ideas for Your Legal Service?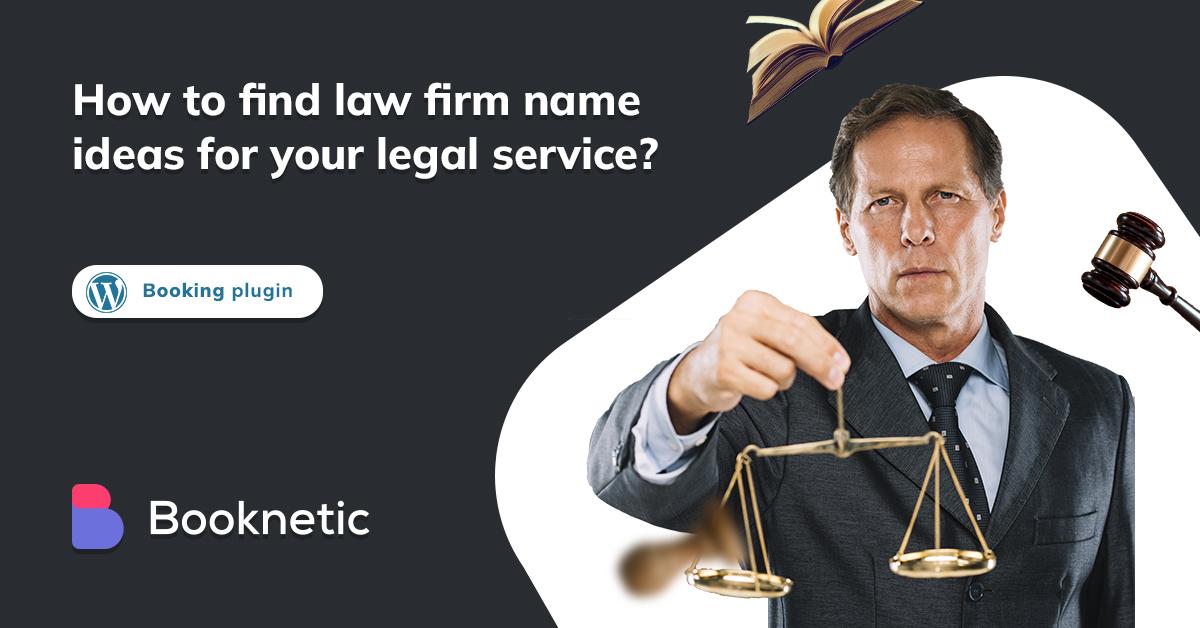 Producing law firm name ideas is the same commitment as starting a law firm. While it may seem like a piece of cake at the beginning, finding an appropriate name is not that easy at all. Just like a winning case, it will follow your path wherever you go.
By giving potential clients the first impression of your business, a law firm's name takes a big charge in your branding and marketing strategies. Plus, it also affects how your clients remember your name and refer to it. In this sense, you have a great liability to find the best law office names that can cover those concerns and generate a positive attitude about your services
What you need to consider to find the best law office names?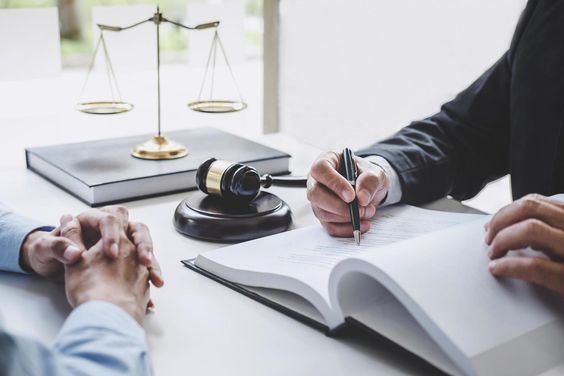 Whether you want to be a self-employed lawyer or start a law firm, there are several equally important steps that you should take when finding catchy law firm name ideas.
But before everything, you have to obey law firm naming state laws that are enacted in your officially located regions. These rules are set to avoid any misleading such as false partnerships, names that involve public office, etc.
1. Look at your market
The grounding rule of finding name ideas is assessing the marketplace you are involved in. Analyze how your competitors have named their firms. Also, search for the general public's opinion about unusual law firm names in your locale, and see how this affects their performance.
Because it is better to get used to the sentiment of potential clients before you come up with uncanny or strange names that people are unfamiliar with.
2. Include last names
You can set off from the last names of the company owners. This is an old initiator for a law firm naming practice where the law attorneys were highly recognized personas of the society. Still, it is a classy way of naming law firms.
If you are a self-employed lawyer, that would be simply your last name or include it. But if you have a partner, think about ordering your last names and finding the best combination.
3. Showcase your practice area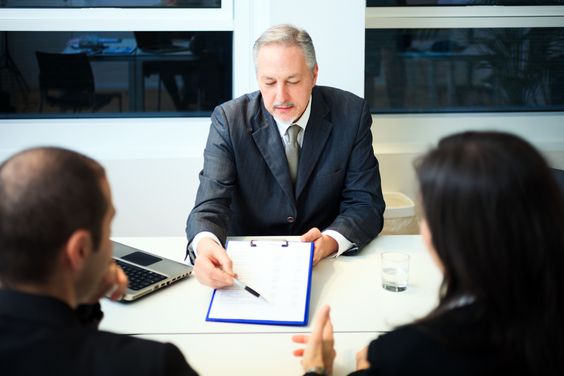 The next thing you can consider to find suitable law firm name ideas is your practice area. If your office is specialized in a certain law area, you can definitely start from that. Indicating your practice area from the first go can let potential clients how you can help them. Yet, it also has some risks as you may expand your practice areas in the future. It better suites solo lawyers who are dedicated work in a single way.
4. Indicate that you are a law firm
Best law firm names always include descriptive words. This instantly explains the nature of your business to anyone who heard about you.
Adding law or legal words to your public name will show your professional background from first sight. Because there are various financial, business consulting, or other institutions that use last names or similar calls in their names.
How to pick the best law firm name ideas?
1. Identify your core message
Just like naming a newborn, there is a determined message that you would like it to convey. At this point, you need to focus on what qualities you would like potential clients to know about you at the bare minimum? It can be related to credibility, the area of expertise, geographic location, and prestige.
But, which of them you are going to put in your name largely depends on your background. Obviously, if you are just starting out depicting experience or prestige will not create any sense. We don't want something unnatural for your level of expertise.
2. Brainstorm
If you wait for inspiration or Muse to find the best law firm name ideas you are wrong. Like the painter, Chuc Close said, "Inspiration is for amateurs. The rest of us just show up and work." Take some time to find relevant naming ideas and then write down whatever comes to your mind.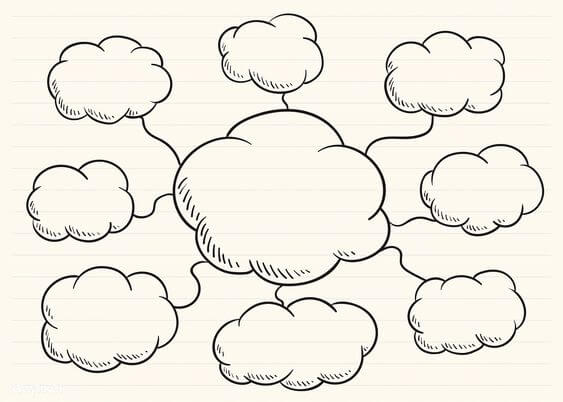 There are various brainstorming techniques you can use such as mind mapping, vision boards, automatic writing, and rapid ideation that will help you to enhance the process and come up with catchy law firm name ideas. The idea behind mind mapping or vision boards is that you are encouraged to think visually and associatively. But with automatic writing, you explore ideas in a spontaneous and uncensored way rather than setting out yourself in an organized and controlled way.
Start to write whatever comes to your mind in a steady flow of writing in a given amount of time. Of course, you can do it in a planned and organized environment.
3. Sort things out
Once you come up with a good amount of the best law office names you can put them in relevant categories. They can be grouped according to how you weigh them, the practice areas, the keywords you included, etc. Categories more than 3 are likely to mess up your mind and make things more tangled.
For example, you can include your top favorites in category 1. Separate category 2 for average names that are suitable for your background but not as good as the first one. And, category 3 for fun, unusual names that do not completely explain your business.
4. Pay attention to spelling matters
While your names may look professional, they also have to be easy to spell. The names contain too many syllabuses and the chances of getting misspellings are inevitable. Spelling is such a big deal that can hurt your marketing and branding efforts resulting in a loss of reputation. This will cost you a loss of customers and monetary expenses to recover from down the road.
Another thing you should consider at this stage is to go outside of your company values. What we mean here is you may have a wonderful name that sounds professional and clearly indicates your message at first sight but contains side meanings. In cases where you abbreviate your name, you may end up with an unprofessional and funny acronym that you do not like. The acronyms like MEH or BAHO may sound funny but definitely too much for a law firm ?
And, lastly, double-check your results. As things get smoother along the way, it is always a winning step to reassess your findings. There still may be jurisdiction or misleading information that can be kept unnoticed till the very end.
5. Get the third-party opinion
No matter how professional your law firm name ideas sound, you will need an outsider's opinion. Although you are responsible for how the name sounds, you have to make sure that the names sound good for everyone, not just for you. Your family, friends, or peers' opinions may reveal unknown aspects and help to get better ideas.
6. Check for domain availability and trademark
Having a website is a detachable part of modern law firm operations. This creates a necessity for checking the business name and domain availability. Having the same name as another business will cause confusion among clients. It will also be difficult for search engines to direct your site with a similar name or website content as the incumbent firm has more advantages.
Pick a different domain name than the real business name is not a pleasing step from branding and professional approaches. To check domain name availability you can look at hosting services. To ensure business name availability you can see the local authority your firm will be officially registered. If both are available you are good to go.
7. Talk to professionals
The process of naming a law firm can be intimidating for legal advisors whose entire life is dedicated to resolving jurisdictional matters. To cease the problem you can consider seeing a branding consultant. A professional consultant can help to produce the best law firm names that are right for you, your clients, and the future of your business.
Catchy law firm name ideas
Finding the best law firm names can set you apart from the competition and draw an unpredictably good path for the future of your business.
For common law
Legally founded
Legally bold
Lawyers' obelisk
Legalize
Smith Group
Club Resolve
Liberal attorneys
Anchor law
Lawmen's Hub
Golden rules
Indie counselors
Law view
Dare to stand
Counsel table
Juridiq
Point of law
De jury representation
Scales of justice
Malcolm's Inc
For financial cases
Proprietor group
Founders' associates
Corporate law
Coding taxes
Juristic standards
Charter before profit
For family issues
Family stuff
Voice of law
Silent separation
Family and beyond
Familia legal
Peace of law
Unconventional law firm name ideas
Blue valentine
Crazy in law
Guards of law
Thy advocate
Law Year
Shield in separation
After you
Final verdict
Although your law firm name is not the foremost important consideration when starting a law firm, it is one of the major things along the road. To produce the best law firm name ideas, you have to spare a careful deliberation of legal considerations, naming strategies, and core business values. Your name should awaken chosen qualities and spread positive sentiment about your firm. It has a significant impact on how clients, peers, and partners will remember your name and they will respond to it in a normative way.
Sign up for our newsletter
Be the first to know about releases and industry news and insights.
Let's

get started

on something great
Booknetic is a simple yet powerful plugin for accepting online bookings & payments on your WordPress site.