Top 7 Law Firm KPIs to Evaluate Your Business Success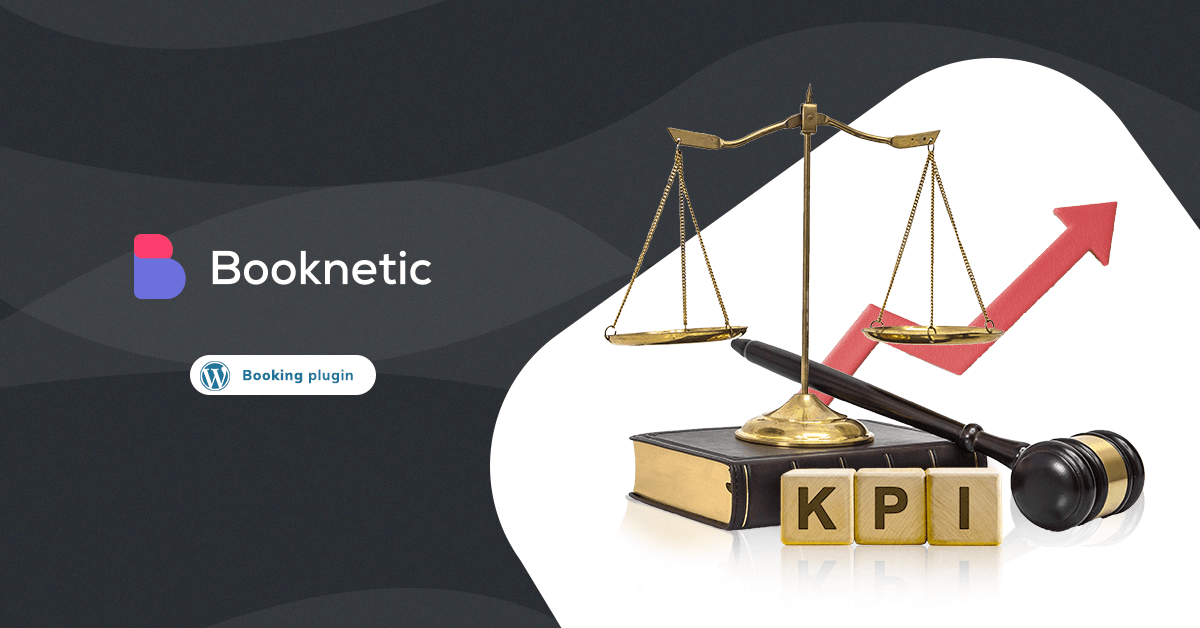 As a law firm owner, what law firm KPIs are you tracking to assess the success of your business? There is a lot of information you would like to know about evaluating the performance of your firm and improving what you already have.
Why do law firms need KPIs?
Law firm KPIs are business metrics that law firms use to measure how effectively they achieve their objectives. The traditional metrics that law firms used were directly related to the client and revenue streams. But, things slightly change when you have a law firm website. Now, law firm owners add metrics that are related to how they present themselves online, how much this digital presence costs them, and how it affects their overall profitability.
Even if you are a self-employed lawyer, especially if you are a self-employed lawyer, you need to have some KPIs set in place.
Apart from showing the state of operations, law firm KPIs clear out the level of accountability within the team members. Plus, they give footprints to set future goals based on the data you gather over time.
Top 7 KPIs for law firms to track
1. Marketing KPIs
Without measuring your marketing KPIs for law firms, there is no way to evaluate your marketing strategies. By tracking your marketing metrics, you can see how much your spendings brings revenue to your pocket and improve your steps over time. Today's law firms require going beyond traditional billable metrics. It is better to diversify your marketing strategies into different areas and set individual KPI for each of them.
Some of the important law firm marketing KPIs to keep an eye on:
The number of marketing campaigns run
Marketing budget - ratio of marketing budget to the total fees billed
Marketing cost to client - ratio of marketing spending to the number of clients billed
Website traffic
Conversion rate
Email marketing
Cost per lead - ratio of marketing spending to the number of website visitors
Marketing Return on Investment - ratio of net profit to the investment made for marketing
Tracking your marketing law firm KPIs will validate the viability of your marketing budget and light the path for setting future strategies. Each of these metrics have their own interpretation, and if analyzed collectively, they can deliver even greater messages.
If you see a steady increase in your website traffic while still getting a slow conversion rate that can be related to your website design. You need to design a user experience that compels users to navigate through the pages. Or, if you deliver the latest industry insight through email campaigns, but experience a low email open rate, there is a need to improve your email content.
2. Client acquisition
As with other businesses, new clients are the vital source of revenue and sign of success for law firms. For measuring how effectively your customer acquisition strategies work, check out all the resources that are spent for that. Client acquisition KPIs for law firms include all the costs that are associated for bringing a new client to the company.
To determine the client acquisition cost (CAC) per client, divide one month's total acquisition costs to the number of new clients you got in the month. But CAC is a subjective metric depending on the type of case clients apply and the return on investment per client. Because some maintain long-term relations while others apply for a single case.
Apart from CAC, there are other important client acquisition KPIs for law firms to consider:
Number of new cases opened
Number of new clients
Number of new clients by source like referrals, email marketing, review site
Average monetary value of each case
Number of consultation appointments set
Number of clients won after attending consultation appointment
Number of prospective clients converted into clients
Your lead generation initiatives can be part of the client acquisition purpose. These KPIs will clear out how prospective clients and newcomers find about your firm, which channels bring the highest number of leads.
3. Client development
Once you add new clients to your portfolio, how do you keep relations with them? Client development KPIs examine all activities that are carried out for existing clients.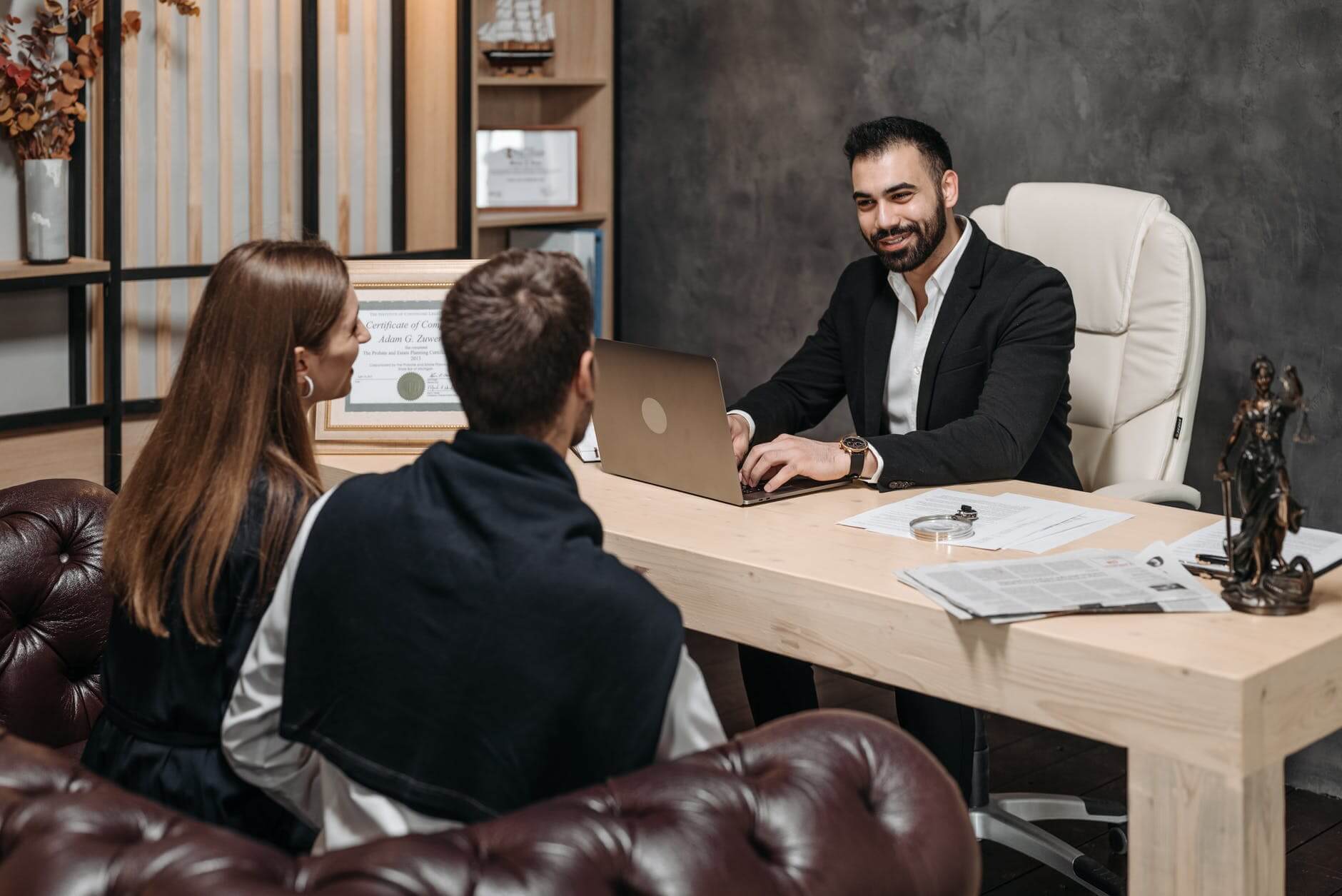 To have better insights into your customer base, clear state of relations, look at the following law firm KPIs:
Average earning per client
Number of lawyers per client
Number of matters created within a week or a month
Number of matters closed within a week or a month
Average monetary value of closed cases
Average fee for (new) client
Practice areas per clients
Client growth rate
Another client development KPI that will help you to understand the emerging trend from new clients and guide you for future marketing plans is the number of new cases by practice areas.
4. Client satisfaction
Although it is relatively a new concept to measure how clients are satisfied with the level of your service, it is definitely a crucial part for growth of a law firm. Law firm KPIs for client satisfaction encompass several important areas that take huge part in company growth goals. Clients are the backbone of the law firm's profitability.
The higher level of customer satisfaction is tied to a better customer experience, increased referral, thus increased revenue. Some of the client satisfaction KPIs you can track are:
Number of referral on customer base
Client retention rate
The speed at which you close cases
Net promoter score - numerical estimation on how likely your current or former client is to recommend your firm. This score is usually gathered by conducting a survey at the final delivery of your service
Although these numbers look like vague metrics, they tell a lot about the perceived value of your services. If you experience low customer satisfaction scores than expected you must take action to improve them. Tracking these lets you increase customer retention rate to a measurable level.
5. Productivity KPI
You may be satisfied with your firm profitability without knowing much about your time management. While above mentioned KPIs give a direct link to the cost and benefit ratio within a law firm, they do not cover much about the efficiency of operations. Productivity KPIs are set to measure how the time is divided between serving customers and other tasks.
Such productivity KPIs for law firms are:
Total billable hours
The number of unbilled days
Ration of billed hours to unbilled hours worked
Utilization rate - the number of billable hours to the number of hours in the workday
Realization rate - the number of billable hours to the number of hours worked
By tracking these productivity metrics, you can identify areas where time is wasted and find opportunities to reinvest time in more revenue-generating areas.
6. Individual performance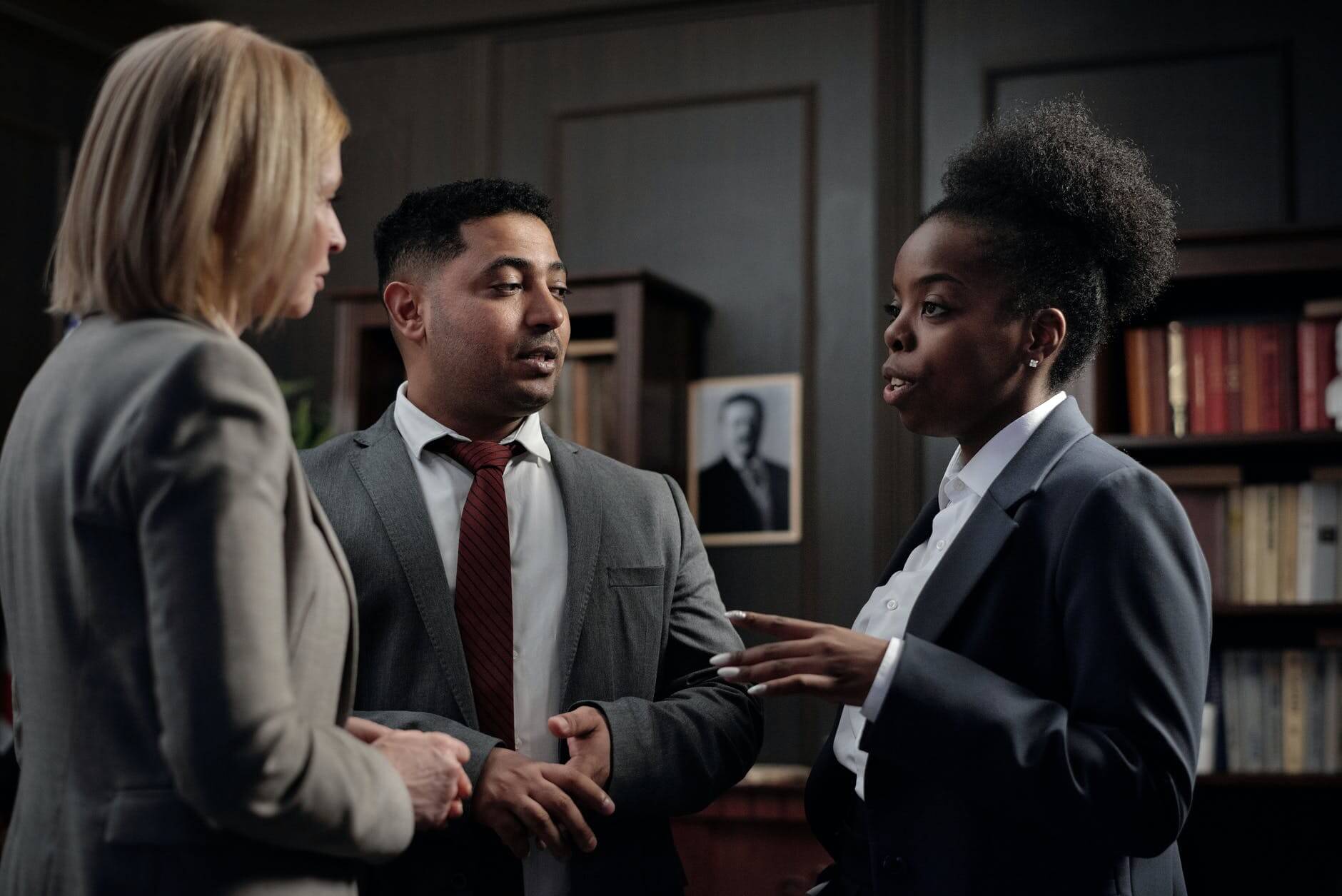 Now that you are aware of the level of productivity within your company, it is time to uncover individual scores. You can keep track of performance of each legal assistant by examining the following metrics:
The number of tasks completed
The number of billable hour per legal staff
The number of cases opened
The average bill rate
If the scores of some individual workers deviate from the average productivity scores in consecutive months you are possibly carrying free riders on your board. As long as you delay taking measures against them your other KPIs and profitability ratio will continue to drop.
7. Financial KPIs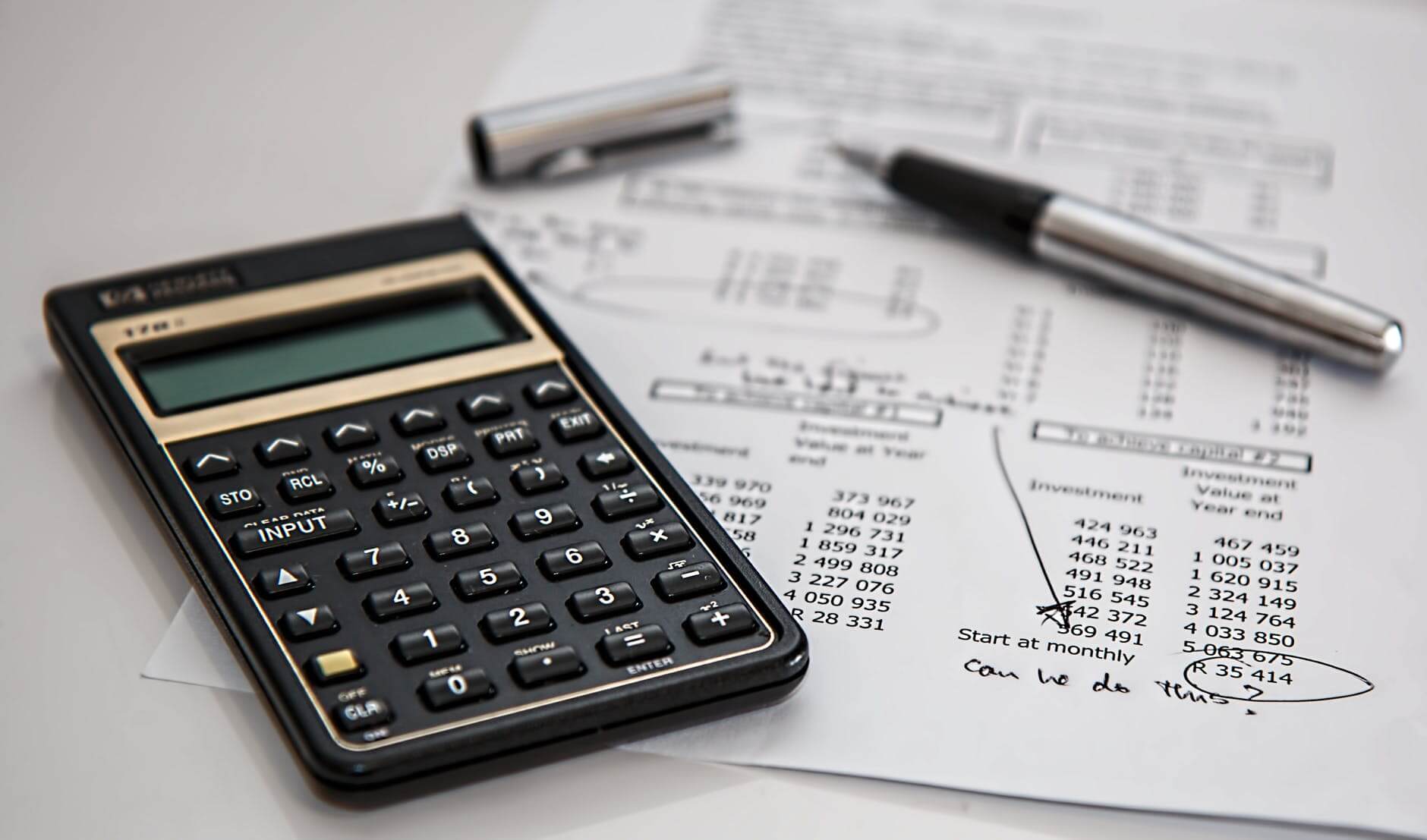 After analyzing your profitability margins, you can decide if you succeed or fail. It is better to structure a financial strategy and profitability model before starting to operate. For existing firms, a written business plan will give a more precise forecast of revenues, expenses, and cash reserves.
Top financial KPIs for law firms to keep eye on:
Profit margin - subtract all operating costs (marketing, payroll, office expenses) from the total revenue in a given financial period which is usually a quarter or a year. It explains what percentage of revenue belongs to profit.
Account receivables over 30 days - it shows the amount of money your clients owe to you
Cash on hand is the amount of cash that you have available to use. The ideal amount should cover 90 days of operating costs of your company.
You may also like to pay attention to the following law firm KPIs:
Revenue billed per month
Revenue collected per month
Collection rate - the amount collected to the amount billed
Current run rate - the projected annual revenue based on the current revenue of a month or a quarter
Even if you work as a self-employed lawyer, you still have to keep track of financial KPIs.
How to track KPIs for law firms?
Each of these law firm KPIs shows the results of your commitment from different aspects. If you do not clearly understand them or do not pay attention to the signs they indicate, failure is inevitable. But, the trickiest part is to define which KPIs are the most important. Yes, we admit that it was a lot of business information to process at one go. To make things straightforward, we give you three step guidelines:
Based on your business goals, ask questions that you need to answer. That can be about "how many clients do you get during a month? or "how much monthly revenue do you need to cover your current expenses?" Pick the metrics that will answer those questions.
2. Identify the ways to track them. How often do you plan to check them? If you need software to handle it, purchase one.
3. Change your KPIs. Your business goals and entrepreneurial mannerism will change as you grow your law firm. So, make sure that your performance metrics across the firm also respond to the level of growth you attain. As an example, if your KPI for marketing was website traffic for the first two years, now you need to shift to more action-driven KPIs, like conversion rate or increased appointment bookings from the website.
If you built your site on WordPress you can easily handle these with law firm WordPress plugins. Booknetic offers many benefits to law firms for automating their appointment bookings. With the customizable booking widget, you can decide where to place it on the site, and design it based on your brand identity. Integration with Google Calendar ensures that your attorneys will efficiently manage their time in between cases and appointments.
Furthermore, by using the Zoom integration, you can connect more prospects and increase the number of clients gained from the appointments. Lastly, by deploying online payment gateways into the appointment booking plugin, Booknetic saves you against no-shows or cancellations. To know more about other solutions, try Demo.
Bottom line
Creating and monitoring law firm KPIs are the baseline for the future success of a law firm. If you have a team, it will be much easier to delegate responsibilities among the members. The whole point of setting KPIs is to upgrade the position of your firm. Do not limit them for collecting data. There is much needed afterward. Periodically, go over your KPIs and arrange a time for discussing how to improve your data points.
Sign up for our newsletter
Be the first to know about releases and industry news and insights.
Let's

get started

on something great
Booknetic is a simple yet powerful plugin for accepting online bookings & payments on your WordPress site.