How to Write Confirmation Email For Appointment? | Full Guide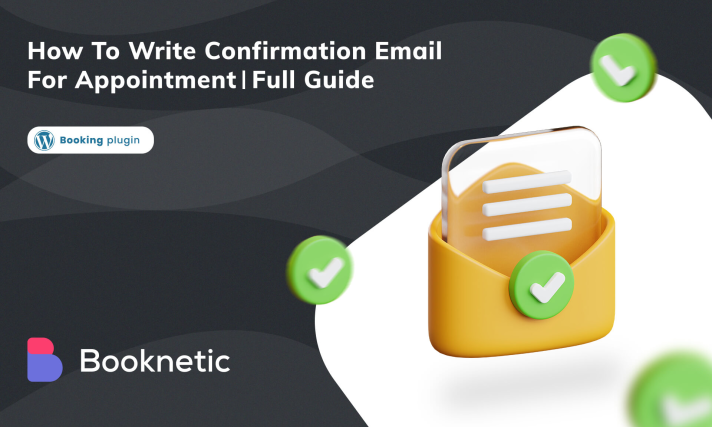 Email marketing is by far one of the most productive digital marketing techniques in today's world. It might be a clever way to build a relationship with your customers and gain their trust. Especially, if your business involves booking appointments, think twice as reading the following.

According to studies, more than 50% of people check their emails right after waking up. It is the reason why you should speak to them within mailing. Start sending emails, but not "Hey, honey, good morning!" It can seem weird.

Just prepare a confirmation email, and we are here to give you some tips for how to write confirmation email for appointment. But without understanding what is appointment confirmation you can't really write a compelling appointment confirmation email.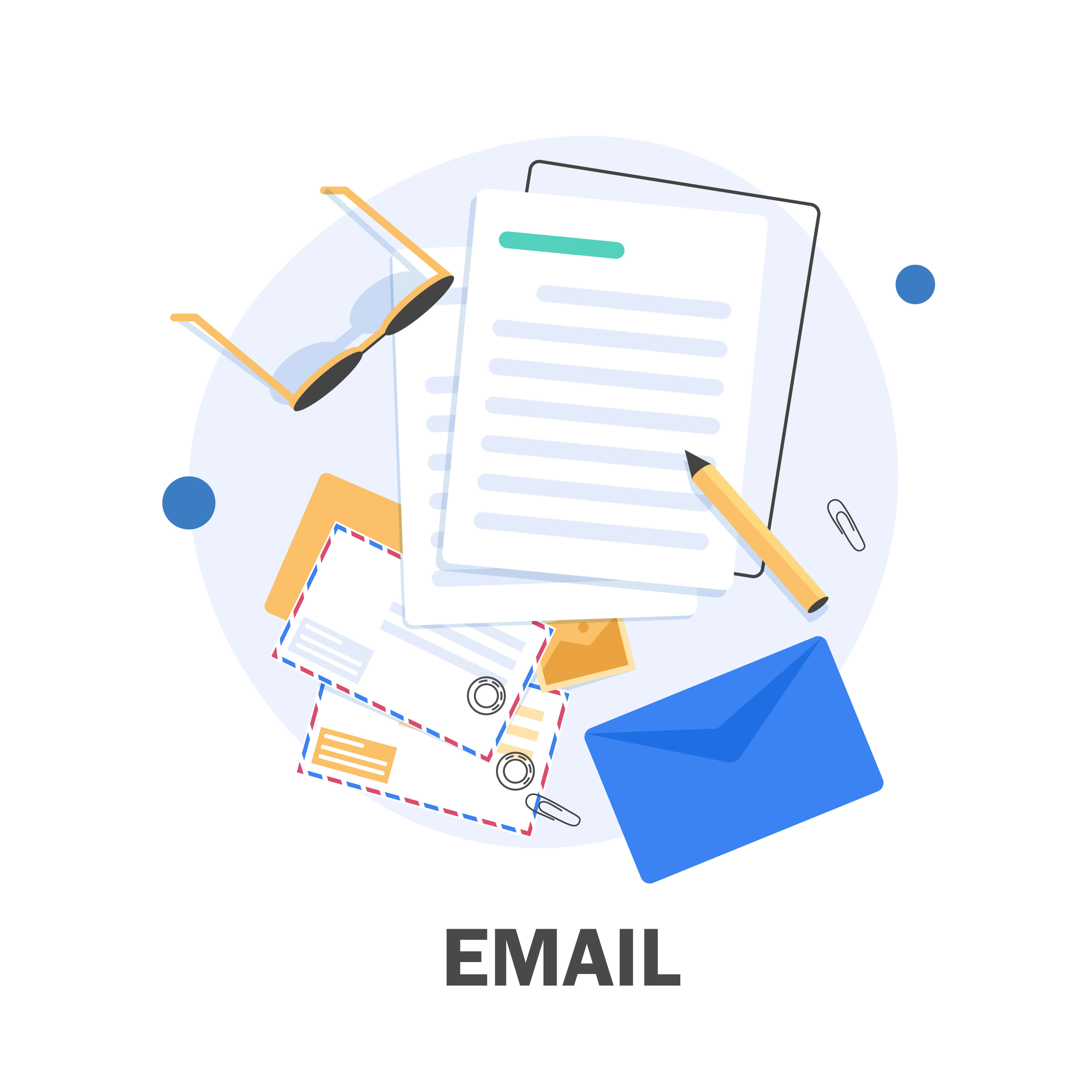 What is appointment confirmation?
Appointment confirmation makes sure that everything lives up to your expectations. By confirming appointments, you pass the message to the opposite party that you are taking them seriously.
Appointment confirmation takes adversity or mischance to enter into the case. If you run a business that provides appointment services like consultations, interviews, personal meetings, you have to integrate appointment confirmation messages into your customer service.
Whether sent through SMS, WhatsApp, or emails, appointments confirmation text should have a clickable link to confirm the appointment.
Whether your appointment confirmation is sent to customers or staff. There should be a certain to follow. It should consider whether the receiver confirms the appointment or requests to reschedule.
We said staff because it happens when hosts forget they have an appointment. Especially, in appointment-based services like clinics, consolers, beauty salons receive tons of clients every day. An appointment confirmation email is a great way to remind them about upcoming cases.
What is an appointment confirmation email?
An appointment confirmation email is a message that is delivered to website visitors who fill out the booking form, customers who have scheduled an appointment on your website, and your staff members. They are used to confirm the booking and provide the customer with crucial appointment information.
Why confirm the appointment email?
Sometimes clients may forget they have an appointment, and an appointment confirmation email is an excellent method to remind them. If they made a booking with you, their appointment confirmation will be the first individual email they get from your company. Making it count by providing a kudos, useful links, and the option to reschedule if necessary. A superb confirmation email also creates a positive first impression.

When you send out appointment confirmations, your business appears more reputable and well-run. So you gain a reputation as a high-quality service provider and may separate out from your rivals.
When to confirm the appointment email?
Many companies prefer to send an additional reminder email or text message to the customer soon before the appointment if they have booked it well in advance. This can be a shorter message—the priority should be on the appointment date, time, and location.

You may also send two confirmation emails: one when you book and one 24 hours before you arrive. The client can then release the calendar and have the opportunity to fill the position in case of need to cancel.
How to write an appointment confirmation email?
Confirmation emails are part of your client retention strategy in marketing. Their transaction is done, therefore your attention should now be on keeping them coming back for more. A clear brand voice and client satisfaction are key to establishing confidence in your company. Note that the body and the purpose of a confirmation email are different from a reminder message.
What you should take consider when confirming an appointment email?
After explaining what is appointment confirmation and why to send confirmation emails, now we will dive deeper into the important steps to consider.
1. Show your company
Add your logo as well as any font, colors, and pictures that emphasize your brand recognition. If you use social media, it's simple to insert links to your social media profiles in your email signature.
2. Talk with your brand voice
As you create your confirmation email, keep in mind that formality should reflect your brand's overall tone. Choosing a professional tone is excellent if you own a medical website or your confirmation email may be a lot of fun, though, if you own a psychology-related site. Assemble it in the same style as your website.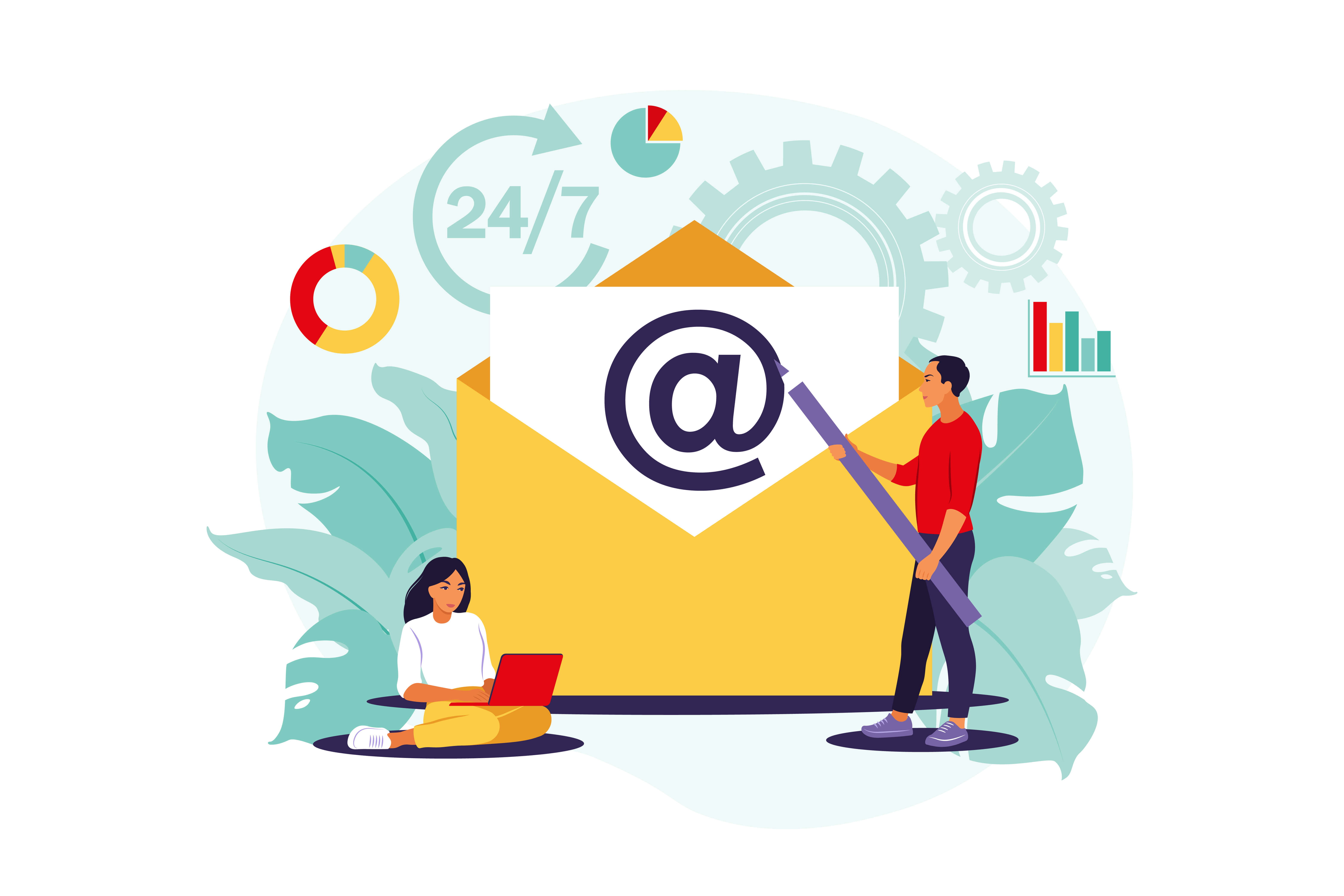 3. Make an eye-catching design
Appointment confirmation emails should be as easy as possible to read and comprehend. But don't get carried away with your creativity to the point that the message loses its meaning.
4. Check it on different devices
A template should be as good as its ability to navigate on mobile devices. Test your email to make sure your customer can read it no matter where they are.
Some points of how to write an appointment confirmation email
1. Choose the appointment confirmation email subject line appropriately
The subject line of your email is likely to be the first thing a customer sees after booking.
The email should be constructed in such a manner that the date and time of the appointment appear in the email description—this way, your customer will be informed of their appointment time every time they check their email inbox.
2. Who are you?
Be sure to provide your complete name and title, or the full name and title of any staff members they're meeting with, if you're the one being met. Your customer may need to get in touch with you, so provide phone numbers, addresses, extension numbers, and any other contact information.
3. Make it clear what kind of appointment is this
According to the industry, the degree of detail you offer will vary. In the case of medical or legal appointments, for example, the client will frequently be given a detailed breakdown of the services arranged. A life coach, on the other hand, may not know precisely what the appointment will look like until it happens.. It's best to be as specific as possible to avoid any misunderstandings if the customer forgets why they engaged you in the first place.
4. Keep the content short
Your recipient will lose interest in your message if your email is too long. If you want to maintain your recipient's attention, make your message brief and intriguing.
Other significant details that you need to include in the content:
The two most crucial pieces of information are the date and time.
It's a kind move to include an integrated map or attach your address to a map in addition to your location to make it simpler to discover. Consider putting a note of a common location if you're right next to it, especially if people have problems locating your office. Include any links to webinars or chats if the appointment is online.
Consider including your cancellation policy and the customer's payment amount if the client has made a deposit. The policy should be clear and prominently displayed so that enforcing it is as easy as possible.
Avoid the usage of slang in your communication. Your recipient's attention may be diminished by grammatical faults, so use formal language that is devoid of them.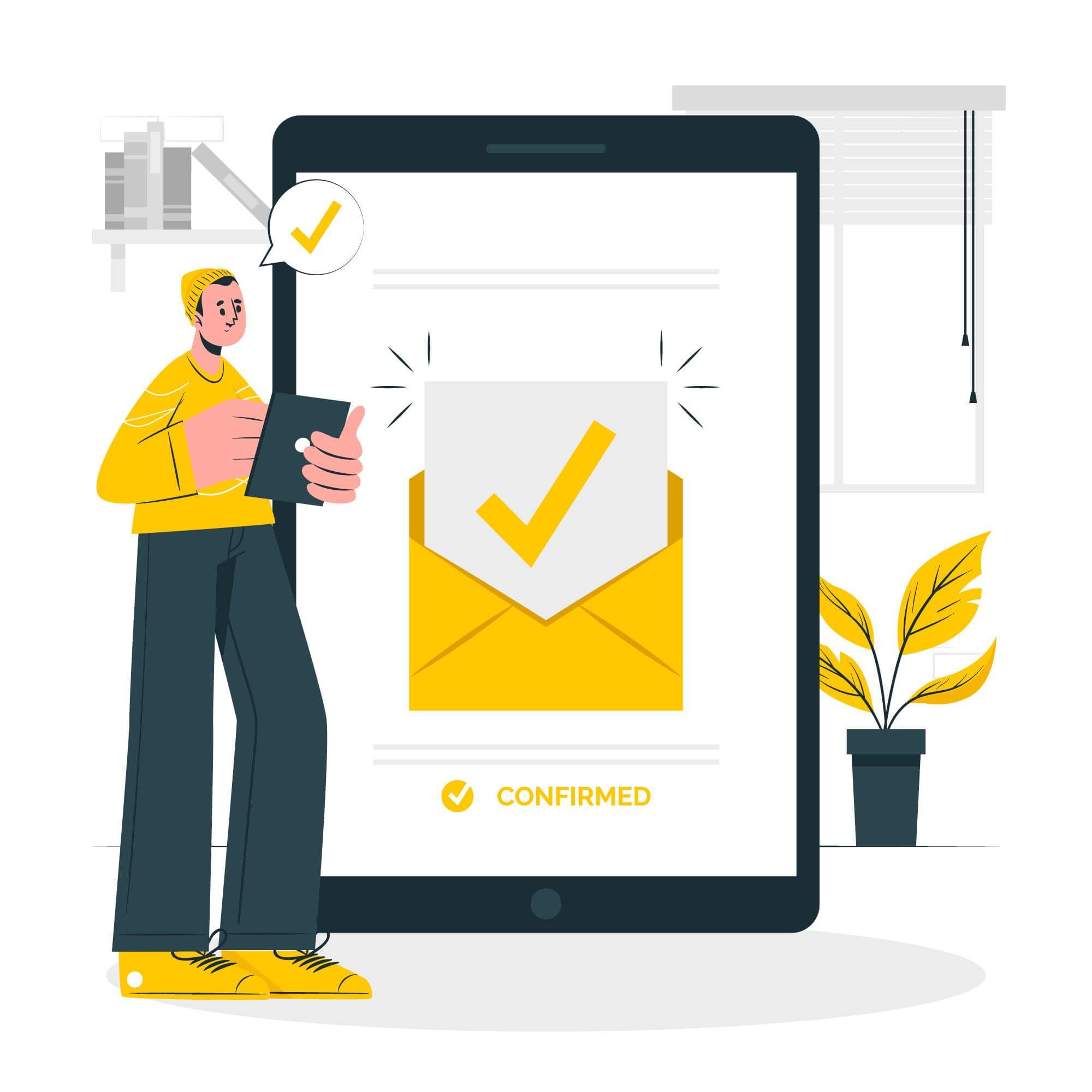 5. Personalization
If you understand what is appointment confirmation from the receiver's perspective you will add touch of personalization to your email. For a variety of reasons, personalizing your appointment confirmation emails is a good idea. The major advantage is that you're starting a direct dialogue with the client, which has the impact of connecting with them.
Use the client's name in a manner that they are comfortable with.
If this is part of your copy, think about the pronouns you employ. In fact, using the third-person plural ("they/them") as a default is a wonderful approach to include everyone you're emailing without mentioning gender.
To create placeholder tags, use the capabilities of your email client. This allows you to add particular text (such as name), which is subsequently filled in when the document is sent to the customer.
6. Contain calendar link
It is possible to add a calendar link from a linked service in most email clients.
Most tightly linked are Calendar and Gmail, for example. The extra few clicks, no matter what email platform you're using, will ensure that your customer doesn't miss their appointment.
7. Thank your customers
A short thank-you note is a must. Consider providing a quick welcome if this is the first of a series of appointments. Adding these personal touches might be easy to overlook, but if you do, your professional civility can help you stand out from the crowd.
A simple sample of how to write confirmation email for appointment:
Subject: Congratulations, Your Appointment Is Confirmed!
Dear [name],
Thanks for your booking.
Your [type of appointment] appointment is scheduled for [day of week], [month] [date], [year].
Need to change your appointment?
To make changes to your appointment, click here, call 000-0000-000, or respond to this email.
Please feel free to contact me if you have any questions. I would be ready to give the necessary assistance.
We look forward to your appointment!
Best regards, (Business name)
We hope this basic sample will help you!
In Conclusion
In this article, we informed you what an appointment confirmation email is, why it is important and How to write an appointment confirmation email. For your information, there is such a great plugin for WordPress-based websites, Booknetic for appointment booking in any type of business. We also suggest Try Demo version, to learn more!
Sign up for our newsletter
Be the first to know about releases and industry news and insights.
Let's

get started

on something great
Booknetic is a simple yet powerful plugin for accepting online bookings & payments on your WordPress site.