How to Write a Reminder Message for a Meeting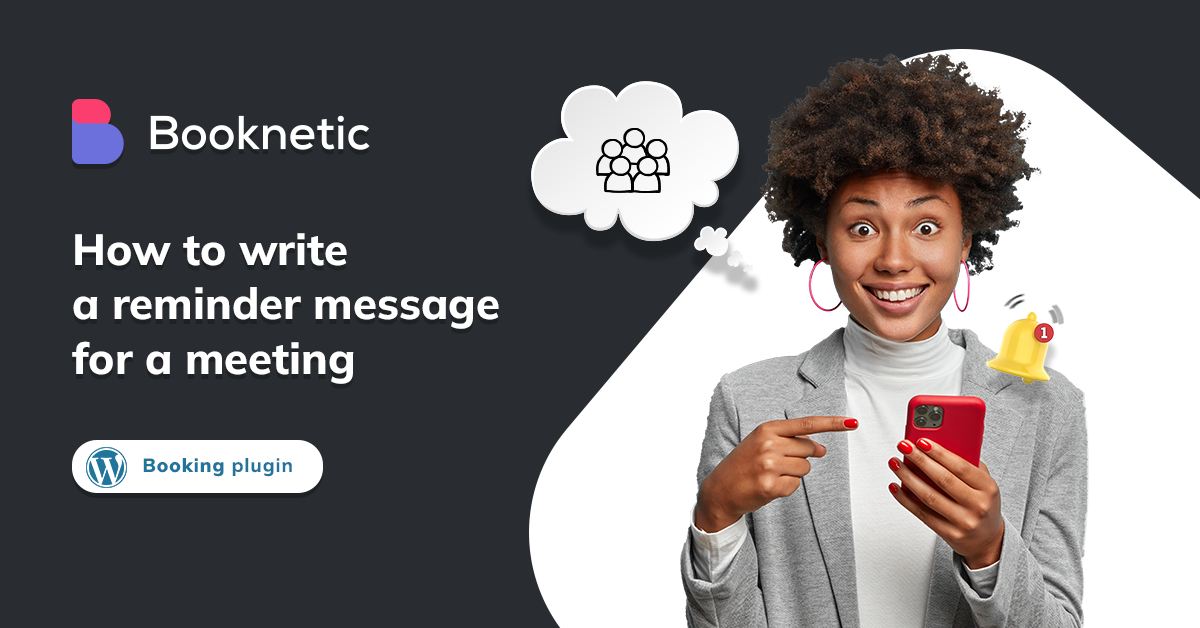 How to write a reminder message for a meeting that is not slid through without a single look? Well, it is not that easy to find the right tone with the right information. But, in this post, we will explain how to write friendly meeting reminders that get opened.
Why send meeting reminders?
If you think that your job is finished when people register for appointments or meetings you are wrong. We do not say that having a filled calendar is a small thing but your meeting reaches its goals when registrants actually attend in the end.
Since we people forget about our necessary grocery list before going home, it is easy to empathize with why our customers forget about their meetings. Your clients may schedule a meeting today in advance of the week and forget about it a few hours later. Reminder messages are also helpful for increasing customer retention rates.
You need to use client contact details to send meeting updates, reaching the meeting day. Sending email reminders of a meeting to invitees helps to keep events in the minds of prospective clients and avoids losing any participants. Keep in mind that reminder messages are different than appointment confirmation emails.
How to write a reminder message for a meeting?
Before getting into the nitty-gritty details of how to write reminders for meetings, there are a few general considerations that you need to know.
To begin with, keep in mind that the recipient should know what the event is for, what they are expected to do, and by when. For example, if it is for a group event, you need to give the details about it, mentioning the speakers' names, hosts, etc.
However, the purpose of reminder messages is to remind the audience about the event they have registered for. So, it is nice to keep the details relevant to the meeting without featuring a pitch or general information. Considering that most emails are opened on mobile devices, lengthy texts will not do the job.
Lastly, if you want to write a friendly reminder message use active voice in sentences. Active voice makes your message more straightforward and has a human touch to it. To be clear look at the following cases you might use:
Active: I'm looking forward to seeing you for a haircut appointment.
Passive: Your haircut appointment is approved.
Feel the difference?
In the age of conversational chatbots, you need to shy away from robotic sentences.
Now that you have some idea of a meeting reminder, let's go through the key components of the message.
1. Meeting title
The message title is the preliminary element to include in your meeting reminder. If you are sending an email this would be the email subject line. It should tell the receiver exactly what the email is about and compel her to open it.
There is no point to write long copies and including all the meeting details in the subject line. The aim is to write a brief line and include mention the main message:
Monday psychology therapy appointment
Modern art class, 5th room
Reschedule the weekly employee meetings
Are you joining Saturdays' spa session
Don't get lost on the [date]
Are you ready for the [event name]
Mark your calendar at [event date]
[event name] starts tomorrow
2. Greeting
Don't ever jump into a conversation without greeting the recipient. Greeting defines the tone for the body of the email. You can start by "Hi, Grace!", "Hi there, Andy". If your company culture is more formal, you can start off by "Dear Kate!", "Hello, Jean".
To get off on the right foot proceed with a friendly conversation.
Hope you are having a great week.
We hope you are excited about the annual lawyers' conference.
This is a friendly reminder to confirm your appointment with Doctor Melissa.
3. Time & date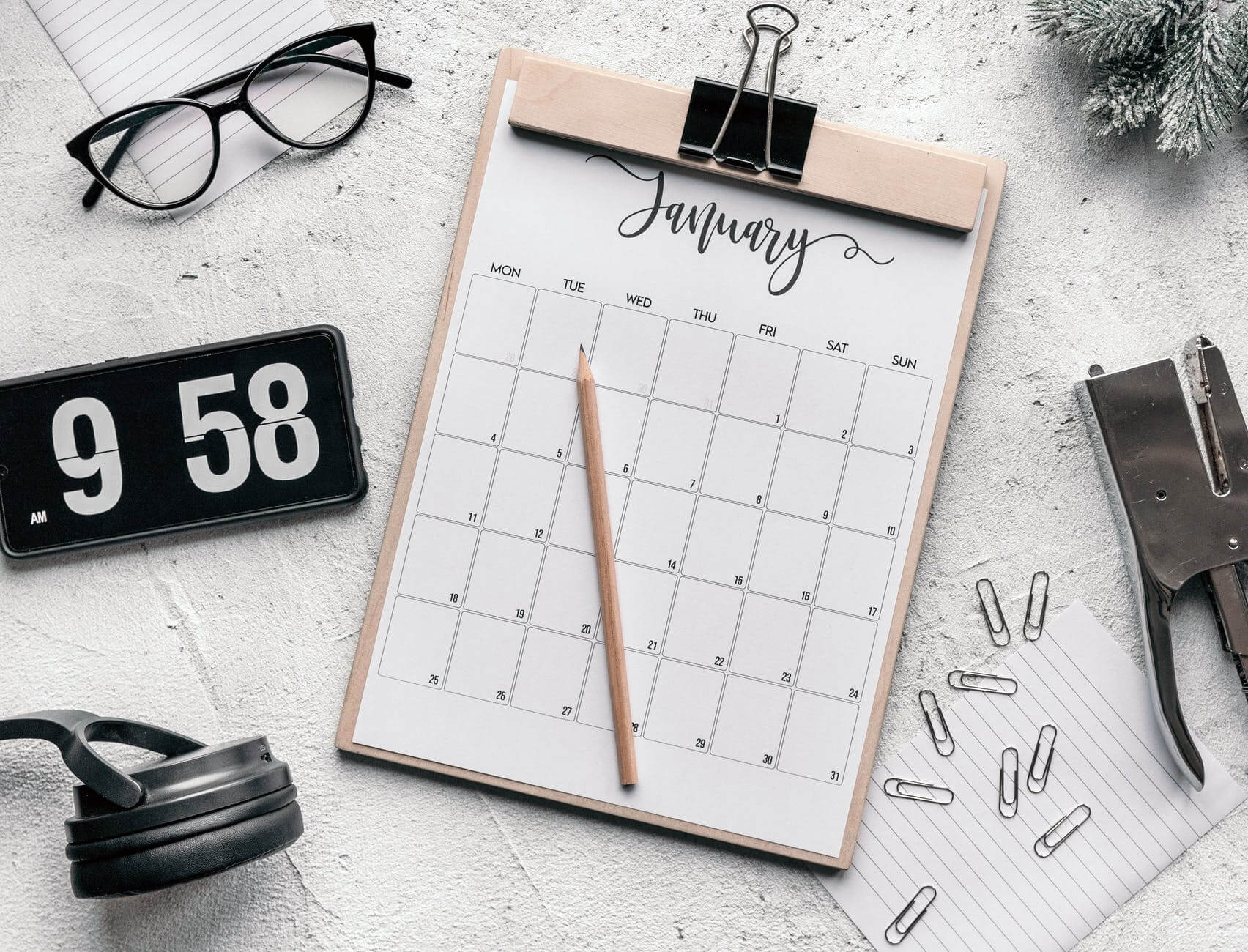 Time and the date are exactly what you want to remind the receiver. To make them clear and visible to the receiver, highlight them in the reminder message for a meeting.
And, include the timezone to make sure that everyone tunes in at the right time. This is especially important for virtual meetings or irregular events that may gather an audience out of your locale.
Friendly reminder about your upcoming spa appointment on [date and time]
Hope your calendar is marked for [date and time]
I wanted to remind you that we have an appointment booked on [date and time]
4. Context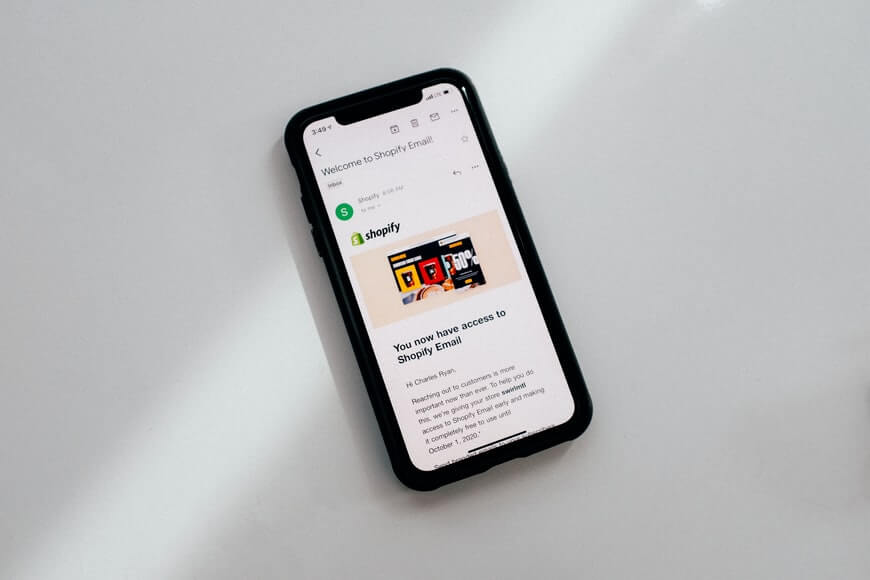 While the recipient is aware of the meeting (even if she may forget it), you need to let her know why you are emailing her. Mail body is where you provide the purpose of the event, its context. Include the specific names or the general purpose of the meeting for a to-the-point explanation.
If you want you can combine the date & time part with this to be more clear on your purpose.
I am excited to see you at the summer photographers festival
This is a friendly reminder confirming your massage appointment on [date and time]
Due to the recent weather conditions in Sydney, we have to reschedule Monday's open photography class to Wednesday
5. Meeting location
Showcasing your meeting location is a must in a reminder message. Mention the street you are located in and the building number to be precise. It is best to embed your Google Maps location to the email to help attendees easily find your venue. Also, consider:
Press here for direction and parking information
6. Provide the required instructions
It is important that you give the registrants all the clues so they come prepared. Instructions include all the important nuances that will be necessary for the course of the meeting. For law firms this could be legal compliance documents to bring with; for training, it is the list of supplies for classes; for medical appointments, previous diagnosis papers, vaccine appointments.
This is kind of a freestyle area you can design up to your meeting purpose. You can use it to share additional information concerning the meeting rules. Yet, to keep it short, instead of listing whole lines embed the link to the event agenda, social media channels for further contact, etc.
7. FAQ
Before coming to any appointment participants may have certain questions to address. If you have an FAQ page it is better to include a link to the meeting reminder template. It ensures that your prospective clients have no questions or concerns prior to the meeting. Also, a
a descriptive mail body reduces the need for further calls or email follow-ups.
8. Sign off
You wrote your subject line, explained your purpose, and provided all the details, the last thing to end the reminder message for a meeting is to show your appreciation to the registrants.
You can also use the meeting reminder template to thank the contact for scheduling the appointment. A simple thank you note can impact how the recipients interact with your email. In that case, place your thank you note in the upper part of the email.
Thank you for your interest
Thanks for prioritizing this event
If you need further information, I'll gladly answer your questions
I look forward to seeing you soon
Remember that the closing note should follow the tone of the overall reminder message.
Sincerely
Best regards
Stay safe
Cheers
Since the message is for a company meeting or if you are a sole proprietor for you, make sure to include your company name or your own to depict your presence.
In the end, In the end, your meeting reminder template is this:
Subject line: Modern art class, Wednesday
Hi John,
Thanks for taking an interest in our open art training.
I'm just following up on our psychology appointment coming this Monday at 11 AM, EST.
To make the appointment run smoothly, I'm asking everyone to bring the necessary types of supplies. Please check the attached documents to see the list of materials before coming to the class.
Click the link for venue directions.
See you there,
Melissa
For large events consider the one below:
Subject line: Annual parents - pediatricians meet up on December 12
Hello Mary,
This is a friendly reminder about our upcoming annual meetings with clients that will be held on December 12 in Wellington Heights at 2 PM. Upon the arrival of the meeting, there are a couple of things we would like to mention to our guests. I've attached a copy of all the details about the event. Please arrive at 15 earlier to the event.
If you have further questions, I'll be glad to send additional information.
I look forward to seeing you soon.
Best regards,
Dr. Marcel from Happy children
How to send a meeting reminder email that gets opened?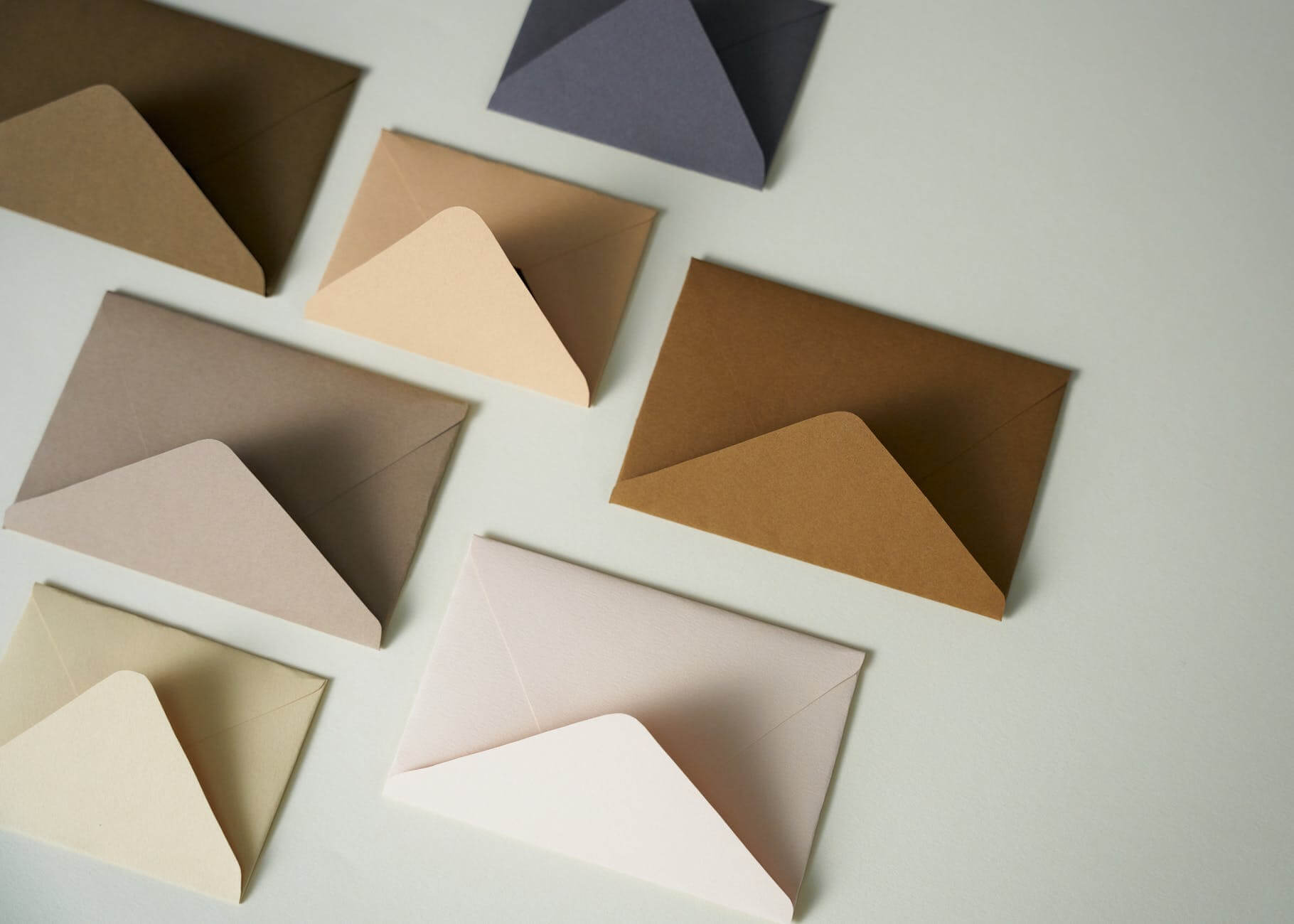 Even if you set a tight appointment policy and send smart reminder messages, you may still end up with a low attendance rate due to unopened emails. To some point, it is understandable that people's emails are flooding with promotions and other subscription emails. Yet, there are still points where you can boost email open rates and at least make sure that the emails reach the targeted audience.
1. Write a striking subject line
As we emphasized earlier, your email subject line has a profound impact on the open rates and how people respond to them. So, make sure they are to the point and receivers understand what it is about.
2. Find the best time to send them
If you want to know how to send a meeting reminder email that is not lost of hundreds of other emails on the receiver's inbox figure out the best time to send it.
Obviously, you may not know the best time without trying, you can predict the time according to the timezone or the busy hours of the audience. If the meeting is about a global event, make sure to adjust the timing to the proper of the region.
3. Test
You might be confident about the copy and timing of your reminder message but still end up with low open rates and worst of all, a low attendance rate. A practical solution to prevent them is testing email variables. You can test the same notification email with different subject lines or the timings of the messages sent.
Another crucial point you can test if you want to know how to write a reminder message for a meeting is their days. Depending on the urgency of the events you can send the reminders one week before; 3 days before, or on the day of the meeting to see how people naturally respond to the event about to happen.
Using software to automate reminder email before meeting
By knowing how to send a meeting reminder email, you will generate a higher attendance rate and efficient results. To set up reminder messages you need automation software. If you are using WordPress, you can easily automate your meeting notifications and reminders using appointment booking plugins.
Booknetic can send automatic notifications and reminders to staff members and clients. The great thing about the plugin is that you send different types of notifications such as messages, emails, or WhatsApp depending on the course of events or the registrants' usage practice. This is another advantage over regular automation tools where you can only use message or email automation.
You can use premade shortcodes or create your own meeting reminder template that matches your business objectives. To find out how the system works check the live Demo.
You can send an email reminder of a meeting about appointments made, rescheduled, confirmed, approved, canceled, and payment confirmations.
Wrap up
Forgetting to send a reminder email before a meeting is equal to the registrants' forgetting about your events. A well-prepared reminder email will cut down on the number of missed appointments and last-minute cancellations. To sum up, to write an email reminder of a meeting, you need to keep the message short, kind, and to the point.
Sign up for our newsletter
Be the first to know about releases and industry news and insights.
Let's

get started

on something great
Booknetic is a simple yet powerful plugin for accepting online bookings & payments on your WordPress site.