How To Set Up a Newsletter In WordPress Site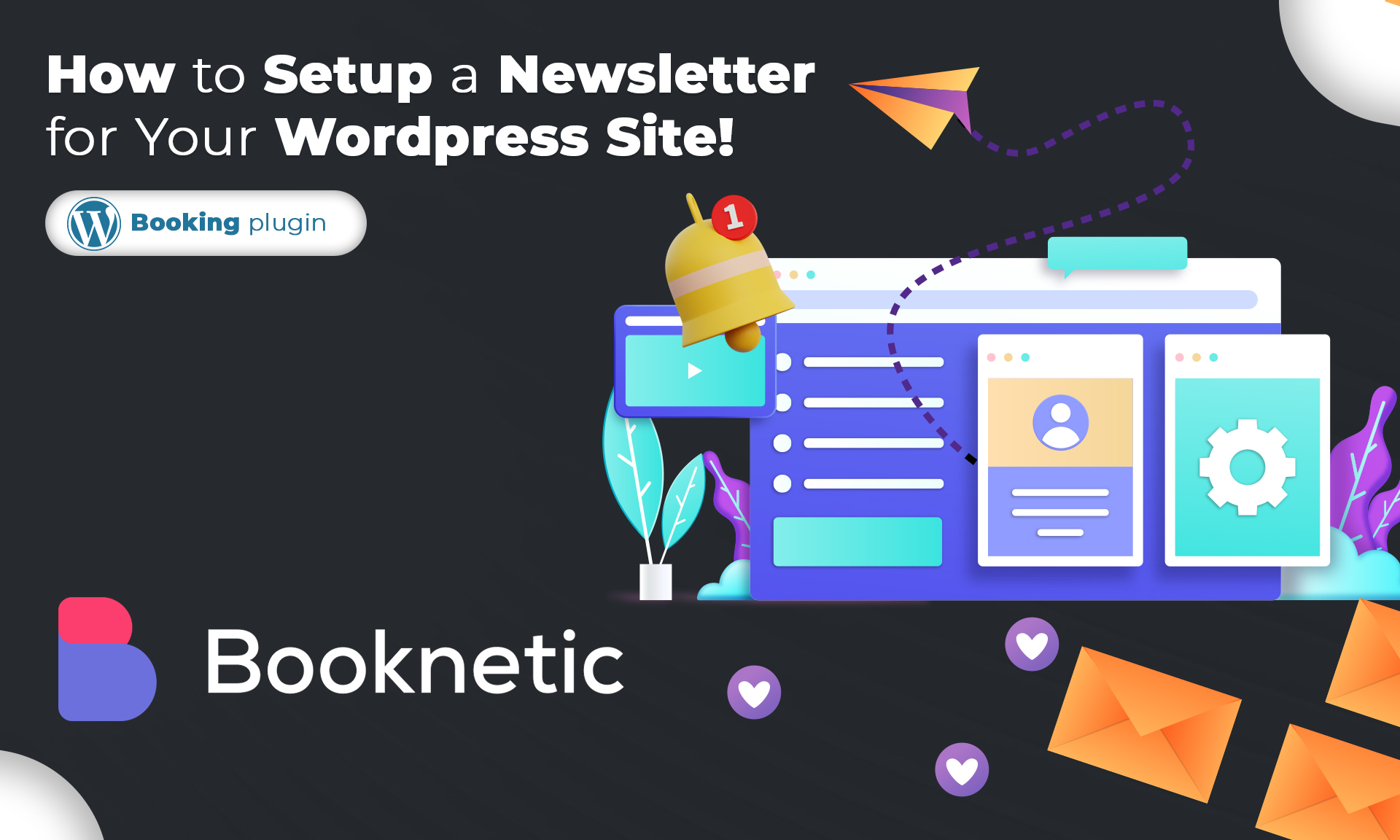 Do you want to send out an email newsletter from your website, blog, or online store? Are you wondering how to set up a newsletter in WordPress site? An email newsletter enables us to contact your fans, entice them to return to your blog, and transform them into consumers. The problem is that many newcomers struggle to get started with an email newsletter. The primary reason for this is that they believe it will be too complex or time-consuming. That was ten years ago, but now it's so easy to create an email newsletter that even a non-techie can do it!
What is the concept of an email newsletter?
An email newsletter is a type of online contact that helps you send out information, tips, and updates about your product, company, or non-profit organization.
People must access your mailing list by including their email addresses to get these alerts. Subscribers, leads, and connections are all terms used to describe these people.
Email newsletters are used in a variety of forms by both businesses and people. Companies, for example, use email newsletters to give customers sales information, new arrivals, and the most recent news.
Websites and bloggers use email newsletters to deliver content updates, boost traffic, and create a loyal audience.
What are the benefits of setting up newsletter emails?
Did you know that more than 75% of people who visit your website today will never return?
It's not your fault; the internet is vast, and there's a lot of information available.
You can turn some website users into subscribers by starting an email newsletter. You'll be able to keep in contact with them and entice them over to your website until they sign up for your email newsletter.
You're missing future readers and clients every day if you don't get an email newsletter.
Facebook and Twitter, for example, restrict the audience's reach. More specifically, most of your customers might not be updating their social feeds as much as they should be.
Individuals are prone to checking their email inbox several times a day. The majority of customers use a mobile device with email alerts enabled.
Is necessary to set up a newsletter?
Considering the cost of setting up a WordPress website, it is essential to find a way to monetize it and make development more affordable. A newsletter aims to keep readers informed. The core aim is the same, whether it's telling potential buyers about a new product or informing followers that you have something new for them.
So, to answer the question, "Who can use a newsletter?" The answer is anybody who needs to connect with a group of people. Staying in contact with your clients, followers, or listeners is also easy with an email newsletter. This serves to remind them that you are present and to redirect them to your website.
The use of social media networks as a tool for engagement is crucial. You'll need a social media presence if you want to advertise yourself or your product. However, most social media is brief and quickly overlooked.
In contrast, an email newsletter in someone's inbox must be responded to. It can be read or erased, but it cannot be overlooked. You should start a newsletter if that sounds like an appropriate situation for your post.
So, how do you go about building a good email list?
It's simple to start an email newsletter, but it's more challenging to develop a mailing list.
You've already taken the first step if you're persuaded that you need to launch a newsletter. Who, on the other hand, will be getting your newsletter? The next move is to create a mailing list. It also entails obtaining email addresses or subscribers. Here are the ways for this:
Make use of your website
You may presume that if anyone is on your blog, they are interested in what you're saying or selling. Ensure people see a form where they can give you their name and email address.
Every page of your website should include a link to your form. You may also use a popup or another attention-getting gadget to draw attention to the fact that you have a newsletter.
The aim is to make it as simple as possible for people to sign up. But they must first be aware that there is something to subscribe to.
Give away something
A giveaway is another fast way to get emails. A word of caution, though: a giveaway must be relevant to what you're doing to be competitive.
To put it another way, if you're trying to expand a podcast about books by holding a sweepstake to give away a barbeque grill, you're only going to attract people who want a chance to win a free grill, not people who care about books.
They'll delete your newsletter, unsubscribe, or worse, report it as spam if you contact them about your book's podcast.
Offer exclusive access or information
Providing access or material that isn't readily accessible on your website, similar to a giveaway, is an excellent way to attract interested subscribers. This technique is commonly used for white papers. However, you can provide a variety of incentives to entice a visitor to join your mailing list.
Links to "members only" forums or chat groups are excellent to set up a newsletter. For example, are all good ways to pique someone's curiosity. People would exchange their email addresses for valuable details.
An excellent newsletter is made up of equally great material. What makes a successful newsletter?
Give your subscribers content they want to know. Why did they sign up for your WordPress newsletter in the first place? What exactly were you proposing to them? When you're writing, keep that in mind.
Images and colors can be used to express concepts in an easy-to-understand manner. Even if people don't read the whole newsletter, you always have a chance to get their attention visually.
Map out your newsletter in HTML, and remember to leave enough space for the material to breathe. When subscribers are confronted with a wall of text with no white space, they are more likely to delete or save the email to read later (and "later" can quickly become "never"). Even if you're presenting a lot of material, divide it into smaller parts to make it appear easier to read.
What about spam, then?
You have to take every step to avoid getting your messages marked as spam while sending a mass email, whether using a commercial email product or your host's server. If your server receives too many spam reports, it will be added to "blackhole lists."
Mail servers use these lists to determine which emails to reject. You don't want to be on any of those lists.
As we previously said, some recipients would label your messages as spam regardless of what you do. Let's take a look at how to prevent the other beneficiaries from doing the same. If you don't want to end up in a spam box and receive high email open rates, pay attention to your subject line, receiver list, timing, and other important factors.
Use a double opt-in system
That means you send them a confirmation email after giving you their email address, which they must accept. This is accomplished by clicking a link to confirm their desire to be added to the list.
The opt-in mechanism is the norm in most email marketing programs.
Maintain the relevance of your subject lines
To set up a newsletter email, ensure the subject line of your email corresponds to the content of your newsletter. It's tempting to use a controversial or surprising subject line to entice recipients to open the text. Still, if the contents of your newsletter aren't contentious or shocking, you might run into issues.
If there is a mismatch between the subject and body of your email, some recipients will mark it as spam. Some anti-spam systems search messages for "spammy" subject lines and automatically place them in spam directories.
Try to provide complete contact details
Don't use a mask or some other method to conceal who is sending the text. Make sure to include your name, as well as the name of your blog or business, as well as a valid email address. You may also be needed to provide a physical mailing address, and an unsubscribe connection, depending on where you live.
Most marketing emails will have those details in tiny print in the message's footer. That's perfect, as long as you stick to the rules.
So how to set up a newsletter in WordPress?
There are a lot of ways to set up a newsletter for your WordPress site. One of these ways is using a newsletter plugin for your website. Many free plugins are available for this process. Try to find the best plugin to set up a newsletter in WordPress. Here are some of best WordPress plugins for email marketing:
Newsletter
The newsletter is a free WordPress plugin that allows you to send unlimited newsletters. The premium edition includes extra features and integrates with other plugins such as WooCommerce and WPForms.
Although the newsletter is free, you may want to upgrade to the Premium edition to gain access to all extensions.
You can configure Newsletter to use an external SMTP server. This is highly recommended because it can increase the deliverability of your emails.
You can set the speed at which emails are sent, which is helpful if you're sending them via your web host and they've set restrictions.
There is a range of free Newsletter add-ons available. This could be used to build a newsletter archive and lock content so that people can only access it after subscribing.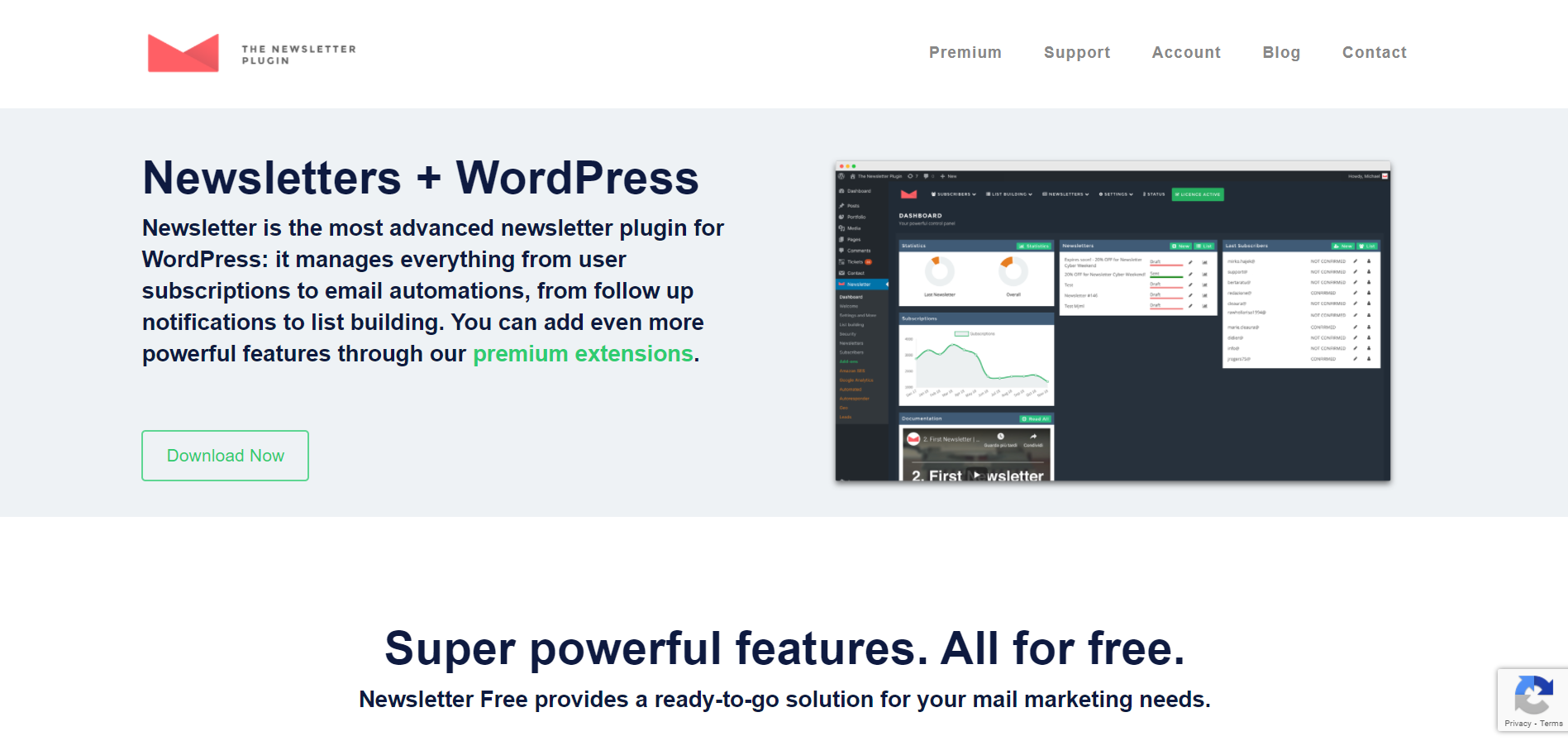 Sendinblue
Another email marketing service that we recommend is Sendinblue. It's easy to use and comes with a free plan, as well as a simple WordPress plugin.
You can use Sendinblue to send emails from your website in addition to email marketing.
The Sendinblue WordPress plugin is simple to set up in your WordPress dashboard. You unlock it using the API key from your Sendinblue account once it's been established.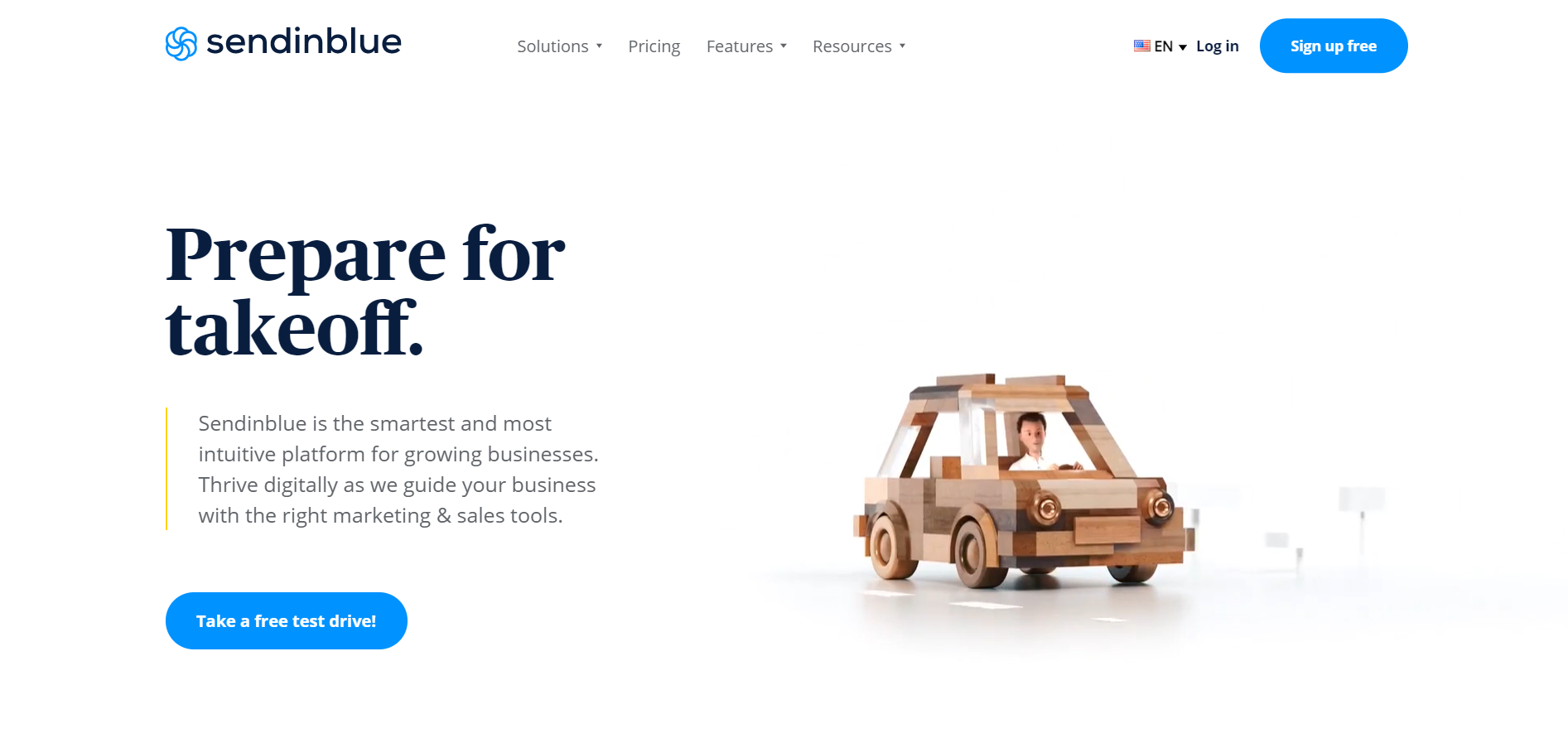 There is an entirely free plan that allows you to send up to 300 emails to your newsletter list every day. This plan does not require you to enter any credit card information. The customer support team at Sendinblue is friendly and quick to react. You can reach out to them via email or live chat.
OptinMonster
OptinMonster is a popular WordPress marketing and popup plugin. It enables you to set up newsletter opt-in forms to expand your email list and turn more abandoned visitors into subscribers.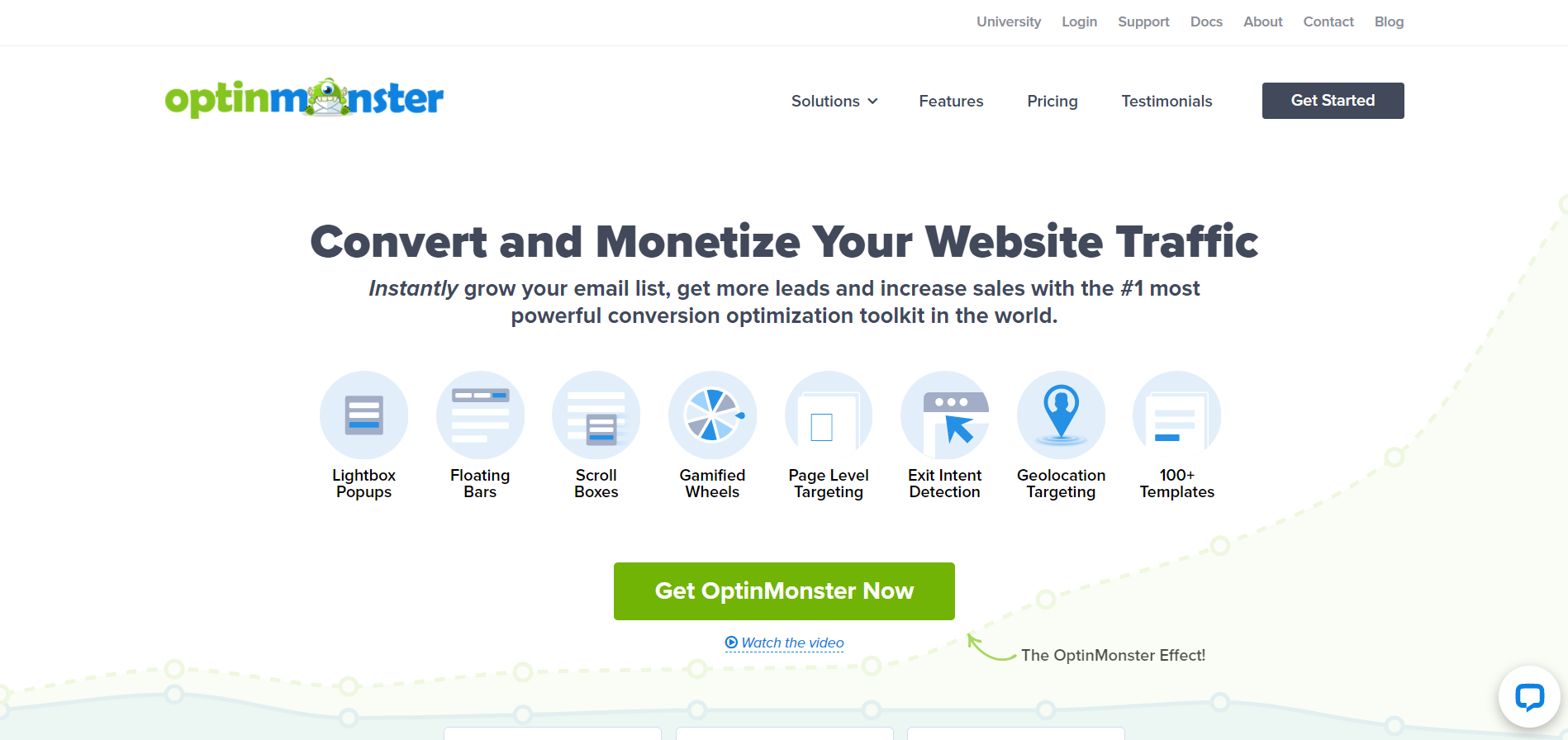 All primary email marketing services and famous WordPress newsletter plugins are compatible with OptinMonster.
OptinMonster interacts with a variety of email marketing platforms, including well-known providers such as Constant Contact. It also works with third-party plugins such as Sendinblue and MailPoet.
Conclusion
In this blog, we tried to explain how to set up a newsletter in WordPress. So always give something of value to your recipients, never try to cheat or mislead them, and always be honest about who you are and why you're in their inbox.
You will reap excellent benefits if you approach email newsletters positively. Your clients or supporters would be more receptive to your messages and suggestions if you are more linked to them.
Sign up for our newsletter
Be the first to know about releases and industry news and insights.
Let's

get started

on something great
Booknetic is a simple yet powerful plugin for accepting online bookings & payments on your WordPress site.