Best WordPress Themes for Psychologists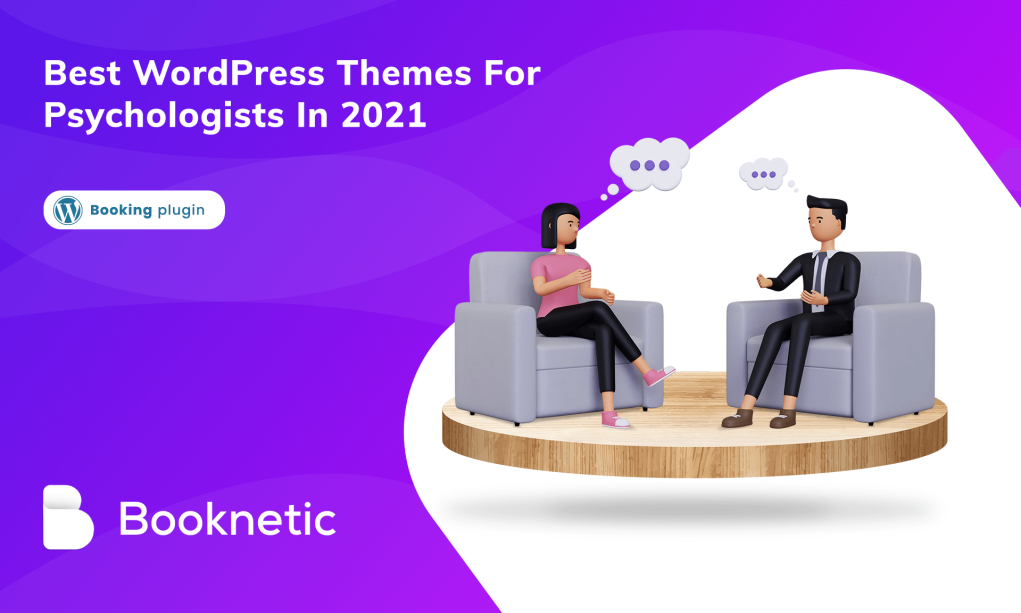 You can represent yourself as a psychologist best by starting a practice as a psychologist. Through a website you represent yourself properly online, sell truth and gain new customers in an easy way. "High" returns are only achieved by 51 percent of individuals who have owned their website for five years or more.
Especially, if you choose a proper theme that suits your aim, your site will be more appealing. In this blog post, we will introduce the best WordPress themes for psychologists.
Before listing, do you know what a psychologist's website should look like?
At first, a professional services website should have a soothing effect. Think about the people you want to support if you want to be truly successful. And don't forget to consider their issues, problems, and difficulties. Let your preferred clients know they've found the ideal location for support by creating a website for them at the end of this process.
In addition, your psychology website should be easily accessible via search engines such as Google or Bing. Your top pick is to invest in search engine optimization (SEO), which takes into account several factors, including the speed of your website, its content, and so many others.
How to pick up a purposive psychologist WordPress theme?
Remember that your website is not all about you. It should demonstrate that you are the best psychiatrist for a specific sort of client. This one's about a guest. Prospective clients want assurance that you'll be the best therapist for their particular needs. Hence the need to review your site from a target client's perspective.
Be sure to include images on your practice's website. When images are used to break up long paragraphs of text, it helps make the page easier to read. In addition, they provide context for your content. Depending on the subject matter, your images may evoke feelings of joy or reflection. Do not forget the power of a single image.
Your psychological therapy website should be mobile-first and adaptive. Mobile devices account for 50% of all website traffic. This will ensure that your site looks nice on mobile devices, such as smartphones and tablets, as well as desktop computers.
Come have a look at some well-known psychologist website designs
1. Jonathan Sheehee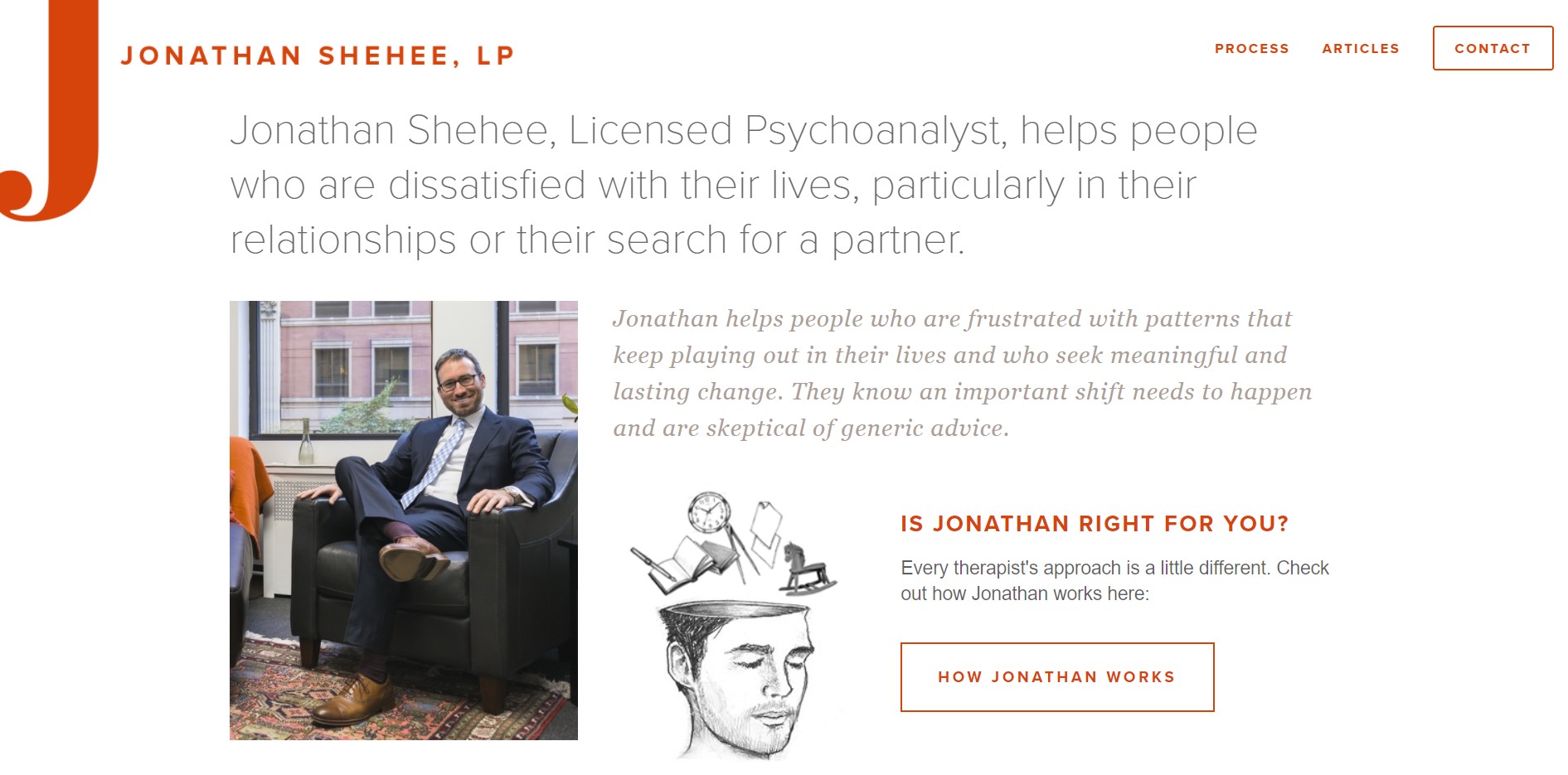 Modern, professional and friendly all rolled into one. In addition to a welcoming photo of Jonathan and a brief introduction, the 'how Jonathan works' CTA makes it easy for visitors to discover the information they need right away.
2. Banana Jane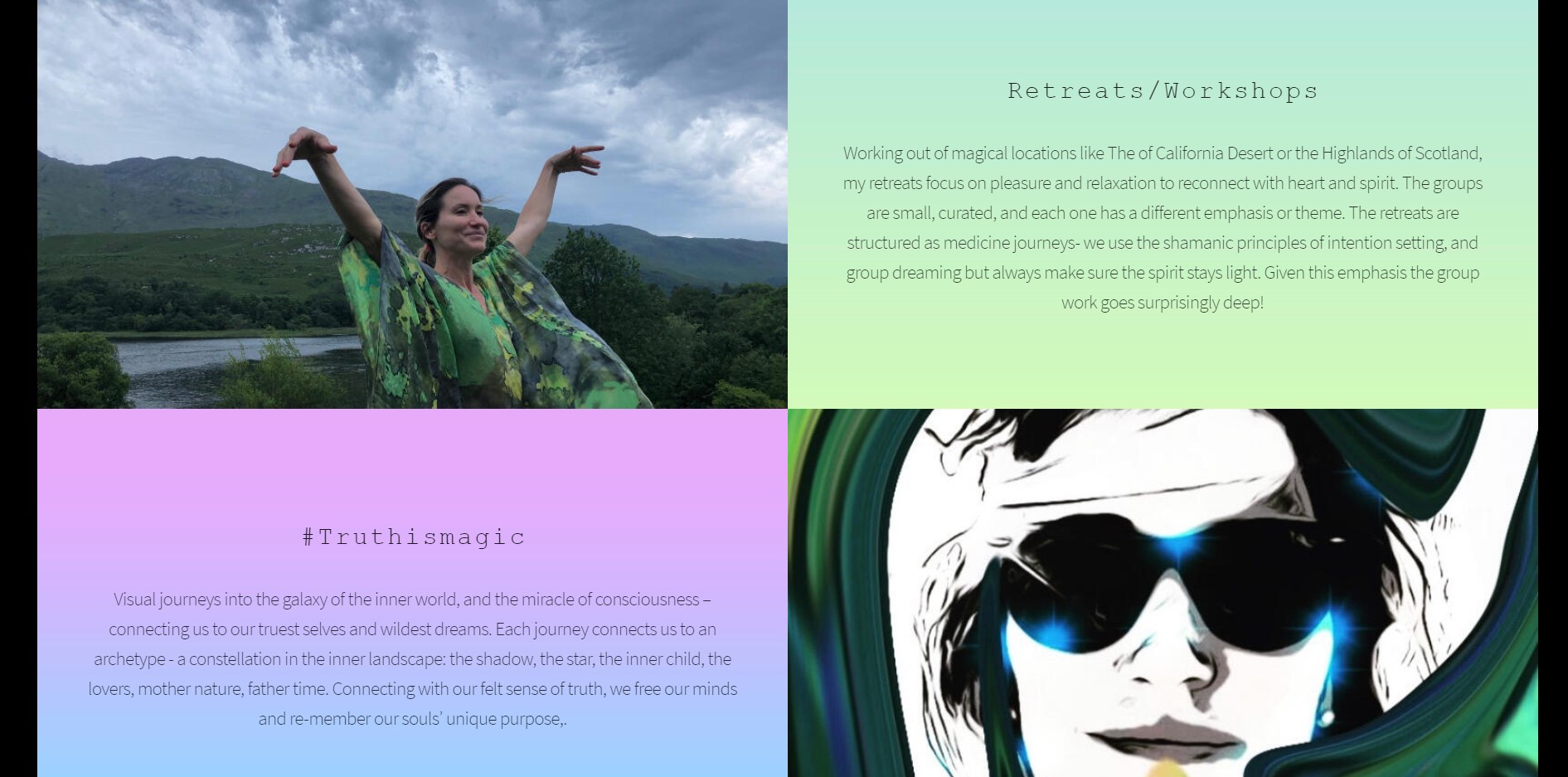 There is no doubt that you have never seen a therapist site quite like this one before! To create an appetizing design, Banana Jane makes use of trendy pastel colors, a lively moving visual (the banana peels), and entertaining typefaces. Aside from making it easier for users to interact with Jane, it also helps them relax and enjoy booking a session.
3. Ellie Vargas Therapy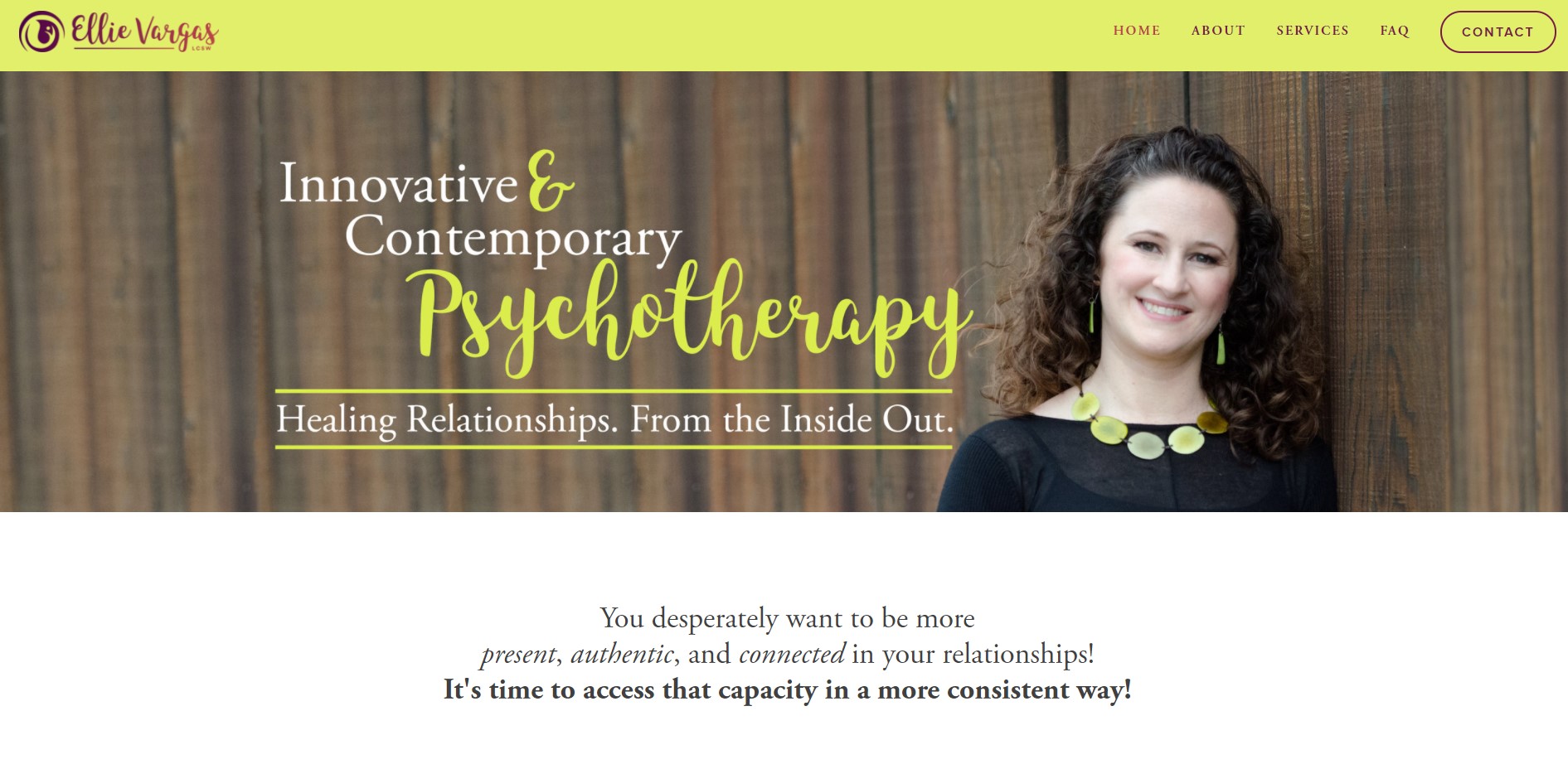 It's no secret that greens and blues are relaxing colors, which is why so many psychologists use them. You run the danger of being mistaken for someone else if you utilize them. Ellie's site has a fun typeface with a yellow and white color design. In addition, the design incorporates a warm, inviting photo of Ellie herself, which helps create a connection between Ellie and her audience right away.
According to these examples, get familiar with some key points while choosing psychologist wordpress theme for private psychology practice:
If you're planning on doing psychotherapy, your prospective clients will want to know if you're going to be a good fit. For example, you can achieve this by customizing your website. You should use warm photographs of yourself, and you should use colors, fonts, and photography that are appropriate for you and your company. When it comes to connecting with your desired customers, the uniqueness and authenticity of who you are will help.
Establish each page as an independent category; instead, consider your visitors' end-goals when creating your pages. Enable customers to browse easily around your site and quickly locate relevant content by carefully designing your pages and navigational structure
Time to flick through Best WordPress themes for psychologists
1. Hypnosis – Psychologist WordPress Theme for Family
As an interesting psychologist WordPress theme, Hypnosis Family Psychologist is very easy to change for WordPress site developers. The theme's design is simple, yet classy. Hypnosis is available through TemplateMonster and is appropriate for both online services and in-house psychologists.
WordPress users can alter the look of each page in Hypnosis by using the theme's Advanced Theme Options panel. Additionally, it has a calendar and Google web fonts. From the theme options panel, you can customize a blog and portfolio area. There is no one-click demo installation and import feature in Hypnosis, therefore users must follow the given installation instructions.
2. Zelus – WordPress Theme for Psychology Counseling
Psychology and counseling-related procedures can benefit from one of the best WordPress themes for psychologists, Zelus. This way, customers who are in need of your help will see that you are professional and approachable from the start. The warm color palettes used in the theme create a welcoming and non-threatening atmosphere.
As a bonus, you can quickly create and edit your own background images and replace them with photos that showcase your company's services. An appealing aesthetic appearance is crucial to attracting visitors and encouraging them to purchase your services.
Because this theme comes with a built-in email opt-in form on the homepage, it will help you strive to keep consumers within your network who are still looking around for services. When your customers have developed trust in you, you may start a mail series to nurture them. Additionally, the simple contact form function allows you to capture any possible inquiries, allowing you to win consumers who are on the verge of making a purchase decision.
3. Divi by Elegant Themes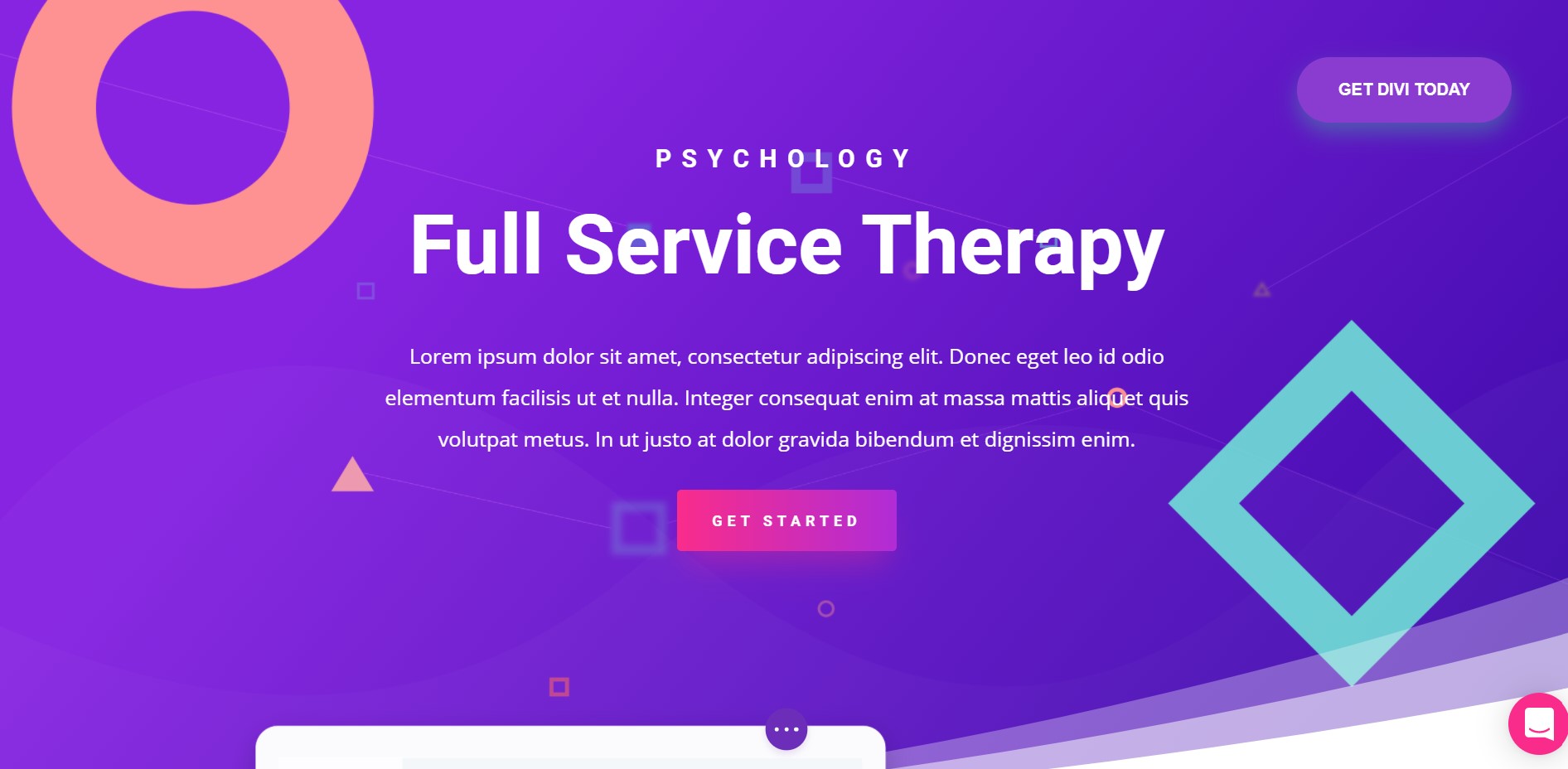 When building client sites, WordPress aficionados and professional site builders will love it. A point-and-click page builder is included with Divi. While viewing your site, you edit it instead of using options menus. If you want to include elements such as video or a slider on your site there are dozens of modules to choose from. They are ready for you to customize by simply dragging them onto the page.
You'll get a tried-and-true product by choosing Divi as it is one of the most popular and best WordPress themes for psychologists available today! Aside from the fact that this theme is very popular, there's no reason why any two websites built with it should look the same! In addition to a large library of templates, this theme offers a wide range of customization options and a powerful Divi Builder tool.
4. Mindron - Psychology & Counseling WordPress Theme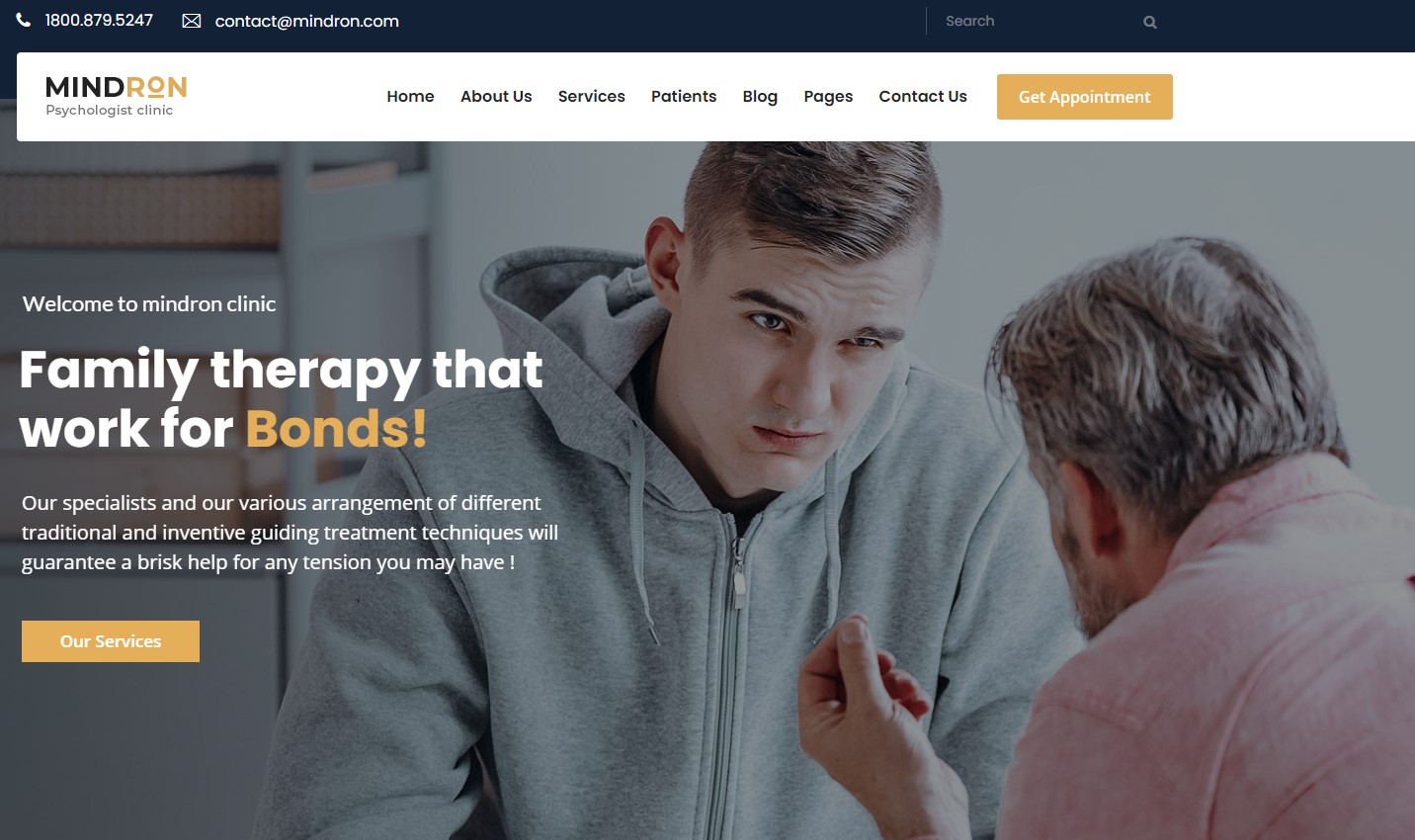 As long as you choose WordPress and Mindron, you could have your psychology or counseling services online in a matter of hours. With WordPress and Mindron's one-click demo importer, you can quickly lay the groundwork for your new site. Prior to getting started, you'll need to decide which of Mindron's four different homepage layouts you'd like to use.
When it comes to the homepage of your website, it could include a large slider with photos and key information about your services. They will see a list of conditions that you can help people with as they scroll down the page, followed by information about you or any of the other therapists or psychologists with whom you collaborate. On some homepage layouts, a carousel widget can be used to highlight some of the key reasons why someone should consider getting in touch with you, which is another useful feature.
5. Psycholox : Psychology & Counseling WordPress Theme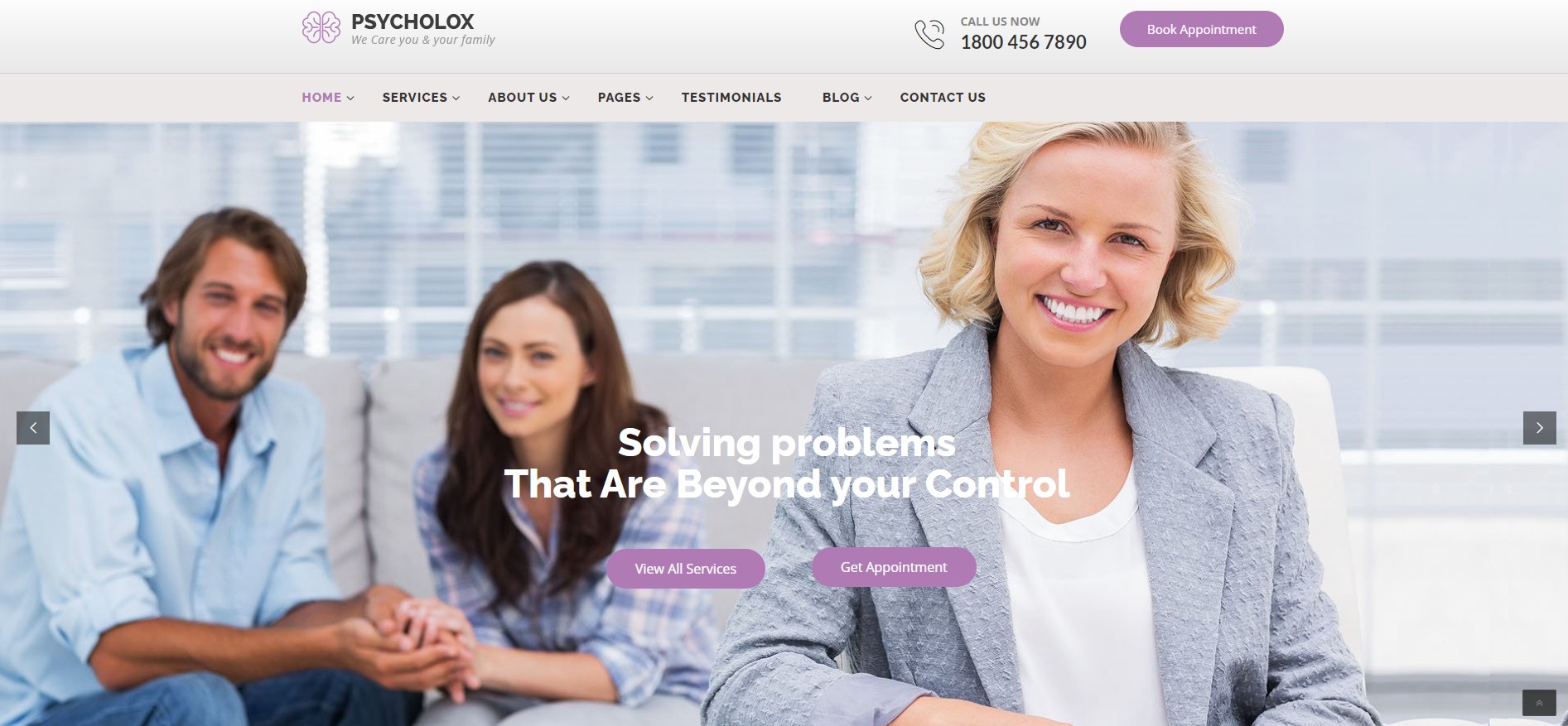 Mental health professionals who have their own physical practices will find Psycholox to be a useful WordPress theme for them. Clients' faces are used to create an inviting and reassuring atmosphere in the clinic.
In order to reduce the amount of time it takes to make a decision, this theme offers only five homepage templates. As a result, this theme is WooCommerce compatible, allowing you to create an online store selling physical products. This theme is WPML compatible, which is great if your market includes a large number of foreigners who speak English in addition to your local market. More than one language can be added without any issues.
==> Also read: Best Nutrition WordPress Themes For Your Website
In Conclusion
There are so many exciting options of best WordPress themes for psychologists, but there is also one thing to take into consideration while finishing up your website.
You'll need psychologist appointment scheduling software after you've set up your website. There are many benefits to using this appointment booking plugin. It will save you a lot of money, time, and other resources. Those who have built their websites on WordPress will find Booknetic to be their best buddy. Check out the demo to see all the features.

Sign up for our newsletter
Be the first to know about releases and industry news and insights.
Let's

get started

on something great
Booknetic is a simple yet powerful plugin for accepting online bookings & payments on your WordPress site.