Best Psychologists Appointment Scheduling Software To Use in WordPress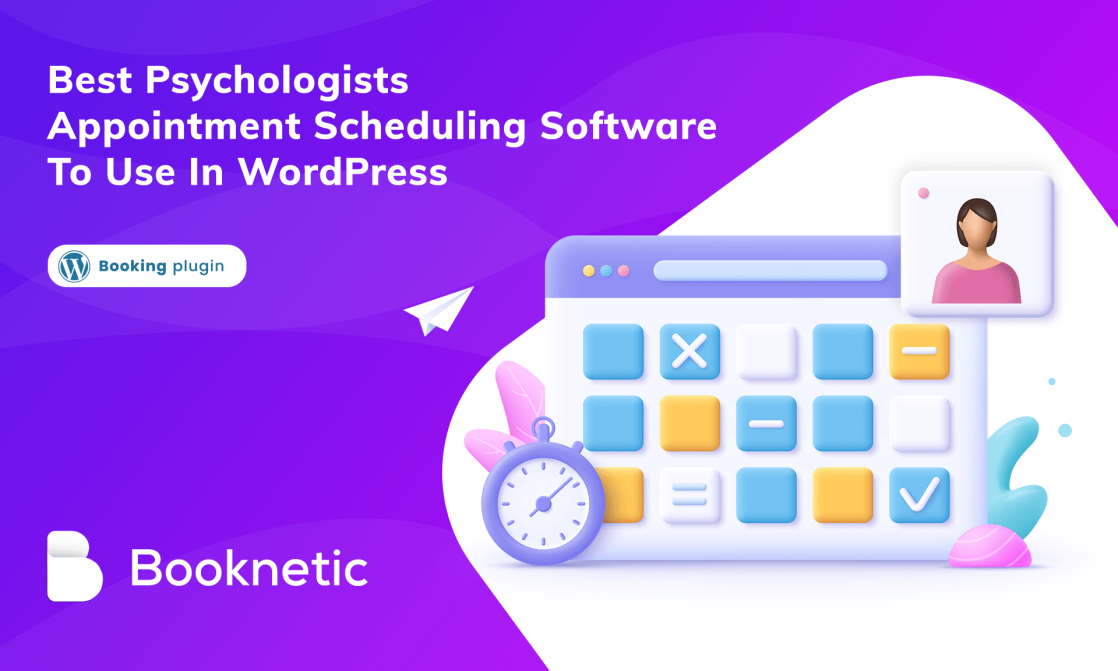 The best psychologists appointment scheduling software helps to mitigate the hurdles of digital transformation. Because it is a real challenge to maintain the privacy of clients during such an increasing cyber security concern. Though the online appointment booking system has lots of conveniences for clients, the private psychologists that are not much familiar with technical solutions may concern privacy and HIPAA violations.
But, when you pick the best psychologist booking system you strengthen the quality of your services by simplifying your sessions and securing the privacy of clients' information. Depending on the software you pick, you may offer online therapy for people.
Benefits of psychologists booking system
Convenience for clients
When people browse your website they yearn for definite answers. The sooner they receive answers, the easier you make it for them to reach out to you and schedule appointments. Because people who are in need of help want to quickly get over their distemper. Instead of making them search for your means of contact, you can provide them with a hassle-free online therapy booking option.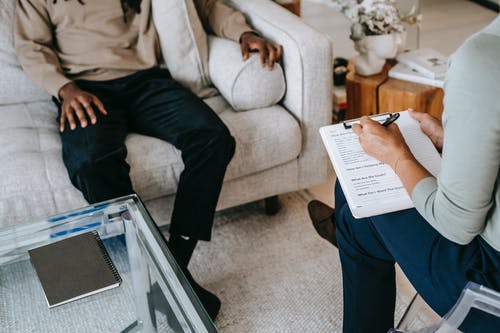 From a psychological point of view, when a person hesitates whether to receive therapy or not, that Book Now button will encourage them to book an appointment with psychologist. Because in traditional booking practices, the idea of calling your desk, explaining their discomfort, waiting hours can make the potential client overwhelmed and eventually move away. As long as you keep things easier for clients the more positive attitude clients will sustain to visit sessions.
Reduced cancellations
People are going through a lot of things in the meantime causing them to forget about unregular tasks. Increased cancellations and no-shows put private psychologists in front of financial and administrative hurdles. The best appointment booking system for psychologists minimizes the risk of last-minute cancellations by sending out notifications to clients.
Increased ROI
Preparing for therapies while organizing sessions can be more intimidating when you are a solo counselor. You spare time for answering calls, checking the schedule, and arranging bookings. Considering your relative opportunity costs going for a scheduling tool seems like a rational choice. The best psychologists appointment scheduling software will help you to increase efficiency and productivity, thus generating higher ROI.
Key features of the best psychologists appointment scheduling software
There is a myriad of available options to automate your scheduling process. But we will list to you the essential features that you should look for on the best psychologist booking system.
Calendar Sync
Calendar integration helps to keep track of all work and life events in a single calendar. For psychologists, it minimizes the risks of double-bookings. A plus, any time slots you add to calendars appear as busy times.
Integration also perfectly syncs with clients' calendars. Once they book an appointment with a psychologist the event will be saved on their calendars,
Easy to use
Although accessibility is not a specific feature in itself it is a great functionality you should not pass by. It is important to access the appointment scheduler at any time from any web device. This will help you to control reservations and edit or cancel meetings from the admin panel.
You should not try out high-level coding to deploy the best psychologist appointment booking software.
Automated notifications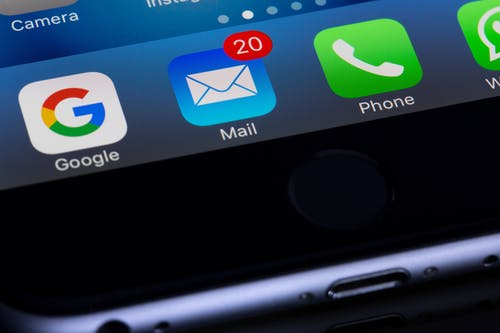 An automated reminder is a must-have feature for the best appointment booking system for psychologists. They enable both parties to keep track of their calendar, and make immediate changes if needed. Phone calls can be inconvenient to remind clients and also time-consuming for you.
An appointment booking system can send email, text notifications about appointment approval, payment confirmations, or any updates. Clients can choose between their preferred means of contact. Reminders guarantee against late check-ins and no-show risks psychologists suffer most.
Booking widget
Website is more than just delivering information about your services and professional background. The booking button is directed to convert potential clients who already landed on your site. By installing the widget and placing embed code you can set up the booking page or button on your website.
Booking forms
Like other consultation services, you may want to know more information about your client before the appointment happens. With the best psychologists' appointment scheduling software, you can customize your appointment booking process based on the needs of your service.
Form builder allows to address specific questions and gather necessary information upon the therapy. You can include text area, date input, digits, check box, and dropdown list to create booking forms. Depending on the service category, you may request different documents, information, or give tests. It also helps to identify whether the client is the right fit for you or not.
Online billing
Online payment is a significant part of the automation of services and boosting customer experience. Its availability will save from unnecessary paperwork and reduce dependency on third-party allies. Online payments are great to manage your financial maintenance and secure smooth operations. By integrating with popular online payment gateways, the best psychologists booking system enables you to charge clients whichever part of the appointment you want.
Depending on your will, you can choose to require initial payments or charge in cash. Deposit payments will also mitigate the risk of no-shows and loss of customers.
Recurring appointments
In practice, psychological therapies require a couple of sessions to effectively communicate with the client and alleviate their struggles. The recurring appointments feature enables clients to simplify their booking experiences. Instead of scheduling for each appointment, clients can rebook for all alternative dates.
All you need to do is to turn on the recurring appointments in your admin panel. You can determine the duration of appointments and repetition frequency beforehand. Due to Google Calendar Sync, created events are automatically saved in your calendar.
Online meetings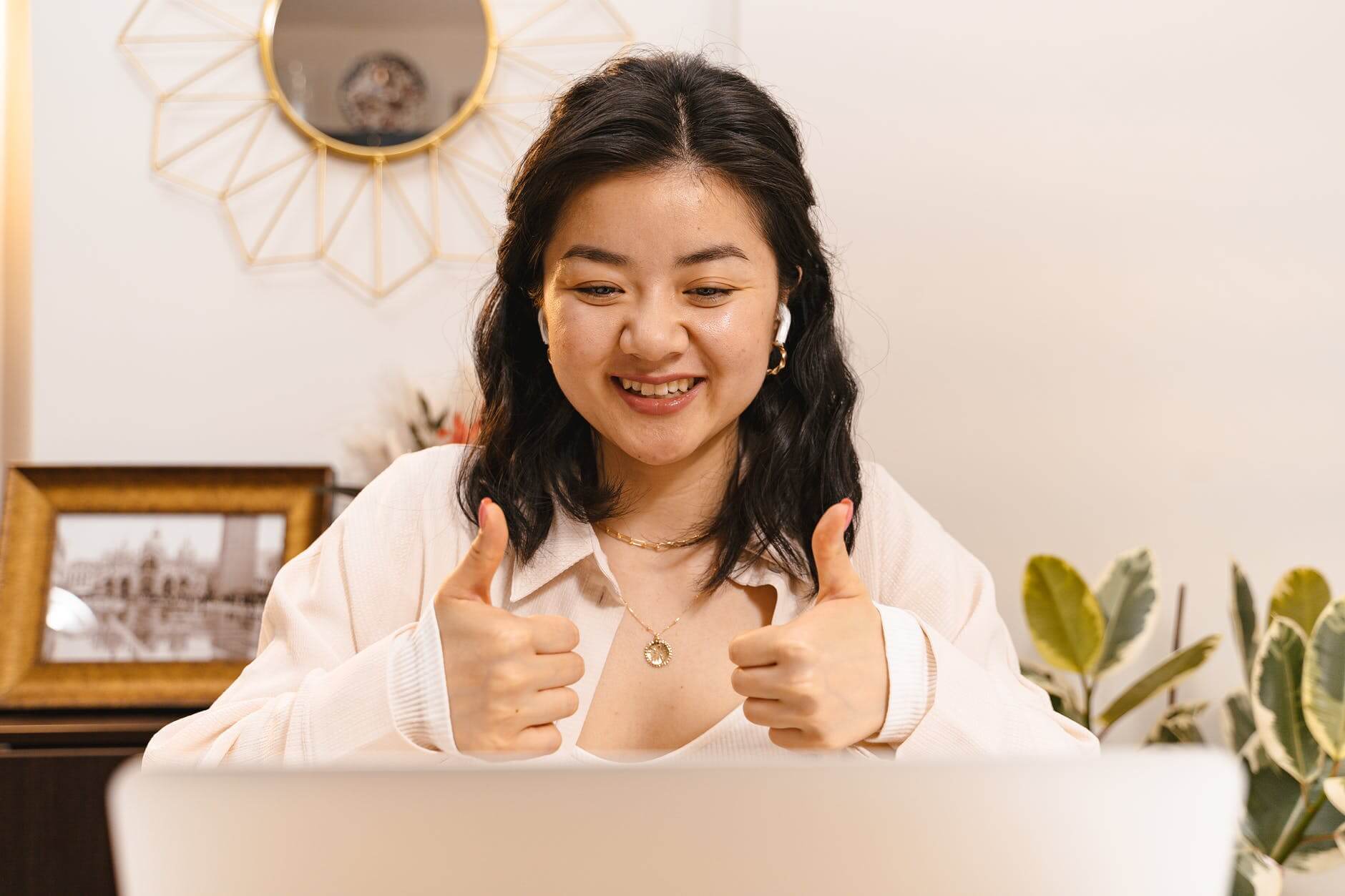 Technological advances make it possible to expand wider locales. Needless to say that best psychologists appointment scheduling software is the one that integrates with online meeting tools. With an online meeting option, you can streamline your services beyond your habited geographies. With this feature, clients can book an appointment with psychologist, receive the online meeting link, and get the therapy wherever they feel comfortable.
Customized design
The best appointment booking system for psychologists permits you to customize booking procedures according to your preferences. You can order the scheduling steps, remove unnecessary sections, and change colors to develop the best online experience for clients. Just like your office's design, the palace of design elements, proper color combination is important for better communication with clients.
Color choice may seem odd when looking from the outside. But as a professional who meets people one-on-one you are aware of the role of colors in human behavior. More than grabbing visual attention, they trigger emotions, and experiences making it easy to communicate. Colors are also part of your branding helping people to form impressions over your name.
Reporting
Knowing how your business is running makes, where it is lagging makes it easier to improve it. By incorporating a real-time reporting tool, the best psychologists booking system helps you to keep track of your performance. It is a great solution to look at your service from the business perspective and take needed measures based on the real data.
The dashboard panel displays the number of upcoming appointments, durations, and respective fees to oversee the weekly or monthly operations. But, if you want to analyze the past performance and see what is in the pocket, you need to look at the separate reporting panel. You can get insight into how much revenue you made on a particular date, see the best selling service over a certain period. If you own an office, and employ other professional psychologists, you can also check the performers, most visited locations through the data.
Booknetic - best appointment booking system for psychologists
Technological advances offer a range of opportunities for private psychologists to start psychology consultations online. Counselors that use WordPress for their professional websites can get these facilities with the appointment booking systems. You can install must-have plugins to extend your portfolio website and expand its functionality with offered services.
Booknetic appointment booking plugin comes with a lot of features that allow private psychologists to fully automate therapy practices. It supports customization in all parts of scheduling procedures making you develop the most fitting booking experience for clients.
In addition to the above-given features, it offers extra crucial functionality like WooCommerce and built-in CRM tools for supporting lead generation and boosting revenues. With the one-time payment, it is the best psychologists booking system to utilize online therapies. Check Demo to discover all features.
==> Also read: WordPress Fitness Schedule Plugin to Use For Gym Owners
Final words
Digital interventions help private psychologists to provide positive and efficient experiences for clients. Along with simplifying appointment bookings, the best psychologists' appointment scheduling software enhances revenue generation through enhanced management and client retention options. But, while purchasing software, be super vigilant for the protection of your client's data and your reputation as well.
Sign up for our newsletter
Be the first to know about releases and industry news and insights.
Let's

get started

on something great
Booknetic is a simple yet powerful plugin for accepting online bookings & payments on your WordPress site.