Top 11 Best Websites for Independent Consultants in 2023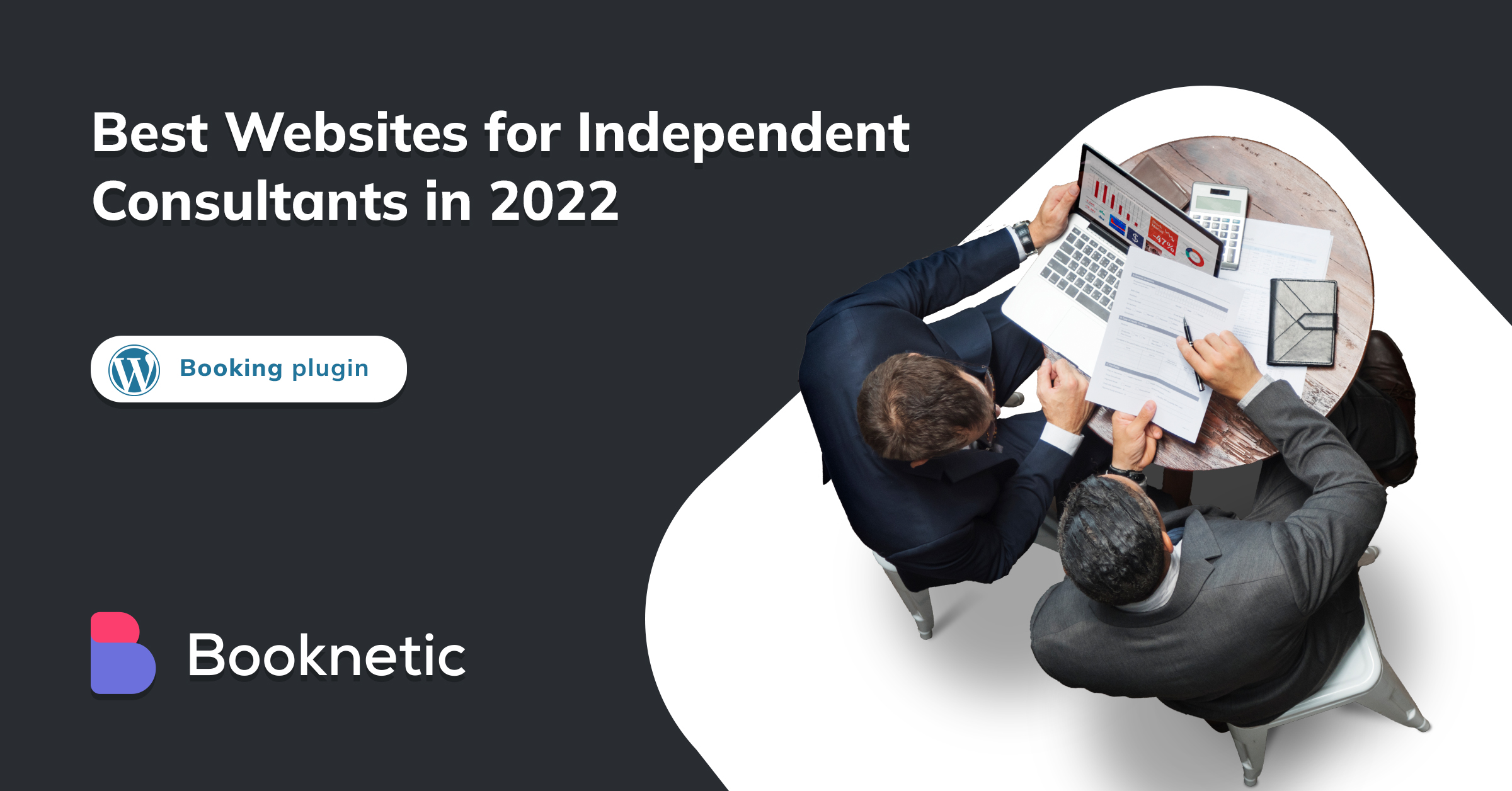 If you are an independent consultant, then you know that finding quality leads can be tough. It seems like everyone is offering their services online, and it can be hard to distinguish yourself from the competition.
Do you remember a time you purchased a service just after visiting any consultant's website?
A well-designed and well-crafted website ignites prospects to give it a try to your service. Also, it boosts your confidence in your personal brand and its promotion. Today, we will look at the best websites for independent consultants to design a professional solo website. That's why we have put together a list of the top 11 best websites for independent consultants in 2023. These websites are great resources for finding new clients and growing your business. First, let's find out
Table of Contents
Navigate
Prophet
Paul Talbot
Fix my churn
Lucidity design
Nigel Green
Science of People
Dana Mwangi
On Point coaching
Dan Lok
Millemann
What to look for in the best websites for independent consultants?
Fortunately, building a website for an independent consultant or a freelance career is less challenging than building a website for a consulting firm. The reason is people buy from people, not brands. It is much easier to deliver a message thus trusting a prospect as an individual rather than a brand. Even brands are presented by people.
But still, you need to put things in order to make them visually appealing. What do you need to put in an independent consultant is trying.
Modern website elements
Is the website professionally designed? Is it compatible with multiple platforms, and browsers? Is it mobile-friendly? Because if you focus only on desktop users you are not going to get sales from that website.
Sales friendly
It is a website built and designed to generate leads and increase sales. Make sure to add contact forms and other communication channels linked. A better way to functionally push sales without hard selling is by incorporating meeting booking. This way you can receive appointments without contacting prospects.
Online appointment bookings help to increase sales, automate operations, and boost efficiency. If you are going to use WordPress, you can easily get online appointments with plugins.
Booknetic can help you with such enhancements of services. You can receive single or group appointments, enable recurring meetings, or even host Zoom meetings from the plugin. Additionally, it lets you receive online payments and bill clients to fully automate your services. Check out the features to know more about Booknetic.
Client orientation
Although you are trying to sell yourself with the help of websites, it has to have "you focus" instead of "me focus". When you put too much emphasis on your skills or how much you helped the previous clients it will bore the visitor. Instead, focus on their pain points and give a sneak peek into your unique solutions.
11 Best Independent Consultant Websites
Whether you possess web design skills or want to hire a professional designer. These best independent consultant websites will inspire you to build your own website.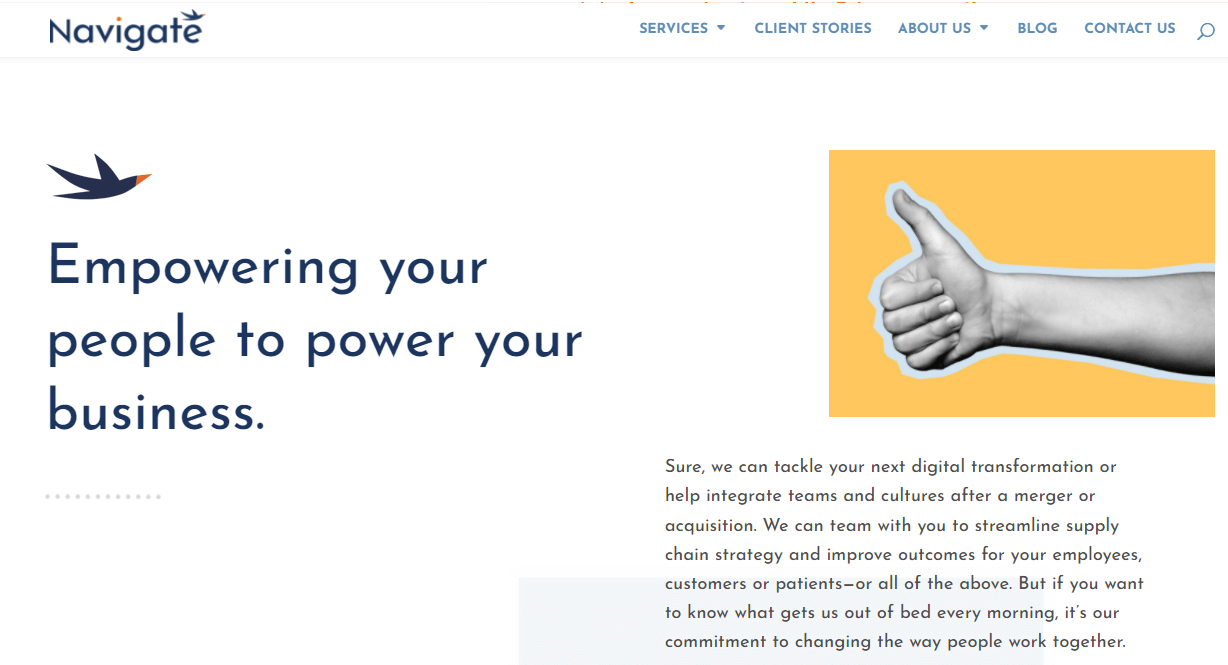 Navigate has a great website in terms of its clean design and informative content. Catchy headlines hook the visitor to the screen. While nice scrolling animations tempt the visitor to continue with the website and explore more.
When it comes to the service it provides, Navigate has a website copy. The page starts with introductory information with a mission statement and then followed by the types of services it offers.
Comprehensive footer and header sections help users easily navigate between pages. The case studies page is even more intriguing due to the animation pagination effect.
Due to great visual shapes and content optimization, Navigate is among the best websites for independent consultants to get inspired from. But, to make such visuals, you may need a professional web designer.

Though Prophet is a consulting firm, it has all the elements best individual consultant websites should have.
It perfectly combines dynamic elements with minimalistic web design. It has lots of content that are neatly put in the right place.
The homepage includes all information that is scattered around other pages of the website. You can view the types of services offered, and review their portfolio, and client lists. Also, you can open those pages from the menu bar.
Apart from case studies, they have a large resources page for training and articles. You can either create a single-page website or design it exactly the way the Prophet made it. Either way, you will have a sleek and modern consultant website.
3. Paul Talbot

As a communication consultant, Paul Talbot's website plainly communicates his experience. The dynamic homepage has different sections for services, clients, projects, testimonials, and about pages.
Plus, it has a different page for training that covers those service areas. You can get broader information on each service by clicking on their names in the menu bar.
If you want a minimal website that gets all your background information in one place, definitely one of the best independent consultant websites to check.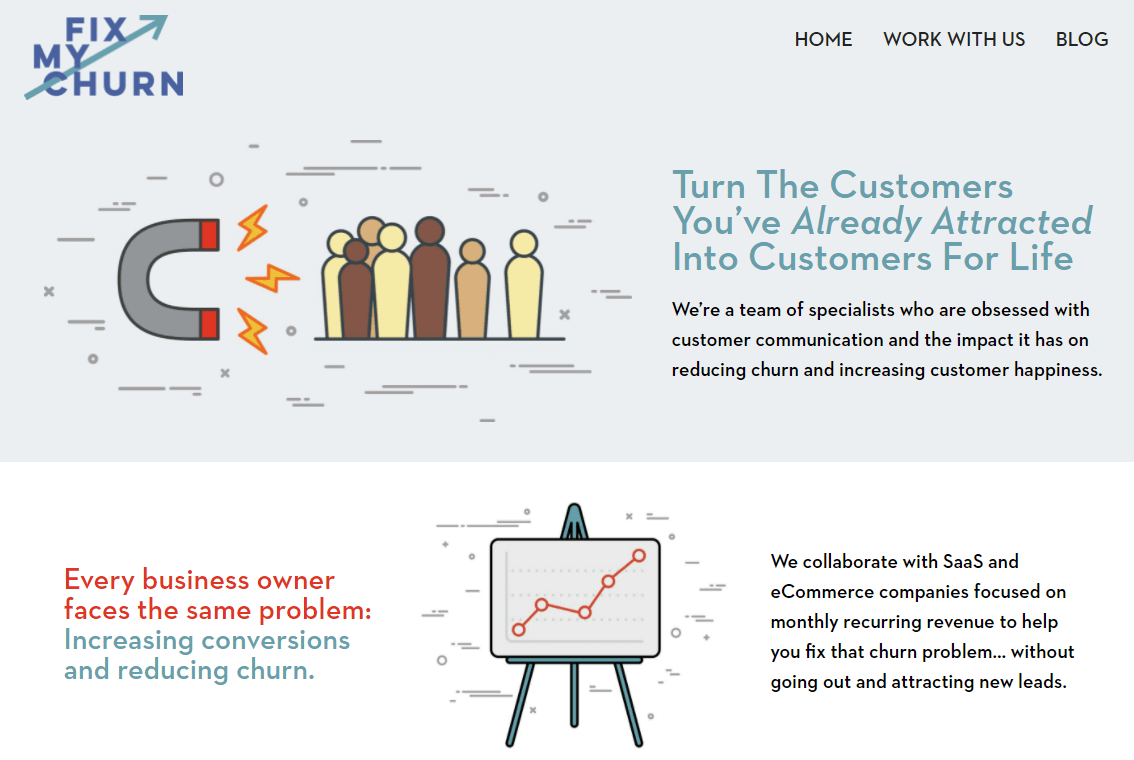 Fix My Churn has a minimal yet content-rich website for a consultant. Owners mention that the preliminary aim of the website is to identify whether a visitor is a right fit for the firm or not. The actual service is handled in face-to-face or online meetings.
For such a website, they managed to put the key insights into their website. In the specialties part, they explain each individual service and its benefits for businesses. This is the pain selling expertise rather than me.
Below the services, it stores extensive customer testimonials. Reviews include the state customers were before reaching FMC and the results after that. It is one of the best websites for independent consultants who are freelancers or newly started independent businesses.

As a design consultancy, Lucidity has a perfectly built website. From background videos to shapes, the website tells the art of design. Apart from visual optimization, it has well-crafted website content. The storytelling throughout the website follows those elements.
Plus, for easy navigation services are categories under proper names. You can see the executed projects and blogs from different pages. On top of that, it has a book and a meeting button for instant partnerships.
If you are a freelance designer, definitely check out Lucidity for inspiration.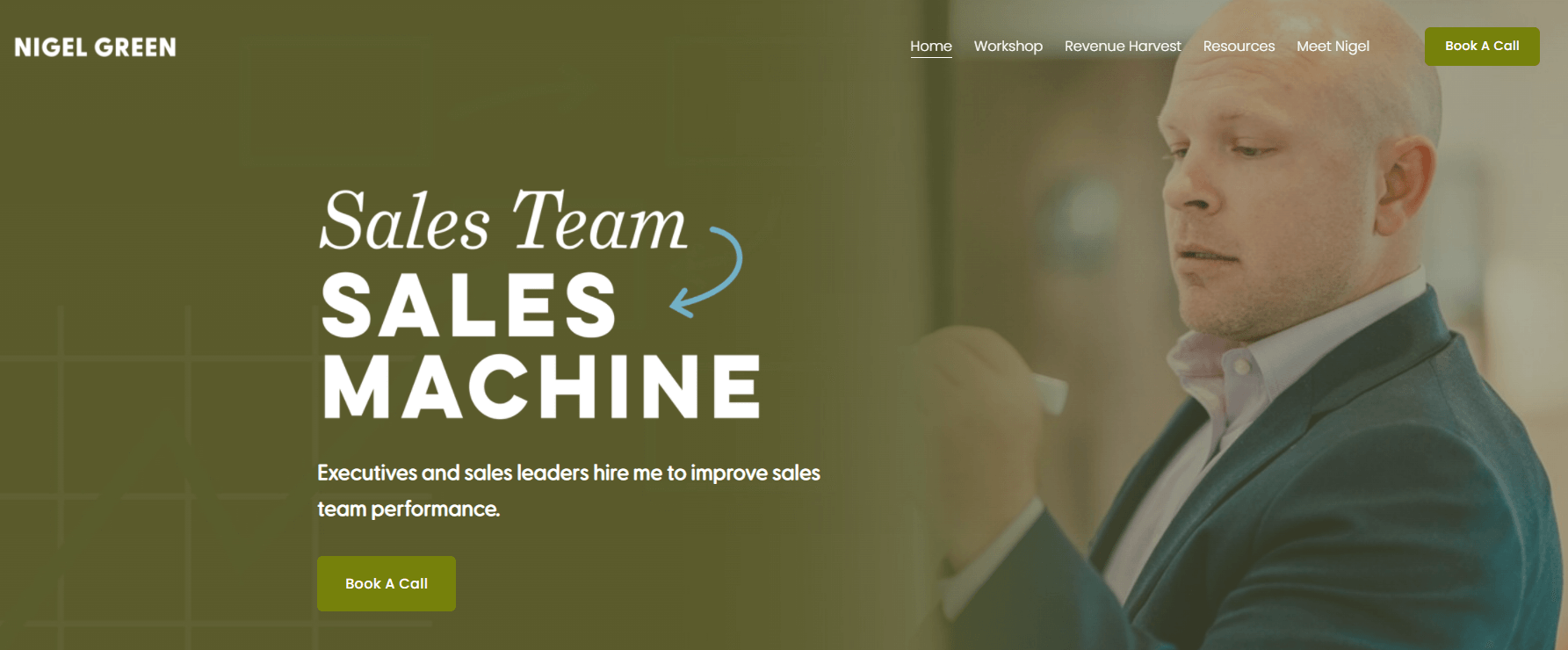 Nigel Green made an excellent website for a professional sales consultant. It has less to say from the design point of view. But the content part is rich with solutions, benefits, and programs.
In addition to promoting his training, he puts separate attention on workshops, podcasts, books, and other guiding resources on his website.
A newsletter sign-up form is good for keeping prospects' attention on the author. Also, the website has a book button for easy contacting and boosting sales. Lead generation puts Nigel's website high among the best independent consultant websites I found.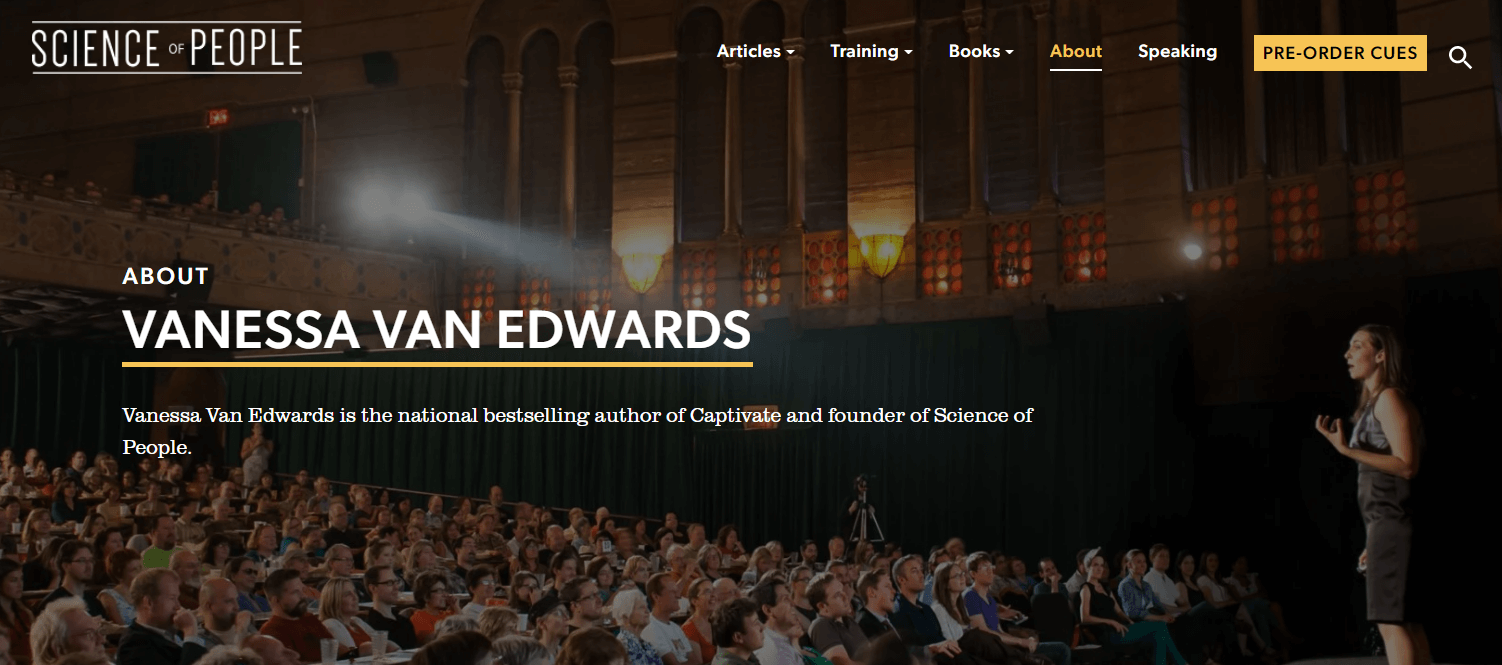 Owned by communication strategist Vanessa Van Edwards, Science of People reflects that communication vibe on the website. The author gives a comprehensive introduction of her background including the names of international companies she partnered with.
As a social proof leadership consultant, she puts her keynote speeches, and interviews on public programs on the website.
Her articles, books, and training are grouped into similar categories rather than a plain list of resources. The best thing is that her profile speaks to consultants with personal and corporate clients. If you want to start your strategy-based consulting business, consider her way of doing it.

Another strategist who emphasizes the role of digital transformation in the consultancy business is Dana Mwangi. Instead of a portfolio website, her site shows the authority branding and design field.
A simple homepage shows her background as well as the available training courses. But the details of her work are given on another page. The key areas of her speeches are presented along with social reviews from various sources.
Also, you can find media channels where she has been featured. Overall, this website has quite concise yet to-the-point content to drive sales.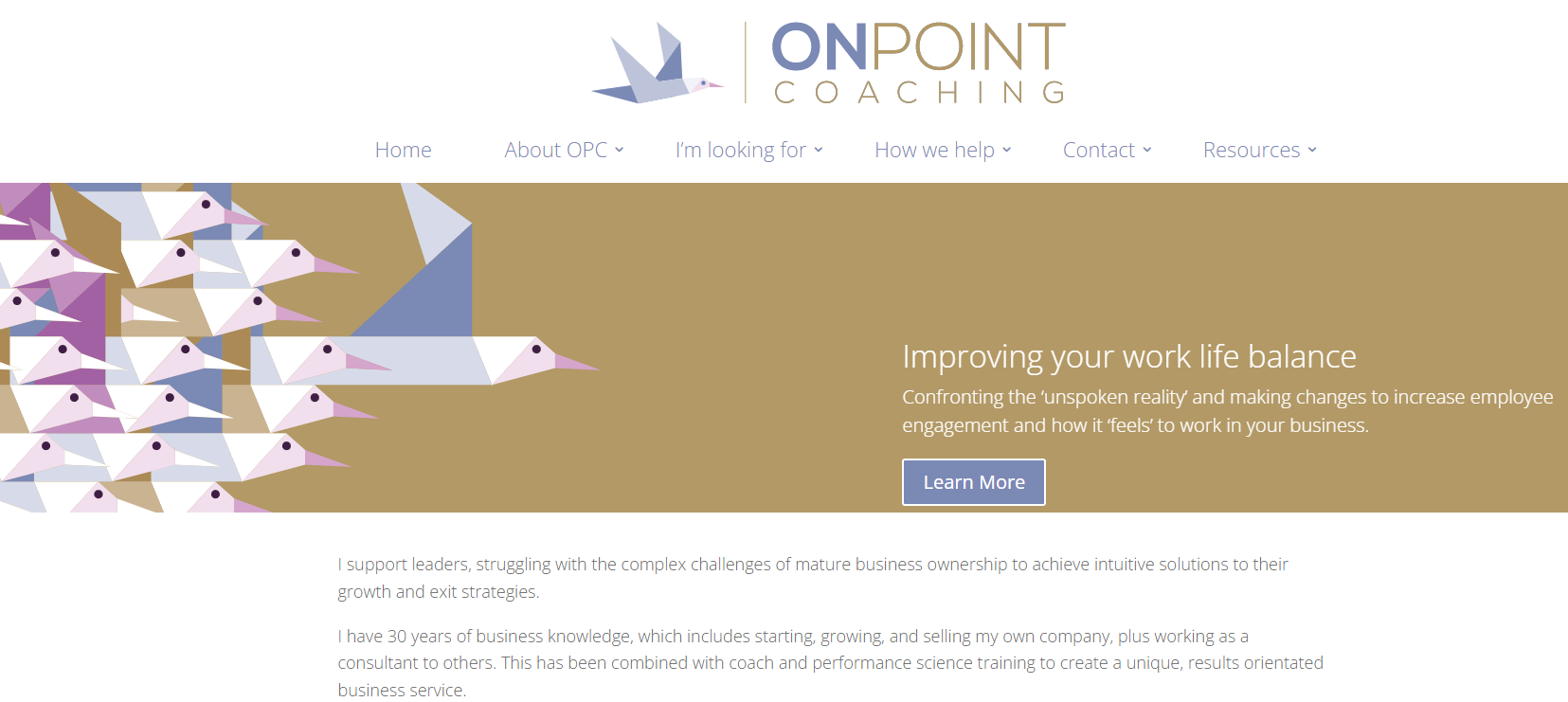 On Point Coaching by Helen Burgess is another leadership-based consultancy website on the list. Here you can find the elements of a drawn design style on it.
Despite the other best websites for independent consultants, it does put bio or testimonials on the homepage. The simplicity of the website helps users to easily find the needed information. Though the pages are very short, they contain essential information about the trainer and offered courses.
The types of services are well distinguished from their delivery services. Such as, you can find leadership courses on different pages for group training or one-on-one.

As an independent consultant, Dan Lok's website comprises the projects of his team together. As a world-class salesperson, Dan knows how to sell his skills through a website.
A different way to attract clients, he mentions the goals businesses are looking for not the names of courses. Also, users can find out about upcoming events and enroll through the website.
He added lots of social media metrics as a way of credibility and trust. Also, their dynamic design makes the site more modern and engaging.
If you have years of experience in consultancy or business, you can add the nuances of Dan's website to yours. Overall, this is one of the best independent consulting websites for lead generation, sales and marketing purposes, or promoting other social channels.
11. Millemann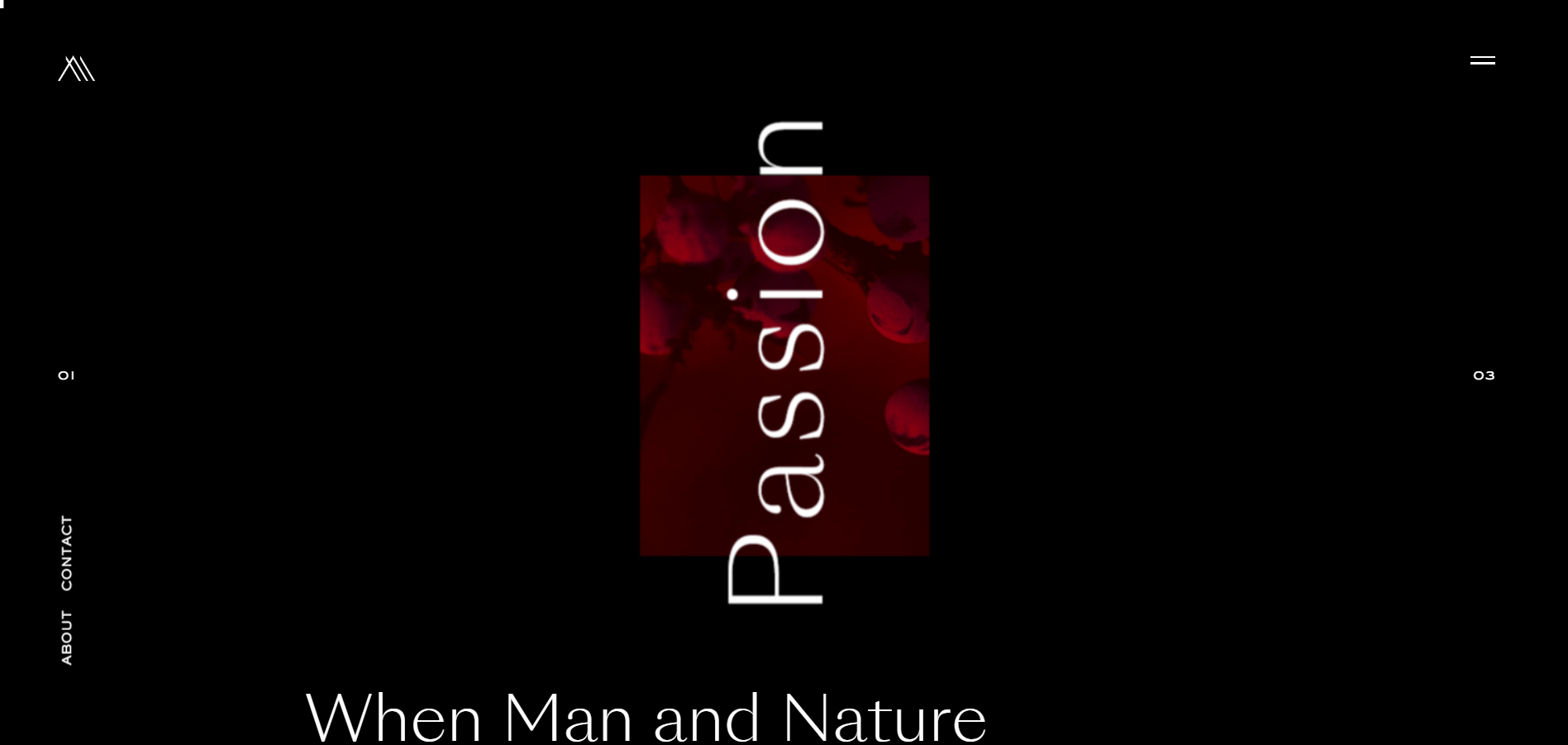 Millemann is the best freelance consulting websites. Consulting is a website that is all about the team.
The first thing you see when you enter the site is a large photograph of the team. This is followed by a brief description of who they are and what they do.
Then, there are sections for each team member. These include their name, photo, title, and contact information. This is a great way to show potential clients that you have a qualified team that can help them with their needs.
This website has a very modern design. The header includes the company logo, navigation menu, and social media icons.
The main content area features an image slider with images of the company's projects. below this, there are sections for featured services and testimonials.
The footer includes contact information, social media links, and a signup form for the company's newsletter. This is a great website for anyone looking for a modern and professional design.

Final words
From their design to an organization, the best independent consultant websites clearly communicate the owners' skill sets and align them to the prospects' pain points. They help to enhance visibility, generate credibility, and ultimately grow sales.
Remember, the key to making a selling independent consulting website is not to make it a digital brochure. Instead, make it the cornerstone of your marketing and sales strategy. Alright?
Pick your best websites for independent consultants and start building yours.
Sign up for our newsletter
Be the first to know about releases and industry news and insights.
Let's

get started

on something great
Booknetic is a simple yet powerful plugin for accepting online bookings & payments on your WordPress site.