What is the Best Gym Management Software to Use in 2023? Review and Pricing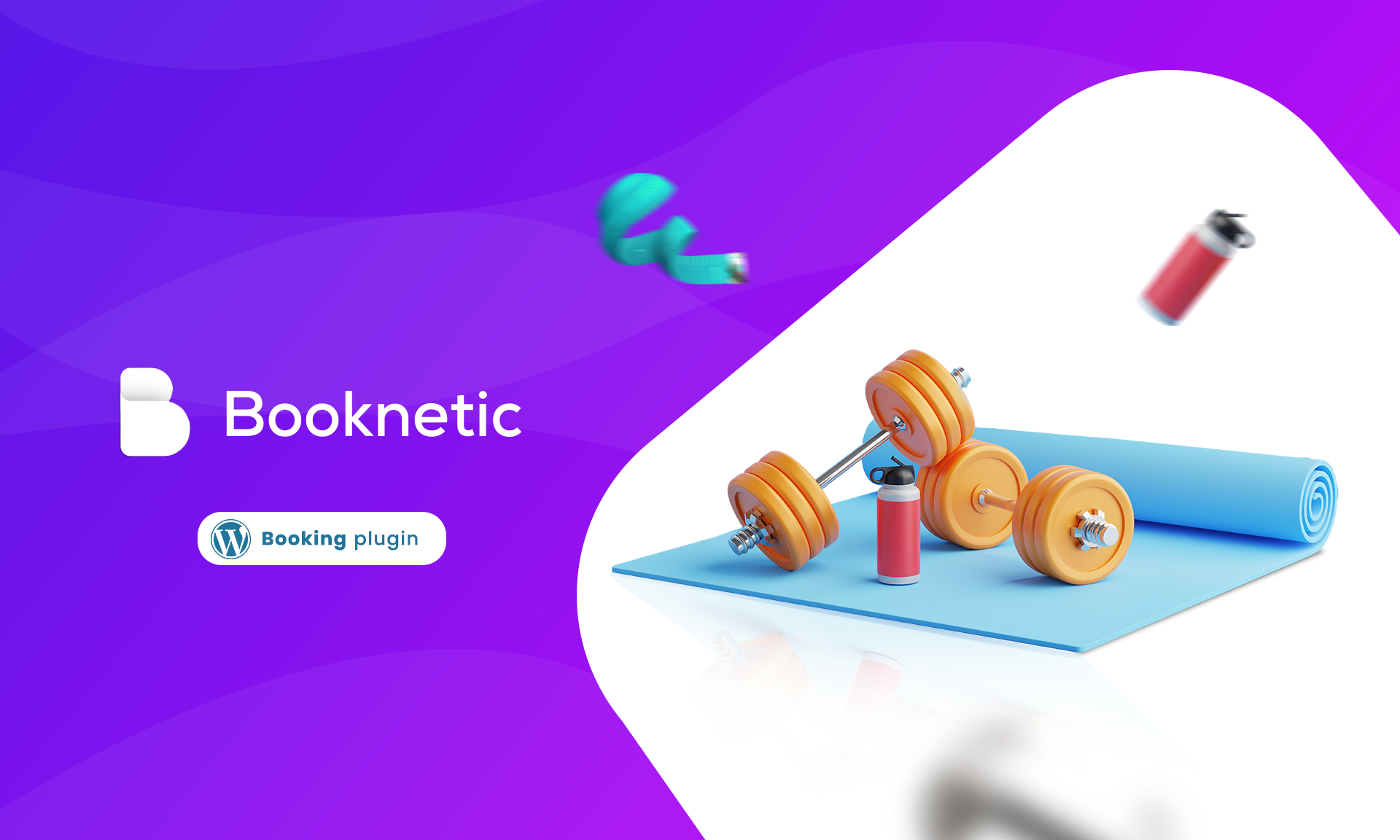 The capabilities of the best gym management software can be utilized to conduct gym business tasks at a higher level. Such tasks include billing to manage payments and membership dues; marketing practices to increase retention rate; CRM tools to expand customer databases; communication software to strengthen the interaction between management and members. Like in other businesses, the success of your gym will depend on which software you lay your business on.
Continue this blog to understand what makes a decent gym management system and how to choose one.
What is gym management software?
Also referred to as fitness cheduling software or fitness software, gym management software is developed to simplify the running of fitness clubs. Such software offers solutions through which gym owners or managers can organize employees' tasks, keep track of club membership, and oversee financial data. Maintaining the efficiency of fitness club resources including staff, inventory, and budget is possible by using the best gym management software.
What are the essential features for the best software for gym management?
These are some of the crucial features you have to consider when looking for best gym management software:
1. Member management
The purpose of a gym management system is to simplify the management of club membership. And the way to achieve this goal is to offer a user-friendly management system to clients. You can split this goal into client acquisition and retention parts to set clear guidelines and get achievable results.
Your goal for the first part is to capture prospective leads and turn them into paying clients. With the best software for gym management, you can put initiative triggers such as emails to create communication between you and them.
On the other side, gym management software should also include features to engage with existing members. Using the present features of software like yearly discounts, member appreciation-based emails you can heat up the interaction with clients and add them to your customer chain.
2. Class scheduling and gym bookings
The management of bookings is crucial for fitness coaches who are rushing all the time. They can easily schedule classes, create events or edit booking timings if necessary. For members, a class schedule enables them to book classes at their convenience, per their favorite instructor or workout routine.
Reduced manual registration and increased flexibility are valuable offerings that clients appreciate. Plus, it is another client retention measurement that you provide within best software for gym management.
3. Billing management
Like in other businesses, there are some administrative tasks implied in gym management. Of that being invoices, billing, and payments. Thankfully, It combines payment collecting, tax calculation, invoicing and can be fed into a single management platform. Best gym management software handles these processes allowing you to oversee the financial records of your gym club.
The purpose of the integration of the billing system is to cut out the workload of employees and invest it in more necessary tasks for your business. Automated billing gives a precise view into what your business has while helping you to serve a better customer experience.
4. Online sales and eCommerce
When developing a gym management system, you have to put sales at the core of your facilitated services. It should be the main route to land gym service searches on your business. That is why opting for the best software for gym management you have to look for eCommerce possibilities. Customization of sales processes is crucial that support your business needs. The right software allows you to build a direct link between your services and website.
Considering that general flow is shifting to online purchase, integration of facilitated payments will both increase your sales and grow your customer database. As part of your facilitated services, you may offer online sales, workshops, discount offers, and trail classes. An online point of sales will enable visitors to sign up for your services 24\7 while your staff is resting.
10 best gym management software in 2023
The software market is full of gym management software with different business solutions. Take this list as your handbook before making a purchase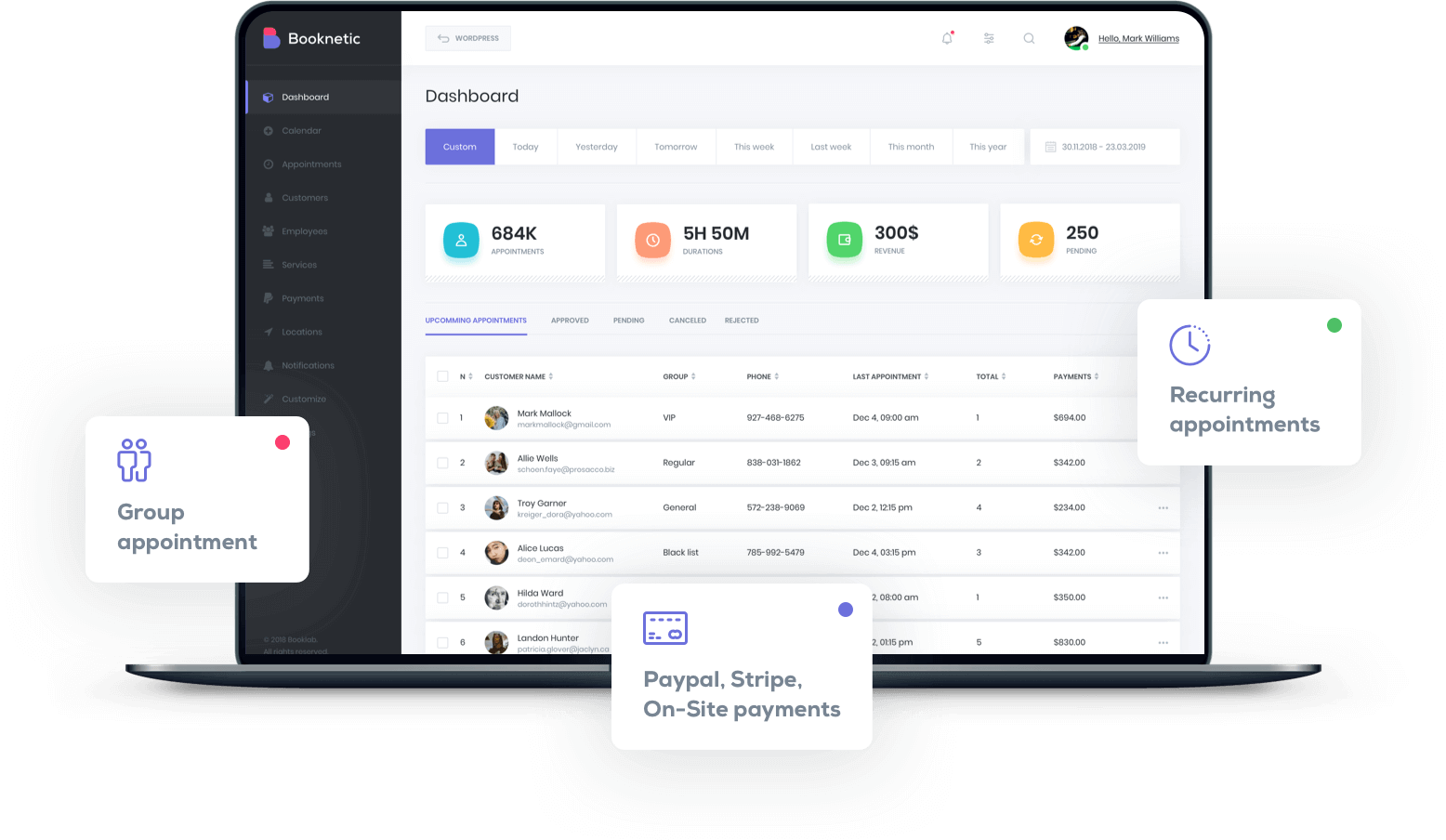 Primarily being a WordPress appointment booking plugin, Booknetic provides up-to-date solutions to gym businesses of any size for managing their teams and essential operations in the fitness business. It encompasses several tech solutions that non-techies can easily get used to. Due to easy setup and configuration, it will take a few minutes to completely customize the booking procedure your gym studio needs.
Booking widgets act as the major route to convert website visitors into paying clients. Its adaptive design allows all device users to benefit from your services whenever they need them. Calendar integration is a great functionality that both coaches and attendees can benefit from.
Clients can look for available time slots, book appointments, view their calendars, and edit timings if needed. The shared calendar also helps to assess employee accountability. What is great about the software is that you can create an unlimited number of employee profiles, add members, and embed physical locations and services you own.
PayPal& Stripe integration ensures the on-time delivery of session payments, which also helps to reduce no-shows. Here, you can decide to charge on-site or online payments, ask for upfront payment, and set recurring or one-time payments at the click of a finger.
On top of that, Booknetic integrates with Zoom software allowing trainers to live stream their lessons regardless of geographic discrepancies. Due to the full automation of business operations, Booknetic qualifies for the best gym management software.
Price: Depending on the needs of businesses, Booknetic has two different products. The Regular plan is perfect for gym owners who already have a website and need to stretch its limits with new functionalities. It costs $79 on a one-time basis for unlimited usage of features.
While the SaaS plan is developed to build an online presence from scratch. This plan starts from monthly $9 for unlimited user business openings. Try Demo to learn more about Booknetic.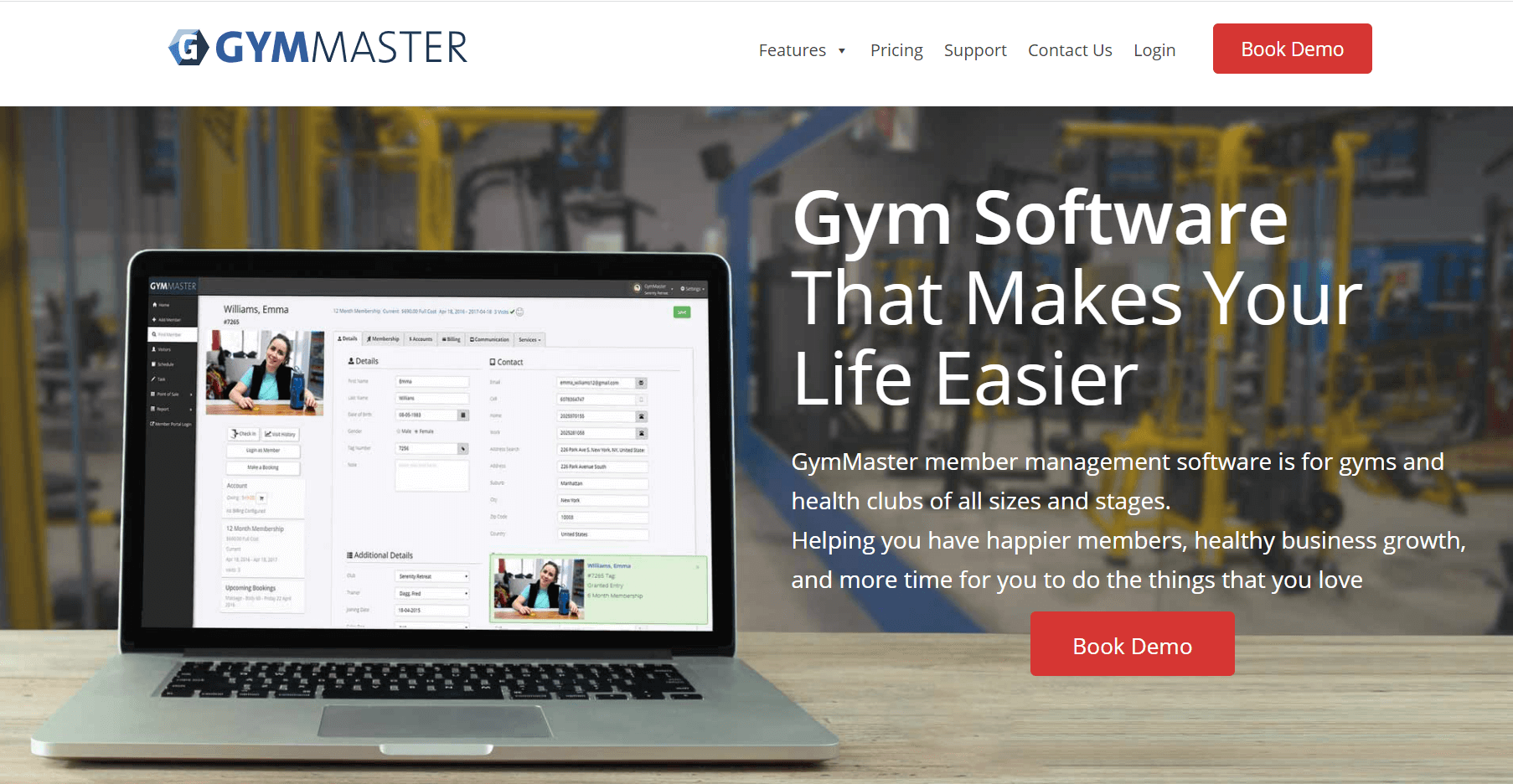 GymMaster helps fitness and health clubs of all sizes to run things more efficiently using a variety of tools such as gym class bookings, online billing, and membership management. By using a dedicated member's app, you can get your clients involved in classes.
Supporting Android and iOS devices, it makes sure that all clients can schedule gym classes, review available time slots, and receive notifications. Through user profiles, they can manage and pay for their memberships, take classes, and trainer sessions without logging out from the mobile device.
It offers flexible payment options, where you can decide to receive cash or card payments. Color coding makes scheduling so much easier especially if you own a range of facilities or trainers. Members can use an app or desktop to book classes, view their timetables, cancel or edit timings.
When it comes to the billing part, it offers a range of options that you can customize. Depending on geographical location, it supports different payment gateways. Recurring payments will establish hassle-free members reducing the no-show rate at the same time.
Or, set a specific billing day and frequency. To increase on-time payments, you can set trigger messages for failed payments, set a control system that denies entry under certain loans.
Member retention policies are also provided within GymMaster which is considered as another best gym management software. You can use sign-up forms, automated messages, client segmentations as part of lead generation practices.
Pricing: Starting from $89 GymMaster has 4 different monthly payment packages based on the number of club members.
3. MotoPress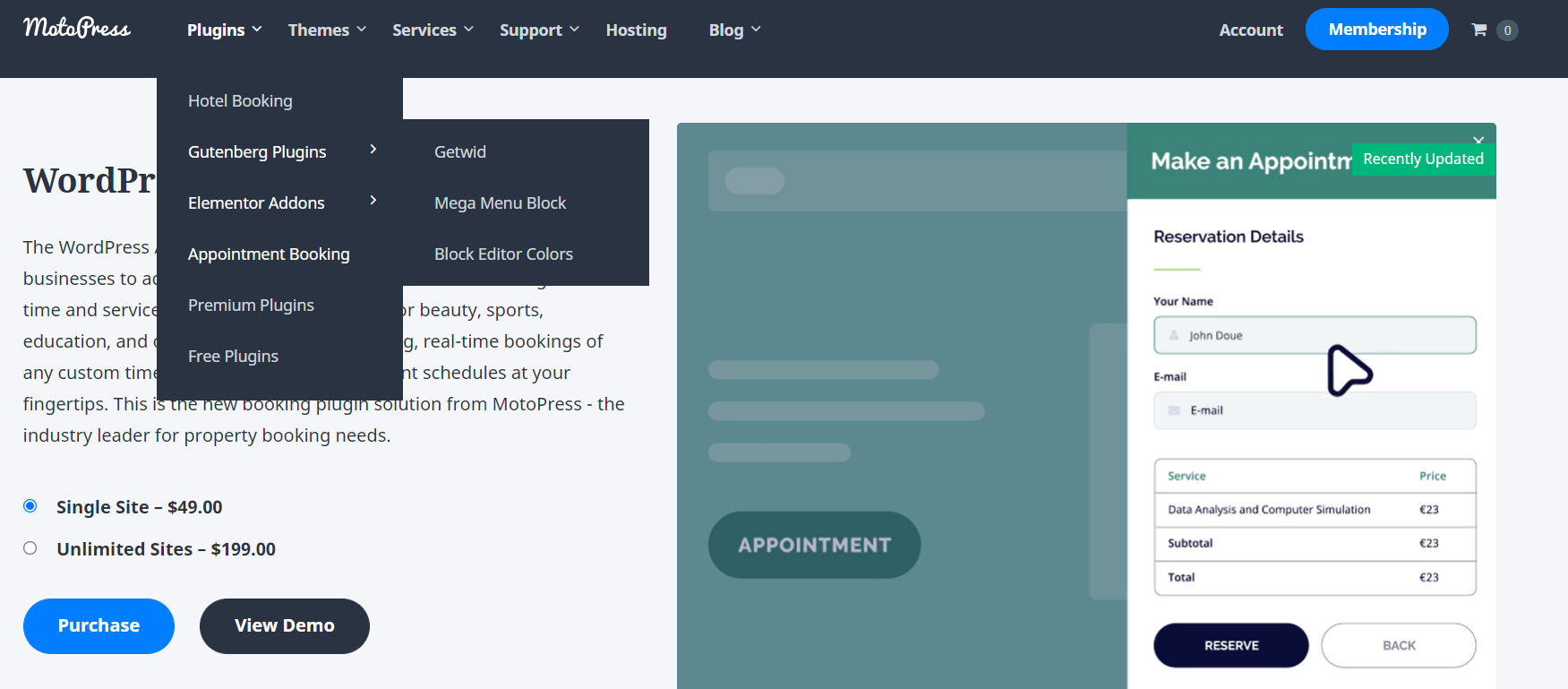 One more solution responsible for automating online scheduling is the WordPress Appointment Booking Plugin by MotoPress. This software works for all appointment-based niches: from educational sources and medical institutions to beauty centers, gyms, and individual coaches.
With the given plugin, you can run & manage bookings for both individual specialists and large fitness centers, even when it's a chain. All the settings & management happen on the WordPress dashboard. This is where admins can view/edit details and statuses (confirmed or pending) of the incoming bookings. Also, here you can add gym services, locations, fill in the profiles of each staff member, and edit their schedules.
The plugin lets you make custom schedules for each employee. This means you can set up any appointment duration (from 15 minutes), set up individual breaks and lunches, and include the days off. When it's necessary, you may even add buffer times before and after each training session.
On the website, the booking calendar offers an easy 4-step booking procedure. First, clients choose the service, the wished fitness instructor, and the preferred location. Second, they select the available date and time. Finally, they should choose the preferred payment gateway (Stripe, direct bank transfer, or pay on arrival).
The booking is automatic and does not require further confirmation steps (email or a phone call).
Price: The two pricing options are 1) $49 for a single site license and 2) $199 for unlimited sites. To continue receiving updates and support, users need to make annual payments for the license.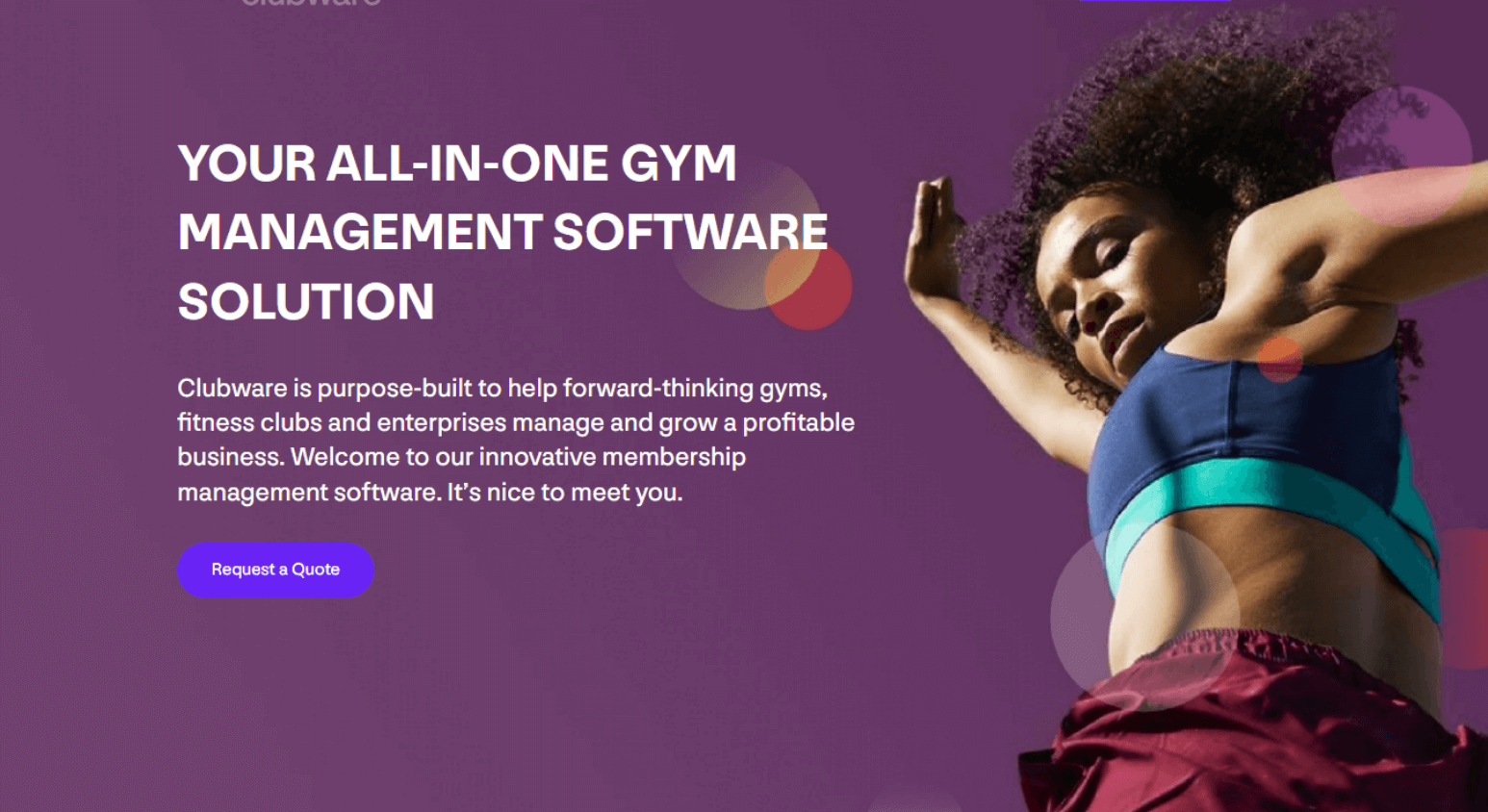 Clubware's mission is to give forward-thinking gym owners and fitness entrepreneurs a way to streamline all of their operations and customer relationships.
It provides a much more seamless booking management process for easier client management and planning; better ways to grow membership through leveraging client data and targeted messaging and marketing; and myriad tools that assist day-to-day management of facilities and people.
It is a great scalable solution for both new and established businesses looking for a cloud-based, centralized operations system that is easy to use and teach to employees.
One of the hallmarks of any good digital tool and tech solution is the ease with which you can get in touch with their customer support. Clubware makes that easy, with contact numbers that are easy to find, simple on-site chat options, and remote support for clients.
Gym management software is all about centralizing operations while making it easier to provide personalized experiences for members. Clubware does this exceptionally well while being easy to use, with convenient and intuitive support options.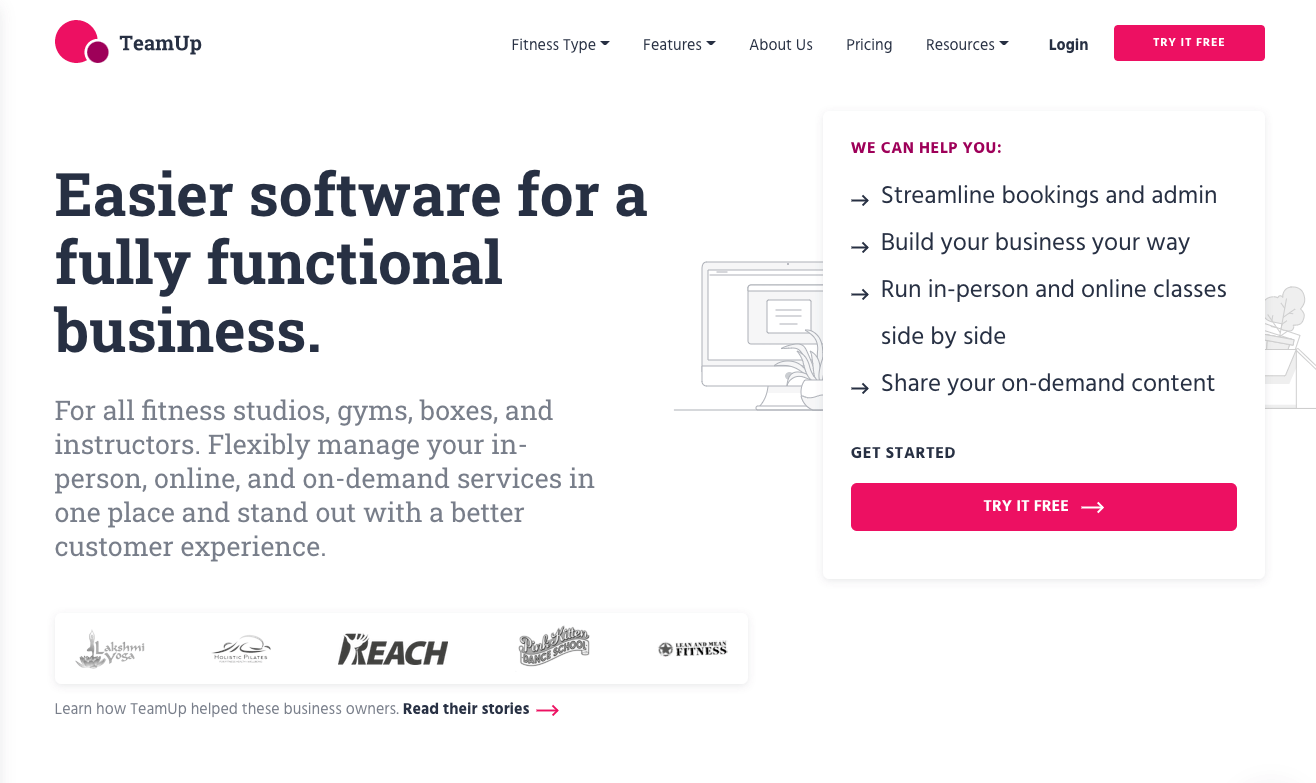 Launched in 2012, TeamUp is the leading management software system for independent gyms and studios. Built with the most flexible features and tools to allow you to fully manage your business exactly how you want, TeamUp is an affordable and highly desirable solution for fitness business owners looking to take their businesses to the next level. Where TeamUp stands out is in its unlimited customer service and dedication to its clients' success which drives the business. Top functions of the software include bookings, appointments, CRM, payments, and a rich feature-set of business management including valuable insights and reporting, specially designed for fitness business owners.
TeamUp has been consistently rated as the most recommended software by top review websites including GetApp, Capterra, G2, and Crozdesk. And fitness clients love it too. The simplicity and flexibility to book classes at their gym or studio on the go using the mobile app, the friendly customer booking experience, and the ability to pay for class in advance are only some of the ways in which TeamUp excels in the experience built for its customers and customers' customers. If you want great business oversight, quick and easy class management, and pain-free payments - but you don't want to pay increasingly hefty bills, TeamUp is the gym management software for your business.
Price: TeamUp's packages are based on the number of active customers you have not the features you need. Pricing starts at $35/month for 0-50 customers with a 50% discount for the first 6 months. You can see pricing here: https://goteamup.com/pricing/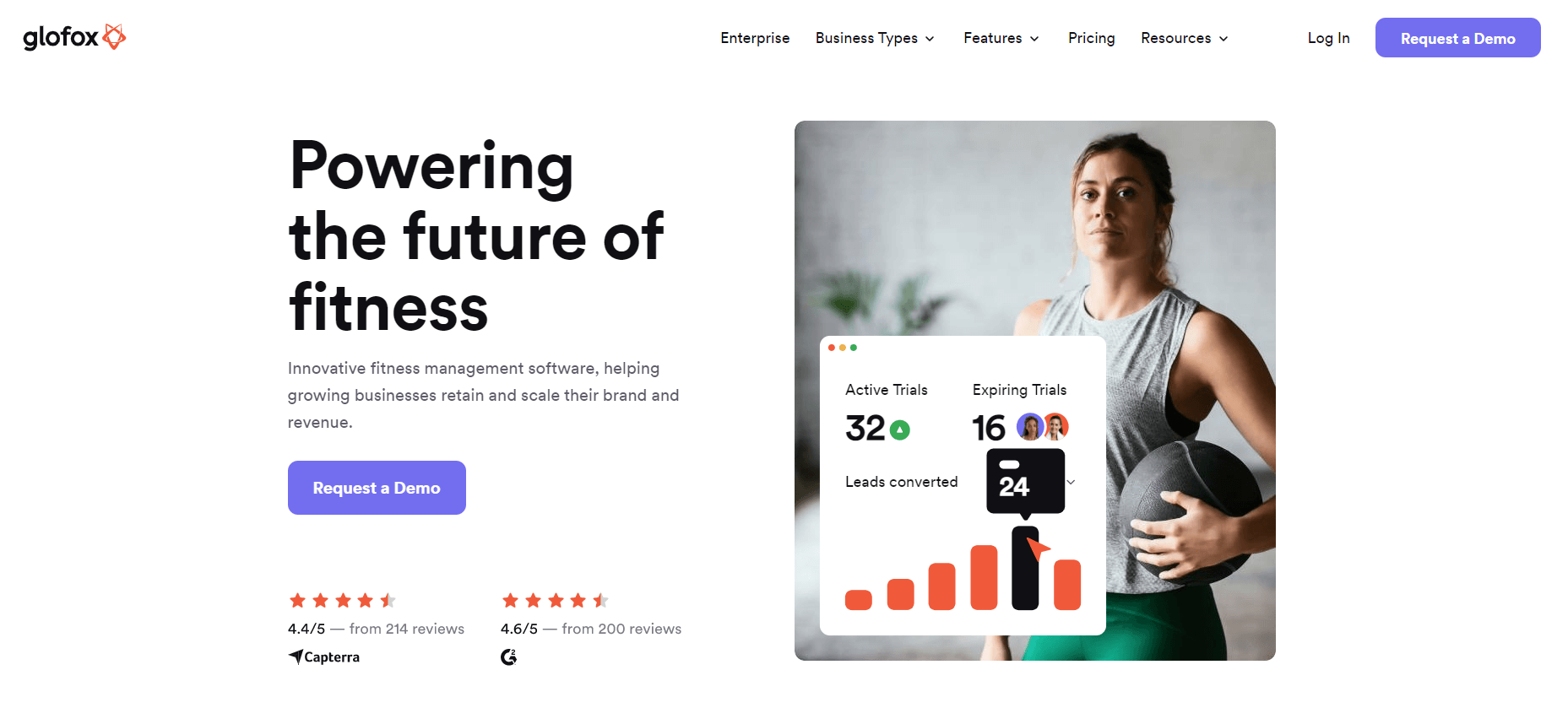 GloFox was developed for gym business owners who want to achieve efficiency in operations and increase revenue through customer retention. By narrowing down their target business types, the management system also adapts to different niches including yoga & pilates; gym; health and fitness; HIIT, and fitness studios.
Coupled with membership mobile and desktop portals, GloFox makes it easy for users to book classes, pay for services wherever they are. Built-in CRM systems work great for quality lead management practices and increase retention rates through reporting.
The complexity of marketing solutions sets it aside from the majority of best gym management software in the market. Facebook pixel integration, shareable custom book buttons, and automated notifications are the top initiatives you can use to target the right audience for your services.
It is a 360-degree management tool to control calendars, receive global payments, analyze records of employees, or classes available on any device. Amongst best software for gym management, GloFox has 4.5 reviews on the G2 comparison website.
Price: Upon your business needs, Glofox offers a demo request to define the fitting price.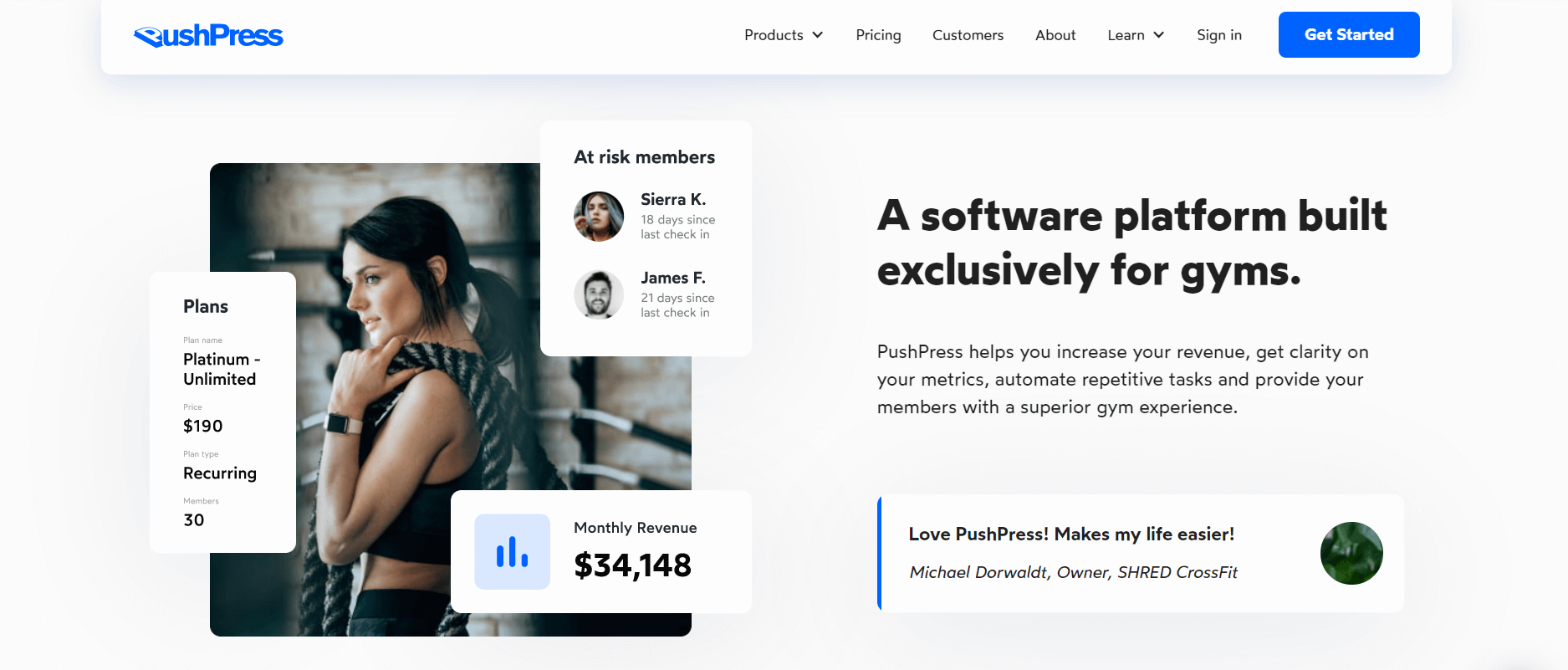 Exclusively built for gym management, PushPress aimed to end the modern problems of gym owners through the automation of repetitive tasks. Designing an intuitive user experience helps to create a positive customer attitude that is the key element of long-lasting customer relations.
Through automation of manual tasks such as performance reporting, gym class reservations, collecting payments, you can ensure the smooth running of workflow. Calendar sync helps trainers to manage their calendars and set classes available for their timetable.
It comes with add-on products where you can choose depending on your business needs like brand awareness, customer acquisition. Plus to gym class schedule, it gives clients access to check before classes, see their attendance history, view upcoming classes.
Reporting panel provides a detailed view to spot drops in users, overdue payments, and best-selling services without swallowing your overall performance.
Price: PushPress comes with free and paid plans. For small gym studios with growing potential, it is the best software for gym management. While studios of mid sizes need to request a demo to purchase a pro plan starting from $159 per month.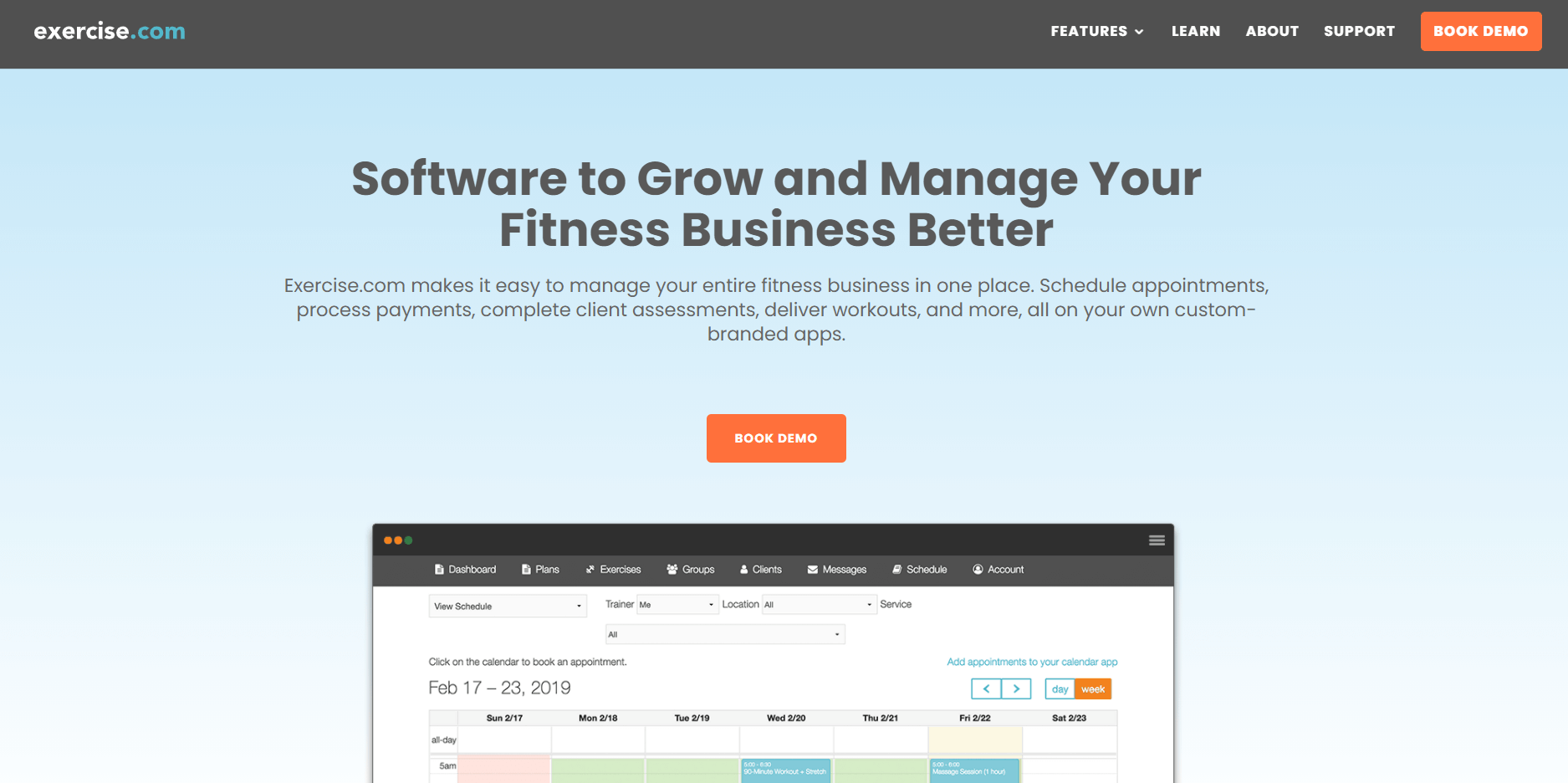 Incorporating business solutions to gym management software, Exercise addresses the issues of gym business owners. Based on the client's request, create workout schedules, personal training, or group classes in-person or online.
An easy-to-use platform allows clients to effortlessly book classes through the branded web or mobile apps. Through various integration channels, you can strengthen customer relations, and activate marketing policies from the platform. Custom-branded apps also work as a unified system to process payments based on workouts' delivery format, send reminders, and analyze business reports.
Open new revenue doors through eCommerce possibilities. Designing custom branded online stores you can market your single workout plans, offer automated workout memberships, deliver individual training, run workout challenges.
Price: Exercise does not disclose any information on pricing data, requesting a demo for a custom proposal.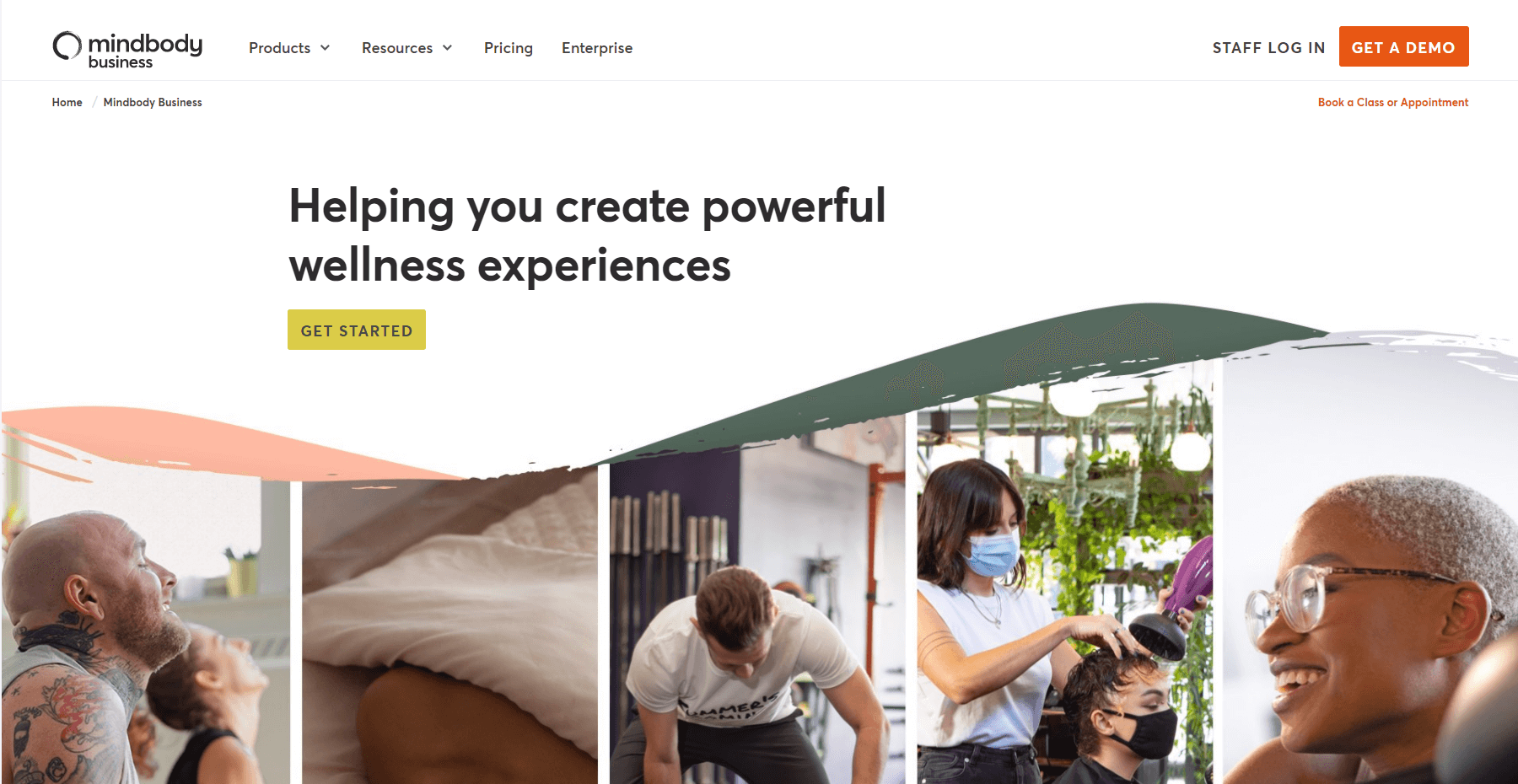 Developed for wellness industry businesses, MindBody provides elegant solutions to business owners to elevate their customer experience and brand awareness. Live streaming or on-demand video sessions are the top features you cannot encounter with most of the best gym management software in the market.
Easy class bookings, personalized customer experience to motivate members to hit their fitness goals and continue receiving your services. Setting personalized performance metrics, skill-based team challenges, real-time statistics are real incentives that will make them heat up their routines.
The branded mobile app has the ability to increase brand exposure where you can connect with clients for more purposes like marketing, social events, and loyalty appreciation. Plus, it offers clients the convenience to search for services, schedule classes, and manage their memberships. This will help them to be in control of their payments, remaining classes, and current spot on waitlists.
Through controlled client payments, best gym management software allows to track records of individual clients, handle team payments, and require online payments to reduce no-shows. AI assistant will carry your front-end customer support so that you turn your focus to other areas like marketing or retention activities.
Price: MindBody comes with different price plans based on business needs and objectives. The starter plan charges monthly $129 where you can get foundational tools to manage your gym business.
An all-in-one best gym management software for all problems of the fitness center. It is built to tackle the daily-routine tasks of the wellness and fitness industries. Generate valuable business revenue by using the gym pos system. It has many other features including a door access app, checks-in, booking, scheduling, and membership management.
If scheduling fitness classes is a problem, try this fitness scheduling software. Your studio members will not only book an appointment but can also view and edit their profiles. Don't rely on human resources; grab automated membership management software to help your gym members.
A rescheduling option is available in Wellyx, through which your clients can book the appointment again. Upgrade your gym to the next level by using fitness software. It solves online fitness class scheduling & booking issues.
Furthermore, it will also support the recurring payment method for your clients. Watch out for each detail of your fitness center via a gym access control system.
Now, come towards the billing system. Are your clients easy to have a cash system? Not at all; Go for an online payment management system. It will allow your gym members to pay from anywhere, anytime. Whether in any region of the world, pay the gym membership fee with just one click.
Wellyx is further providing an online monitor for your gym staff. Trak all the routine activities of your gym trainers and assign them further tasks online. Moreover, Wellyx is a problem-solving software that will understand your problem when someone cancels an appointment.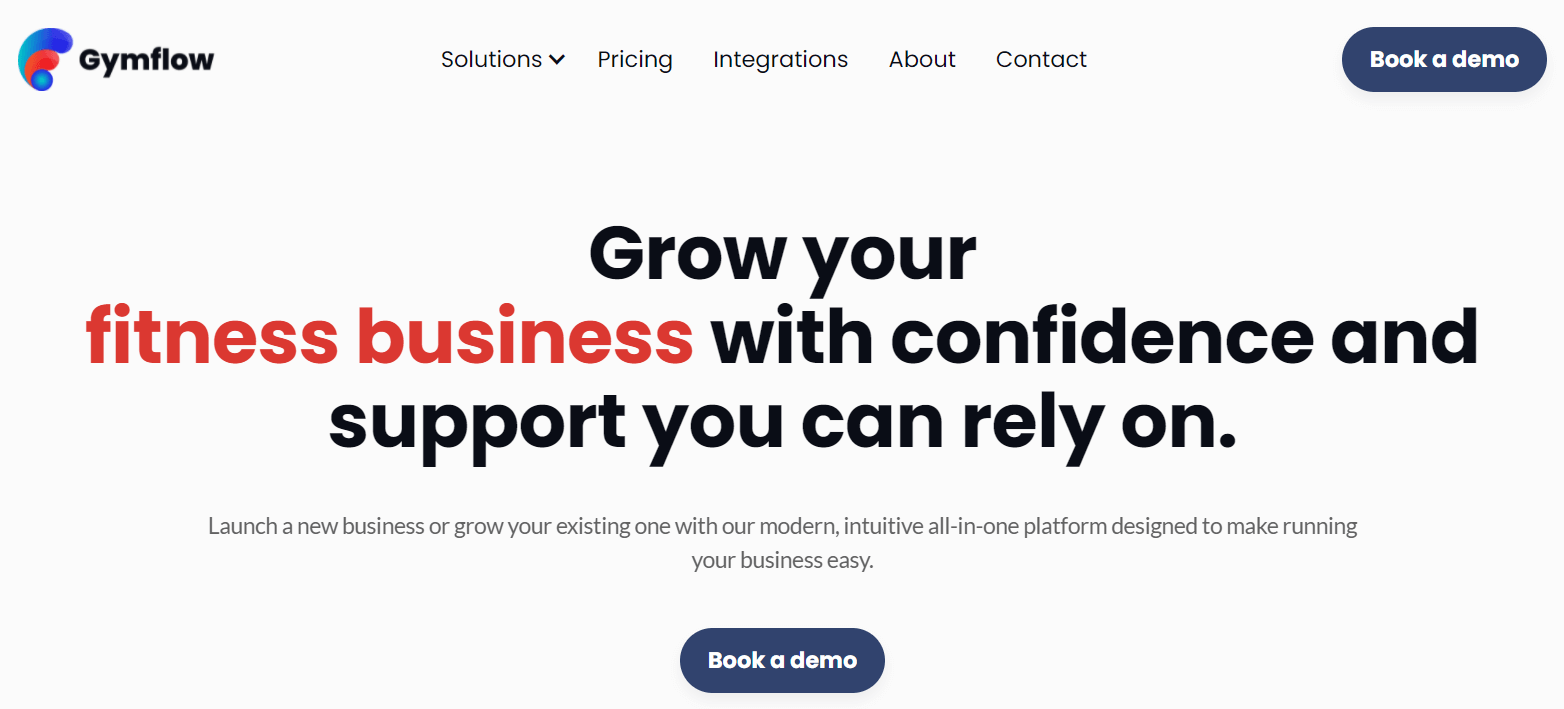 Like other gym management software in this list, GymFlow offers creative solutions for the management and booking of your fitness business. It comprises sales, membership, marketing, and booking systems into a single platform.
The sales manager gives you insights about booking funnel conversion. You can track every step of leads from the attention-grabbing to performance reporting stages.
On the booking side, it has an online timetable that you can share on your site or embed to other social pages. The unique automated waitlist makes it the best gym management tool. This enables you to boost attendance by moving people to queues, events and handling all the steps.
It has the best membership management software. You can oversee members' activities like their history, segment users, control their usage with the software.
The features can be utilized for fitness, wellness, and health business management. Through Zapier, you can connect to over 3K applications.
==> Also read: Best Escape Room Management Software
Bottom line
One point to keep in mind about best software for gym management is that it is client and staff-oriented. It should make both of them easily access the tool to control their calendars, use internal communication, process payments, and use membership portals to track their performance. Having ultra-modern features does not count as best software for gym management. The best is which aligns your objectives and needs into its solutions at a reasonable price. By assessing your resources and market offerings you can find software that matches your requirements.
Sign up for our newsletter
Be the first to know about releases and industry news and insights.
Let's

get started

on something great
Booknetic is a simple yet powerful plugin for accepting online bookings & payments on your WordPress site.