5 Easy Steps to Connect Your Slack Status With Outlook Calendar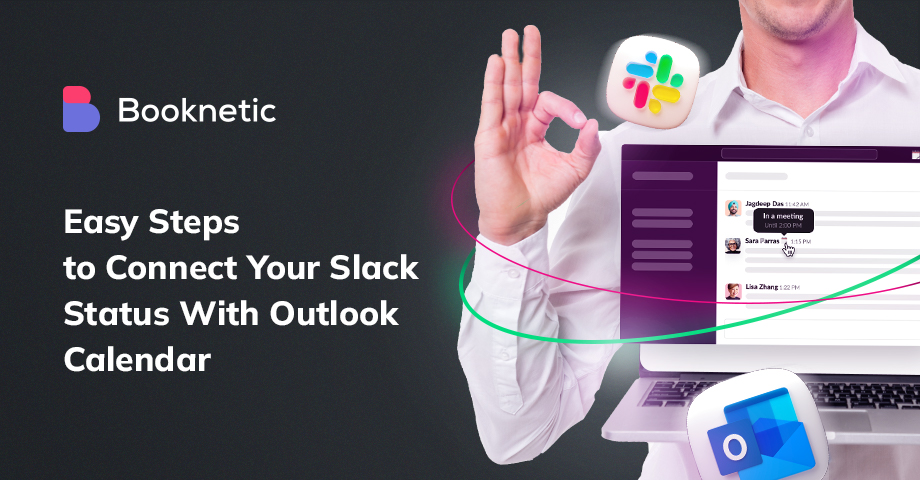 Automating Your Slack Status
In a day and age where our productivity is defined by how often we're present physically or for how long we stay "active" online, finding a balance between work and rest has grown difficult. You want to make sure that your work receives your best efforts. But at the same time, you also want to be in a place where you can relax without having to take your work home at the end of your day. You have a busy calendar with barely any room to take a break. So what do you do?
Slack is an app that is changing the way people feel productive. Although initially designed as a communication app, it has grown to be much more. From app integrations to help you stay more organized to setting a personalized status to show your availability, Slack is paving the way for people to balance their work and non-work environments better.
How Does Slack Work?
Slack was developed as a messaging application so workplaces could communicate conveniently with all team members. The app is designed similarly to that of a social mean stream and offers three fundamental features:
Channels:
You can segregate conversations using channels to organize discussions on different topics. For example, you can create separate channels for your workplace like projects, finance, operations, etc. You can also see how other members communicate so that you don't miss out on any information.
Private channels:
These are similar to regular channels, except they provide better confidentiality. You can create private channels to communicate about a particular topic with only a few team members and not with everyone.
Direct messages:
Just like emails or other communication networks, Slack lets you have direct communication with a single person. You can reach colleagues instantly and communicate with them in a hassle-free manner.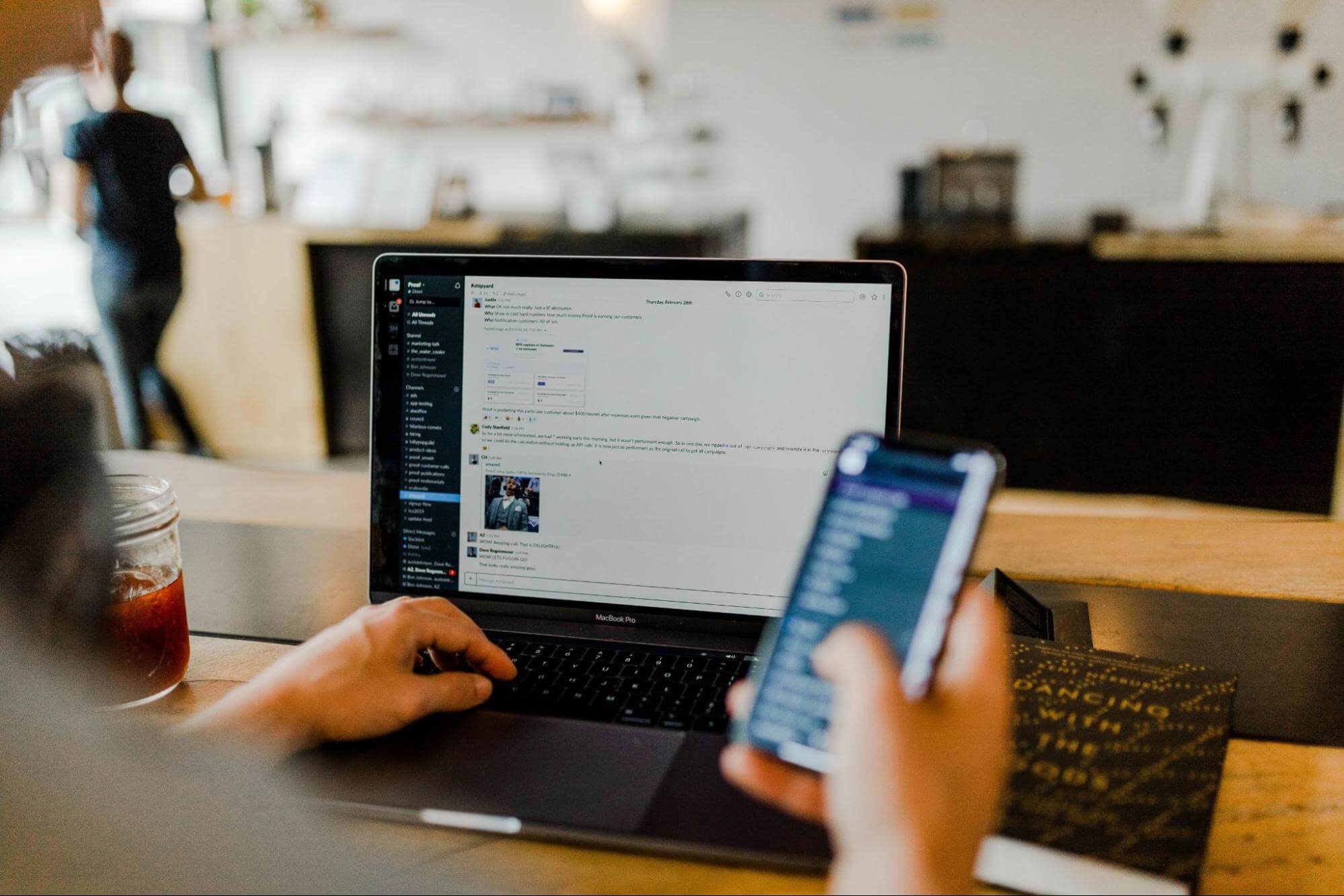 6 Key Reasons Why Your Business Needs Slack
Streamline communication:
Slack allows you to communicate with all team members conveniently. You can communicate with a single person and even a group of people. It also helps you organize conversations by employing channels you can create depending on the organization's needs. With Slack, you can have smoother communication across all teams in the organization, thus reducing the chances of misunderstandings and reduced productivity.
Integrate other organization apps:
Slack allows you to integrate other applications like Google Drive, Calendars, to-do lists, and more into your organization's workspace. Additionally, the app helps communicate important dates, reminders, and task deadlines to all workspace members. Brands can now create a channel for more efficient operations and reaching organizational targets on time.
Share all file types:
Slack allows you to share different file types conveniently with other members in your workspace. You can share documents, pictures, videos, zip files, and more. Because of this, brands can easily access all files on any device you use Slack and are stored in a way you won't lose them unless manually removed.
Accessible:
One of the best features is that users can use Slack from their mobile phones, PCs, or tablets. So you can access all workspace communication from your office desk and even when you may be traveling. It allows you to consistently keep up with what is happening and reduces the risk of misunderstanding from lost information.
One-to-one communication:
Slack allows you to have group conversations and one-on-one communication with a single team member. You can send reminders, list down tasks, organize times, and more right from within a specific conversation. It makes working together more effortless when you may be cooperating with a person for another task.
Easily searchable:
Slack has a search feature that instantly finds all messages, files, and other information. You can search for them across the workspace or even within channels to narrow your requirements. It saves time and helps you increase productivity.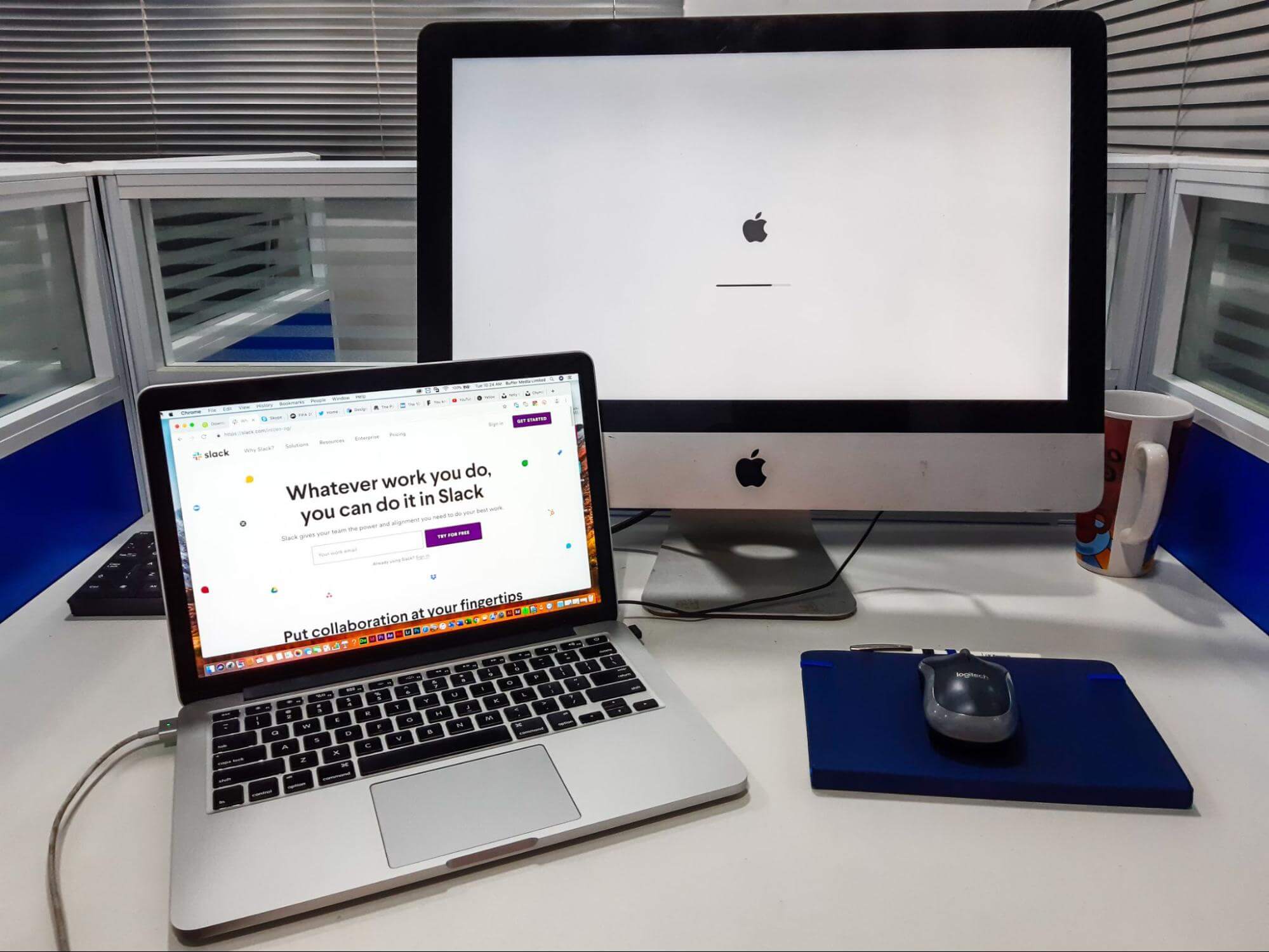 Your availability in an online work environment often depends on whether one is "active." Streamlining your online availability will help you reduce stress and perform better. How do you do that? Here's where Slack's feature of syncing with your calendar comes into play. To keep track of how others see your availability, your Slack status can update automatically depending on your calendar. Here are five easy steps to connect your Slack status with your Outlook calendar to make this possible.
5 Essential Steps to Connect Your Slack Status to Outlook Calendar
Installing Outlook Calendar:
Slack has a feature for app integration to help build productivity. Outlook calendar is one of the apps that you can integrate with your Slack workspace. Adding your calendar to Slack will allow you to update your availability, RSVP to events, get notifications of meetings and even view your daily schedule. Visit the slack app directory to get the calendar app to your workspace.

Connecting the app:

Open the Slack app on your device and find the "Apps" option on the left sidebar. You can find all the different apps you add to your workspace and access them as and when necessary. The feature also reduces the need to jump from one app to another, as you can access almost all relevant information from Slack itself. Once installed in your workplace, you can start syncing your status.

Setting up:

After finding the Outlook Calendar app through your workspace, select the app to open it. It will guide you through the steps to set up and connect your account. Follow these steps, and you'll arrive at the part that allows you to sync your calendar.

Syncing your calendar:
After following the necessary steps to set up your account and linking it, the app will give you a "turn on" option to sync your calendar. Once synced, Slack will update your status based on the schedule you have entered in your calendar.

Automatic status updates:
When synced, users can update their Slack status based on your calendar. Whether you're away from work, working from home, or in a meeting, you can edit in any situation independently without having to enter it manually.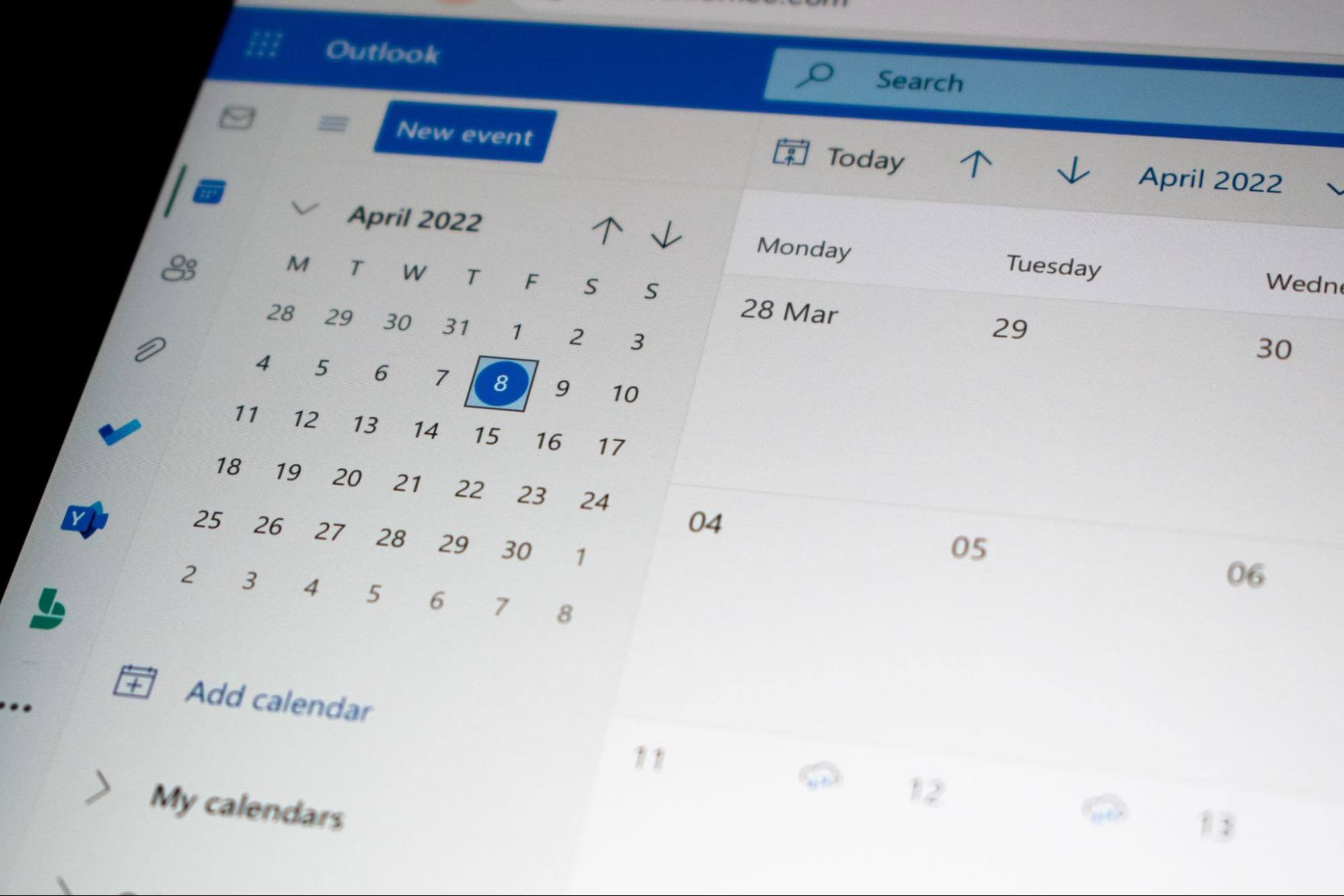 Why Should You Sync Your Calendar?
Beyond having your status update automatically, Slack outlook integration can make your schedule feel more organized. You can manage your time better according to your daily requirements through different apps integrated with your workspace. Task management also improves, which further helps you go about your day in a disciplined manner rather than rushing anything.
We all use a calendar daily to schedule our tasks, set reminders, mark events, or even see what day it is. Slack helps take the abilities of your calendar one step further. It allows you to improve your time management and get more organized. When your work routine improves, it increases efficiency and makes you feel more satisfied with what you do. In turn, you feel more relaxed and can be stress-free in your non-work moments, thus building a better work-life balance.
Additionally, we recommend linking Google Calendar with Outlook to keep everything tidy and organized.
Sign up for our newsletter
Be the first to know about releases and industry news and insights.
Let's

get started

on something great
Booknetic is a simple yet powerful plugin for accepting online bookings & payments on your WordPress site.