13 User Retention Strategies You Must Apply Now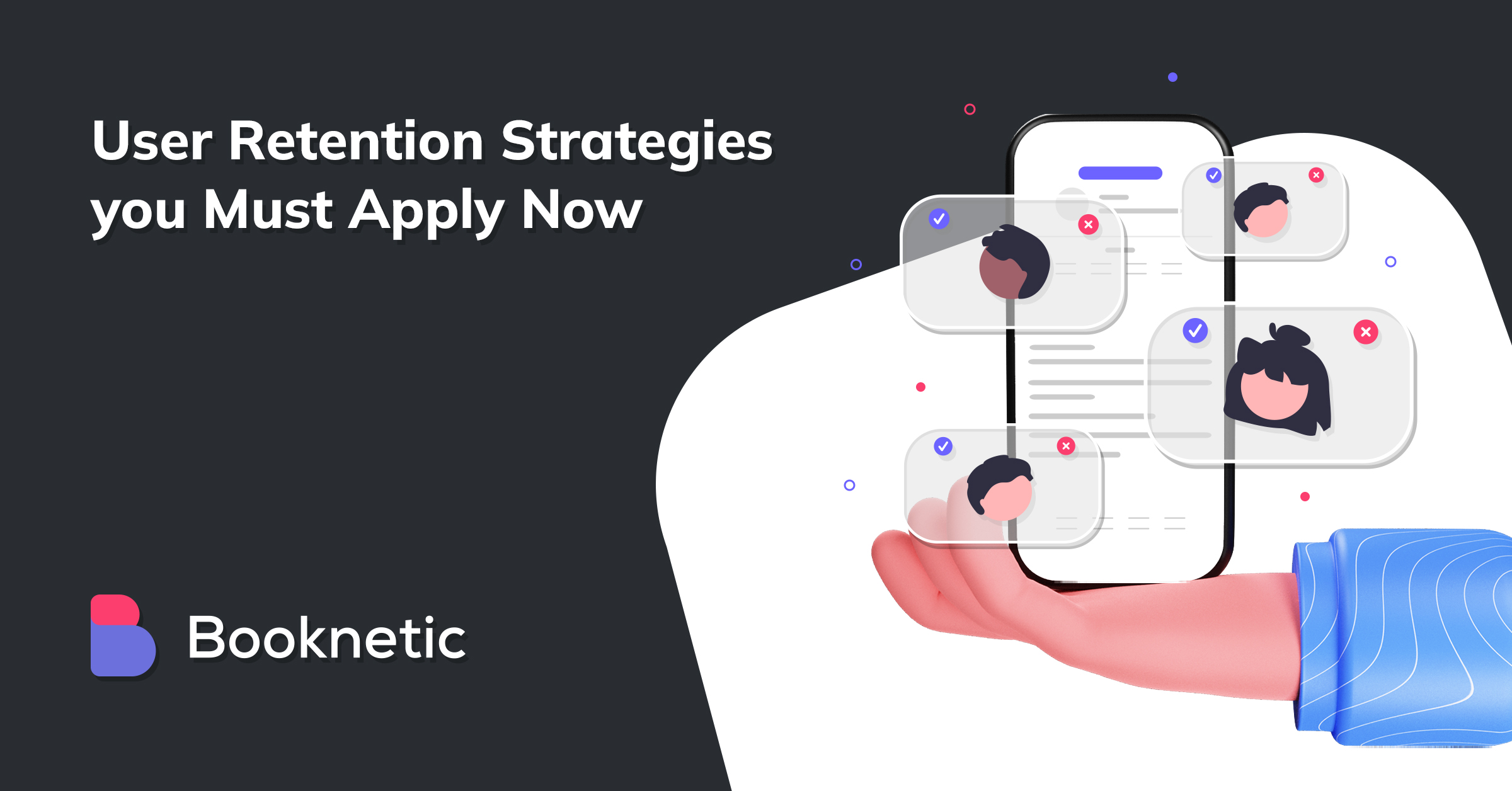 You might be wondering how to improve user retention to maintain sales and gain loyal customers. In order to always do better business, businesses give more importance to acquiring new users and forget to retain existing users.
Remember, retaining your users keeps them coming back over time. Retaining existing users is a lot easier and cheaper than acquiring new users. You need to know that retaining existing users leads to increased sales on your site and repeats the use of your service.
In this blog, we will help define how to improve user retention and give the best user retention strategies you can instantly use.
Why is User Retention Important for Brands?
In order to always do better business, operators give more importance to acquiring new users and forget to retain existing users. By focusing on user retention, you will develop lasting customer relationships that increase user satisfaction and loyalty.
Even better, happy users are more likely to refer your business to their family and friends, helping you promote your brand, grow your audience and, of course, increase your revenue.
The Best User Retention Strategies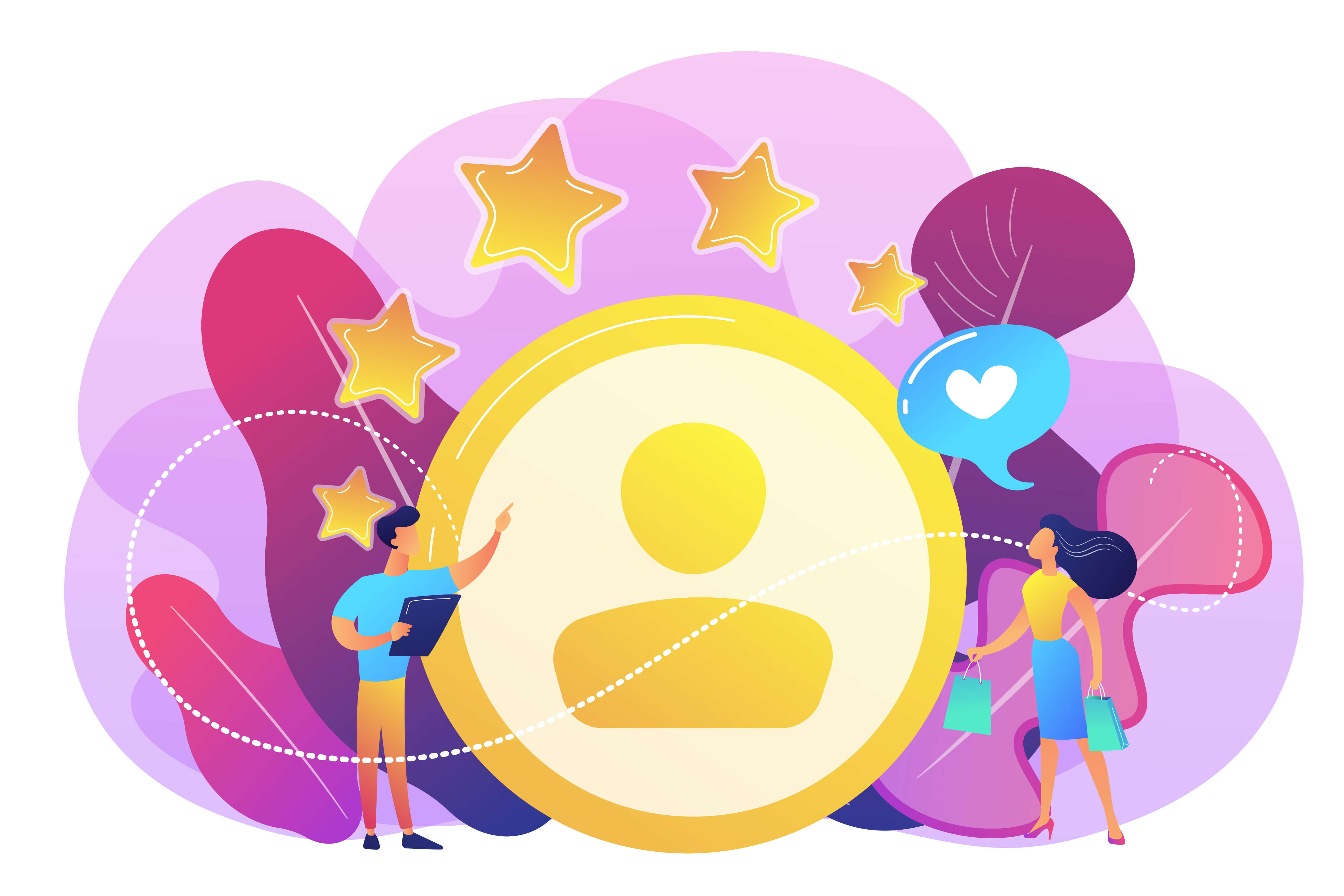 1. Build lasting relationships with users
Building lasting relationships with users is an indicator of how valuable they are to you. Prepare quick responses for your users. Schedule frequent calendars and views. Being in contact with your users is a type of user retention model.
2. Offer your users a training plan
Acquiring new users does not mean that, you should reduce your interest in them now. One of the strategies for user acquisition is to offer users a training plan. By offering any free training plan, your rate of gaining more users and not losing any users you already have will also increase in this case.
3. Offer encouraging memberships
Let's say that the paid subscription period of the user who previously subscribed to you will expire in a short time. How to improve user retention? If you ask, offer your users a free subscription before the subscription period ends. Thus, users will believe in you more and will want to work with you for a long time.
4. Give Them Little Surprises
Rewarding your shoppers with small gestures is not costly, but also makes them feel positive about you. Especially if these gestures are made when they least expect it, not during shopping or right after purchasing something, no matter how small, it gives happiness.
5. Give Importance to Service Quality
Users decide to shop from the same place again, based on the quality of the service they receive from the companies as well as the affordable prices. When they have a question or encounter a problem, they believe that they have made the right decision to shop there if they find fast, courteous, and helpful user service. A user service staff that takes care of users instead of being sloppy in face-to-face or online contact will bring satisfied and loyal users to their company.
6. Reward Loyalty
Once you buy something, give the other one for free, which means that it knows how to reward user loyalty when you make a discount if you shop more than a certain amount in a month. The user will already buy or make that purchase, but seeing your loyalty noticed and valued increases your satisfaction.
7. Receive Complaints Properly
Understand that the user may be angry about something. One of the most important issues of the user retention model is to understand what they are angry about. Listen carefully, convince him that you are doing everything in your power to resolve his complaint, and find a solution to his complaint.
Then, when they express their gratitude to you, take advantage of that moment to increase their commitment to your plan. Thank them for bringing your attention to the problem, and working on improving the level of customer service.
8. Identify users value judgments, beliefs, and standards
Your service programs should be tailored to your user's values, beliefs, and standards. If users' values conflict with yours, invite them to your workplace to discuss where there are differences and what can be done. Then decide if you want to change your situation to satisfy the user and keep them loyal to you. However, never try to compromise by sacrificing your own morals to satisfy a user.
9. Make Promises of What You Can Do, Do More
Your user's expectations increase unrealistically as the business promises above expectations but delivers below expectations. Generally, workplaces cannot meet these expectations, and the user is disappointed.
But if you can make your user have realistic expectations about the quality and level of the service you will provide, and if you serve above that, you will be more satisfied with your user. Remember, though, don't make promises below their expectations so much that you insult your users. They will instantly understand what you want to do and they will stop doing business.
10. Know the Cost of Losing a User
All employees should know how valuable a user is to the company, how high the cost of losing even a single one is, and the damage that loss will do to your business. Reward employees who retain a user for longer than average. You can take a look at this Employee Retention Tax Credit guide to explore more about employee retention.
A smart way to measure this is to estimate Customer Lifetime Value. CLV is the total amount to a business from a customer over their relationship. It tells businesses precise data about the quality of their customer service and also helps them to anticipate future product roadmap.
11. Find and Display Your Users Favorites
Every workplace has one, two, or more employees who are users' favorites. Find out who these people are, nurture them with care, introduce them to everyone, and set these employees as role models for other people to do their jobs.
Reward their behavior. Other employees will try to increase their own performance to their performance level in order to earn these rewards. The end result will be a motivating, service-oriented staff profile and a group of satisfied and loyal users.
12. Make Users Feel Important
If you make your users feel how important they are to you, they will value doing business with you more. Call them by name, ask them to talk about themselves, and ask questions about their success; Your reward will be a loyal user for life. This is one of the great types of user retention models.
Apply these user retention strategies when writing email reminders and on product onboardings.
13. Let Your Users Know You're Interested In Them
Send them to thank you cards, postcards and do whatever it takes to show you care. Don't let them forget you. Let them know that they can come to you whenever they need something because you care about them. Spend your time and money to show your users you care.
Summary,
We have come to the end of another blog, I have presented user retention strategies in this blog. Your interest in retaining your users shows your trust in them. One of the ways to retain users is to organize frequent bookings and reviews and stay in touch with users. In this regard, if you have a WordPress site, I have a great plugin recommendation for you.
You can make appointments more easily using Booknetic. You can make video interviews with Zoom integration and get rid of overlapping appointments with Google Calendar.
When you offer your services you should generally have a secure and easy payment system, and PayPal and Stripe integration will help you in this regard. For more information, you can try Demo.
Apply these user retention strategies to increase customer lifetime value and drive growth.
Sign up for our newsletter
Be the first to know about releases and industry news and insights.
Let's

get started

on something great
Booknetic is a simple yet powerful plugin for accepting online bookings & payments on your WordPress site.