Writing Hair And Beauty Salon Business Plan | Steps To Consider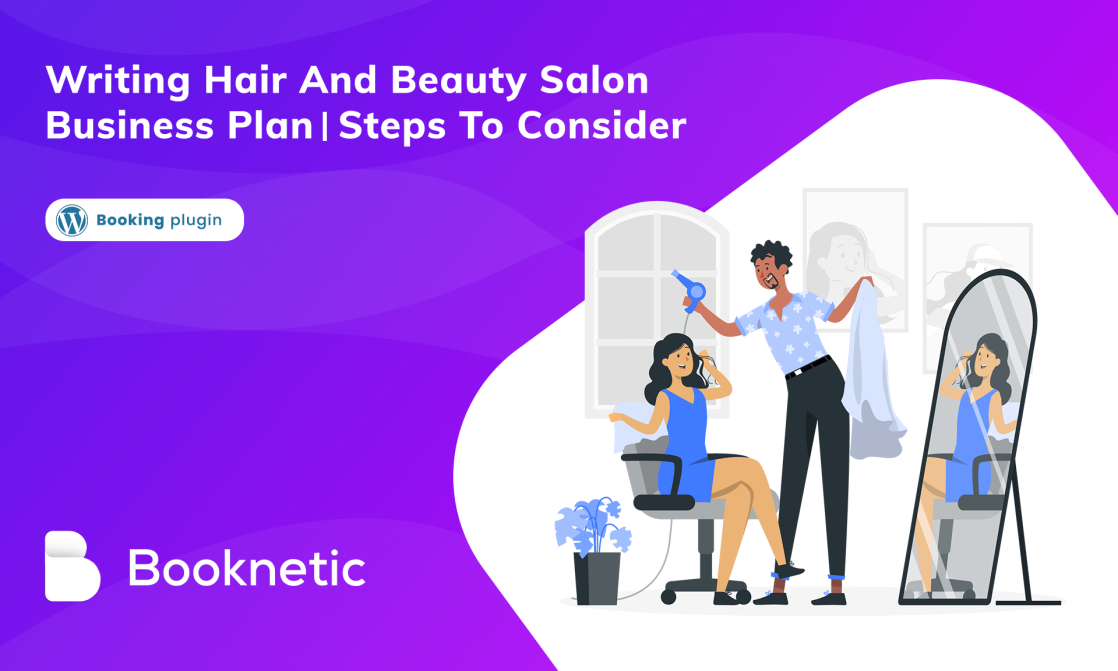 The true beauty of your business lies within your hair and beauty salon business plan. Whether you dedicated your life to the business or just started to think about starting a beauty salon, you will find yourself around dispersed tasks, crumpled sticky notes, blue-sky to-do lists. You may consider writing a beauty salon business plan to organize things amid that rush. It will be less stressful and time-consuming to sort out steps and bring them into action.
Refresher on a business plan, it is a written document describing objectives of a business, methods for attaining those goals, and a determined time-frame for achieving them. The purpose of writing a salon business plan is to define the overview of your salon that can be presented to business allies, partners.
Why do you need a hair and beauty salon business plan?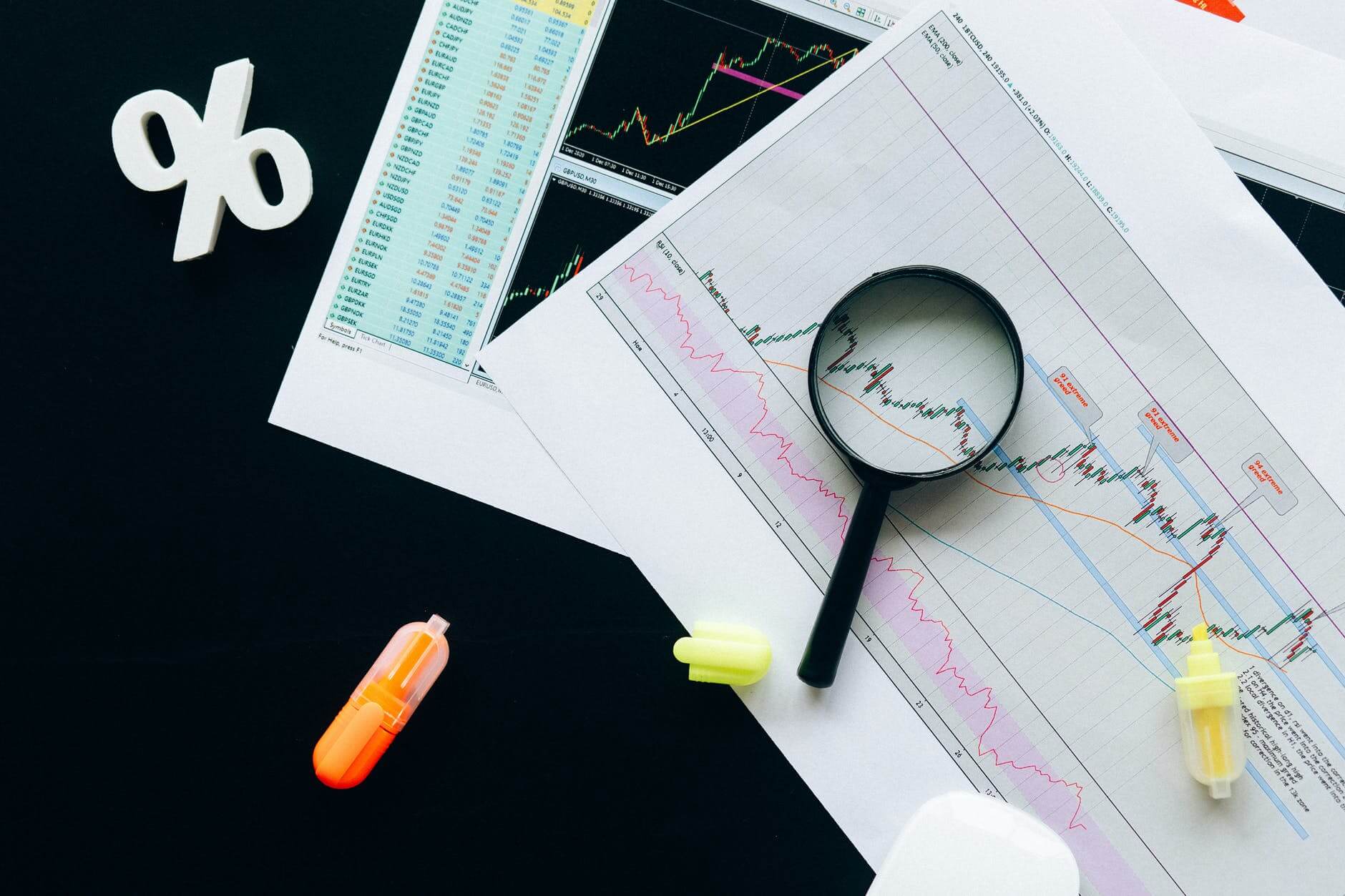 The first reason you need a beauty salon business plan is to get you in control of your business. A well-developed plan helps to spot your weaknesses at an early stage and work on them. It also gives a clear path to set priorities. Aside from starting a salon business, there are other business priorities like sales, an investment that keep businesses more motivated. At the starting page, businesses that develop a salon business plan are more likely to grow in comparison to the ones that do not. Indeed, a business plan has great importance on the success of a business, offering 30% faster growth opportunities.
A business plan clearly communicates who you are without blowing up any data under your company. Depending on your business maturity level, you may need a salon business plan to:
Keep track of business where you can refer to
Seek funding, investment, or loan showcasing that you are promising business avenue
Offer a business partnership to combine forces with other beauty industry queens
Need to change your business style
Hunting a top talent to boost your reputation and sales
How to write a beauty salon business plan?
There are two main types of business plans you may decide between detailed documentation of a traditional business plan and a high-level focused cheat sheet of lean startup business plan. Since salon management falls into traditional business, we will focus on a traditional hair and beauty salon business plan.
1. Executive summary
The executive summary gives context to all the vital information about your business that you cover in other sections of the plan. Although it appears on the first page, keep this part to the last after identifying other areas of your plan. Just like your elevator pitch, you need to briefly tell what your business is about, and how likely it is going to be successful.
You need to include your mission statement explaining the problem that customers encounter, and the unique value proposition that your salon offers to address that problem. For a hair and salon business, the problem can be poor hygiene, long waiting times, and lack of modern equipment. You can express the problem part like this:
Women living in cityside areas spend more time on hair and beauty salon treatments due to a lack of trained staff and modern equipped salons. This costs them more time and money to get them done with hair treatments.
How you deliver the solution has the same weight as what you provide.
We offer a "salon at your door" service for hair cutting, coloring, and nail treatments at clients' homes. By subscribing to yearly packages, clients will pay the discount prices and get everything done without leaving their house.
The point of writing an executive summary is to highlight the key takeaways of your business and present it in a readable format, especially for investors or third parties. Just like disentangling messy hair, you should start from the ends to write a hair and salon business plan template.
2. Business description
The description section is where you go into full detail about your hair and beauty salon business. It is the place to showcase your mission statement, objectives, and how you made it through this phase. Choose powerful words to reveal why your business exists, what causes you to start this business.
The objectives part is crucial to show what keeps you motivated and how you move forward. They need to be clearly defined and result-oriented goals. Use the SMART - specific, measurable, attainable, realistic, and timebound, principle as your guide to set objectives.
In the history section, mention your founding date, major milestones, locations, number of employees, business partners.
What services do you offer?
A difference between hair salon business plans and other service-related plans is that beauty salons may contain a different set of services under their umbrella. In addition to offering haircut, or spa salon services, you may consider selling beauty or care products to clients. In this case, you need to include ideas for upselling those products. Usually, in this part businesses translate features of their products into the benefits. You can emphasize the importance of facial cleaning, regular haircut, and nail care to get that fresh and healthy look.
3. Market research
Before jumping off the ground, you need to gain an outlook on the industry. This step is also crucial for outlining financial statements in your hair and beauty salon business plan. First, you need to identify your target market to understand where your service fits in. For a beauty business, an ideal customer profile should indicate demographics like their age, income, location, and profession.
The market is saturated with large and small size hair salon businesses. Knowing the strengths and weaknesses of your business is one of the secrets of successful salon owners. By drilling down into the details you will prioritize your services and set a budget accordingly. A detailed investigation of the customer profile will also show your expertise in tieing business partnerships.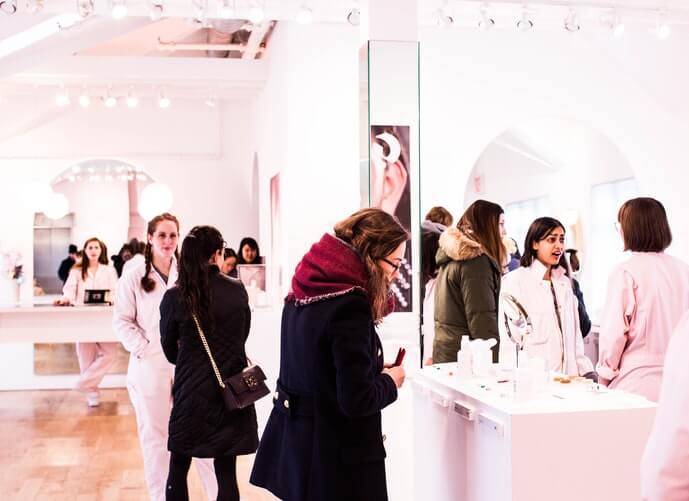 Additionally, you need to show competitive research explaining what the businesses are doing in the beauty industry, and what are their strengths. Explore their most selling services, find out their advertising channels, and try to learn the level of customer service. If they have a website, take a close look at their pages, and social media accounts to see how they distinguish themselves. After finishing the analysis, prepare a competitive analysis table in your salon business plan. List down your competitors and include key findings in front of their names.
You might also include a SWOT analysis, discussing your strengths, weaknesses, opportunities, and threats surrounding your business. The purpose of running a SWOT analysis is to prove the viability of your idea or business identifying the risks that take the best possible opportunity for success.
If you are planning to open an office at the business center, your location is the biggest opportunity where business people can easily visit you amid a busy workweek. Your strength could be the background of your hairstylists and nail technicians. If you are new in the market, less familiarity with people with your salon might be a thread.
Running various analyses through this road will help prepare you for all possible case scenarios. Also, including these in your hair and beauty salon business plan showcases your dedication and understanding of the market.
4. Marketing and sales strategy
Your style will not differ unless you get crazy ideas to push your services. In your sales section, address the following questions:
What is the average cost of major services you provide?
How does that price relate to your costs?
How does the price relate to the industry average?
After showcasing your pricing, you need to express your promotional strategies. There is no single marketing channel to appeal to modern customers. But your hair salon marketing strategy will evolve and change depending on the challenges you face, and business goals to meet your needs.
To identify your marketing strategy you need to call your target market, unique value proposition, and customer segments. But before everything, you need to get listed on Google search results to make people easily find you. Further, you may consider YouTube, Google Ads, Facebook Business Suite, Instagram to target people that you envision as your clients. To assess the importance of these channels, you need to rely on solid data. Do not forget to mention your website, including SEO amongst your marketing. In fact, you can leverage your book now button to boost direct sales.
Websites built with WordPress can incorporate booking with the help of salon software. Booknetic is an appointment booking plugin for the automation of your online bookings. With the help of customization options, you can design a booking procedure according to your business needs. With a built-in CRM tool, you can collect client emails, run promotional plans directly from the website. Try Demo to explore more about its features.
Reinforcing your strengths, the results of competitive analysis can help you identify the most promising channels. Also, keep in mind that your client retention marketing will differ from growth marketing strategies.
5. Financial projection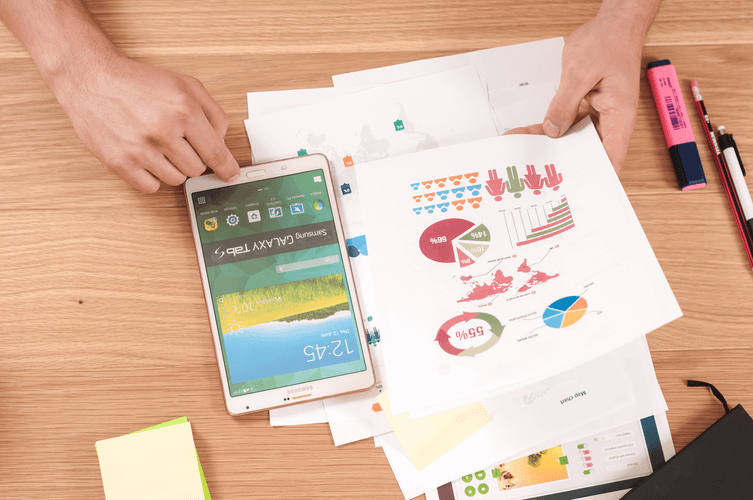 If you are just starting a hair salon business, you probably will not have comprehensive financial reporting. Yet, you still need to prepare a budget plan to model the projected cash flow within your hair salon business. Do market research on average hair salon revenue in your area, and the profit margin for the hair salon business. To be rigid on the numbers, you need to connect sales strategies, marketing expenses, and the value proposition in your beauty salon business plan.
If you are in the market for a while, be sure to include:
Income statement
Balance sheet
Cash flow
Profit or loss statements
to clearly indicate your financial position.
Plus to current data, provide a forecasted financial outlook for the next, say 2-5, years. The goal here is to convince the reader about your sound financial base. You can use graphs, financial tables, and charts to demonstrate your financial situation.
The financial projection will help you to understand where your business is now and how to brush it up. You can think about how to improve your profit margin by cutting unnecessary costs, rising prices, or considering upselling methods.
6. Organizational structure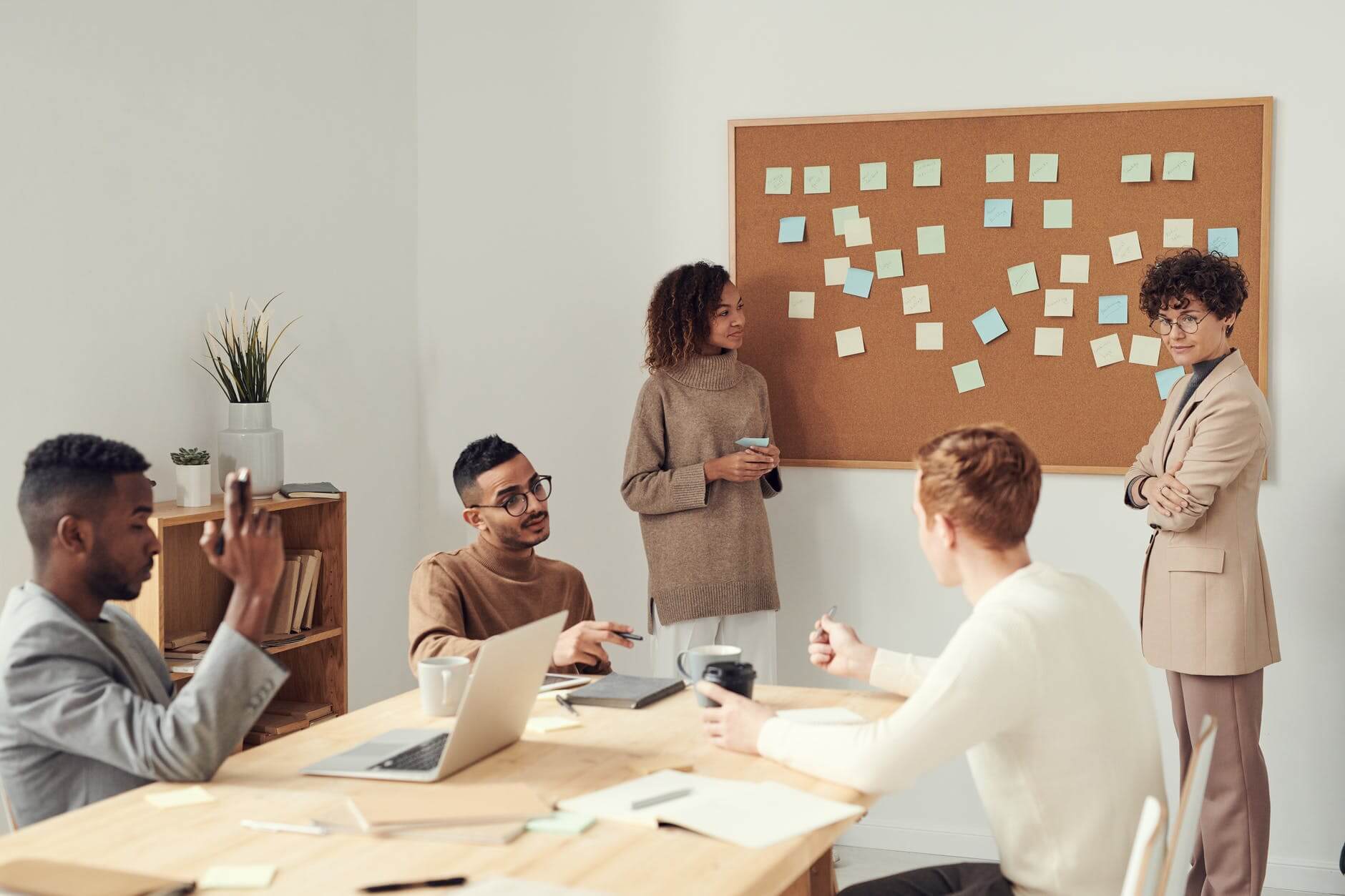 This section is to introduce the staff who is in charge of management. You have to showcase the people who help you to realize your business idea and grow your business. Give space to your valuable team members by highlighting their education, professional background, and previous achievements to stress their importance for your business.
What is more, is to mention the roles that you still lack in your board and the costs of hiring them. If you seek funding, this part is definitely a must-check for you. Because investors put a high value on management because they are aware of the potential role of effective management for growth.
7. Funding request
Finally, you come to the part to get it out. In this section of the hair and beauty salon business plan template, your goal is to determine how much money you need to realize your business idea and how you plan to spend that money. If you are not sure about the exact number to request, a range is acceptable.
You need to specify the means of funding like debt or equity partnership. In the first case, you borrow money to raise capital and repay the principal amount plus the interest on the debt. While in the latter, you sell some portion of your equity to shareholders. They will get the equivalent amount of business profits and voice-over decision-making.
It is crucial to indicate where the funding request will cover. Is it to buy new equipment, open a new location, hire talented staff, restructure the organization. Along with financial indicators, you have to mention the time length to repay those loans.
Final words on writing a beauty salon business plan
Every business has its own strengths and weaknesses. Writing a detailed beauty salon business plan will help to identify strengths to mitigate the weaknesses. Even if you are not doing it for a third party, thinking of your business will figure out where you stand out in the marketplace and how to grow within the given opportunities.
Sign up for our newsletter
Be the first to know about releases and industry news and insights.
Let's

get started

on something great
Booknetic is a simple yet powerful plugin for accepting online bookings & payments on your WordPress site.