How to Successfully Set Up and Run Virtual Appointments?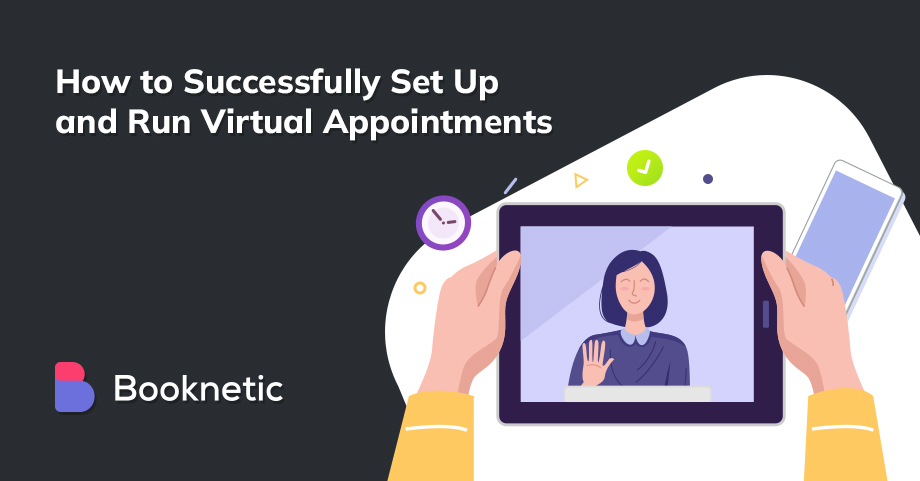 The increasing digitalization is driving businesses and customers to virtual appointments. Businesses, sales representatives spend lots of time planning and managing remote selling which virtual appointments are the largest source of revenue. Regardless of the industry and background, successfully running virtual appointments requires excellent management and communication skills.
This blog aims to help you to set up and successfully run virtual appointments.
Benefits of using virtual appointment setter
Although virtual appointments seem like a self-scheduling tool for customers, it requires planning and management for the successful execution of virtual appointments.
Less time spent
With virtual appointments, you don't have to worry about the traffic or means of transportation. Especially in medical or psychological clinics, customers tend to spend time in waiting rooms. This removes the need to be in waiting rooms and practitioners worrying about falling behind schedule.
Cost-effective
Compared to 1:1 meetings or business lunches, virtual meetings require small to zero costs to host. The saved amount may seem very little. By saving a lot of time for clients and you, online meetings reduce costs.
Fewer late-running appointments
The risk of missed appointments or late-coming is much lower in virtual appointments. As patients don't deal with travel or any other factors that make them late or miss the appointments.
According to the study of Thomas Jefferson University, the average time patients spend seeing healthcare professionals is 18 minutes and 13 seconds in the US. This includes intake forms and registration processes done in clinics. Virtual appointments give patients the ability to fill those documents on their own time and get the appointment without waiting a minute.
Flexible appointments
Compared to traditional appointments, virtual appointments offer more flexibility for customers and service providers. Professionals can experience a larger flow of appointments than in-office setting. Due to no commute time, they have more flexibility to decide on the timing.
How to set up virtual appointments?
1. Set up a self-scheduling system
The easier you make the scheduling process the more appointments you receive. The easiest way to set up virtual appointments is to offer self-scheduling.
If the only way to get appointments is phone calls, your ability to get appointments will be limited to the number of appointment schedulers, available time slots, or your phone lines. Without online scheduling, the good part of your time will be spent on the phone scheduling appointments as in traditional appointments.
The need for B2B virtual appointment setter is also important in traditional B2B businesses. In these teams, the majority of sales come from 1:1 customer meetings.
2. Send automated reminders
With the increasing number of online meetings in our lives, the need for automated reminders become inevitable. Based on the customers' preferred channels and your available resources, you can decide on the means of communication.
You can send automated reminders the day before, an hour before to appointments to avoid cancellations or no-shows. Reminders also give you the opportunity to make sure that you have all the required information about customers like insurance, previous examination reports, test results, consent forms, or other related documents.
You can also use reminders to send tips and guides to prepare for virtual appointments, set up their device, or put the needed documents near during the appointments.
It is worth mentioning that, the way you write a reminder message for a meeting has a huge impact on getting opened and followed. It has two have proper titles, instructions, and details about the appointment that the customer has scheduled for.
3. Choose the right platform
One of the important steps of setting and hosting virtual appointments is the choice of the platform. You need to figure out what you want that meeting software to accomplish. How many guests will join the meeting? What is the expected duration of time for the appointment? Can you afford paid plans or you will stick to free options?
The most popular virtual meeting platforms you can schedule online meetings are Google Meet, Zoom, Microsoft Teams, Jitsi, and Cisco Webex.
Identify the bare minimum requirements you need in virtual meeting software. Once assessing your needs, look for extra features that will add value to your and your attendants.
This is where Booknetic appointment booking plugin comes in handy. From self-booking to virtual meeting platforms, it provides everything to run virtual appointments from your website. Google Calendar Sync enables you to connect booking calendars with personal calendars and remove double bookings.
Additionally, Booknetic provides a comprehensive notifications system where you can send automated notifications for any condition over the booked appointments. Moreover, it integrates with Zoom where you can set up and join virtual meetings from the booking panel.
How to successfully run virtual appointments?
1. Decide who will join the meeting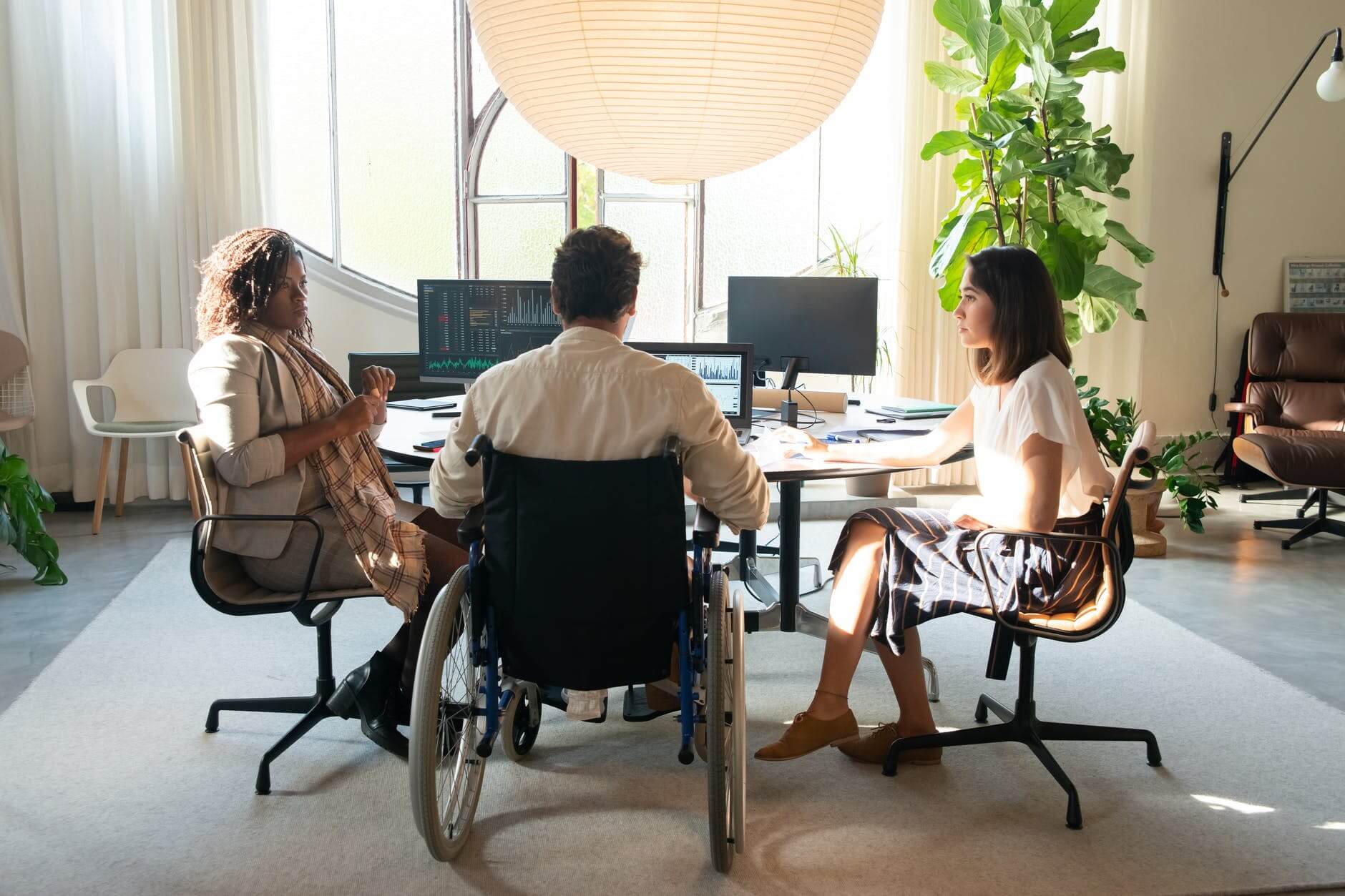 This might be obvious for medical clinics, psychologists, or nutritionists where the patients book for the exact practitioner. But, in B2B or consultancy businesses that might change. Analyze your team capacity and pick the ones that can carry out virtual appointments as productive and interactive as in-person meetings.
Different teams have a different understanding of the products and solutions customers look for. What the customer service team can cover is much more different than what the sales team can offer.
Customer service teams are experienced with how to achieve expected outcomes for customers. While the sales team tends to have broader knowledge about products and business objectives. Also, sales professionals are more experienced with upselling and cross-selling services than other teams.
2. Train your team
From technical and professional perspectives, training teams for virtual appointments is important. Virtual appointments are different than traditional appointments in many ways. Coaching your team on how to navigate through virtual appointments and unexpected circumstances will boost customer retention.
In this sense, team training goes through different phases for successful virtual appointments.
Appointment bookings
The first coaching here is to prioritize appointments. Once a customer books an appointment, the staff has a choice to accept or decline the appointment. Prioritization can be done based on your business goals, the type of appointment, the average amount of appointments you receive on a day-to-day basis. For example, if you put high-price services at high priority, you might decline some of the low-price appointments.
As we mentioned, this depends on the company, business, volume of customers. Medical clinics or health institutions may prioritize patients under critical conditions over regular requests and put the latter on the waiting list.
Service knowledge
Putting the virtual appointments aside, the meeting host has to have excellent knowledge of the offered service, its terms, and of course the customer pain points. The ability to address customer needs while delivering business goals is the way to successfully run virtual appointments.
Another thing is appropriate behaviour during cancellations. Say your employee set up everything for the appointment but faced with a cancellation. Said employee should know about the cancellation policy in your salon business to keep up the good work and improve customer satisfaction.
Video selling skills
Communication, listening, and empathy are already the crucial components of selling. But video selling needs to be above those skills. Bombarding listeners with aggressive selling techniques can make them shy away from your solutions.
A video host needs to make the call more interactive and two-sided rather than a one-man show. It is much more difficult to build bonds in virtual meetings than in person. Interactive communication is key for showing care and dynamic virtual meeting.
3. Prepare for virtual appointments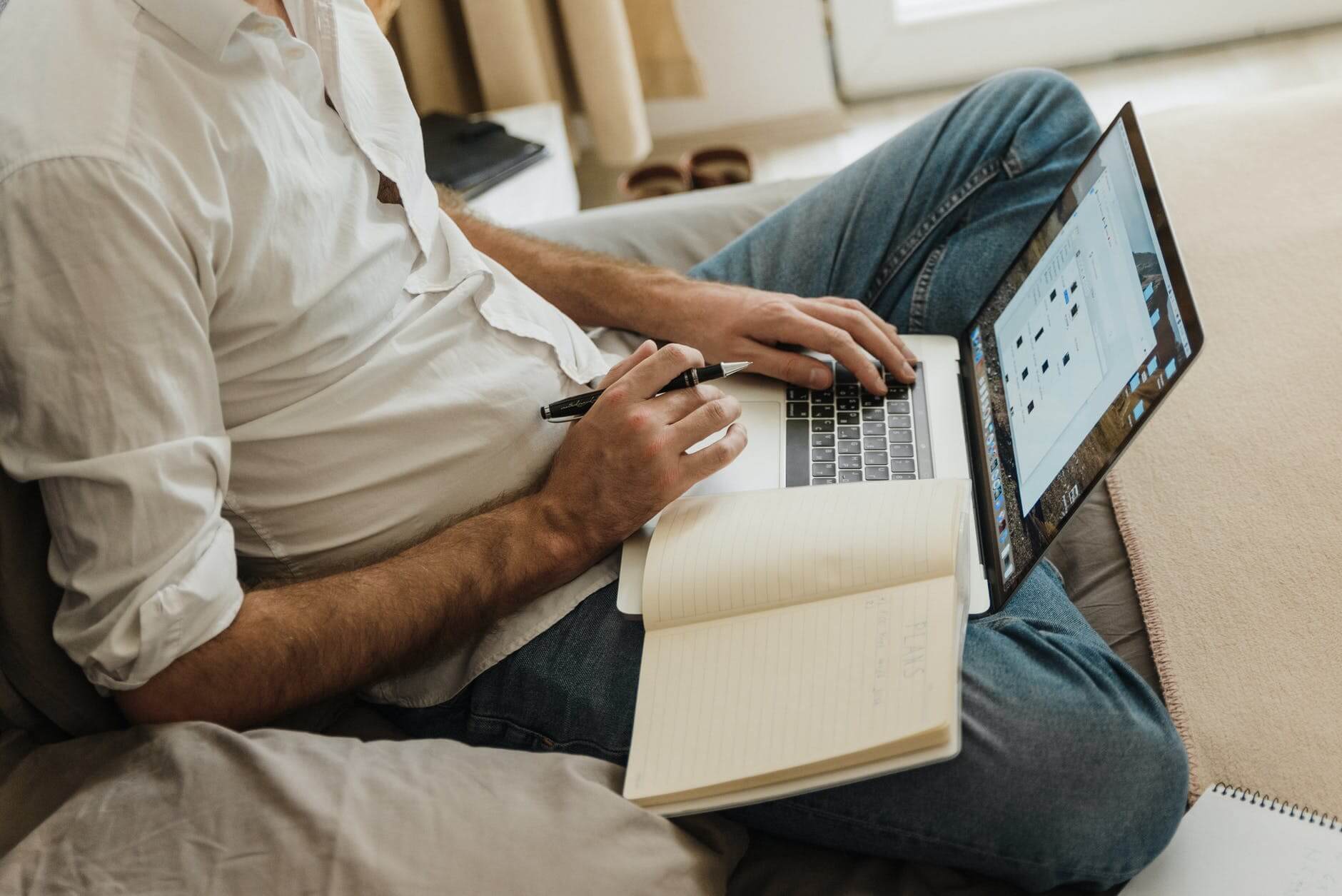 Double-checking is always important for successful ongoing virtual appointments. Right before entering the meeting, check your physical place's availability. Make sure you have a reliable WIFI connection and devices for handling the appointment.
To avoid unwanted interruptions, put other devices in a silent mood or completely turn them off. Voice and visual details are important components for running successful virtual appointments. Out your device in a way that you can keep eye contact with the customers and make sure they easily hear your voice.
Since you have sent the automated reminders, customers should have easy access to the meeting link.
4. Follow up after appointments
At the end of online appointments, you and your guest need to figure out whether there will be future meetings or not. If it is a medical appointment, you may need to send a separate prescription, the list of required tests, the need for the next appointment. You can set automated emails to check how the treatment plan is going as well as to send automated billings.
Depending on the type of service or the state of customer needs at the end of the virtual meeting, you may recurring appointments on an ongoing basis. It is a must to allot time for this part at the end of the meeting.
Might seem simple, but it keeps both sides on the same page. This may not always be about the next appointments but the meeting notes, supporting documents than has to be evaluated for the final choice.
Bottom line
Even you are not successful with your first attempts, there is always room for improvement in business. Asking customer feedback at the end of online meetings or sending customer surveys about the quality of virtual appointments can be the instant way towards improving your experience.
By setting well-planned reporting, you can identify key performance indicators (KPIs) and train the team in that direction.
Sign up for our newsletter
Be the first to know about releases and industry news and insights.
Let's

get started

on something great
Booknetic is a simple yet powerful plugin for accepting online bookings & payments on your WordPress site.