Unique Beauty Salon Name Ideas To Choose For Your Business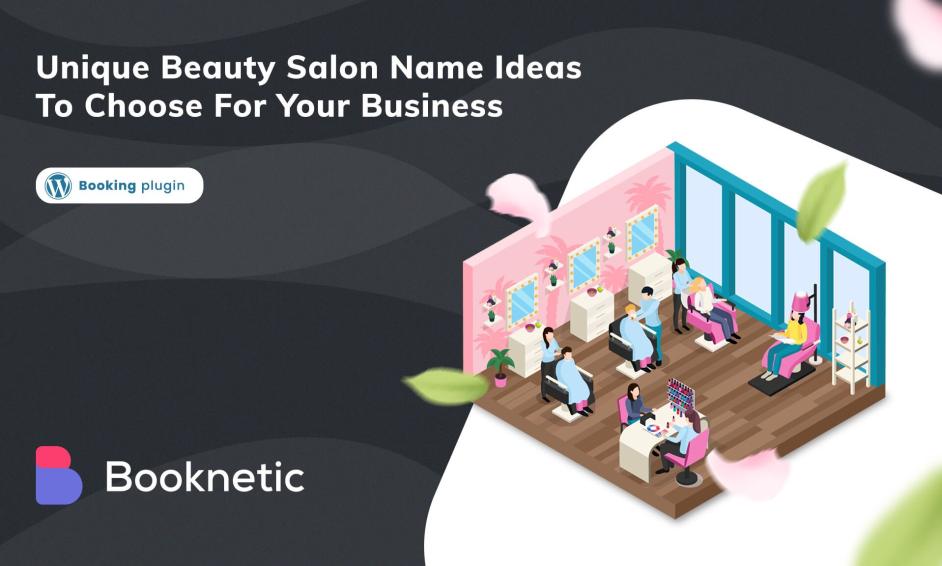 Generating good beauty salon name ideas is like creating a master beauty work. You have to carefully consider every single detail. Thankfully, we are here to help you during the process.
You got the perfect business idea to start doing your job. You have an excellent concept, begin planning, and are ready to pull the trigger.
Butttt what is missing? A great name.
It would be best if you generated beauty salon name ideas that will instantly grab clients' attention and stick to their heads. A beauty business name ideas that inform your customers about your services or the basic principles your salon upholds is an excellent approach to make your company look trustworthy and relevant.
You might pay a naming agency thousands of dollars to come up with a name that is innovative, trendy, industry-relevant, memorable, and untrademarked. Instead of hiring someone to name your company, try being inspired on your own.
Why is it important to choose the right name?
Many of your potential consumers may be unfamiliar with your company, product, or service, and a fantastic brand may make an outstanding first impression and open doors. They can be closed down by a bad reputation.
There are thousands of businesses like you where you live. So having a list of the best beauty shop name ideas in your hand is the top priority when starting your new brand business. The names are unique, cool, trendy, eye-catching, organic, and creative.
Consider your online marketing objectives, as you will most likely require a URL. Over 860 million domain names have been registered globally, and some analysts think that more than 99.9 percent of the dictionary has been reported as a domain name.
On the other hand, selecting the correct one differs. It is dependent on the type of organization or business you own.
So sit close. This article focuses on unique beauty salon name ideas.
Have you ever thought of a great new name for your beauty shop only to discover that thousands of people are already using it? It does not have to be a simple name. If you're creative, you'll be able to come up with an unusual title.
What are the best beauty salon names? To answer your question, you need to know what the client is looking for. Most people who visit the salon are looking for one of two things: a pleasant experience or convenience. Understanding the demographic you're attempting to reach can help you select a salon name that will be effective.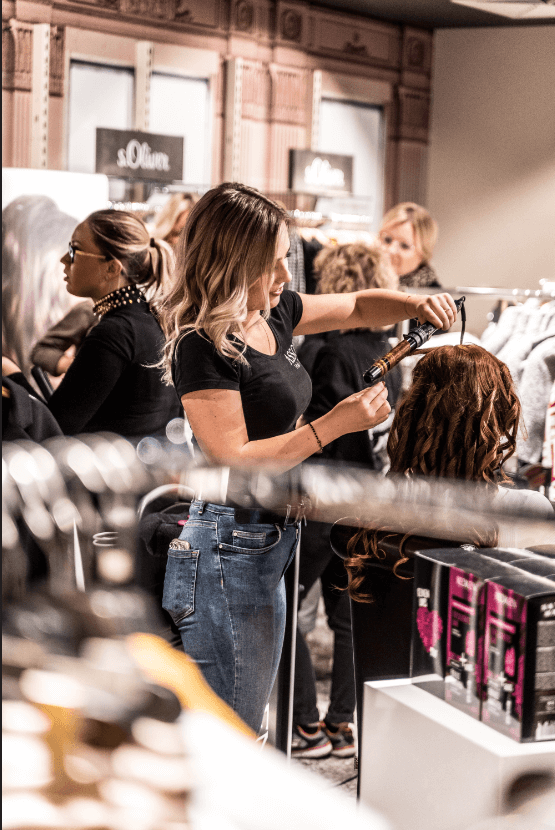 Let's look at some beauty salon name ideas step-by-step.
Level 1: Unique brand positioning of salon
What kinds of salon services do you provide? Who are your ideal clients? What defines and classifies your salon?
Level 2: Please, brainstorm
The most excellent place to begin is inside the head of your ideal customer. Who are your ideal clients for your salon's services? They might be millennials, teens, children and families, college students, young professionals, fashionable middle-aged ladies, or men.
Or Invite some friends and family over for food and drinks, and maybe even a free haircut, and ask them to help you come up with titles for your hair business. People are full of ideas, so it never hurts to get their feedback.
Then go to the following stage, in which we will compare each of these naming suggestions to the criteria below to decide which is the perfect name for your new salon business. There are so many ways to find unique beauty salon name ideas
Combine two words to create a beauty salon name
Cool Cutz
Beauty Edge
Buzz & Bangs
Head Office
Bubble Trouble
Name Your Company With Your Personal Name
Some business owners elect to use their name as their salon name. Such as Angela's salon or just Angela
Note: For some opinions, This is not a good idea because the same names can be tedious, easy to forget, hard to spell and pronounce.
Try Wordplay and Puns
Dyeing for You: It is creative. Even Maybe To Dye For
Curl Me Crazy: A play on the phrase, "Call Me Crazy."
Mirror, Mirror: It plays on the story of Snow White, the favorite of everyone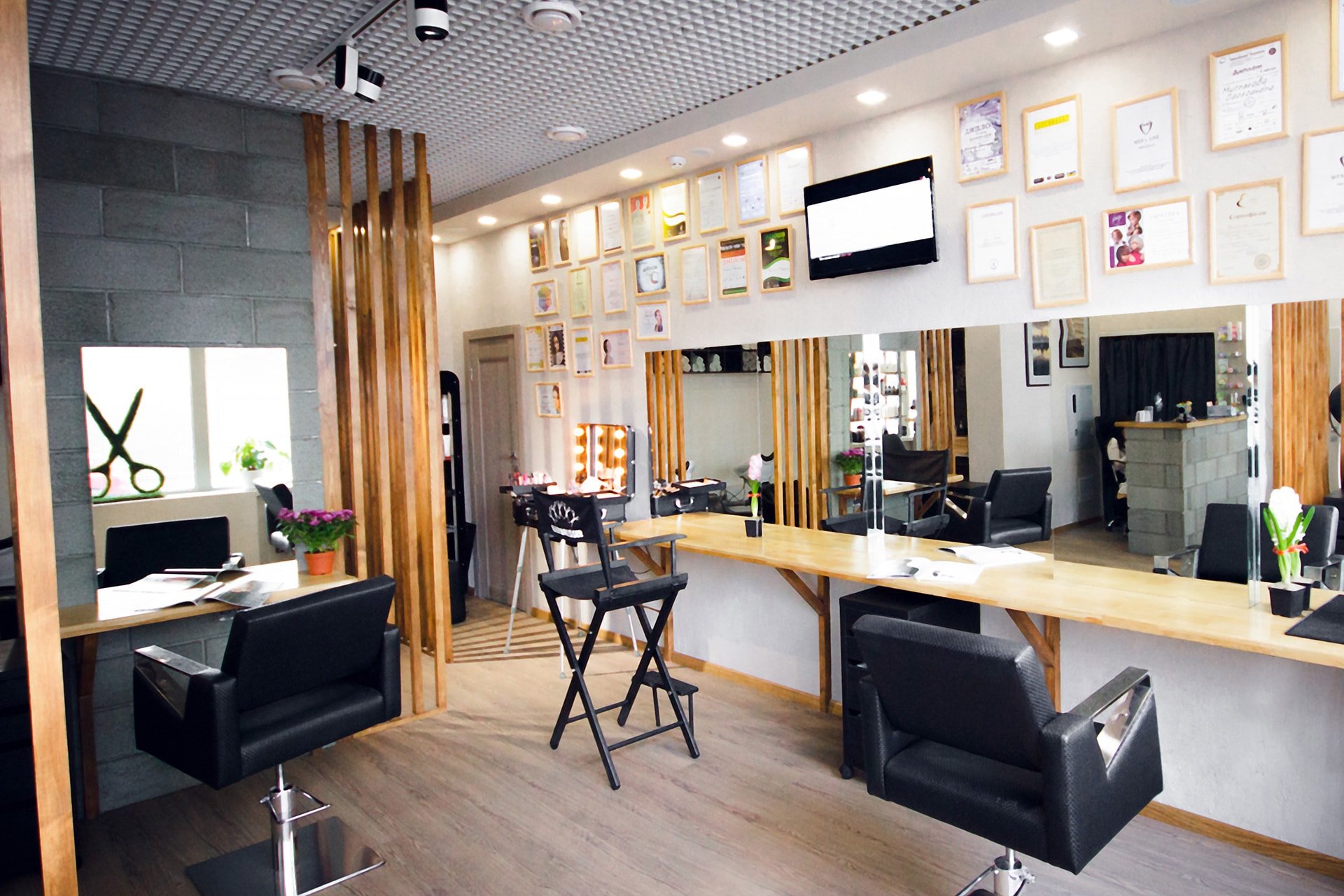 Level 3: Prepare hair salon business name ideas checklist
Make sure that your name is readily pronounced (and understood). You want a lot of client referrals, so make word-of-mouth promotion simple. Also, the ideal names are short to medium in length, making them easy to write and type.
For example
Salon Couture or Salon Catwalk?
Easy to remember – The easier it is for customers to remember your company names, more likely they are to refer you to their friends and family. Such as:
Simple Style
The only salon
OMG, Who did your hair?
Mastercuts
One word beauty salon name ideas
Mirage
Beautify
Check the Availability of Domain Name – Check if the relevant domain name URL is available before deciding on your chosen salon company name.
After checking, start to build your website to customize your workflow.
The best option is to make it on WordPress because it has a valuable appointment booking plugin that helps run your business anywhere. Booknetic is the most excellent WordPress appointment scheduling plugin, allowing for complete customization and automation of the online appointment booking process. To see all the features, Try the Demo version.
Check if Social Media Profiles are Taken – If you can use your domain name, make sure you can use all your social media account profiles.
While this blog post primarily focuses on providing unique beauty salon name ideas, it's important to consider how naming can also impact businesses beyond the beauty industry. For pediatric offices, selecting the right name is crucial in establishing a professional and welcoming image that resonates with both parents and children.
How to come up with good beauty salon name ideas
1. Pick one leading feature and stay with it:
Beauty salon management is the first thing to think about. What is the essential quality or salon characteristic that you wish to highlight? Luxury? Sophistication? Haircuts with extreme precision? Fantastic coloring services?
The best beauty shop names take that lead feature. This way, you communicate your name to clients from the first impression.
2. Make it convenient:
Including a location in the name is an excellent idea because most consumers seek salons in their neighborhood. New clients may conduct internet searches, and if you include a place in your name, you will be far more likely to rank among the regional service providers that Google suggests.
3. Be funny a little:
Both haircuts and styles are creative types of work. Cool beauty salon names should convey to your prospects that you have the creativity and vision to give them exactly what they want.
Considering that people are looking for entertainment and relaxation in every place they visit, you have to add enjoyable, tuneful, pleasing words to your beauty salon name ideas in the 2023 list. Have some fun when you think of the salon name. You can add quirks or unexpected elements to the title to surprise and impress.
To Conclude
Now you have guidelines and some ideas. If you have taken your notes, create a list of beauty salon name ideas, pick the most alluring one for you and start styling :)
Sign up for our newsletter
Be the first to know about releases and industry news and insights.
Let's

get started

on something great
Booknetic is a simple yet powerful plugin for accepting online bookings & payments on your WordPress site.