10 Tips to Escalate your SaaS Business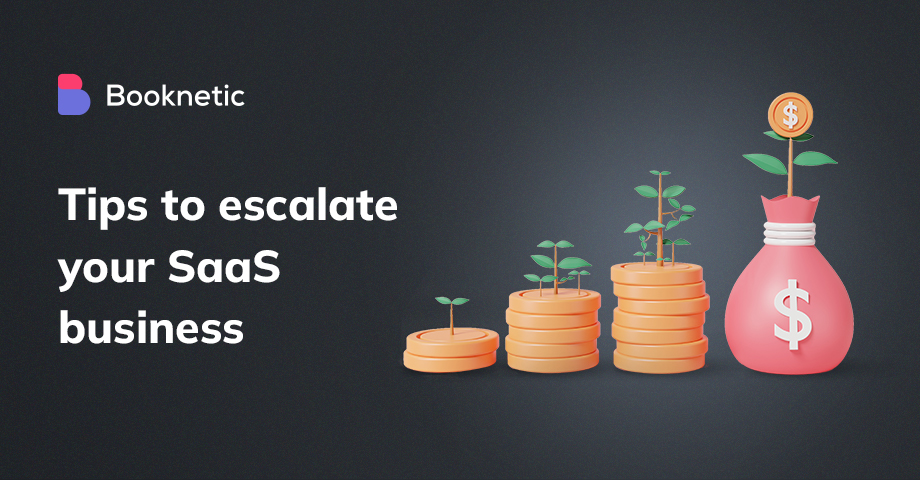 SaaS businesses are growing at an insane speed. No wonder the era of digitization has opened avenues for businesses that weren't thought of before. It's one thing to have a terrific SaaS business product and completely different to market it for growth. If your SaaS business is already in place, you must be looking for ideas to escalate its growth.
Well, no single technique can guarantee overnight success for your business. However, there are proven techniques that work for all. After growing my SaaS business exponentially, I have come up with 10 tips that work for all SaaS businesses.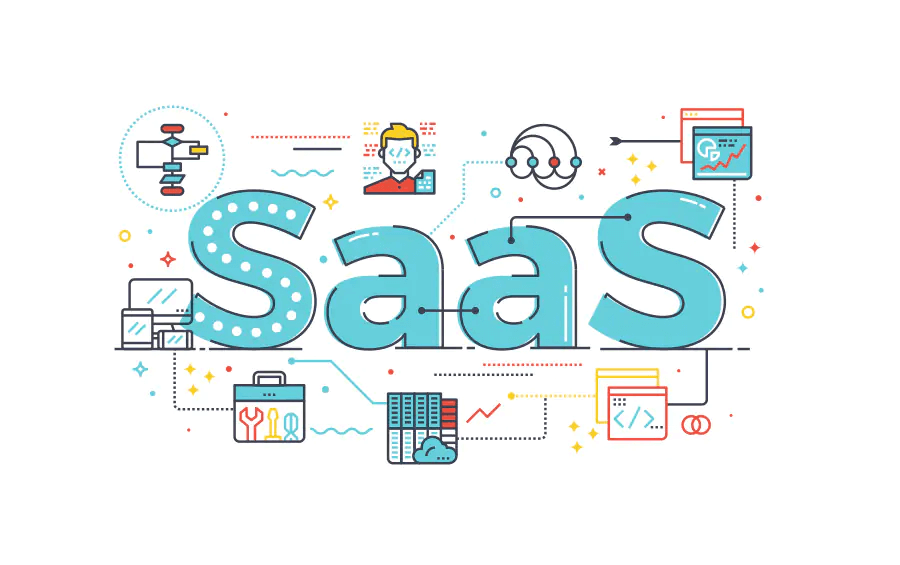 So let's get started.
10 tips for escalating your SaaS business
1. Work on your sales strategy
These include working on making the right hires and choosing the correct sales model. Firstly, make competent hires for your business. You need talented salespeople who can bring justice to your brilliant products. Invest in manpower and create excellent working conditions for them to thrive and excel.
Secondly and most importantly, ensure that the sales model resonates with your SaaS product. There are three prominent sales models in practice-
Enterprise Sales Model
Given the high complexities, this model includes high risk and high costs and is best suited for large enterprises. The entire operations are undertaken on a gigantic scale, and powerful customer services are part of such a sales model.
Customer Self Serve model
This model focuses on empowering potential customers to convert themselves into a sale. This is done by generating the content, and product awareness, learning how to create a site that is attractive websites, and building well-converting landing pages. The marketing team plays a solid role in successfully carrying out this sales model.
Transactional Sales model
This is a hybrid approach where sales and product-led approaches are mixed to offer the best outcomes. Here strong relations are built with the customers using a mix of content strategies, lead generation, and executive support.
Pick a sales model that resonates with the product and focus on scalable sales strategies.
2. Work on your content marketing strategies
Compared to regular products, developing a content plan for SaaS products could be quite challenging. However, that doesn't mean that you don't need content marketing. That means you need to spend more and more time developing, experimenting, and executing varying content marketing strategies.
Content could be in various forms. It includes blogs, newsletters, web content, educational videos, influencers promotion, and more.
Focus on topics that could help your potential customer base. Always work your best strategies to address their problems. Pick real-life case studies to demonstrate how your product could benefit them.
Create content while keeping buyers persona in mind. When talking about blogs, use the simplest language to simplify a complex problem.
Focus a large part on creating regular video content. Video content sells fast and converts more easily. Create educational video series on YouTube. Demonstrate how to use your SaaS services.
Make videos to introduce your brand, brand values, and products. Tell the founder's story and create a solid brand foundation.
Create newsletter series to keep the potential, existing, and old customers in the loop.
Work your strategies on ads and allocate a budget for them. If possible, use videos for your social media and google ads. It takes less than 15 minutes to develop a basic ad on Ad maker. So don't compromise on the content form by giving in to time constraints.
Content marketing strategies work in cohesion with each other. Implementing one strategy and expecting results won't do much good to you. You have to consistently churn quality, useful content for your audience and market it heavily. Organic marketing traffic will surprise you with prolific growth over time.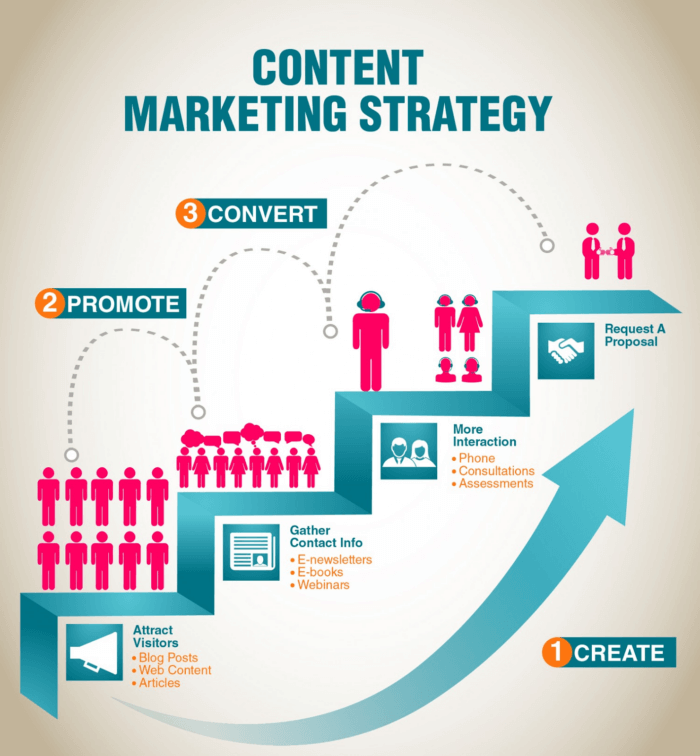 3. Devise retargeting campaigns
Retargeting your visitors and, reminding them repeatedly about your products services, and assisting them will help you convert them faster. It's a well-known fact that visitors don't convert on the first visit. However, with proper marketing techniques, you can assist visitors in making an informed decision. The remarketing strategy should be a recurring practice in your business. Learn about the end goal of different visiting potential customers. Retarget them on different channels and offer them inputs, materials, and guidance to make a prompt decision. Staying active in the mind of visitors will persuade them to make a satisfactory choice. For example, Suppose you run an employment agency and your goal is to spread awareness among your Facebook visitors about your agency then First you have to learn how to post a job on Facebook. Once your visitor visits that post then you can run retargeting campaigns on different channels like Instagram, YouTube, Quora, etc.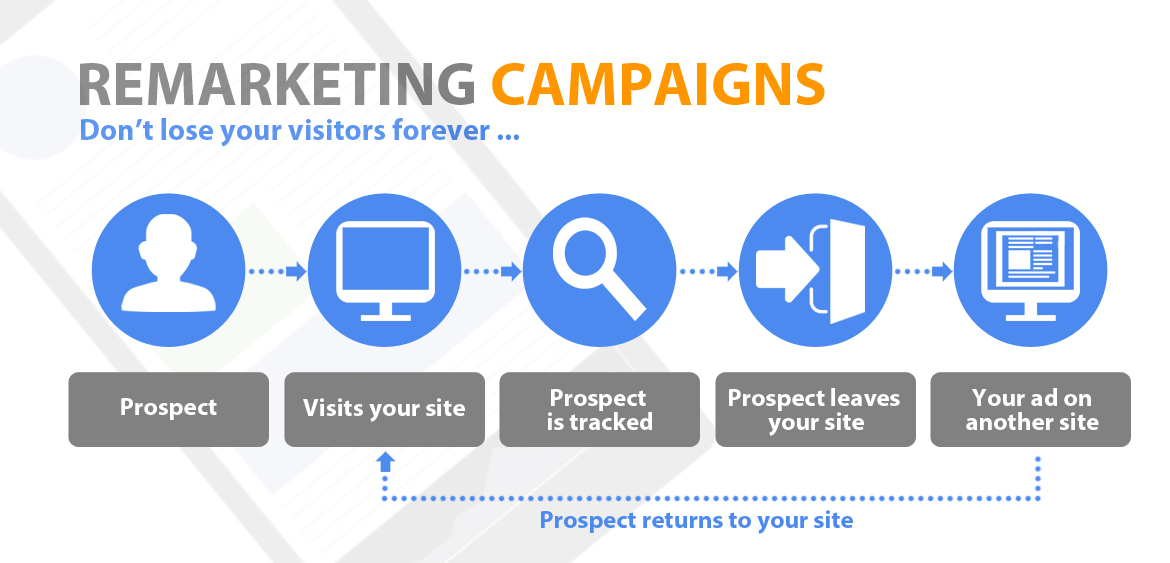 4. Keep your customers happy
This age-old business secret will exist till the time human trade exists. Work for customers' satisfaction, and your product will see success. Seek feedback from customers and use the feedback to map your product constructively. Bring changes in the products to address customers' problems more effectively. This will build unquestioning trust and loyalty for your brand. Also, conduct surveys to know why a customer chose to end terms with you.
Customer testimonials could be a solid part of your marketing strategy. Ask your customers to offer video testimonials, as they work well. These videos work as powerful word-of-mouth advertising tools and bring a reputation to your company.
5. Have a referral program
A customer base who can vouch for your product could be your biggest flex. Well, persuade your customers to leave reviews for you and offer them incentives to bring referrals. The best salesperson is the one who is willing to buy your product. Hence, focus on strategies to implement a successful referral program and reward your existing customers by acknowledging them as brand advocates.
As they say, bringing the first 10 customers might take years, but getting the next hundred would be a cakewalk.
6. Work on pricing
The price is the most important factor that powers the conversion decision. Experiment with various pricing strategies to find ideal pricing for your product and service. Various pricing strategies you could choose from include cost-based pricing, value-based pricing, penetration, premium, and promotional pricing. Considering your product, its unique USPs, its premium category, and its reach in the market, decide the price that rewards your organization.
Don't be afraid to change the prices as you grow.
7. Geographic expansion
Start expanding your reach into International markets. Experiment with selected markets at a time. Research customer behavior in such markets and optimize your website to cater audience of that market. Focus on delivering optimized tailor experience in the concerned international market. Use the local approach to implement your global sales strategy successfully.
8. Automation
Automation helps you focus on important aspects. Start with automating processes and areas where automation is possible. This includes customer service, marketing campaigns, project management, sales forecasting, and more. Invest in automation tools that smoothen business processes. Automation will lead you to allocate more time to growing aspects while ensuring that the services remain top-notch.
9. Growth hacking
Growth hacking, as the name says, multiplies business growth by multitudes. I saw the results myself; it sure is a proven technique for you. When implemented with utmost understanding and precision, these ideas will lead to terrific business growth.
Collaborate with influencers to promote your SaaS products. This will reward you with open markets, new leads, and trust-building for your brand.
Offer a smooth onboarding process by removing glitches and any complicated processes.
Put in extra efforts to create stellar intuitive landing pages. The landing page is a point of contact between customers and your brand. At this point, a good page could facilitate quick sales.
10. Offer omnichannel support
However complex the entire task of setting up omnichannel support is, it's needed for business growth. An omnichannel customer support would increase conversion rates, save time, get you complex customer insights, and make you stand tall amidst the competition.
Bottom Line
None of these methods is easy to get started with, but these offer definitive results. You need to delve deep into each of these tips to see prolific results. Build a time, allocate tasks and set a timeline to get all these aspects up and running. Once in practice, these tools and methods will reward you with unparalleled business growth.
Sign up for our newsletter
Be the first to know about releases and industry news and insights.
Let's

get started

on something great
Booknetic is a simple yet powerful plugin for accepting online bookings & payments on your WordPress site.