Spa and Salon Advertising & Marketing Ideas to 10X Your Customers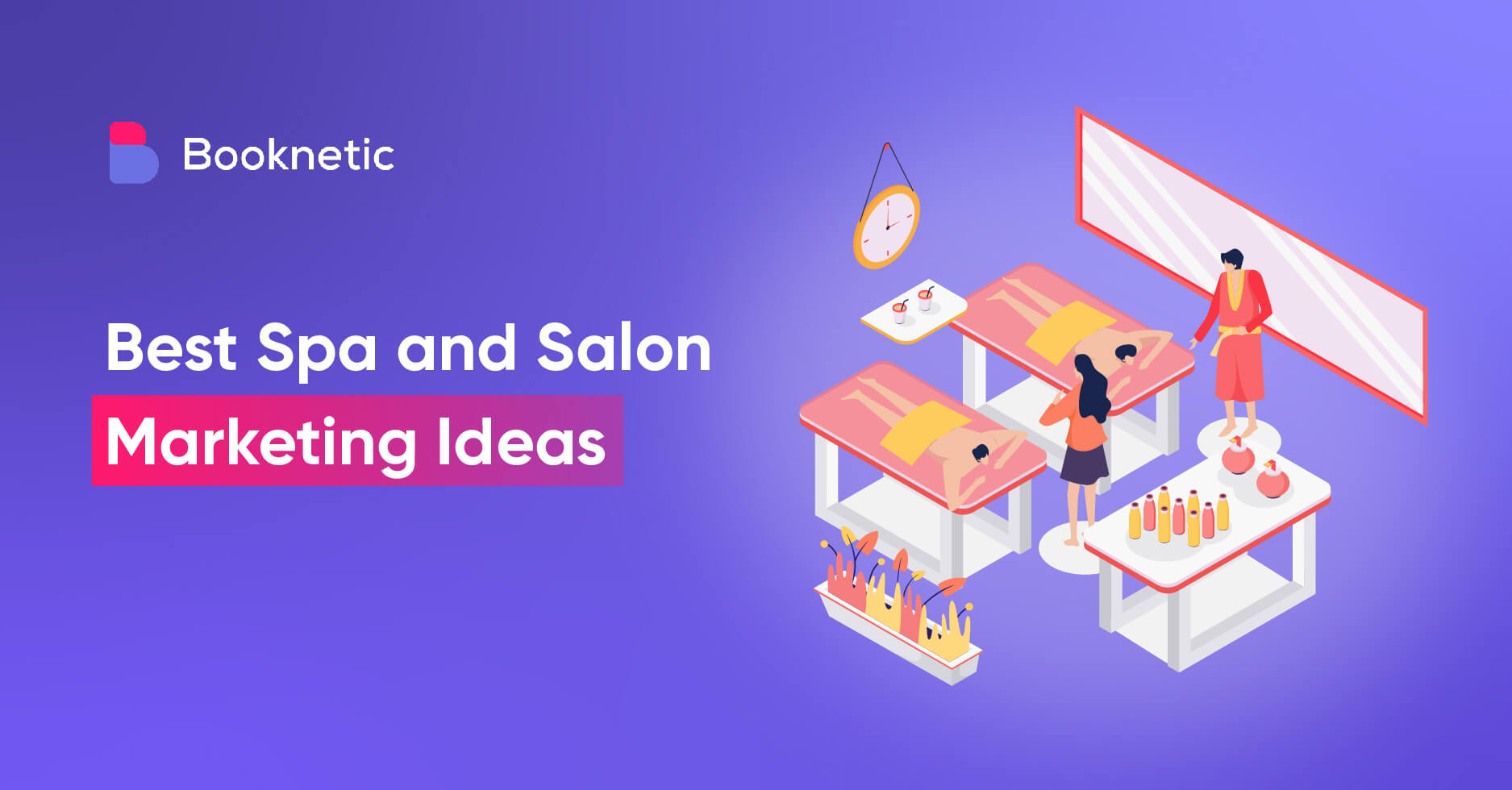 Do you need the best spa and salon advertising and marketing ideas to get you more customers?
If that's the case, you've come to the correct location.
Let's look at some of the more effective salon marketing tactics before we get through the short tricks and campaign plans. And everything begins with the proper foundations.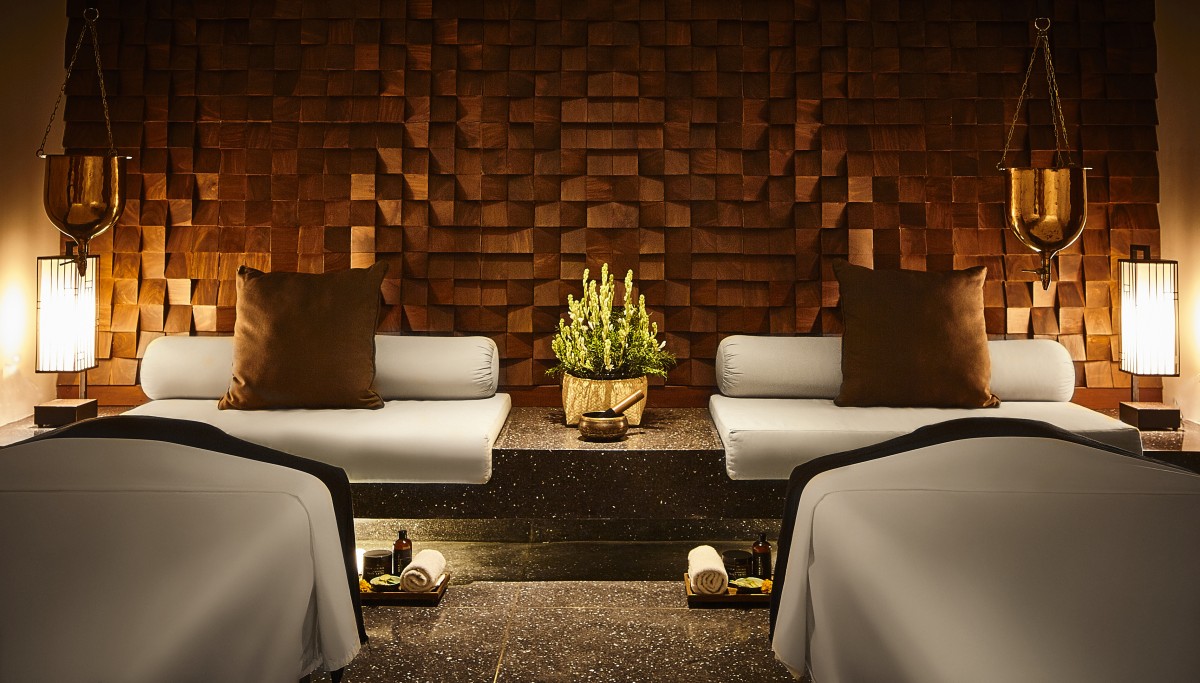 Get your salon listed on the first page of Google's search results
When you Google "salon close me," what do you get? This question is one of the most important questions you can ask yourself right now is this one. You do not exist to potential new clients if you do not appear as people search for your salon style in your city.
Before you pursue some other salon marketing technique, make sure you have the foundation in place to ensure that you are recognizable while clients are looking for you.
While Google is the most popular search engine, there are others. Set up your Google My Company account to make your salon available on Google.
Make or update the salon's website
When it comes to potential customers, the salon website is always the first experience they get. And, as someone who works in the makeup business, I'm sure you appreciate the value of making a solid first impression.
People do not trust salons with a shabby or out-of-date website. As a salon owner, you must ensure that your website is current. A decent website, on the other hand, is much more than just a first experience.
It's your salon's online front door. You don't just want a pretty face, like a salon receptionist; you want someone who can find new customers, handle your bookings, upsell your services, and eventually grow your business.
A marketing department will assist you in developing a website.
Use online appointment booking plugins
Would you know that more than 35% of people choose to schedule appointments online? In reality, 25 percent of people under the age of 35 claim they only book appointments online. Simultaneously, many salons spend a significant amount of time per week manually administering arrangements.
If this describes you, it's time to make a move.
You'll need to invest in good salon plugins, such as a Booknetic appointment booking system that can handle your online bookings and many other facets of your business. One of the secrets to putting your salon's development on autopilot is having online booking open.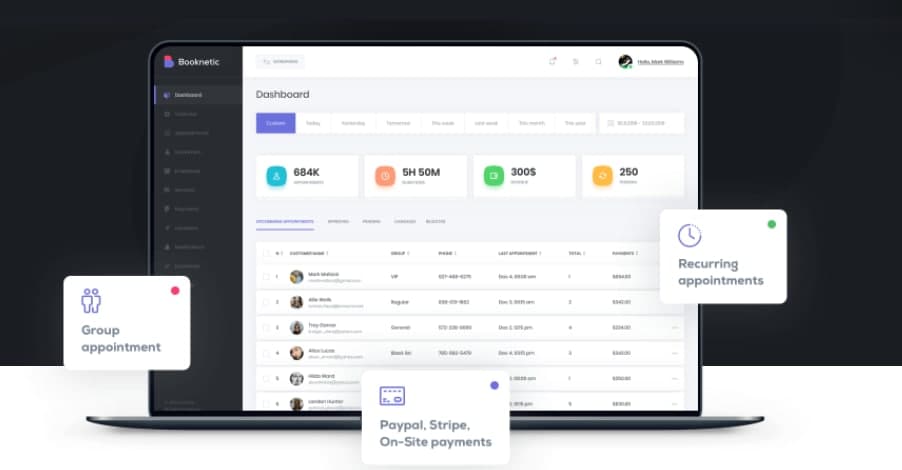 Develop an email marketing strategy for your salon and send out a salon newsletter
You're in the love industry if you own a salon. So how are you going to maintain healthy relationships with any of your clients?
A salon email newsletter is a solution. You might believe that, with the rise of social media, email is an outdated marketing tool that is no longer necessary. This, though, is not the case.
Not at all.
The most powerful way to create loyalty, relationships, and sales is by email. There's no getting around that. But it would be best if you did it correctly, or it would be a waste of time.
Get The Salon Set for Social Media Success
One of the salon marketing tactics on this list is social media, which comes as no surprise.
However, you can potentially waste a lot of time on social media without attracting new customers. To be effective, you must identify your salon's social media plan and pursue it faithfully.
Ensure Salon Branding Is Clear
Whether you like it or not. It's not just about the salon's furniture or slogan when it comes to branding. Anything you do reflects who you are. Your brand. This is why you must determine your salon's distinct narrative. It's your voice. This has a huge impact.
Your name allows you the right to charge higher prices. When you have it, people see how unique you are and how much importance you bring to the table.
The name boosts word-of-mouth promotion. It gives people something to chat about when they learn about you.
When done right, this can be one of the company's most successful campaign tactics.
Use Facebook ads to attract new customers to your company
Is there a Facebook profile for your salon? If you do, you've probably even experimented with Facebook ads. Many salon owners, I've heard, raise their Facebook posts to increase their exposure. However, this is not the same as running Facebook ads.
Boosting Facebook posts will only get you shares, feedback, and maybe a potential customer booking if you're lucky.
When done correctly, Facebook ads can be one of the most cost-effective and fast ways to pull in new consumers to the business.
Use Google Ads to attract people looking for salons in your area
In the first salon marketing tip on this list, we learned that you could make sure your salon appears as people look for salons in your city. People use this method to find new salons.
However, if many other salons surround your salon, it's unlikely that it would be on the list. In reality, the first few rows of a Google search result are devoted to paying advertisements.
And if you have a decent salon website that is search engine friendly, you are unlikely to appear at the top. This is why paying search campaigns are so important.
Promote Salon Specials on Instagram Stories
Is the salon's social media policy integrating Instagram stories?
This is an ideal venue for conducting short-term promotions. The same can be said for Snapchat.
Since they are "live" and only exist for a limited time, they create a sense of urgency in the audience to move on to the bid. This will assist you in quickly selling your salon specials.
If you run a gift card sale on your website, it'll be even more extraordinary.
Using the Right Hashtags, Make Your Salon's Instagram Locally Important
The Internet is a massive resource. It's real. It's impossible to deal with the millions of salons around the world. Do you use hashtags in your tweets today?
You're losing out on a massive chance if you don't use hashtags daily.
While looking for salons in your city, potential new clients check for local hashtags. As a result, you'll want to make sure you're visible when they arrive.
Often have a link to your salon's website in your social media posts
Can you recall that your salon has an Instagram account? Instagram is an effective way to advertise the salon if used correctly. However, it's possible to end up wasting a lot of time on Instagram without generating any new revenue. Finally, this is why the salon should use social media.
Make sure you have a page in your salon's Instagram bio that links back to your online salon booking system. This is an easy thing you can do right now. People who follow you will be able to book directly with you in this manner.
When posting on social media, use active language
You need people to take action on your salon's social media to improve interest and supporters.
It's cool to get beautiful photos and quotations, but you still want people to take action.
To get people to do something, make a request. Tag a friend, answer a question, or, for that matter, go to your website.
You'll get more engagement on your account if you use active vocabulary. And the social media site would thank you for sharing more of your content with a broader audience.
This ensures that more people will be drawn to your media platform and, at the same time, more people will take the acts you want.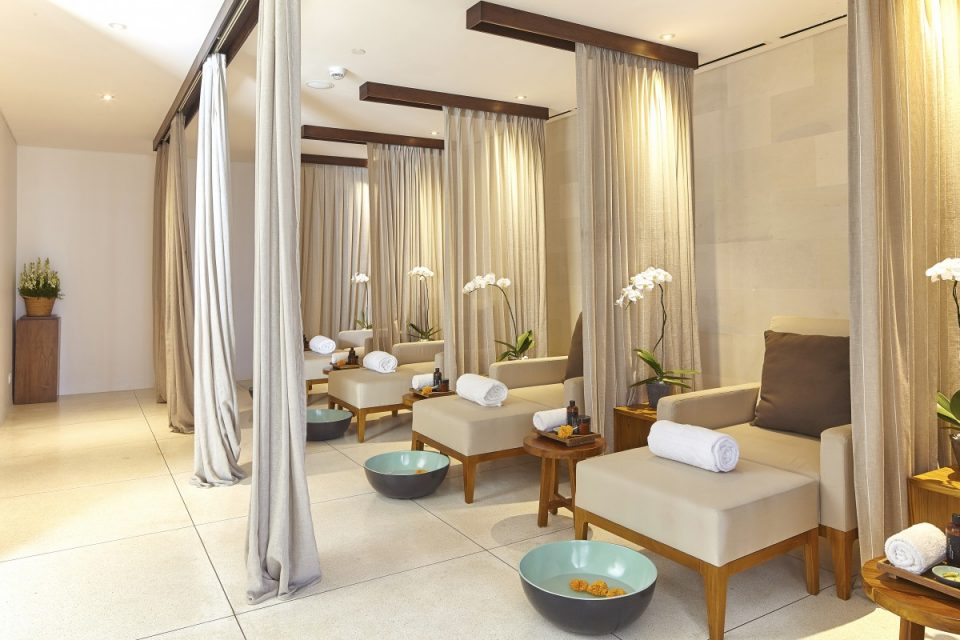 Request reviews from the salon's customers
People nowadays research salons and spas before making a reservation, thanks to the Internet.
But you want to make sure your salon has a decent number of Google, Facebook, and Yelp ratings. Client reviews not only reassure new clients that your salon is fine, but they also make your salon rank higher in Google.
This is why, after each operation, you can always invite your customers to leave a review.
Also, be open and honest. If you have a successful client relationship, tell her that leaving a summary will benefit your business. Most of the time, she'll try to assist you and write a favorable review.
Always have gift cards available
Gift cards are a great way to make extra money and be promoted as part of seasonal promotions.
Gift cards, moreover, are an excellent method for attracting new clients since they work similarly to salon referral cards. This can be done with the aid of your salon apps.
Make the salon's workers the best promoters
Your salon workers, like your salon doors, are advertising space that you already paid for. Employees are, in practice, the most expensive aspect of a salon. As a result, you should make the most of your investment.
Your biggest ambassadors should be your staff. All they do, from what they wear and how they behave, express your salon's brand. Take the time to describe how you expect them to advertise your salon if you haven't already. Create a mention of it. Often, they must be educated.
Local Win-Win Partnerships are an excellent place to start
You aren't the only business owner in the neighborhood. There are many more people, just like you, who want to expand their companies. Take a stroll through your salon's area to see what other businesses are there.
Talk with them.
I'm sure you'll be able to locate any other local companies who are involved in forming relationships with you that would help both parties. In reality, possibilities for local collaborations should be a significant factor when choosing a salon site.
You can conduct co-promotions with them, and they can give a discount on your services to their guests.
In the salon and spa, hold an event
Hosting a function is a great way to get the salon noticed. This can be a bring-your-friends gathering, a bachelorette party, or even an opening where you welcome locals.
Allowing another local company to use your salon for their case is also an excellent choice. It will assist you in exposing yourself to new customers who have never visited your salon.
Conclusion
We have listed the best spa and salon advertising & marketing ideas to get you more customers. We hope that this guide will help you to improve your spa or salon business.
If you are looking for the best appointment booking plugin for your salon Booknetic is the best. Booknetic's features will let you manage the booking process by yourself. Try our demo version and have more information about our plugin.
Sign up for our newsletter
Be the first to know about releases and industry news and insights.
Let's

get started

on something great
Booknetic is a simple yet powerful plugin for accepting online bookings & payments on your WordPress site.