7 Steps for Making Your Website GDPR Compliant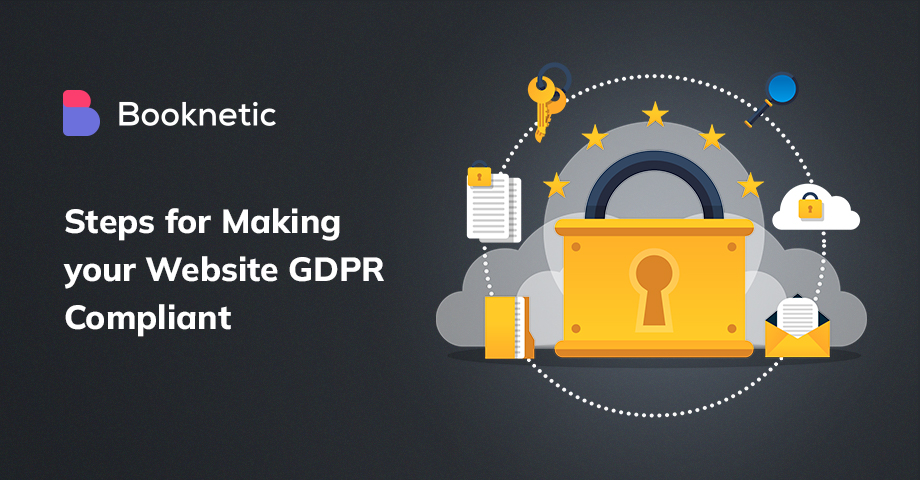 The website of a company or organization is analogous to a book's jacket. First and foremost, customers look for a company's homepage, which, like the cover of a book, must be captivating to encourage further reading.
Many businesses realize the importance of attracting and keeping the attention of online visitors, and thus they allocate significant resources to developing aesthetically pleasing, functional websites.
Security is sometimes disregarded in the pursuit of creating a fantastic website, especially when it comes to meeting emerging privacy, consent, and transparency regulations.
To what extent does your webpage meet the requirements of the General Data Protection Regulation? Use these 7 Steps for making your Website GDPR Compliant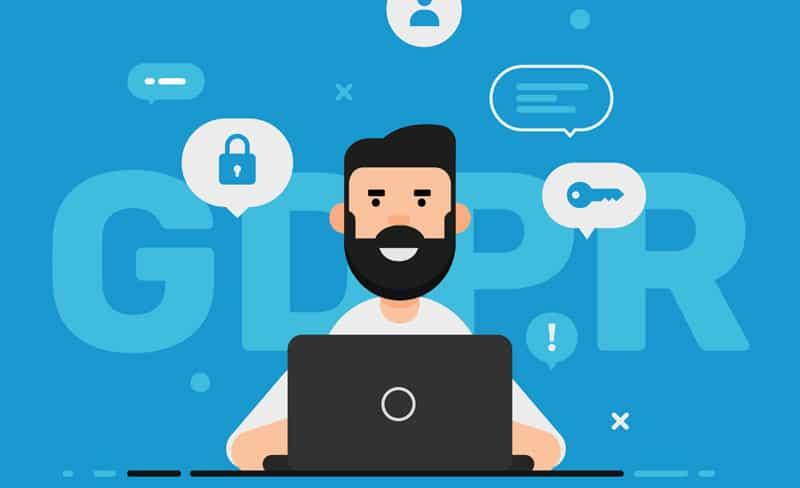 What is GDPR?
The General Data Protection Regulation (GDPR), the EU data protection directive, is intended to safeguard personal information and prevent privacy abuses against residents of the European Union.
The new rule mandates that businesses be open and honest with EU residents about the data they gather and maintain about them. Individuals of the European Union also have the option to have their personal information deleted from corporate databases.
The GDPR Impact on Your Website's Plans and Functionality
Due to the far-reaching effects of the General Data Protection Regulation (GDPR) on website regulations, you can expect to see changes in how your website interacts with other digital marketing and sales forms.
The common denominator among these suggestions is that organizations like ours must offer greater openness in light of the GDPR's strengthening of the idea of permission being provided freely, specifically, and enlightened with new restrictions.
GDPR Lays Down Three Important Rules in Regard to Privacy
Before using visitors' or customers' data, businesses must consent from such individuals.
People can restrict access to their personal information at any time.
Individuals can choose not to make their private details public at any time.
The Digital Age of Consent and GDPR
Before an information subject's information can be handled, the data subject must provide the data processors with verifiable permission. Data collection and usage are restricted to the stated objectives for which permission was granted.
For example, if a user submits a form on your website inquiring about a certain topic, you should not automatically add them to the email campaigns database.
The data of minors cannot be utilized without the verifiable agreement of their parents or guardians. A data subject should be allowed to revoke consent at any moment.
Potential Information You Might Be Gathering on Your Website
Data, including cookies and IP addresses, could be collected about your website's visitors without your knowledge. Read about the Best WordPress GDPR Cookie Plugins to improve compliance!
Despite this, there will be information you already know, such as responses to contact forms, email list subscriptions, and online store purchases.
That makes it reasonable, but what does it imply in the application? We'll get into the specifics shortly, but for now, consider how your organization collects personally identifiable information (also known as "PII") via your website.
Details include names, email addresses, phone numbers, IP addresses, etc. Clear and open communication about what's happening behind the scenes is essential when users interact with your website.
Providing granular permission choices necessitates transparency about the data being collected. Individuals should be able to see the data you have collected, and you should be able to delete their records at their request.
Oh, Wait: GDPR isn't the Same as CCPA (If You're Confused)
As of Can 25, 2018, a completely new framework for collecting, storing, and using personal data from European Union (EU) residents was in place thanks to the Global Data Protection Regulation (GDPR).
Then at the start of 2021, a new set of restrictions came into effect. The California Consumer Privacy Act (CCPA). They do sound similar, we admit. That's why website users are always confused. But not anymore in this CCPA vs GDPR showdown guide!
In contrast to the General Data Protection Regulation (GDPR), which affords safeguards to all "data subjects" (the recognizable individuals whose personal data is being processed), the California Consumer Privacy Act (CCPA) only affords safety to individuals who are physically present in the state of California.
7 Steps to Make Your Website GDPR Compliant
Below, you will find the famous 7 Steps for making your website GDPR compliant. Let's go through them in detail:
Step 1: Make Your Website's Privacy Policy Better
Don't hide anything about how you gather, store, or distribute information. A thorough privacy policy outlining how information is collected and how it will be used and shared should be included on your site. The following are the barest minimums for what should be included in a comprehensive privacy policy:
It would help if you did not profit from selling access to users' personal information.
Private information is not disclosed unless required to do so by law.
The categories of information you gather.
How do you intend to put the information you gather to use?
The measures you take to ensure the privacy of users' information.
Your plugins' data gathering and use strategies. You can contact the best WordPress Appointment Booking Plugin service for further inquiries.
Make your privacy policy as straightforward and understandable as possible by utilizing straightforward wording that leaves little room for ambiguity.
Step 2: Use the Double Opt-In
Double opt-ins are not required by GDPR, although they are strongly encouraged. You're using double opt-in if you have the user confirm their agreement to data gathering at least twice. This is crucial information for anybody signing up for an email newsletter.
First, you'll need to get permission through the website's subscription form before you can implement a double opt-in. The user must then provide their approval for a second attempt by visiting a link in an email.
Use of the double opt-in demonstrates your firm commitment to users' privacy and data security. It provides further evidence to the government that your website complies with the General Data Protection Regulation.
Step 3: Ask for Permission Wherever Necessary
Among the most significant effects of GDPR was the shift from implicit to explicit permission (you're on my website. Thus, you must agree) (you must opt-in for us to collect your data).
In other words, you should always provide the customer with the choice to opt-in before gathering any information.
Customers' permission must be obtained through a banner shown immediately upon arrival to the site if analytics or any other kind of data collecting is to be used.
In addition, you will need to get permission to use information from any additional sites, such as questionnaires or quizzes, where visitors voluntarily enter their information.
Step 4: Secure Your Website
The importance of website security cannot be overstated. The safety of your website should be a top priority as a webmaster. This necessitates both the security of the data kept on the website and the security of the website against malicious intrusion. Attackers and others with nefarious intentions often target websites.
Methods for ensuring the safety of your website and its visitors' personal information include the following:
To ensure the security of data sent between your webpage and the host, set up an SSL certificate (an HTTPS website URL).
Password-protect your administrative accounts with care.
If you want users to exchange banking details, your server needs additional levels of security.
Make use of a CDN service that offers additional security features, such as defense against distributed denial of service attacks.
Protect your website from malicious users by installing anti-virus software or service.
Don't gather more information on your visitors than is required to run your site.
Avoid giving up any private information, particularly if it's the sensitive kind, to random websites.
Step 5: Have a Nice Plan Ready Ahead of the Data Breaches
Security breaches must be reported to the GDPR within 72 hours of discovery. When a data breach occurs, it's important to be prepared.
Step 6: Give Your Customers the Right When Collecting Data
GDPR mandates that you get permission from individuals whose data you use before utilizing it. Users have the absolute right to request a duplicate of their private information or for it to be deleted.
Step 7: Clean Up Your Mailing Lists
Is there a newsletter signup option on your site? Double opt-in is a best practice for growing a mailing list, which you should be using.
With double opt-in, the user's membership isn't complete until they click a confirmation link sent to their inbox after they've provided their email address.
While GDPR does not mandate a double opt-in process, it is recommended for establishing verifiable permission. Many experts say you shouldn't be buying mailing lists from other people.
You will breach GDPR if you utilize a bought list on which contacts have not provided permission for such usage.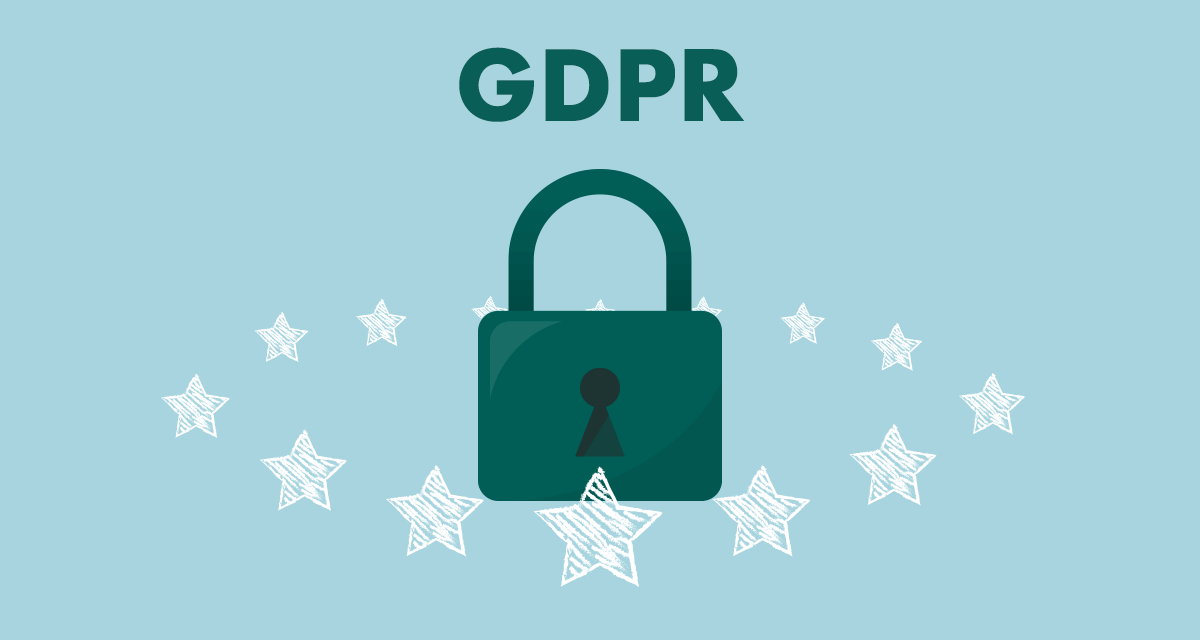 The Bottom Line: It's Worth It Being GDPR Complaint
Even if the maximum penalties under the General Data Protection Regulation (GDPR) are large enough to give company owners a reason to worry, it is crucial to remember where this regulation came from.
The General Data Protection Regulation's primary goal is to safeguard ordinary people like you and me from the many online cybercriminals.
The General Data Protection Regulation (GDPR) is a major factor in the trend toward more international internet regulation. Remember that the General Data Protection Regulation will facilitate online self- and community care.
Sign up for our newsletter
Be the first to know about releases and industry news and insights.
Let's

get started

on something great
Booknetic is a simple yet powerful plugin for accepting online bookings & payments on your WordPress site.